A Ketogenic Diet, commonly known as Keto Diet, is a low carb diet with more protein and fat intake. This diet has proven to be a success in weight loss and improved health performances.
The concept of a keto diet is to use fat as an alternative fuel resource rather than carbohydrates. The process of burning fat results in the production of ketone molecules, which are the energy sources. Hence the name Ketogenic Diet!

Types of Keto diet: 
Keto diet comes in different variations. Let's see what all varieties and their specifics:
1. Standard Ketogenic Diet (SKD)
This is the most recommended keto diet. A model diet for beginners. This diet is deficient in carbs, high in fat and moderate in proteins. It contains 5% of carbs, 75% of fat and 20% of protein.
This diet helps you to lose fat quickly with moderately intense activities like cycling, jogging, and yoga. The food intake recommendations are high- fat dairy products, low carb vegetables, nuts, and seeds.
Non-starchy vegetables like broccoli, cabbage, onions, and mushrooms; dairy including cheese and eggs; protein products like beef, pork, fish, soybeans; and fruits like berries and avocado are some suggestions.
2. Cyclical Ketogenic diet (CKD)
This diet is a combination of standard keto diet with high carb intakes. A diet perfect for athletes and bodybuilders who are engaged in more advanced high-intensity activities.
This diet helps in muscle growth and stamina. The technique lies on including 5-days of the standard ketogenic diet with 2-days of high carbs diet.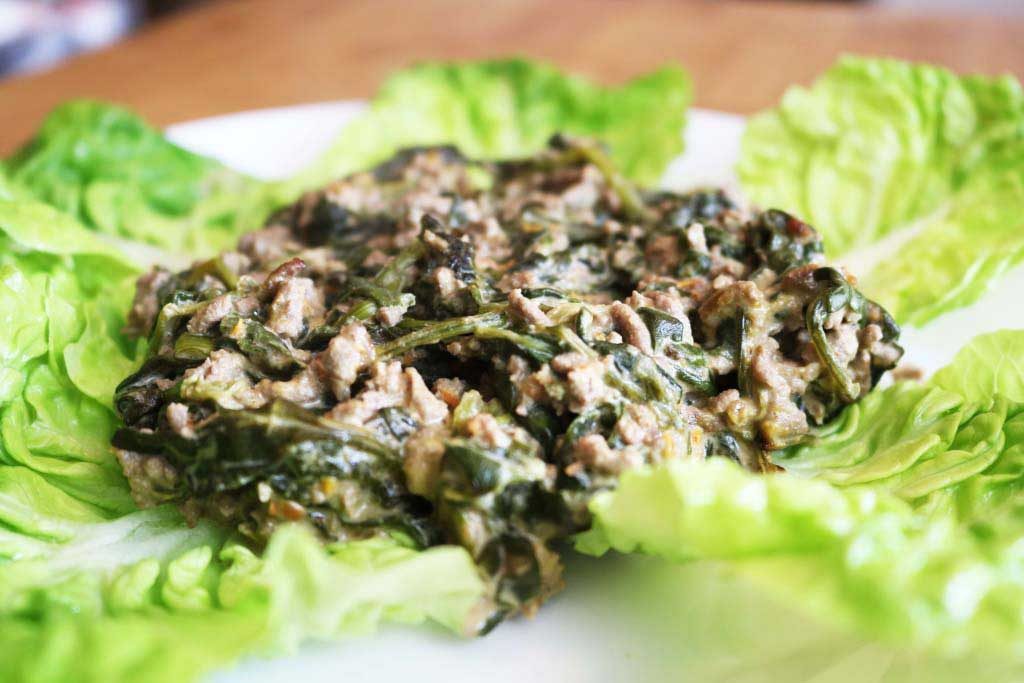 Those two days should come with 70% carbs, 20% protein and 10% fat, which boosts athletic performance. Food recommendation includes spinach, cauliflower, broccoli; high-fat diaries like hard cheeses, butter, cream; fruits like avocado, raspberries, blackberries; fat intakes like coconut oil, high-fat salad, and low-carb sweeteners, nuts and seeds.
3. Targeted Keto Diet (TKD)
This diet is a mix of a standard ketogenic diet and the cyclical ketogenic diet. You will be following a usual standard ketogenic diet with carbs intakes before and after workouts.
This diet will help you to do high-intensity activities without being out of ketosis. It is appropriate for beginner and intermediate training. With this diet, you will be able to intake an extra 25-50 grams of carbohydrates that give you enough support to perform your workouts.
Some intake suggestions will be high-glucose; gummy bears, Gatorade, Powerade, maple syrup, dextrose supplements, and glucose gel packs. This diet helps you taking in 270g protein, 75g carbs, and 115g fat.
Also Read: Best Eyeglass Cleaner
4. High-Protein Ketogenic Diet
This diet is similar to the standard ketogenic diet but with high protein intake. It is found to be more comfortable, and the most suggested dieting for weight loss.
This diet is of 60% fat, 35% protein, and 5% crab. Protein intake in high proportion results in muscle growth (if working out), burning fat, and maintaining lean muscles.
Food recommendations are dairy items like cheese, yogurt, butter, milk; eggs, salmon, shrimp, turkey; chickpeas, black beans; almonds and nuts.
Benefits of the Ketogenic Diet 
Ketogenic Diets is one of the popular methods of dieting that results in weight loss and improved health. Benefits of a keto diet are listed below:
Ketogenic diet intakes a high amount of fat, moderate protein, and very low carbohydrates. Since the energy source of the keto diet is fat, weight loss results are seen faster with this diet.
The increase in protein content will naturally reduce your appetite.
One of the main advantages of a keto diet is that it controls the blood sugar level. Pre-diabetic or people with Type Ⅱ and Type Ⅰ diabetes are advised to follow keto diet since it is proven to be more beneficial.
Lowers blood pressure and cholesterolIrregularity

In blood pressure is always a risk factor for stroke, heart diseases, and kidney problems. The fat percentage in this diet helps you to lower the level of triglyceride particles and blood pressure resulting in improved heart health. Keto diet helps to improve the HDL level (good cholesterol) and reduces LDL level (bad cholesterol).
Enhances energy level and improves sleep
Fats are known to be the best source of energy, since keto results in fat burning, it improves your mood and makes you feel energized during the day. This diet has also been proven to advance your mental focus and sleep.
Drawbacks of Ketogenic Diet
Even though Ketogenic Diet is gaining popularity, it comes with its side effects too. If not done correctly, keto may result in an adverse impact. The significant side effects are:
The 'Keto flu.'

As you know, the keto diet is the concept of burning fat as an energy source instead of carbohydrates. When the carb intake reduces, it results in water retention in the body, thus leading to dehydration.
These causes flu-like symptoms which are commonly known as the 'Keto Flu.' The signs are headache, fatigue, and dizziness, nausea, which may tend to remain for a week or two. 
Also Read: Top 10 best stepmills to buy this year.
Constipation

Another effect of water loss is constipation. Since carbs are a good source of fiber and ketosis is a low carb diet, it is most likely to experience constipation during the keto.
By drinking plenty of water with enough salts and consuming enough non-starchy vegetables, the risk of constipation can reduce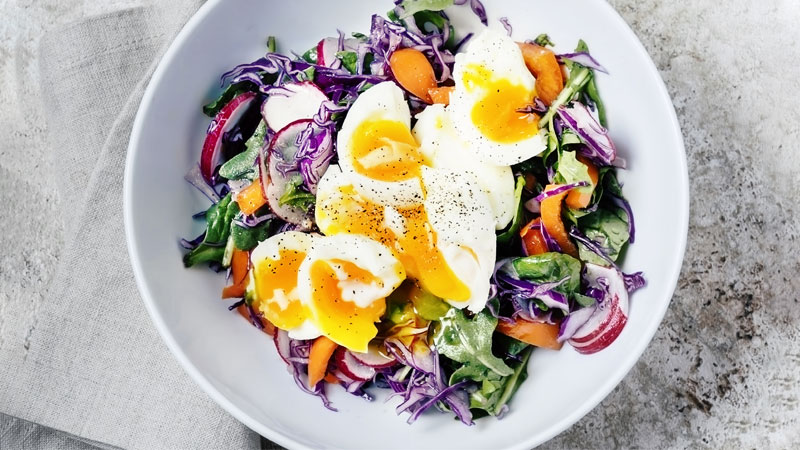 Bad breath

Due to fat burning, the number of ketones in your body increases. This gives your breath a fruity smell. It even causes your sweat and urine to smell the same.
Usually, this is a short-term symptom. By keep good oral hygiene or using a breath freshener regularly, you can avoid bad breath to an extent. Plenty of fluid intakes can be helpful.
Reduced athletic performance

The first few weeks into ketosis will have a tremendous effect on your stamina or physical performance a result of a low carb diet. It takes time for your body to adapt to the switch in the energy source.
Regular low-intensity exercises help the body to adjust to the change faster. Also drinking a large glass of water with salt before your exercise routine will help you in a significant way.

FAQs (Frequently Asked Questions) 
1. Is the keto diet safe?
Yes, the keto diet is safe. But if you are in any medical condition, it is recommended to have expert advice. 
2. Isn't it necessary to have carbs for proper body functioning?
No, the number of needed carbs are necessarily small. While it is the proteins and fats that are essential, but you can never go on a zero carb diet since a certain amount of carb is needed for your brain functioning and gluconeogenesis.
3. Are high protein and fat intake harmful?

No, some fats are accepted to be good for your heart's health. But you need to stick to healthy fats and avoid the unhealthy ones. Before following the diet, do your research well in the amount and types of food you need to intake.
4. How to get rid of keto flu?

Drink more water with a pinch of salt
Increase sodium, potassium, and magnesium intake
Get enough sleep
Release stress
Eat more fat especially MCT oil (Medium Chain Triglycerides) 
5. How to know that I am in ketosis?
These are some symptoms that your body is in ketosis:
Loss of weight
Loss of appetite
Lack of sleep
Fatigue
Smelly urine
Bad breath
Keto Diet Food List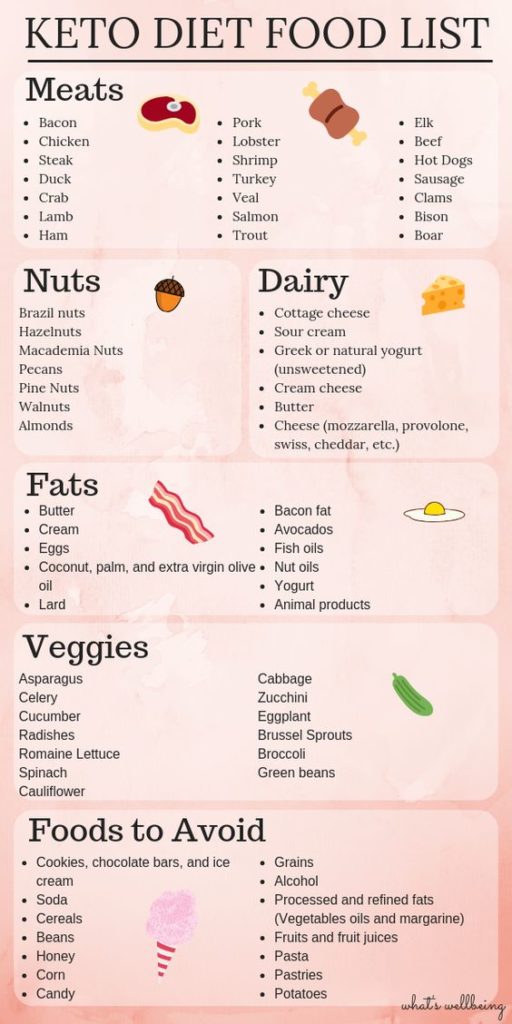 Best Low Carb Keto Protein Powder and Shakes for Keto Diet 
When you are in a keto diet, it is crucial to managing your macros. Without proper nutrition, your keto diet may turn to be risky. So, below we are listing the best five low carb keto protein powder that braces you up for that perfect Ketogenic diet:
Disclaimer: The below theories are based on the fact available on the internet. Seek professional advice before consuming…
1. Perfect Keto Chocolate Protein Powder
Perfect Keto Protein Powder is one of the best out there. It comes from 100% grass-fed cattle that also contains 5g of MCT oil powder. This powder perfectly blends with coffee and smoothies.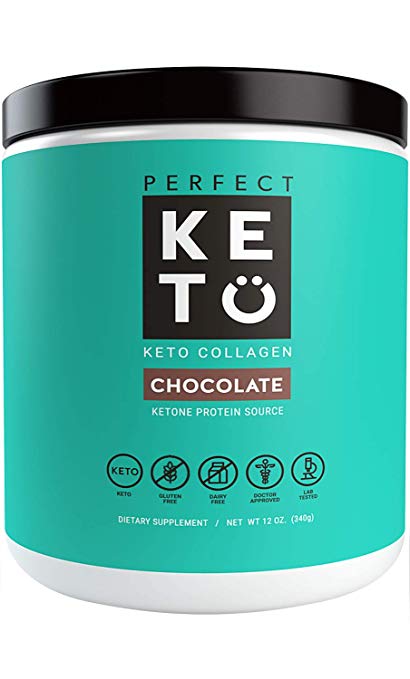 It helps to improve skin health, bone health and strengthens ligaments and joints. Perfect keto is made up of collagen powder, MCT oil powder, cocoa powder, and stevia leaf powder. It contains 4g fat, 10g protein, 1g carbohydrate, and 80 calories. 
Pros:
It is free of hormones and antibiotics
Contains no artificial sweeteners
Helps in digestion and detox
Tastes good and comes in different flavors

Cons:
A small container which may not last a month
2. Kiss My Keto Protein Powder
This protein powder comes in a chocolate flavor that tastes good with coffee, tea, smoothies, and other drinks. It is a perfect pre-workout supplement that enhances your focus and performances.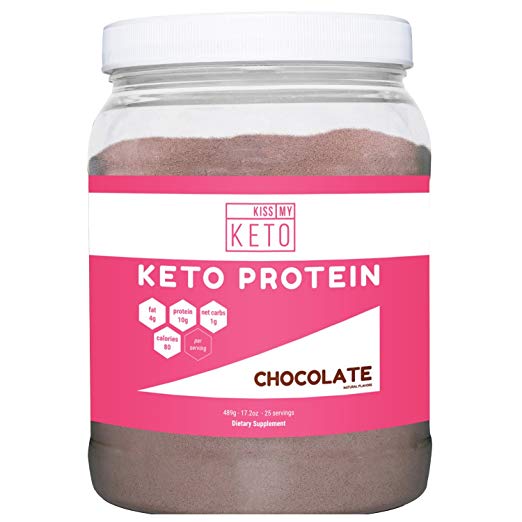 It contains C8 MCT oil powder, collagen peptides, cocoa powder, stevia leaf extract. It is 100% pure grass fed and is paleo friendly too.
It helps to repair your swollen joints, tendons, and cartilage provides excellent care for your hair, skin, and nails.
Pros:
It is non-GMO and hormone and pesticides free
It helps you to suppress your appetite
It helps to boost your energy

Cons:
Some users are not a fan of the flavor.
3. Julian Bakery's Paleo Thin Protein Powder 
Julian Bakery's Protein Powder is a 100% low carb and keto friendly protein supplement. It is made from grass-fed cattle and is free from hormones and antibiotics.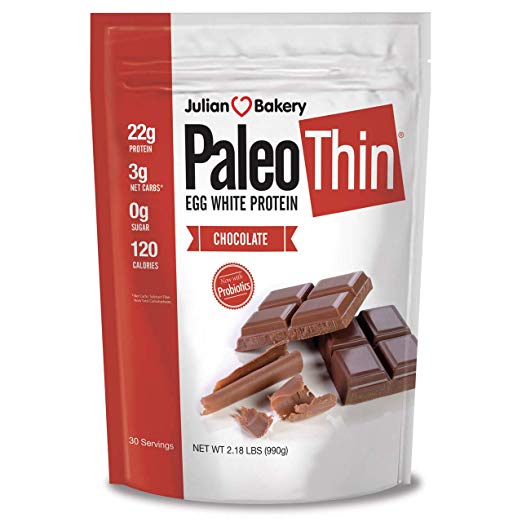 It tasted well with drinks, smoothies with almond milk or coconut milk and baking recipes. It contains beef protein, stevia leaf extract, cocoa powder, and vanilla extract.
It serves you 1d fat, 25g protein, 2g carbohydrate, and 108 calories. It comes in a delicious chocolate flavor. 
Pros:
It is keto friendly and Paleo friendly
It is non-GMO and is from 100% grass-fed cattle
It contains no soy or lactose 

Cons:
It comes with high natural sodium
4. Naturade VeganSmart Vegan Protein Powder 
With plenty of minerals, vitamins, high fiber, and omega content, Naturade's VeganSmart is a perfect choice for vegan keto Dieters. It tastes good with your favorite drink and makes your breakfast healthy.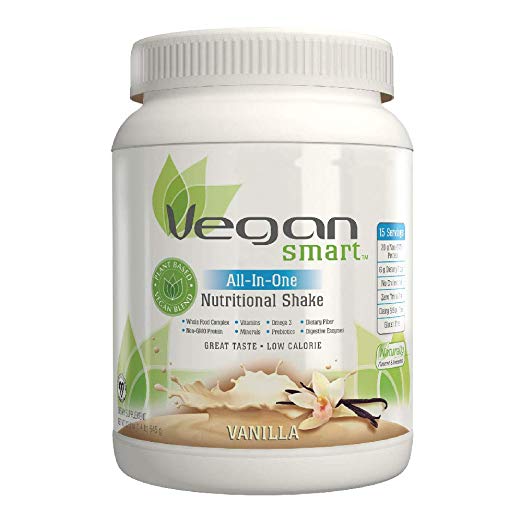 It contains plant-based protein powder, nine fruits, and vegetables, dietary fiber, antioxidants, and flavonoids. This protein powder helps you in healthy cell functioning and high-level performances.
It also helps you with digestion, adequate nutrition, tissue, and muscle repairing.
Pros:
Gluten free
No soy or lactose
Contains 22 minerals and vitamins
Contains non-GMO proteins, polyphenols and Omega 4 

Cons:
Some users find the flavor to be unpleasing
the carb content is not low enough for keto
5. Now Sports Whey Protein Powder
This whey protein is not wholly keto-friendly but is low carb and cleanest protein powder with high protein content. It was the 'Best Sports Supplement' of 2005 and 2006 voted by Whole Foods Magazine.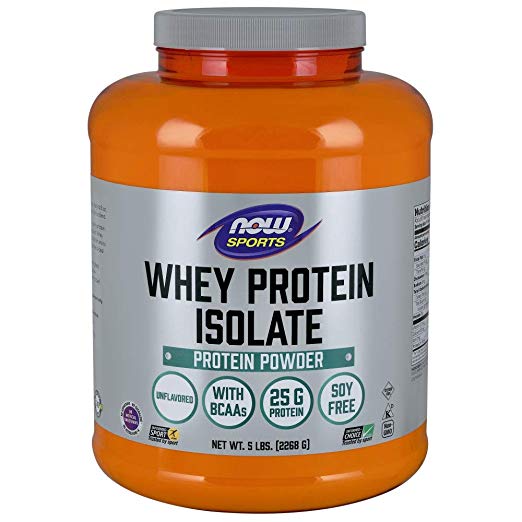 It is made up of microfiltered whey protein isolate and soy lecithin. It contains 0.54g fat, 25g protein, 1g carbohydrate, and 110 calories.
This high-quality protein powder is of non-GMO and contains no artificial ingredients. This supplement helps you in proper digestion. 
Pros:
This supplement is rich in leucine
It is naturally unflavoured
It comes at an affordable price 

Cons:
The unflavoured taste may not be for everyone
Also Read: Top 10 Best Multivitamins for Men Over 50
Common mistakes to avoid during the ketogenic diet: 
Not drinking enough water- It is recommended to drink a gallon of water a day. Since you are in a diet, it is most likely to lose water content from your body.
It results in loss of fluids and electrolytes. It may cause bloating, dizziness, and constipation. Being hydrated also helps your internal organs to function rightly.
Not engaging in any physical activity- When following a diet, it is crucial to have a little bit of exercise. It doesn't mean to have a full body workout but a 20 minutes' walk, a morning jog, a favorite sport, or a hobby that involves physical activity can help.
A proper diet with enough exercise delivers your desired results.
Too much protein intake- Focus on your protein intake. It is a common mistake to lose count on your protein. Too much protein may lead to gluconeogenesis, which converts fats and proteins into glucose.
Since fat is the primary burning fuel in a keto diet, this may tend your body to burn the glucose stored during gluconeogenesis. It may cause an adverse effect.
Not expecting the keto flu- AS mentioned above, it is most likely to experience keto flu as a result of ketosis. It is most likely with two weeks in you will be affected by the 'keto flu.'
Many tend to give up the diet at this initial stage, considering the flu as the ill effects of the ketosis. But accepting flu as the short term effect and consuming foods rich potassium, magnesium, and sodium and being hydrated helps you to go further in ketosis.