There's a reason you find your CrossFit exercises harder and demanding. These exercises come with a handful of injuries that can only be averted by — the CrossFit shoes.
These shoes arrive with a design that makes high-intensity workouts look a cakewalk. They're an invaluable addition to your shoe rack, helping out with activities that require more of your feet.
Picking the right pair when the market is filled with too many, is a hard task. To make your selection process easier, here's a list of 22 best CrossFit Shoes for men available in the market.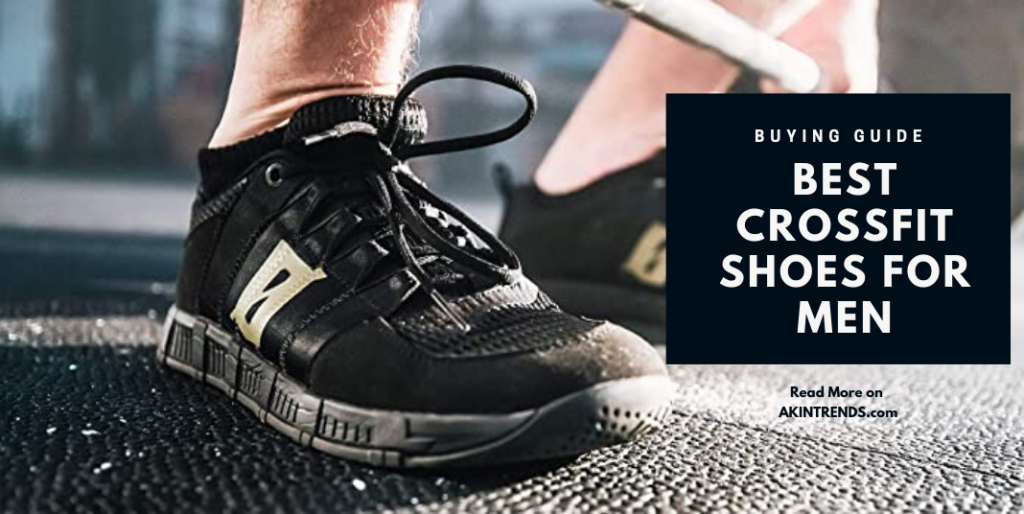 ---
Best CrossFit Shoes For Men
The following are the shoes that give your feet the right balance, comfort, and flexibility. For injury-free activities, choose one from below. (or pick two, maybe)
1. Vivobarefoot Men's Motus Cross-Trainer-Shoes
Minimalist and uniquely designed, the Vivobarefoot boasts of an ultra-thin sole coupled with a wrap-around design that boosts performance during vigorous CrossFit workouts. The shoes are incredibly lightweight, vouching for extra comfort for long sessions.


These are the best cross-training shoes available in a combination of two colors – Black/Gold and Grey/Black. It has a breathable mesh that offers your feet to stay calm, while also giving you freedom of movement.
2. Nike Men's Metcon 5 Training Shoe
The revamped version of Nike's Metcon 4 is a far superior shoe than its predecessor. Engulfed in top-notch features, the Metcon 5 has improved stability, grip, and cushioning. This CrossFit workout shoe features a Hyper lift insert that makes exercises like squats and lifting way easier.


A highly-recommended by professionals model, the Metcon 5 is an invaluable support system to your high-intensity workout sessions. This fifth edition of the brand's CrossFit-focused stands firm during box jumps and sprints.
3. Adidas Men's Crazypower TR M Cross-Trainer Shoe
The Crazypower CrossFit shoes are exceptional and designed, keeping in mind the intensity of cross-training workouts. These are probably the best to come out of a brand like Adidas. Featuring a high-quality stabilizing heel, these shoes are useful during lifting, squat, and other HIIT exercises.


These come in handy for athletes with wide feet, that supports in splaying naturally whilst lifting weights. For durability, the CrazyPower TR M shoes are embedded with an RPU protective cage.
Also Read: A Definitive Guide to Buying the Best Running Shoes for Women Under $100
4. Reebok Men's Nano 9 Cross Trainer
The latest model in Reebok's Nano series is the Nano 9 Cross Trainer. These shoes are highly reliable ones designed for activities such as running and heavy lifting. Coming with Flexweave Upper, these shoes improve breathability, security, and durability.


The downside of the Nano 9 is that they're quite wide and are not that appealing in terms of design. Available in a multitude of colors, these are one of the lightest shoes available on the market.
5. Inov-8 F-Lite 235 V3 Supernatural Shoes
The F-Lite 235 V3 is super flexible in the front and stable in the heel to suit men who prefer high-intensity CrossFit training. They're lightweight and feature the ROPE-TEC mechanism for better grip when performing rope climbing exercises.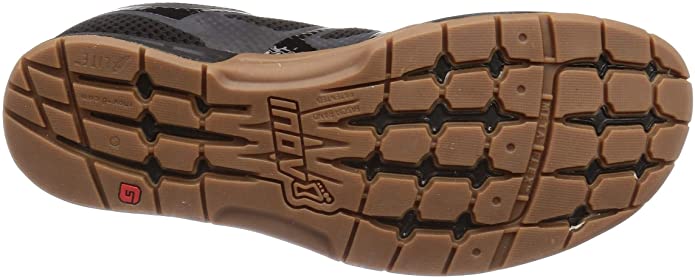 These shoes also include a sticky grip, which provides grip on both indoor and outdoor surfaces. Moreover, these are exceptional in delivering traction on greasy and oily surfaces.
6. Vibram Men's V-Train Cross-Trainer Shoe
Famous for those fine-finger looks, the Vibram's V-Train shoes are well-suited for WODs and demanding workouts. These shoes are stocked with unique rope traction lugs in the arch, making performing rope climbing exercises easier.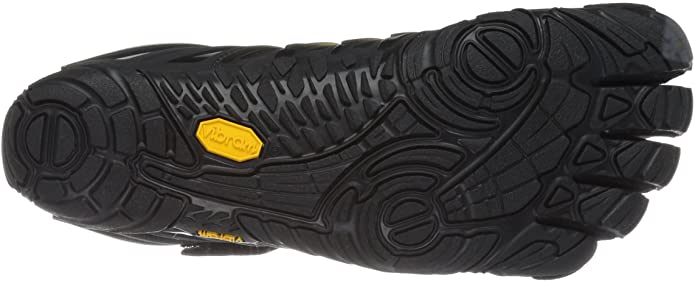 With the circular lug pattern, they're highly reliable in exercises involving lateral movement. They are infused with EVA 2mm footbed that vouches for superior cushioning during strenuous workout sessions.
7. Under Armour Charged Ultimate 2.0 Cross-Trainer Shoe
The Charged Ultimate 2.0 by Under Armour is a much-praised shoe for its low profile and heel counter that vouches for maximum stability. The construction is a pleasing one since it is enclosed with a synthetic mesh and TPU skin over the forefoot.


These are the best shoes for CrossFit due to their support during lifting and weight training workouts due to their external heel counter. These are super light and available in a myriad of different colors.
8. Nike Men's Free X Metcon CrossFit Shoes
Known for coziness and secure fit, Nike's Free X Metcon is high-powered CrossFit training shoes. Unlike many on this list of best CrossFit Shoes, these shoes sport ankle-high design to keep your feet hugging the shoes while performing activities such as short sprints and box jumps.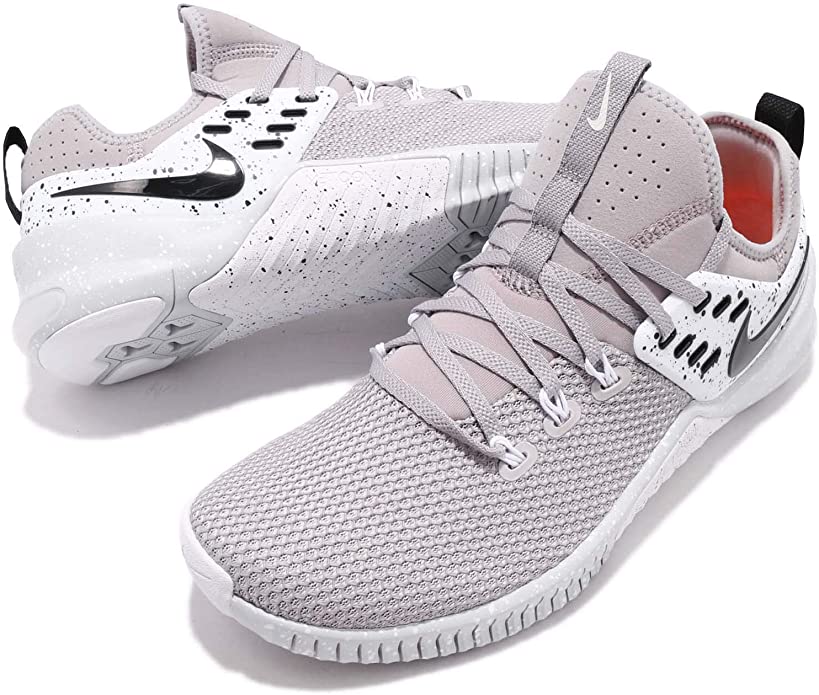 These shoes ensure maximum breathability, while they're also a perfect option to be worn all day long. For smooth rope climbing exercise, these include rubber wraps up from the outsole through the midfoot.
9. Adidas Men's Pureboost Trainer
Another state-of-the-art product by Adidas is the Pureboost Trainer. These Adidas CrossFit shoes come with a narrow flat base, which benefits most during weightlifting activities. They're bouncy and made specifically for those into vigorous jumping and kicking sessions.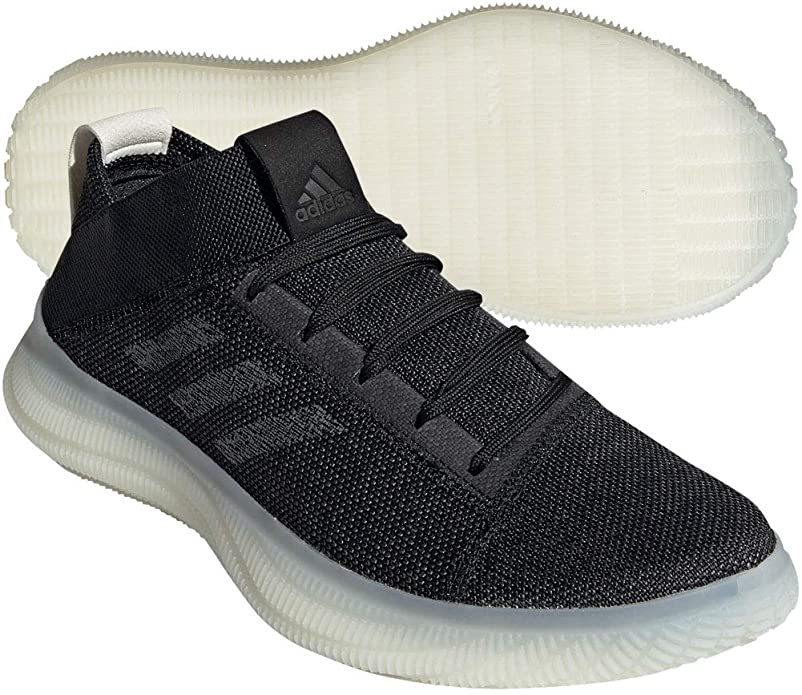 These are supported by the brand's Boost technology, which offers a more reactive and comfortable feel when wearing them for long periods. For exceptionally smooth maneuverability, they're embedded with a lightweight knit material.
10. New Balance Minimus 20 V7 Cross Trainer
Equipped with minimal padding, New Balance's Minimus 20 V7 keeps your feet to the ground – both literally and metaphorically. Supplied with mesh upper and rubber sole, these shoes provide your feet more flexibility.


They arrive with a minimalist design that significantly aids in performance and looks voguish at the same time.
Also Read: 8 Best Running recovery sandals that will sooth your toes
11. Nordic Lifting Venja CrossFit Shoes
These are the highly-underrated shoes from Nordic Lifting. The Venja CrossFit shoes are designed to enhance performance when lifting. These have raised heels that offer excellent stability during heavyweights.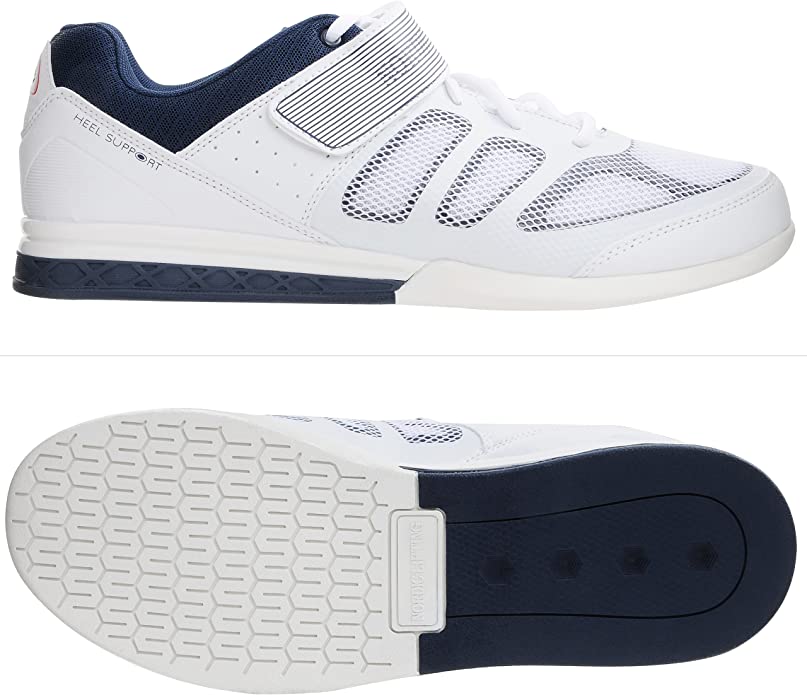 The Venja is up for grabs in two colors – Black and White. The bummer – here is – these don't come with a lot of grips. Overall, these are still the ideal options to pick as the best athletic shoes for Men.
12. Asics Gel-Craze TR 4 Cross-Trainer Shoe
The Asics Gel-Craze TR 4 are lauded for their Rearfoot GEL cushioning system built to lessen the impact and provide a smoother transition between stances. Due to their thin and flimsy midsole, these shoes are an ideal fit for HIIT exercises.


For ensuring maximum durability, they're equipped with high abrasion rubber. The shortfall is that these are not built for rope climbing exercises.
13. Reebok Nano 8.0 Flexweave Sneaker
The newest iteration to the Reebok CrossFit shoe lineup is the Nano 8.0 Flexweave. These shoes are enriched with materials that enhance stability during weight lifting activities. They also boast a wide toe box, which allows your feet to splay effortlessly when carrying heavyweights.


These shoes are available on the market in fancy colors; however, this doesn't make it worth paying for. Incorporating the latest bootie construction, these shoes are also the most comfortable ones to wear.
14. York Athletics Henry Cross Trainer
The Henry Cross Trainer from The York Athletics is undoubtedly the best CrossFit shoes for men that are rated highly for breathability and lightweight. These are available in nice and vivid colors, which can also be considered for wearing on different occasions, aside from exercising.


Featuring a responsive midsole, these shoes raise performance levels during high-intensity exercises. These are super light on your feet, making it ideal for running, boxing, highlighting, and kickboxing.
15. Reebok CrossFit Transition
Yet another comfort oozing shoe from Reebok is the CrossFit Transition. These shoes are athletes' favorite toy, which is why they're counted amongst the best CrossFit shoes for men. They run quite wide and feature a rubber sole that improves stability during bouncy workouts.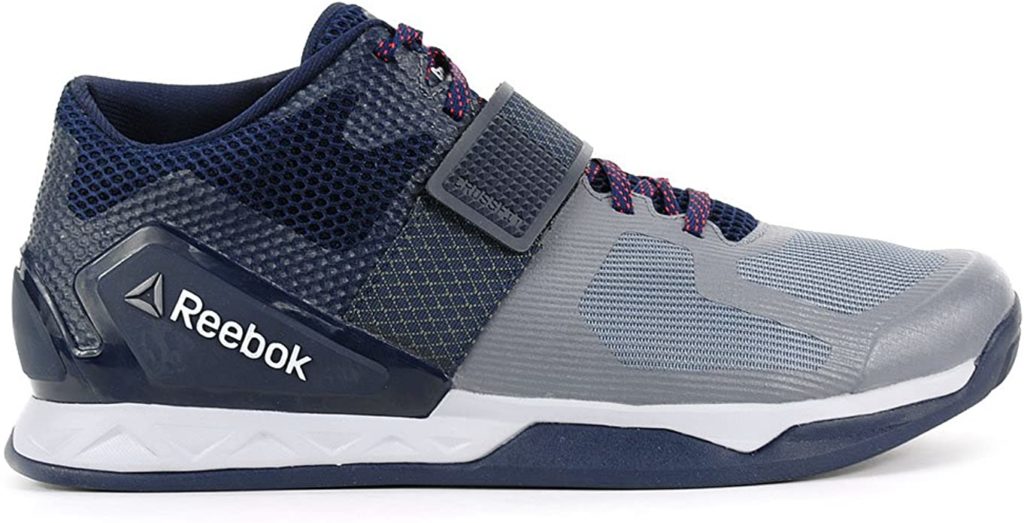 Featuring an added midfoot strap, these shoes offer a secure fit when performing box jump, rope climbing, and other HIIT exercises. The upset here is- they're slightly more substantial than other models.
Also Read: Ideal Gifts For The Fitness Freak In Your Life
16. Viktos PTXF Core Shoe Sneaker
Amongst the unpopular shoes on the market, the Viktos PTXF is the most praised CrossFit shoe available for men. Explicitly designed for lifting weights, these shoes feature lightweight and breathable mesh that also enhances durability.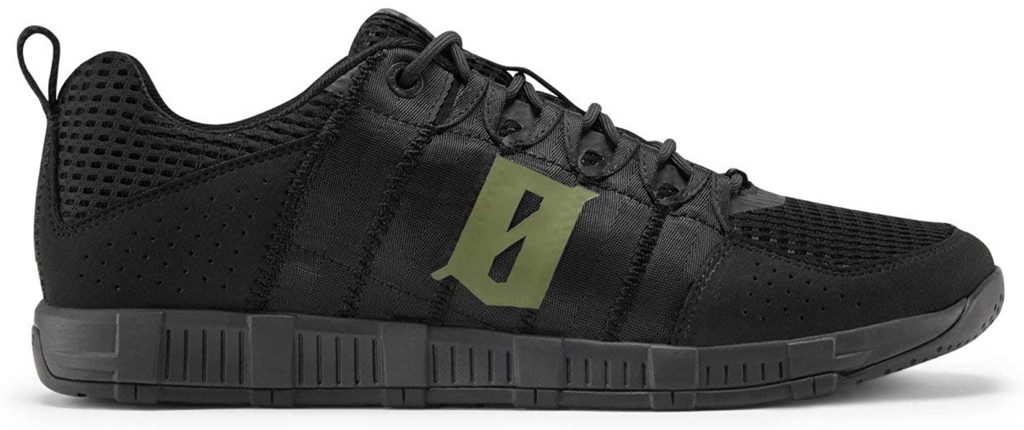 Equipped with Parariggers sidewall, these offer decent support on the sides. Also, the sturdy bottom ensures maximum stability and traction.
17. NOBULL Training Shoes
Lightweight and minimalistic design, the NOBULL CrossFit shoes are handy during those long, challenging sessions of workouts. Stocked with a flexible rubber sole, these shoes work tremendously well for all kinds of exercise.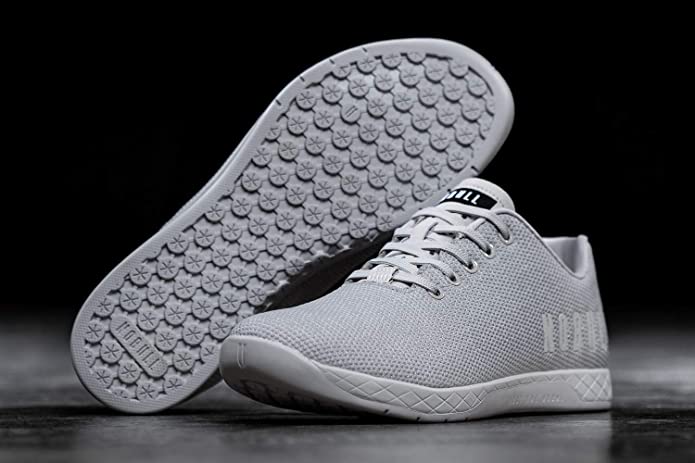 NOBULL's SuperFabric is incorporated on the mesh layer, giving all-around protection from damage during rope climbing exercises. The shoes are appreciated for the wide toe box, which assists when doing weight lifting workouts.
18. Reebok CrossFit Nano 4.0
Another entrant from the popular brand Reebok is the Nano 4.0. These shoes come with shock-absorbing technology, which keeps your feet comfortable during demanding workout sessions.


They're also laden with futuristic technologies such as the RopePro technology, which is an invaluable addition to performing rope climbing exercises. The Nano 4.0 is also a likable product for the colors it comes in.
19. Inov-8 Bare-XF 210 V2
Inov-8 is genuinely the master when it comes to CrossFit shoes, and Bare-XF 210 V2 is the testimony of it. Sporting a minimalistic look, these shoes are built ready for HIIT workouts.


The stiff rubber sole and zero-drop heel offer maximum support during vigorous exercises. Rope-tech enhances the shoe's traction and durability when performing rope climbing activities.
20. 5.11 Recon Trainer-M
The 5.11 Recon Trainer-M is a gift to those runners who prefer mechanism overlooks. These shoes are composed of breathable, textile weave that provides maximum support.


For superior comfort, these shoes include the ortholite insole that allows you to work out for hours. The integrated rope ready zones provide excellent grip, also delivering enhanced traction and speed. Arguably, these shoes are the best CrossFit shoes for men.
21. Under Armour Commit Tr Ex Cross-Trainer-Shoes
Under Armour's Commit Tr Ex CrossFit shoes are designed for those looking for a shoe with better traction and grip. With a beautiful concoction of leather, textile, and synthetic material, these shoes are lightweight and breathable.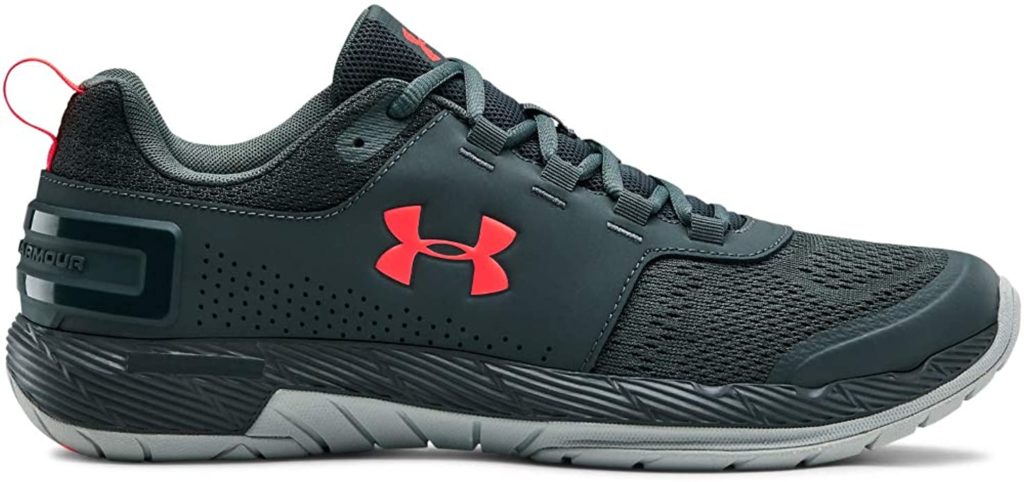 With the TPU heel counter, these shoes provide maximum support and low platform lockdown. For super comfort, these shoes feature a cushioned sock liner that takes the form of your foot and is convenient in those sweaty workouts.
22. Puma Tazon 5 Cross-Training Shoe
Rounding up the list, we have the Tazon 5 CrossFit shoes from Puma. These are immensely popular shoes that are worth wearing as a fashion statement. Supported by 100% synthetic leather upper, these are perfect for those seeking comfort in running for long hours.


For excellent stability, they're stocked with TPU shanks. While it also adds support and traction through the rubber sole. Available in three different colors, these shoes are also known for their signature Formstrip that is pivotal for breathability.
Also Read: Best Spin Bikes Under $500 of 2020: Reviews & Buying Guide
---
CONCLUSION
CrossFit is an extremely grueling exercise that has to be done with only the right set of equipment. Hope you found our list of  CrossFit Shoes For Men worthy and the information provided valuable. If there's one you'd like our readers to pick, which one would it be? Mention it in the comments section below.