A pair of shoes for running, walking, or trekking is every woman's desire. They have different needs for different occasions. Keeping this in mind, major companies have been trying to gather ideas and build shoes that are perfect for them.
Running shoes are quite expensive and come with a myriad of options, which makes it a daunting choice for a woman to pick a favorite. If you are willing to buy shoes without spending a chunk of dollars, then this article is perfect for you.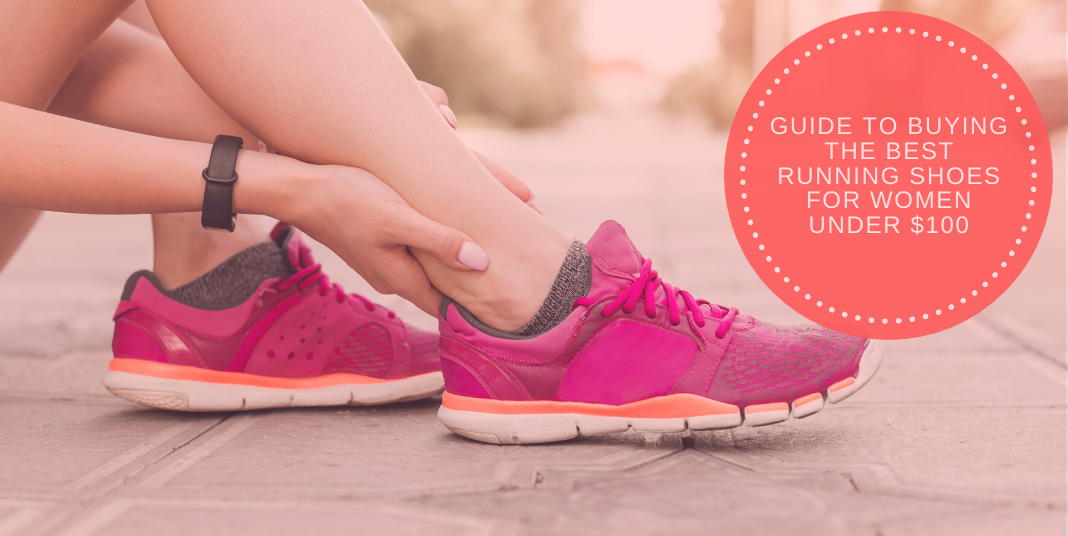 To make the process of finding the ideal pair easier, we have listed down ten best running shoes for women under $100 in the market. Before looking at that, let us first look at the factors that you should be paying heed to before buying shoes.
---
Factors to look for while buying a shoe
Let's look at some of the factors that you should consider before buying a running shoe.
Flexibility
Before buying shoes, always ensure that how effortlessly you move your feet by wearing them. If the shoes are too tight, then you may hurt your toes, resulting in a horrid running session. Always ensure that your feet stay comfy and have space for breathing.
Durability
Make sure you land your feet in a pair of durable shoes. Since running shoes cost a fortune, shelling out money often on footwear may not be the best idea. Shoes with durability tend to perform better and last longer. Friendly advice: To check the strength, check the sole of the shoes.
Comfort
One of the important things to look for in a shoe is comfort. If the shoe you wear is not comfortable, you will inevitably not wear those often. The best way to try them on and take a few steps.
These were some of the factors which should be considered when buying a shoe. Now that you have an idea, here are some of the best running shoes for women under $100
Also read: Pruvit Keto//OS Review: A Detailed Analysis of the Supplement
---
10 Best Running Shoes For Women Under $100
Following is a list of the best running shoes that make your running experience worthwhile.
1. ASICS Women's Gel-Contend 4
Asics is a famous brand that has been at the forefront of producing high-quality products. The ASICS Women's Gel-Contend 4 offers superior comfort, shock absorption, and support. Moreover, these shoes are quite affordable too.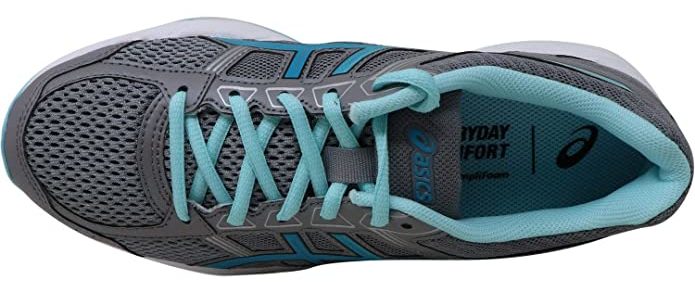 These affordable shoes come with an EVA foam midsole for shock absorption and additional cushioning. The shoes also have ortho lite sock liner to provide extra comfort with rearfoot –gel cushion. The shoes are highly flexible and breathable.
The running shoe utilizes the AHAR rubber outsole to provide top-notch protection and durability.
2. Asics Women's Gel-Venture 5
The Gel-Venture 6 from Asics are budget-friendly and versatile that are enough for daily as well as trail training for long and short workouts.


These shoes are reliable and quality with unparalleled comfort, high-tech features, and stable support. Boasting of a GEL cushioning system, the shoes are far more comfortable and offer a blissful experience when wearing these.
Furthermore, the Gel-Venture 5 arrives with a Rugged neutral runner in mesh together with bright overlays, offering an irresistible look.
3. Adidas Women's Cloudfoam Pure Running Shoe
Adidas' Cloudfoam Pure Running Shoe has been lauded for being voguish, budget-friendly, and perfect for an everyday workout. Equipped with cloudfoam, it gives a feeling as though you are taking a stroll on clouds.


This shoe provides a supportive heel counter made of molded TPU material. Infused with quality materials, these shoes allow you to run miles without your muscles being fatigued. The shoes come in a variety of colors, which gives you plenty of options to choose from.
Sporting a classic design, these shoes come with flexibility and offer an exceptionally snug fit. These are affordable and provide high durability with additional cushioning to support your feet.
4. New Balance Women's Veniz V1 Fresh Foam Running Shoe
The New Balance Veniz V1 is quite similar to the brand's Zante shoes. The only difference is that they are much more affordable compared to the latter, while they have the same benefits and features.

The shoes are alluring, stylish, and available in a wide range of color options. The shoes come with a fresh foam midsole, including a secure fit that gives the maximum comfort to busy bee women.
The Veniz V1 shoes are breathable, lightweight, and come with a removable insole to provide a more customized fit to the users. The shoes are not that durable compared to other shoes available, but they still carry some quality materials.
5. Under Armour, Women's Charged Assert 8 Running Shoe
Under Armour Charged Assert 8 Running shoes are an outstanding option for runners who prefer running on different terrains. Lightweight with a sleek design, these shoes are comfortable enough for an average everyday runner.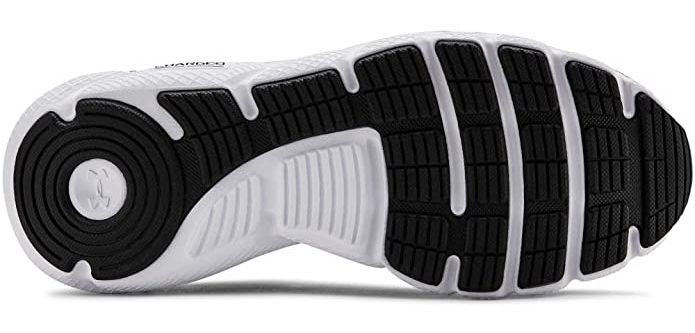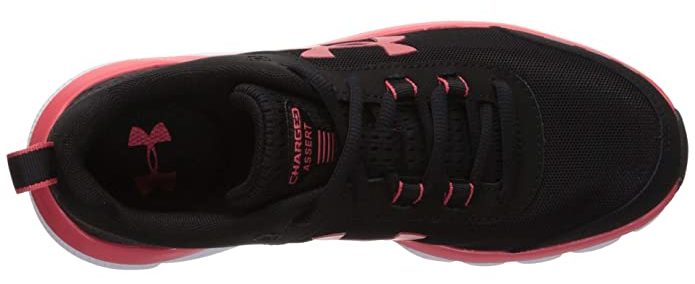 Made of mesh material, the Charge Assert 8 is highly durable and breathable, while it also keeps the sweat controlled. These shoes also offer an EVA sock liner, which tends to provide a secure fit along with midsoles, which provide shock absorption.
They are quite durable if used on treadmills or roads, but might tear if used on trails. Besides, the shoe is available in a range of exciting colors and make one of the best running shoes for women under $100
Also read: Top 10 Best Earbuds under $25
6. Nike Free RN Sense Running Shoe
Nike Free RN Shoes are one of the most impressive shoes that are available in a variety of colors. These shoes feature engineered mesh, which supports your feet as you move.


The shoes are low on the support, which is why it is perfect for minimalists looking for natural running experience. They are quite affordable and so light that it keeps you going whether you use it for long distances, sprinting, or performing athletic activities or training.
For breathable comfort, the Nike Free Rn Sense is equipped with a full mesh bootie. While it also includes flywire cables with laces for an adaptive and supportive fit.
7. Nike Women's Downshifter 7
Nike Women's Downshifter 7 is one of the most recommended and rated shoes. They are budget-friendly and incorporate a lot of features and benefits that the brand provides in other shoes as well.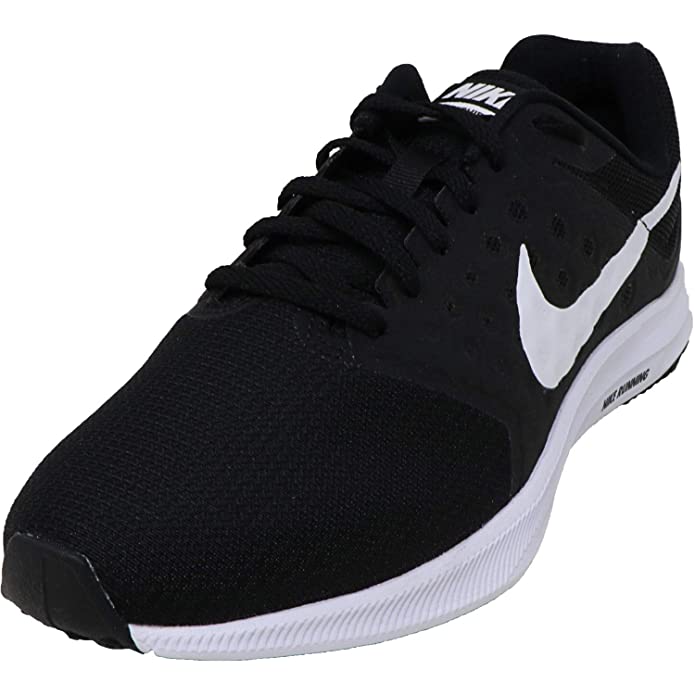 The shoes are the most affordable ones for years now and haven't disappointed so far. They are quite breathable and lightweight and come with a plethora of color options.
These shoes offer astounding durability with adequate traction and support during all your running sessions. The Downshifter 7 offers a foam midsole for extra comfort. The shoes tend to keep it simple and are suitable in every terrain you take them in.
8. Saucony Women's Grid Cohesion 11 Sneaker
Saucony's Grid Cohesion 11 is the cheapest available enticing running shoes. Saucony is a premium brand that creates excellent products, and Cohesion 11 is no different, despite being budget-friendly.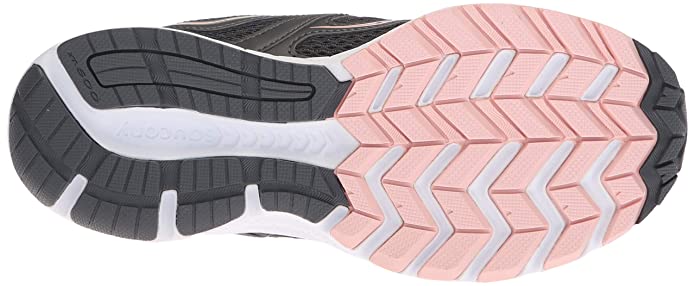 These shoes are quite comfortable and lightweight, which use Saucony's GRID system for providing maximum support possible at such low weight.
These are one of the most highly durable shoes at a value-minded price for its consumers. The pair features a padded tongue and collar for comfort around the ankles.
9. Merrell Women's Vapor Glove 2 Barefoot Trail Running Shoe
Merrell Women's Vapor Glove 2 is one of the most nicely built products that are available in a range of colors. Also, it is the most lightweight shoes to feature in this list.


The shoes have a barefoot-style trail runner, as the name suggests along with breathable lining, traditional lace closure, and microfiber soft footbed, which makes it one of the best shoes.
They are incredibly comfy and perfect during long runs. Besides, these are waterproof, meaning you can wash the stains off pretty quickly. These are ideal for training in the gym and also work as the best sports shoes for women.
10. Champion Women's Gusto Cross Trainer
Gusto Cross Trainer from Champion is one of the best cross-training shoes available in the market. These shoes are highly recommended for running as well as these are lightweight and provide extra comfort.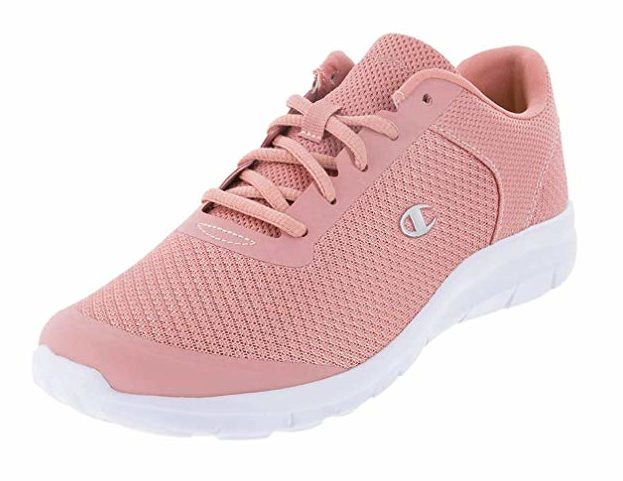 One of the striking features is that these come in eye-catchy colors, which make it a perfect choice for women. Made of synthetic material, these shoes are an ideal fit for running.
The shoes have a soft memory sole, which makes it extra comfy. They are one of the best shoes so far, which is highly rated for its excellent features.
Also Read:8 Best Running recovery sandals that will soothe your toes
---
CONCLUSION
Buying a good pair of shoes can be tricky, especially if you are not very aware of them. Most people prefer buying branded shoes, but even then, there are some factors that you should consider before investing a chunk load of money. And I hope this extensive list of Running Shoes for Women Under $100 has helped you make the decision.
---
FAQs
How do I prolong the lifespan of my shoes?
The best way to prolong the lifespan of your shoes is to get an extra pair and swap it every other week. Another thing that you can do is clean your shoes by removing the rocks and sands and using soap to keep them clean. Though always read the manufacturer's directions before cleaning as every shoe is not washer friendly.
     2. Can inexpensive shoes be durable?
Yes, they can. Inexpensive shoes can be as durable as expensive ones as long as you look at all the factors and make a perfect choice. It is not always true that inexpensive stuff is not great.
    3. I have found an affordable pair of shoes, what now?
If you have found the right pair of shoes which are affordable, always consider buying two pairs at once because, as the model gets sold out, new models come. When new models come, old ones are put at discounts, and you can get an excellent price sometimes.