Keto OS supplements are produced by Pruvit, a pretty good player in ketosis market. Keto OS stands for 'Ketone Operating System'. It is an exogenous ketone drink that comes in a variety of flavors.
It is available in the form of powder in both bulk containers and OTG packets, and it is consumed by dissolving in cold water. The company advises that a good scoop of Keto OS is to be mixed with 12 to 16 ounces of cold water and should be consumed once a day for health benefits or twice a day for improved performance.
PruvitKeto OS in one of the innovative product that been in the market since 2014. It is known to have proven user reviews claiming that the supplement has done wonders for them.
On the contrary, there are also accusations that the product has toxic side effects. There are even Pruvit lawsuits reported for some extreme cases. Pruvit Keto reviews from the customers are also alarming.
Today, this article is discussing whether PruvitKeto is the therapeutic supplement it alleges to be.
Ketogenic Diet
The ketogenic diet is a low-carb and high-fat diet that has been linked to many health benefits, including weight loss and improving mental health.
By the popularity of this lifestyle, some keto-friendly supplements are introduced to the customers.
Exogenous ketone supplements are the products which promise the consumer the benefits of a ketogenic diet even though he is not following one.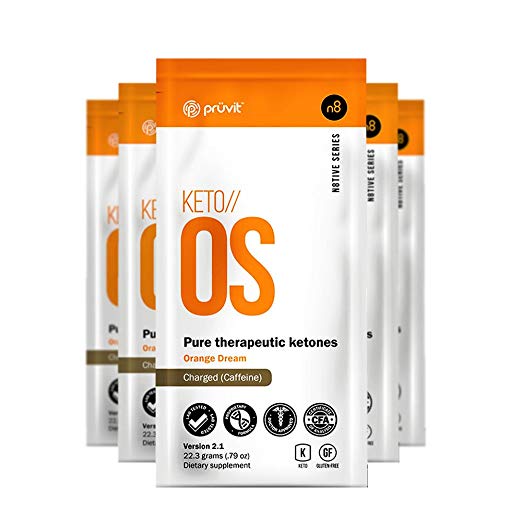 Keto OS is a brand of supplements which is praised for their ability to increase energy, boost athletic performance and reduce appetite.
Ketosis is when the body uses ketones as fuel instead of carbohydrates, and the process of creating ketones is called ketogenesis. The liver produces ketone bodies during periods of starvation or carbohydrate restriction.
Here are some Ketogenic terms explained:
Exogenous ketones are ketones that are not produced inside the body. They are the main ingredients for Keto products, which are typically ingested in the form of ketone salts.
The benefits of ketones are promising, and they outweigh their potential side effects. Many studies have found that ketosis provides us with benefits more than we expect.
PruvitKeto Operating System is a ketone drink available in multiple flavors. Exogenous ketones are the key factor for keto diet and weight loss. PruvitKeto is expected to have the following traits:
Simple and easy way to ketosis
Improves strength and athletic performance
Enhanced cognitive function
Reduces appetite
Weight loss
Pruvit Ketones are a great way to kick off your ketosis. Within 30-40 minutes of drinking it, you will find the process already starting. It burns fat fast.
Keto OS and the blend of coconut oil extracted MCT oil, and beta-hydroxybutyrate is the ultimate answer to weight loss.

Let's talk about the benefits of using Keto OS:
Improves Ketone LevelIt is a known fact that staying in ketosis is a difficult task. The downside of the diet especially the keto flu makes you avoid the diet at any cost.
To make it possible, supplements like Pruvit helps in a great way. Maintaining a low-carb lifestyle is really going to need all your effort. When Pruvit gets you to ketosis within 40 minutes, you feel motivated.
Also Read: Best Tasting Keto Protein Bars: Tasty Low-Carb Foods on the Go
Improves Endurance and Physical PerformanceEven though ketosis is known for weight loss, but you will be surprised by the fact that it also improves your strength and endurance.
Exogenous ketones help your body to perform physical activities with more stamina, and it also enables you to recover fast from a workout session by promoting the replenishment of muscle glycogen.
It comes to a time that body's need for glucose increases during intense training; these glucose related qualities of ketones are helpful for athletes.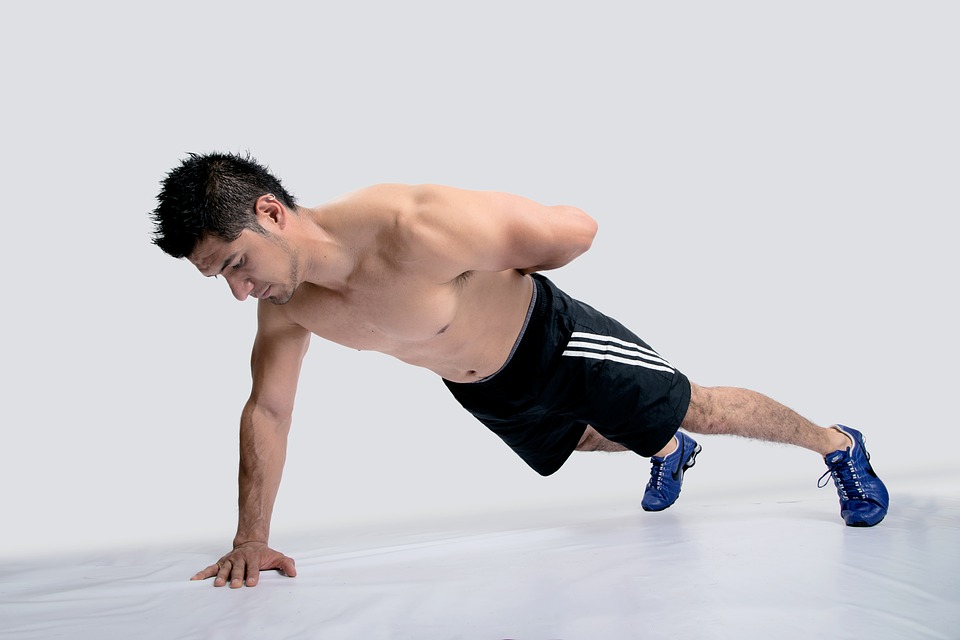 Low levels of muscle glycogen which is the storage form of glucose, have been shown to inhibit athletic performance. However, it is common to have energy loss and fatigue and as a result of the depletion of muscle and liver glycogen reserves.
Studies are proving that exogenous ketone supplements improve athletic performance. In a survey of 39 high-performance athletes, it was found that drinking 260 mg of ketone esters per pound of body weight during their exercise session improved the overall athletic performance.
These athletes in the same study who consumed the ketone drink traveled for an average of 400 meters more over a half hour than those athletes who consumed a drink containing carbohydrates or fat.
But, exogenous ketones may not be useful for those athletes who perform exercises that require only short bursts of energy, like sprinting. It is because these exercises are anaerobic. Our body needs oxygen to break down the ketones.
Boosts Weight LossYou will find a difference in your weight a week into the ketosis. You will find yourself in good shape which will be quite wondering for you. It only improves after that. Not only your shape and health improve, but your state of mind improves too.
You will feel positive and energized. The ability of the ketogenic diet to reduce appetite helps to lose weight and is proven in many studies. During ketosis, the increase of ketones in the blood results in a reduction of appetite.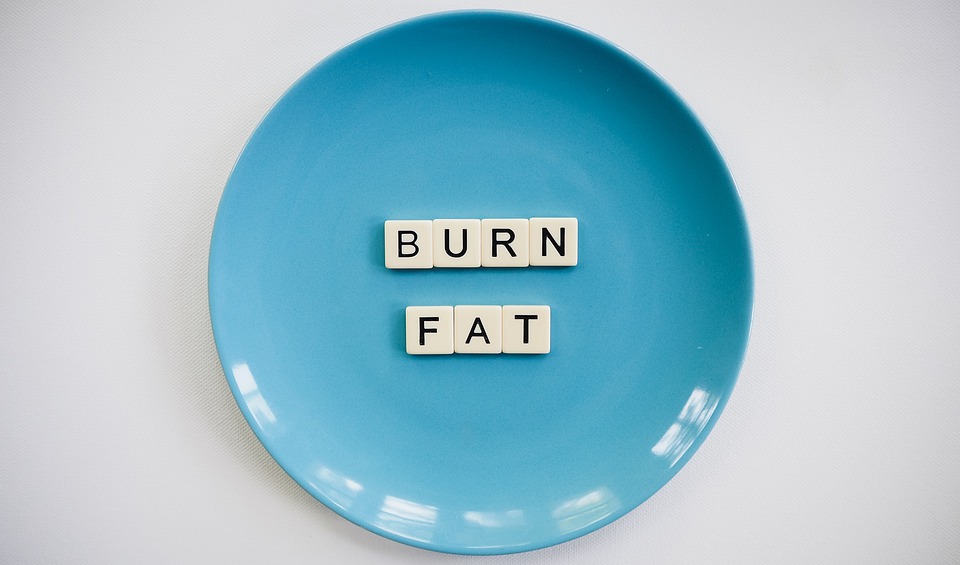 Consuming supplements for exogenous ketones are an effective way of reducing appetite. Ketones suppress appetite by impacting the hypothalamus, which is a part of the brain that regulates food intake and balances energy level.
There was even a study of 15 people which proved that those who consumed 0.86 calories of ketone esters per pound of body weight had significantly less hunger and cravings to eat than compared to those who consumed a carbohydrate drink.
Also, hormones that increase appetite like insulin were deficient for those who consumed the ketone ester drink.
Helps to Improve Mental Health

Ketones are proven to be an effective alternative fuel source for the brain in times of low glucose availability. There is also evidence that ketones help to reduce neurological damage by avoiding and blocking inflammasomes, which is a group of protein complexes that cause inflammation in the body.
Exogenous ketones supplements help to improve mental function particularly in people with Alzheimer's disease. The brain glucose uptake is impaired in people with Alzheimer's disease or mild cognitive impairment. It is advised that the gradual depletion of brain glucose can help in the progression of Alzheimer's disease.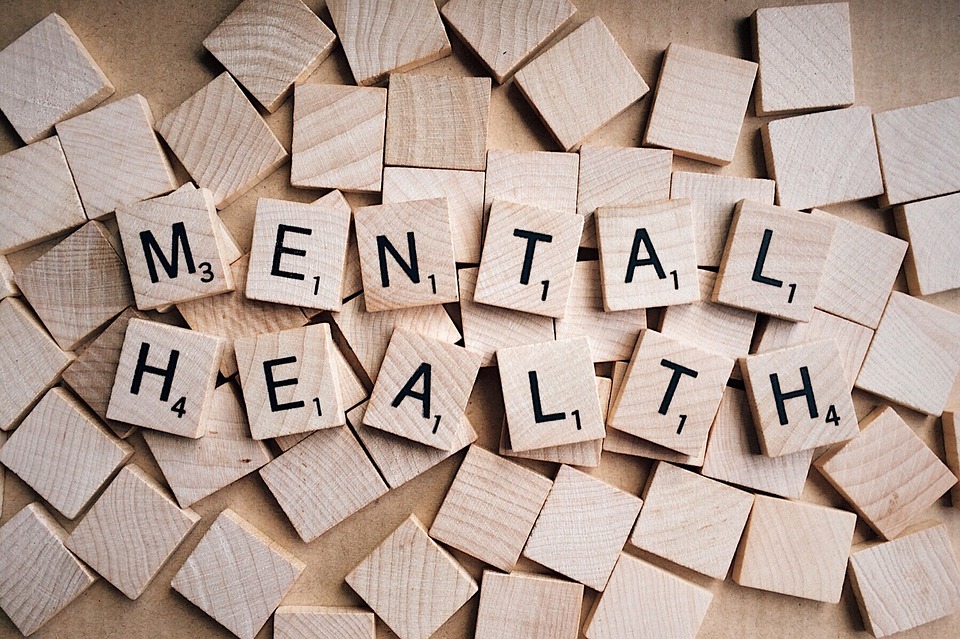 One survey followed 20 adults with Alzheimer's disease or mild cognitive impairment. And they increased their blood levels of beta-hydroxybutyrate by supplementing with MCT oil which is a saturated fat that promotes ketone production and that led to a greater improvement in cognitive performance.
Also, several studies on creatures like rats and mice with Alzheimer's disease have found that supplementing with the ketone esters led to improvements in memory and learning, also helped reduce anxiety-related behavior.
Exogenous ketones have also been proven to help reduce neurological damages related to epilepsy and Parkinson's disease.
How to Take Pruvit KetoOS
Dissolve one scoop of keto OS or OTG pack in 12 – 16 ounces of cold water or a shake. You can stir the supplement, but it's easier to get dissolved if you shake it as if you were making a cocktail. Steps are explained in detail below:
Take the supplement twice a day, i.e. in the morning and the afternoon.
Stay away from all processed and junk foods except flour, grains, sugar, and wheat.
Stack up on healthy fats
Plan your meals
Work out regularly
Get good-quality sleep and make it your routine
Drink more water. Remember to be hydrated all the time. Drinking water helps you to stack up on electrolytes.
Keto OS Ingredients
The ingredients may differ slightly from one Pruvit exogenous supplement to another. Both of these flavors are gluten-free, and both contain stevia as the natural sweetener. Also, Orange Dream has a caffeine-free version available as well.
PRUVITKETO OS ORANGE DREAM

Caffeine
Natural flavor
BHB ketone bodies
MTC oil powder
Stevia extract
Malic acid
Other ingredients such as ascorbic acid, vitamins and minerals, and milk ingredients.
PRUVIT KETO OS CHOCOLATE SWIRL

BHB ketone bodies
Stevia
Caffeine
Amino acid blend
Natural flavors
Inulin
Potassium citrate
Other ingredients such as ascorbic acid, butyrate, calcium, and magnesium.

ARE PRUVIT KETONES HEALTHY FOR CONSUMPTION? ARE PRUVIT KETO REVIEWS HELPFUL?
People consuming exogenous ketones especially the ones not following a ketogenic diet is the new trend. There is evidence showing that these supplements can boost athletic performance.
Increase mental performance and decrease appetite, whereas studies providing conclusive results on the benefits of these supplements are limited. The benefits of exogenous ketones continue to be explored; the benefits and risks of using these supplements are to be established.
For the people who are following a ketogenic diet and want to reach ketosis a bit quicker or for the ones looking for a performance boost, an exogenous ketone supplement like Keto OS may be beneficial.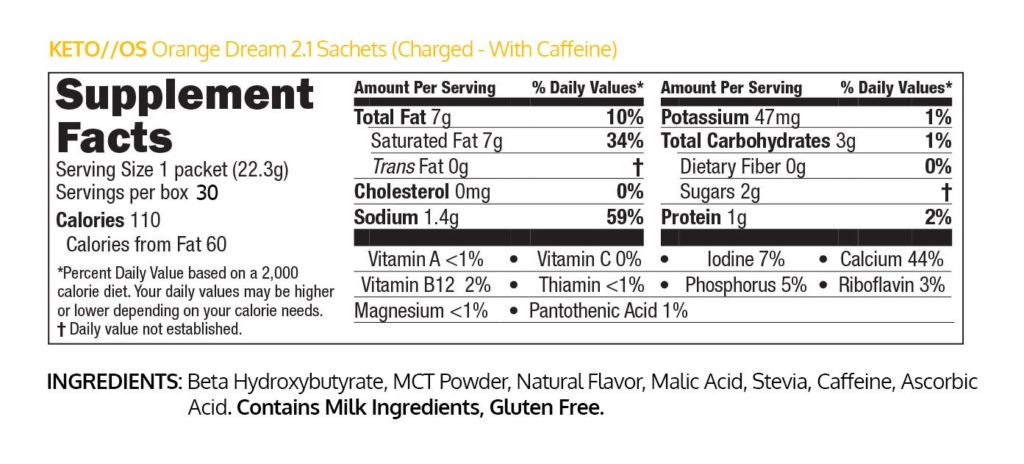 Due to the lack of information on the effectiveness and safety of these supplements as well as its high cost, it may be a better idea to hold off on investing in Keto OS supplements until more scientific surveys prove their cons.
Most of the studies conducted prove the benefits of ketone esters, not the ketone salts that are seen in supplements, like Keto OS, which are available to consumers.
Also Read: Best Low Carb Keto Protein Powder and Shakes for Keto Diet
Even though some ketone ester products are being developed for public consumption, there aren't any available at this time. Since not much is explored about them, it is always better to consult your doctor before consumption
Pruvit ketones have side effects, which are minimal and almost identical to the flu-like effects that someone might face in the first week of the ketogenic diet.
The side effects of Keto OS can easily be cured by hydrating your body and supplementing with sodium, potassium, and magnesium, or simply by reducing the dose. The Pruvit Keto reviews are not that pleasing.
The use of exogenous ketones by the public is a recent phenomenon. Although there are some proofs that exogenous ketones may be useful in neurological disorders like Alzheimer's disease, studies on their use in other fields are limited.
A few cases suggest these supplements may benefit appetite suppression and athletic performance, but more research is needed for a conclusion.
Pruvit Keto reviews are not a matter to be left unnoticed. Also, due to the high cost and taste of Pruvit OS supplements, it is good to try a few packets before buying for the whole month.
There may be some benefits to taking Pruvit Keto OS supplements, but the decision is still out on whether supplementing with exogenous ketones translates to better health.
Risks of Keto Supplements
Even though there are some benefits of taking ketone supplements, there are possible risks and effects too. Some are mentioned below:
Issues with digestion
One of the most found side effects of these supplements is stomach issues, including diarrhea, pain, and gas.
Bad Breath
When you follow a ketogenic diet, the elevated ketone levels in the body can cause bad breath. This can also happen with the supplements.
Low Blood Sugar
Ketone supplements can drastically reduce blood sugar levels, which is essential for those with diabetes and it is advised to consult your doctor before use.
Expense:
The company recommends two servings of Keto OS per day for performance improvement. If you follow this, two weeks' worth of Prüvit Keto OS is going to cost $182.
Unpleasant Taste:
One of the main issues of Keto OS consumers is that the supplement has an unpleasant taste. But ketone salts are much better to drink than ketone esters.
The long-term effects of mixing a non-ketogenic diet with exogenous ketone supplements are unknown. More research is needed for understanding the potential benefits and risks of this practice.
Keep in mind that research on exogenous ketone supplements is limited at this time, and studies on their potential benefits are going on. Progress in research will be helping to understand the applications and limitations of exogenous ketones better.
Pruvit produces Keto OS products, finds the side effects of their supplements to be the side effects of the ketogenic diet.
Just like the ketogenic diet, Keto OS products may cause an urinative effect that can lead to water and mineral depletion. Pruvit recommends drinking more water and supplements with magnesium, potassium, and sodium to replenish your minerals and fluid levels.
If you are not aware of your mineral and fluid intake, you may experience the "keto flu." The keto flu is also a form of mild dehydration that can be caused by the diuretic effects of ketosis.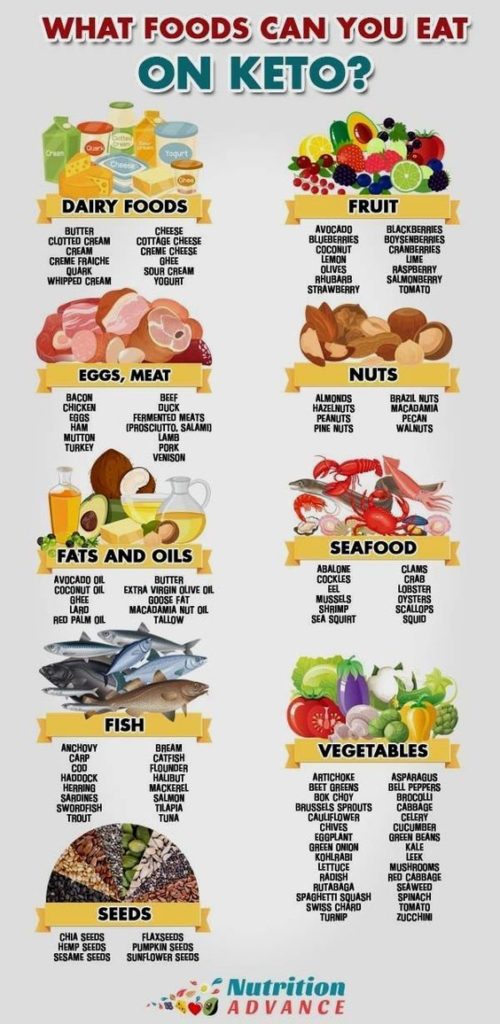 It causes symptoms like fatigue, headache, dizziness, cramping, diarrhea, constipation, and heart palpitations. When symptoms like cramping, diarrhea, and constipation, the company suggests decreasing the dosage of the supplement, and things like drinking it more slowly and consuming it with food.
In the case of constipation specifically, taking a magnesium supplement is going to help.
Pruvit products like Keto OS 2.1 and Keto Kreme, contain medium chain triglycerides, which may cause digestive distress.
If you are getting this symptom, then it means that your body hasn't adapted to the increased fat intake yet. To avoid this, it is recommended to start at a smaller dose and increase the dosage over a week or two. This is the best strategy to avoid any digestive issues caused by the medium chain triglycerides.
There have been rumors that there are possible dangers with taking the PruvitKeto OS supplement. Doing some research on this issue leads to the fact that there were some lawsuits and complaints against the Pruvit Company from many customers.
Even though there is not much proof for this claim, there are some shady things about this company which needs to be explained.
Have a look at the negative Pruvit ketones customer complaints and reviews at the Better Business Bureau -it tracks customer and employee complaints all over the US for companies.

Pruvit customers claim to have continuous problems with the quality of the Pruvit products, misleading advertising/sales, billing issues, and extremely poor customer service- customers report continuously for not hearing back from Pruvit even after trying to contact them and file a complaint.