Looking to flaunt those muscles but hardly have something to show? Fret not, we've scrolled through websites and strolled down the markets to bring you a list of the best creatine supplements available.
Innumerable products lead to chaos when there isn't one you can settle for. This comprehensive guide on creatine supplements is here to your rescue. Prior to scrolling down to the list, we share what creatine supplement is and then followed by a buying guide to the best available.
---
What is Creatine?
Creatine is produced naturally in the liver and is known for increasing strength and helping muscle recovery. It is made up of three different amino acids, namely methionine, arginine, and glycine. The supplement is commonly found in foods like beef, fish, and eggs. The creatine supplement is easily digested with any liquid, assisting in a spontaneous release of energy in the body.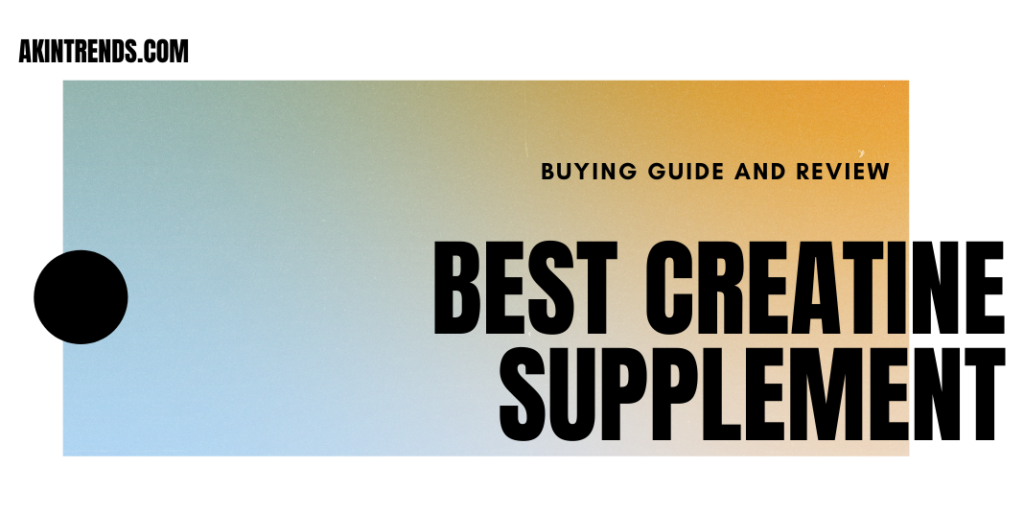 ---
Buying Guide to Creatine Supplement
Buying a product like a creatine supplement requires attention to every detail. With a variety of creatine supplements available, it becomes harder to choose the best of the lot. We've made a list of things to consider that may ease your efforts when buying a creatine supplement. Here's what all you need to consider in order to strengthen your muscles in the best possible way:
Form: There are several different forms of creatine available in the market; choosing one might be tricky as you are risking the safety of your health. The most highly-praised form is the creatine monohydrate. While there are quite a few available like Creapure, which is a premium quality one.
Flavor or Unflavored: Perhaps the purchase defining aspect is whether you look for something flavored or flavorless. If you're someone who prefers taking with water, then buying a flavored one would be better. While if you're fond of unflavored versions, we suggest mixing it with a smoothie or nutritional shake.
Micronized: In case you're grappling with digestive issues, consuming micronized creatine is easy for you to digest and absorb quickly.
Additives: Professionals advise that for a healthy diet, one must avoid added preservatives. This makes it imperative for you to select a product only containing creatine monohydrate; besides the flavor you prefer.
With the most important aspects discussed, the following is a list of the best creatine supplements of 2020.
Also Read: Best hair vitamins for men & women in 2020
---
Best Creatine Supplements of 2020
Without further ado, here's our list of best tried and tested creatine supplements.
1. BulkSupplements Creatine Monohydrate
Boasting of pure monohydrate powder, the Bulk Supplements Creatine Monohydrate is available in multiple sizes. Manufactured by a reliable and bankable brand, the supplements include essential ingredients that can be taken in powder and capsule form.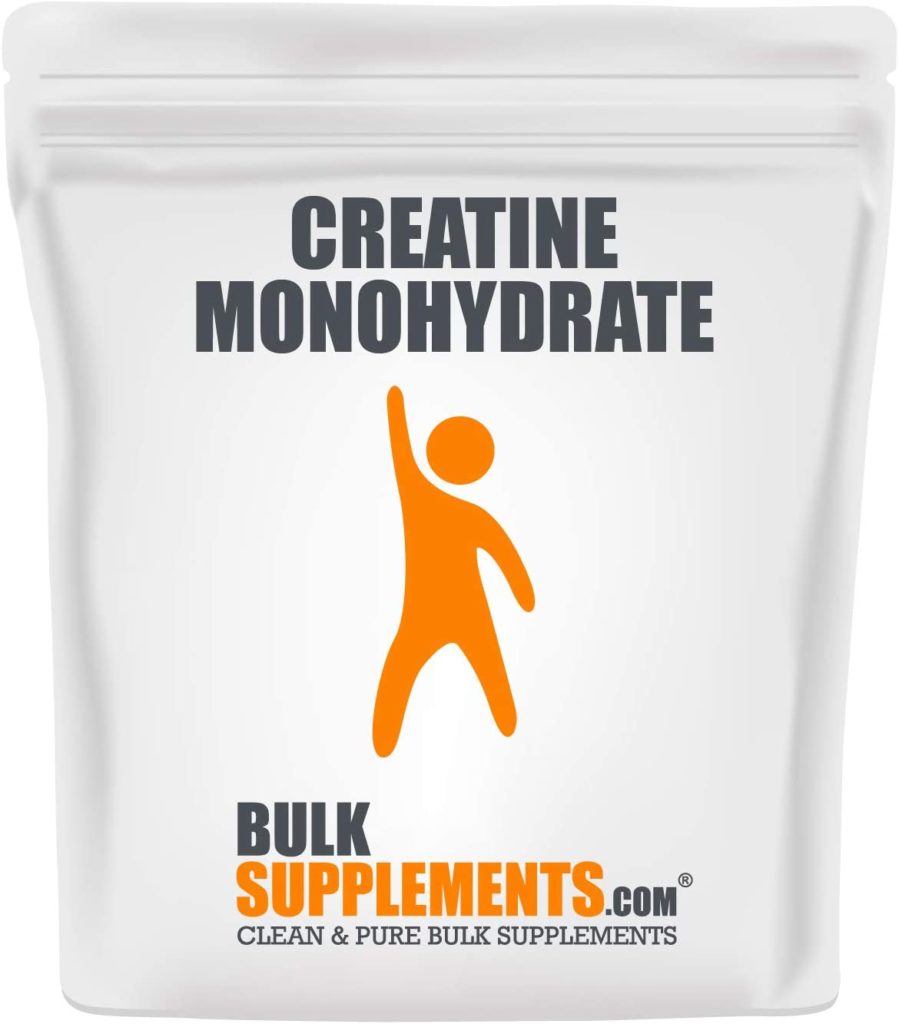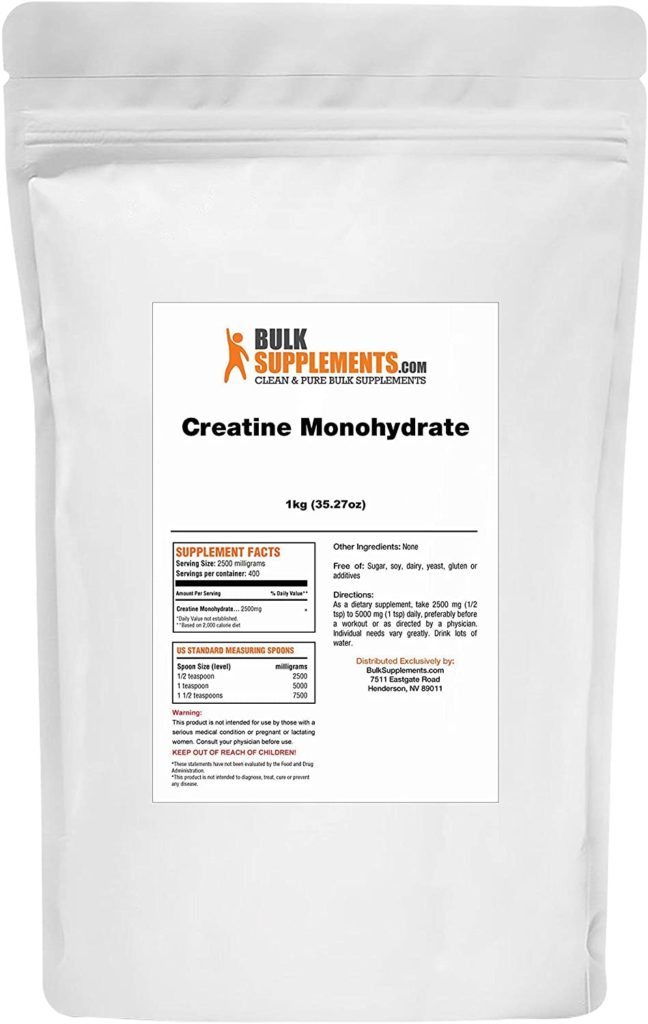 This supplement is handy for first-time creatine consumers. Moreover, it is a gluten-free product, meaning it can also be consumed as a proper regular healthy diet. Besides, it does not consist of dairy, sugar, soy, and yeast too.
With ratings of over 13,000 on an e-commerce platform like Amazon, BulkSupplements Creatine Monohydrate is a major contributor to enhancing those extra muscle mass.
2. Optimum Nutrition Micronized Creatine Monohydrate Powder
Second, on the list of best creatine supplements is the Optimum Nutrition's Micronized Creatine Powder. This creatine supplement is up for grabs in a variety of different sizes, which are unflavored with no additional ingredients.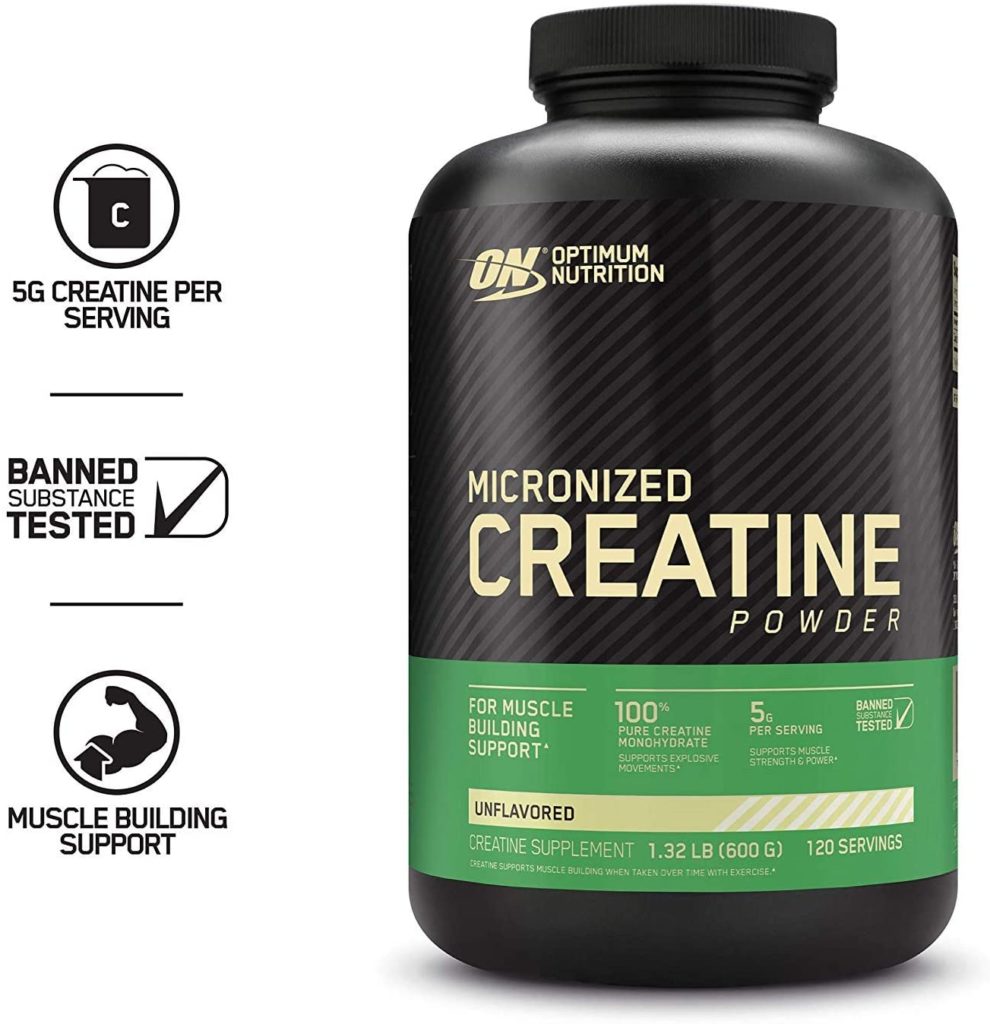 The supplement is available in a micronized form that effortlessly blends in with any liquid. In a single serving, this supplement is stacked with 5 grams of pure creatine monohydrate.
This supplement is powered by healthy nutrients that support the building, strength, and power of muscles if consumed daily with exercise. Also, it is tested for banned substances, making it a reliable and trustworthy supplement.
3. Dymatize Micronized Creatine
Dymatize Micronized Creatine boasts of 100% pure creatine monohydrate that boosts muscle power and strength to help perform rigorous workout sessions. A few of the training programs it helped in were anaerobic, aerobic, weight training, and other high-intensity workouts.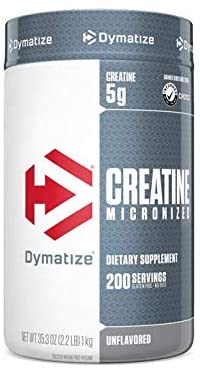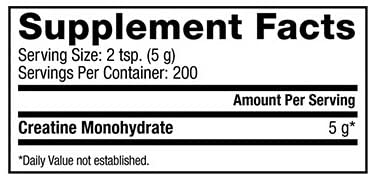 This supplement has no fillers or additives and also is free of gluten and dye. Available in two sizes (1kg & 300 g), the supplement boasts of 5 grams of micronized creatine monohydrate per serving.
Furthermore, Dymatize Micronized Creatine is a flavorless product that is recommended for daily consumption by professionals. To get the best of this, blend the powder with liquids like water or juice.
4. Muscle Feast Creapure Creatine Monohydrate
Highly-praised by athletes from all corners, Muscle Feast's Creapure Creatine Monohydrate Powder is a premium pre and post-workout nutrition powder. The supplement is made from Creapure, an essential source of creatine regularly tested for banned substances.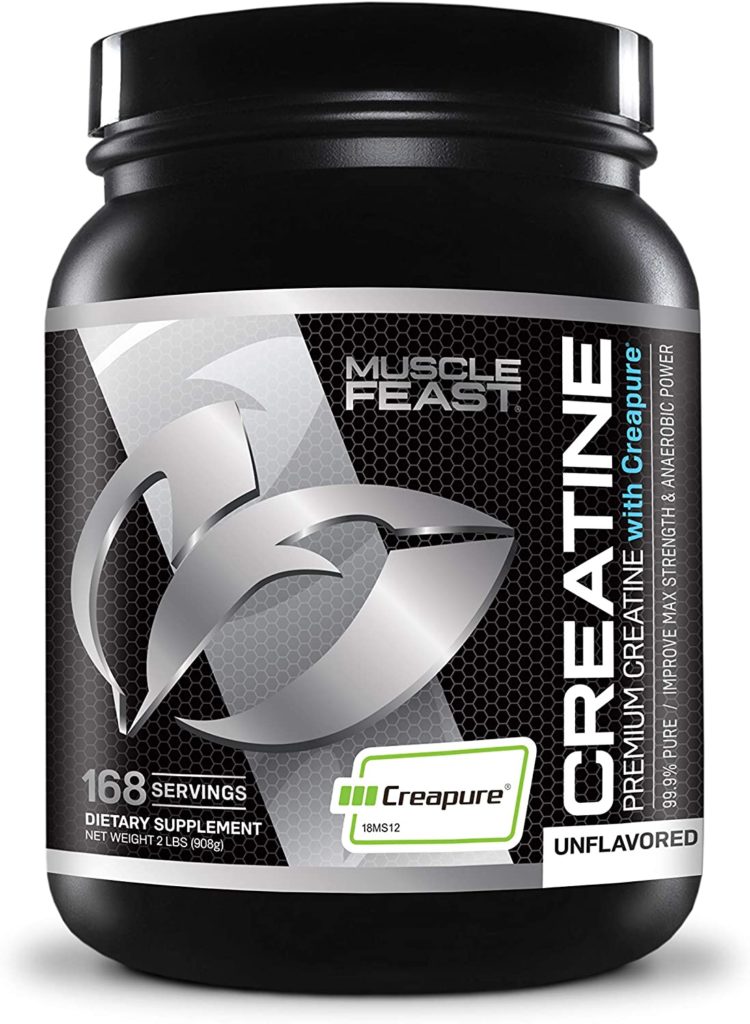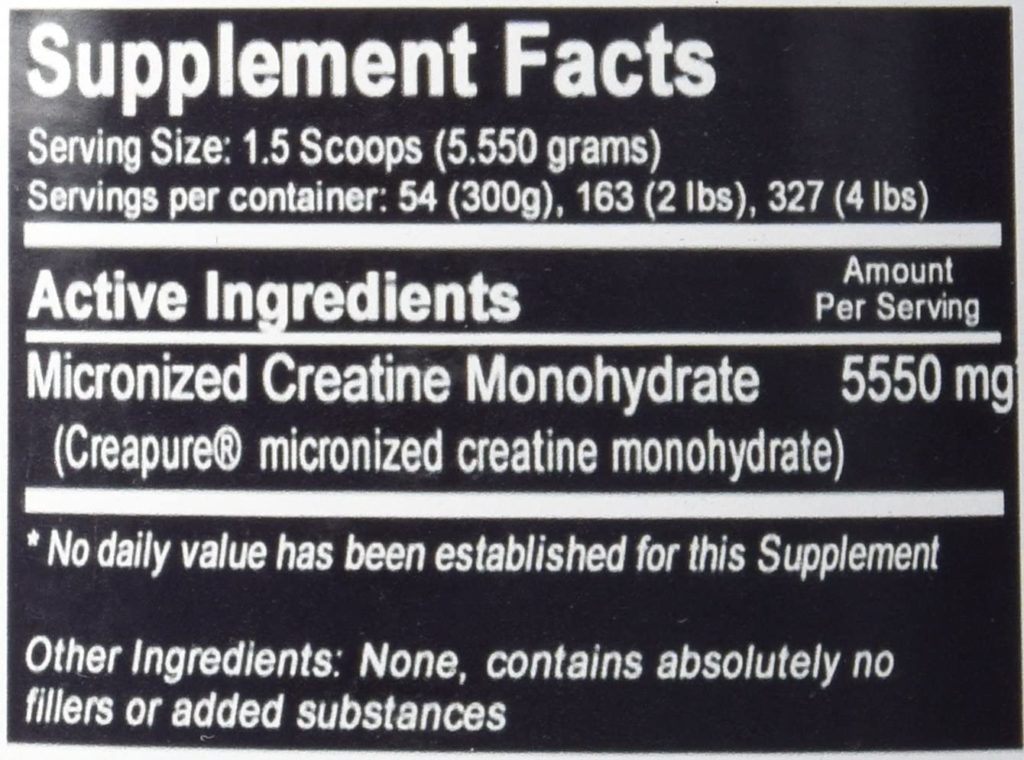 This supplement is ranked the highest for purity by supplement testing company, Labdoor. Unlike the products mentioned above on this list of best creatine supplements, this comes in flavors like fruit punch, grape, and blue bomb.
In every single scoop, you get a dose of 5.4 grams of creatine monohydrate. Moreover, this product is also termed as a great source of nutrition for vegans by the American Vegetarian Association.
Also Read: Best Multivitamins for Men over 40
5. Universal Nutrition Creatine
Universal Nutrition's Creatine Powder is produced from a German-based creatine formula that is patented and comes in flavors like Blue Raspberry and Fruit Punch. This supplement is available in 500g, 120g, 200g, and 1000g.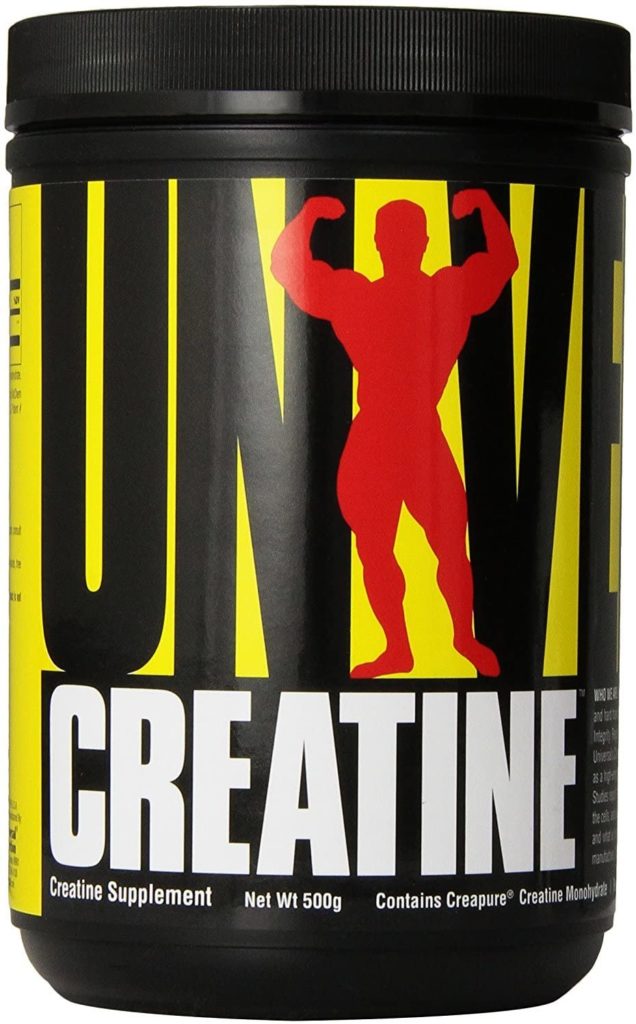 The supplement does not arrive in a micronized form, making it harder to dissolve in liquids like milk, smoothies or protein shakes. This supplement powder is proven in building lean mass by hydrating muscle cells.
The Universal Nutrition Creatine includes artificial and natural colors in the flavored variants, while also consisting of artificial sweeteners.
6. NAKED Pure Creatine Monohydrate Powder
The NAKED Creatine Powder is made of 100% pure micronized creatine monohydrate and is certified vegan. This supplement is a quality product that is free of animal products and no artificial sweeteners, flavors, or colors.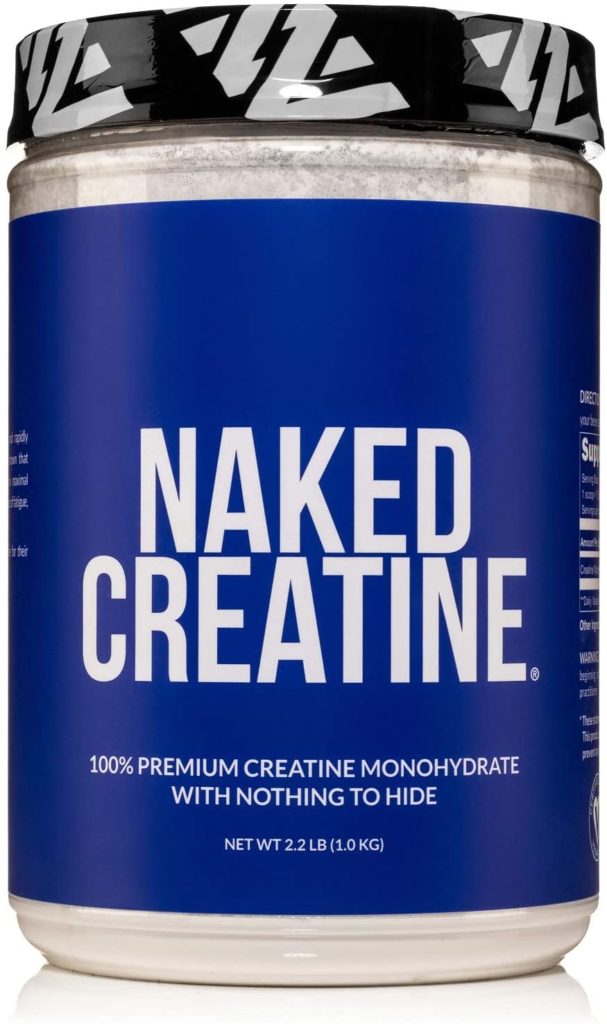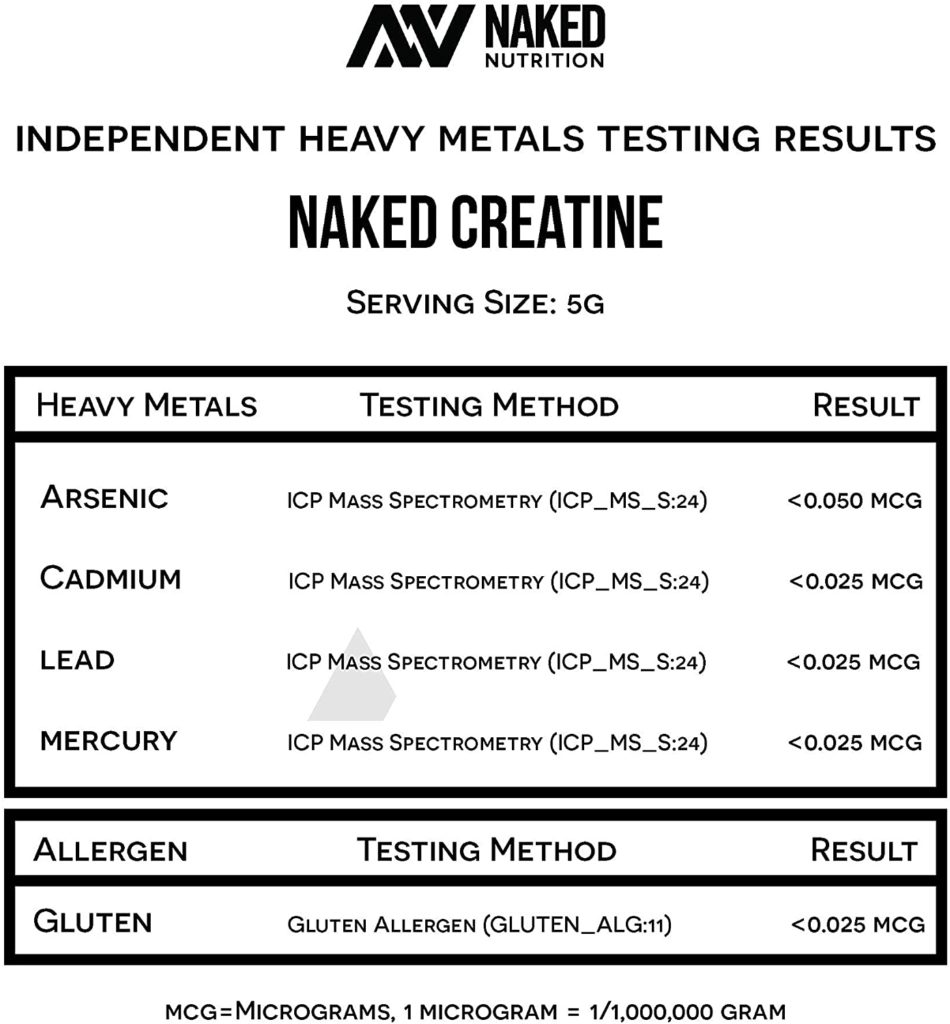 Rated as the highest grade creatine monohydrate supplement, NAKED Creatine quickly dissolves in water or juice. The supplement further allows for quick absorption that improves gains, strength, and training capacity.
Moreover, the product is free of soy, GMO, and gluten. Also, it comes without a flavor, allowing you to mix with any drink of your choice.
7. Thorne Research Creatine Powder
Thorne Creatine is a clinically-tested easy-to-mix drink that is NSF certified to support high-intensity workout sessions. Made of Creapure, a highly researched form of creatine, this supplement comes in a micronized form.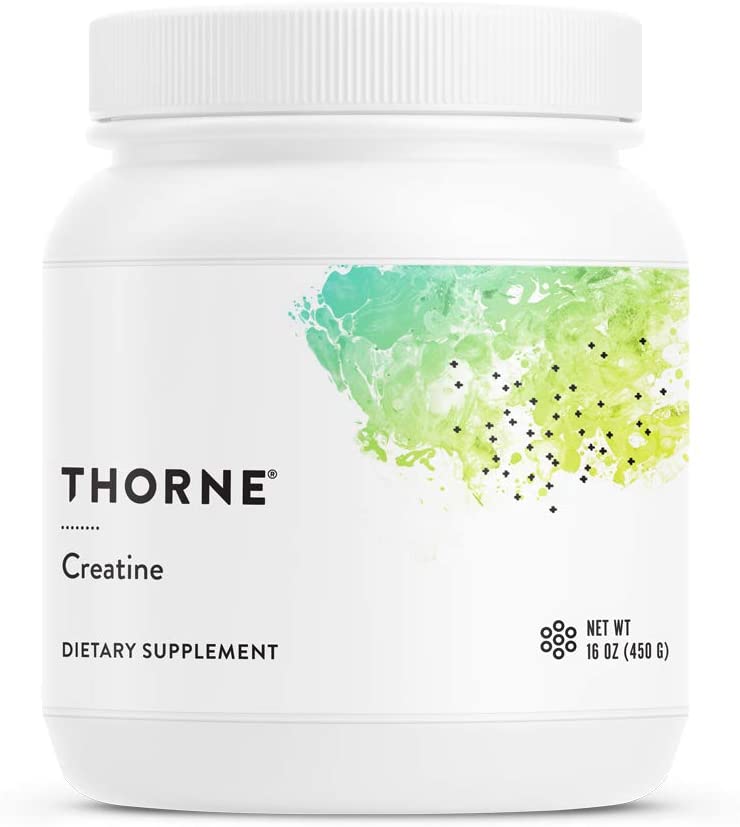 The supplement enhances lean body mass, muscle endurance, and power output without the presence of gluten, soy, dairy, fish, nuts, shellfish, and other allergens.

This supplement contains 5 grams of quality Creapure creatine in every scoop. The product adheres to Good Manufacturing Practice and is regularly examined for quality and safety.
Also Read: Top 10 Best Multivitamins for Men Over 50
---
CONCLUSION
A supplement like creatine is loaded with benefits. However, it would be best if you also considered that there are a few shortcomings to using this product. With the best creatine supplements discussed above, we hope that you settle for a product that does leave you pleased until the results.
Before you make a purchase, we advise you to read the ingredients label as some may contain fillers or preservatives and not creatine. BulkSupplements Creatine Monohydrate is the most effective of all the products listed above, while the Optimum Nutrition Micronized Creatine Monohydrate Powder has garnered positive reviews from across the globe.
If there's a product that has helped you with noticeable results, please mention it in the comments below and let others know.
FAQs
Who are the ideal users of creatine supplements?
Creatine supplements' popularity among users like bodybuilders and athletes is known to many. Since creatine acts as an endurance booster and helps build mass, it also comes with plenty of health benefits. The supplement strengthens muscle cells and assists in countering diseases. Vegetarians have also been among the beneficiaries, as it is not sourced from fresh meat.
Can creatine be consumed alongside whey protein?
Studies give a thumbs up! You can mix creatine with whey protein, as there are no shortcomings. However, please pay attention to the amount of glutamine involved, as plenty of it could attract trouble. 
Is creatine effective when taken occasionally?
If taken once a week, then you cannot derive anything from creatine. Your body has to obtain some consistency in order to achieve results. For occasions like — low-intensity endurance-type exercises, consuming once a week is fine. But if you are on high-intensity workouts, taking creatine regularly is recommended.