Boxing is a sport that involves hard-hitting and great athleticism. Months of training do help in achieving impeccable results — only if you have the right pieces of gear.
With the market swamped with a multitude of gloves, there are a few designed especially for heavy bag training. Saving your strolling in the market and hours of skimming on the internet, here's our guidepost on the best boxing gloves for heavy bag training.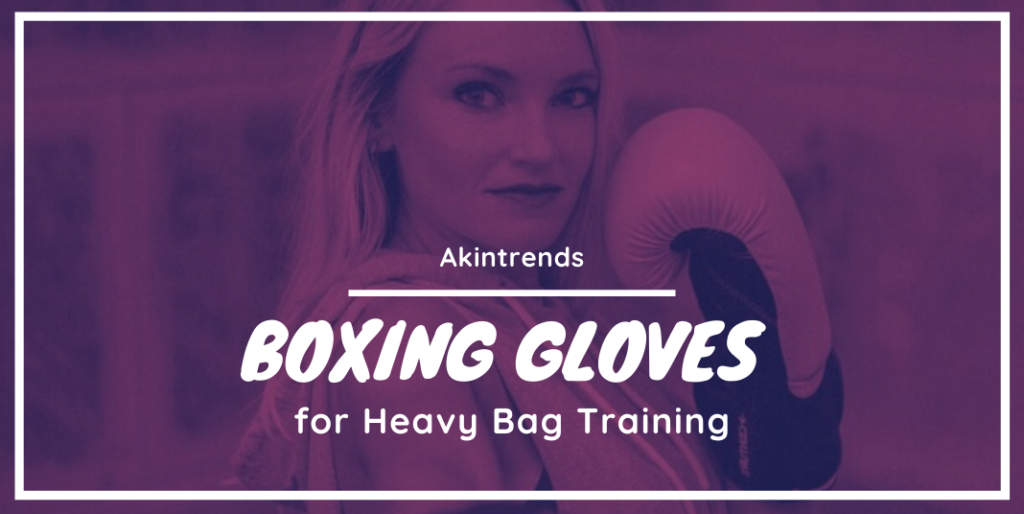 ---
Best Boxing Gloves for Heavy Bag Training
Purchasing from this list of the 20 best value for money gloves will save your hands from injuries. Choose one wisely.
1. Cleto Reyes Hook & Loop Training Gloves
The Cleto Reyes Hook & Loop Training Gloves are laden with comfort and supreme quality. These boxing gloves arrive in a variety of sizes and colors, which are made to suit all kinds of boxers. These gloves are made using goatskin leather, thus enhancing the durability of the product.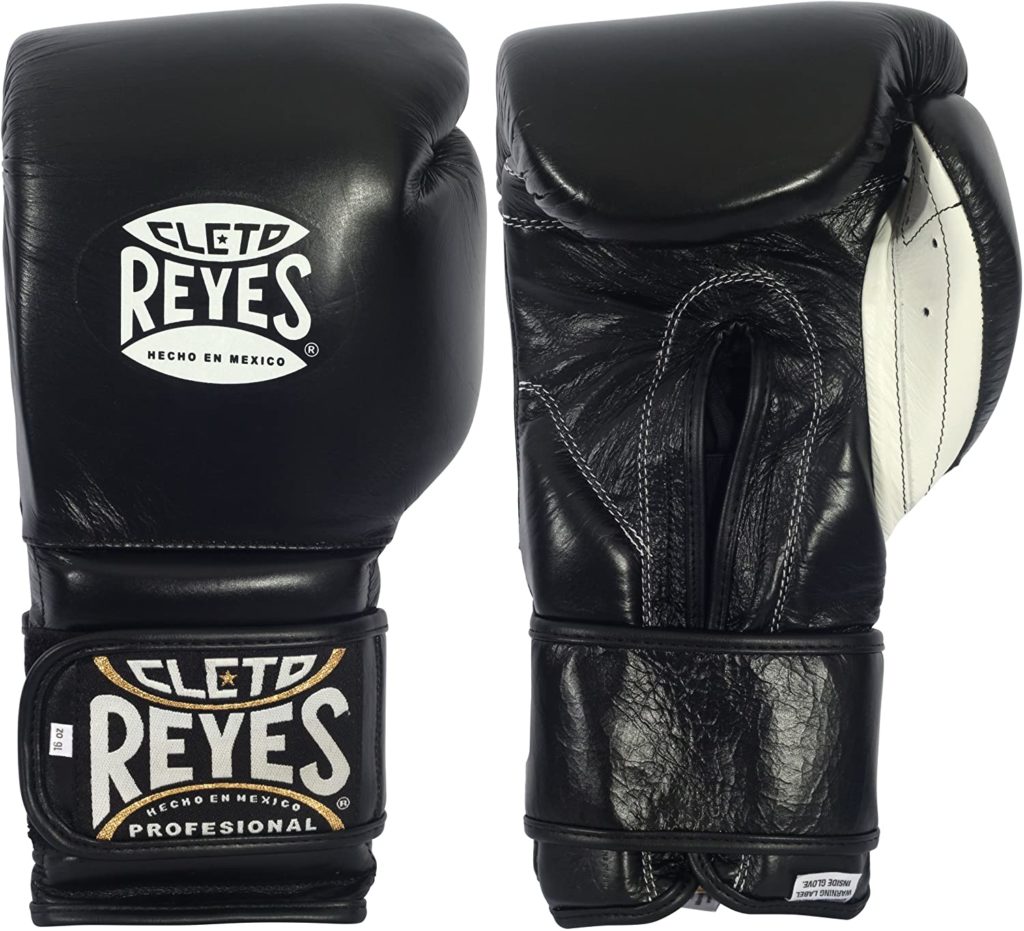 For smooth entry and exit, these gloves feature a full hook and loop closure. Furthermore, it also boasts of an attached thumb with foam padding to prevent injuries. These gloves also come with a water-repellent lining that keeps your hands dry and cozy.
2. Sanabul Essential Gel Boxing Gloves
The Sanabul Essential Gel Boxing Gloves has garnered praises by trained athletes from all corners of the globe. These gloves offer the highest level of comfort during high-intensity training sessions. These come in a myriad of colors and sizes to sit perfectly in the hands of different users.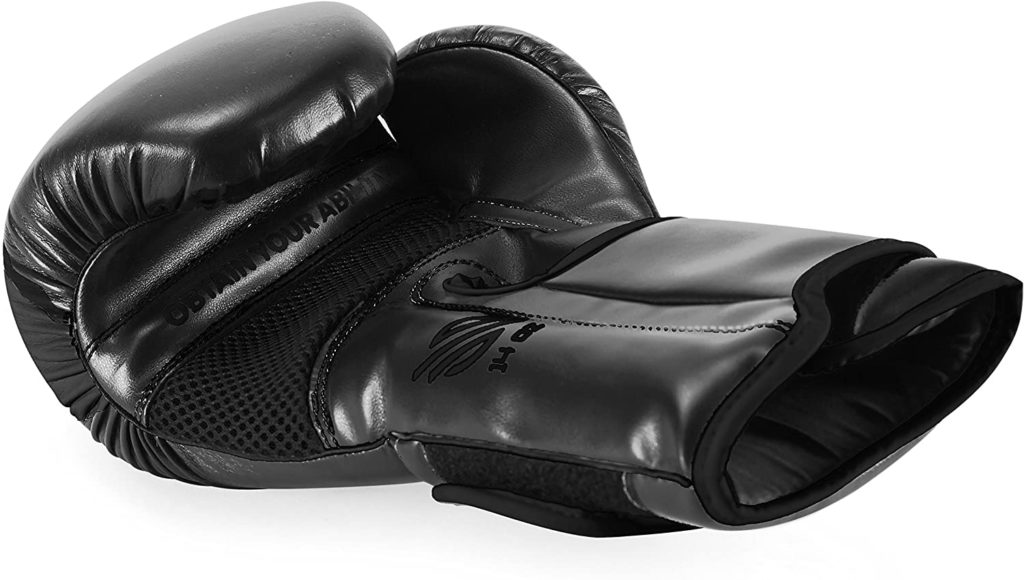 Moreover, these gloves are infused with gel that takes the hardest hit; but, doesn't put you in pain. These are supplied with a hook and loop closure system, meaning you can easily take your hand in and out of the gloves.
3. Hawk Sports HWK Boxing Gloves
The Hawk Sports HWK Boxing Gloves are inexpensive and laden with extra layers for superior safety and comfort. These boxing gloves feature thick shock foam padding on wrists to prevent them from any injuries. Besides being called the best gloves for heavy bag workouts, these all-round gloves work well during kickboxing, sparring, and mitt work.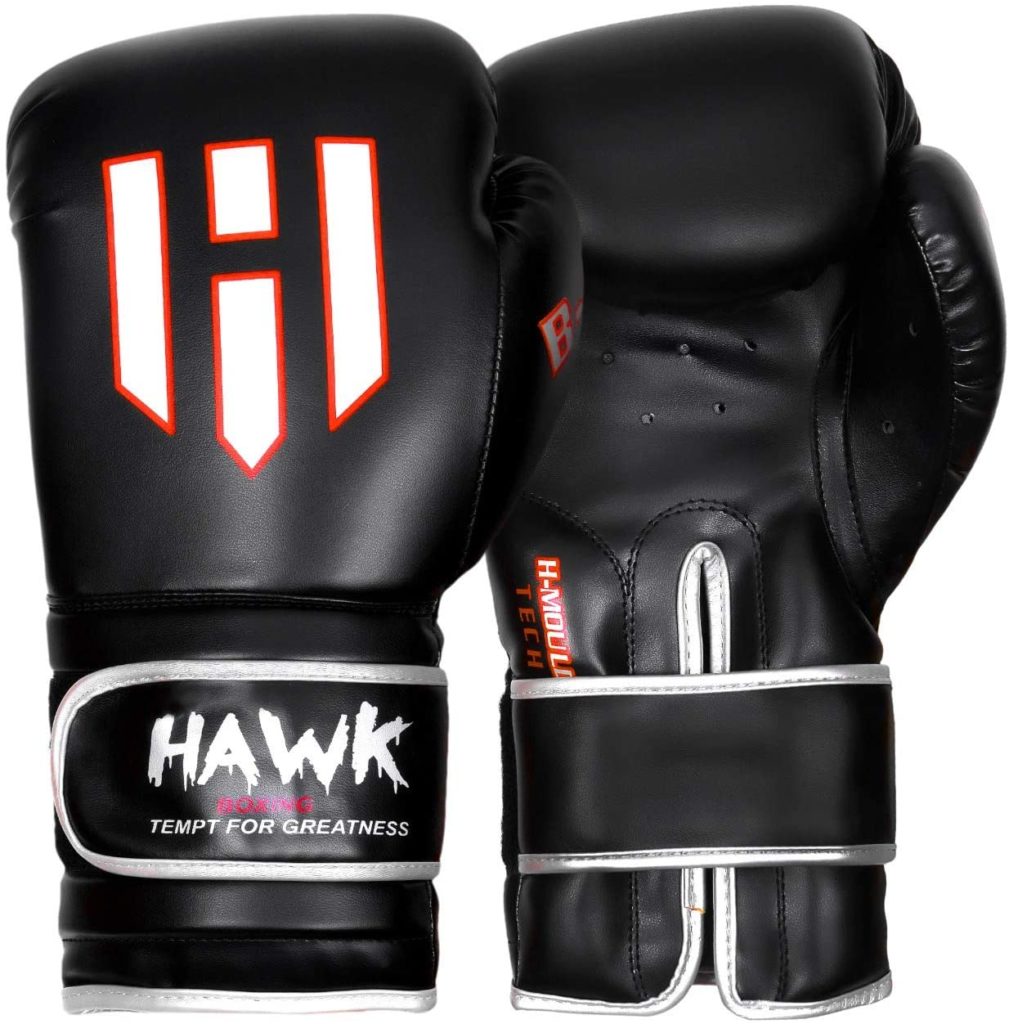 The HWK boxing gloves feature breathable pinholes on the palm, which alleviates bacteria and moisture from the hands. These gloves include the hook and lock strap that saves time in putting/removing them post every workout.
4. Everlast Pro Style Training Gloves
Everlast is a brand known for creating the finest sports equipment. Pro-Style Training Gloves are another embodiment of the brand's quality. These punching bag gloves are stacked with C4 foam technology, which improves your punching power.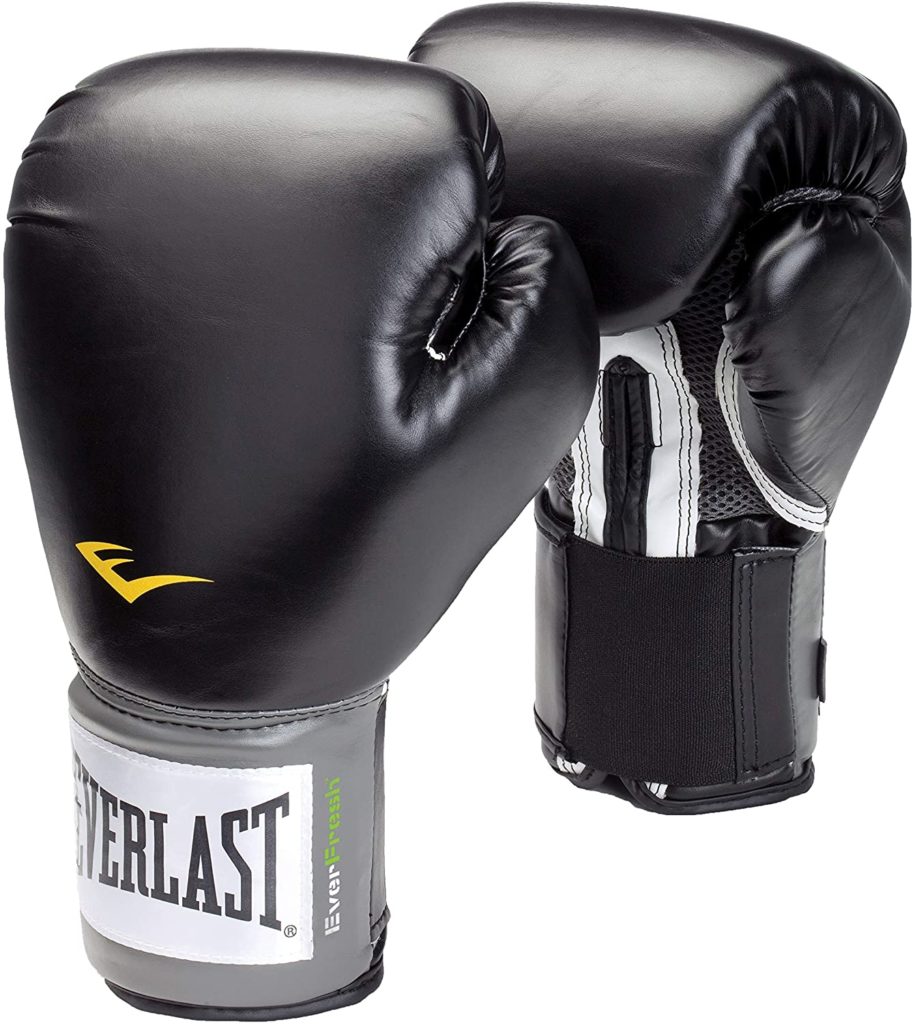 These boxing gloves feature padding on front and back sides, allowing you to throw punches with the right techniques. While it is also supplied with a thumb-lock system that provides extra support to the wrists. These gloves come in five different sizes: 8 oz, 12 oz, 14 oz, and 16 oz.
5. Twins Special Boxing Gloves
Laden with top quality features, the Twins Special Boxing Gloves are next on this list of the best heavy bag gloves for heavy box training. Infused with genuine leather, these gloves stand the test of time. These boxing gloves offer exceptional support to your wrists and hands during sparring and training.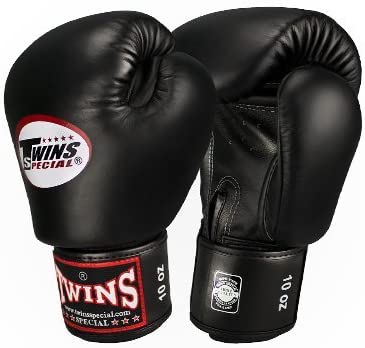 Twins boxing gloves feature an attached thumb to avoid injuries. These gloves are available in three different colors, namely Black, Pink, and Red. Also, these come with some of the perfect sizing options.
Also Read: 15 Lifting Straps for Heavy lifts & Weight Lifting in 2020
6. Venum Elite Boxing Gloves
A popular name in the MMA circuit — Venum's Elite Boxing Gloves comprises reinforced padding on the palms for maximum impact absorption. These boxing gloves include an attached thumb that provides high-level protection.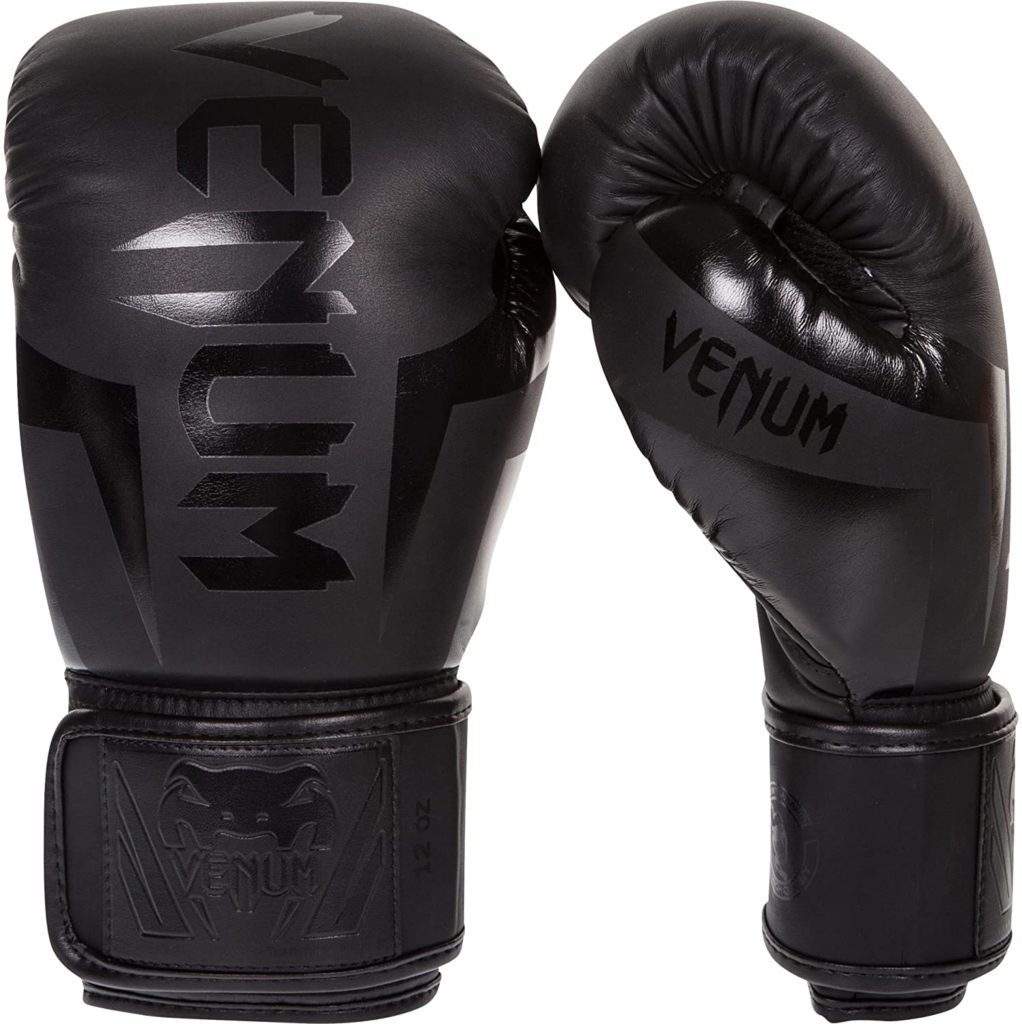 Venum Elite is available in a multitude of color combinations and sizes. Made of skin tex leather and tripled density foam, these gloves last longer than a few of the top-end models available in the market. These also come with a mesh that controls sweat and gives you better control over your gloves.
7. Title Gel World Bag Gloves
Title's Gel World Box Gloves is another famous name in the boxing arena. It comes with leather on the outside and a separate compartment to keep your hand cool and dry. Moreover, these feature the exclusive Gel Enforced Lining that vouches for high-level protection and power.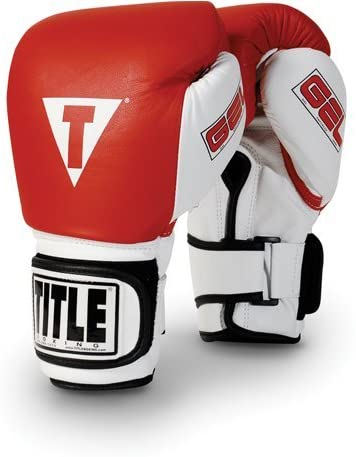 Also, Title's World bag gloves arrive with a multi-layered foam padding for smooth performance during heavy bag training sessions. These gloves are supplied with a D-ring and hook and loop closure system for comfort fitting.
8. Fairtex Muay Thai Style Training Gloves
The Fairtex Muay Thai Style Training Gloves boasts of vintage aesthetics and arrives in a range of visually-appealing colors. These made in Thailand boxing gloves are engineered to perform well during demanding exercises.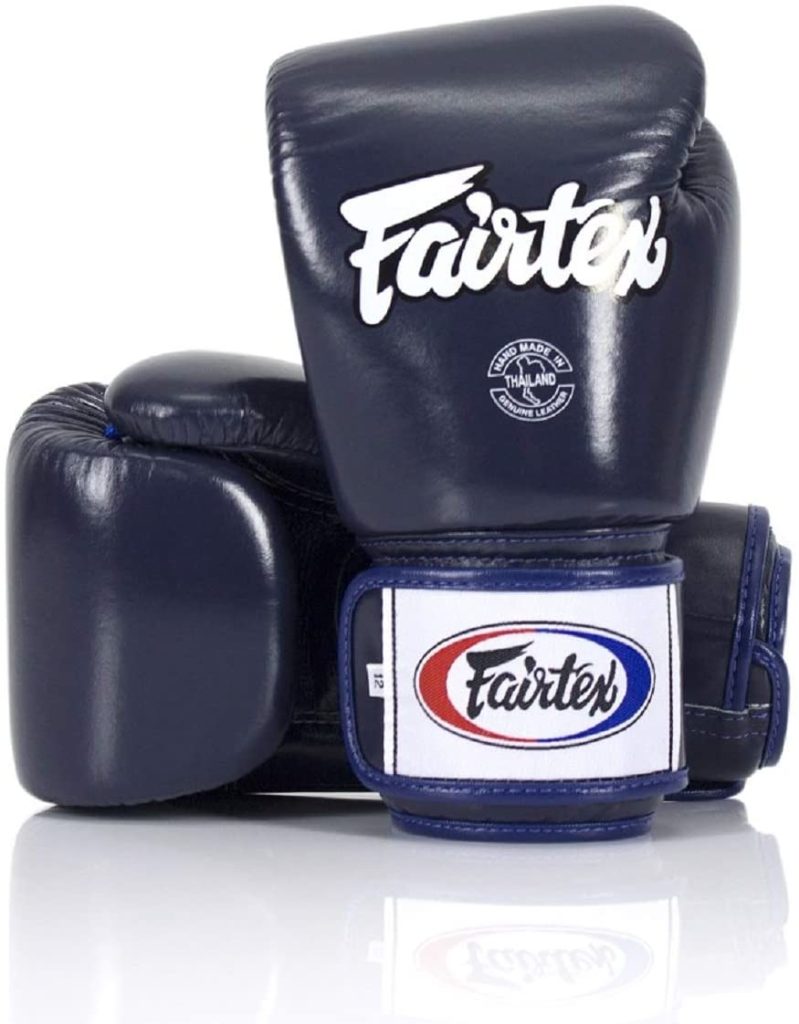 These gloves are supplied with an avant-garde foam system, meaning you get the highest quality of hand and knuckle protection. Also, the velcro straps offer some astounding wrist support. To support users of all sizes, these are available in numerous sizes, ranging from 8 – 16 oz.
9. Top King Muay Thai Boxing Gloves
Top King's Muay Thai Boxing Gloves are the mightiest MMA toys out there on the market. Supplied with a mesh panel around the fists, these boxing gloves offer coolness right from the time of donning these. These include super-safe velcro wrist closures for a secure and safe fit.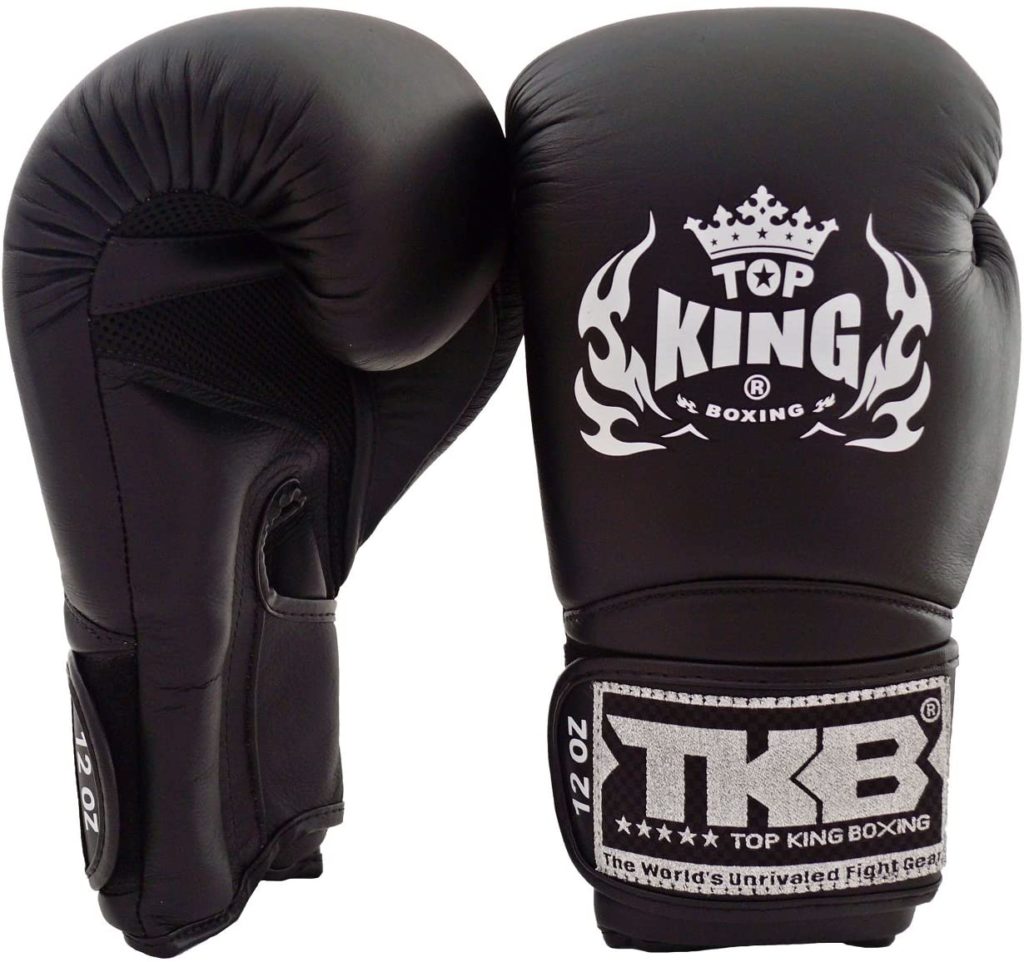 These boxing gloves come in a variety of different colors and sizes, starting 10 oz, 12 oz, 14 oz, and 16 oz. Having garnered immense popularity as the best heavy bag training gloves, we found these to be quite great for all-round use as well.
10. Trideer Pro Grade Boxing Gloves
Highly-praised for their build quality, the Trideer Pro Grade is the feature-rich boxing gloves that ooze some killer looks. These are the professional-themed gloves, which boast of faux leather construction to enhance performance during heavy bag training.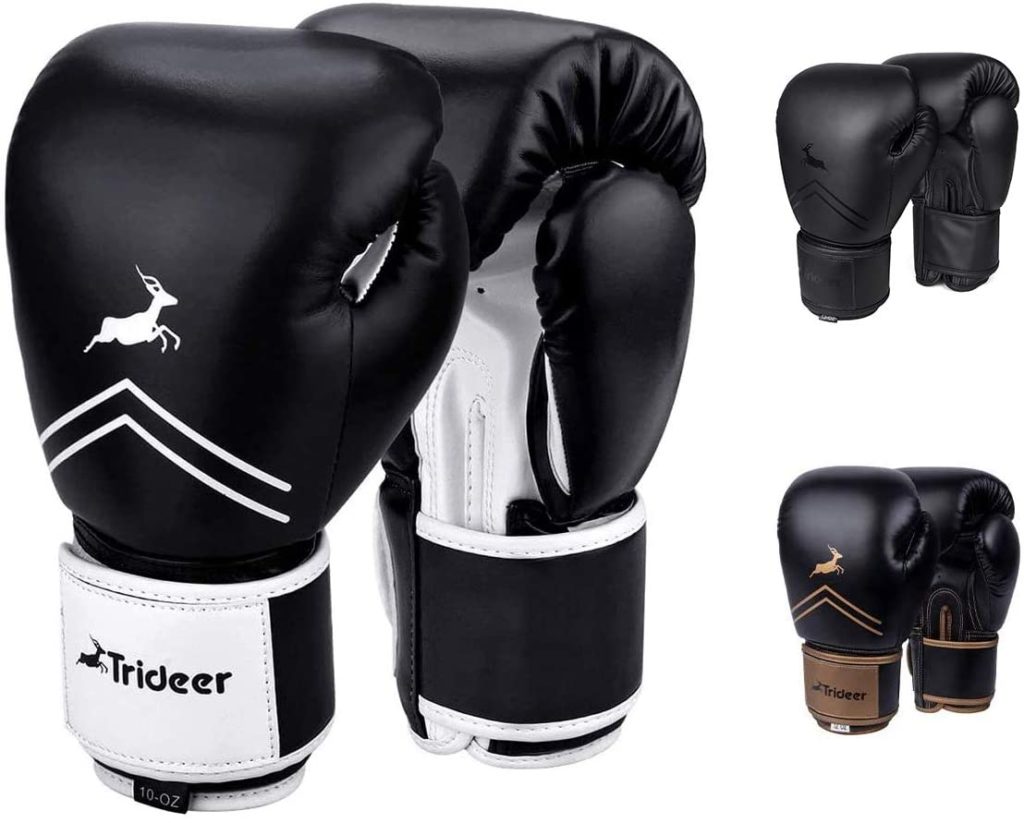 These boxing gloves come with a breathable mesh to keep your hands dry. Furthermore, these gloves feature pre-curved anatomic hand design, meaning you get the most accurate closure for your fists. The Trideer Pro Grade comes in six different color comparisons: Black, Black & Golden, Midnight & Blue, Red, Turkis, and all Black.
Also Read: 10 Best All in one Home Gyms Reviews in 2020
11. Ringside Apex Training Gloves
The Ringside Apex are those beast training gloves that take the beating for you while heavy training sessions. These gloves feature tapered wrap-around closure for non-slip snug wrist support. Besides, there's the hook and loop closure that allows easy take on and off.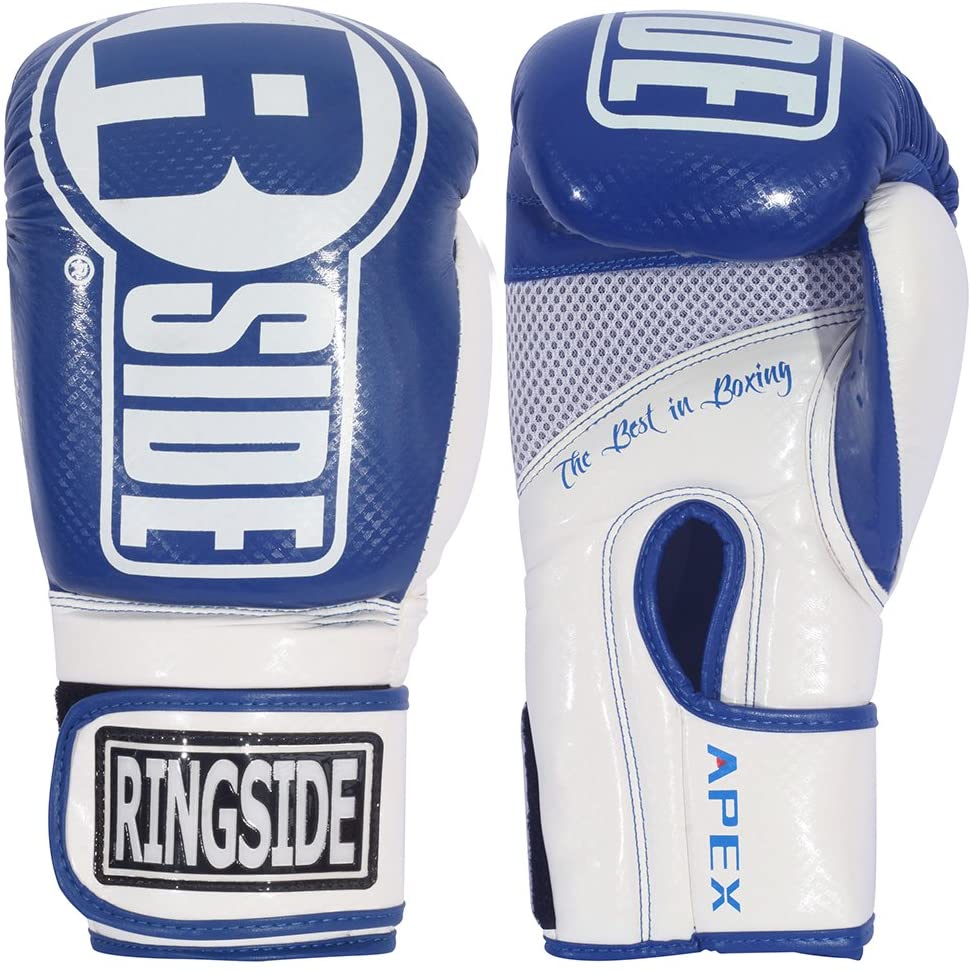 These boxing gloves come with injected molded foam technology that is far superior to traditional foam-padded gloves. For ventilation in palms and thumbs, these heavy bag training gloves make use of the Stay-Dri tech. These gloves are available in twelve different color combinations and multiple sizing options.
12. Contender Fight Sports Classic Training Bag Gloves
The Classic Training Bag Gloves from Contender Fight Sports is a gear that leaves many professional boxers awe-struck. These budget-friendly gloves come with a hook and loop closure for stiff fit, while there is an attached thumb to prevent injuries.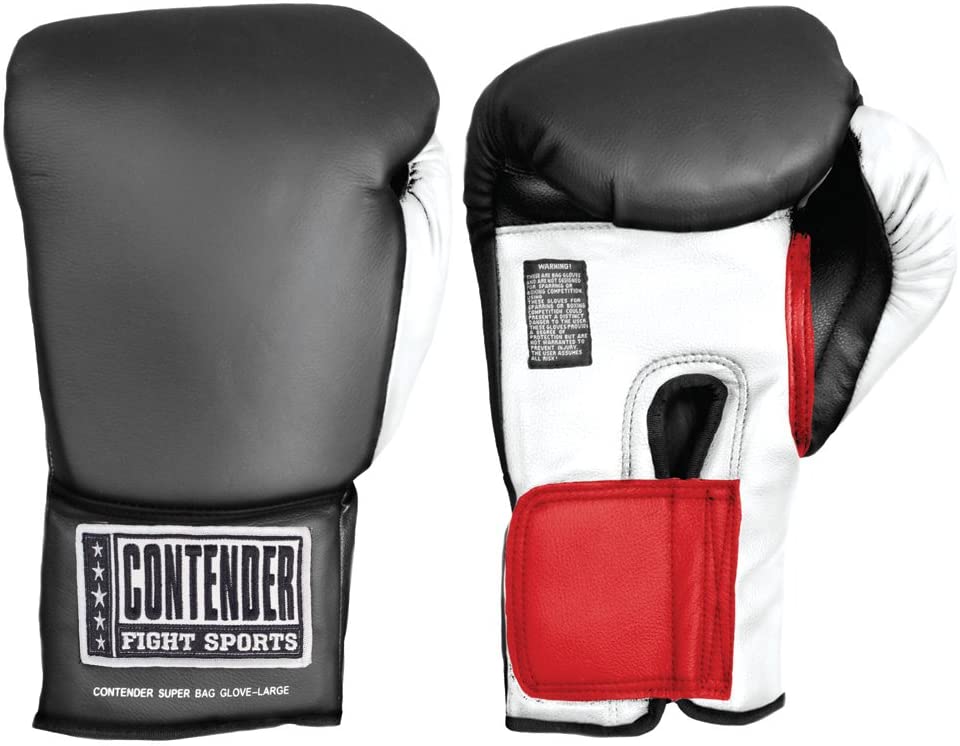 These gloves feature tricot lining, which provides ventilation to keep hands dry. Also, these have dense closed cell foam padding on the outside to give superior shock absorption. If you're on a tight budget, these are highly recommended.
13. Venum Challenger 2.0 Boxing Gloves
The Venum Challenger 2.0 Boxing Gloves are every boxers' personal favorite gear during their rigorous workout routines. These boxing gloves are filled with breathable mesh to keep bacteria and odors out within reach of them.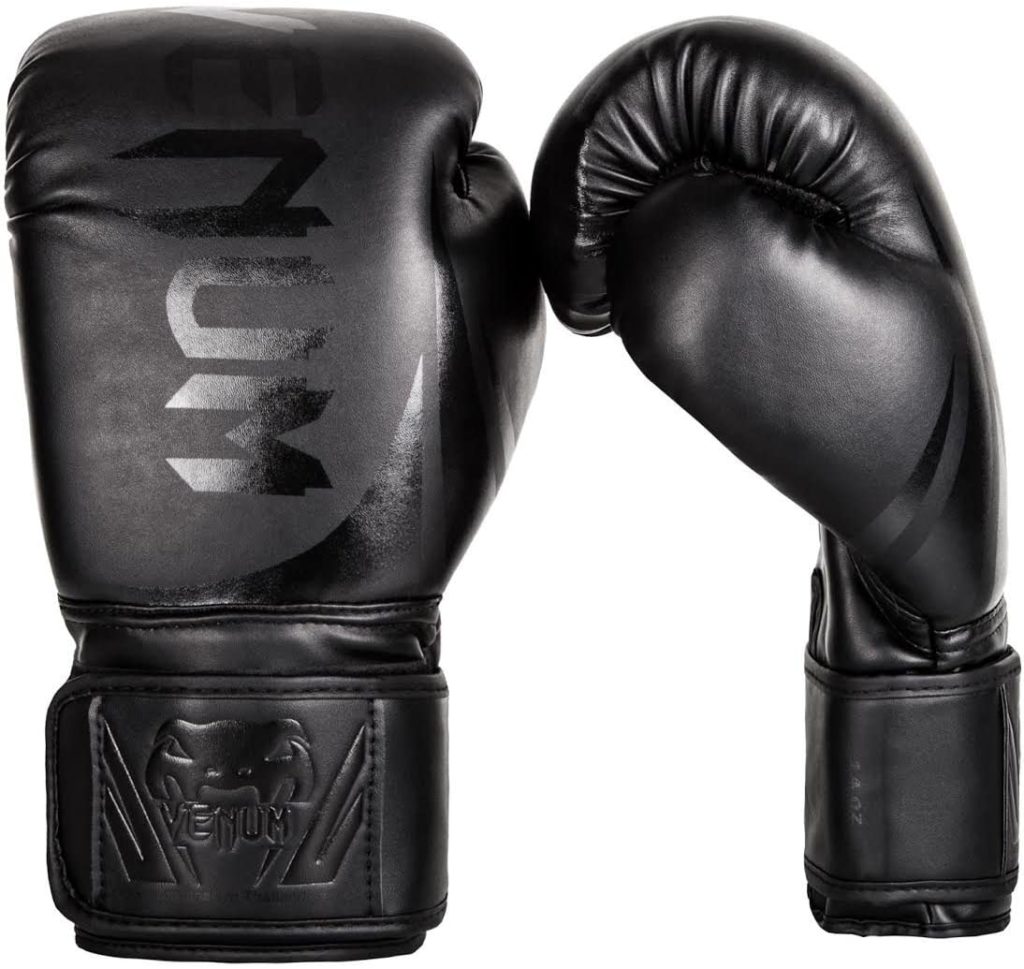 The Challenger 2.0 comes in twelve unique color combinations and 8, 10, 12, 14 and 16-ounce weight sizes. What's more, these also boast of the attached thumb to protect from injuries. While these also have the velcro enclosure for a super snug fit.
14. Ring to Cage Training Boxing Gloves
These training gloves from Ring to Cage come in Japanese-styled designs that entice top boxers and MMA fighters. These boxing gloves are available in more than twenty color combinations and four different sizes (12 oz, 14 oz, 16 oz, and 18 oz).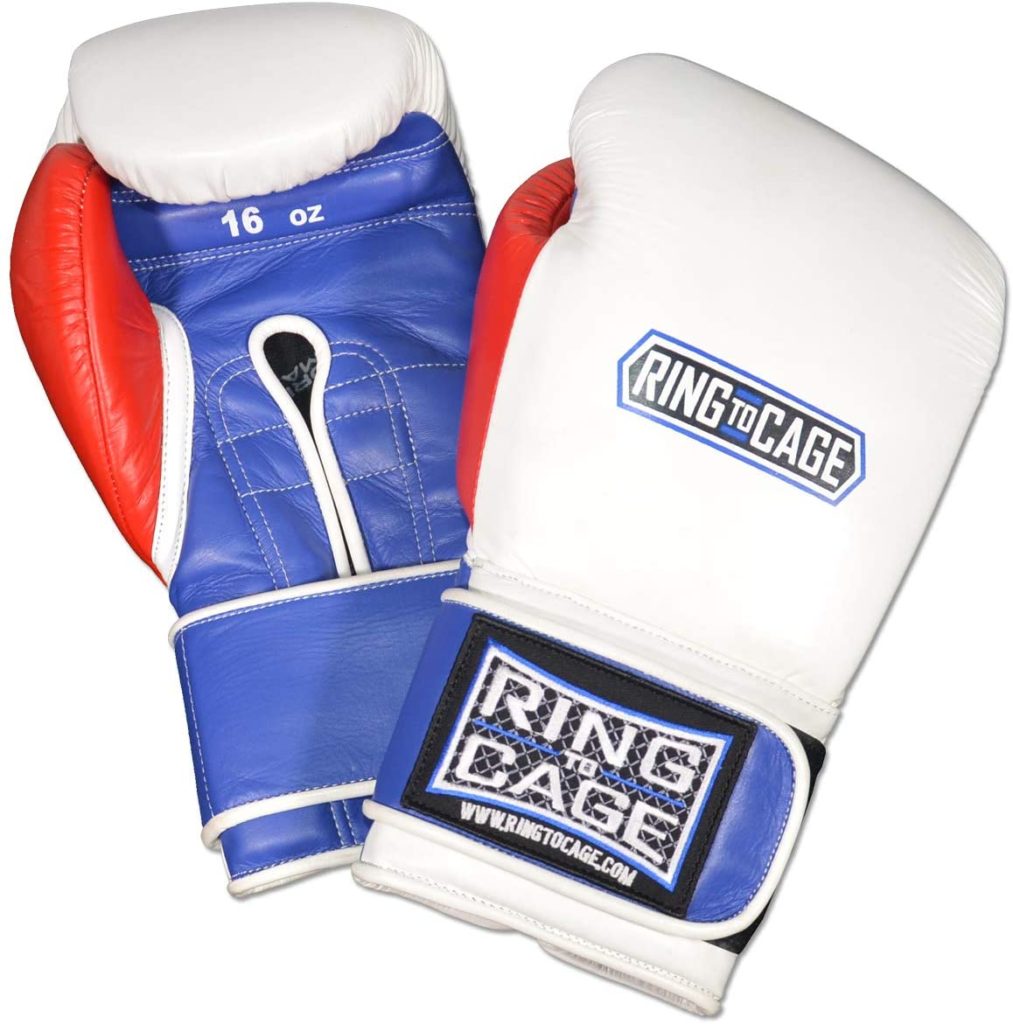 Made from top-quality cowhide leather, these gloves sport the brand's logo on the outer fist and wrist wrap. Ring to Cage boxing gloves come in lace-up and hook and loop variants. If you're a fan of old-school themed gears, then these gloves are a must-have.
15. Winning Training Boxing Gloves
The Winning Training Boxing Gloves have the best-in-class quality, giving you the edge over your competitors. These gloves are available in velcro or lace-up models and are handcrafted in Japan. They are made of high-quality leather that does not wear off quicker than other models.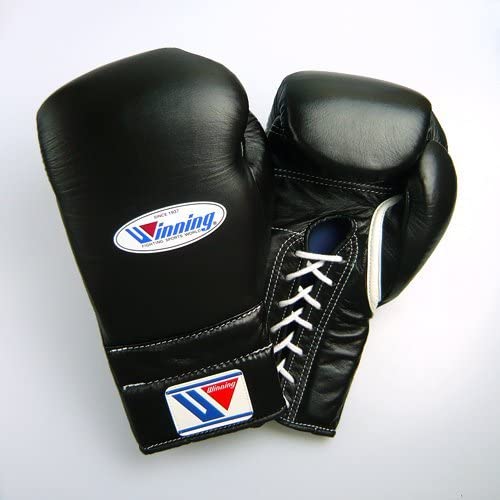 These gloves are up for grabs in plenty of different exciting styles; however, they are available in just a single size: 16-ounce. These boxing gloves come with the anti-thumbing design, saving your thumb from injury.
Also Read: Top 20 Best Power Towers with Pull-up & Dip Station of 2020
16. Hayabusa T3 Original Boxing Gloves
Hayabusa T3 is your ideal heavy bag training gloves that are designed for long, painless workout experience. These are supplied with a four-layer foam structure, which doesn't let the gloves wear off quickly. The dual-X closure tech offers you with lace-like fitting.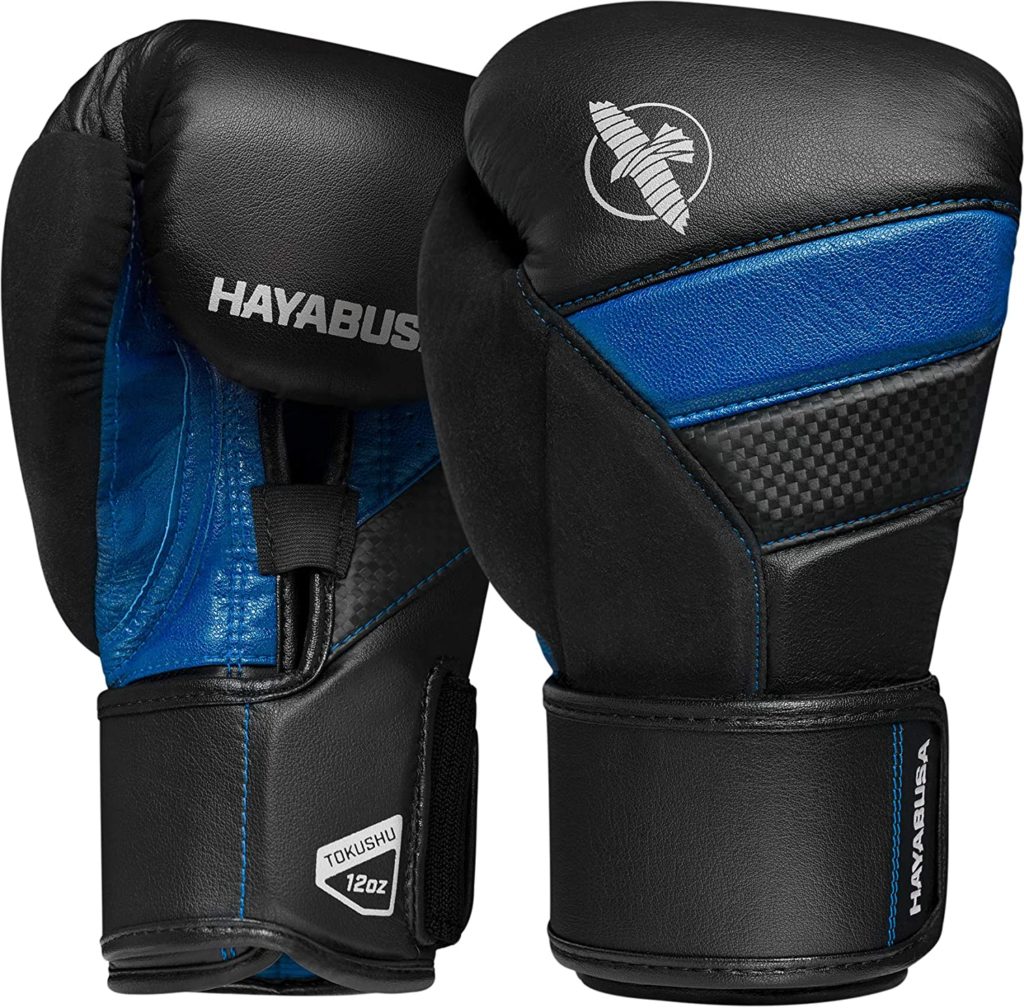 They are composed of high-quality leather, making these crack, abrasion and tear resistance. These gloves come in four color combinations and two different size options: 10 oz and 12 oz. For a secure and comfortable fit, T3 boasts of high-grade lining and wipe-away thumb.
17. Title Dynamic Strike Heavy Bag Gloves
The Dynamic Strike gloves from Title is built keeping in mind the vigours training sessions of a professional boxer. They are infused with dynamic foam that offers a comfortable yet safe training session each time you wear these.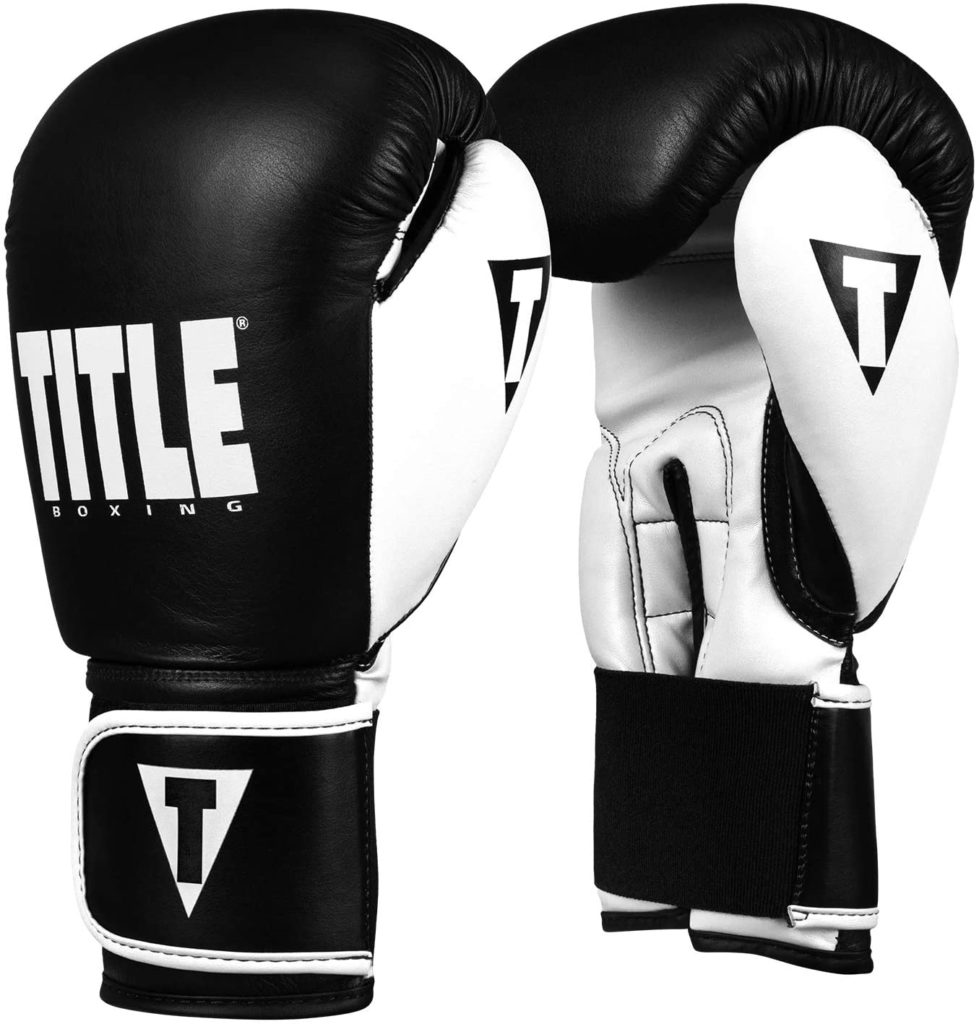 These boxing gloves feature full leather wrap around the wrist strap, which provides you grip every time you throw punches. Furthermore, these also have attached thumbs to save you from cuts and bruises.
18. ZTTY Boxing Gloves
The ZTTY Boxing Gloves are worth every penny you spend. These gloves are embossed with leather and breathable components to eliminate bacteria and moisture on your hands and wrists. These gloves are supplied with extra long wrist straps, which help you to put on and take off gloves easily.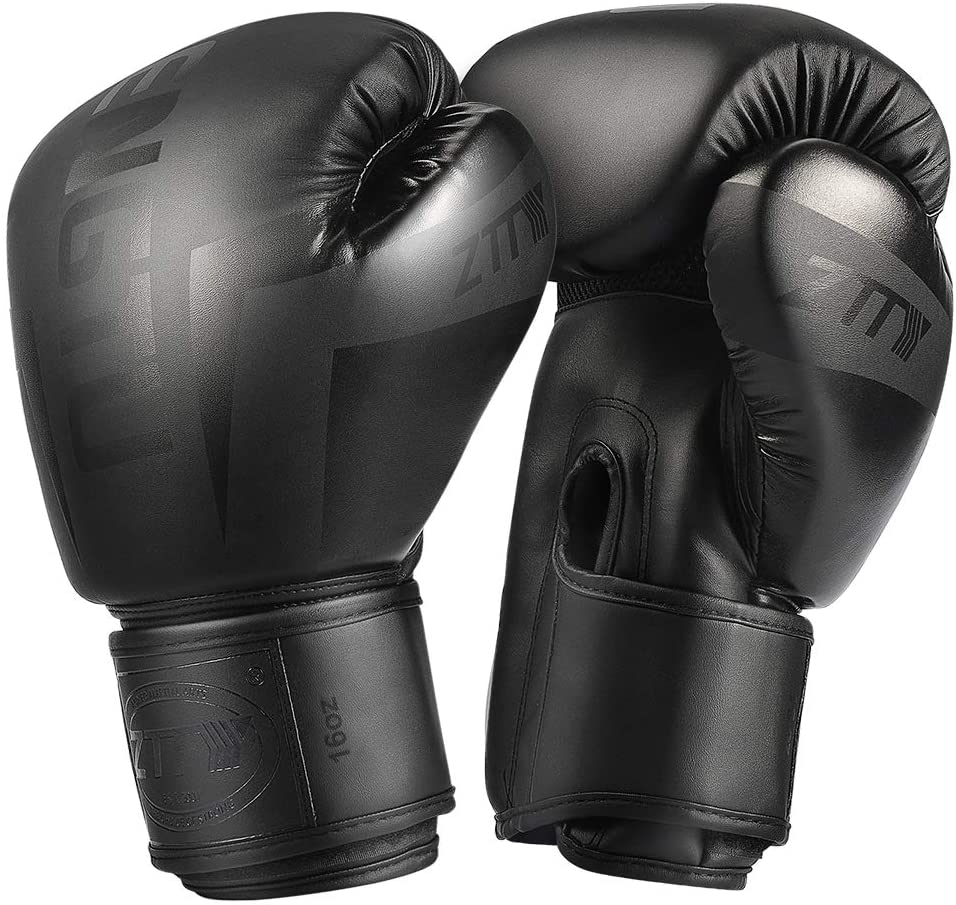 They come in seven different color combinations and in multiple sizes to accommodate small and large hands. These also come with curved-designed thumb protection, helping you with optimal striking.
19. Liberlupus Gloves
The Liberlupus Boxing Gloves are the widely-recommended pair of gloves with professional aesthetics and upgraded protection. They come with a natural curve and grip bar that sits perfectly to your hand. Also, these come with hook and loop closure for more stability and protection during heavy bag training sessions.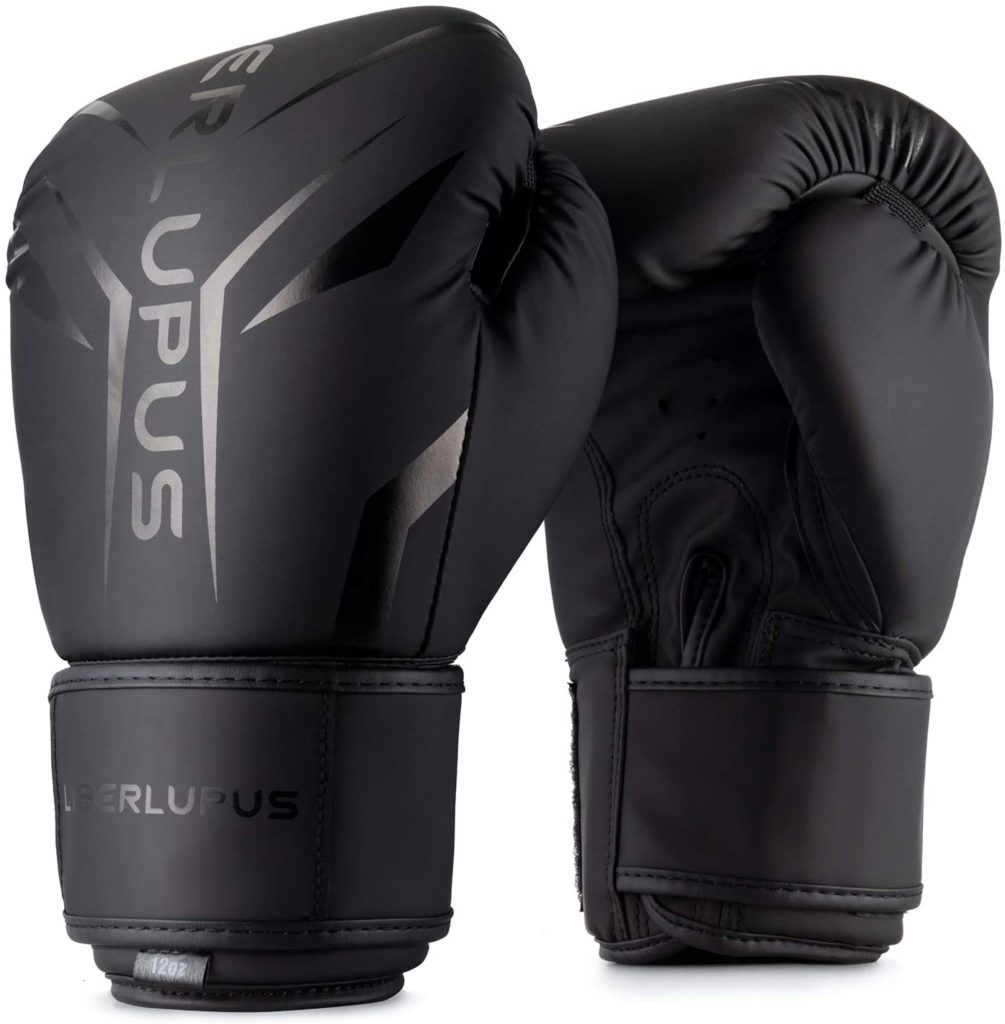 They are infused with top-notch faux leather, which makes the cleaning process more comfortable. These are feature breathable mesh that keeps your hand cool and annihilates bacteria and body odor.
20. Jayefo Glorious Gloves
The Jayefo Glorious Boxing Gloves are the less-popular, best boxing bag gloves available on the market. These gloves feature multiple layers coupled with gel injection, which eliminates the risks of injuries.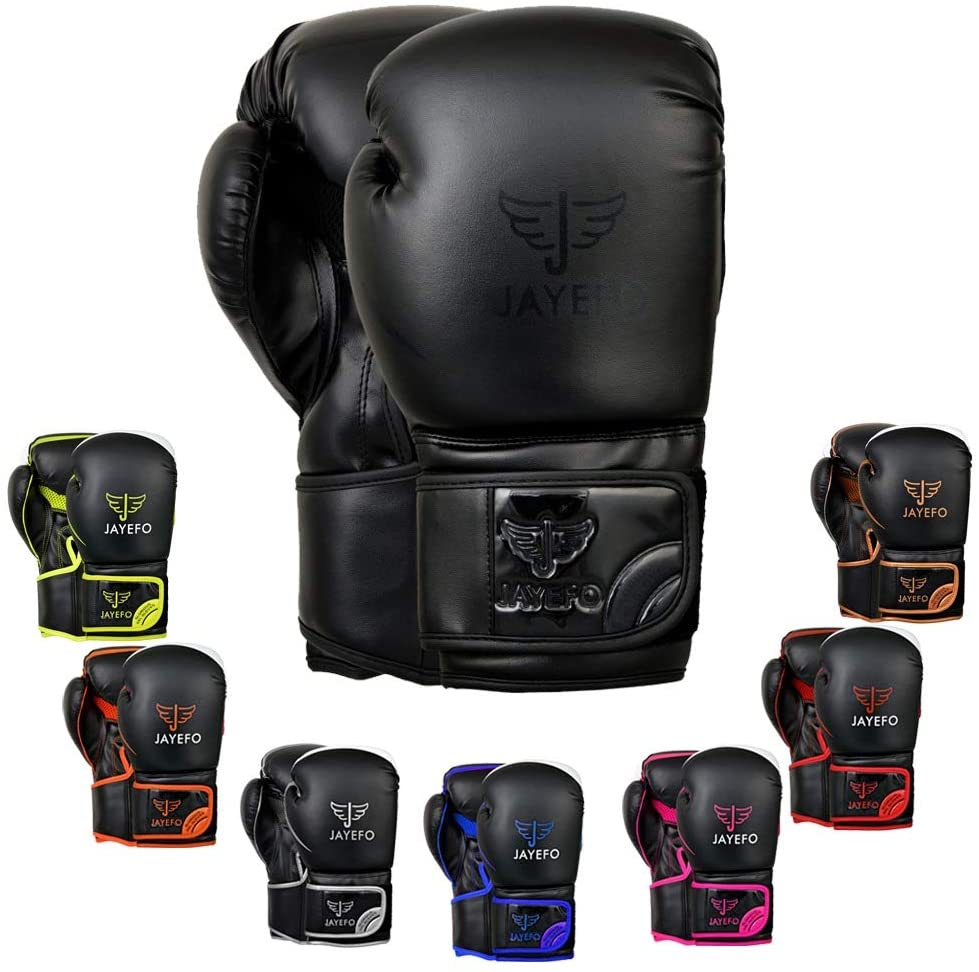 Incorporating the use of hand molding, these gloves boost grip and fist mold. Additionally, they have the thumb lock feature to prevent the gloves from sliding beyond your knuckles. These boxing gloves also come with cool mesh palm that helps in reducing body odors and bacteria significantly.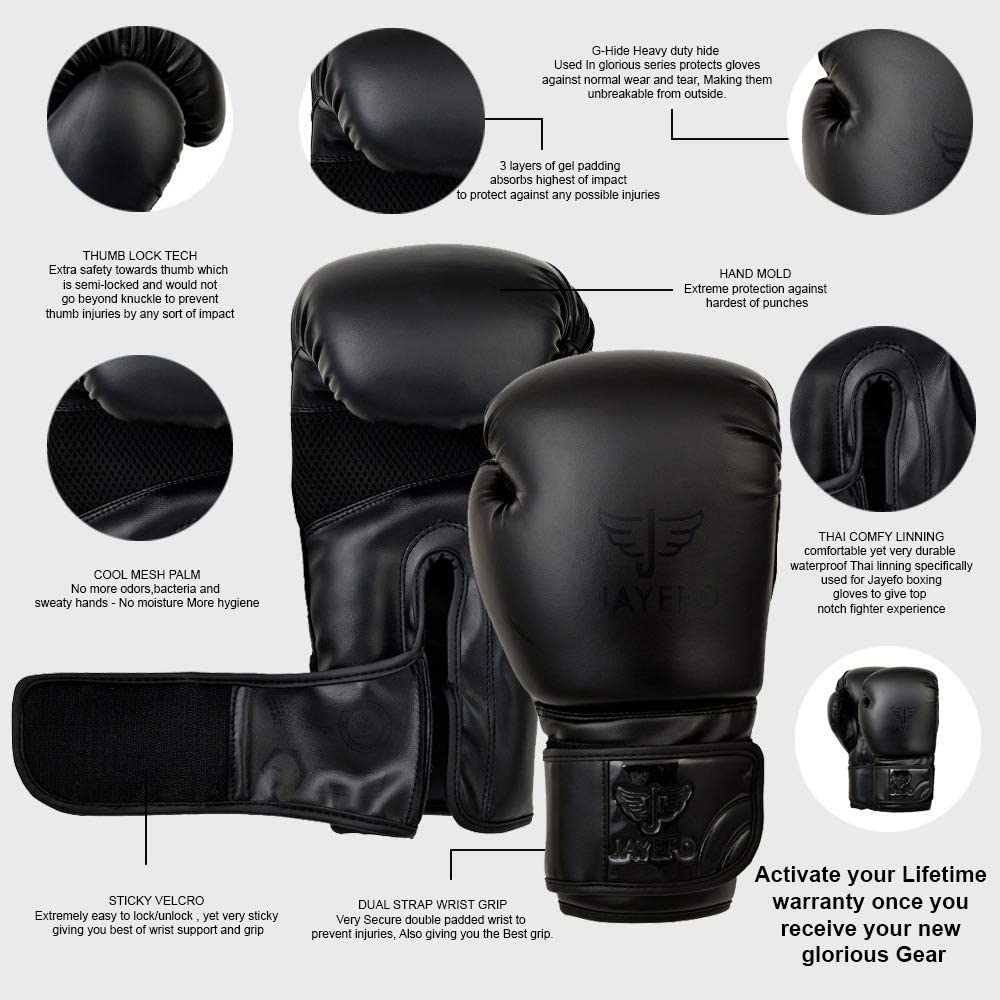 Also read: Best Recumbent Exercise Bikes of 2020: A Comprehensive Buying Guide
---
CONCLUSION
That was the most comprehensive list we could come up with. The market is flooded with quality gears; but, only a few find a place here. Have a list of your favorite boxing gloves? Please share it in the comments section and let our readers know.
---
FAQs
How to keep boxing gloves from smelling bad?
Wearing gloves has its fair share of highs and lows. One of the major disappointments is — they stink a lot after having them on for long periods of workout. We recommend you to wipe your gloves post every session with a cleaner. Next, you allow them to dry before donning them again.
What is the recommended weight for heavy bag training?
Generally, the weight of your boxing gloves depends entirely on your goals. If you have the idea of training faster 16-ounce boxing gloves are suggested. Meanwhile, lighter gloves are equally good too; however, they must come with padding and quality stuffing.
How long do boxing gloves last?
For beginners in this field, boxing gloves may last for about a year. Whereas, the professional boxers can hardly make their gloves last longer than six months. A point to consider here is — the materials used in the making.