Going to the gym? You've got everything in your backpack — the shaker bottle, the supplement, etc. However, there is something that deserves your attention — lifting straps.
Lifting straps are imperative for everyday gym-goers. They make weightlifting much more comfortable than holding bars with just bare hands. With many products available, choosing one becomes a challenging task. Scroll down to find the best lifting straps of 2020.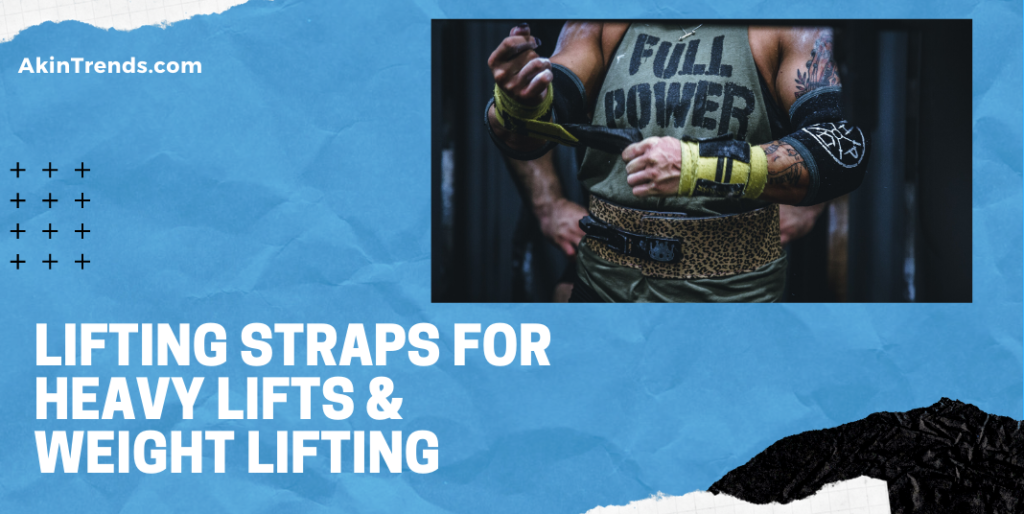 ---
Best Lifting Straps
Useful in a number of workouts, the following is a list of the best lifting straps that provide important support and relief during heavy lifting.
1. Harbinger Padded Cotton Lifting Straps
The Harbinger Padded Cotton Lifting Straps are the finest we've tested when powerlifting and strength training. These arrive with NeoTek cushion, which offers a more secure hold and grip during deadlifts, rows, and snatches.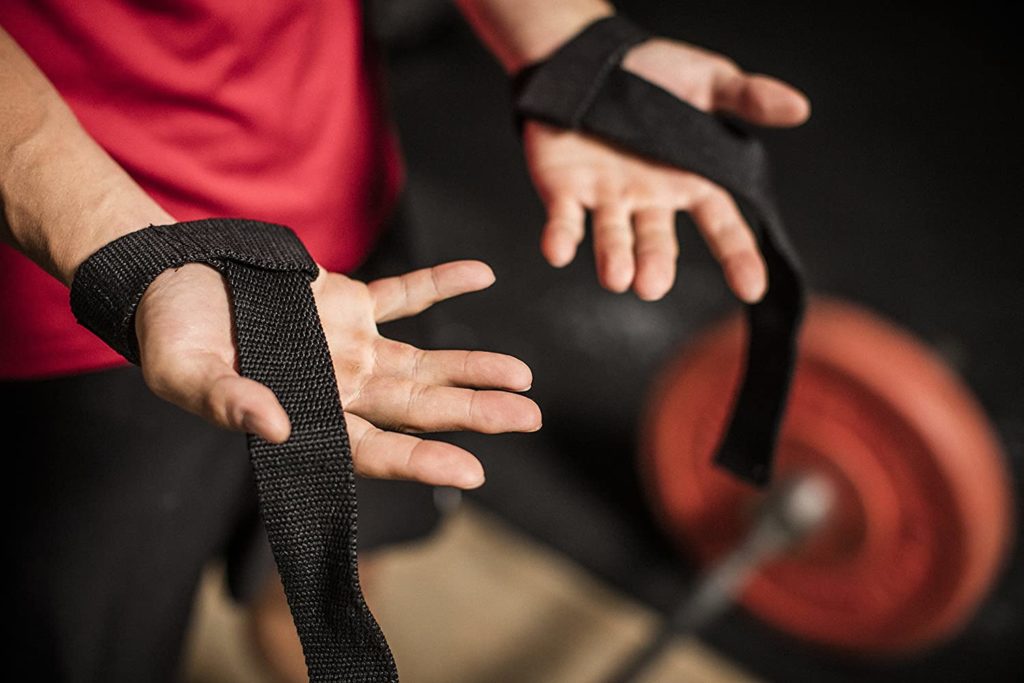 Measuring 21.5 inches in length and1.5 inches wide, these make for a comfortable wrap around the bar. The heavy-duty stitching improves durability, while the merrowed end table avoids the chances of fraying. These lifting straps come in six different colors: Black, Pink, Camo, Flag, Merlot, and Skulls.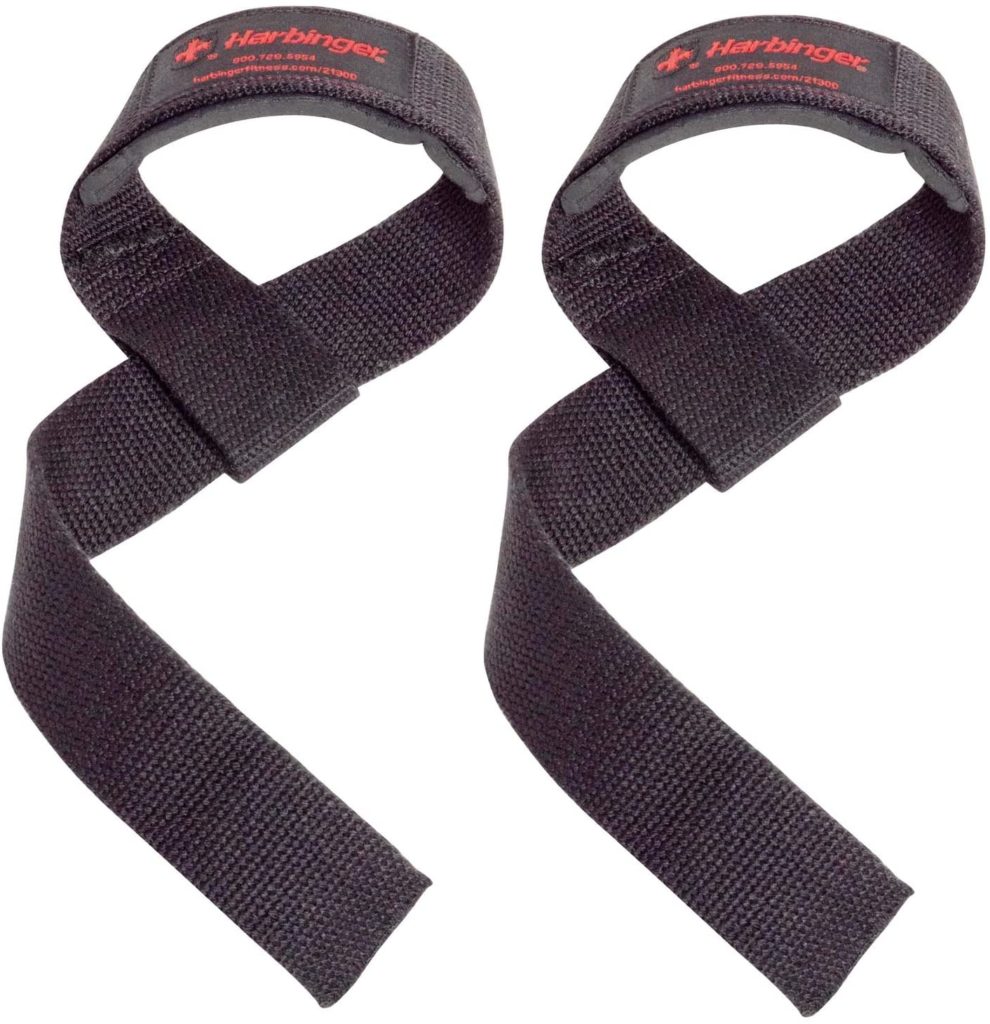 2. Grip Power Pads Pro Lifting Straps
The Grip Power Pads Pro Straps offer a great deal of comfort, thanks to the addition of cotton canvas that also makes these the best to use during heavy lifting. Infused with thick neoprene cushions, the strap provides a high level of support to wrists and prevents chafing from forming on your hands.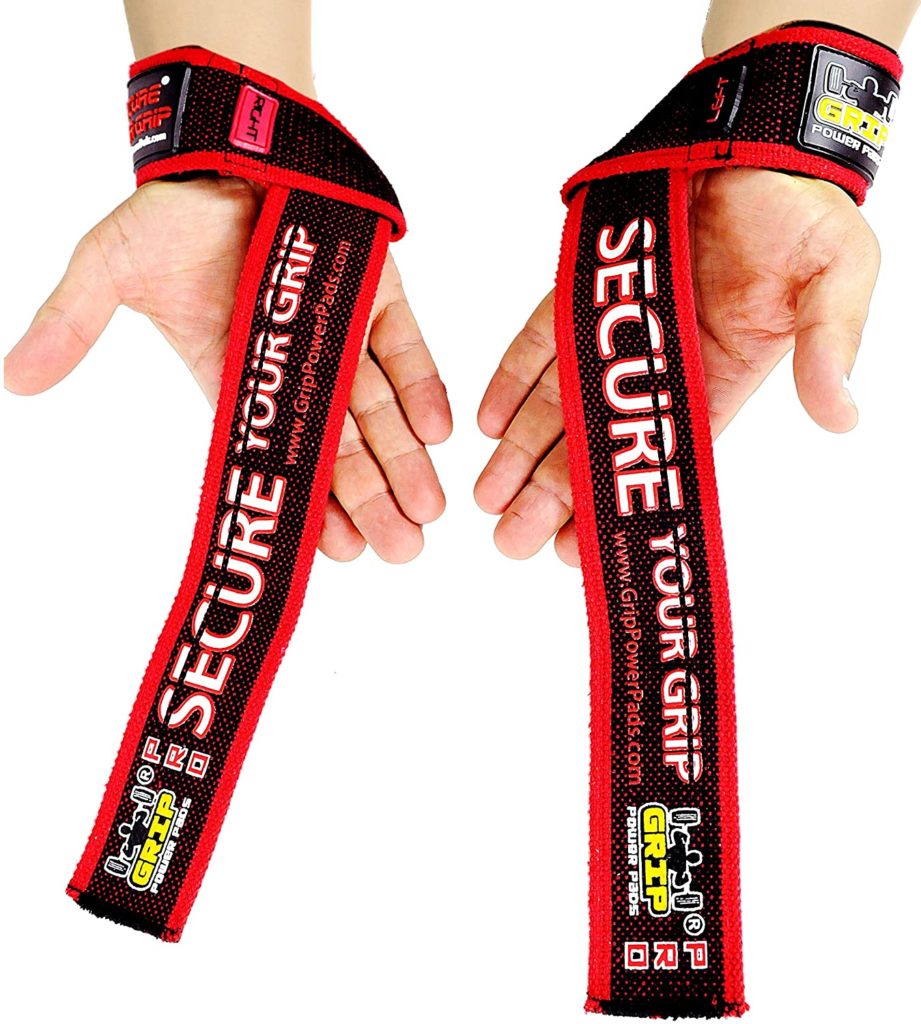 The straps measure 24-inches in length and are 2-inches wide, which easily wraps around your wrists and dodges the risk of injury. Sporting those silicone patterns, these lifting straps look more modish, while also improving traction for a better grip.
3. Anvil Fitness Lifting Straps
The Anvil Fitness Lifting Straps are built using premium materials that ensure maximum durability and comfort. Stocked with 5mm neoprene padding, these straps provide extra support during deadweights and minimize the chances of bruising.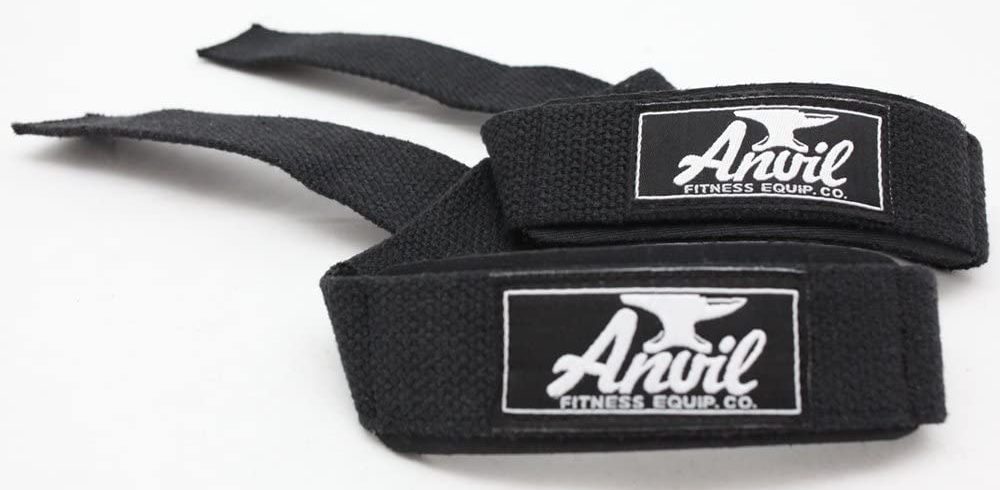 This is the best lifting strap that we suggest using for barbell, dumbbell, kettlebell, row, or pull-ups. These straps are long enough to be able to wrap around the bar 2-3 times. Moreover, the Anvil Straps are also backed by a 100% satisfaction guarantee warranty.
4. Dark Iron Fitness Lifting Wrist Straps
The Dark Iron Fitness Lifting Wrists Straps are made from a top-notch suede leather that resists tearing and ripping during high-intensity exercises. Unlike most lifting strips, these straps boast of a lasso-style design, making it comfortable to use when weightlifting.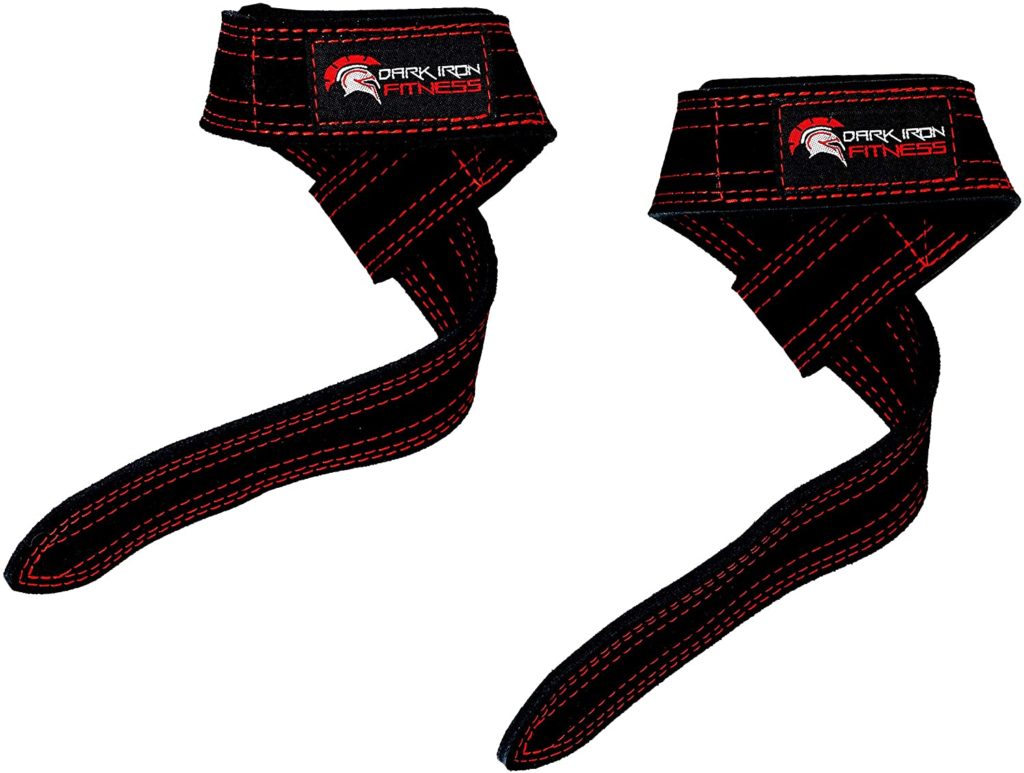 Coming in two variants: 2mm and 3mm thickness, these wrists straps help you in lifting up to 400lbs. The integrated suede grips are way more reliable and tighter than the cotton straps. These are built to fit wrap around your wrists snugly and are way softer than the standard straps.
5. Cobra Grips Lifting Straps
The Cobra Grips Figure 8 Straps are laden with supreme quality that will make the experience of performing lifts or shrugs even more worthwhile. These are the best deadlift straps that come in three different size options: 60 cm, 70 cm, and 80 cm.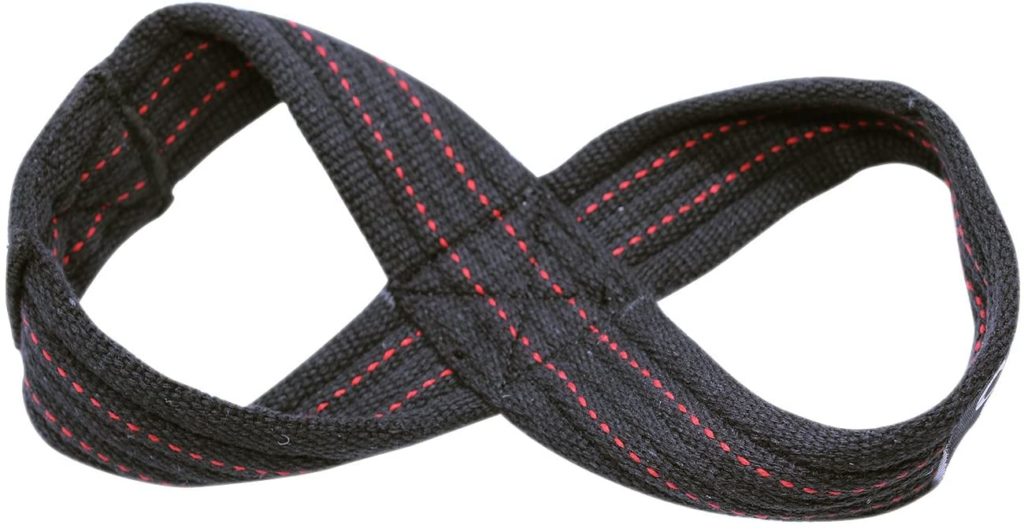 Equipped with additional stitching, these straps are comfortable and secure each time you use them. Moreover, Figure 8 is fitted with premium quality materials such as cotton blend and plush neoprene padding.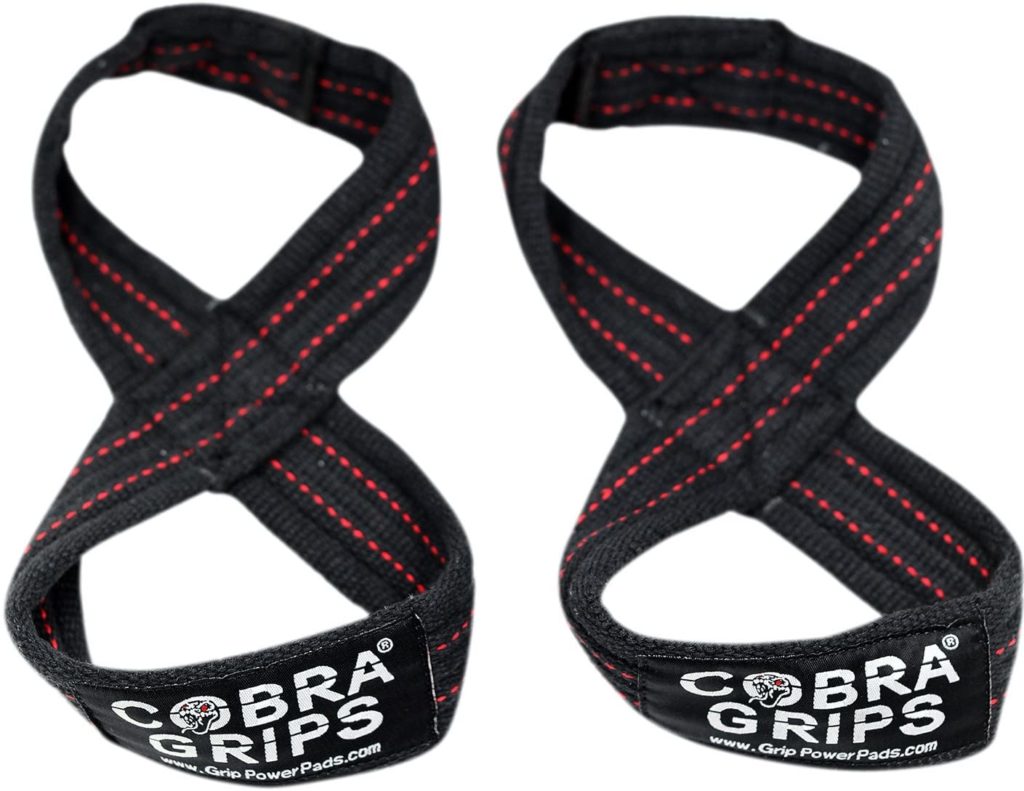 Also Read: 20 Best Protein Shaker Bottles for 2020: Reviewed
6. 321 Strong Lifting Straps
The 321 Strong Lifting Straps are the most affordable pieces of lifting gears available on the market. The pair of straps are appreciated for their design, which comes useful in weightlifting, powerlifting, bodybuilding, pull-ups, kettlebell swings, and barbell deadlifts.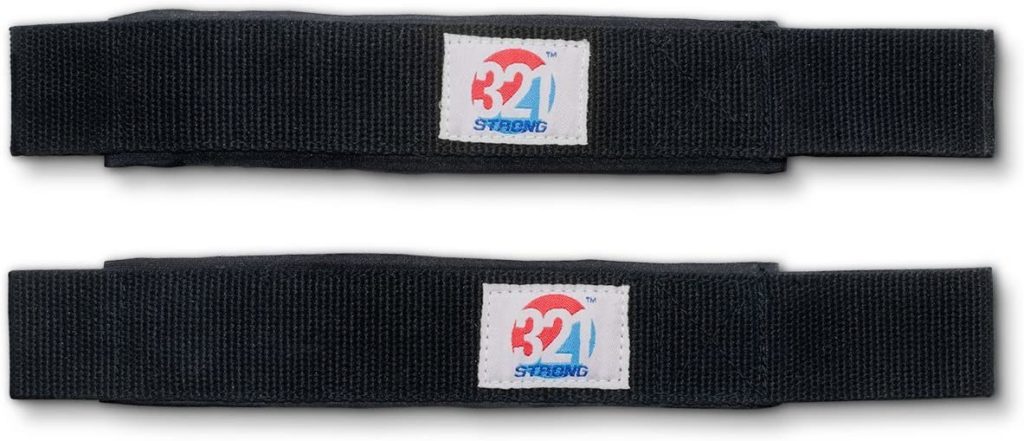 These are made of soft and durable cotton, making these the most suitable pair of straps to be washed in a machine. With an 8-inch neoprene padding, they are comfortable and prevent injury. Ideal for both men and women, these straps arrive with a zipper bag and a 100% satisfaction guarantee.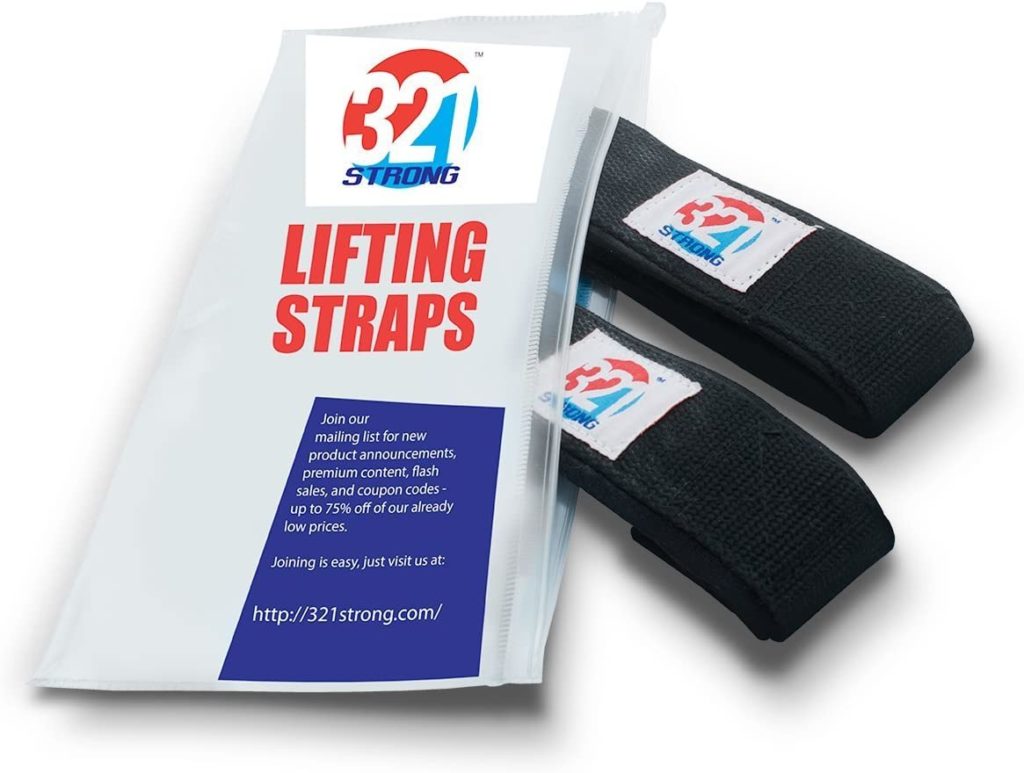 7. Nordic Lifting Straps
The Nordic Lifting Straps are made of heavy-duty cotton, ensuring superior durability and extra comfort against chafing and bruising. They are available in a single size, which fits in perfectly for both men and women.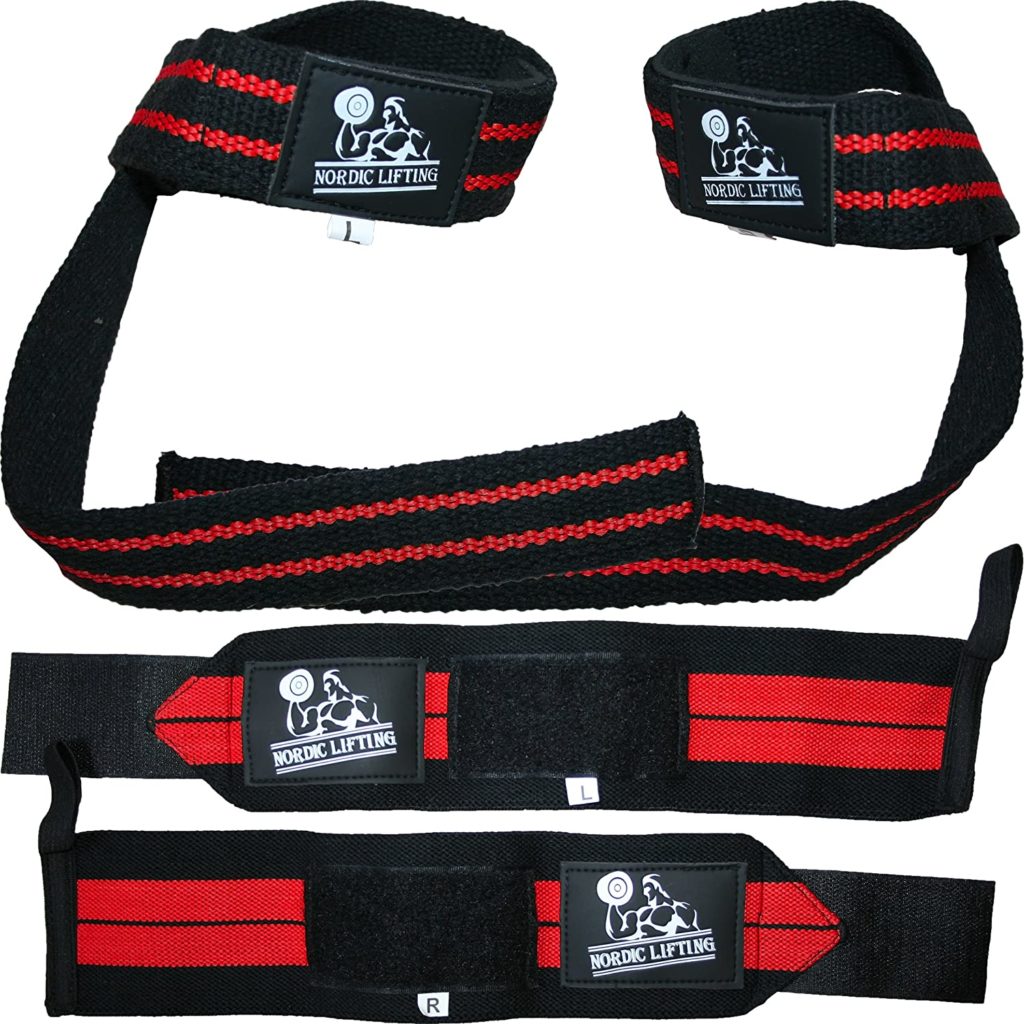 Available in a range of colors, these are perfect straps for powerlifting, weight lifting, cross-training, and challenging workouts. Furthermore, these also arrive with one year of no-hassle replacement guarantee.

8. Rip Toned Lifting Straps
The Rip Toned Lifting Straps are well-appreciated by fitness trainers and enthusiasts worldwide for their support in improving grip and softness. They are available in a variety of different colors and are backed by a lifetime replacement guarantee.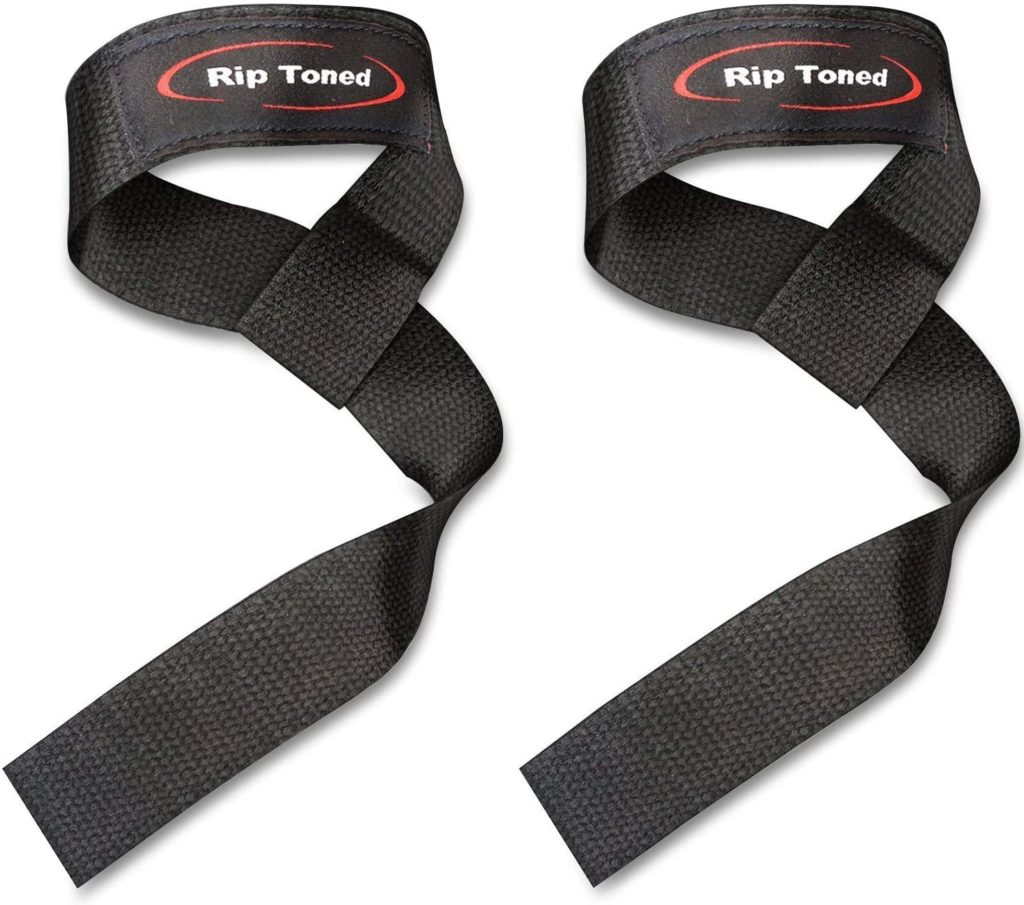 Endorsed by 2014 World Champion Powerlifter Kevin Weiss and used by top fitness trainers, the pair arrives with exclusive guides on how to use the straps. These also come coupled with premium-grade cotton and neoprene for better support around your wrists.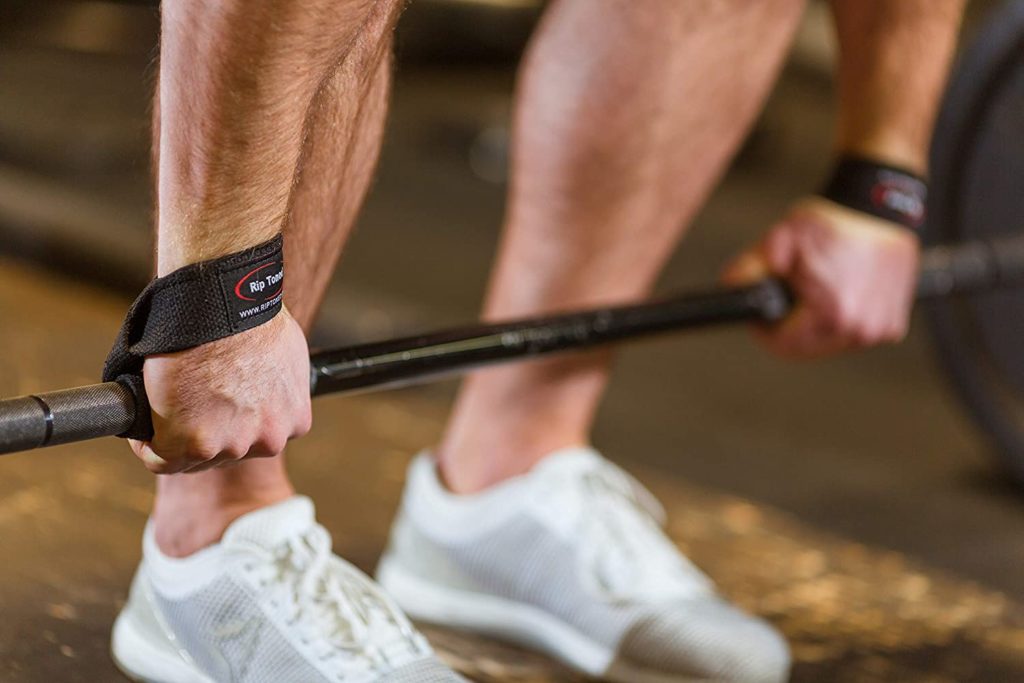 9. Schiek 1000-DLS Deluxe Dowel Lifting Straps
The Schiek 1000-DLS Deluxe Dowel Lifting Straps are made of nylon and acrylic, which we found perfect for deadlifts and heavy lifting. These are 6-inches long and comfortably wrap around wrists.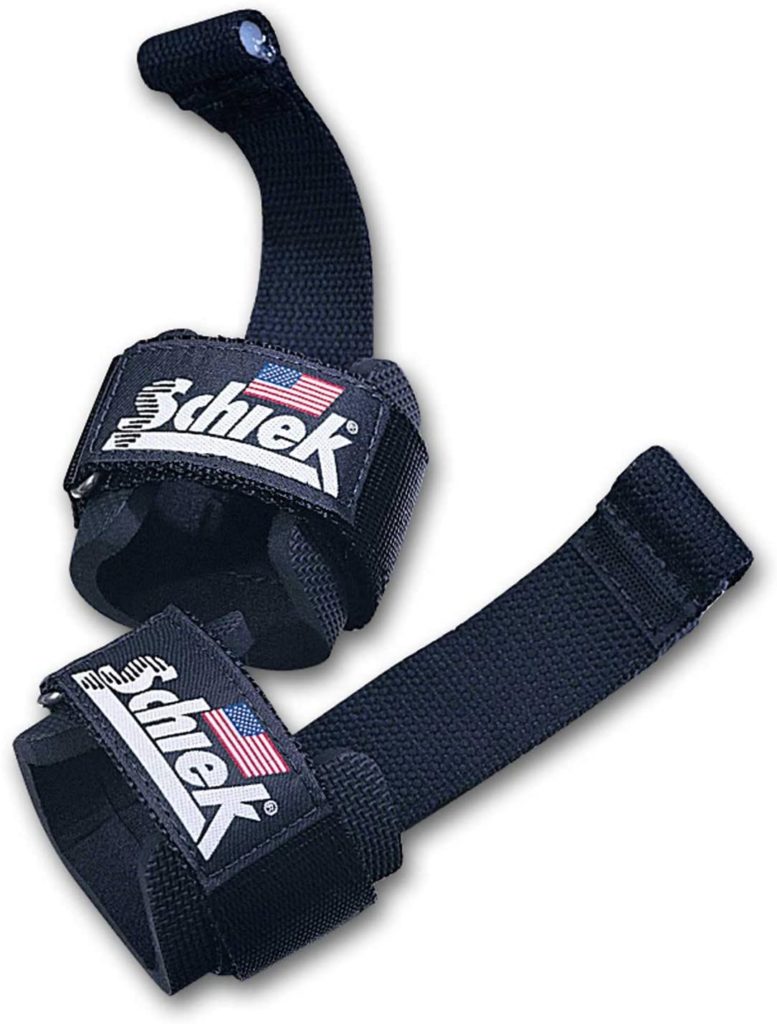 They are lauded for their versatility and strength during workouts requiring grip. Coming with a dowel lifting strap, these straps establish a very secure grip. While, they are also to protect against injuries when using it on power lifts, deadlifts, and other lifting workouts.
10. Stoic Olympic Lifting Straps
The Stoic Olympic Lifting Straps come in a much shorter length, thus making these easier to set up and release. These have the wraps made of leather, which are less slippery than the ones made from nylon. Praised as the best Olympic lifting straps, these are stronger than cotton materials.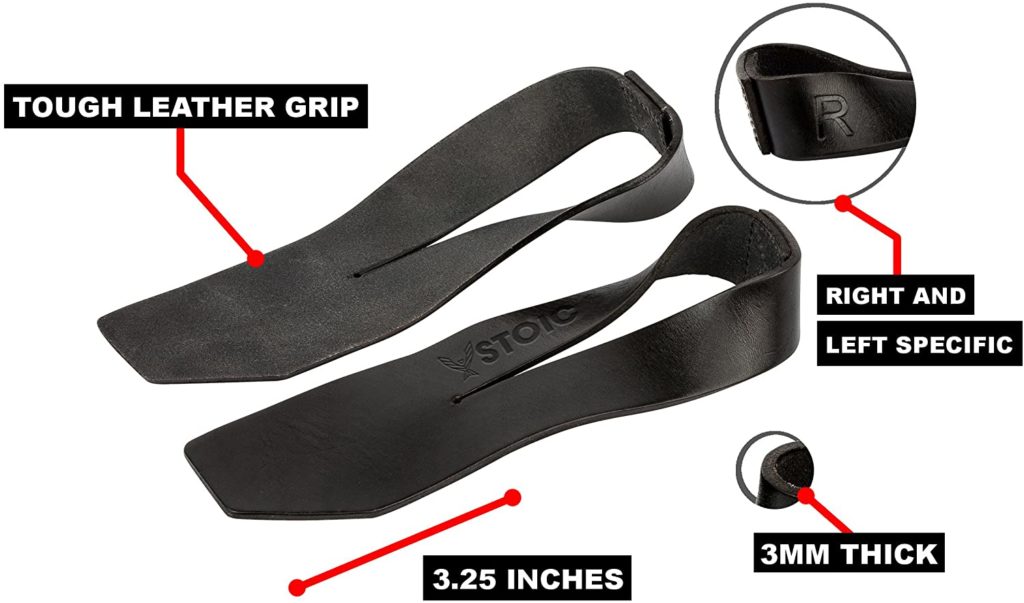 They effortlessly distribute the weight over to your hands rather than tightening around your wrists. To ensure a superior experience, these come with a 100% money-back guarantee. Unalike the straps mentioned on this list, these are way different in their design and feel.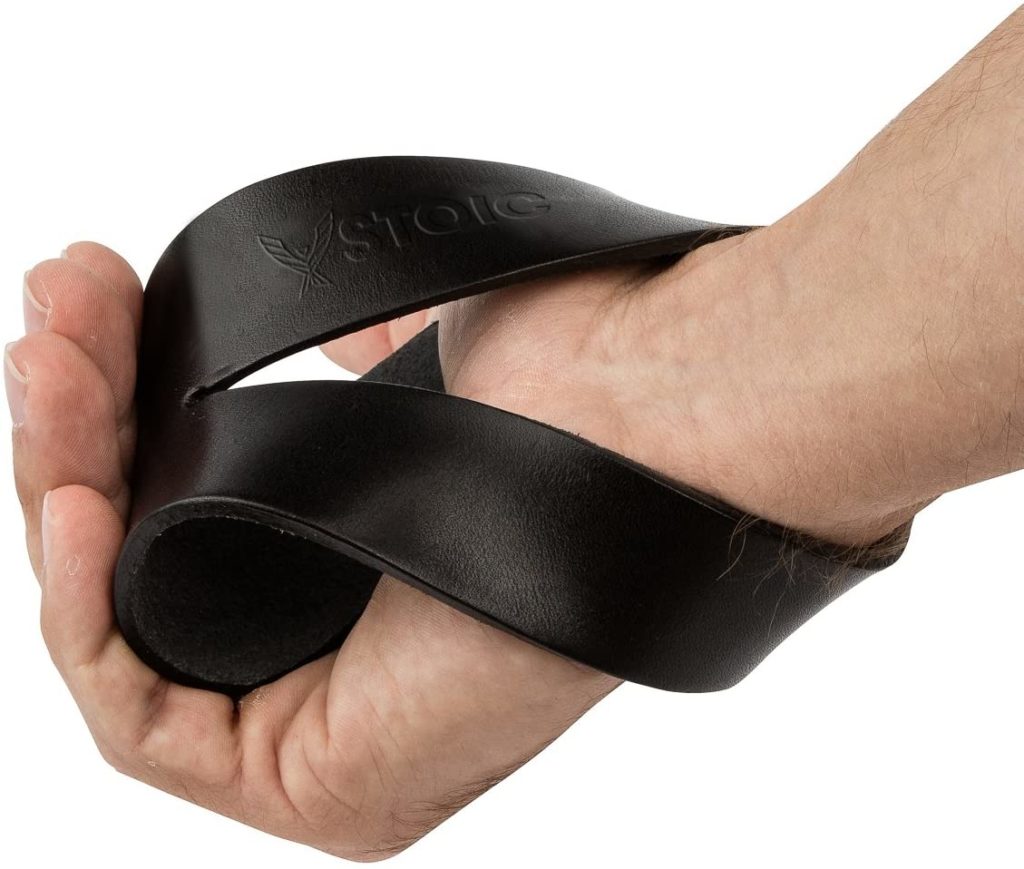 Also Read: 20 Best Home Workout Gears for weight loss at home
11. Serious Steel Fitness Figure 8 Lifting Straps
The Serious Steel Fitness Figure 8 straps are made using heavy-duty materials that safeguard your hands and provide a very secure grip. These straps are available in three sizes: 60cm, 70cm, and 80cm.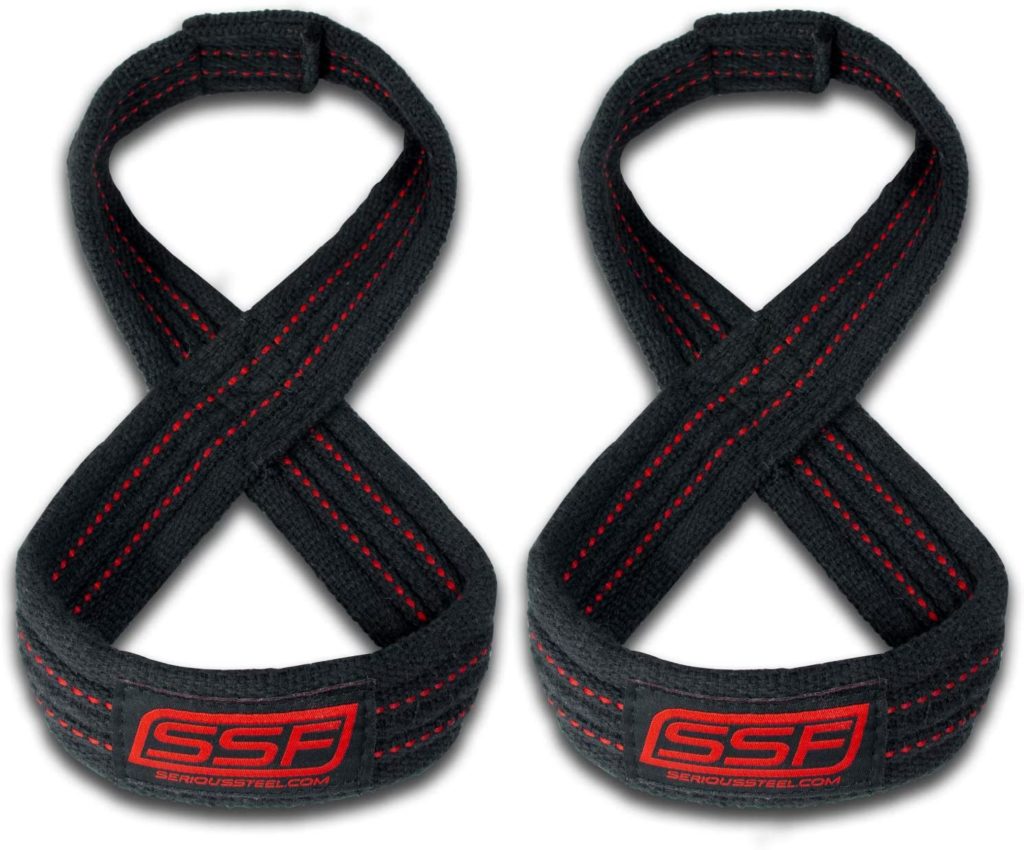 Loaded with extra stitching, they are ideal for wearing during activities like deadlifts, shrugs, and other heavy pulling exercises. For superior assistance post purchasing, these arrive with a one year warranty. These straps have become the go-to choice of powerlifters and arduous deadlifters.
12. IronMind Lifting Straps
The IronMind Lifting Straps are composed of superior, heavy cloth material, making it silky also feel much cooler. Quite like the Serious Steel strap, the IronMind is also the preferred choice of professionals.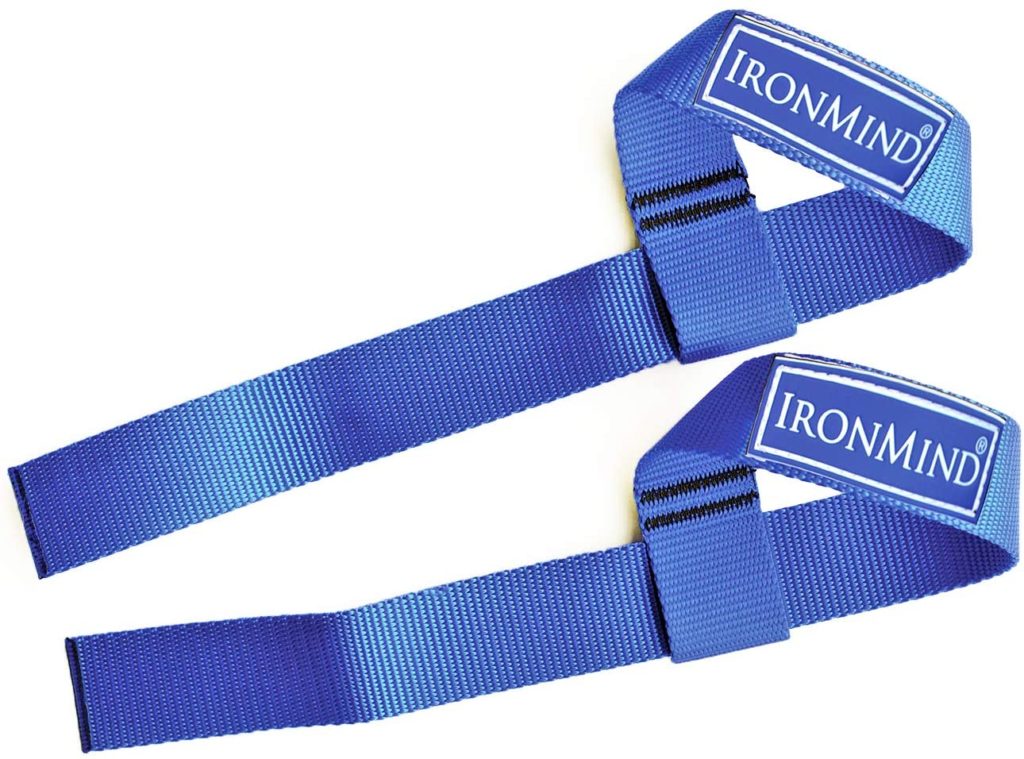 These straps boast of double-stitched nylon, which increases the durability and flexibility of the product. These are extra-long and are convenient to use during lifts, pull-ups, or push-ups. Besides, we also recommend these for snatches and deadlifts.
13. Warm Body Cold Mind Lifting Straps
Styled by Pro Weightlifting Champ Olesksiy ToroKhtiy, the Warm Body Cold Mind Straps are available in an array of colors. These straps boost your wrist strength and keep you comfortable well over 660 pounds. Supplied with dual-stitching, these do not tear down easily.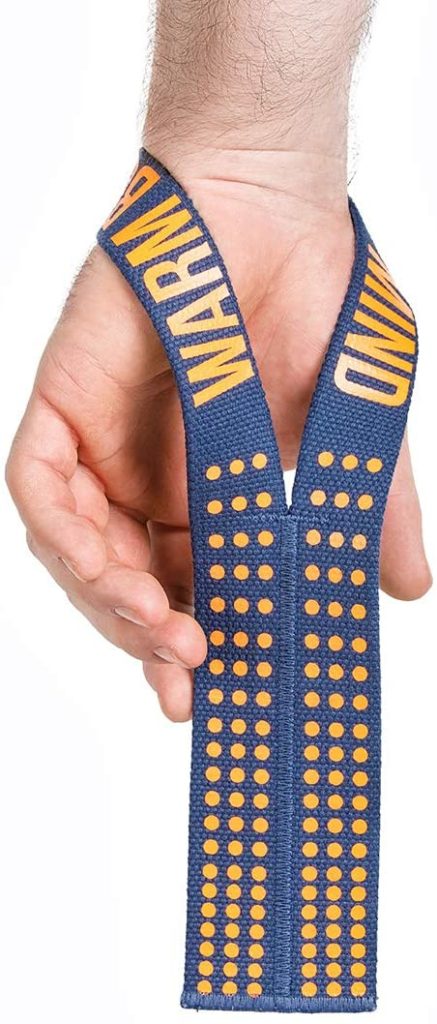 These straps are composed of 100% cotton, meaning it can quite easily absorb sweat and prevent chafing. They also come with a money-back guarantee claim that can be claimed within 30 days.
14. RDX Weight Lifting Straps
If the idea of weightlifting entices you, then buying a pair of RDX Weight Lifting Straps is considered an investment. These are the best weight lifting straps that come in a minimalistic design with a customized support mechanism that will take you through long sessions of workouts.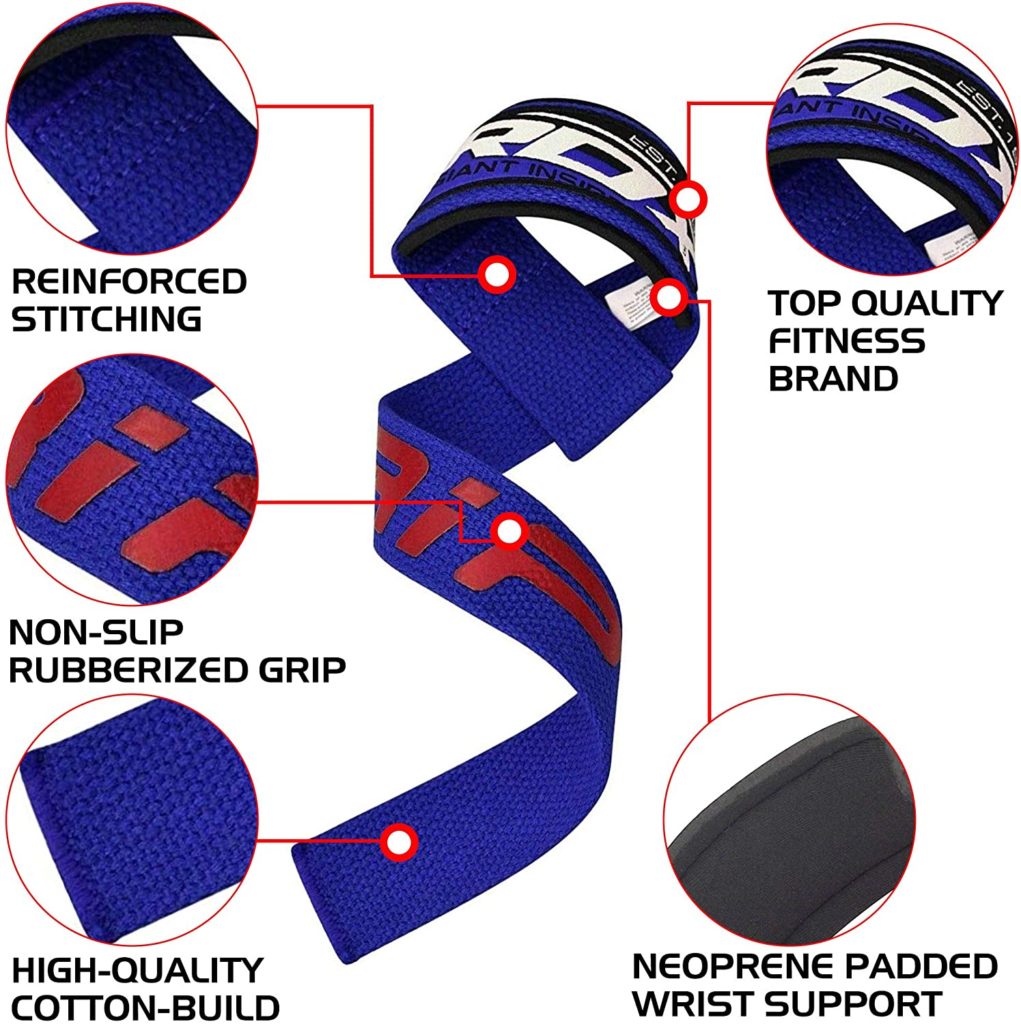 For a beginner to start with weightlifting, these straps are recommended by many for their secure and cozy grip. Moreover, these include 5mm neoprene mapping that prevents calluses and blisters. The mapping also ensures the utmost assistance to your wrists for a non-slip grip.
15. DMoose Fitness Lifting Straps
The DMoose Fitness is the widely-renowned straps that are effortless when taking on the Olympic lifting bar for deadlifts, shoulder shrubs, barbell, or upright bar workout movements.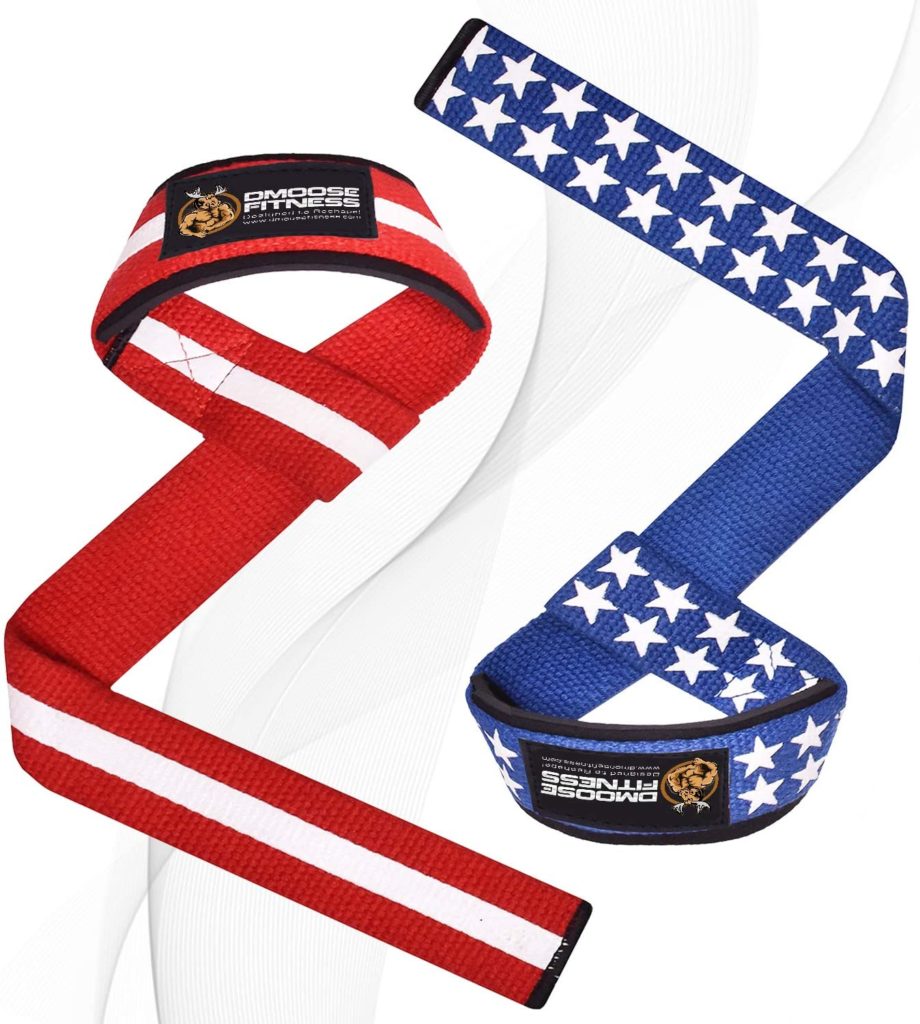 With 4mm thick neoprene padding and reinforced cotton webbing, these straps offer utmost stability and wrist support. These straps measure 24-inches in length, allowing men and women of all sizes the right balance during various workouts.
---
CONCLUSION
If you are using any of these best workout straps for the first time, simply push your hand inside the wrist space and wrap them around the bar. Voila! You are ready for a secure and comfortable workout session.
Skimming online and strolling out in the market has made us review the best in the business. If there is a product, you've enjoyed using, please mention it in the comments section below.