Moms face one common problem — a proper, reliable way of feeding their kid. If you've been struggling with this, you've chanced upon the right article. In this blog post, we list the best breast pumps that enhance the breastfeeding experience.
Buying a breast pump is necessary for new moms that find themselves busy all the time. But with the current market overloaded with different types of breast pumps, settling for one is harder than ever. Considering a few important aspects of a mom's life, we've collated a list of the best breast pumps to buy in 2020.
---
Best Breast Pumps Reviews
And without waiting any longer, here's our list of the ten best breast pumps that are worth spending on.
1. Spectra S1 Plus Breast Pump
Lauded for reliability and superior comfort, the Spectra S1 Plus breast pumps are undeniably the best out there in the market. The pump is lightweight and noise-free when expressing milk from the breasts.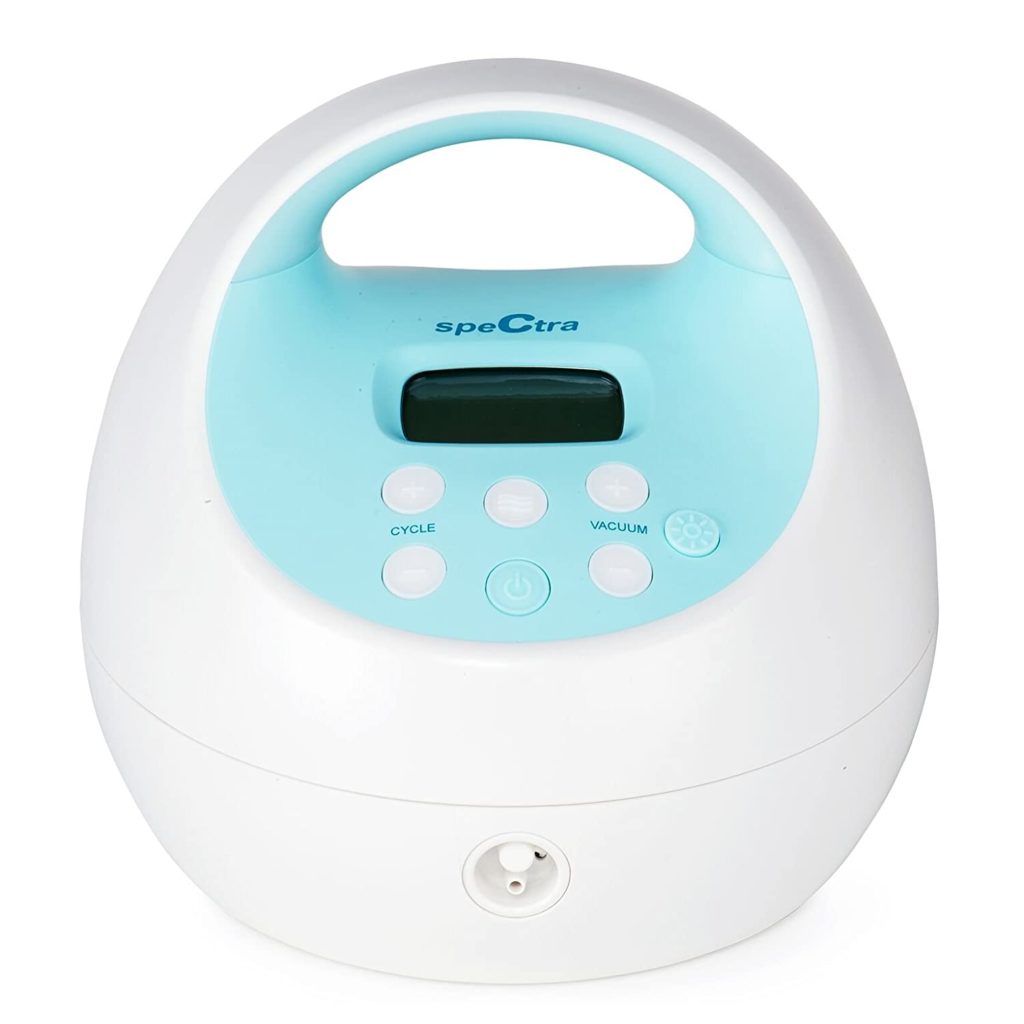 The Spectra breast pump boasts of a sleek, hospital-grade breast pump that is the preferred choice of moms who generally like staying indoors. It has a rechargeable battery, which lasts for about three hours. Also, these pumps feature a closed system that prevents the milk particles from infiltrating through the motor.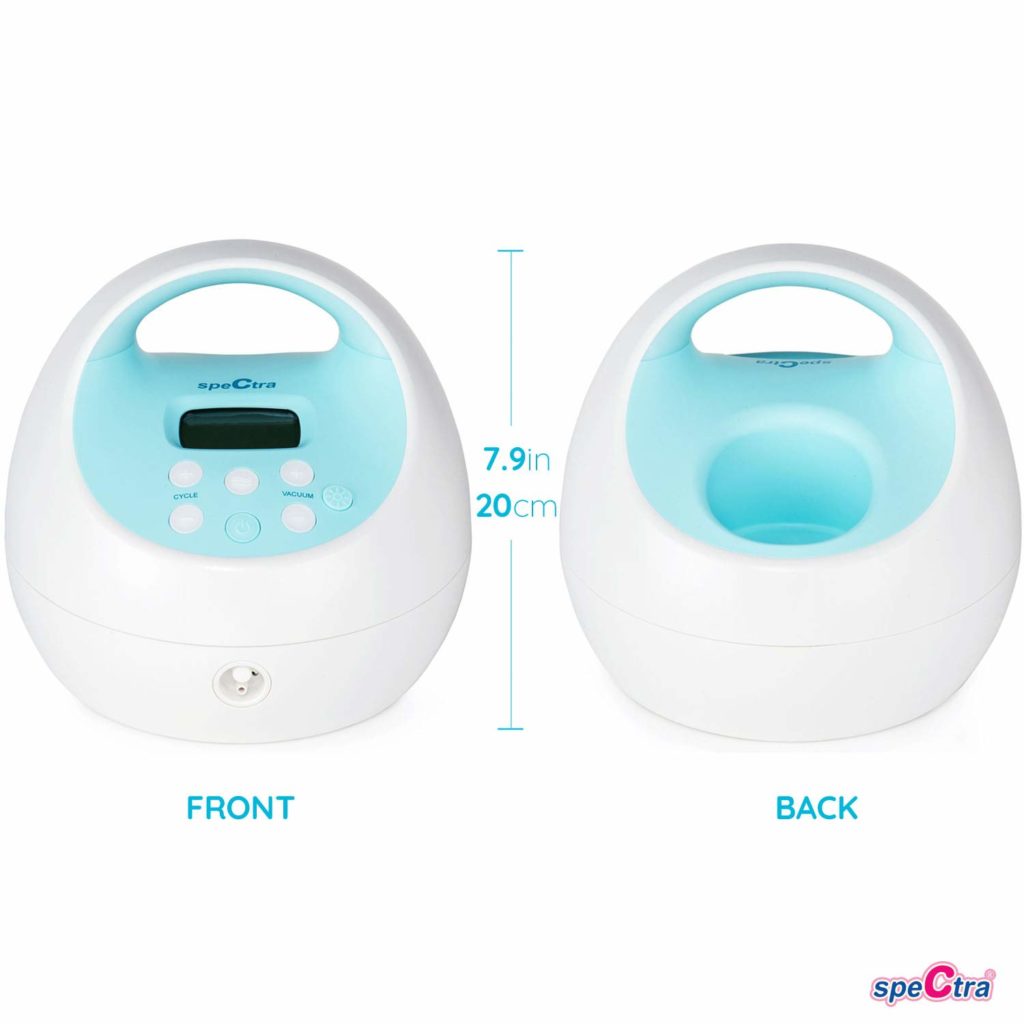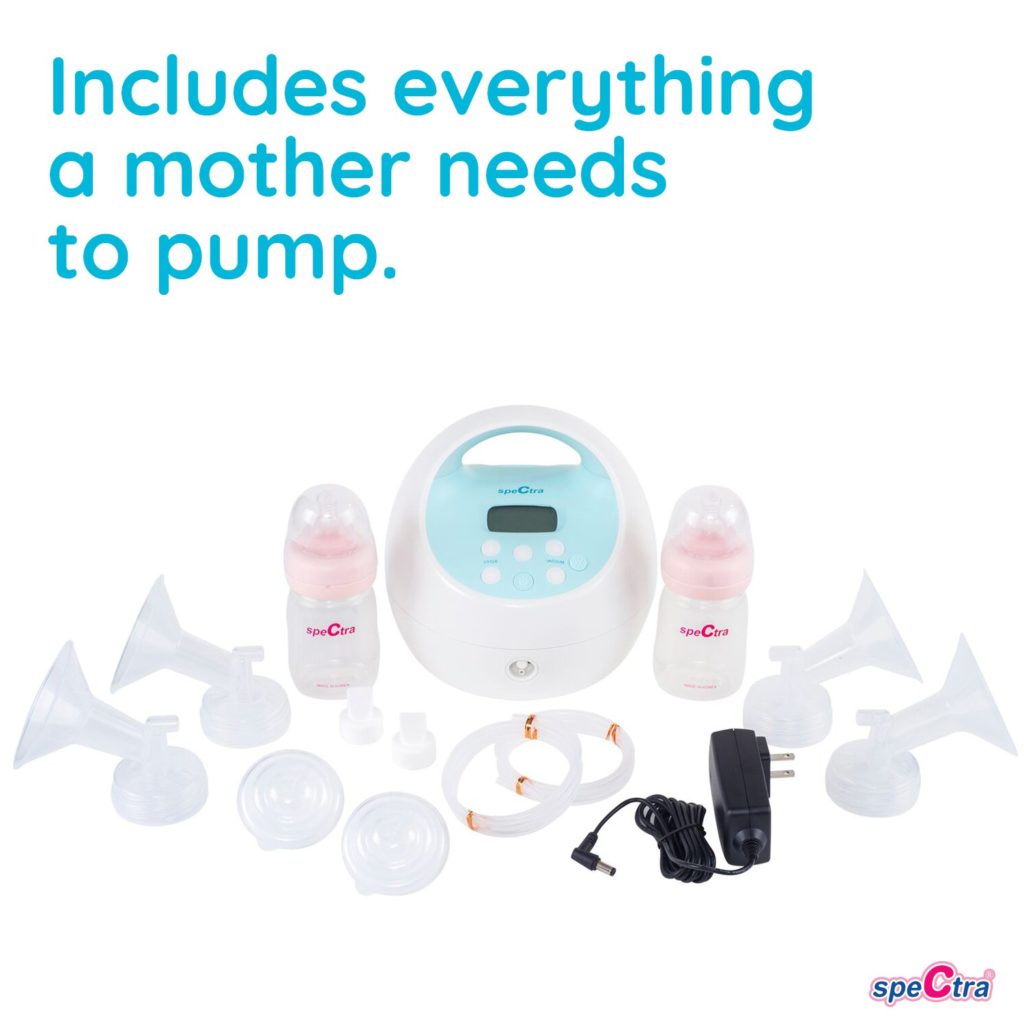 What's more, these also come loaded with innovative features like the timer and night light to make breastfeeding more convenient and effortless.
2. Willow Generation 3 Wearable Double Hands Breast Pump
Second, on the list is the Willow Generation 3 Wearable Double Hands Breast Pump. Incorporating futuristic technology, the pump saves you from clutters like hanging bottles and wires. These can be easily slipped into your bra without having to think about any leaks.
Willow Gen 3 is the best breast pump for working moms, as it arrives with a reusable container that stores milk as you continue with your work, and not having to worry about leaks. Talking about the mind-bending features, there's an app to track the milk volume, pump sessions, and time.
The Willow is available in two different colors – white and gray. Moreover, it includes seven suction levels that are common in those double electric and hospital-grade pumps.
PROS
An app to keep a tab on milk volume, pump sessions and time
Hands-free way of breastfeeding
Does last for hours
CONS
Way expensive than other models
Does make a bit of noise
3. Bellababy Double Electric Breast Pump
The Bellababy Double Breast Pump is an invaluable machine for expressing milk comfortably. The device comes with a closed system that makes cleaning and maintaining way easier.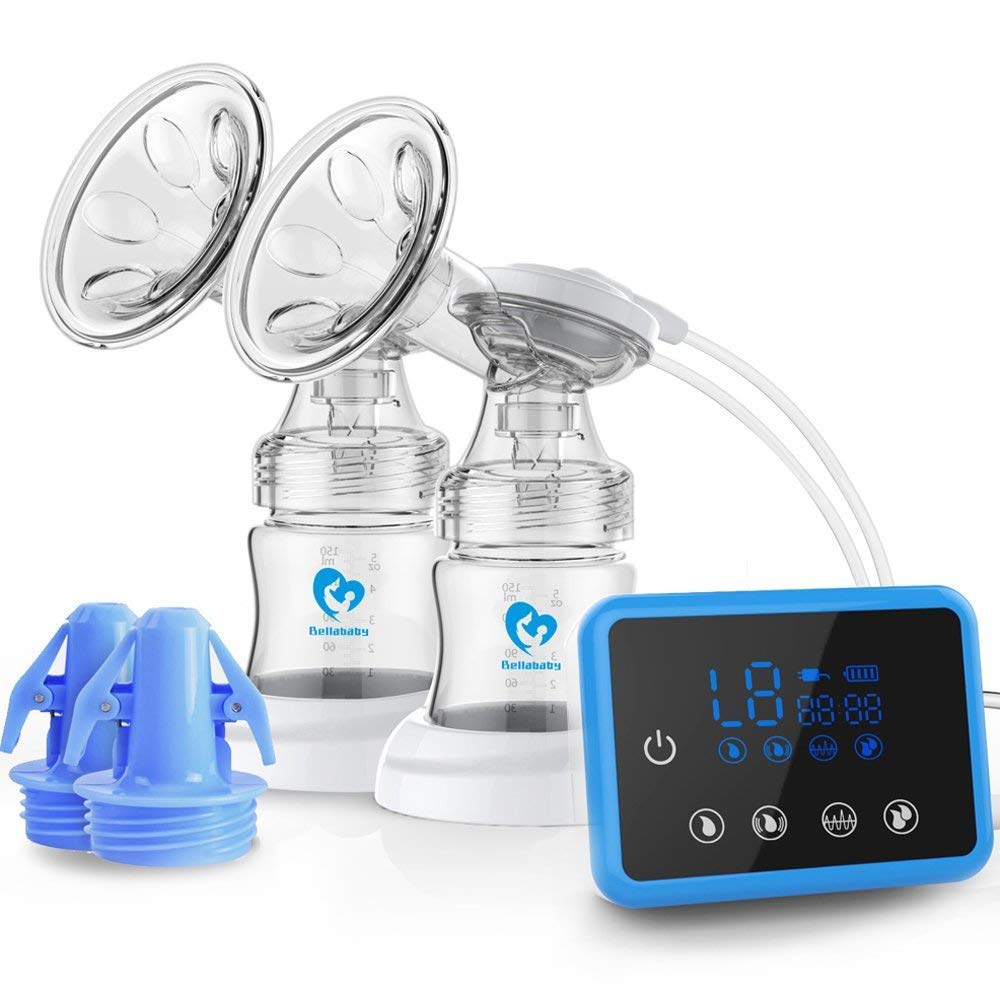 For pleasant breastfeeding experience, the breast pump features four modes – massage and simulation, continuous sucking, frequency conversion sucking, and normal sucking. Furthermore, this pump enhances the comfort levels by including nine levels of suction.
The Bellababy is supplied with an HD screen that displays working mode, suction level, time, and battery status.
4. Lansinoh Signature Pro Double Electric Breast Pump
The Lansinoh Signature Pro Double Electric portable breast pump is a highly-appreciated device that yields maximum milk with utmost comfort. The machine boasts of three pumping styles and eight suction levels to simulate the baby's feeding patterns.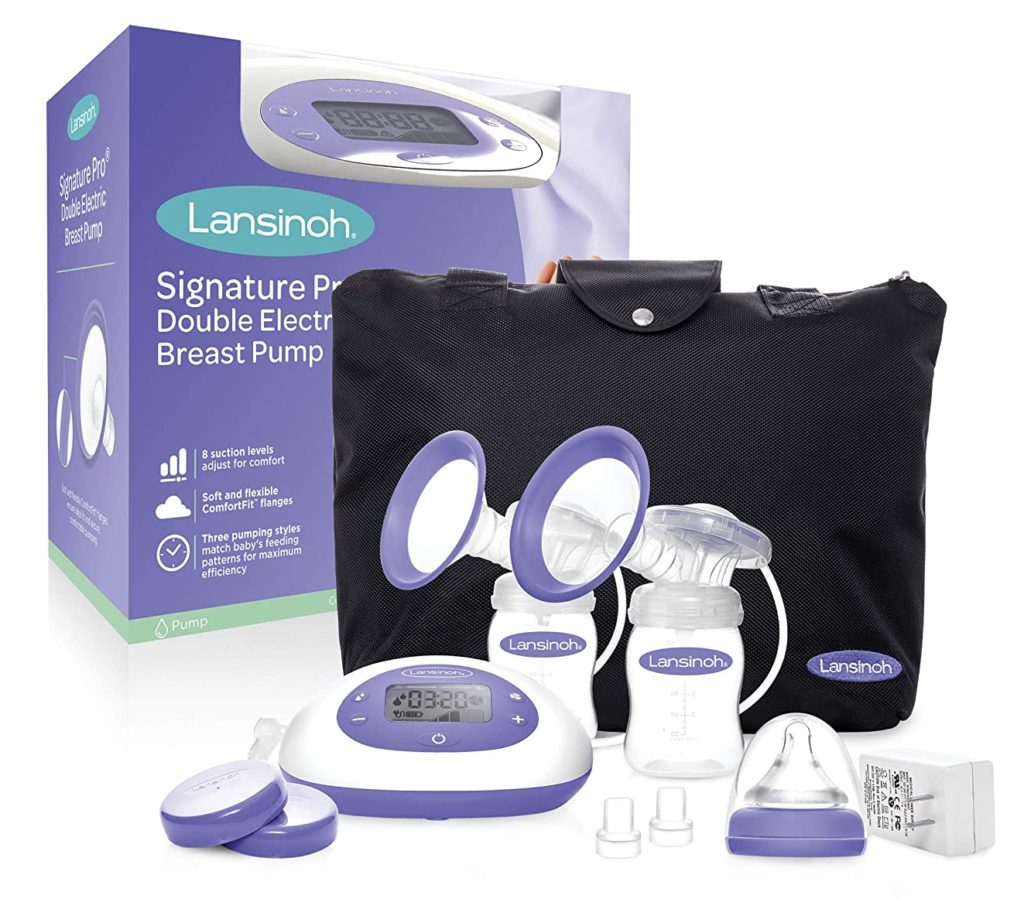 Accompanied by a hygienic closed system, this machine prevents milk from getting inside the motor. There's an LCD that provides information related to pumping sessions. In addition to the pumps, you are also offered storage bottles, two flanges, a tote, and two bottle stands.
Weighing just about two pounds, this is one of the lightest breast pumps available in the market. Also, the compatibility is pleasing, allowing moms to breastfeed on the go.
5. Elvie Breast Pump
Quietest and lightest, the Elvie Breast Pump is designed to be worn inside a standard nursing bra, making it a hands-free suction pump. This is the best pump for larger breasts, allowing you to transfer milk directly into a storage can.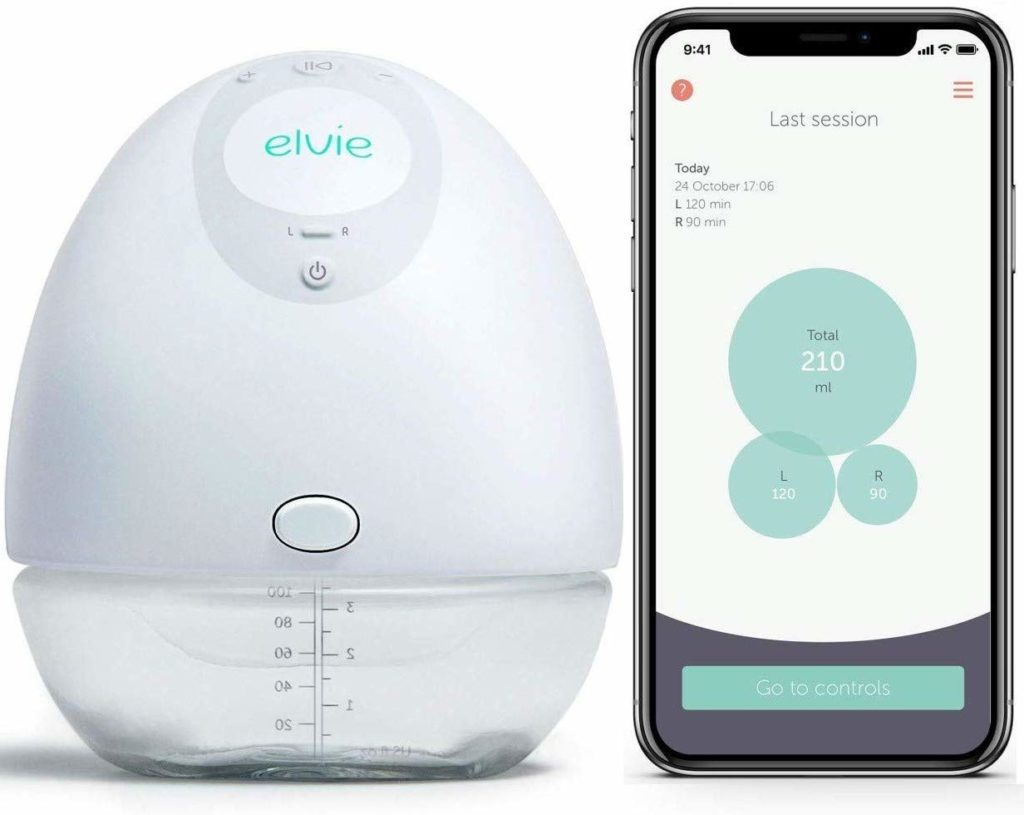 You also have the option of monitoring the process with the Elvie Pump app, which lets you keep tabs on milk volume, pumping history, and control the pump without touching it.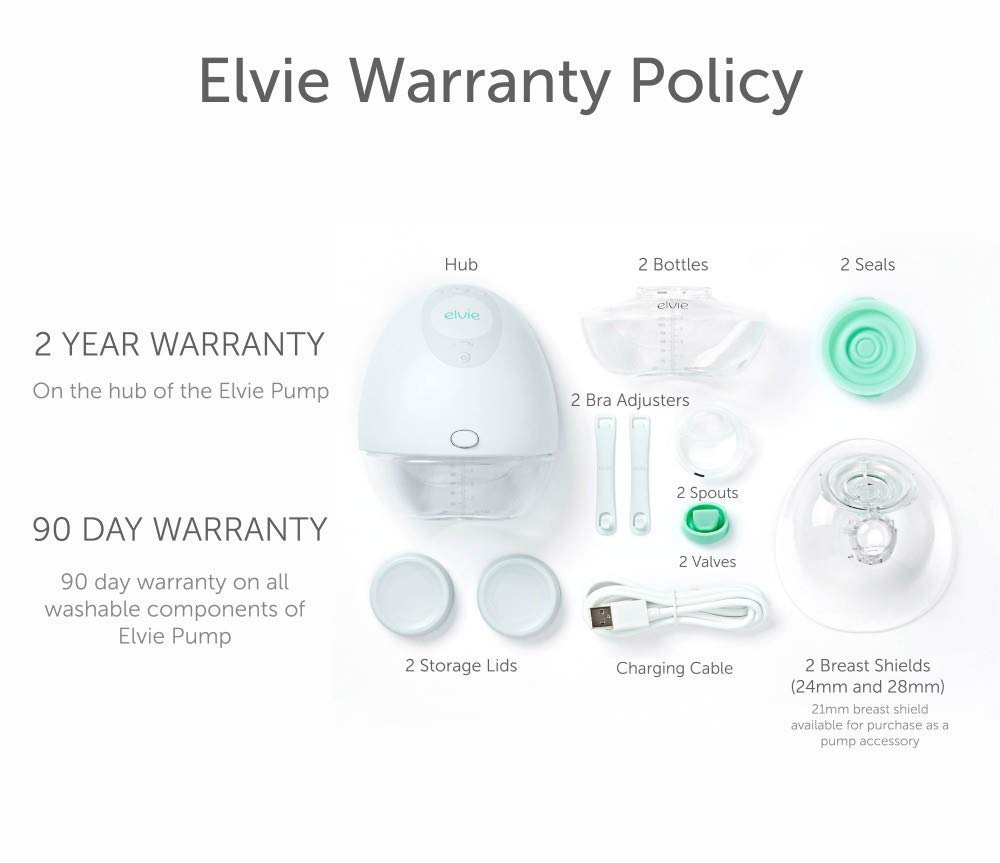 These are arguably the most discreet pumps on the market; also, the choice of moms who prefer extracting at the office. The downside- these are slightly more expensive.
Also Read: Best Diaper Bags for Breastfeeding Moms in 2020
6. Medela Pump in Style Advanced Breast Pump
The Medela Pump in Style is a feature-rich breast pump that is rated highly by many moms. These are available in three different variants to suit all kinds of moms – a backpack style, metro style, and tote style. The backpack and metro models weigh nine pounds, whereas the tote weighs just eight pounds.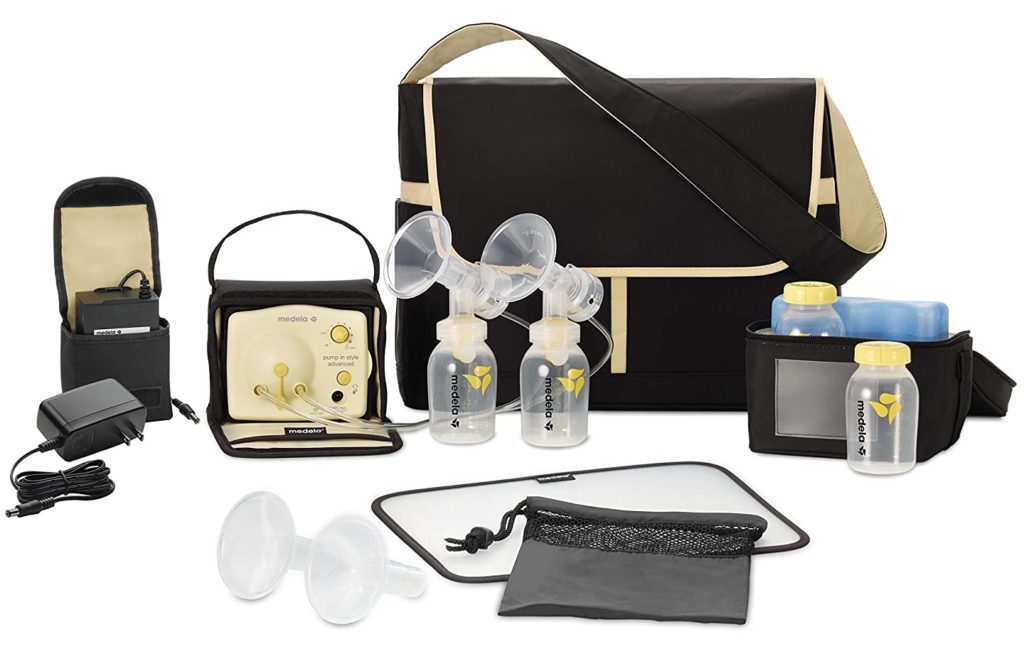 This device is supported by two-phase Expression technology, which assists mothers in extracting more milk in a quick time. The Medela Pump in Style is supplied with ice packs to keep milk cold for hours.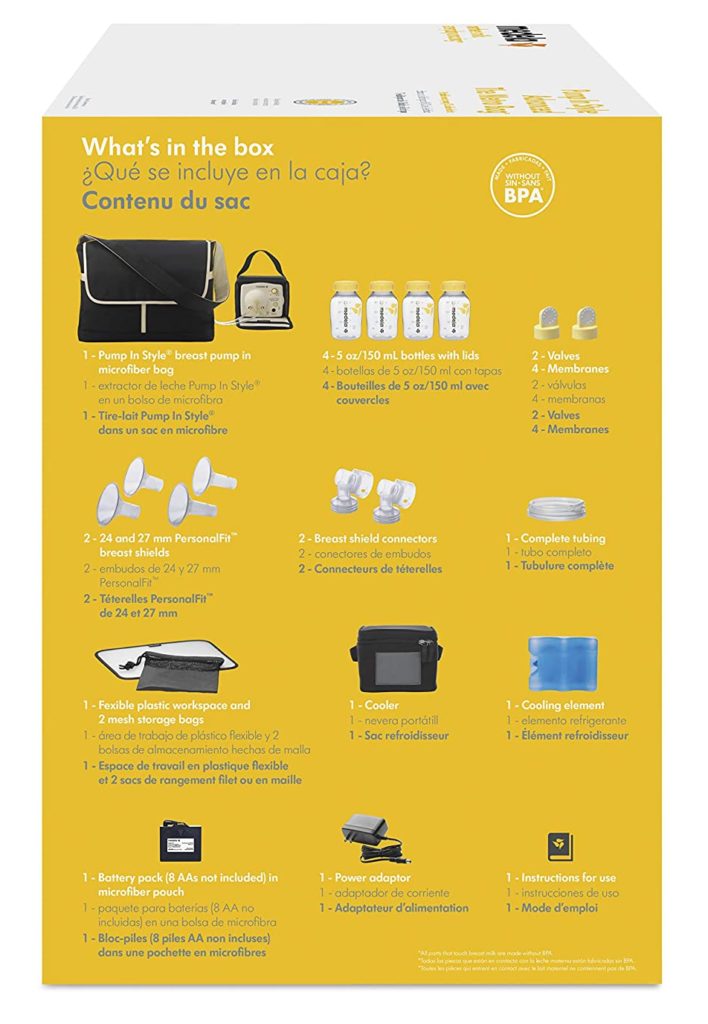 Moms would also love the tubing storage pocket, which prevents milk from spilling and spoiling the machine. The letdown is that this makes a bit of noise.
7. Philips Avent Manual Comfort Breast Pump
The Philips Avent breast pump is a far superior manual breast pump on the market. Sporting a clean look, this device is engulfed with quite exciting features. Its funnel-like design perfectly sits on your breast for a more effective extraction process.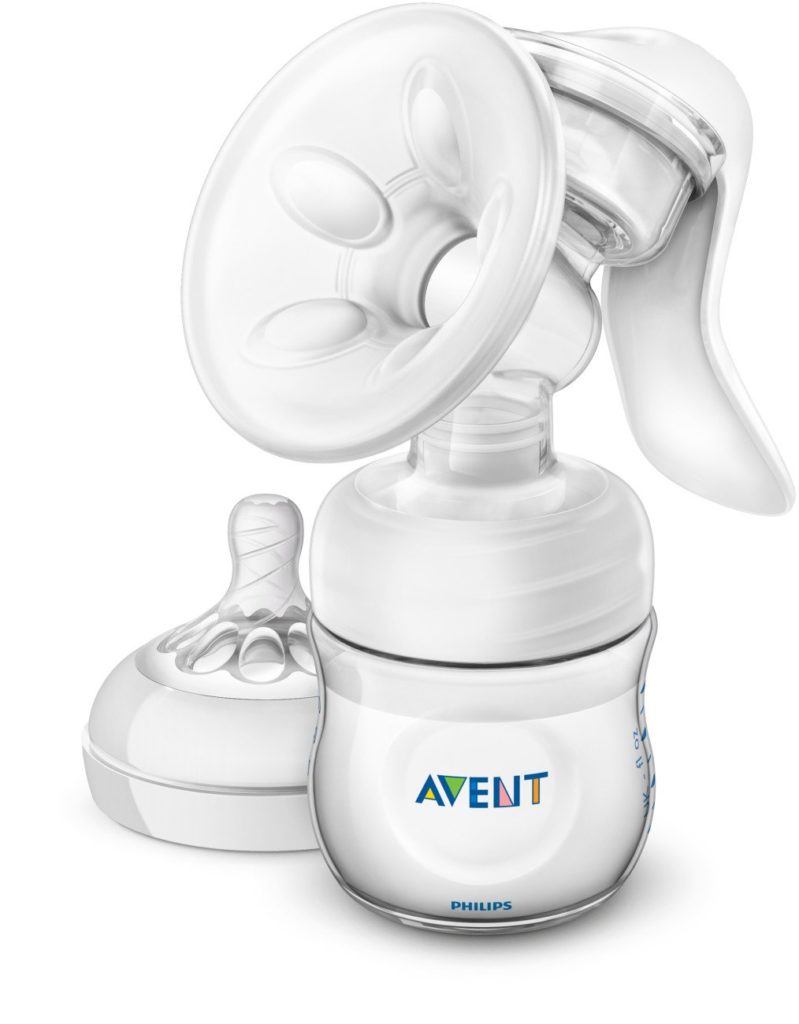 Owing to the size of the device, Philips Avent can be operated by using just a single hand. Moreover, this device also comes with soft massage cushions that stimulate milk flow.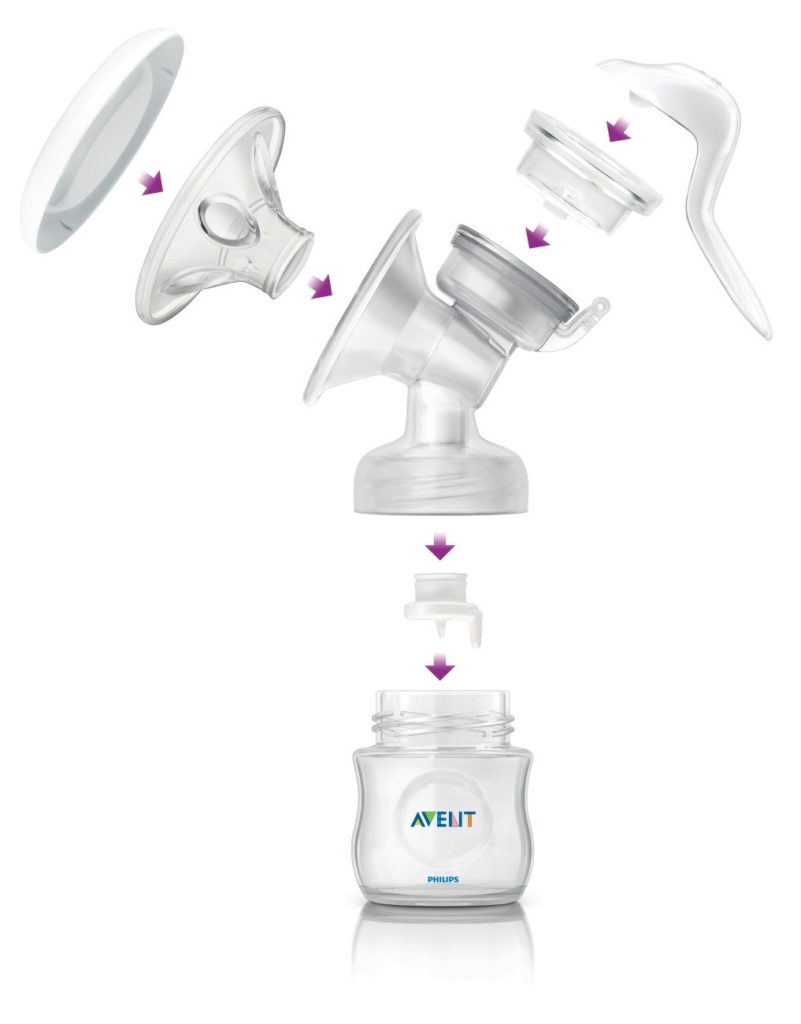 This device is inundated with mixed reviews; however, for a reasonable price, there aren't many manual pumps that get the job done like this one.
8. Medela Harmony Breast Pump
Medala's Harmony is a budget-friendly and the most simple to use a breast pump on the market. Featuring a soft-touch, swiveling hand, this device can be swiveled at 180-degrees to make operating easier.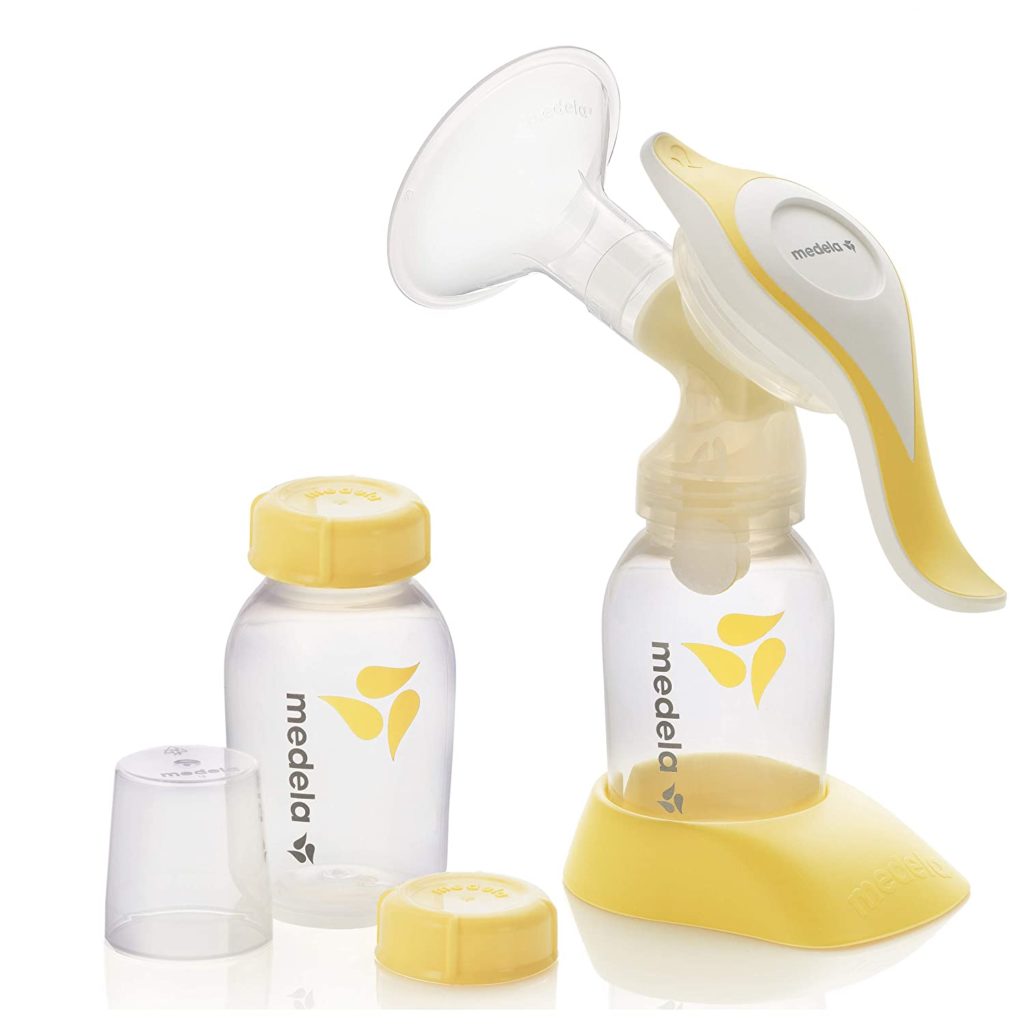 Unlike many models, this pump doesn't make that clicking sound that is popular in the manual pumps list. The device sports a lightweight design, which is easy-to-use while you're away from home too. Backed by a research-based technology, the Harmony breast pump extracts more milk in less time. The device is supplied with two bottles, valves, and an instructions guide.
9. Eccomum Electric Double Breast Pump
The Eccomum Electric Double Breast Pump is a lightweight pump that is powered by a high-quality suction. To make breastfeeding experience comfortable, the device includes nine suction levels and six levels of massage.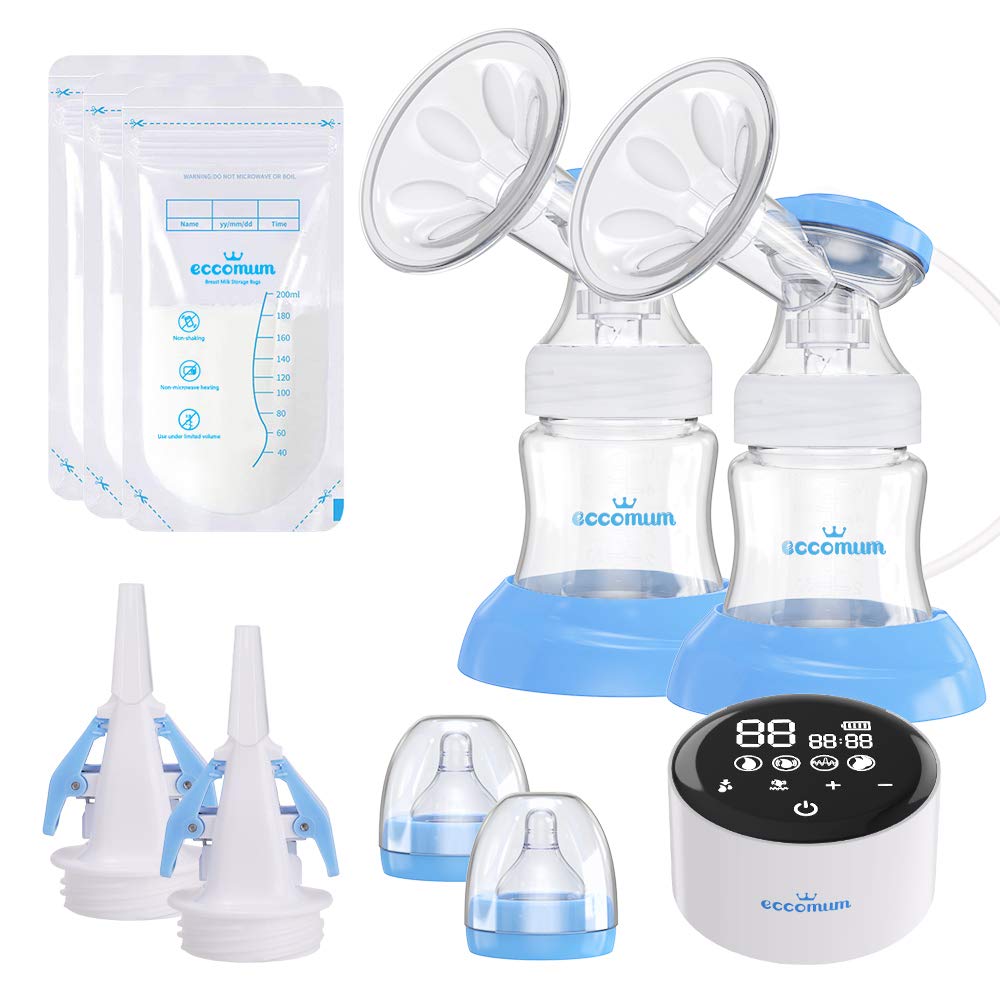 For better portability, the device sports an extremely lightweight look and 2500mAh battery that can last up to three hours. It is sold with a touchscreen LED display, which allows you to monitor the modes and suction levels.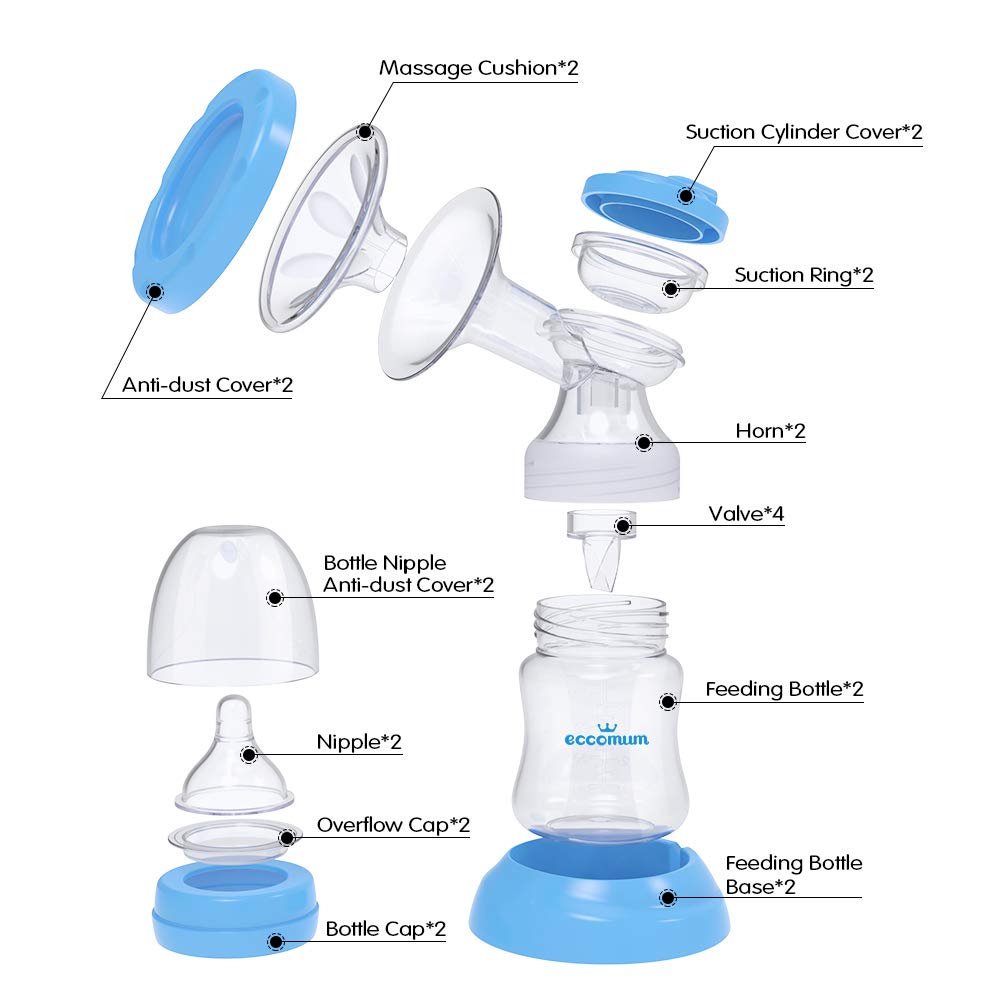 The device sports an anti-backflow design, which prevents milk from flowing into the motor or tubing. Besides, most of the components involved are composed of food-grade material without using harmful particles.
10. BellaMa Effective Pro Double Electric Breast Pump
Closing the list, we have the Mom's Choice award winner – BellaMa Effective Pro Double Electric Breast Pump. Comprising a closed system, this is also counted as the best breast pump for a low milk supply that is supplied with a tote and cooler for storing milk.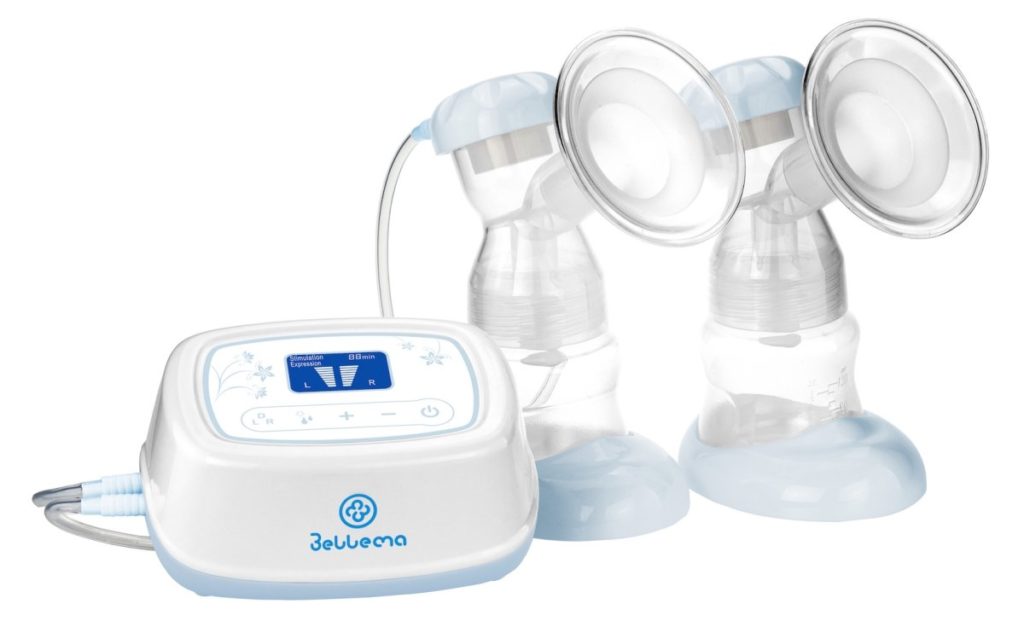 This device includes an LCD screen that displays pumping levels, mode, and time. Also, the pump features a two-phase mode, which accurately mimics the baby's nursing pattern. The breast pump is supplied with a unique feature called Independent Dual Control, which allows moms to control the suction of each breast pump independently.
The letdown is that the parts are not readily available. Overall, the breast pump is easy to clean and is also praised for its portability. For safety from harmful chemicals, the device has been FDA-approved and BPA-free.
Also Read: 10 Best Baby gates: Complete Buying Guide
---
CONCLUSION
We understand that the breastfeeding stage can be overwhelming. Fret not, as many professionals can help you out in this process. If there's a product, you've been using and are happier with it, mention it in the comments section below and let our readers know.