Drilling and cutting isn't a job every person can manage. And if one does, it is entirely with the help of a handy yet useful Power Tool Sets in their hand. All credit to the power tools available, we now manage all the demanding projects without shedding a sweat.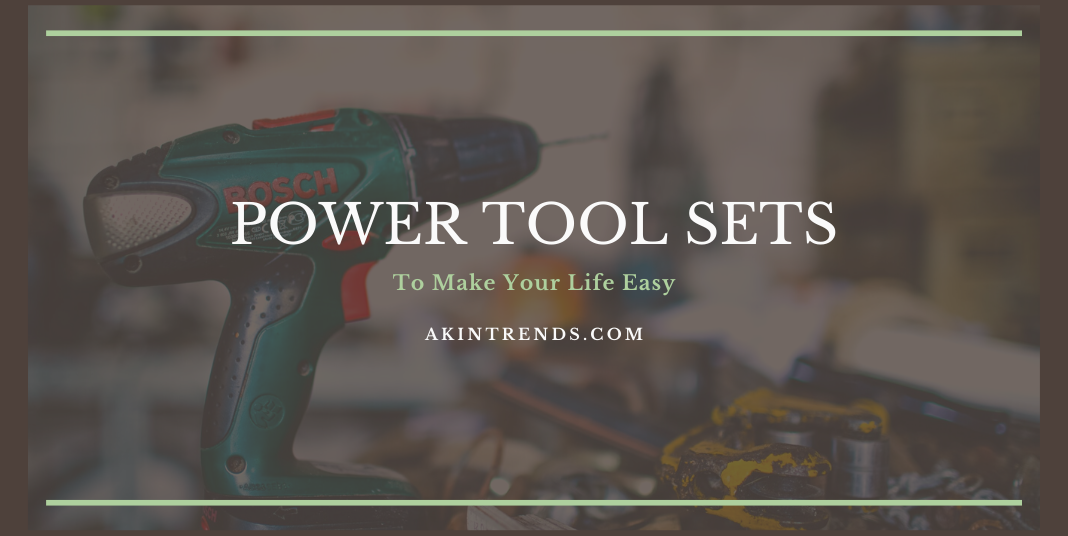 A kit bag with all the essential tools is an invaluable addition. They are useful on a number of occasions — from repairing your old car to using it all around the home. The drills and drivers make tasks easy and hassle-free. In this guidepost, we discuss some of the critical factors to consider when buying and the best power toolsets available on the market.
---
What is A Power Tool Set?
Power tool combo kits are the most valuable items to have on your garage shelf. These kits arrive with handy power tools and offer you considerable savings on buying every item individually. The market boasts of innumerable types of models that are available at different prices.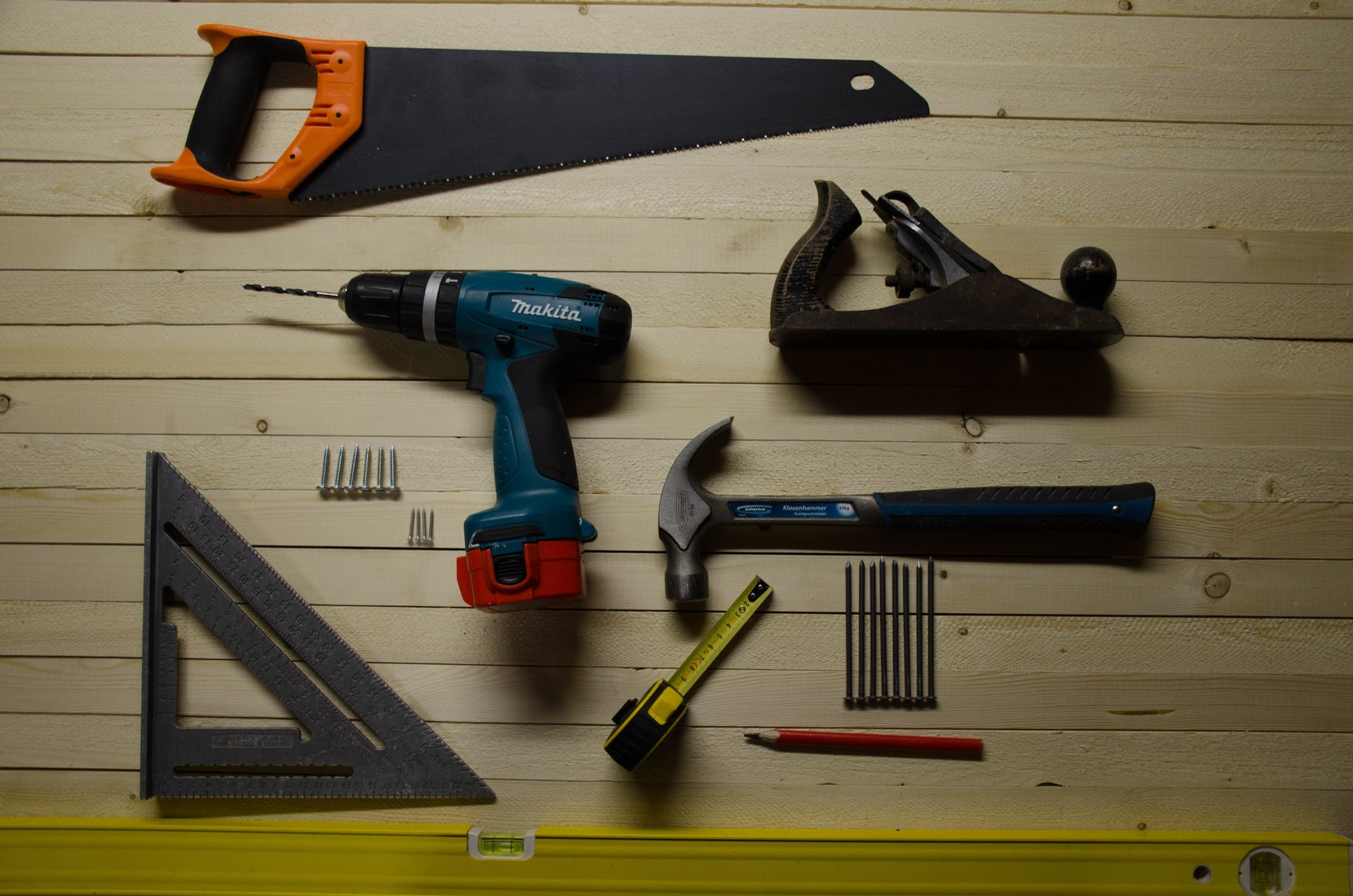 These power tool sets come in a wide variety of combinations. Choosing one particular depends entirely on your current and future needs. Here is a breakdown of what are the pivotal pieces of equipment usually found inside a tool bag:
Cordless drills, impact drivers, circular saws, reciprocating saws, grinders, batteries, chargers, lights, belt hooks, instruction manual, and a few more.
The market is inundated with bundles consisting of small to big tools. Be it a beginner or professional; there is a tool kit for almost everyone. Buying becomes a confusing and demanding task when you have many options at your disposal.
---
Factors To Consider When Buying A Power Tool Combo Set
We have jotted down a few of the most important points to consider when buying a power toolset. Pay heed to each one carefully and make a sound option.
Tool Quantity: The very first question to ask yourself is the number of tools you actually require to get the job done. Tool kits come with two, seven, and even tools; however, it mainly depends on what you need for your current project. Consider buying a kit with more tools, as it is a wise option over purchasing other tools separately.
Corded/Cordless: Another pivotal factor to consider is — you want a corded or a cordless one. Ask yourself — am I comfortable with a charger or battery? Do I like working without fussing over cables and long wires?
Regardless of your answer, we recommend going for the cordless ones. These are compact and can be used from the comfort of your home. Ultimately, it all relies on your present and future requirements.
Storage Kit: Tool kits arrive with a carry case or bag to hold your tools. A durable storage kit will save those items from being damaged when you frequently move from one place to the other. Several brands offer a bag together with the purchase, while some ask you to purchase separately.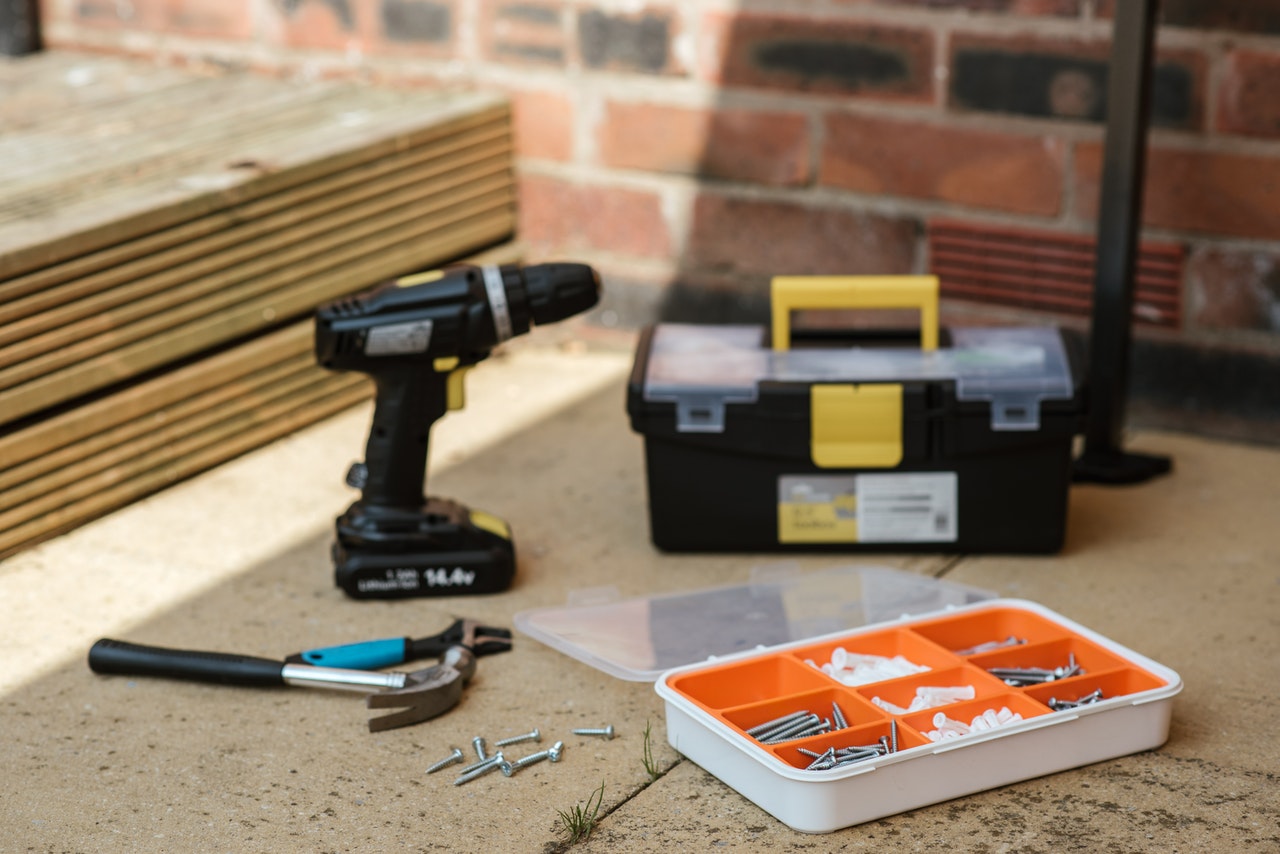 Batteries: The aforementioned products mostly operate on batteries. Most of which are powered by lithium-ion batteries. These batteries offer long run time, as opposed to the nickel-cadmium batteries that no longer exist. Consider combo kits that provide extra batteries in case of emergency.
Budget: Power tool sets come in an array of price ranges. A high-performing tool kit comes at a cost, which shouldn't prevent you from buying. You can skim through a number of reviews and articles; each one will ask you to pick a high-quality one. The significant advantage of spending a few extra dollars is that you will get higher warranties.
Engine: The only engine making positive noise on the market is the brushless motor. This type of motor is eco-friendly and offers more operating time than the brush motor. Brush motors are a tad pricey than tool kits with brushless motors.
---
Why Buy A Power Tool Kit?
The reasons to buy a power tool set are plenty. Here are a few points that highlight why purchasing a power toolset is a must.
Once you buy a power toolset, you will save a fair amount of money over purchasing each tool separately.
If you are a professional worker, an interchangeable power toolset will offer a great deal of versatility. This is a worthwhile investment that can work for years to come.
Purchasing cordless power tools in a set will ensure that batteries and chargers are compatible with all the items.
Also Read: 10 Best All Season Tires On The Market in 2020 – Buying Guide
---
Best Power Tool Sets
There is no shortage of the best power toolset on the market. It all depends on your project and the budget you have set. The following are the best products available:
1. Dewalt Max Cordless Drill Power Tool Set, 9-Tool ( DCK940D2)
Dewalt is undeniably the best brand consisting of essential power tools, which are pivotal in everyday life. This cordless drill kit is supplied with an additional Bluetooth speaker, allowing you to listen to music with other smart devices. This power tool set includes a DCF885 impact driver that can clock a speed of about 2,800 RPM.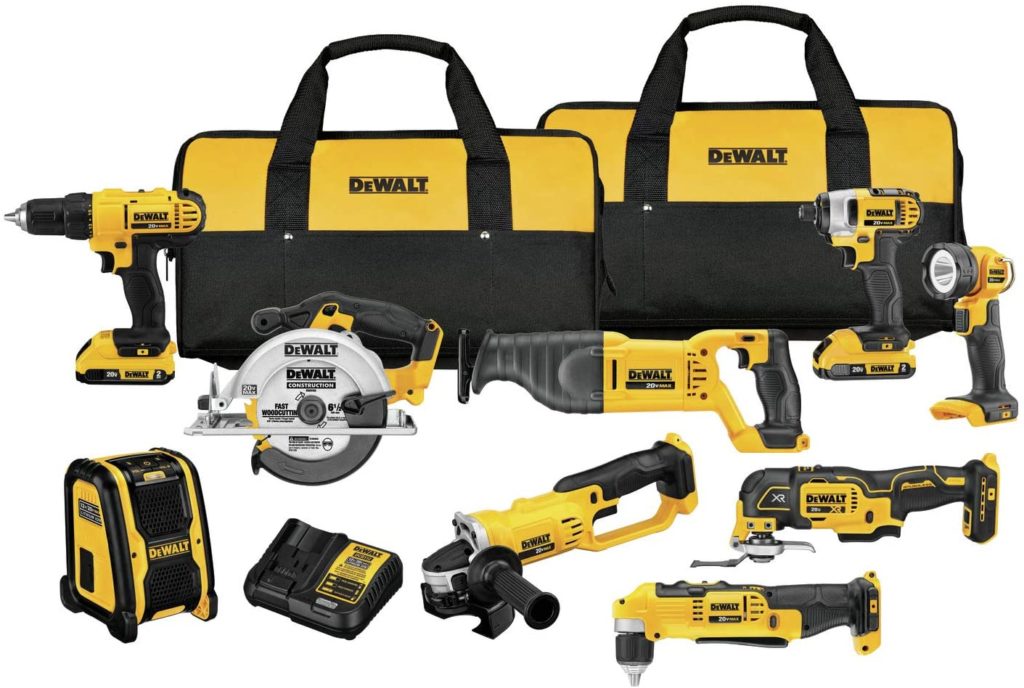 Several other vital tools are packed inside this bundle— a 6-pound piston that hits 3,000 SPM at 11 strokes, an oscillating tool, an LED work light, a grinder, and many more. These tools are well-designed and built to be used anywhere and for as long as one can.
2. Porter-Cable 20V Max Cordless Drill Combo Kit, 8-Tool (PCCK619L8)
The number two spot is secured by experts' favorite Porter-Cable 20V Max Cordless Drill Combo Kit. This power tool is a perfect combination of handy tool sets like the PCC601 drilling engine featuring 2-speed engines of 0-350 RPM and 0-1,500 RPM.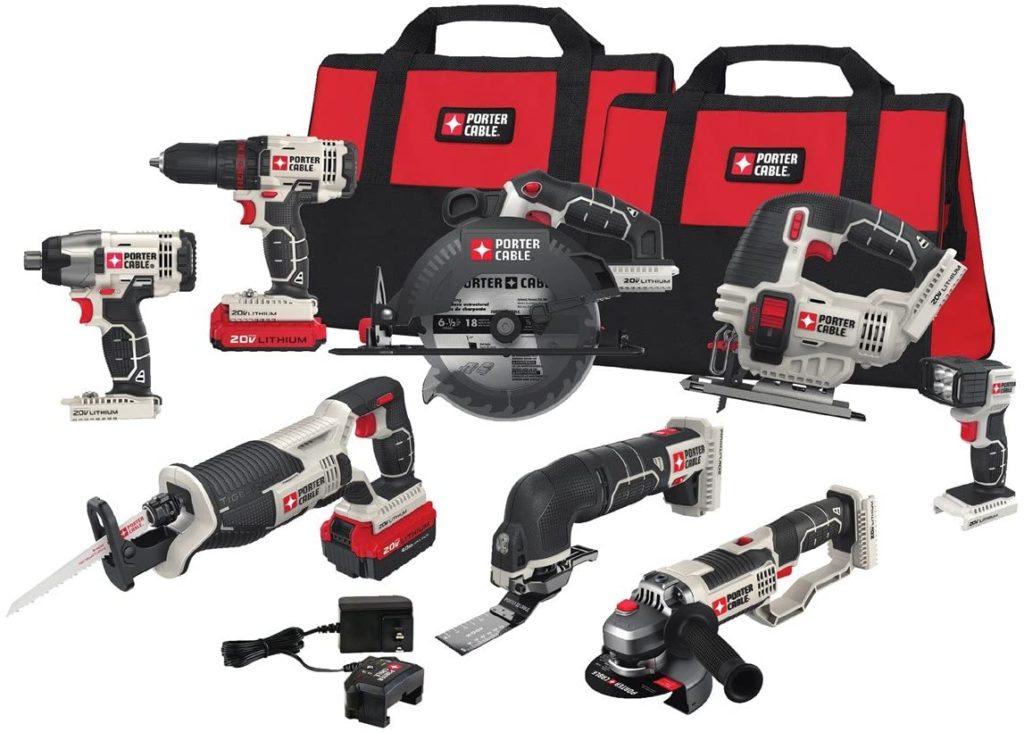 The kit arrives with an easy-to-use oscillating device, a powerful jigsaw, a circular saw, a couple of batteries, and a charger, to name a few. In addition, there is a grinder with a comfortable handle to hold for a longer duration and a flashlight to help you perform the tedious tasks.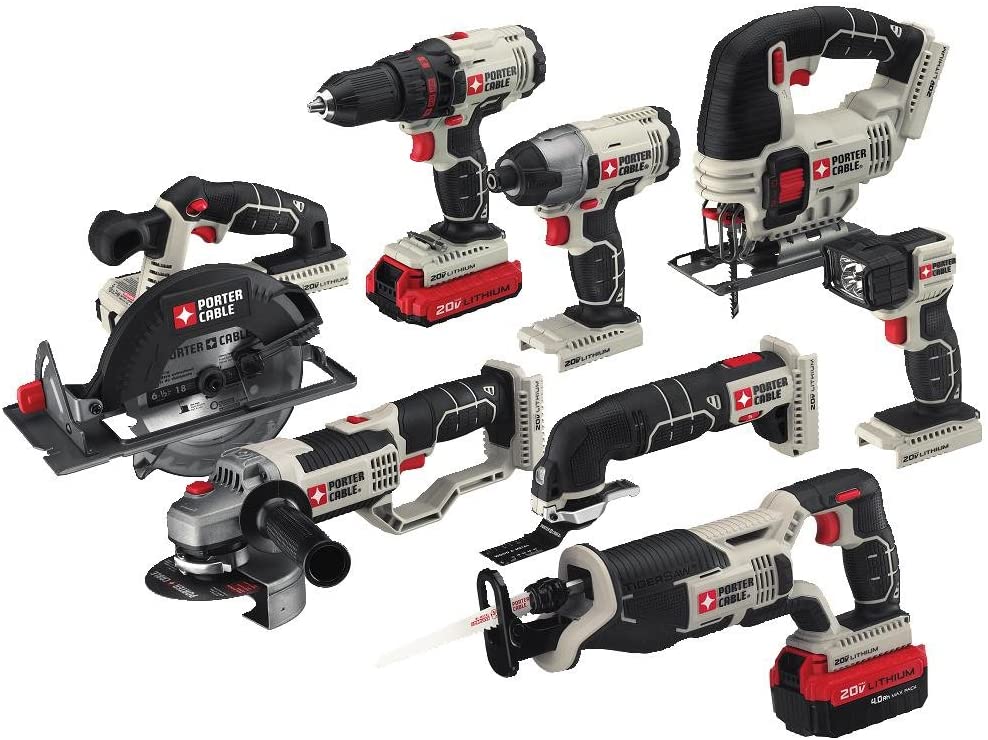 This tool kit is user-friendly and catered for those who tirelessly look to fix things up. The supplied tools are light and pretty neatly designed.
3. Milwaukee M18 Cordless Compact Tool Kit 2696-24
The Milwaukee M18 Cordless Compact Tool Kit is an attractive package of four wireless devices. This tool kit arrives with a cordless drill/driver, a Sawzall with a slip-resistant grip, a lightweight circular saw, and a flashlight with an adjustable head.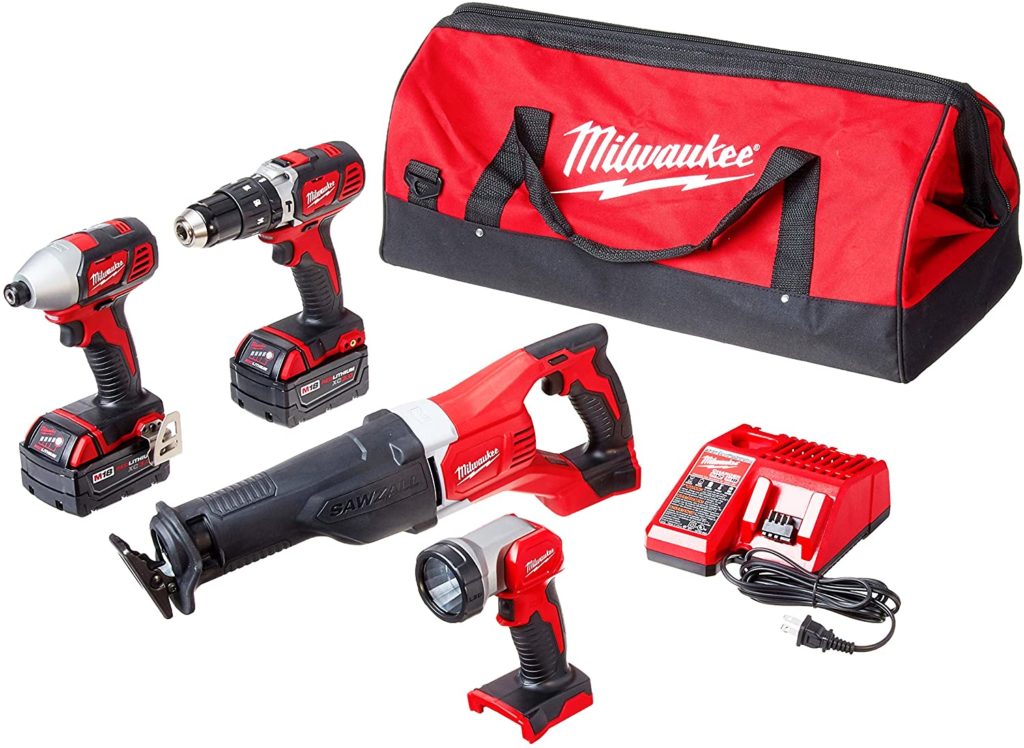 The saw boasts of an inductive variable speed trigger, which with the assistance of a patented gear-protecting clutch generates power. All of these tools are durable and are backed by 5-years of warranty. What's more, this tool kit has a screen that displays the runtime, providing you with battery information. This also is the best battery tool set on the market.
4. Bosch 12V Cordless Combo Kit, CLPK22-120
Bosch has a strong reputation for making some high-performance best cordless tool sets at affordable prices. The CLPK22-120 is a package consisting of two tools — a drill and an impact driver. Both of these tools are lightweight and beginner-friendly.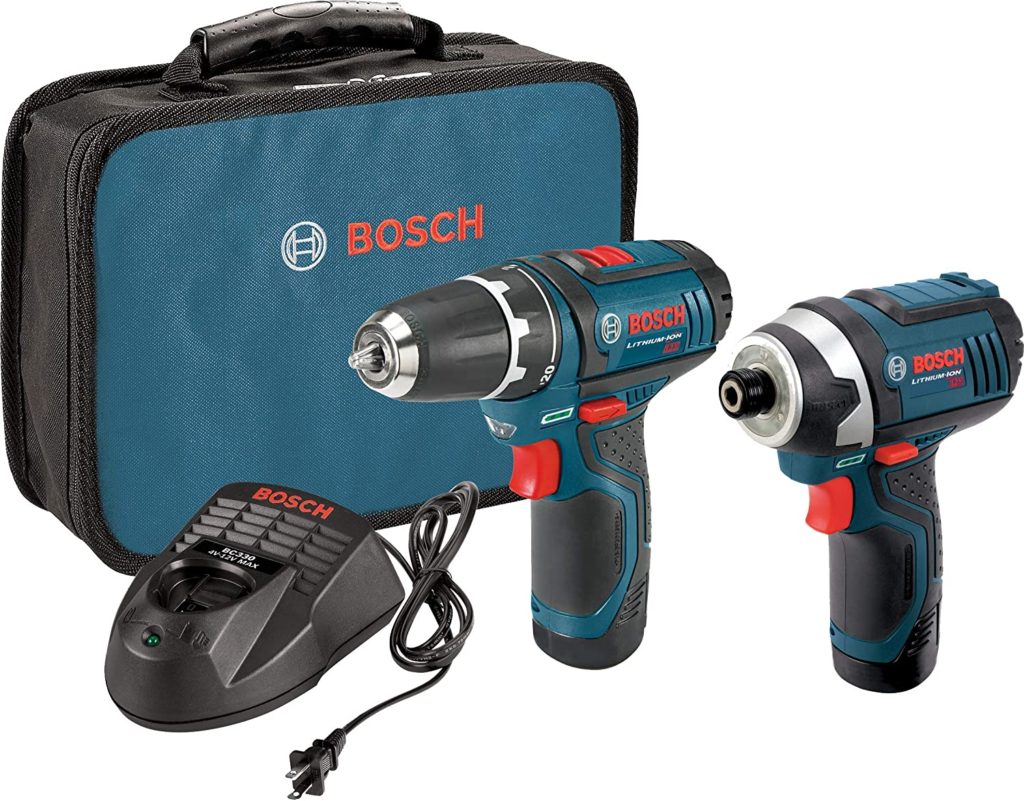 This tool kit features two batteries and a charger too. The cordless drill boasts three integrated lights on the head, which allows the driver to perform smoothly in low-light settings.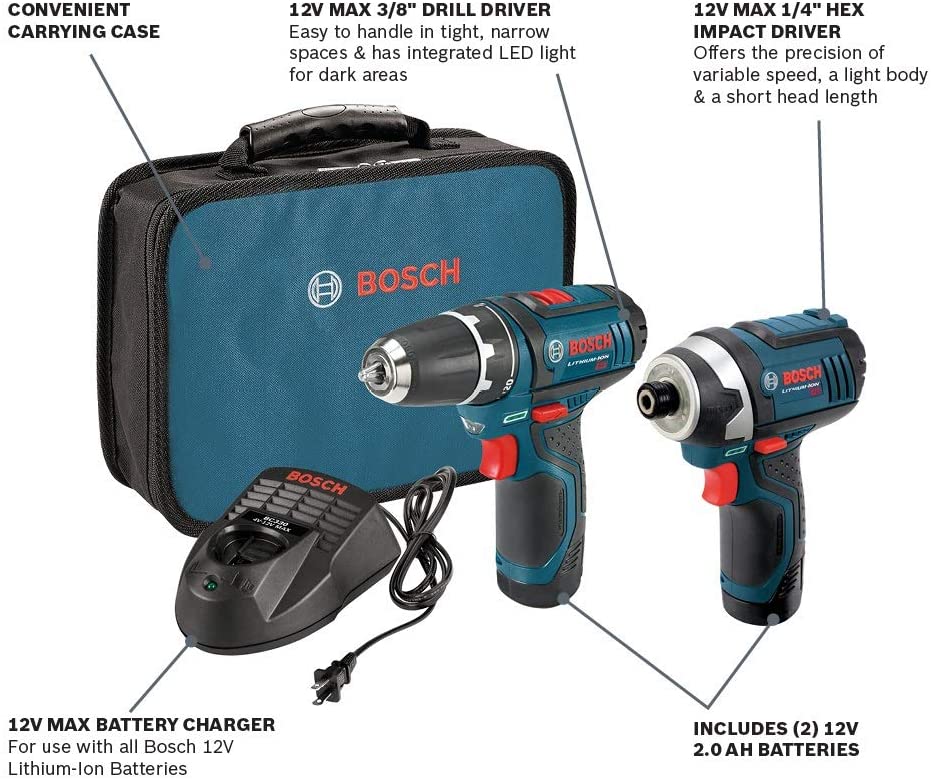 Furthermore, the CLPK22-120 is supplied with a three-year protection plan from the manufacturer. This tool kit is also available in a brushless variant.
5. Black+Decker Cordless Drill Combo Kit, 6-Tool (BD4KITCDCRL)
The Black+Decker Cordless Drill Kit includes four heavy-duty tools that come in handy in most of your everyday applications. The kit comes with a drill/driver, a clutch, and LED lights to illuminate your working area.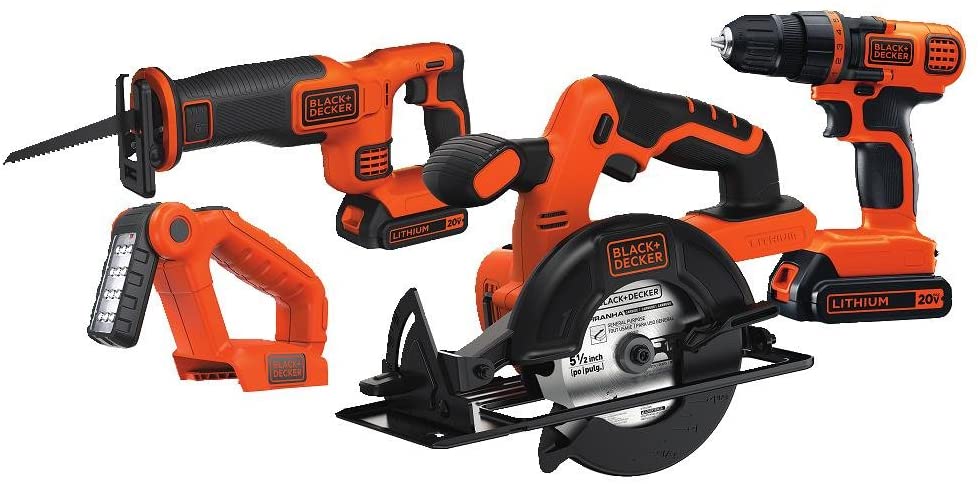 The LED system oozes out 70 lumens of light for up to 11 hours. This power tool set includes a torque-powered circular saw, which comes with a 5-½ sharp blade to slice through the most robust objects.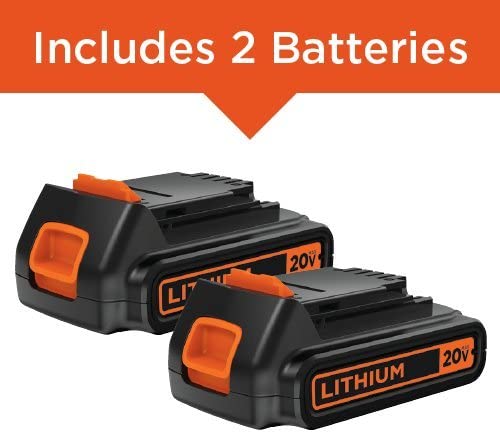 This is by far the best that we recommend for portability and durability. Besides, this product comes with a limited warranty for two years.
Also Read: Best Floor Jacks For Your Vehicle In 2020
6. Dewalt 20V Max Cordless Drill Combo Kit, 10-Tool (DCK1020D2)
Another impressive and power-packed tool set from DeWalt is the DCK1020D2 20V Max Cordless Drill Kit. This combo kit features ten top-notch tools, including a Bluetooth speaker, charger, and two batteries.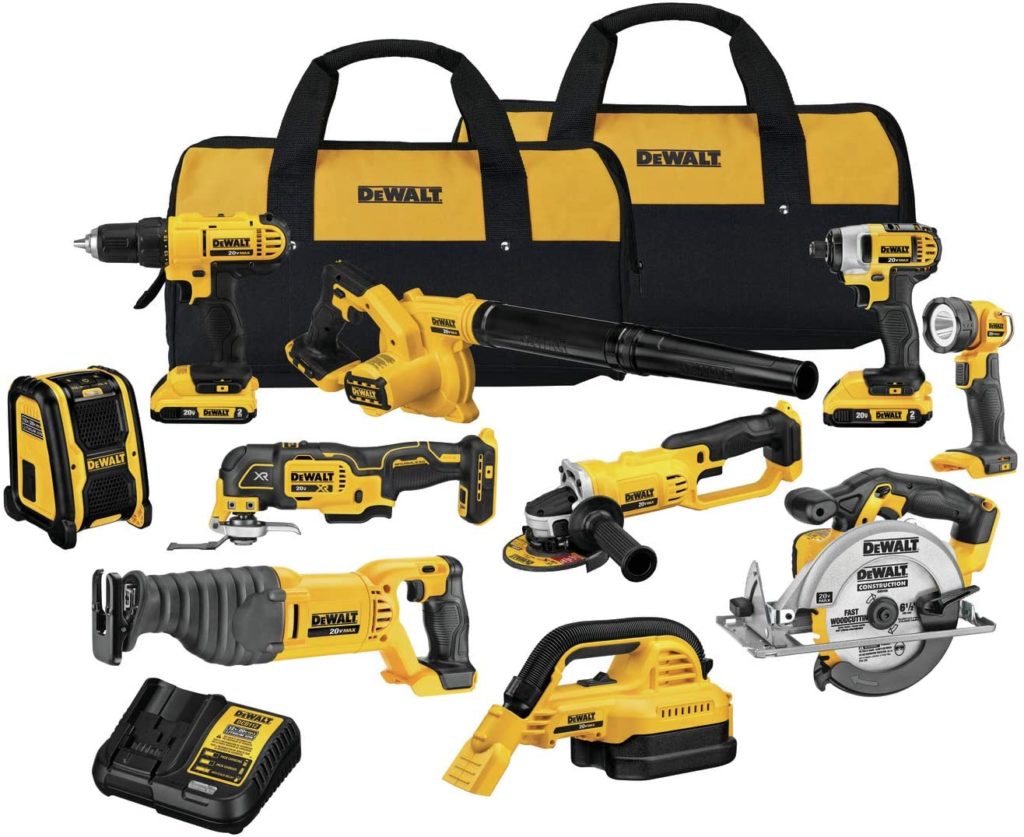 The kit includes a cordless drill, a blower, an impact driver, an oscillating tool, a grinder, a circular saw, and a reciprocating saw. This safe-to-use toolkit is integrated with powerful engines to make drilling and cutting less demanding and more effortless.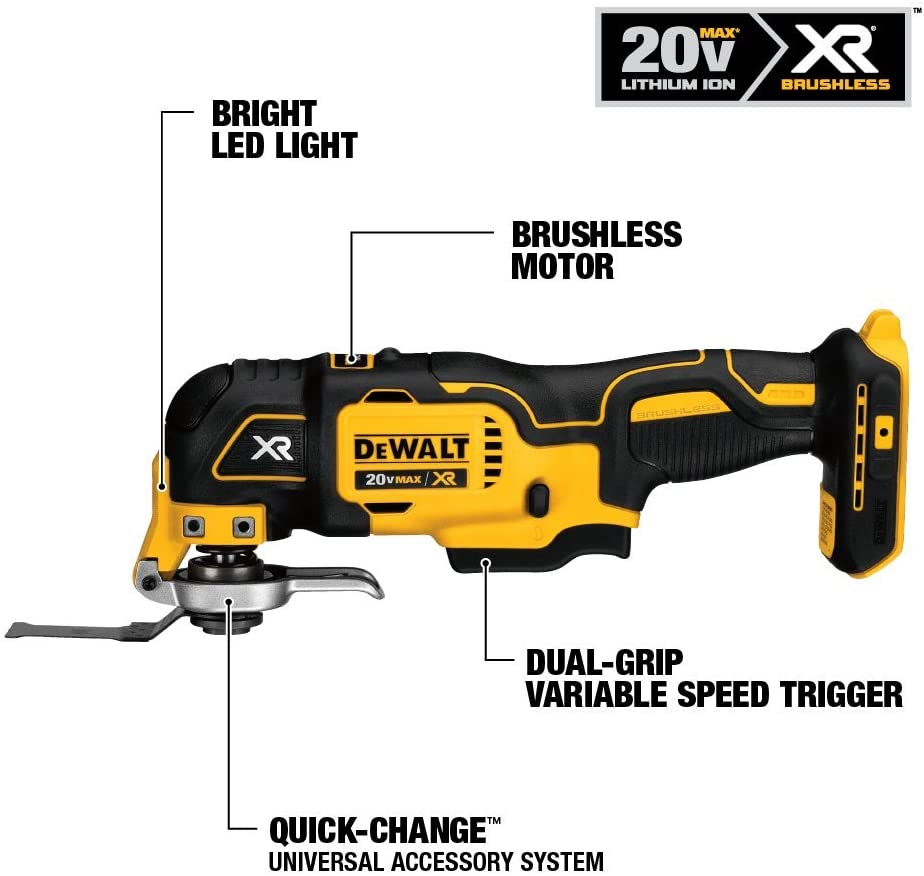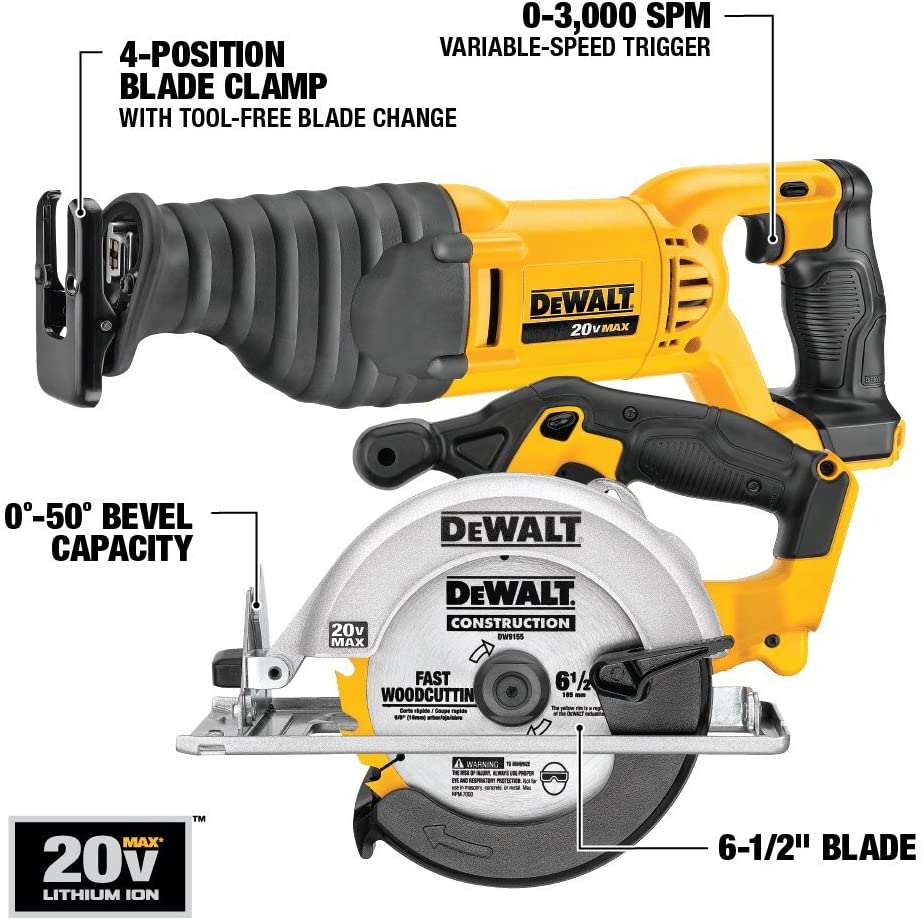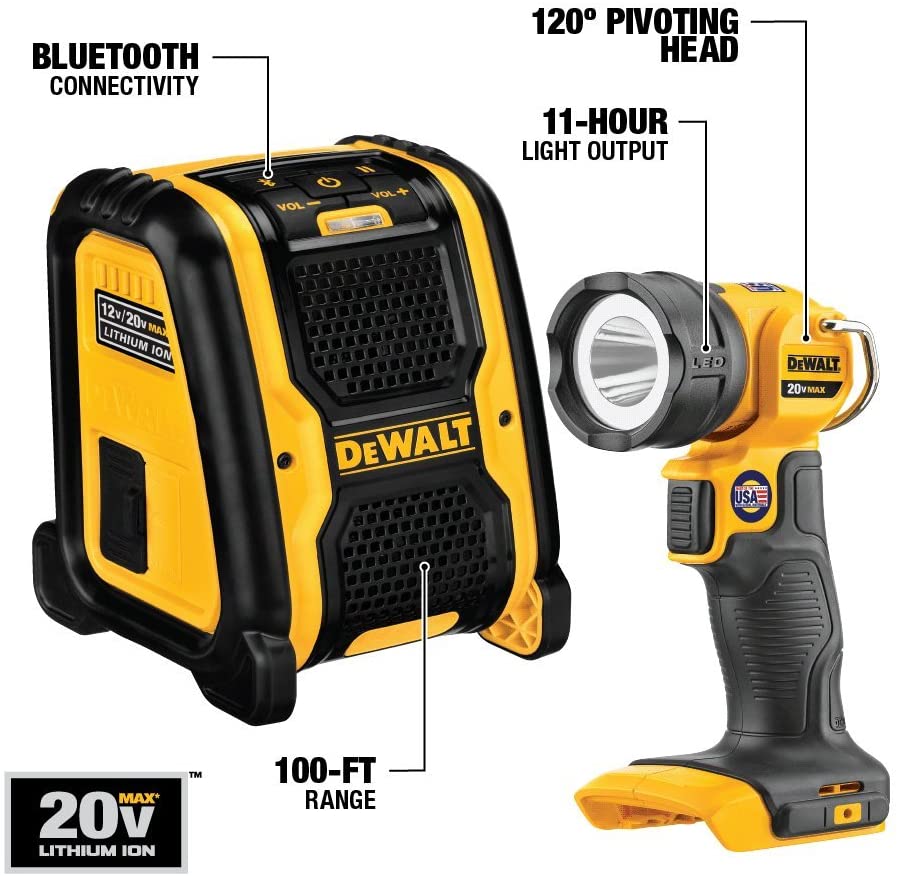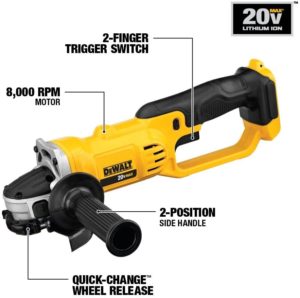 If you are looking for a comprehensive toolkit with valuable tools, this one is worth every penny. There is three-years of limited warranty offered by the manufacturer.
7. Makita XT706 3.0Ah 18V LXT Cordless Combo Kit (7-Piece)
This Lithium-Ion-powered Makita XT706 Cordless Kit is made keeping in mind professional users. This toolset includes a hammer drill/driver, an impact driver, a circular saw, a reciprocating saw, and an angle grinder.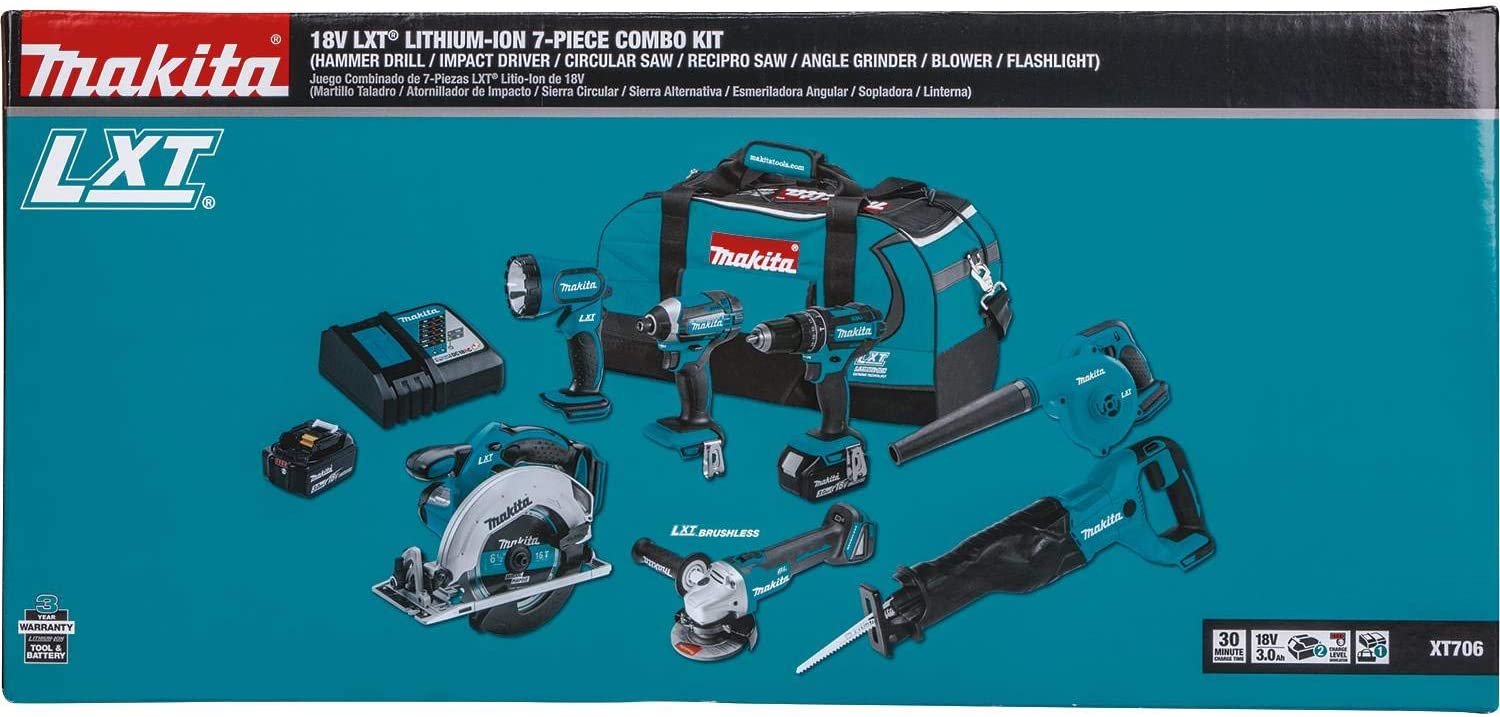 All of these tools operate on the exact kind of Lithium-ion batteries. Apart from the tools mentioned above, this kit comes with an 18V air blower and a powerful Xenon flashlight.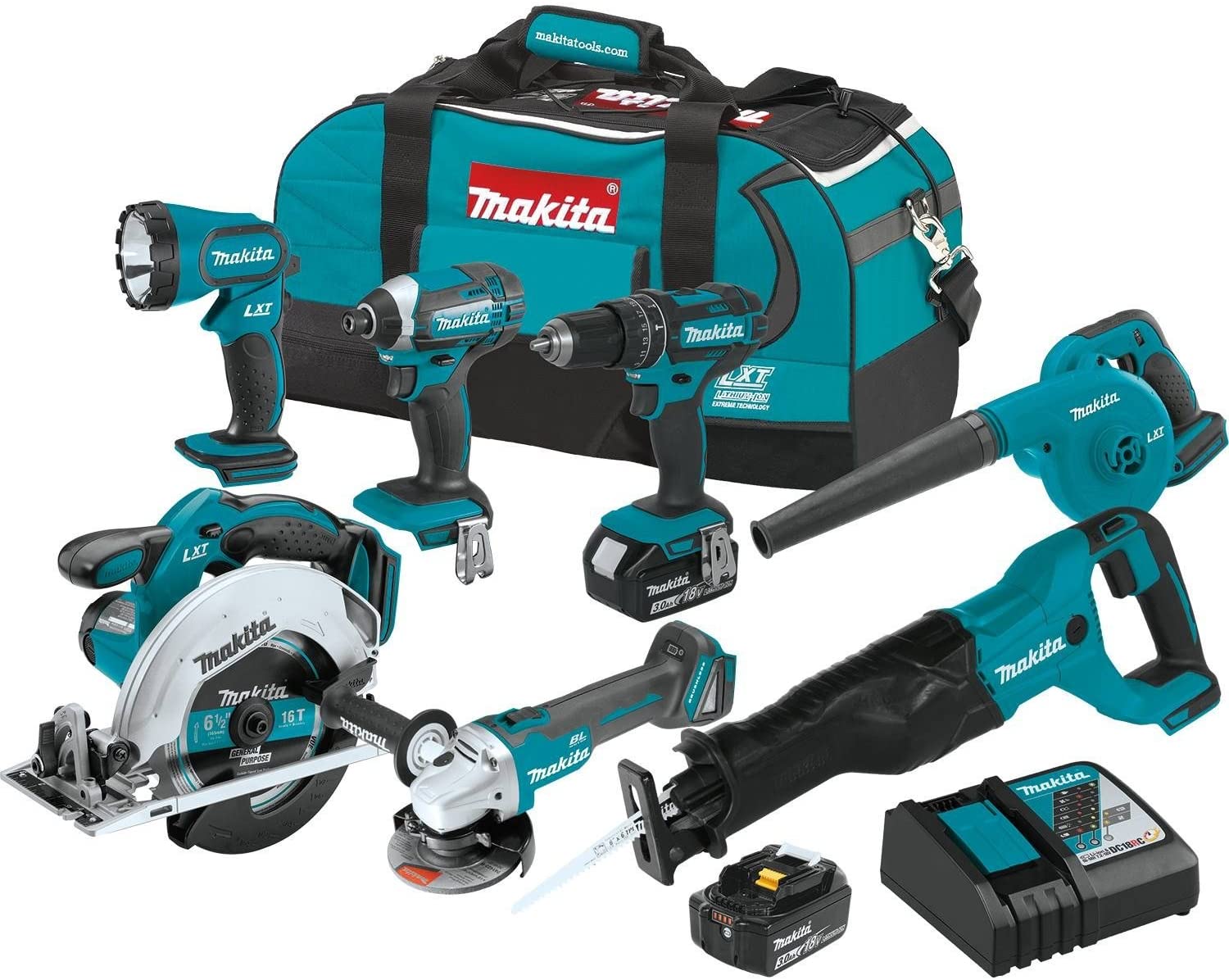 Be it demolition, drilling, or cutting, each of these tools generate a tremendous amount of power to complete the tasks. A three-year limited warranty backs the tools, battery, and charger.
8. Porter-Cable 20V Max Cordless Drill Combo Kit, 2-Tool (PCCK604L2)
The PCCK604L2 Max Combo Kit is another exciting offering from Porter-Cable. This power tool set features two top-quality tools — a two-speed drill/driver and an impact driver.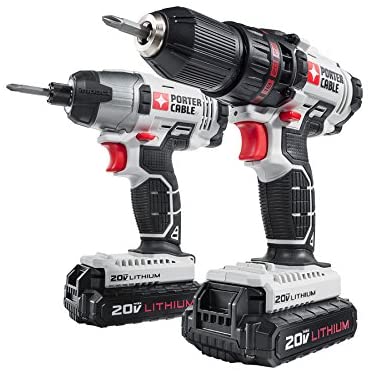 The driver arrives in a tiny size and is suitable to get tasks done in cramped regions. Both the tools are powered using 20-volt lithium-ion batteries.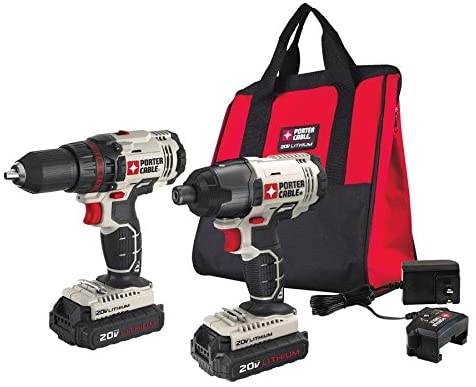 The ¼-inch impact driver is powerful enough, as it offers a top speed of 0-2800 RPM and 0-3100 BPM. The drill features LED lights that work considerably well in low-light settings. The ergonomically-designed grip works well in long sessions. The manufacturer offers a three-year limited warranty on the drill, whereas a two-year limited warranty on the batteries.
9. Skil 4-Tool Combo Kit (CB739601)
The Skil Combo Kit is an underrated performer in the market. Skil's 4-tool kit boasts a cordless drill/driver, an impact driver, a reciprocating saw, and an LED spotlight.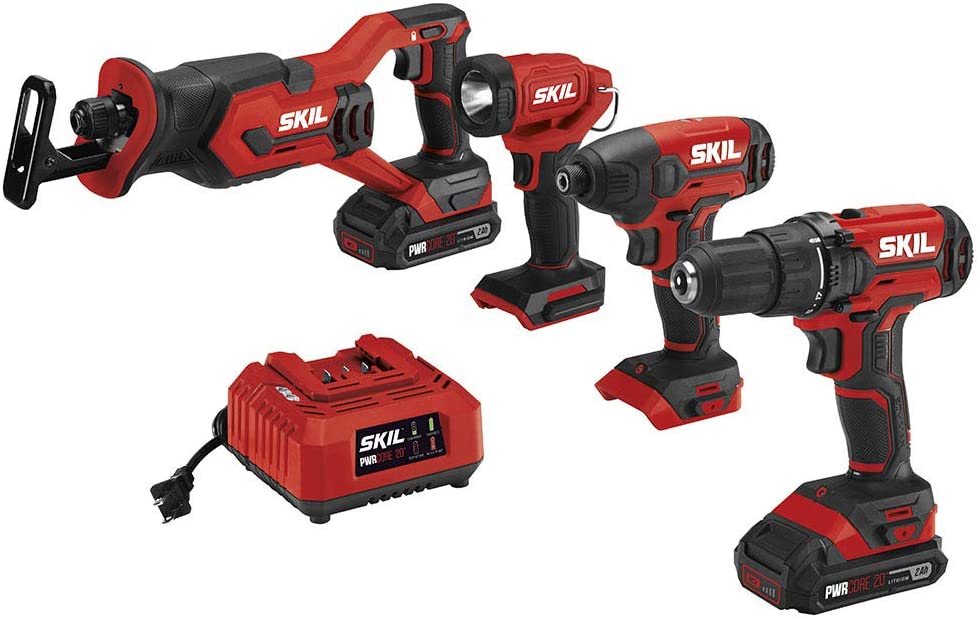 This powerful toolset also includes two Lithium batteries and a single 20V charger. All of these tools are handy for users working on heavy or light-duty projects.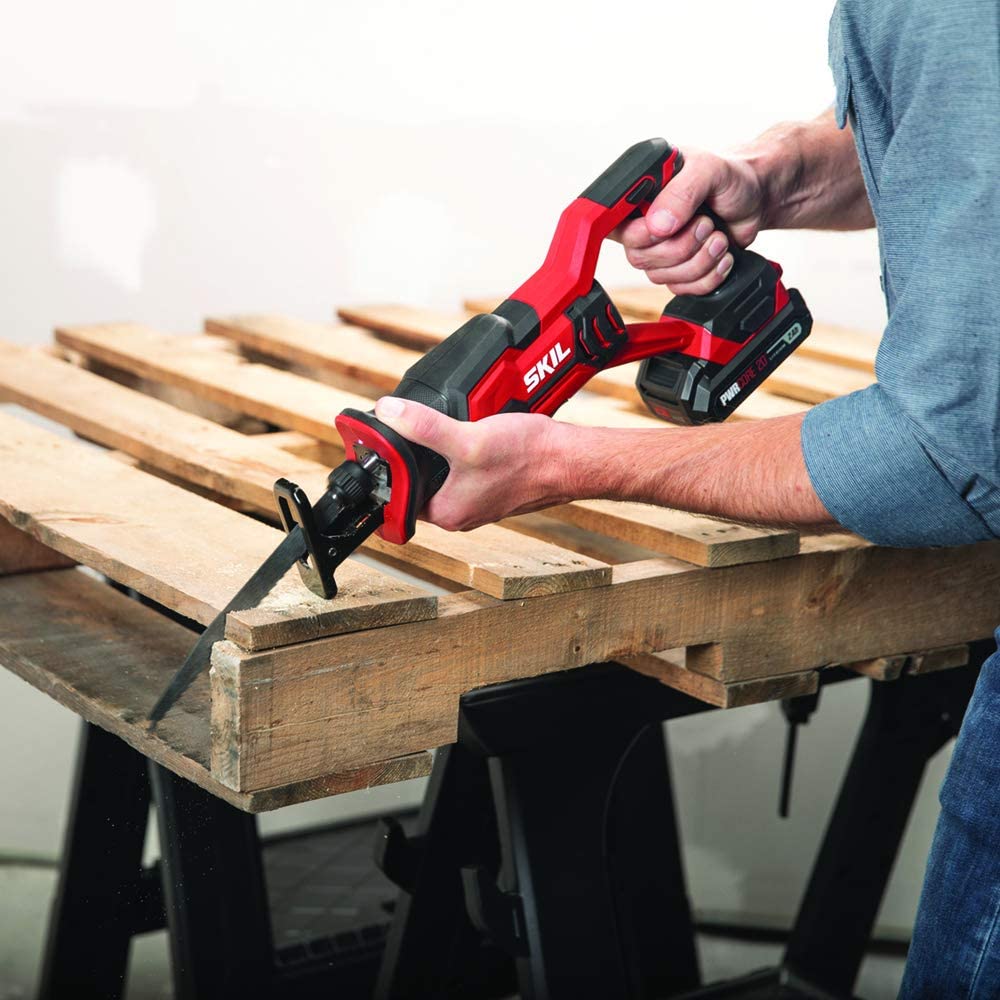 The CB739601 toolset is versatile and compact that can be placed and used from your place of comfort. The Lithium battery powering these tools works on an innovative temperature management system, which keeps the battery cool and going during demanding chores. Each of the tools is backed by a five-year limited warranty from the manufacturer.
10. Makita CT226 12V Max CXT Cordless 2-Piece Combo Kit
The Makita CT226 CXT is a Lithium-Ion powered tool set with two exceptional heavy-duty tools. This tool kit features a 2-speeds driver-drill and an impact driver.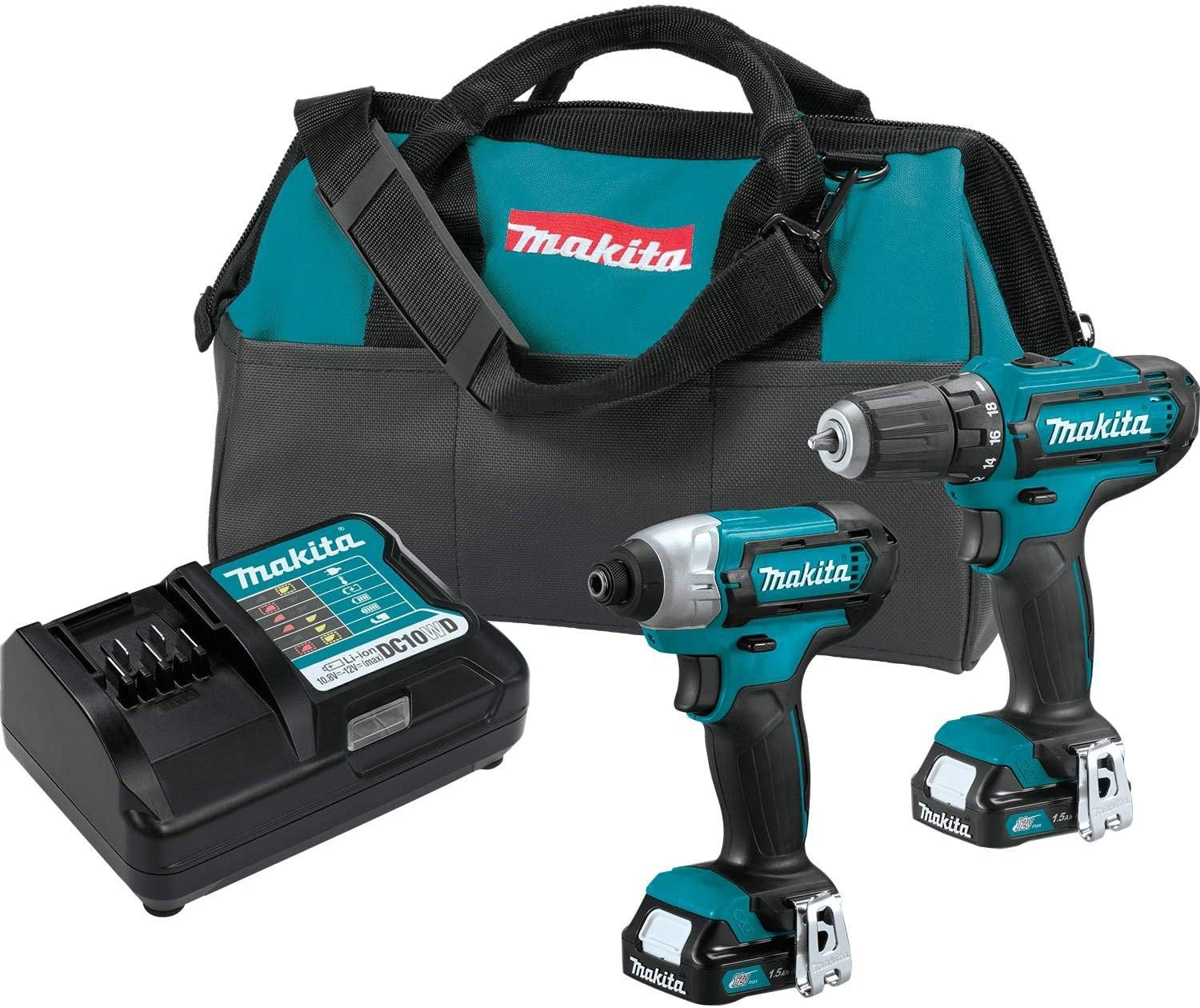 The 12V batteries last longer and get the job done. For areas with little but no lights, the tools feature LED light that illuminates bright lights.
The CT226 sports ergonomically-designed handles that will assist you in the long run. This combo kit is an invaluable tool to have, as it is efficient in — plumbing, wiring, and other internal repairs. The tool is convenient even in dark areas, courtesy of the red and green LED lights.
11. DeWalt 20V Max Combo Kit 4-Tool (DCK421D2)
DeWalt's DCK421D2 is our third combination from the brand on this best power tool sets' list. This 4-tool kit can help in a variety of applications accurately and effortlessly. All of the four tools work with the support of lithium-ion batteries.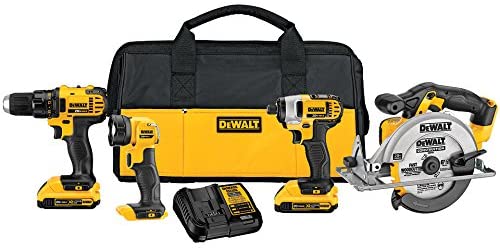 The tools included in the kit are — drill/driver, impact driver, circular saw, and LED light that exudes 110 lumens of light output. The DCK421D2 has the drills working on 2-speed variations, which come in nifty in several applications.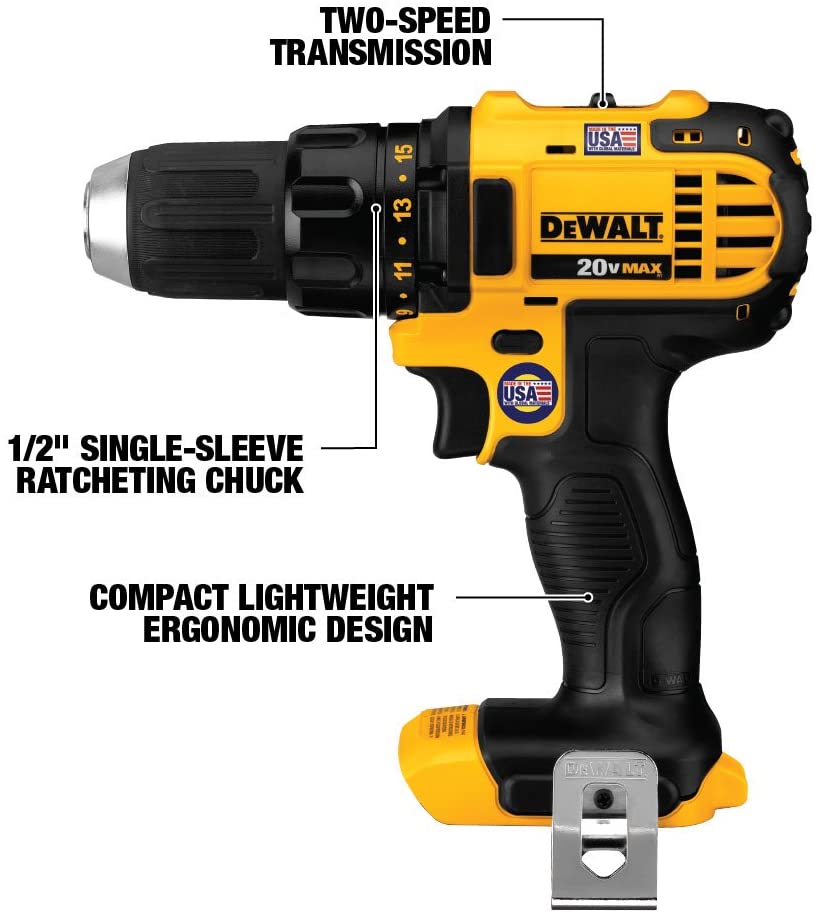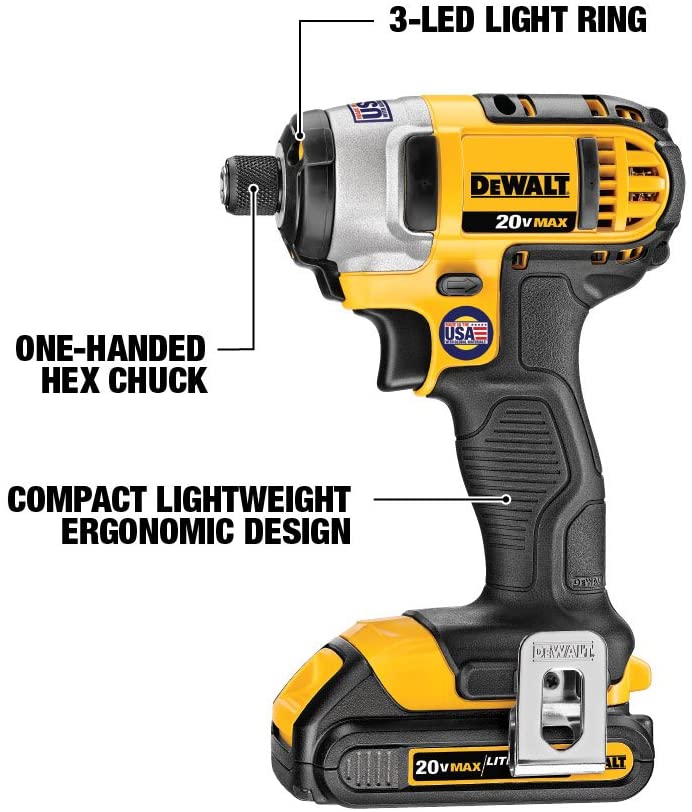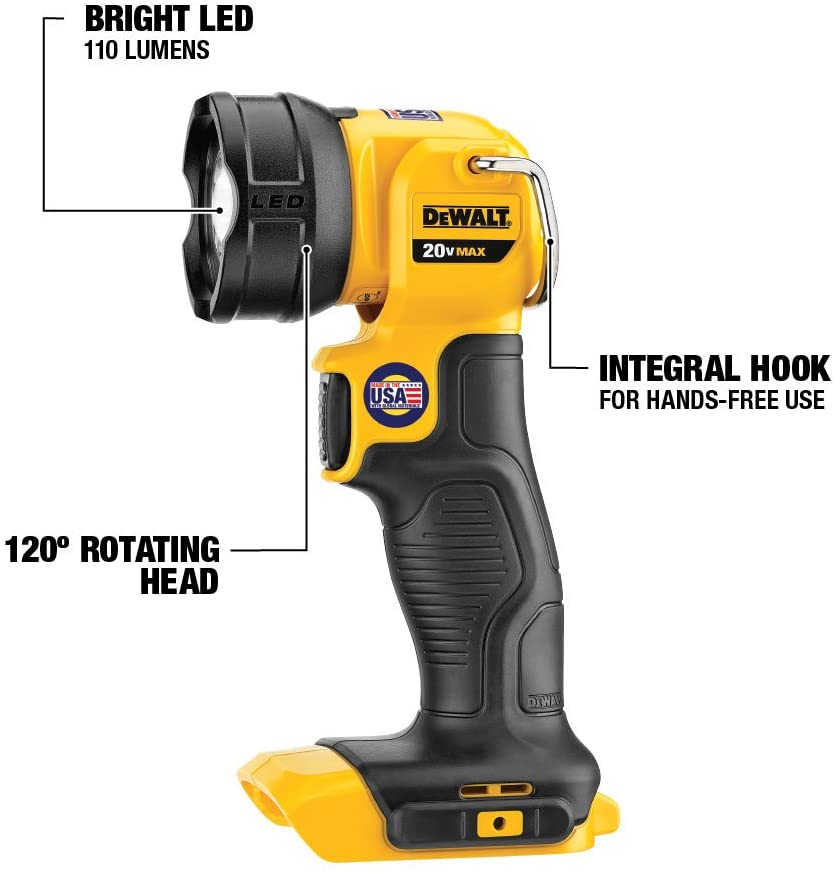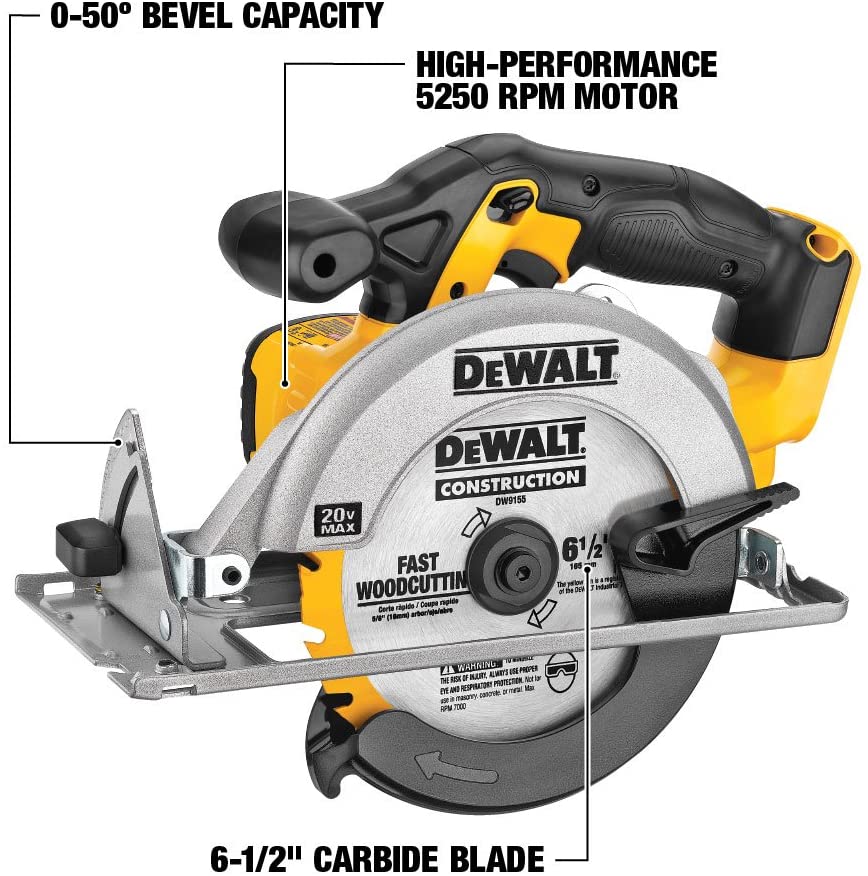 The kit is supplied with two lithium-ion batteries and a charger. The manufacturers offer a 3-year limited warranty and a 90-day money-back guarantee.
12. Makita XT612M 18V LXT Cordless 6-Piece Combo Kit
The Makita XT612M Cordless Kit is another impressive tool kit from the house of Makita. The tools are brushless and cordless machines that work on electrical control.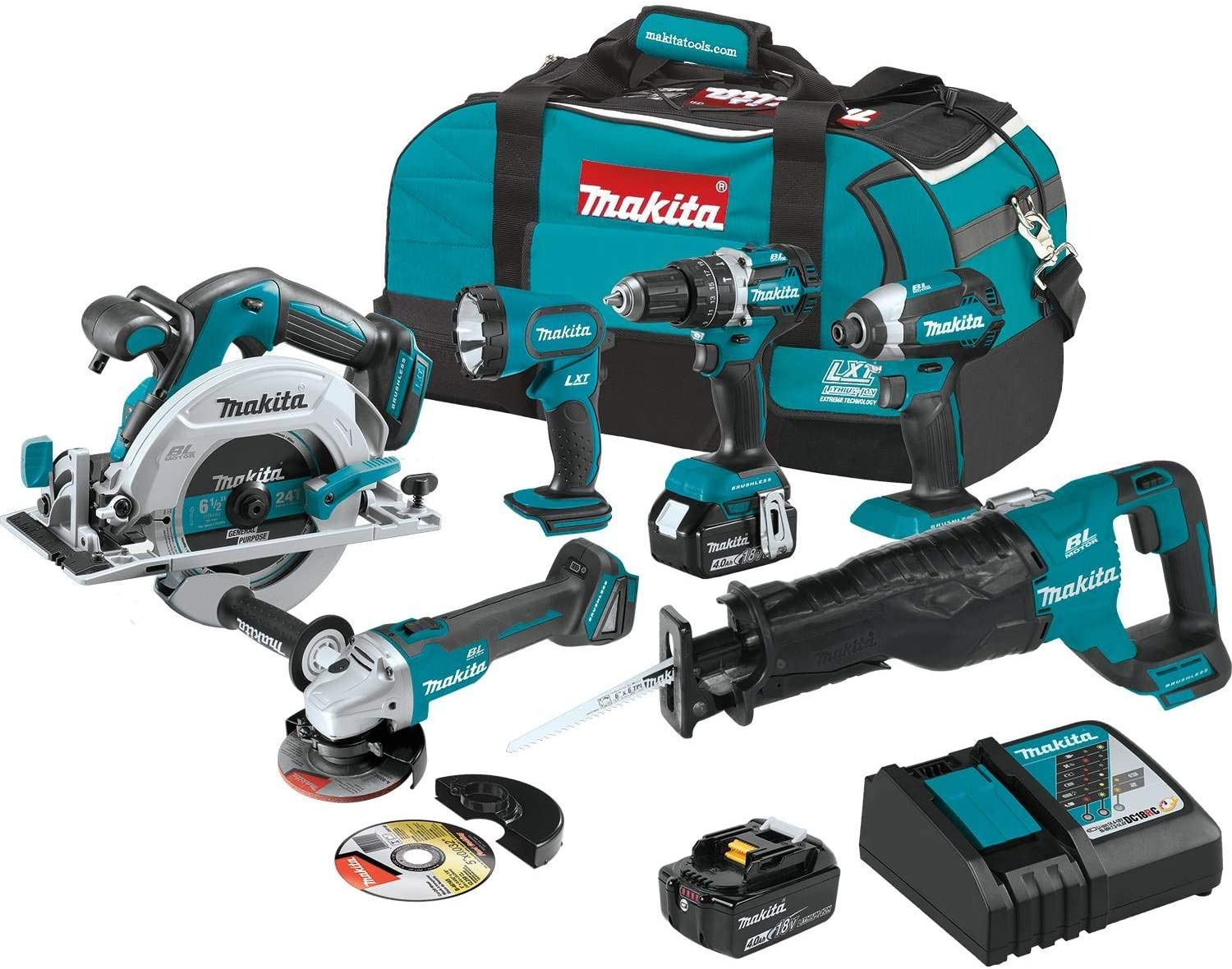 This enables the tool to optimize battery and energy to run 50 percent longer than other standard tools. The XT612M features a brushless motor that helps in removing all carbon brushes, allowing the motor to run cooler and longer.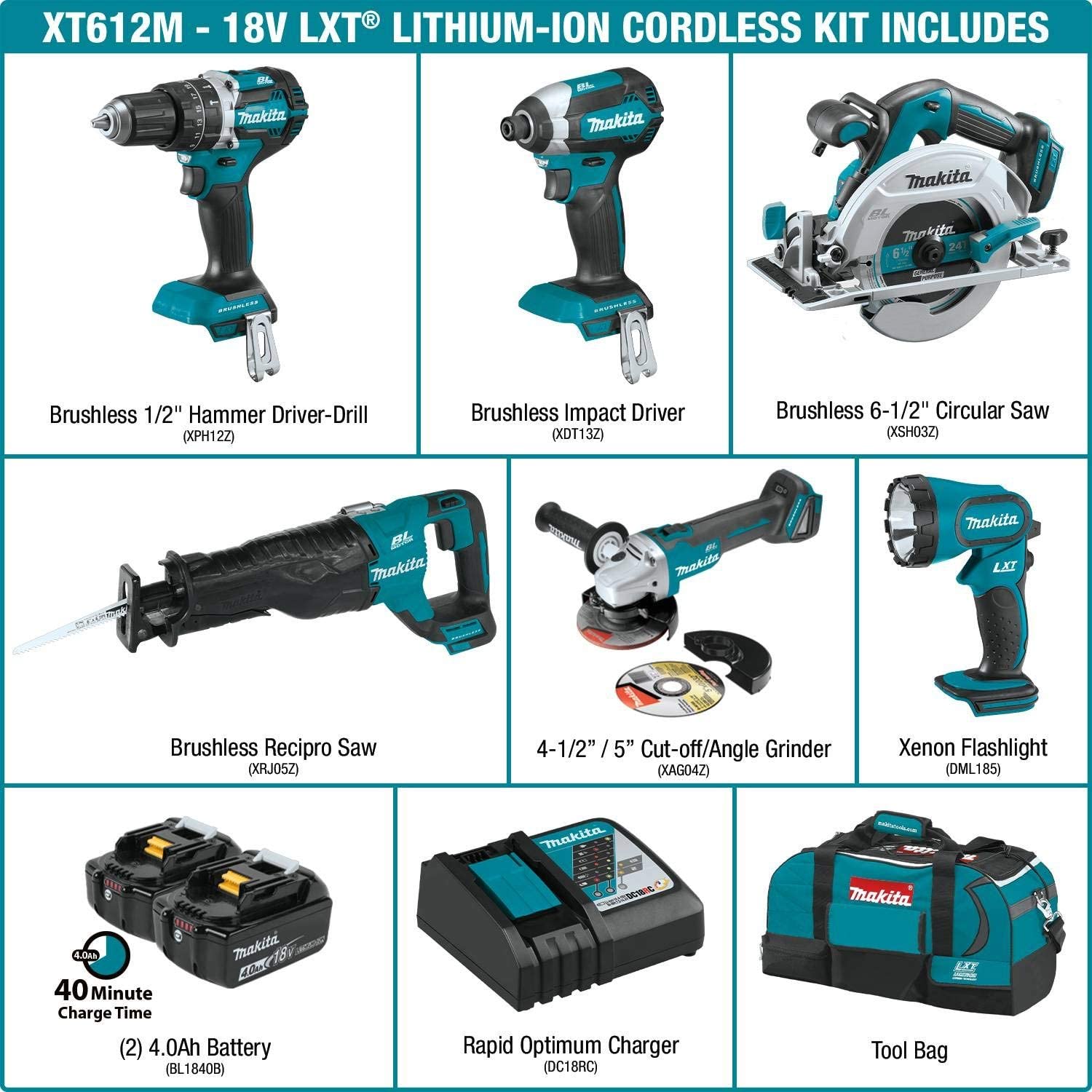 The tool kit is backed by 3-year limited warranty offered by the manufacturer. Weighing about 41 pounds in total, this tool kit is convenient and can be carried along anywhere.
13. Ryobi P884 18V ONE+ Combo Kit, 6-Tools
The thirteenth spot on the best power tool sets list is the Ryobi P884 One+ Lithium-Ion Combo Kit. This is a 6-tools kit featuring — impact driver, drill/driver, reciprocating saw, circular saw, flashlight, and multi-tool.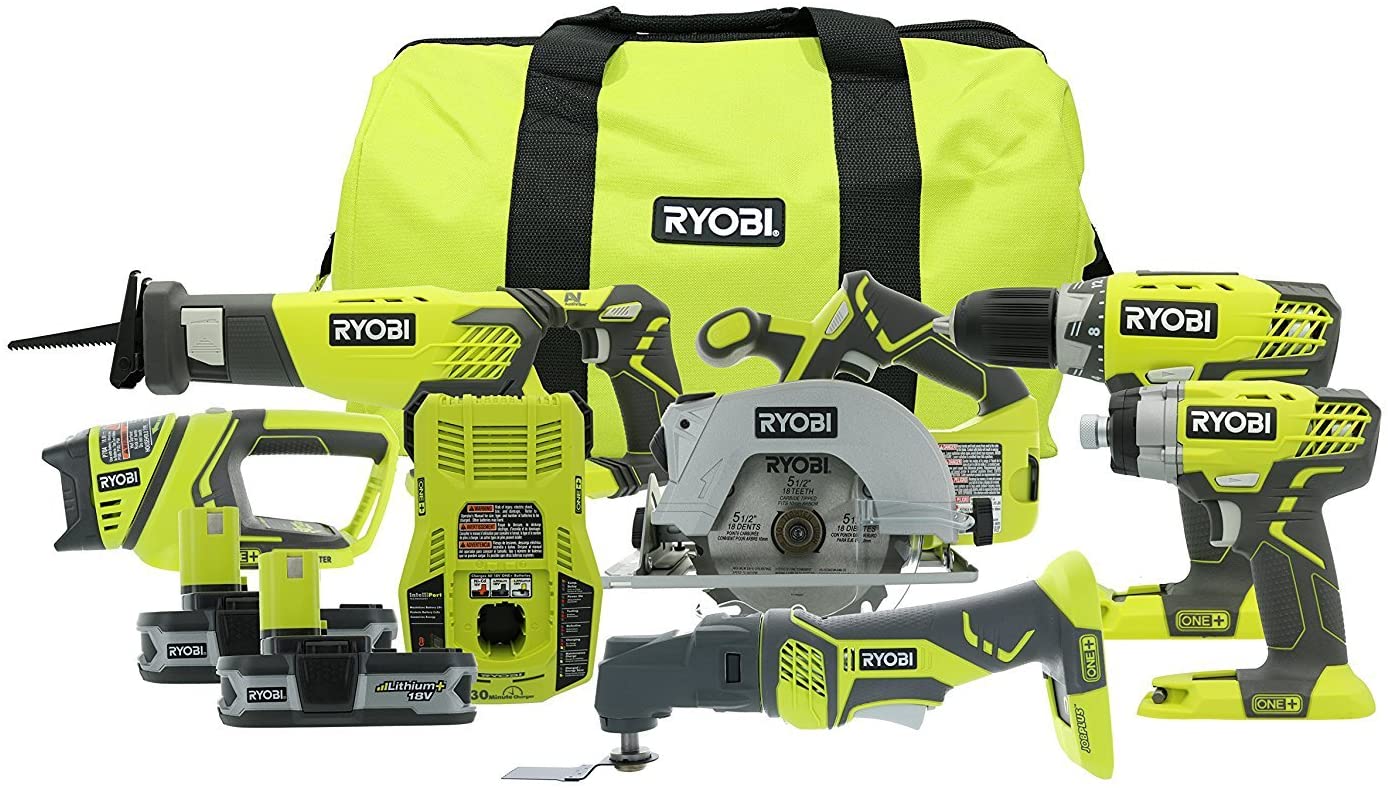 This tool kit also includes two compact Lithium-ion batteries and a charger. The reciprocating saw is useful in collecting dust and is widely used in cutting down tree branches and PVC pipes.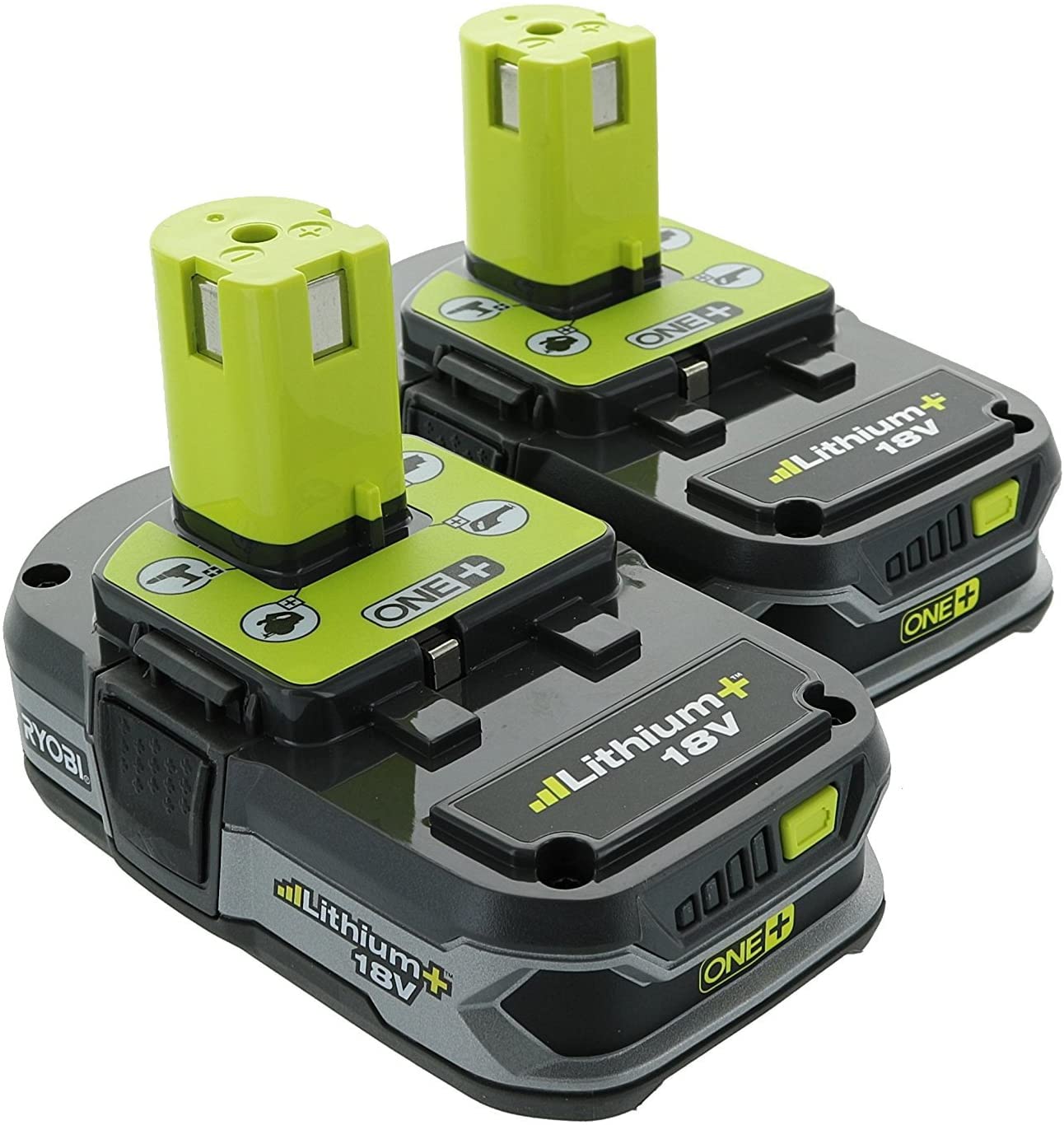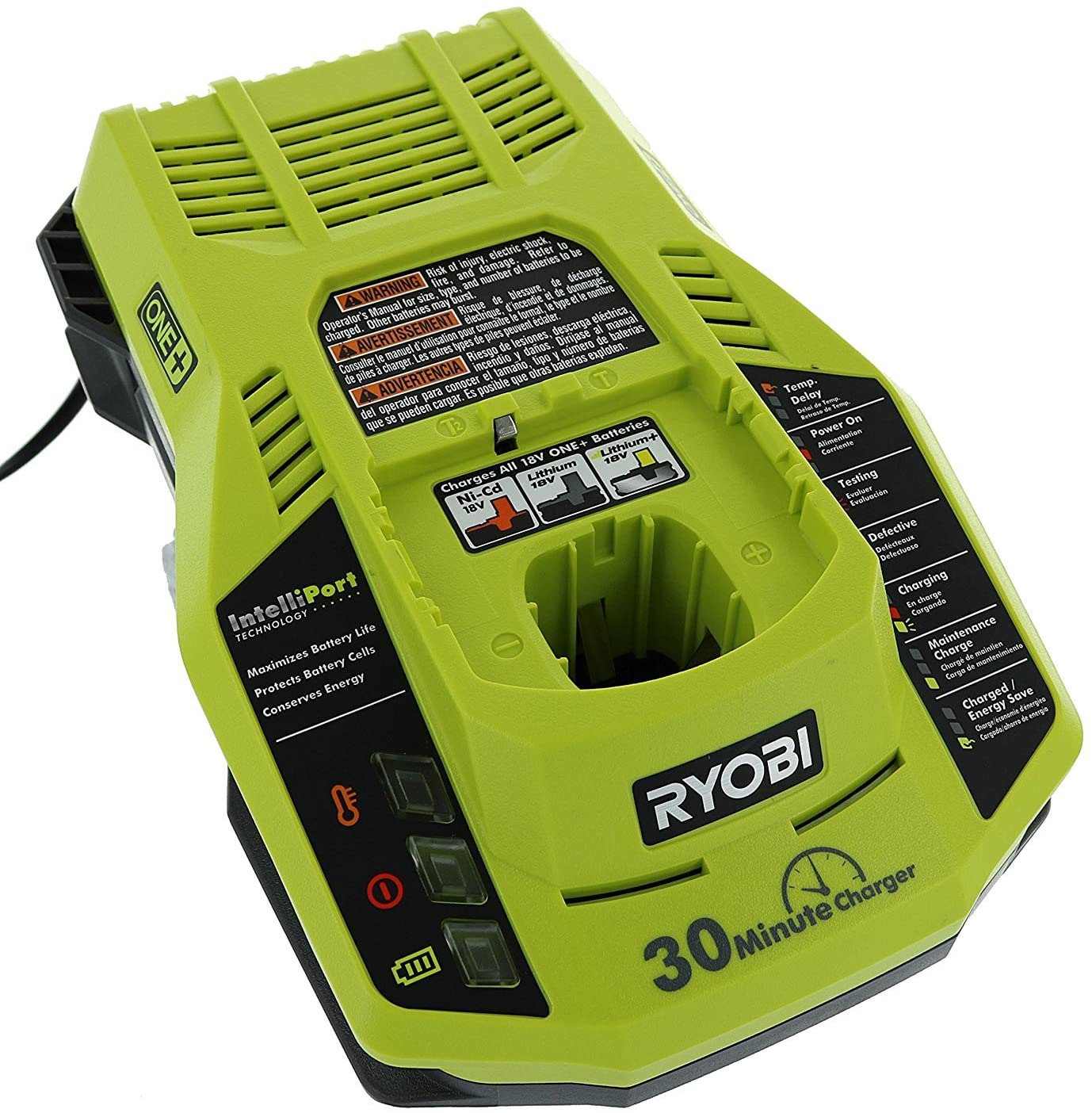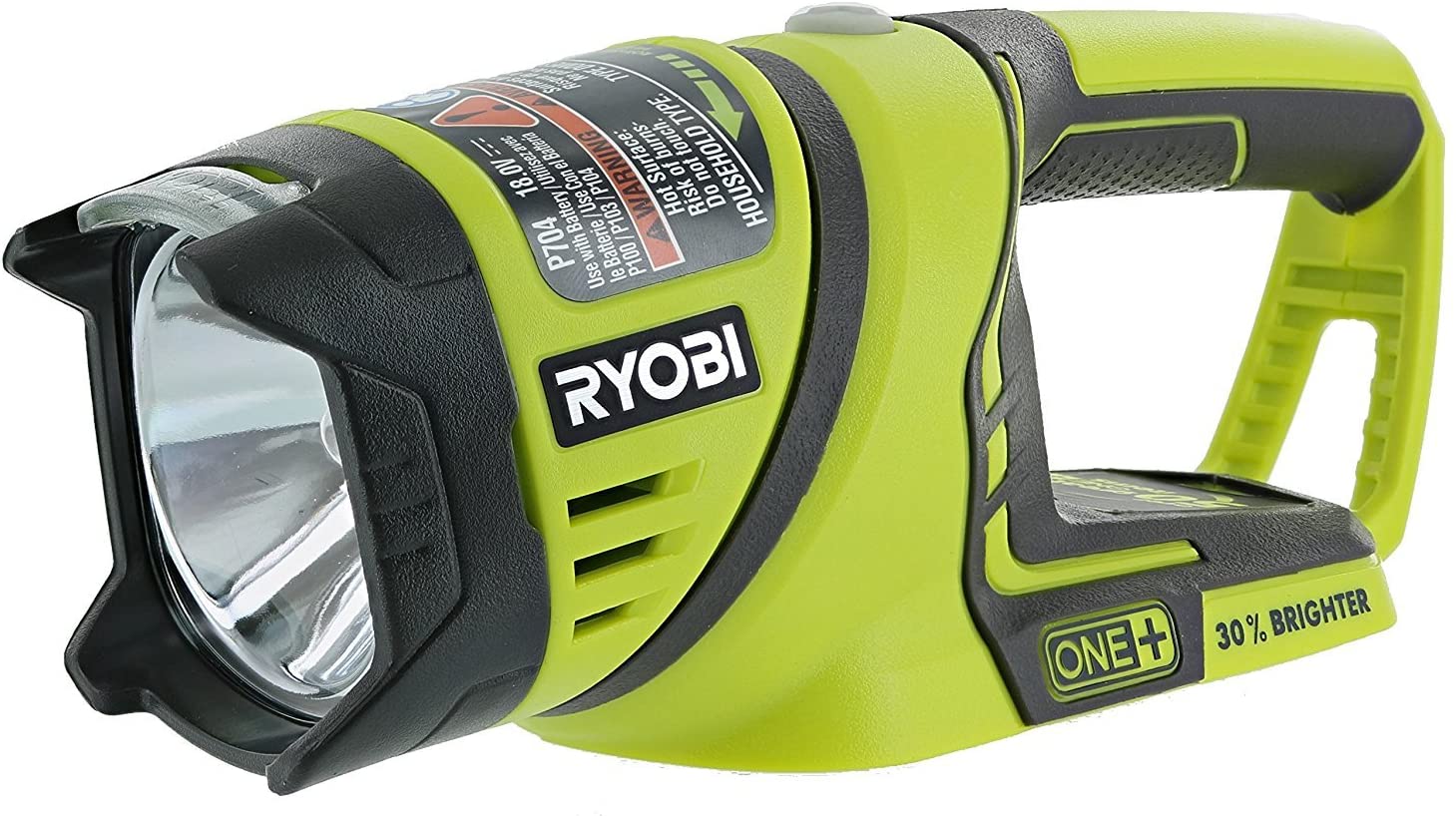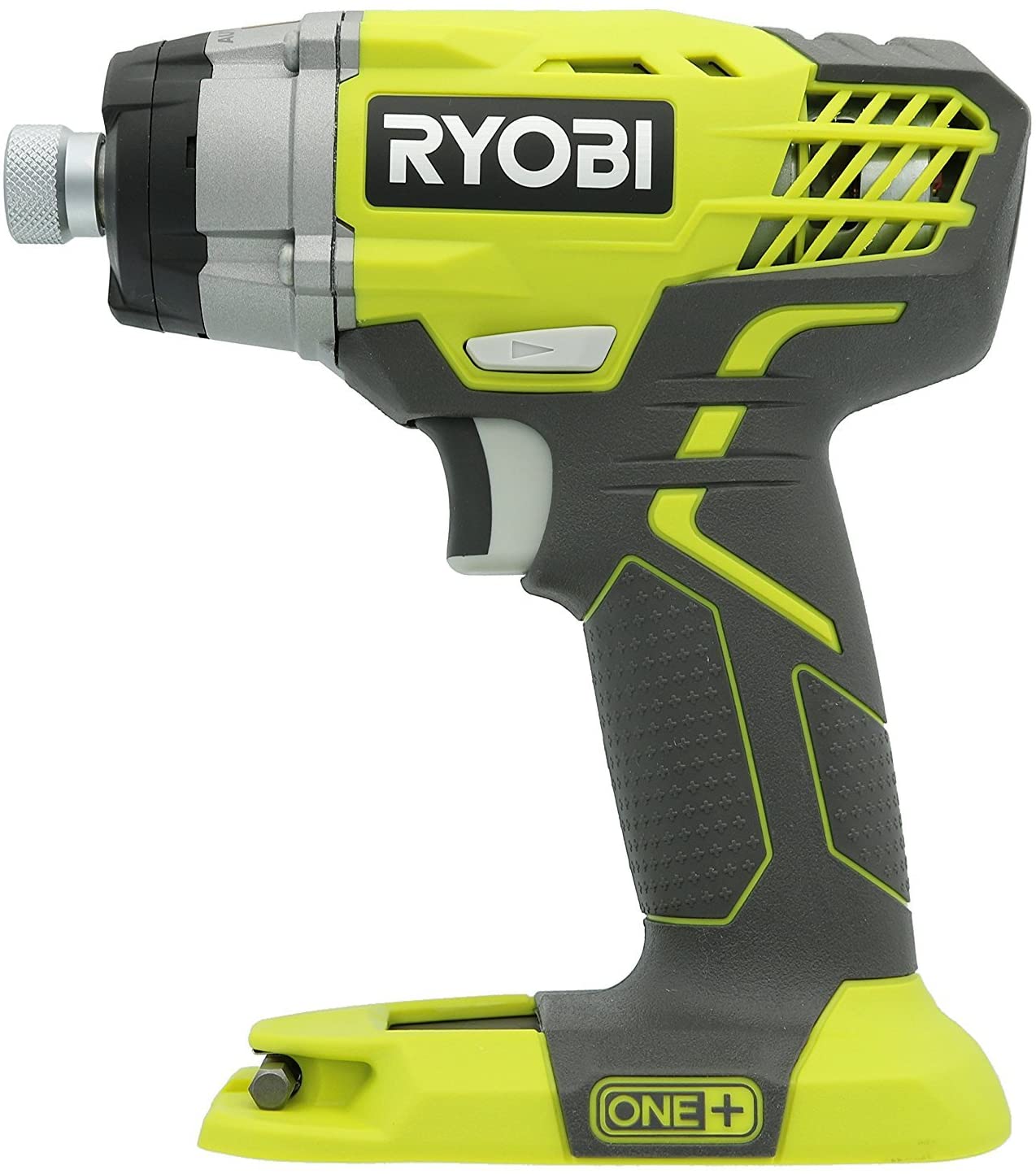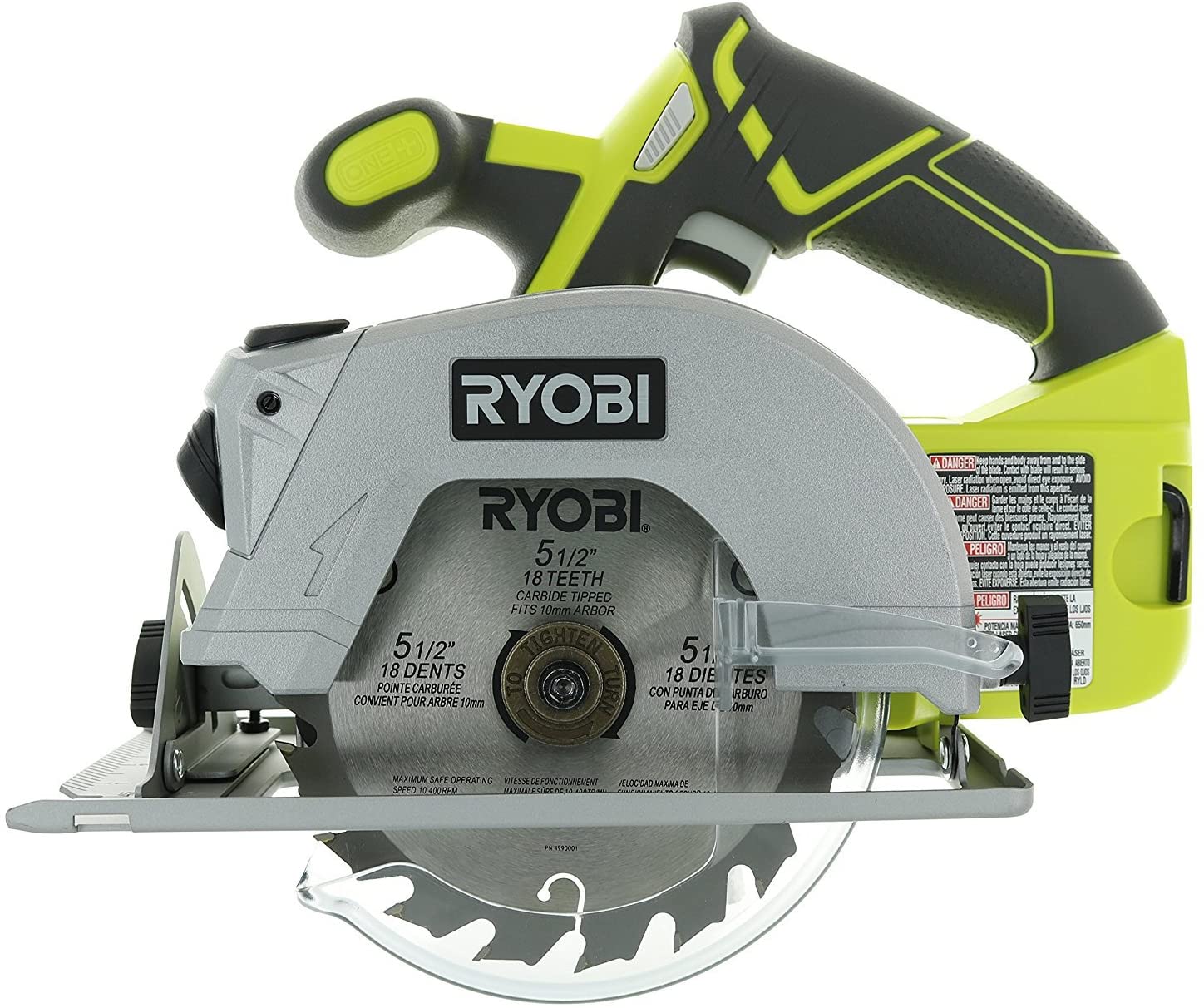 The multi-tool has an excellent, snug grip that comes in use to many with workshops. The work light sports a multi-functional design that can be swiveled 180 degrees. Each of these items is supplied with a 3-year warranty from the manufacturer.
14. DeWalt 20V Max Cordless Drill Combo Kit, 5-Tool (DCK590L2)
DeWalt seems to have taken over the list in all review articles, and why not! The DCK590L2 includes five powerful tools that make all kinds of applications look easy and effortless.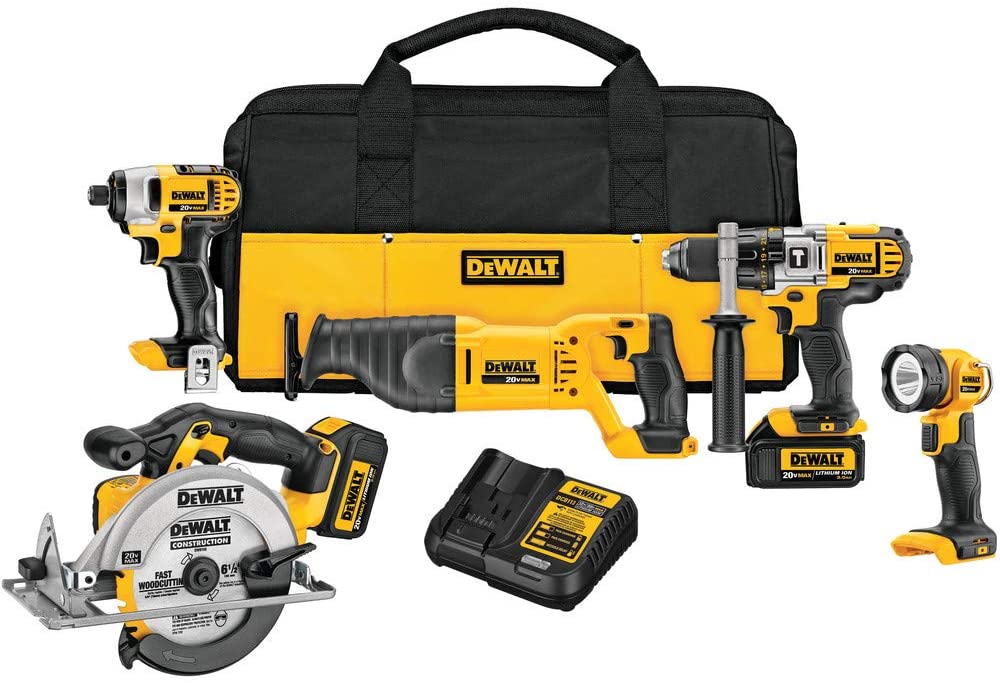 The five tools that come with the kit are a hammer drill, impact drill, circular saw, reciprocating saw, and a flashlight. The kit also includes a few interesting accessories such as a carrying bag, side handle, belt hook, two 3.0Ah lithium-ion batteries, and a charger.
All of the tools are neatly-designed, durable, and promise powerful performance in the long run. This power toolset is backed by a three-year limited warranty.
15. Porter-Cable PCCK6118 20V Max Combo Kit, 8-Tool
Stocked with incredible and powerful motors, Porter-Cable's 8-Tool Kit is a recommended tool set for various applications. This tool kit comes with a Bluetooth radio and two speakers that make drilling and cutting chores more exciting.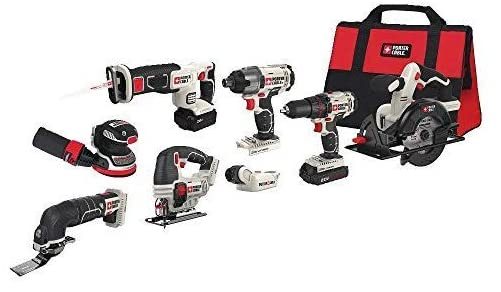 Besides this powerful Bluetooth speaker, this kit includes an orbit sander, a drill, an impact driver, a circular saw, a reciprocating saw, an oscillating tool, and a jigsaw. Additionally, there is a fairly-performing flashlight and a long-lasting battery. A three-year limited warranty backs all the tools included.
16. Porter-Cable 20V Max Cordless Drill Combo Kit, 6-Tool (PCCK617L6)
The final spot on the list is secured by Porter-Cable's PCCK617L6 Cordless Drill Combo Kit. This 6-tool power set features some of the exciting tools, including a hex impact driver, circular saw, oscillating tool, reciprocating saw, and drill/driver. The kit bag also boasts of two batteries, a flashlight, and a USB charger.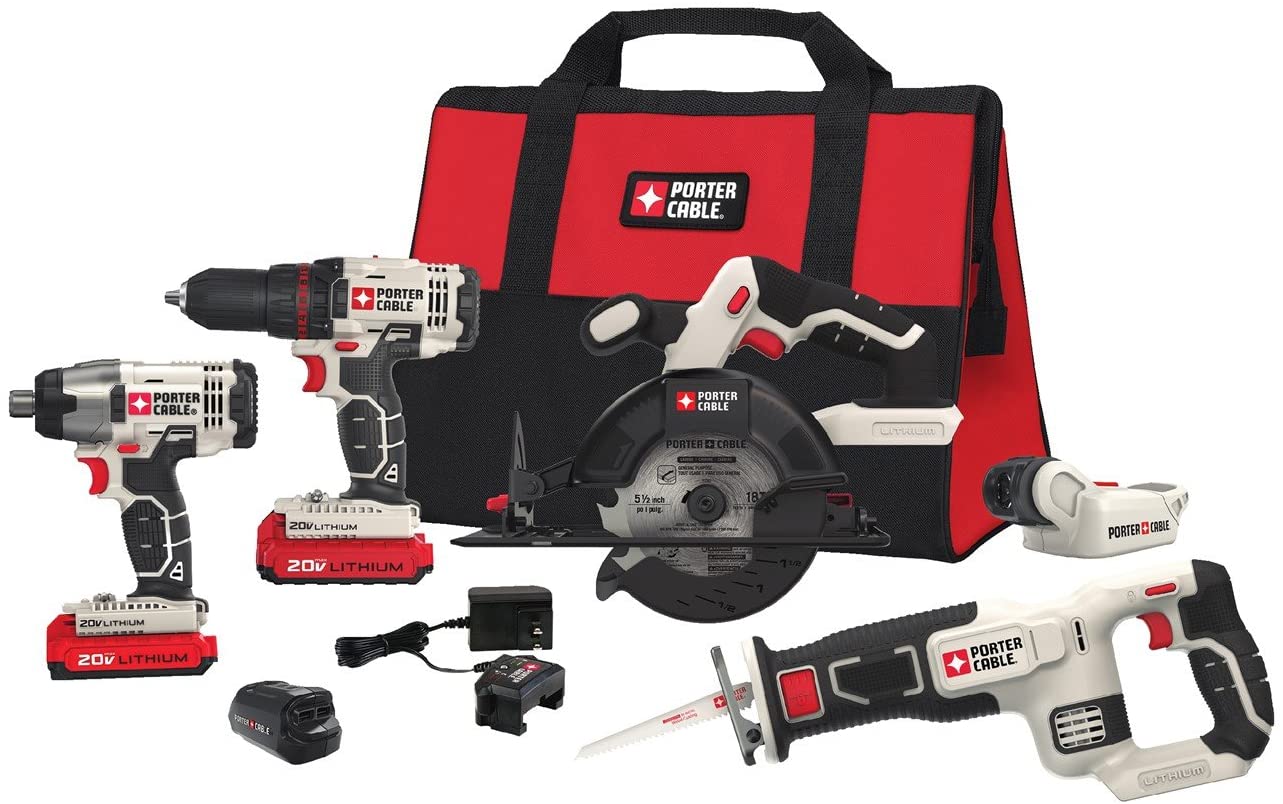 The PCCK617L6 is worthy of equipment in plenty of DIY projects. Since it is lightweight and comes with a USB charger, this tool kit is the best portability. The LED light works great for anyone using it in dark-pitched areas. Each of these powerful tools are backed by a solid three-year limited warranty from the manufacturer.
---
Tips For Having A Power Tool Set
There are numerous ways of how a high-performance tool kit can make everyday tasks less demanding. Picking one from the above list will come in handy to you; however, there are few tips to keep them in good shape. The following are a few tips:
The search for the best power tool set is never-ending. The market has tool sets that you require, and there are those which you don't. Buying a kit with plenty of tools and only using a few from those, in a way, you have wasted your money. Always stick with less and handy tools.
Always look for a reliable and durable bag. Make sure that the bag should fit all your essential tools.
Check for two batteries. This allows you to charge and work simultaneously. Most power tool sets do not come with an additional battery.
Visit online sites for better deals. Websites offer exclusive deals on tool combinations that are way better than in-store deals.
---
CONCLUSION
The innumerable products will leave you perplexed. We found the DeWalt Max Cordless 9-Tool (DCK940D2) to be a savior on most occasions. If you are looking for something pocket-friendly, Bosch 12V Cordless Combo Kit (CLPK22-120) is a perfect option.
Hope with the list of products we could share, your journey to find the best power tool set per your needs did meet its end. If you have any suggestions or questions, please drop them in the comments sections.
---
FAQs
Do 18 Volt and 20 Volt batteries come with any difference?
Not really. The brands promoting their products with 20 volts mention the starting peak power. While they usually operate, these 20-volt batteries supply the same amount of energy.
When differentiating between batteries, the general rule of thumb is — the amp hours (Ah), which informs about the longevity of the item. Validate based on run time and time taken for recharge.
Do cordless tool sets be as powerful as corded ones?
Yes and no. Most of the time, these cordless tools can be more effective than corded items. Since cordless tool sets are supplied with batteries, they do not exude as much power as the corded tool sets. If you hardly use a power tool set, we suggest you pick a corded tool kit.
How different is a reciprocating saw, a tiger saw, and a sawzall?
There is not much of a difference between any of these tools. The brands out there on the market use different brands for the same kind of saw. These are essential in a plethora of applications and work simply by changing the blade.
How do I take care of the batteries?
To use your power tool sets to the fullest, there is a lot you need to do about the batteries. These are imperative facets of keeping the tool kit up and running for a long duration. Here are a few tips to help you in taking care of your batteries:
Keep them cool and dry. Cordless tool kits stay longer if there are in a dry and climate-restricted area. Avoid areas that are more open to the head; this may lead to an explosion. If at all, the battery is hot, cool it down before starting a task.
Safeguard them at all times. Try not to panic when you have the battery around. Batteries fail to operate once they get damaged or broken.
Keep them fully charged. Have your cordless tool set plugged into the socket unless it is not completely charged. Generally, few brands come with a display screen to show if the battery is charged or not. Never overcharge your tool, as it might cut the battery's life.
Use them on a regular basis. Inconsistent use of the tool kit will hamper the performance of your batteries. If you occasionally use the tools, consider recharging the cordless tool battery before starting every project.
Is it necessary to keep the guard on my grinder all the time?
Guard is an essential add-on to have in your tool set. This prevents sparks and flecks of burning hot metal from flying on to your face. This is why a guard is a must-have when drilling or cutting.