The key to long drives in all weather conditions is — all-season tires. These are your best companions in conditions your regular tire might fail to help you. The quest for finding the best tire available on the market will end here.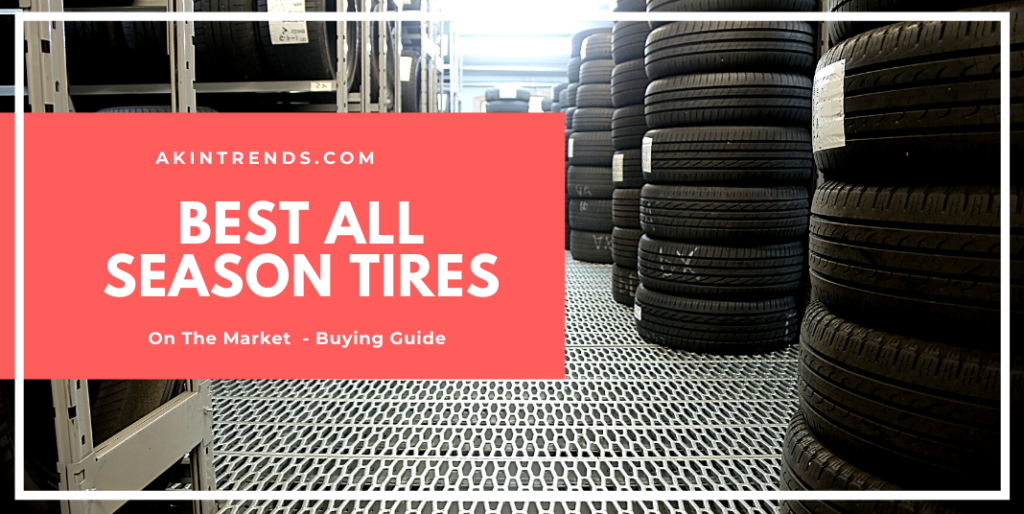 In this guide, we share the best all-season tires that offer bumpy-free and comfortable rides. The one you pick will help you bring the best out of your car. To save hours of scrolling on the internet, read on to save time and effort.
---
Best All-Season Tires of 2020
With hours of research and experience, here are the top ten tires on the market.
1. Michelin Defender LTX M/S (Editor's choice)
Michelin is, without a doubt, the best all-season tire in the business. The Defender LTX is a resilient, all-season tire with a capacity of standing firm for long driving sessions.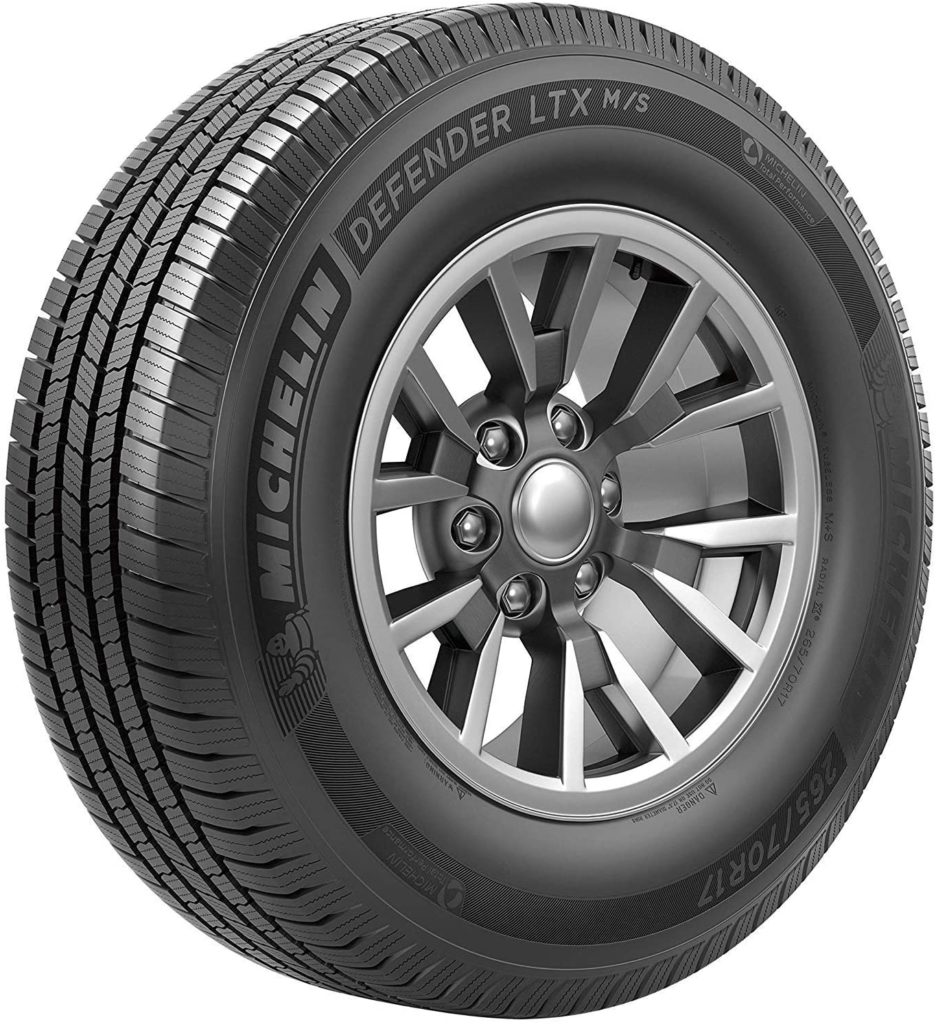 This heavy, durable tire is an excellent match for light trucks, SUVs, and crossovers. Supplied with MaxTouch construction, the tire can save gallons of fuel and prevent the frequent halts at a power station.
The tires boast of directional tread design and high-density sipes that enhance performance when driving on wet and dry roads. The Defender LTX comes with a 70,000-mile manufacturer's warranty. These are engraved with tread pattern design, meaning these lessen the noise and vibration the vehicles encounter during drives.
2. Hankook Ventus ST RH06 (Best affordable all-season tire)
Second, to feature on this list of best all-season tires is the Hankook Ventus ST RH06. The widely-known brand for robust rubber quality, their tires are nothing short of excellence.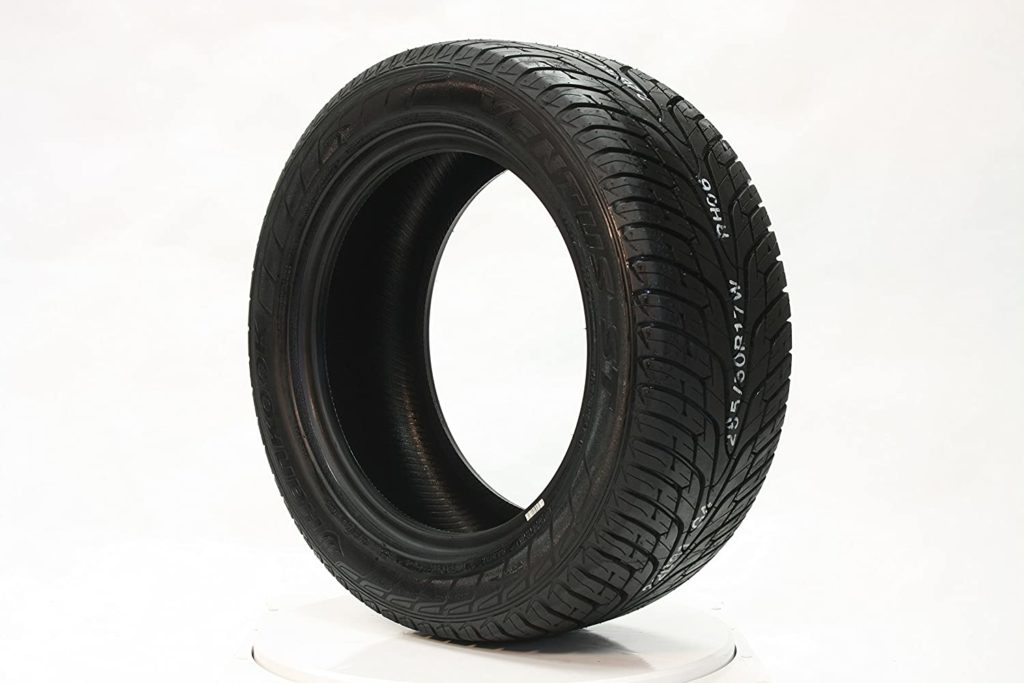 Coming with a tread life of 50,000 miles, these tires are suitable to pair with heavy vehicles such as SUVs and light trucks. The V-shaped tread design works smoothly on dry and wet road conditions.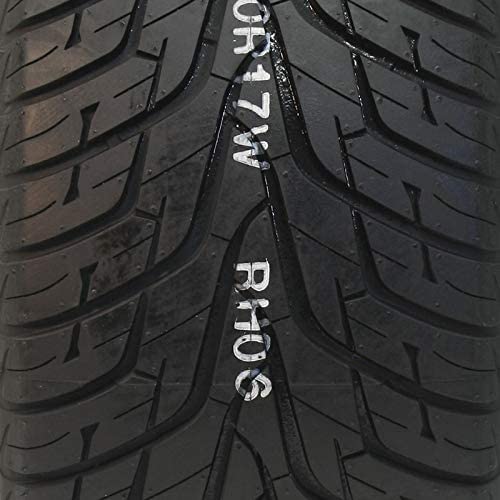 The Ventus is infused with the DDPT (Dual Depth Pitch Theory) concept that reduces the whirring noise occurring while driving. This all-season tire features a computerized ply line design, which extends the tread wear life of the product. The jointless bead wire paired with high bead filler improves speed stability and offers a more plain sailing ride. Furthermore, there's also a rim protector that prevents shock or scratches.
3. Firestone All-Season Touring Tire (Best for long tours)
The Firestone All-Season Touring Tire has an unrivaled performance that many tires of top brands fail to match. Supplied with deeper tread grooves and sipes, these tires are majestic when driving in wet and dry road conditions. The tire is a refreshed version of the FR710 and is way better in traction, and comfort during all weathers.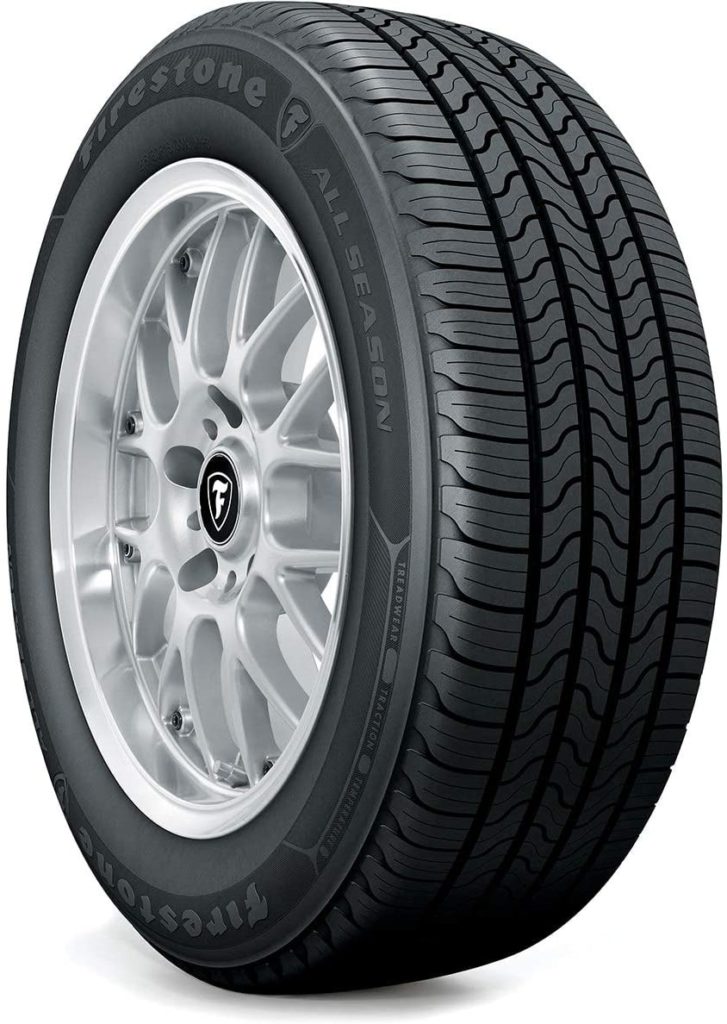 This all-season tire is built to last up to 50,000 miles. Firestone is an ideal fit for the coupes, sedan, crossovers, and minivans. The tire boasts of a noise reduction feature, which produces noise-canceling sound waves that diminish noise on certain terrains.
4. Michelin Pilot Sport A/S (Best for sports cars)
Another fantastic product in the lineup is Michelin's Pilot Sport A/S 3+. Built keeping in mind the requirement of high-intensity sports cars, these all-season tires have that grip in wet and dry conditions.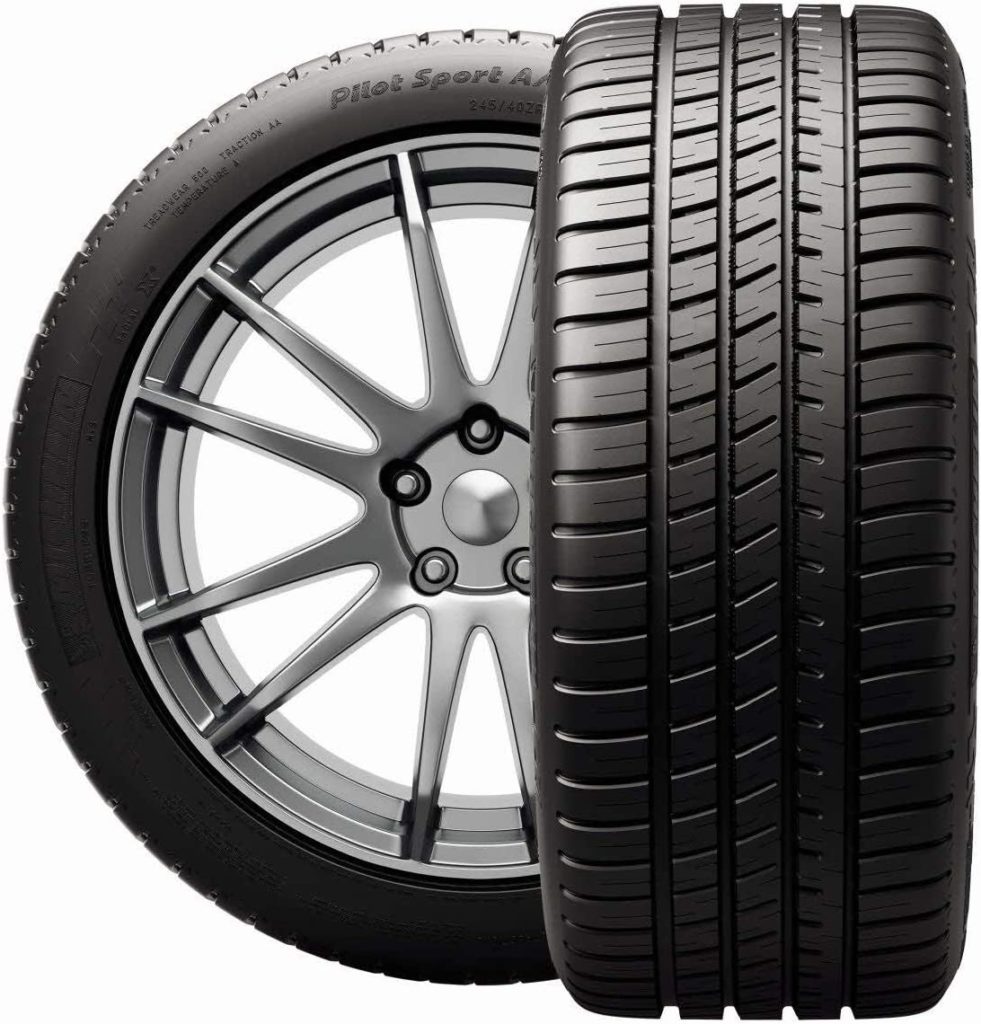 These tires feature large rain grooves and 3-D sipes that prevent hydroplaning. Powered by the advanced Helio+ technology, these tires comfortably stick in both ice and snow terrains.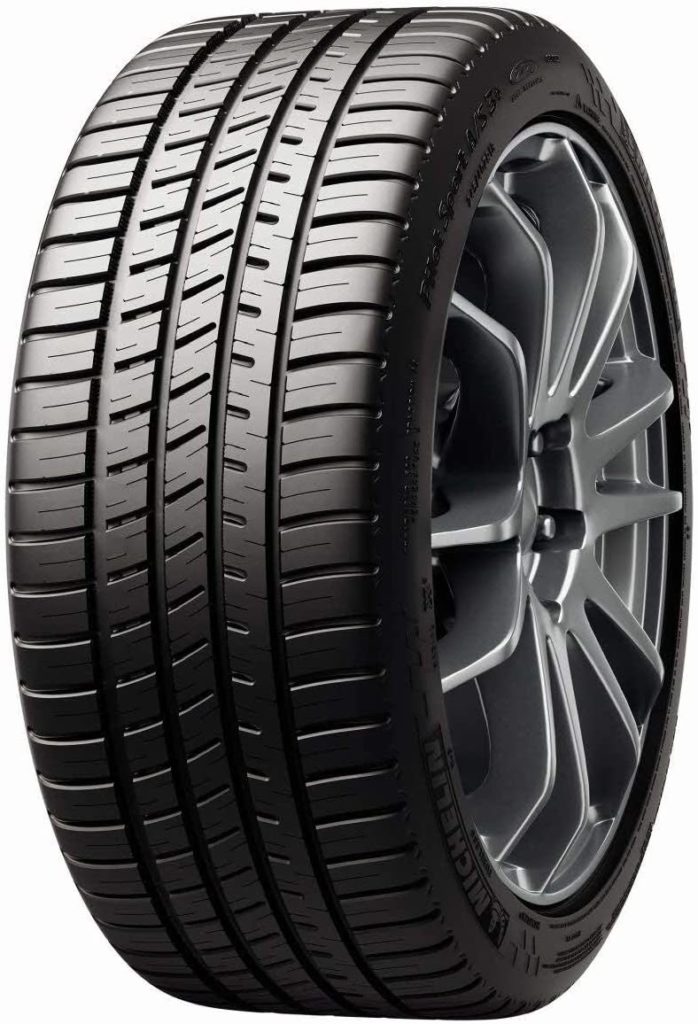 The downside of these tires is that they tend to make some noise, get louder with usage. Pilot Sport A/S tires all-season tires are impressive in evenly spreading cornering pressure, which is due to the variable contact patch 3.0. Unlike the other models, these come with a short tread life of about 45,000 miles.
5. Pirelli P Zero High Performance Tire (Best all-season tire with more load capacity)
Pirelli's P Zero High-Performance Tires is laden with features that outperform many tires under the $200 price range. They come with a high-density nylon belt that evenly distributes pressure during cornering. The grip and the noise-canceling feature is top-notch in conditions such as dry and wet.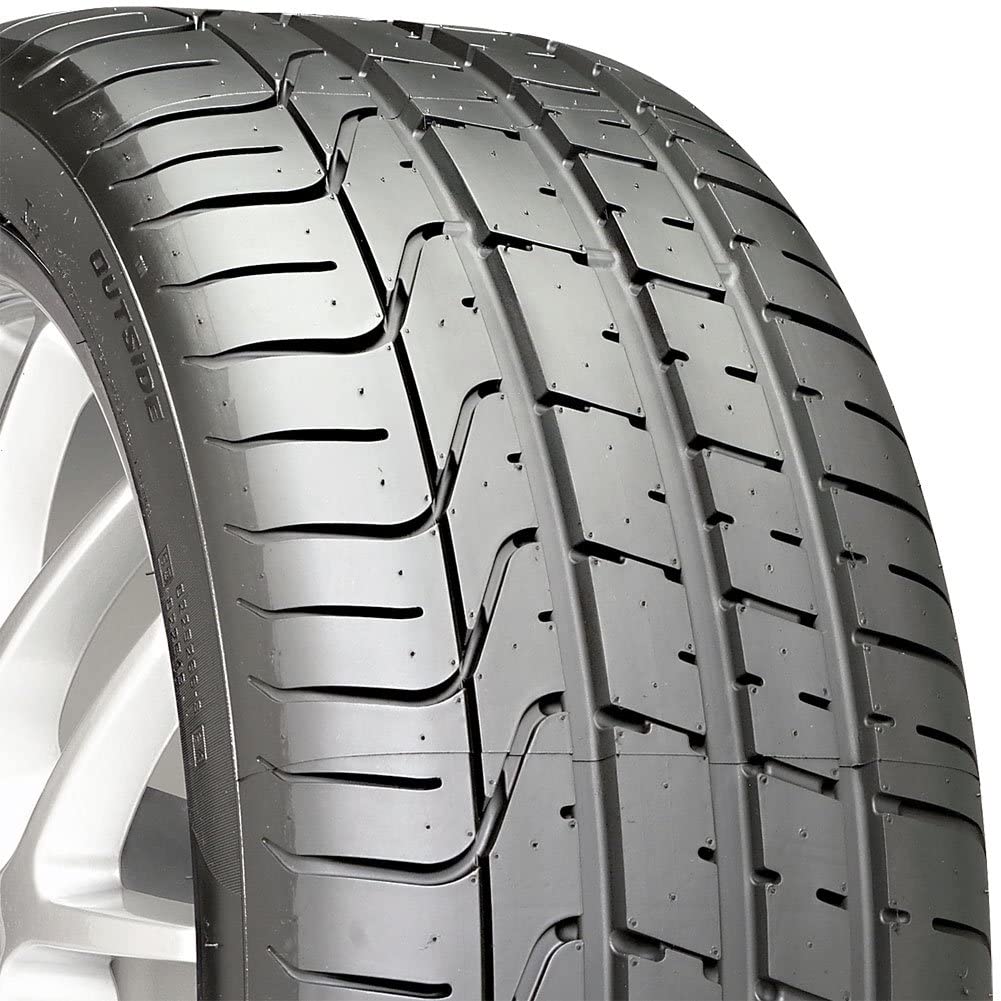 They include a wide linear groove and Y-shape pattern design, which effortlessly brings out the water from the tires. The jointless bead wire and high hardness bead filler work together to enhance speed stability and provide a more comfortable ride.
The solid central rib block improves braking performance, no matter what the terrain. These come with a warranty of up to 50,000 miles, which is better as opposed to other models with fewer miles coverage.
Also Read: Best Off-Road Lights: Product Reviews & Buying Guide
6. Goodyear Eagle F1 Asymmetric All-Season Radial Tire (Best Asymmetric tire)
From one of the largest manufactures in the world, Goodyear's Eagle F1 Asymmetric Radial is a high-performing, durable all-season tire. The tire comprises three technologies — Treadlock technology, specialized tread compound, and traction teeth. Each of these works together in ensuring the tires has a great life and offer extensive adhesion to the road.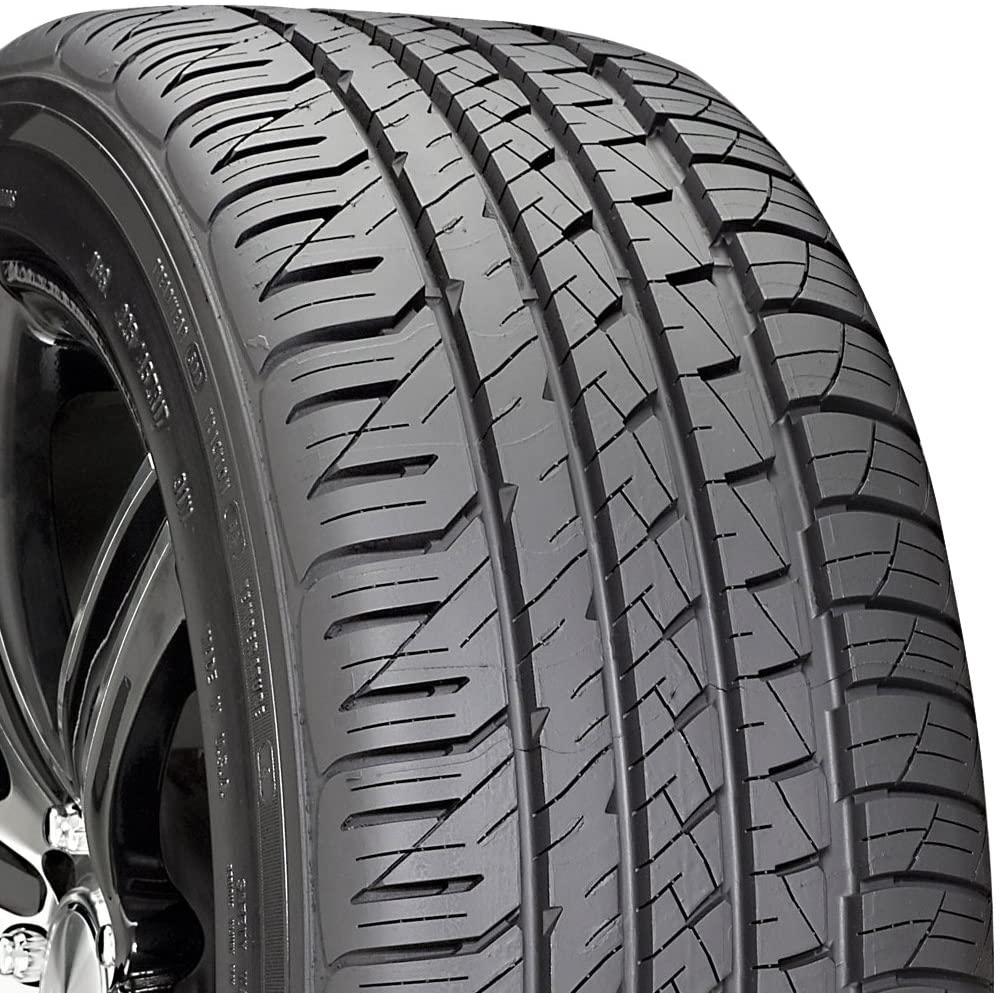 Sporting the asymmetric design, the Eagle F1 is made to deliver in race events. The asymmetric tread pattern effortlessly evacuates water and slush to provide all-season performance. The tire's outside shoulder is exceptional with the grip and handling. The tire comes with a tread life warranty of 45,000.
7. Bridgestone Dueler H/P Sport (Best for SUVs)
Bridgestone's Dueler H/P Sport is the perfect match for your SUVs and light-duty trucks. These tires boast cushioned, symmetrical tread patterns that improve comfort when driving for long hours and make rides less bumpy.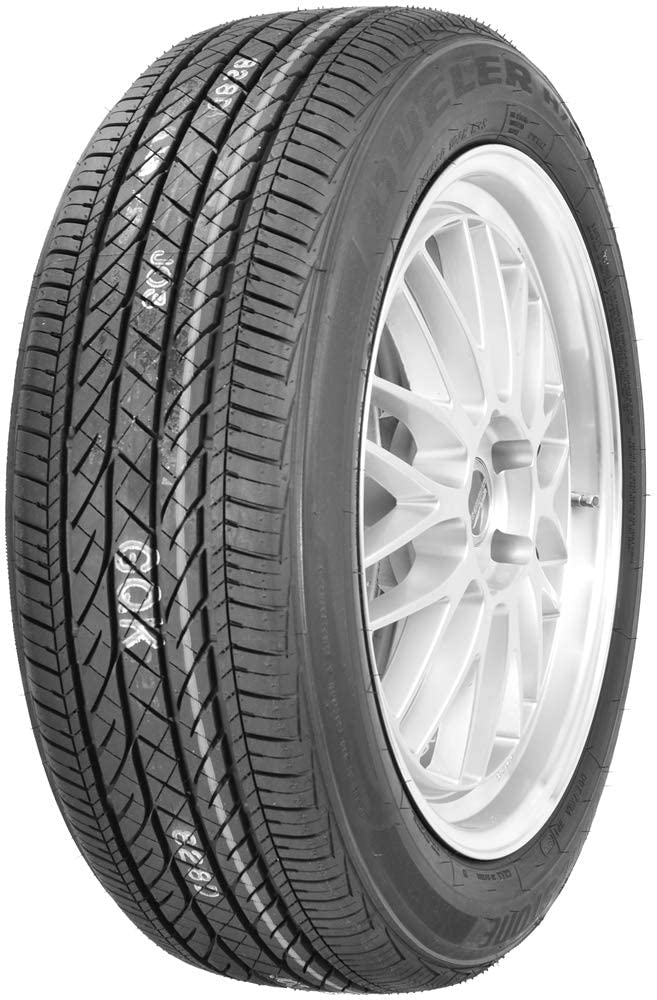 For all-season traction and exceptional performance, they are supplied with sipes and lateral notches. With four circumferential grooves, the Dueler H/P Sport enables water to escape from the tires quickly.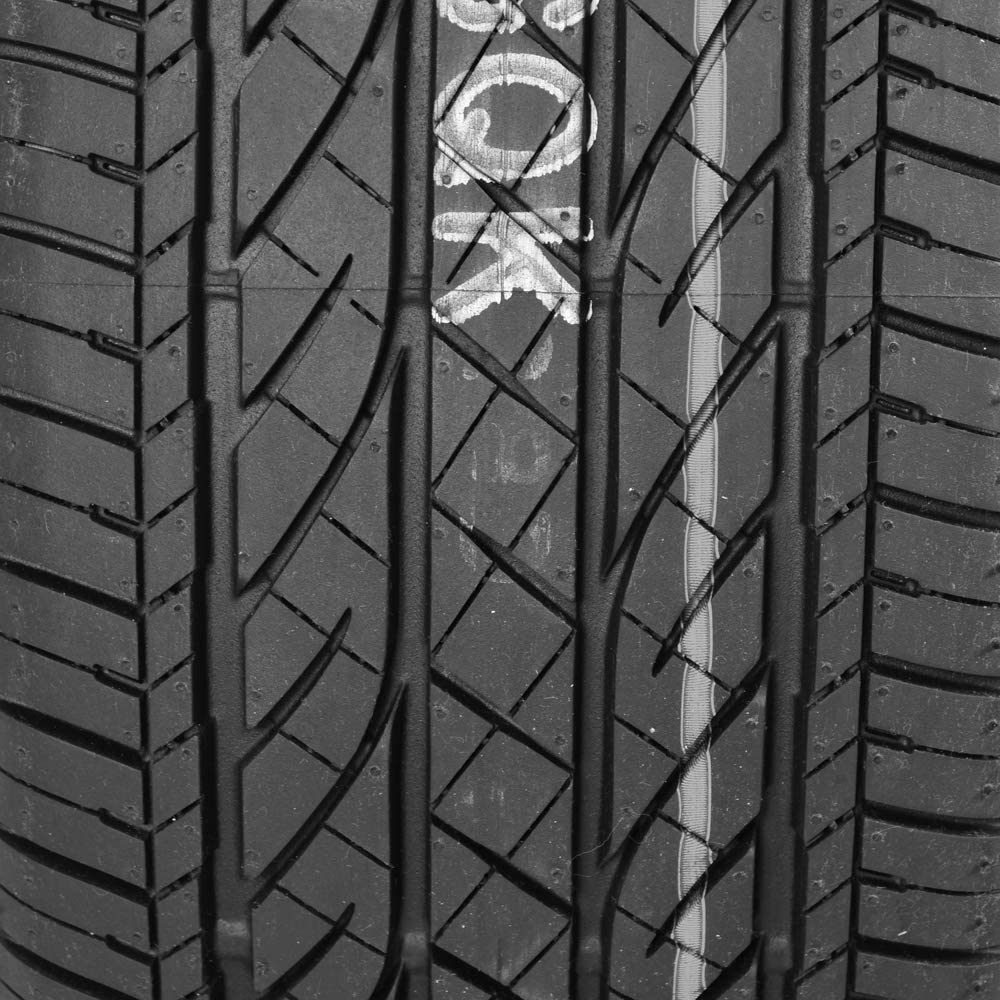 Furthermore, the Eco-Product Designation promotes low rolling resistance and prevents frequent tank fueling. What's more, these tires come with an excellent 80,000-mile tread warranty, offering stress-free rides for years to come.
8. Continental ProContact TX Radial Tire (Best in after-sales support)
Continental is a brand that requires no introduction for the series of tires it brings on the road. Boasting of a multi-directional tread pattern, the ProCOntact TX Radial Tire is extremely laudable for the amount of noise it mitigates when driving in all-seasons.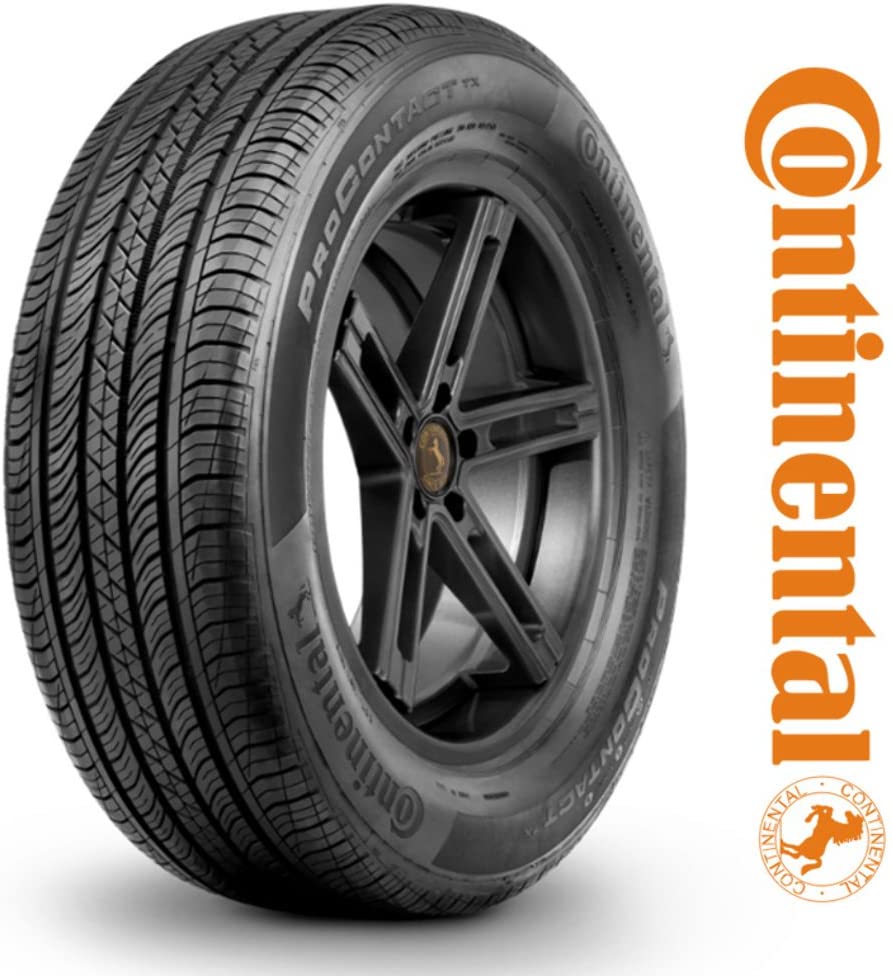 With the size of the tire measuring 225/60R18 100 H, they are available in other sizes that sit perfectly on all vehicles. ProContact TX Radial Tire is undeniably the best in offering support with flat tire assistance, tread wear out, limited warranty, customer satisfaction trial, and more. These deliver the best-in-class performance; however, the quality may deteriorate when driving on rugged terrains.
9. Pirelli P Zero Nero All-Season Tire (Best in reducing noise)
Pirelli's P Zero Nero is a praiseworthy all-season tire that is made to perform for sporty coupes and sedans. The tire comes with twin steel belts, which ensure coarseness and longevity. Supplied with a sound-absorbing layer within the foam, the tires keep the noise levels low. The high-performance silica synthesis tread improves dry grip when accelerating.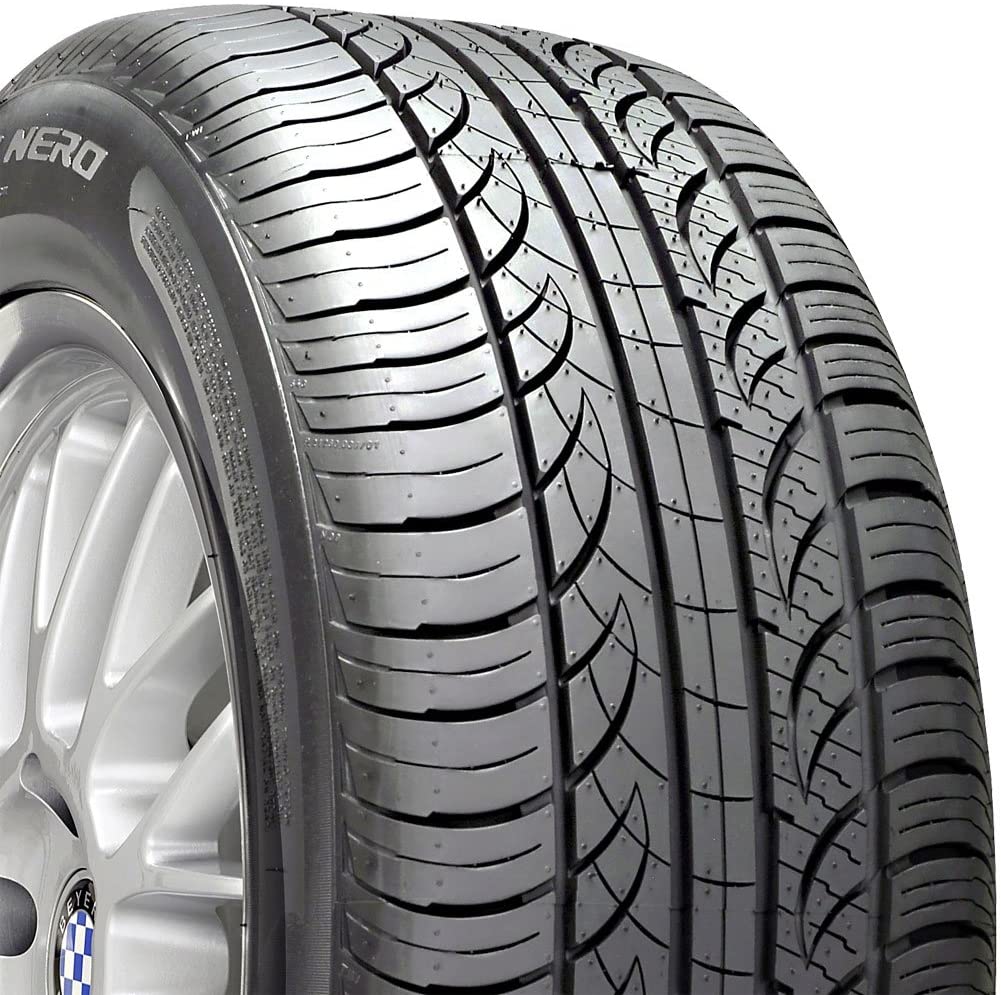 The longitudinal and lateral grooves optimize the risk of aquaplaning while cornering. The tread life warranty of this tire is on the shorter side at 45,000 miles. P Zero Nero is highly-commendable for the traction on dry, wet or even snow tucked surfaces.
10. Cooper Evolution Tour All-Season Tire (Best tread life warranty)
Finishing last on the list of best all-season tires is the Cooper Evolution Tour Tire. The size of the tire measures 225/60R16; these also come in a variety of sizes that match the size of your vehicle. Coming with 3-D mirror-gauge siping, these tires enhance grip and traction in surfaces such as snow and wet conditions.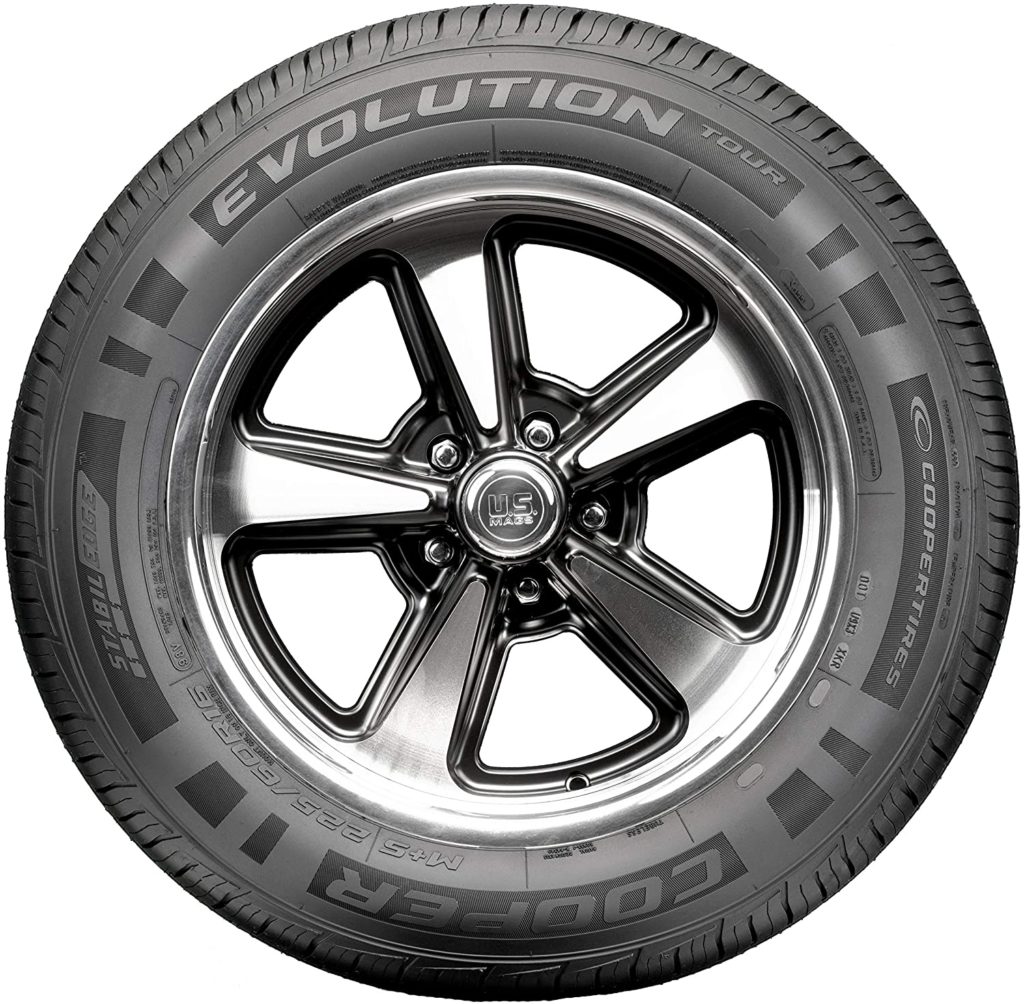 The tire is super-smooth on uneven surfaces while staying noise-less on highways. The Evolution Tour All-Season is an ultra-comfortable tire on dry and wet roads, making it hard to leave this product off the list. The tire comes with a lifetime tread warranty of 65,000 miles, depending on the speed of the tire.
---
CONCLUSION
The market has a plethora of options to pick from. If there's one you can select from the list for all-around performance, the Michelin Defender LTX M/S is the best buy. Don't want to spend more? Hankook Ventus ST RH06 is an excellent purchase.
---
FAQs
What separates all-season tires from all-terrain tires?
All-season tires are inexpensive and come with a ton of benefits. These have the tread patterns that are crucial in evacuating water from tires. The modern-gen tires are effective in reducing fuel costs. On the other hand, all-terrain tires that come with thicker treads work well on off roads and are built to suit on most terrains.
How do I evaluate the tire for damages?
The easier way to find damage or holes on your all-season tires is by check on the outer edges. Typically, the damaged tires might have bumps or bulges on the sidewalls, showing signs of carcass damage. If your tire indicates any of these signs, the time for replacing has come.
How do I select an all-season tire?
There are several factors to influence your purchase decision. While you are considering buying these tires, keep in mind the following factors:
Load capacity: The weight your car holds does impact the load capacity of the tire you shortlist. Generally, the load capacity of a single tire should be over 1000lbs. Nevertheless, it is recommended that you don't stockpile with heavy luggage or more weight the trunk can hold. To find the capacity on your tire, check for the letters on the sidewalls.
UTQG: For Uniform Tire Quality Grade. This is a rating that denotes the durability of the tire. The higher the number, the safer the tire is.
Fuel economy: This is an unavoidable factor when choosing an all-season tire. A high-performing tire will save gallons of fuel, thus saving time and money spent on fuel.