There is no denying the fact smell is a make or break deal. The evening walks, the mundane desk jobs, or the unbearable benching sessions in the gym — smelling is a big part of this. A good Men's Cologne can rejuvenate your mood and the ones who pass by you.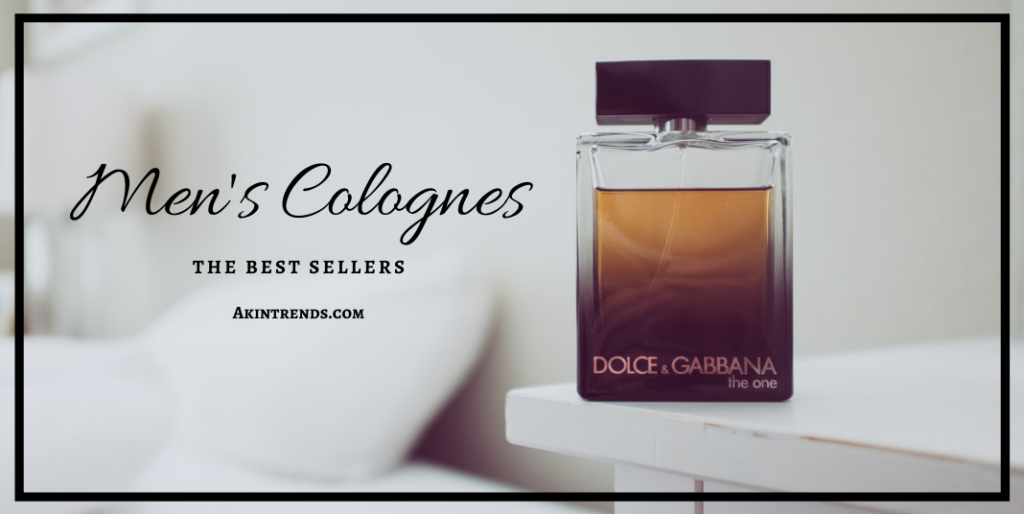 If your quest for the best men's cologne has brought you here, glad we have everything you are looking for. In this comprehensive guidepost, you will learn how to choose, what to avoid, and the best-selling colognes on the market.
---
How to Choose the Perfect Cologne
For someone unaware of the beauty industry, choosing the right cologne from flooded with the best men's colognes can become challenging. We have jotted down a few pointers that will help you select one:
Notes: Colognes consist of three notes — top, middle and base notes. Top notes are considered light, soothing, and refreshing. In comparison, the middle notes are warm and soft. Mid notes take time to settle in and create an impact. Base notes are highly-intense and stick for a longer duration.
Season: Few scents work exceptionally well during certain seasons. When buying a cologne, the general rule of thumb is to go for a fragrance that is spicy, woods with some sweetness. Your fragrance can work well in seasons like spring, summer, and winter by having all of these qualities.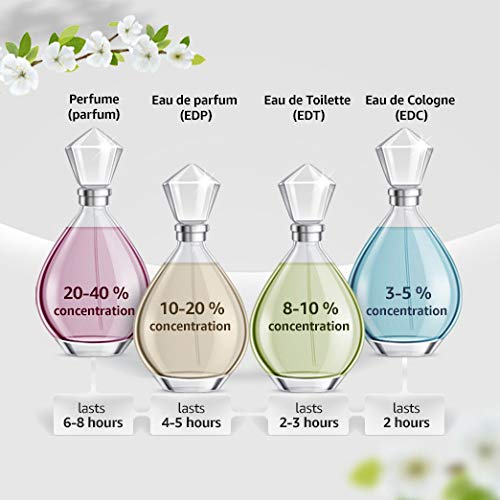 Several factors will inspire your purchase decision, but the aforementioned points play an invaluable role in choosing the best men's cologne. The following Don'ts will help you better understand how to wear your cologne:
Don't wear cologne on a flight. Colognes are not well-appreciated in crowded areas.
Please don't wear it to a funeral. Your demeanor, your attire, and your cologne will not have an impact when attending funerals.
Please don't wear it to the gym. Not the best of tips but wearing cologne to the gym is a big NO-NO. People find it exasperating with the scent of cologne whilst benching.
Don't wear it to cover the other smell. Never wear cologne to mask your body odor. This combination is unpleasant and bitter.
---
Best Men's Colognes in 2020
Hours of research and numerous products validating later, we have finally created a list of the best men's cologne out there on the market. Go ahead and pick one!
1. Tom Ford Noir Extreme (Editor's Choice)
Tom Ford Noir Extreme is an extraordinary cologne that tops the charts of the best men's cologne collection list. This wholesome package of fragrance is a blend of mandarin, neroli, nutmeg, cardamom, orange blossom, saffron, vanilla, and sandalwood.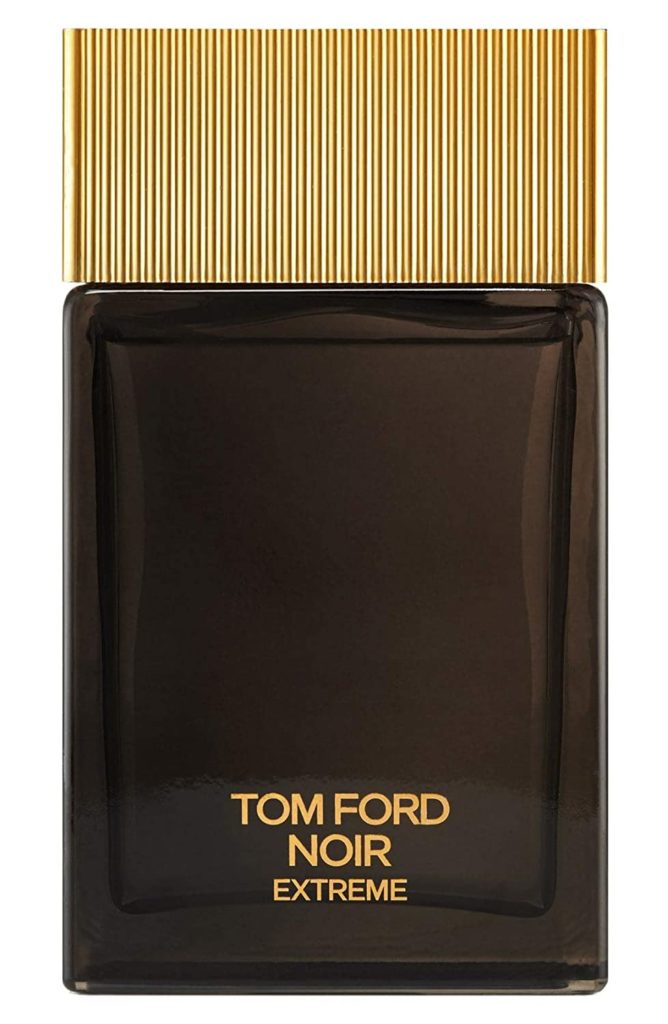 This editor's recommended cologne has a touch of dark and sexiness. Packing some intense and mesmerizing notes, Tom Ford Noir Extreme does draw the attention of every passer-by.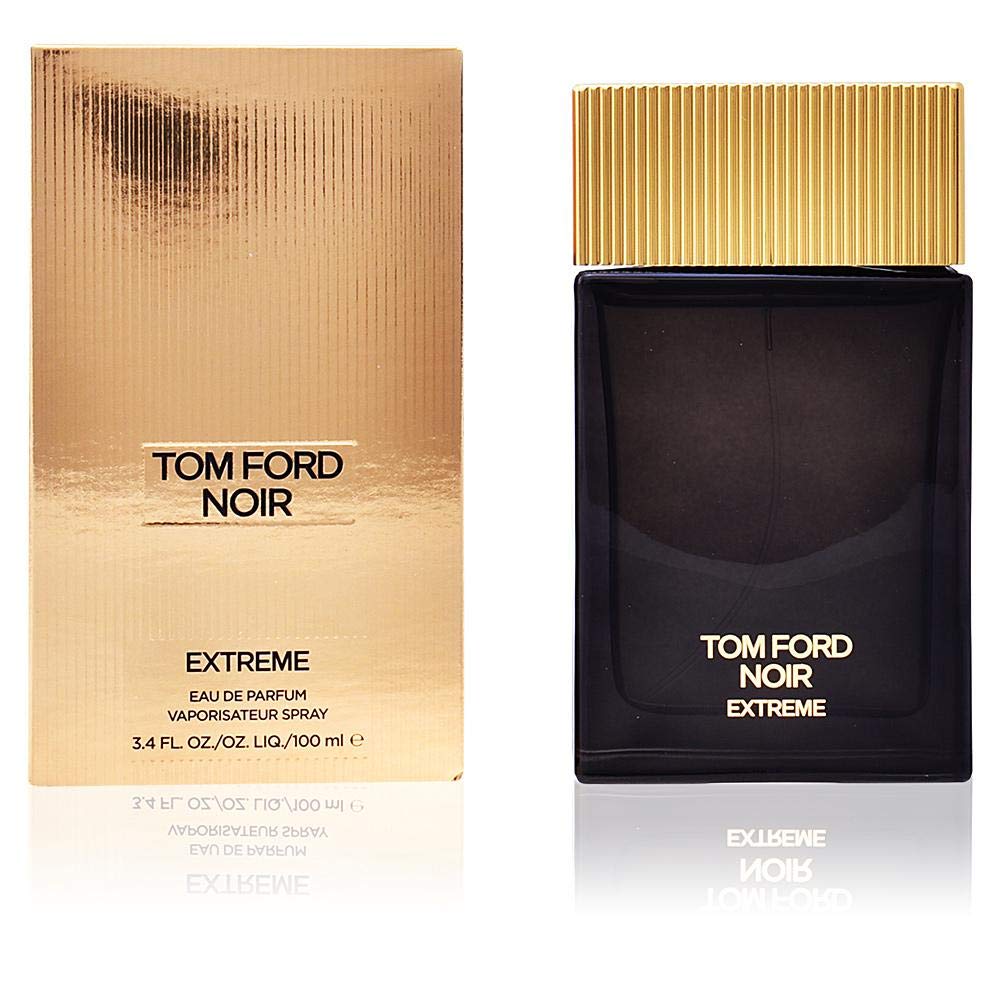 The Noir Extreme is a concoction of ingredients that have had a positive and fruitful impact on men's lives when outdoors and indoors. This goes hand-in-hand with a suit and tie or something casual, or to anyone who dresses well. This cologne comes in two sizes — 1.7 Fl. Oz, and 3.4 Fl. Oz.
2. Yves Saint Laurent La Nuit De L'Homme ( Best in freshness)
The next best-selling cologne is the La Nuit De L'Homme from the house of Yves Saint Laurent. Tried and tested on all kinds of clothing, this powerful cologne has bold sensors and a strong magnetic force.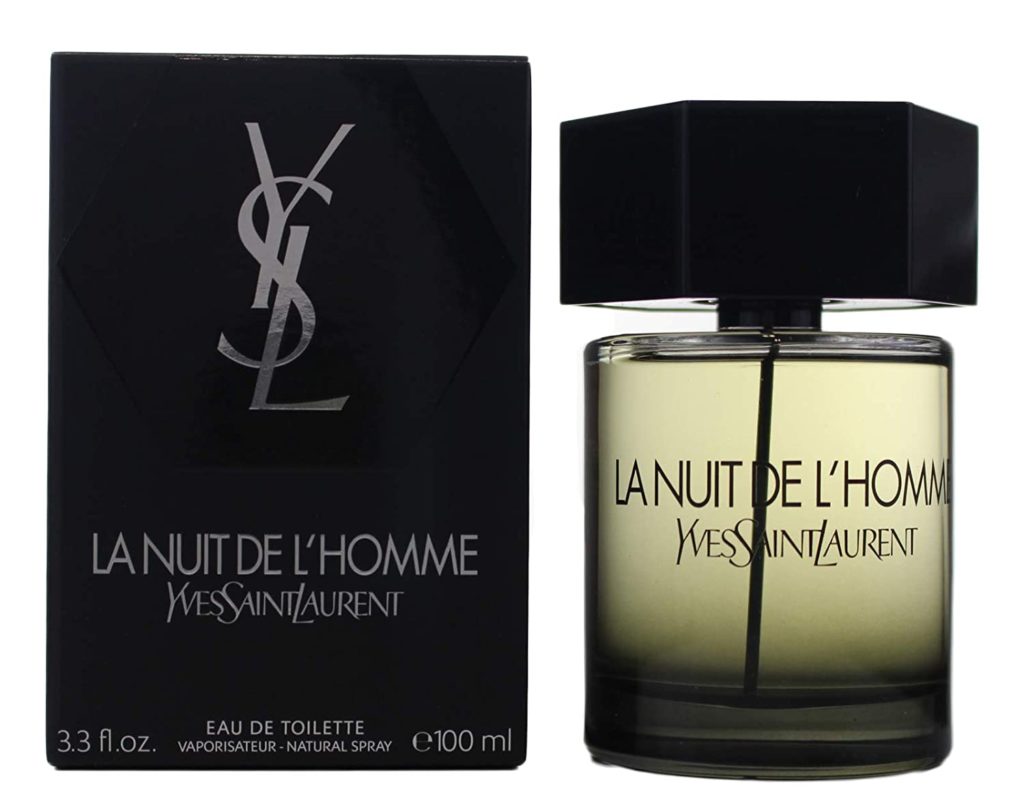 The cologne is embossed with layers, including cardamom for some spice, followed by bergamot for sweetness, then lavender for smoothness.
La Nuit De L'Homme is a favorite of many, as it comes at a real steal deal cost. This cologne has a hint of woody spiciness, thus carrying some moderate sillage and matchless longevity.
3. Acqua Di Gio By Giorgio Armani (Best All-Occasion Cologne)
From a brand known to all, Acqua Di Gio by Giorgio Armani oozes out raunchy and sexiness throughout the day. This long-lasting fragrance is highly regarded as the most recognizable scents available on the market. This cologne appears a bit of the ocean breeze and light citrus, offering all-season compatibility.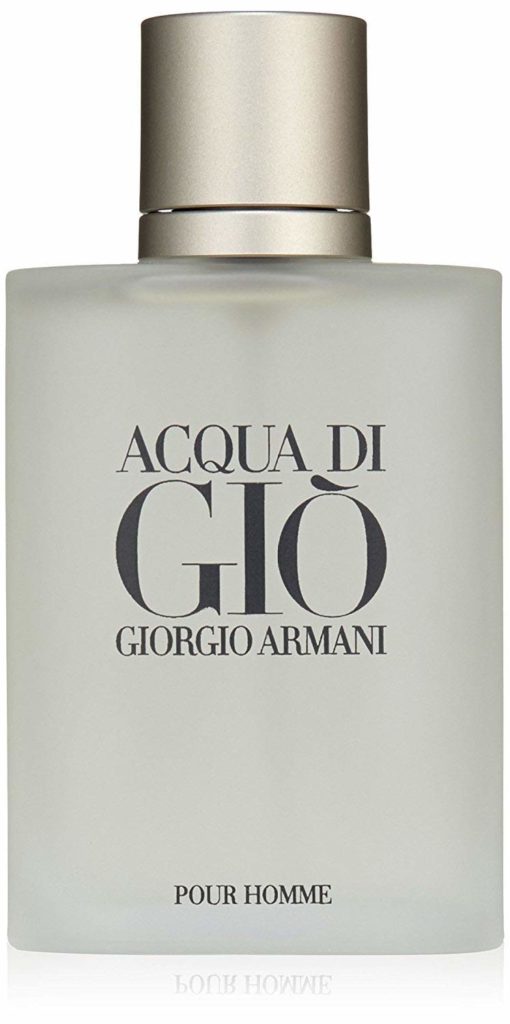 The notes' distribution is a crowd-pleaser — the top notes have a bit of orange, jasmine, lemon, neroli, and bergamot. At the same time, the middle notes carry a blend of rosemary, nutmeg, lavender, freesia, sea notes, coriander, and mignonette. The base notes bring a soothing touch of cedar, oakmoss, amber, musk, and patchouli. This is 100 ml. cologne bottle is compatible during the day and in the evenings too.
4. Valentino Uomo by Valentino (Best for Coffee Lovers)
Taking the fourth spot on this list is the Valentino Uomo from Valentino. This cologne is a top choice during those cold winter evenings because of the sweet, gourmand scent. For an ardent lover of coffee, Uomo may never disappoint. The notes of this fragrance are laden with different angles.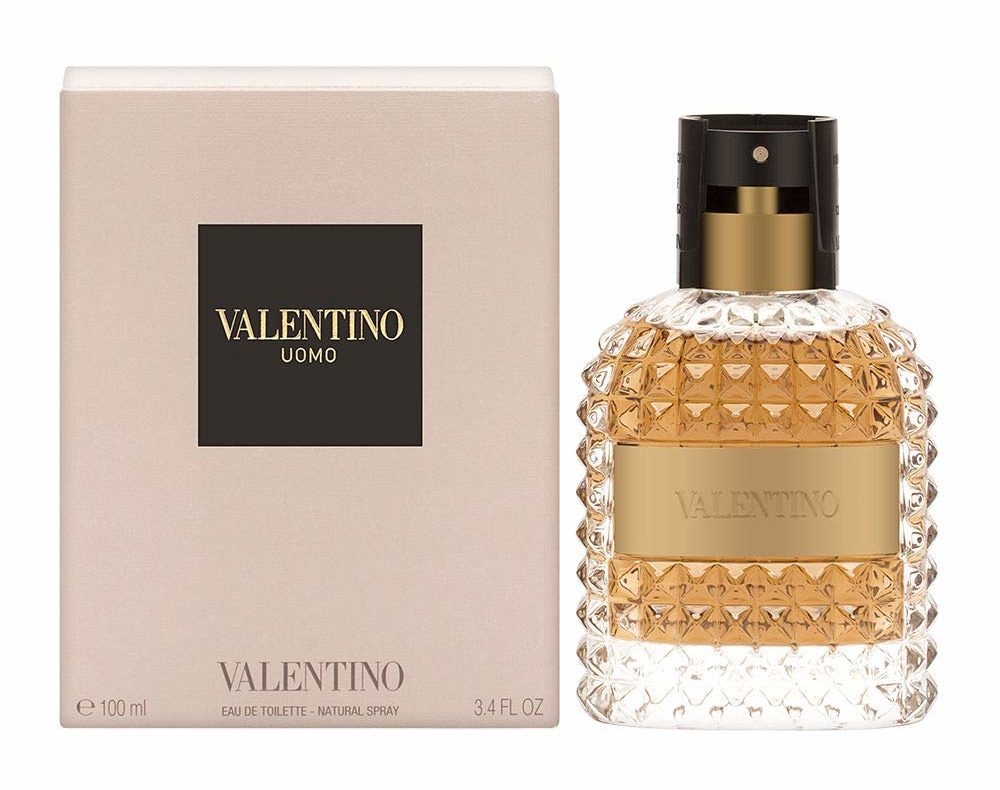 Valentino Uomo's top notes are myrtle and bergamot. Whereas the mid notes are hazelnut, chocolate, and roasted coffee beans. The base layer contains cedar and leather. This cologne is available in two variants (brown and light brown) and two different size options (5.1 ounces and 3.4 ounces).
5. Le Male By Jean Paul Gaultier (Best for Sensual)
Jean Paul Gaultier's Le Male is a powerful, masculine-exuding fragrance that is hard to ignore under the best men category. This cologne holds great warmth, thus making it ideal for wearing in winters. Men will surely adore the packaging of this "man-like" spray bottle.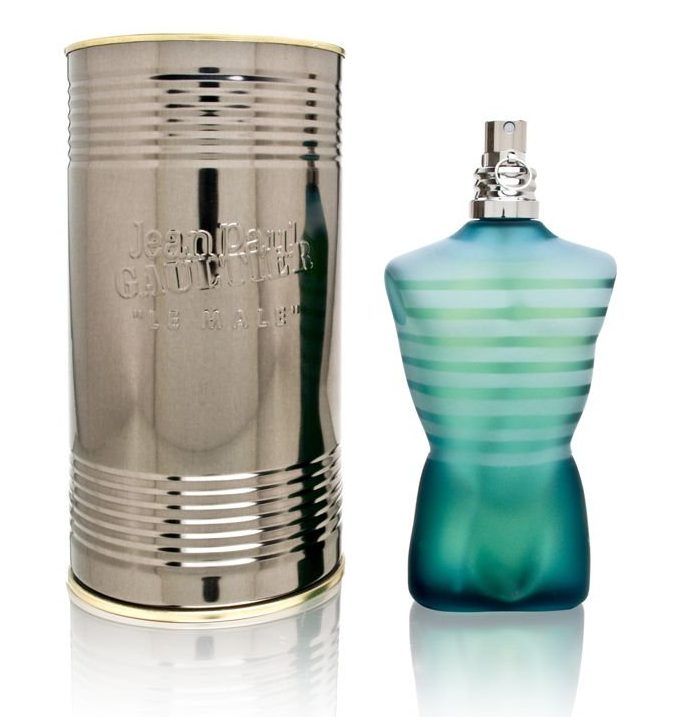 The top notes of this cologne are lavender, mint, cardamom, bergamot, and artemisia. The mid notes are composed of cinnamon, orange blossom, and caraway. The base notes add a tad sexy tone with vanilla, tonka bean, amber, sandalwood, and cedar. Le Male comes in two sizes — 4.5 Fl. Oz, and 6.7 Fl. Oz.
Also Read: Ideal Gifts For The Fitness Freak In Your Life
6. Calvin Klein's CK One (Best Unisex Cologne)
Calvin Klein is one brand that finds a place on the shelf of every man's household. The CK One is created to work wonders in those hot and humid months. This is a tested fragrance that works effectively on both men and women.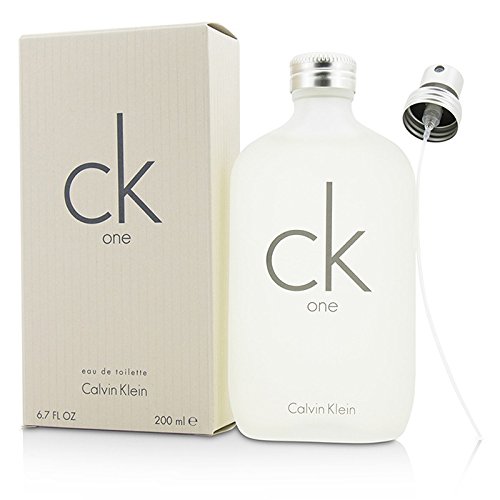 This aroma-oozing cologne contains top notes of pineapple, orange, papaya, bergamot, cardamom, and lemon; the middle notes are nutmeg, orris root, violet, jasmine, lily-of-the-valley, and rose; the base notes are comprised of sandalwood, amber, musk, cedar, and oakmoss. CK One is available in four different styles and five different size options.
7. Versace Pour Homme (Best Casual Cologne)
Versace's Pour Homme is an exotic and exquisite cologne, adored by many dark, sensuous nights. Infused with powerful notes, this fragrance does add up that extra spice to your style. The masculine aroma offers a rejuvenating and dynamic experience.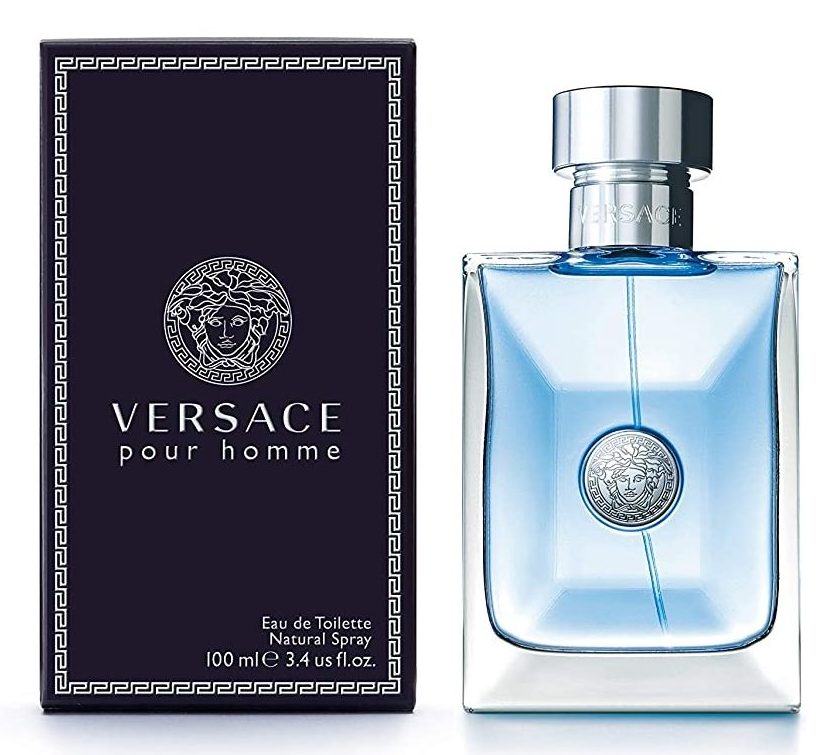 The included notes are citrus, orange leaves, and neroli flowers at the top base. While the heart notes include mineral-floral aroma, clary sage, and blue hyacinth. Lastly, the base notes are amber and musk, which spark some essence of pure masculinity.
8. Montblanc Legend (Best Fruity Cologne)
Legend by Montblanc is a top-quality fragrance that is highly recommended for guys who love broadcasting their classiness. This cologne boasts a touch of sweetness, floral, and fruitiness. The notes of this mouth-watering fragrance are something that entices everyone's attention.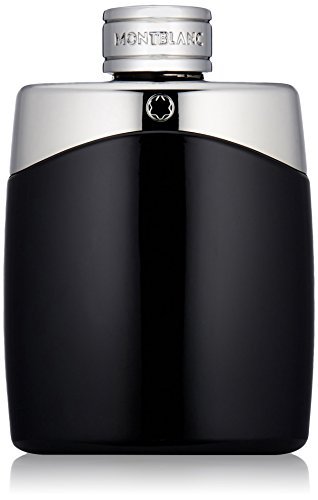 Legend has the top notes infused with a fruity blend of pineapple, bergamot, fresh lavender, and lemon verbena. The heart notes contain rose, apple, geranium, and dried fruits, composed of oakmoss for some earthly balance. The base note is woody and spicy with some tonka bean and sandalwood.
9. Gentlemen Only Intense by Givenchy (Best Winter Cologne)
Givenchy is widely-appreciated for creating some of the finest men's fragrances. Gentlemen Only Intense is another remarkable product that exudes masculinity with a touch of florals and fruity scent. This is marketed as a cologne that works on date nights that immediately arrest everybody's attention.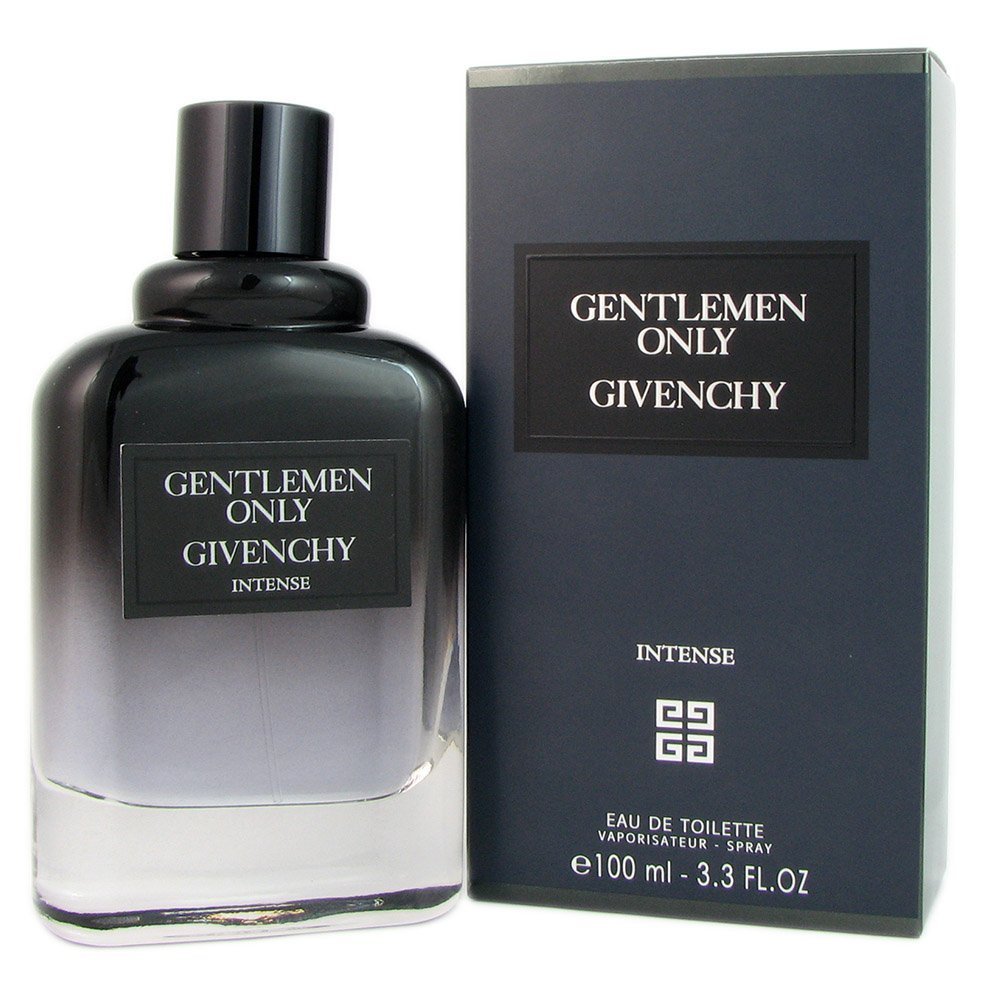 This cologne includes top notes like blackcurrant, basil, and mandarin. The mid notes are patchouli, texas cedar, and leather accord. The base notes are of tonka bean, amber, and incense. The brand describes this fragrance as a good use in casual evenings.
10. Giorgio Armani Code (Best Mild Cologne)
Armani Code from Giorgio Armani is another incredible little fragrance that enhances the mood and environment. Launched in early 2000, this cologne has received several accolades and has been men's favorite product for years.
The notes' distribution is:
The top notes are fresh lemon and bergamot. The mid notes are olive blossom, star anise, and guaiac wood. The base notes have weather, tonka bean, and tobacco. If you want to add some spiciness, Armani Code is worth every penny.
Also read: Best eReaders of 2020 – Buyer's Guide
11. Hugo By Hugo Boss (Best Aromatic Cologne)
Hugo Boss is a brand that requires no introduction. It is an offering that gushes class and sticks for long, mostly in those spring and summer seasons. The distribution of the notes come together in making the environment more soothing and calming.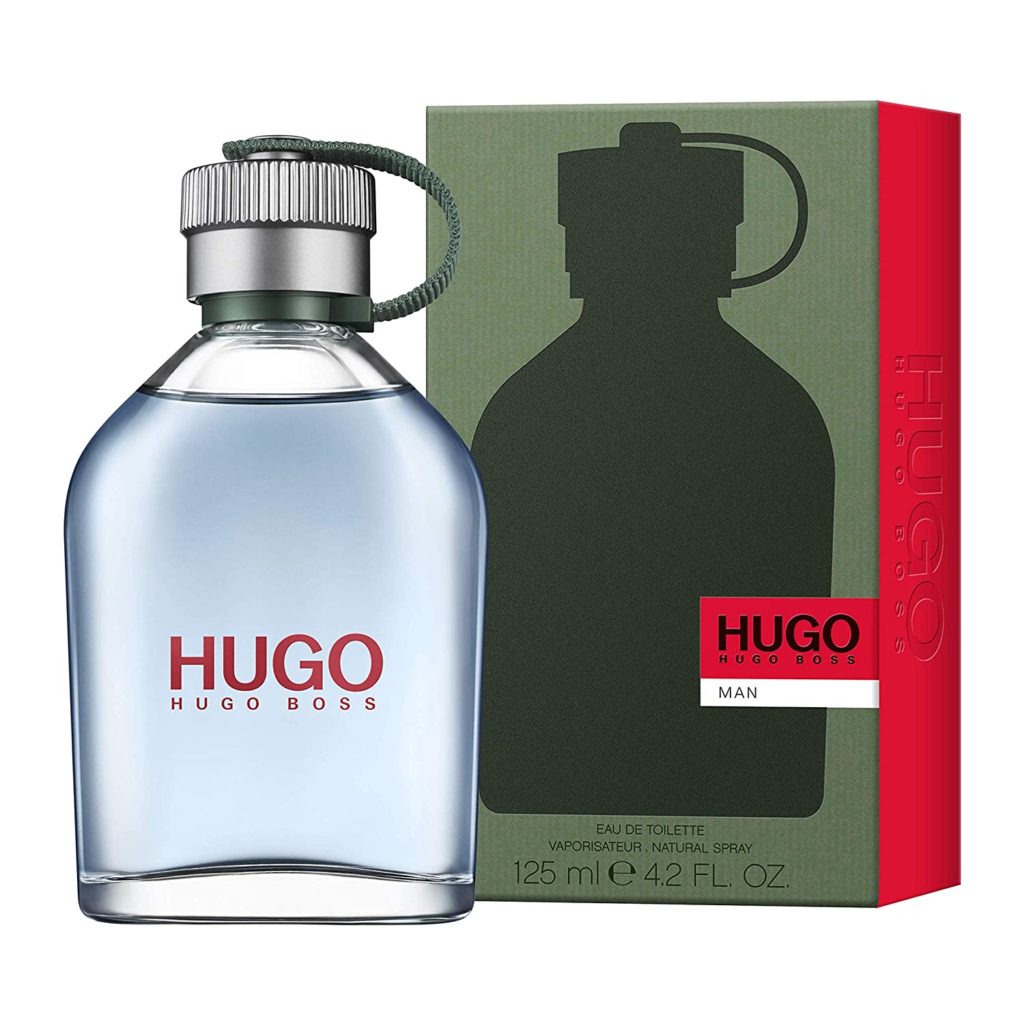 The top notes are composed of crisp green apple, lavender, citrus, and green herbs. The heart notes come with aromatic florals and herbs, while the base offers woody cedar and patchouli. This cologne has all the ingredients to match the personality of classy and extraordinary personalities.
12. Paco Rabanne 1 Million (Best For Youth)
At the twelfth spot is the lavish-looking 1 Million from the house of Paco Rabanne. This all-occasion scent is a perfect companion in your night outs and cold winter evenings. The packaging mimics the name of the cologne, thus giving you a deep and luxurious feeling.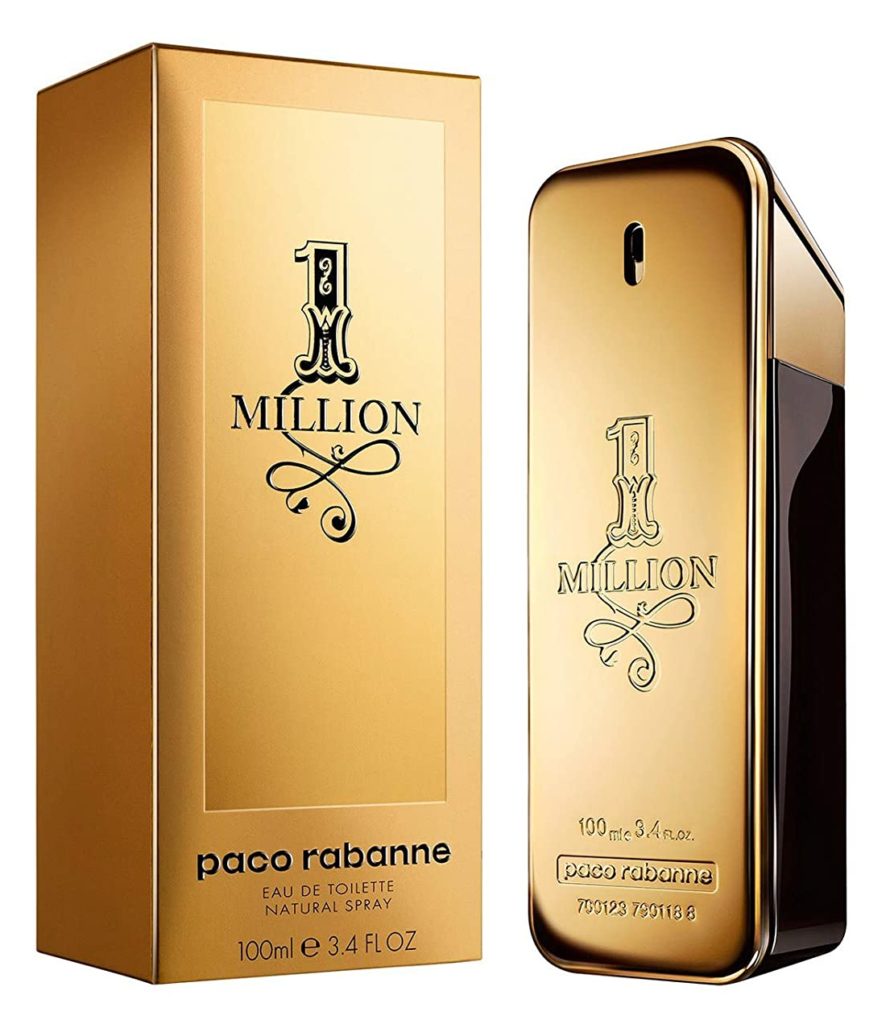 1 Million has some incredible fragrance notes such as mint, grapefruit, rose, amber, cinnamon, white woods, leather, orange, spice, and Indian patchouli. This 50 dollar cologne is an enthralling scent that should be given a try.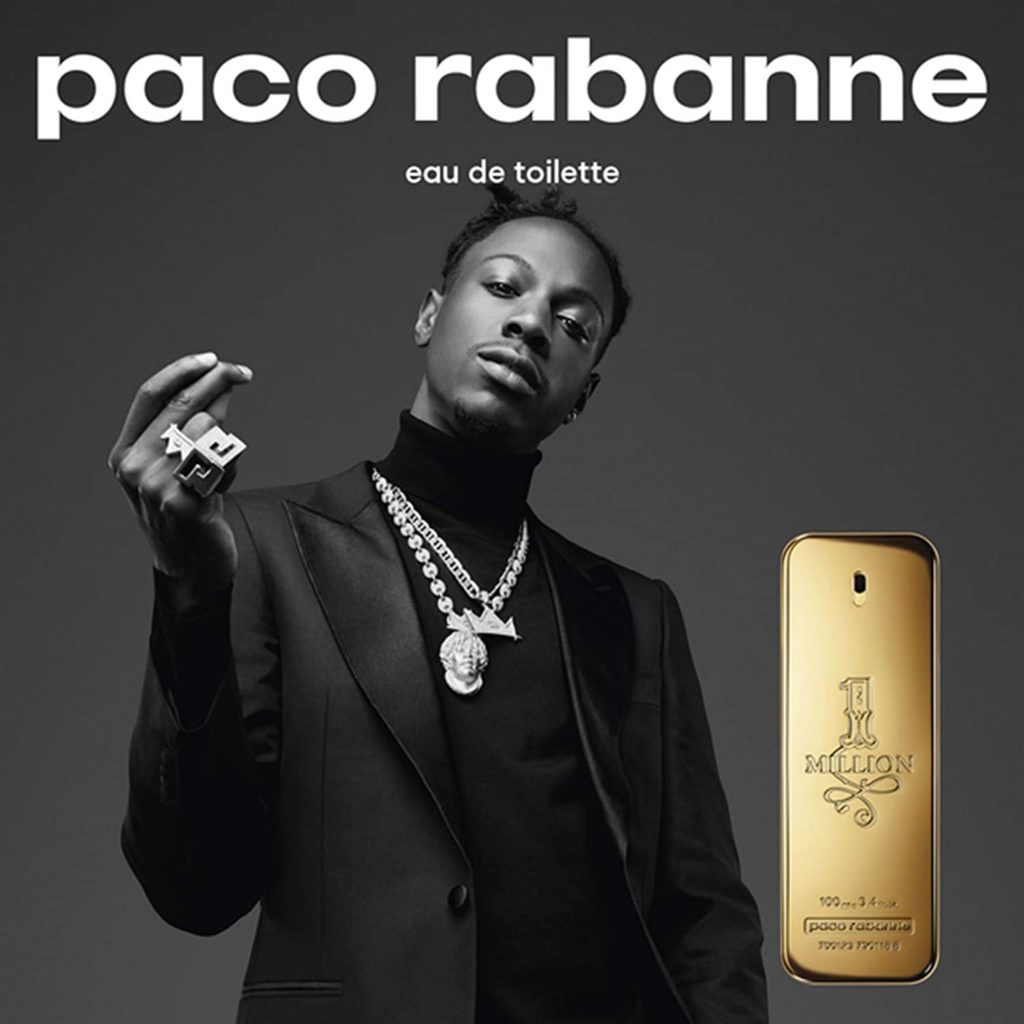 13. Issey Miyake L'eau D' Issey (Best Woody Cologne)
A blend of woody with a touch of tangerine and bergamot, the Issey Miyake L'eau D' Issey is one powerful cologne. This cologne is an exceptional amalgamation of spice and citrus. This praiseworthy fragrance is a fusion of yuzu with the elegance of sandalwood and cinnamon nutmeg.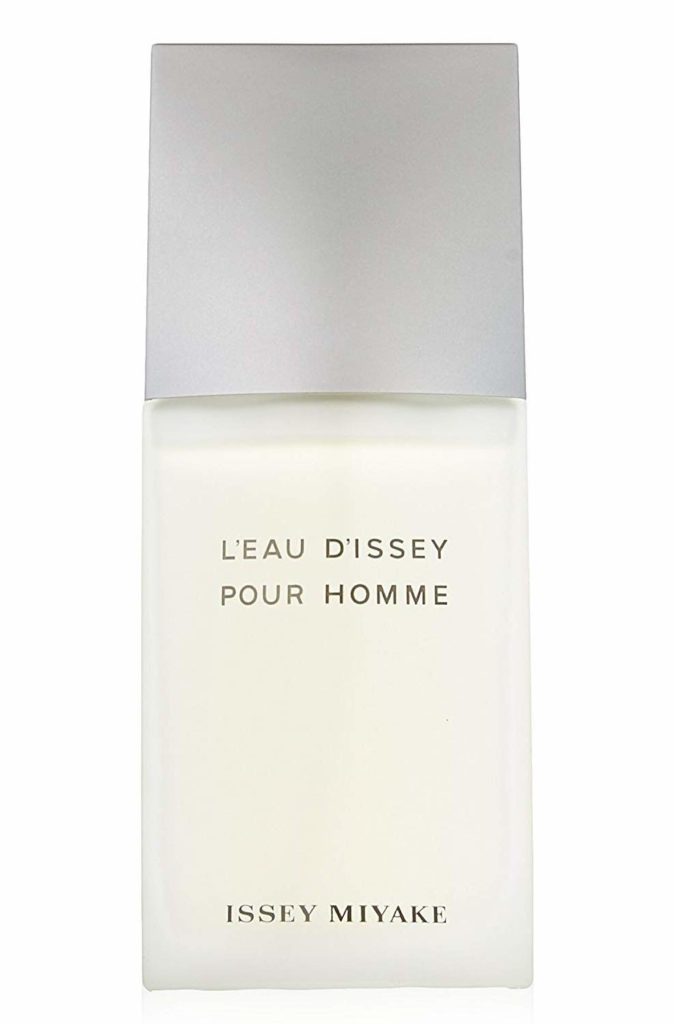 Available in a pack of 4.2 Fl Oz, this cologne is highly recommended for evening use. If you plan to stick with this for long, make sure that you get the name right. This affordable fragrance will give a run for the money for the high priced ones.
14. Sauvage By Dior (Best Crowd-pleaser cologne)
Sauvage is a sensuous and aromatic fragrance from Dior. This fragrance garners passer-bys attention with its soothing blend of notes and longevity. The top notes come with Reggio bergamot's juicy freshness and heart note of ambroxan, which bursts out a powerful woody trail.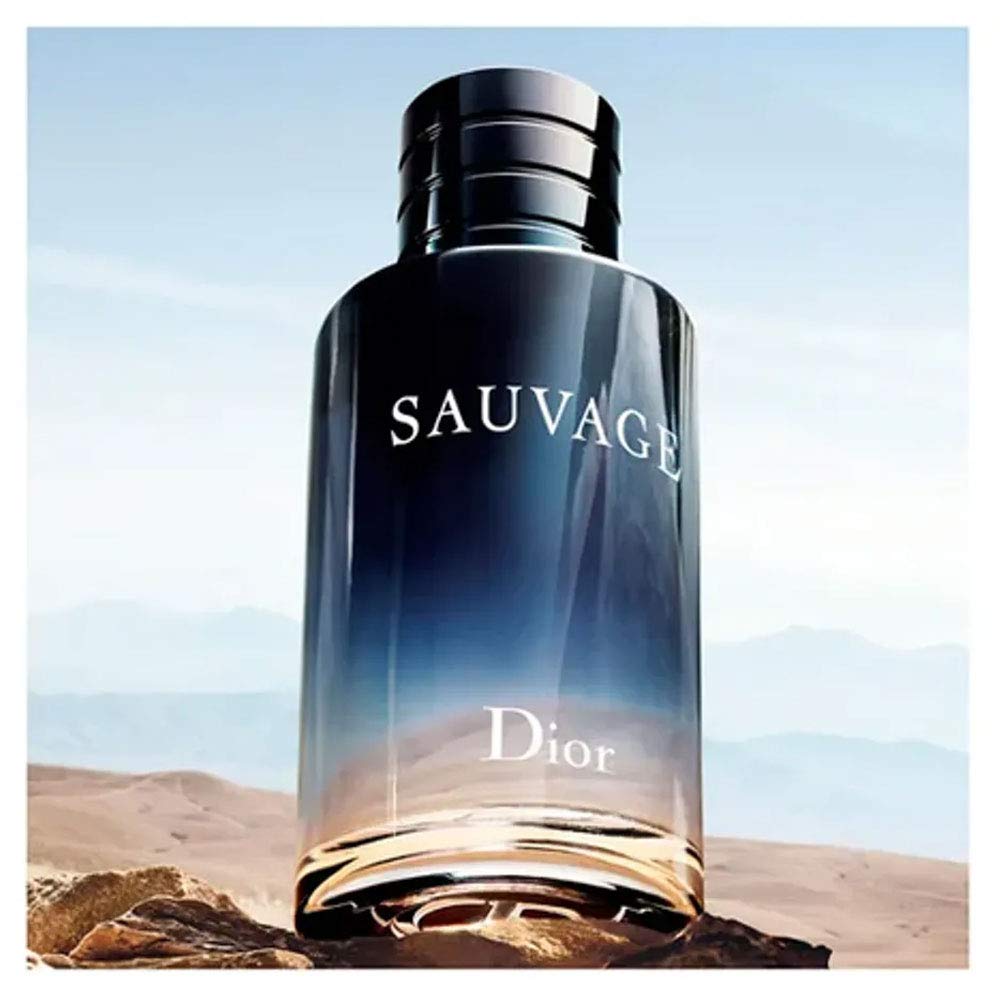 Sauvage goes hand-in-hand with casual wear and romantic evenings. This 3.4 fluid ounce bottle might cost a bit, but it undoubtedly bang for the buck.
15. Artisan By John Varvatos (Best for Summer)
Quite like its name, Artisan is a work of craftsmanship. Men adore the cologne's flask-like bottle that is hand-woven, making it a fantastic display piece. The burst of citrus and herbal blend with woody notes make it worth a try.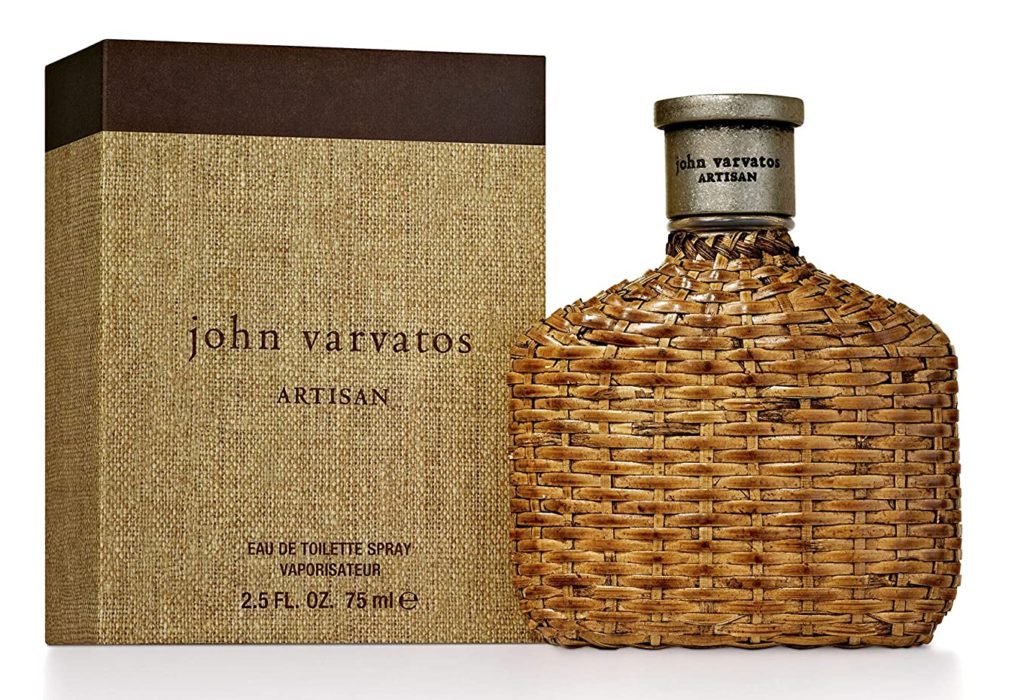 The cologne notes comprise Sicilian clementine, tangelo, mandarin, marjoram, thyme, North African orange tree blossom, orange jasmine tree, ginger extracts, Indian Maurya, serenolide, kephalis, goergywood, and belambre. The hands-on experience tells us that it is worthy of a good summer weekend.
Also Read: 10 BEST MEN'S WATCHES UNDER $100
---
CONCLUSION
The best men's cologne list is never-ending. Finding the right cologne may not be demanding, but finding the one within the budget is challenging. Tom Ford Noir Extreme is the one we recommended, while Issey Miyake L'eau D' Issey is worth investment for someone with budget constraints.
---
FAQs
1. How long does these men's cologne last?
It all comes down to the cologne's concentration of fragrance oils. The following is a breakdown for different types of fragrance:
Cologne consists of 2.5% essential oil — can last for 2-4 hours
Parfum or Perfume consists of 20-30% e.o — can last for 10-12 hours
Eau de Parfum consists of 10-20% e.o — can last for 8-12 hours
Eau de Toilette consists of 5-10% e.o — can last for 3-6 hours
2. Where do I apply cologne?
The most ridiculously followed way of applying cologne is to spray a lot almost anywhere. This is WRONG! The following are some rules to adhere to when applying a cologne:
Cologne should be applied only a few times and not overdo it. Plenty of spraying will undoubtedly cause trouble for the ones around.
Start spraying on to your wrists, move towards your neck and back of your ears. Stick to applying one spiritz on each pulse; you are good for the rest of the day.
Never overpower the dose of fragrance. Pick the best men's cologne from our list and apply a bit.
3. How to last my cologne longer?
Experts in this field have this question thrown at them often. We have collated their answers, and here's what they suggest:
Always store your cologne in a cool, dry place. Enough exposure to light and heat will worsen the cologne's quality.
Avoid rubbing your wrists after spraying.
Apply right after showering. This allows your skin to absorb the odor with the moisture, thus improving longevity.
Apply less. Just a few spritzes and that is all you need.