Do you love to read books all the time? One can gain a plethora of knowledge and experiences with the help of books. Moreover, many of the world's wealthiest people suggest reading instead of wasting time watching useless TV shows. However, carrying or buying some books will be a cumbersome task. That's why the technology has created the best eReaders that allow the users to access a library having millions of books. It is a pretty smaller device making it easier to carry. Moreover, they offer a much better experience when compared with tablets and phones.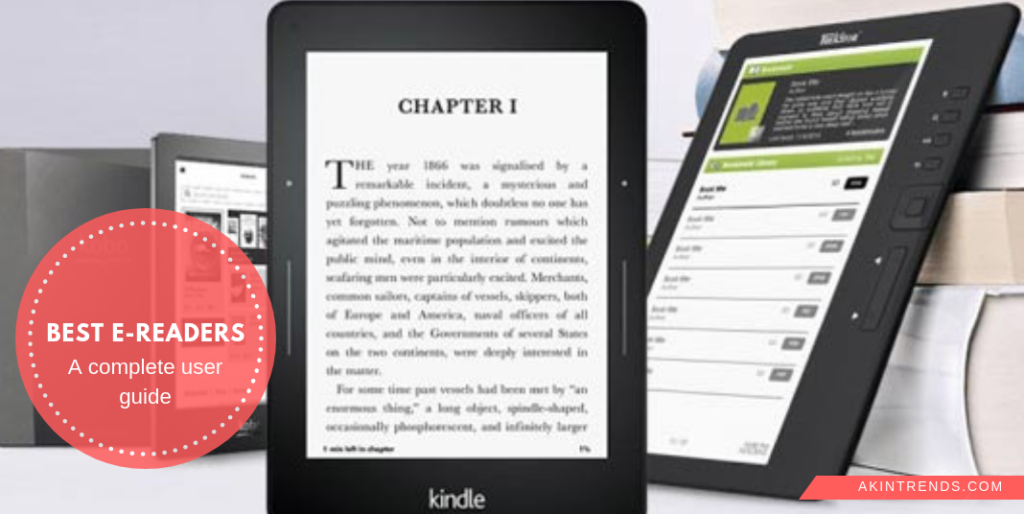 Finding a high-quality ebook reader is not an easier task when you are shopping for it for the first time. A significant number of people get puzzled and end up making the wrong choice. For helping people looking to buy an eReader, we have created this post that will help them in choosing the perfect product. Your only duty is to check the entire post and then make your decision.
Also Read: Top 10 Air Mattress for Camping, College Student or Everyday use
Things to consider while buying the best eReaders
This buying guide will allow you to know the features you need to check in an eReader. You can make an incredible choice by following things mentioned in it. Have a look at things that we discussed below in detail:
The eReader you are buying must equip an e-link screen that makes it easier for eyes to read for a long time. The low-quality models don't feature such displays that make it impossible to read for a long time.
Moreover, they are the same as the screens of mobile phones that eliminate the whole purpose of buying eReader. So, it is crucial that you keep the screen type in mind.
It will turn out to be a nightmare if your e-reader's battery dies after every ten pages of reading. The difference in battery life varies from one e-reader to another, and that's why it is crucial that you end up choosing the right one. Generally, it can range anywhere between 6 hours and even six weeks. So, decide according to your requirement. However, anything less than 6 hours should be ditched for sure.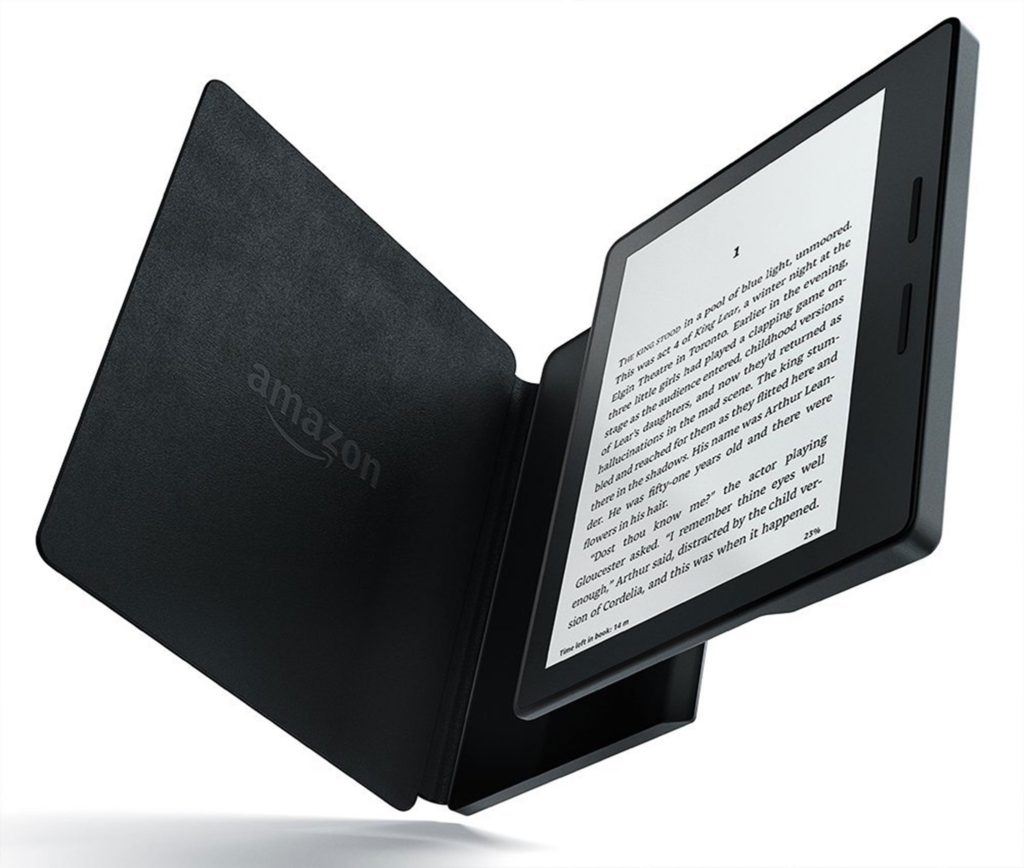 Some e-readers come with both cellular and Wi-Fi connectivity features, whereas others only provide Wi-Fi connectivity. Both of them can work fine for the users depending on the situation. It varies from one individual to another, whether they have WiFi connectivity in their area or not.
If you believe that only wealthy individuals can buy an eReader, then you need to think again. Their price range starts from as low as US$ 80 and goes even above US$ 100. No doubt the more you spend money, the more features will be available in the device. That's why you should create a budget and choose the best eReaders according to that. Never try putting too much pressure on the pocket.
You should only worry about the waterproof resistivity if you read in surroundings that have water. There are pretty limited models available in the market that comes with this feature. If you don't have such a requirement, then you can buy an eReader that even lacks a waterproof function.
Also Read: Best Tasting Keto Protein Bars: Tasty Low-Carb Foods on the Go
What are the best eReaders in 2020?
If you don't have enough time for going through considerable research for checking all the features mentioned in the buying guide, then there is nothing to worry about. Our team is here for helping the readers most helpfully. Our gadget gurus have created a list of best eReaders that you can buy in 2020. Check all of them and buy one that suits perfectly your requirements & budget.
---
1. Kindle All-new Kindle Paperwhite (Best eReader Overall)
Undoubtedly, it is the best eReader overall that you can find in the market when it comes to functions, price, and durability. It is an upgraded version that comes with waterproof resistance and pretty innovative functions like bright display, awesome price, and even lighting.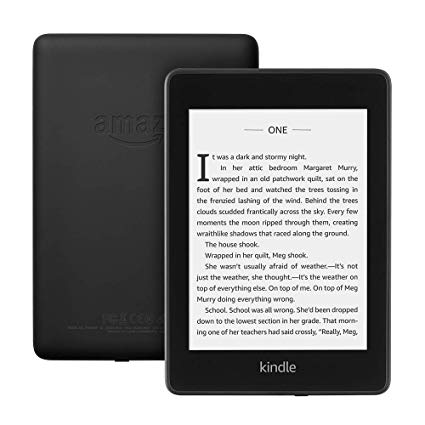 Also, you can't miss the access to a vast collection of reading materials available in this E-Reader. The reading will become a pleasure thanks to its superior hardware. On top of that, the solid catalog provides ebooks with the best deals. The users can navigate their collections quite easily and comfortably.
Also, it is the best waterproof E-reader for poolside bookworms to use it close to the water without any worry. Additionally, there is a window offered by this ebook reader to enjoy reading without dealing with any hardware distractions. In a nutshell, we can call this the best all-around E-book reader that provides you with an awesome reading experience.
2. Barnes & Noble Nook GlowLight 3 (Best eReader for color-changing ability)
Giving fierce competition to the Amazon Kindle series of e-readers, the GlowLight 3 is a reliable product that boosts your reading experience with its solid color-changing light and physical page-turn buttons. It has a small body made from black plastic material that is capable of lasting long for years. You will get many different connectivity options with this equipment, like a USB port, Wi-Fi, card reading, and many more.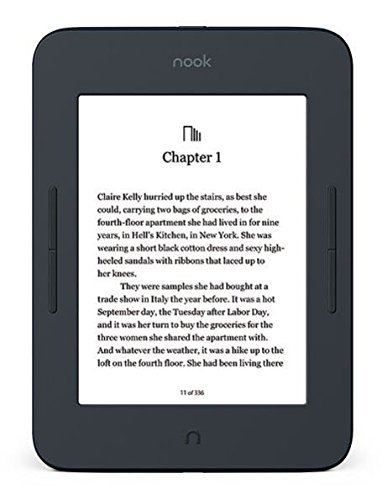 Furthermore, its back is grip-friendly and don't attain stains easily. The thing that makes it an ideal option for this list is color changing GlowLight that can be accessed through its internal clock and user-settings. That's not all; your reading experience will get a great boost due to its anti-glare display that makes cross angle reading better than ever.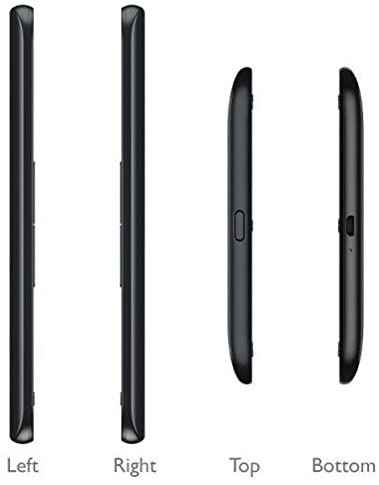 At a single charge, you can enjoy continuous reading for more than 8 hours that may not be the best eReader in the market, but still decent enough for a normal individual. This device offers the same kind of experience in the dark with its excellent night mode. Also, it comes with page-turning buttons for making reading faster.
3. Amazon Kindle Voyage E-reader (best professional eReader)
If you are a professional type of person looking for an amazingly crafted e-reader, then you can think about this one. It is the best eReader that is not only easier to use but comes with plenty of essential features that you will love. It equips with a pressure-sensitive line and dot on all the sides of the screen through which users can do page forwarding and backward with a simple thumb press.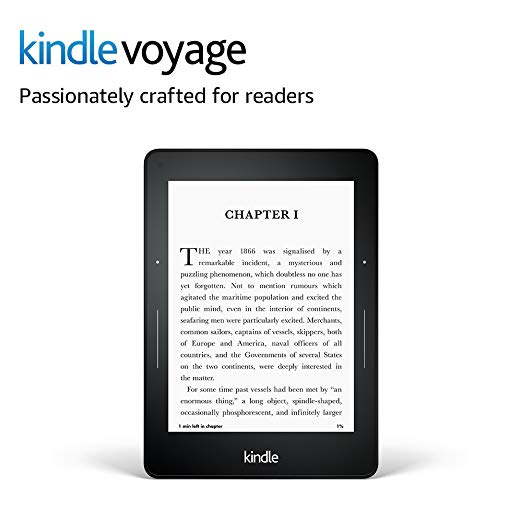 When it comes to lighting, we can credit it as the Kindle's most advanced version. There is a light sensor installed on this e-book reader that adjusts it according to the surroundings. Another thing that you will love about this product is the automatic lowering of the front light after some time that can minimize the strain on the eyes.
On top of that, it has a very smart construction that ensures you can enjoy reading even with a single hand. Also, the attractive appearance and flexible lighting features make it an ideal option for this list. We highly recommend this device to individuals looking for a professional higher-end experience.
Also Read: Best Electric Toothbrush: Complete Reviews & Buying Guide
4. Kindle Oasis E-reader (best for battery)
Are you looking for an e-reader with a thrilling battery backup? If yes, then your search should end at the Kindle Oasis. It can last up to 6 weeks if you use it every day for half an hour. No one will deny the fact that it is pretty awesome for individuals who spend tons of time reading ebooks. Furthermore, it is the only Kindle that comes with a rotating screen feature.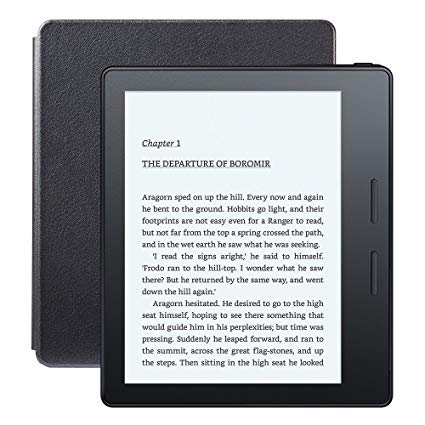 Without any doubt, it is one of the best eReaders that can rotate the screen automatically whenever someone flips the device. We find that this device is very light and thin due to its smart construction and square design. There are ten built-in LEDs installed on this device that produces 60% more light when compared with normal eReaders available in the market.
Some other amazing features that attract the buyers are an eye-friendly glare-less screen, solid space, and lightweight body. You will fall in love with its first-class reading experience along with its battery backup for sure. If your budget allows you, then going for this equipment won't be a bad idea.
5. Likebook Mars E-Reader (best for the solid processor)
Beating this best large E-reader in terms of the powerful processor will be a very difficult task. It can give any other product a run for its money with a solid performance. It comes with innovative software and a super polished home screen. There is a 7.8 inch E ink Carta touch screen possessed by this e-reader having a tremendous resolution and PPI.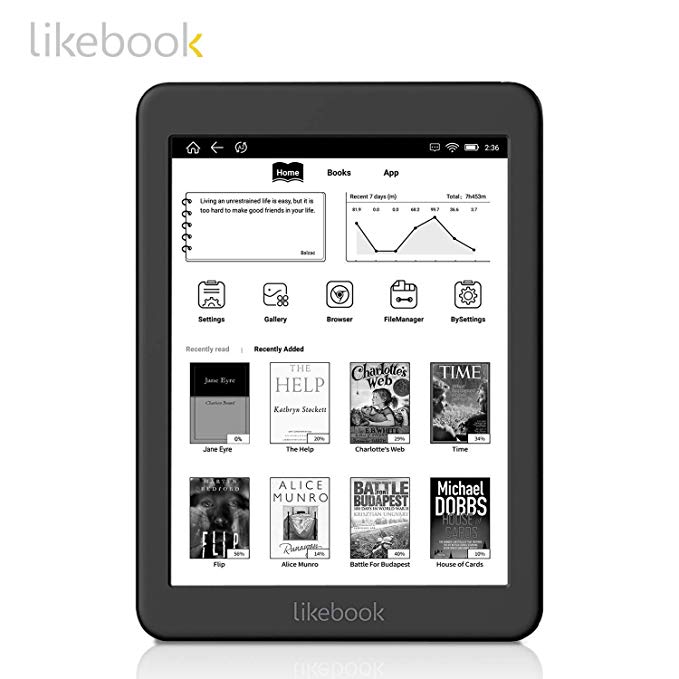 Its front-lit display equips with 17 LED lights providing a white and candlelight effect. Other than that, there is one slider added for controlling the luminosity of the LED lights that produce a white color.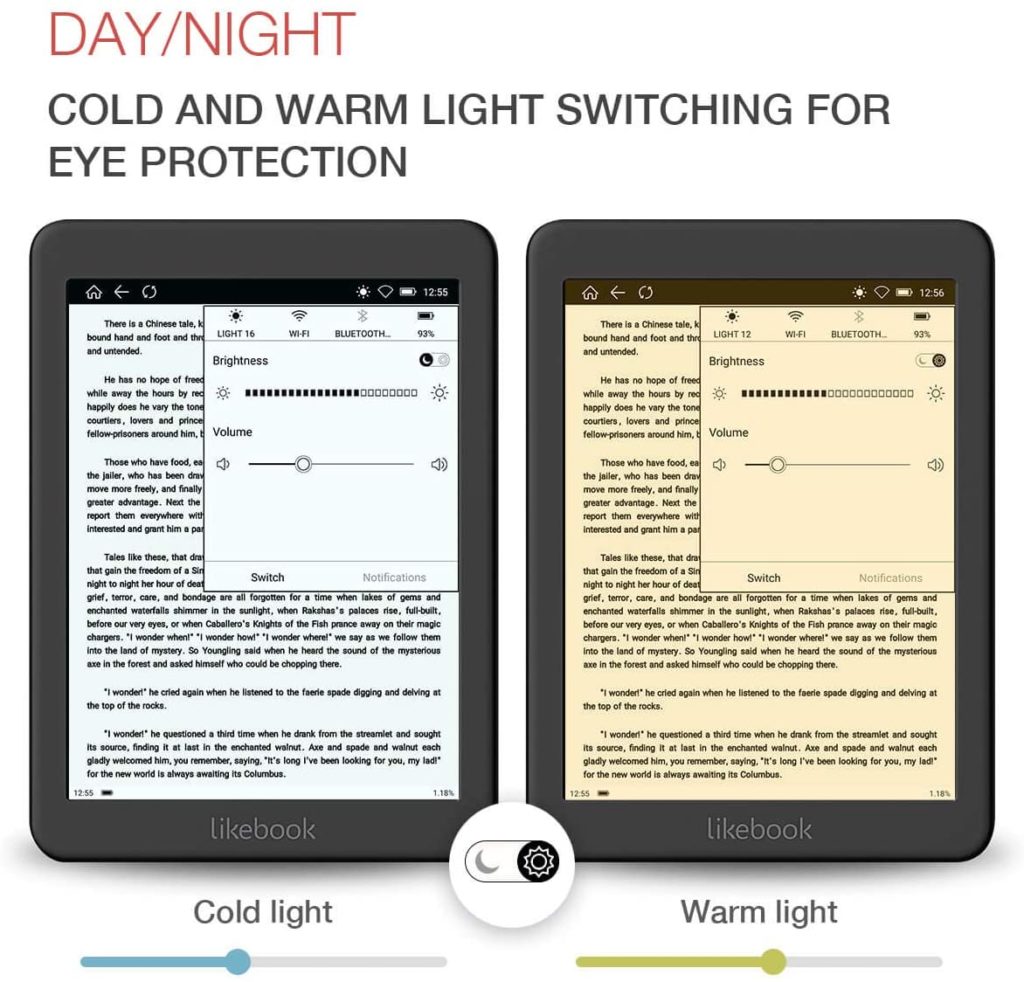 The most significant talk point of this device is its eight-core 1.5 GHz processor along with 16 GB internal storage and 2GB RAM. Also, it the world's first e-reader that developed with an octa-core processor.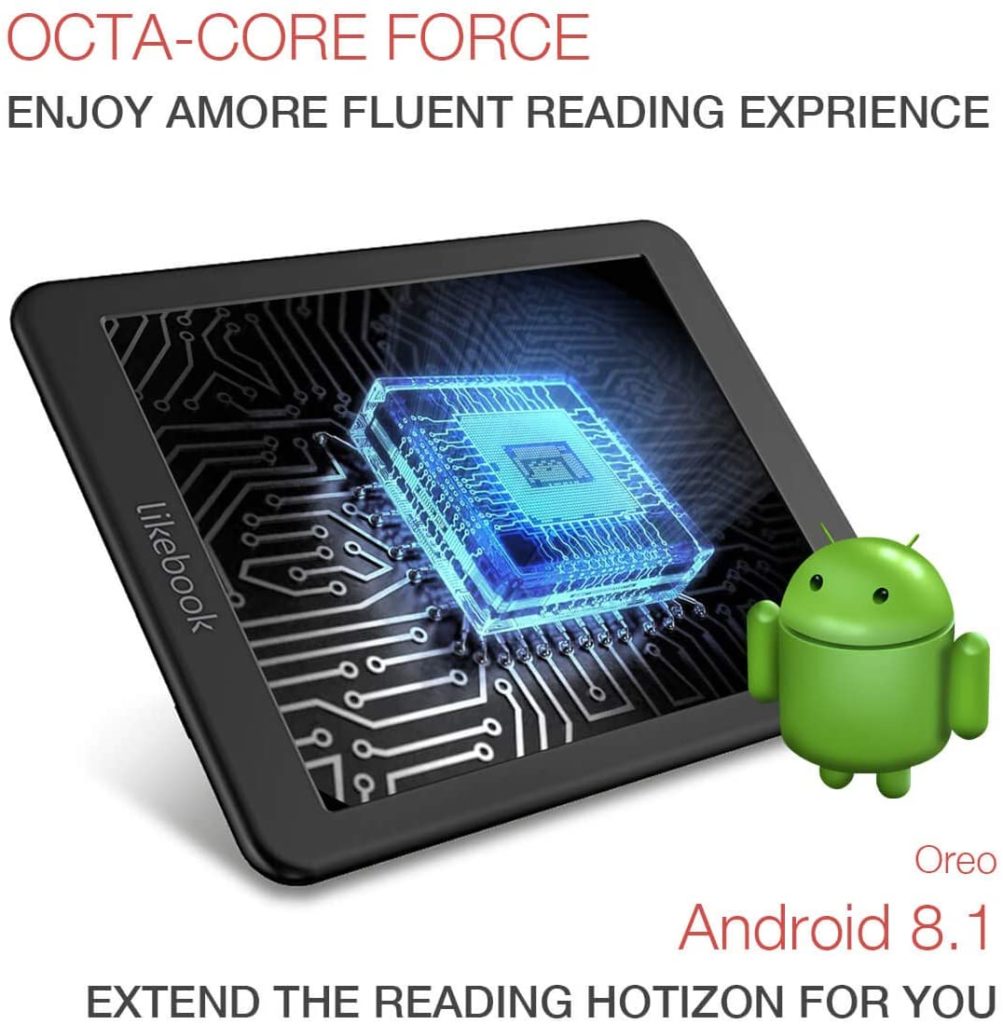 Some other useful features of this product include an SD card slot, Wifi, Bluetooth, and even a 3.5 mm headphone jack. This device runs on Google Android 8.1 along with a custom UI that ensures the user doesn't have to deal with unpatched security issues and vulnerabilities.
6. Kobo Clara HD (Best nighttime e-reader)
Coming off sixth on the list of best eReaders is the Kobo Clara HD. This e-reader is a feature-rich model with features that not many include. This is an inexpensive device packing features that make reading in the dark a seamless experience. This device sports a 6-inch screen with a 300-PPI resolution, offering clear and crisp texts on the screen.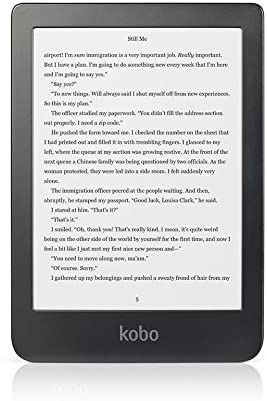 The Kobo Clara HD shares an uncanny resemblance to Amazon's Paperwhite. Coming with a storage space of 8GB, this e-reader can hold up to 6000 books in 14 different file formats. Moreover, the device also supports languages such as English, German, Dutch, Spanish, French, Italian, Japanese, Portuguese, and Turkish.
7. BOOX Nova2 E Note (best high-end E-reader)
Bit expensive yet a high-performing, the BOOX Nova 2 is a smart device that can be utilized as an e-reader and smart notebook too. This device boasts an 8-core 2GHz processor coupled with 3GB of RAM and a 3150 mAH battery that promises four days of battery life. Sporting a 7.8-inch E-ink display, the e-reader's touch screen comes with a resolution of 1872 x 1505 with a 300 dpi.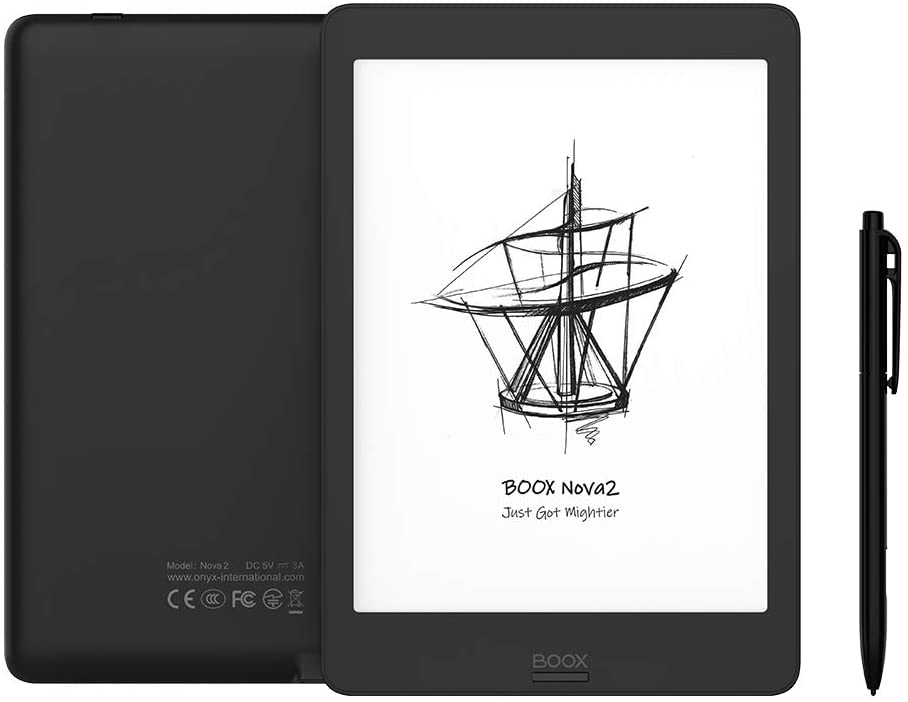 The Boox Nova 2 is light and is easily the best premium E-book reader in taking it for a long commute. This device comes with a stylus pencil that quite seamlessly allows you to perform various functions. If you like taking notes while reading, this is the best bet.
8. Amazon Kindle Kids Edition (best for kids)
Despite catering to the younger audience, Amazon's Kindle Kids Edition is a favorite e-book reader across all age groups. This Kindle is paired with features that make it a device for all. This best budget E-reader comes with a kid-friendly cover that will enthrall both you and your kid.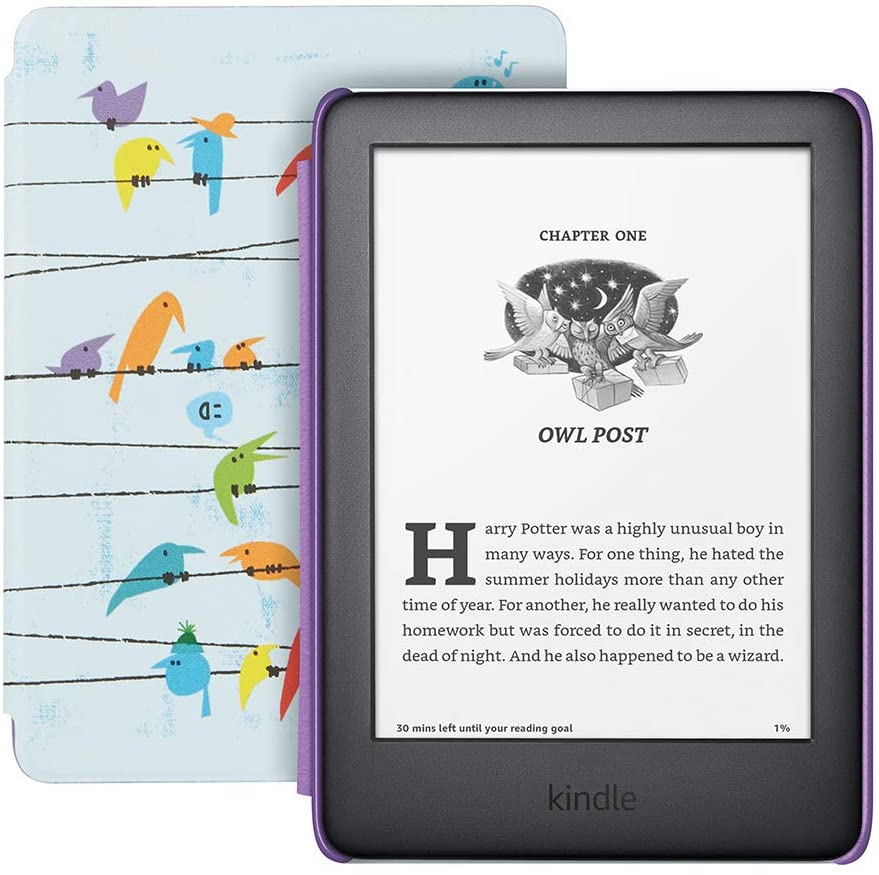 This e-reader is also supplied with Audible, offering audiobooks that can be consumed via speakers or Bluetooth headphones. Furthermore, as a parent, you can have access to your kids' day-to-day activity with an easy-to-use parent dashboard. This is available in several case options, which are gender-neutral.
---
FAQs
Which is the ideal screen size I can go for?
The recent advancement in the mobile/tablet/e-reader industry has the demand for large screen smart devices. E-readers are no exception here. However, the majority of the eReaders on the market are six-inches.
An e-reader with a 6-inch size is a perfect fit for most people. But, some readers prefer 10-13 inches. The e-readers with 9.7-inch screen size are good at handling PDF files, while the 6-inch one might face some issues. We recommend 6-inch readers, because of their compatibility in hand and backpacks.
What Kind of Wireless Connection Do You Need?
This is an essential consideration before splashing your cash on an eReader. The general rule of thumb is to go for a device with an always-on cellular radio, which allows download and purchase of ebooks from anywhere. The only hindrance here is the — budget.
Brands tend to offer Wi-Fi-enabled devices at low cost, and the one with 4G connectivity is sold as expensive models. If you prefer traveling with an e-reader, buying a 4G-enabled device is a good option.
Are there any Ebook apps?
With numerous brands jumping into the e-reader scene, the majority of those have come up with their ecosystem of apps. Amazon's Kindle has its own app, which allows you to also continue from where you left on your iPhone or an Android device.
The iOS system has iBooks that is convenient to most of the readers, but with a minimal repertoire of books compared to Amazon's library. Interestingly, Amazon also offers readers the option of reading their books on PC and Mac.
How to validate which eReader is right for me?
Several factors may influence your purchase decision. The market swarmed with a plethora of e-readers, selecting becomes a confusing and daunting task. The following are some areas to look into:
Not just an e-reader: Some devices offer more than just reading books. E-readers also have the option of browsing the web, accessing videos and music, and a lot more.
Battery: Another major make or breakup situation is — battery. For those who read for hours, an e-reader with weeks of battery life is sufficient.
The right screen: Screen is undeniably the most pivotal factor. An e-reader that encompasses e-ink or e-paper will not strain your eyes. The ink is in more ways common to that of a physical book.
What format do eBook readers use?
Ebook readers have plenty to offer in terms of the format they allow you to read your favorite book in. Some e-readers offer support for tons of formats, while there are a few that don't support many. EPUB is a format that is supported by most e-readers.
Likewise, PDF and plain text formats are widely supported too. Nevertheless, one can use the e-book software to convert, create, or edit e-books from the existing format to the format of your choice.
How much will the eReaders cost?
Generally, eReaders are a low-cost investment as opposed to pricey physical books. The e-books can be easily purchased from online stores or apps. Many books are available starting a few dollars, while most of them also offer a free sample of selected chapters. The e-library may seem vast and full of books, but not all printed books are up for grabs.
Why do new-gen eReaders utilize e-ink technology?
E-ink is in many ways similar to a standard paper, which prevents your ears from the strain. By utilizing such technology, the light oozing out from the screen is hit back to your eyes. On the other hand, LCD screens make use of the backlight that exudes light straight to your eyes and causes strain.
---
Conclusion
We have reviewed the best eReaders that you can buy in 2020. Each one has something different to offer the ebook readers. Now, it is your job to identify your requirements and choose one that perfectly suits your needs. If you are a voracious reader, Kindle's Paperwhite is the perfect choice and arguably among the best eReaders in the market. And if you wish to check out something different, Barnes & Noble Nook GlowLight 3 is a perfect alternative to all the Kindle eReaders out there.