Lego, as we know it, played a massive role in improving creativity skills and developing persistence. There is a sheer pleasure in putting all the pieces together and attract one's interest.
With several different LEGO structures available in the market, our article filters some of the best Lego sets under 100 dollars. Also if you're wondering why you should let your kid play with these brick pieces, below are a few perks:
---
Perks of allowing your child to play with Lego
Promotes Teamwork
Creating LEGO is an activity that involves not only your kid's skills but also the ones around them. This building activity educates your child to share and take turns.
Kids follow leads and start learning ideas, which can help them contribute to expand the play area and develop stories.
Enhances communication skills
Inarguably the best playing activity to let go off stress and take part in jovial conversations. Once they engage in creating these, they learn how to express their ideas, and explain the challenges they faced while building.
Unboxing and Building Ideas
Improves Creativity
As LEGOs are classified as a type of art, they can hone a kid's creativity potential by making them learn different shapes, colors, and sizes used in building the play area.
With many pieces around them, they turn into creators without limitations. To simply put, this process of building can be entertaining, useful and healing too.
Also Read: Best Massage Chair Review: TOP 5 Brands & Models
---
BEST LEGO SETS UNDER $100
LEGO Classic Large Creative Brick Box
Get busy running errands and keep your kids occupied with this astounding giant LEGO. The LEGO Classic Lego Creative Brick Box arrives with 790 bricks in 33 different colors. With these nice and fancy colors, this box of LEGO will surely entice your kid.
Featuring multiple toy windows and doors, this LEGO box comprises baseplates, tires and wheel rims that allow your child to fasten a scooter, house, and bird.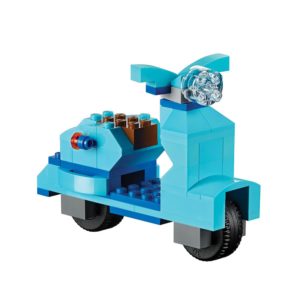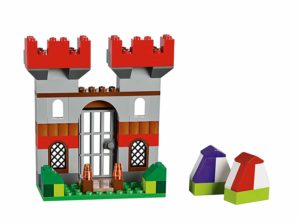 The LEGO Creative Brick Box is a bundle of joy, be it either for a first-time block builder or well-seasoned. Designed for ages four and up, this LEGO box claims to bring out the best of creativity from your kid.
LEGO Marvel Super Heroes Avengers: Infinity War
Given the fact that the Marvel franchise has a huge fan base, the LEGO Marvel Super Heroes Avengers: Infinity War is the kind of brick box your kid has been whining for.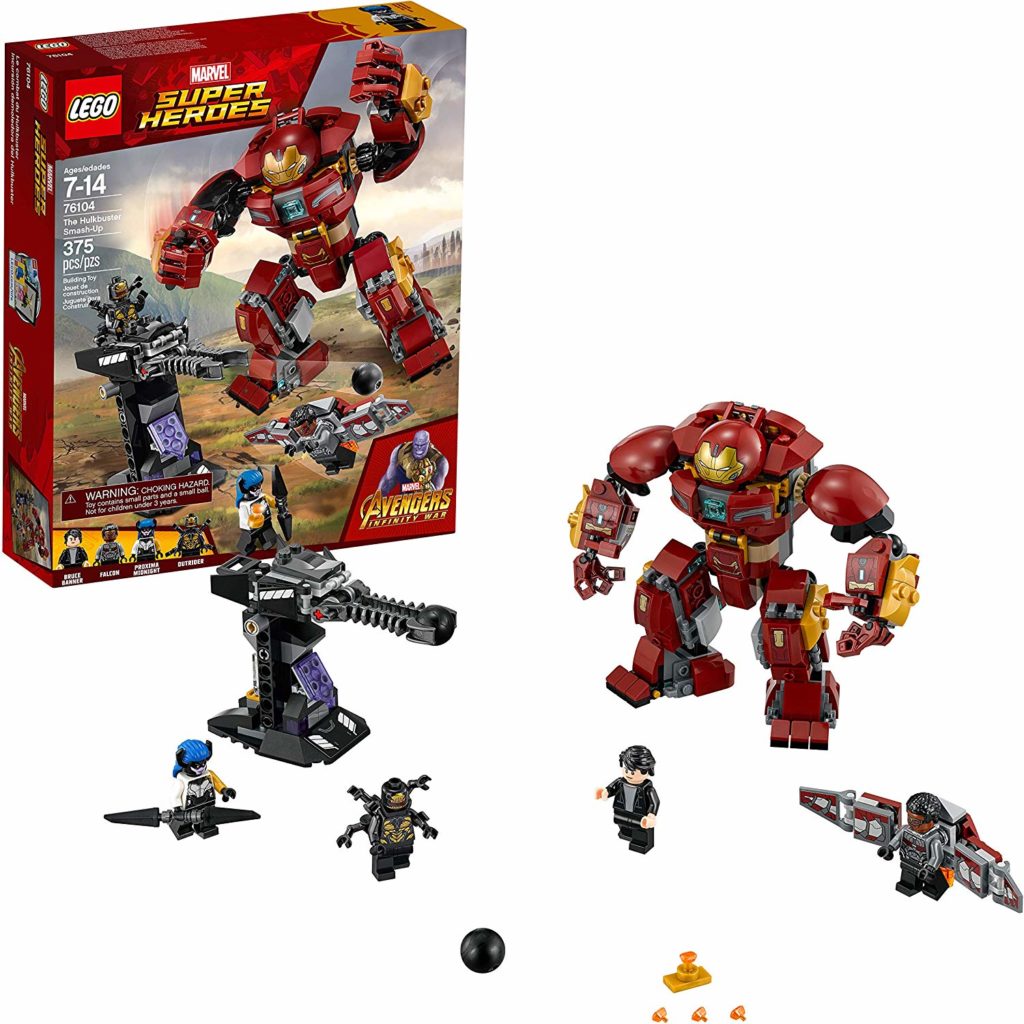 Infused with superheroes and superheroines, this product features 375 building pieces along with a Hulkbuster measuring over 5-inches. Besides, you also get a Falcon Figure, Proxima Midnight figure, and an Outrider figure. This playset includes a ball-shooting gun turret, which features a rear opening compartment with an infinity stone element. This feature is handy in keeping a kid entertained.
LEGO City Heavy Cargo Transport Play Set
Touted as one of the best in the market, LEGO City Heavy Cargo Transport set is loaded with 310 pieces, including model truck and toy helicopter.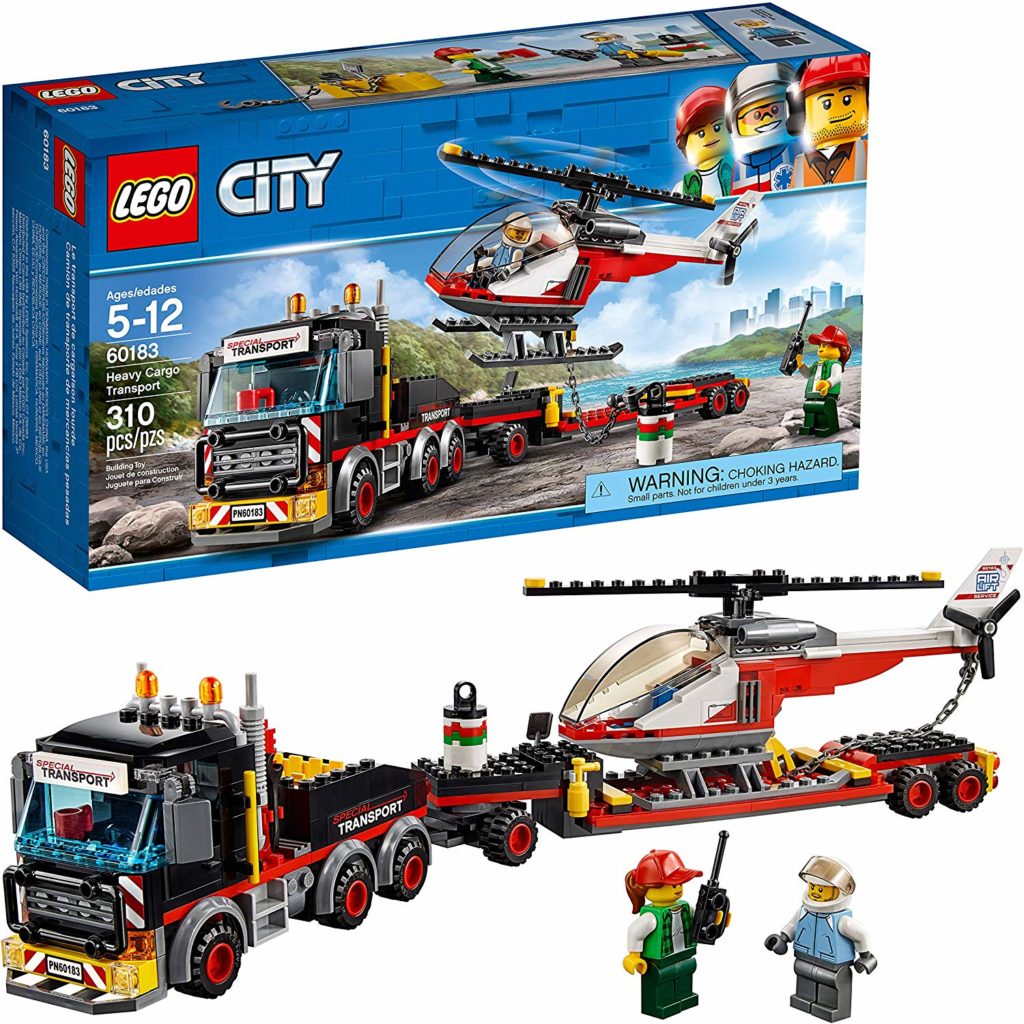 Stocked with four-project bags, the playset also features two manuals, a base plate, and a small sticker sheet. With a helicopter included in the playset, the toy gets the engineering skills out of a kid as it is equipped with spinning motors and an opening cockpit.
The LEGO City Heavy Cargo Transport is designed for kids aged between 5 and 12, which makes it an excellent gifting option.
LEGO Ideas NASA Apollo Saturn V
If your kid fantasizes about reaching the moon, the LEGO Ideas NASA Apollo Saturn V is the best space-themed play set available in the market currently.

Featuring over 1900 pieces, this is the ideal gift you could give for anyone aged 14 or above. The playing kit includes a rocket, which when fully-built measures 39-inches tall, and 6-inches in diameter.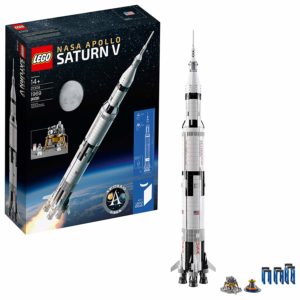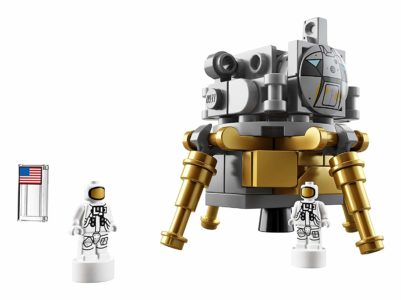 The building set comprises of two mini-figures to keep your kid amused together with the Lunar Lander and splashdown rocket toy. Interestingly, the action figures it includes are based-off of the human-crewed Apollo Moon missions.
LEGO Harry Potter and The Chamber of Secrets: Whomping Willow Kit
Perhaps there are only a few moments, where you can give your kid the spellbinding tour of Hogwarts School of Witchcraft. The Harry Potter and The Chamber of Secrets: Whomping Willow Kit fulfills your kid's dream of living in their own Harry Potter saga.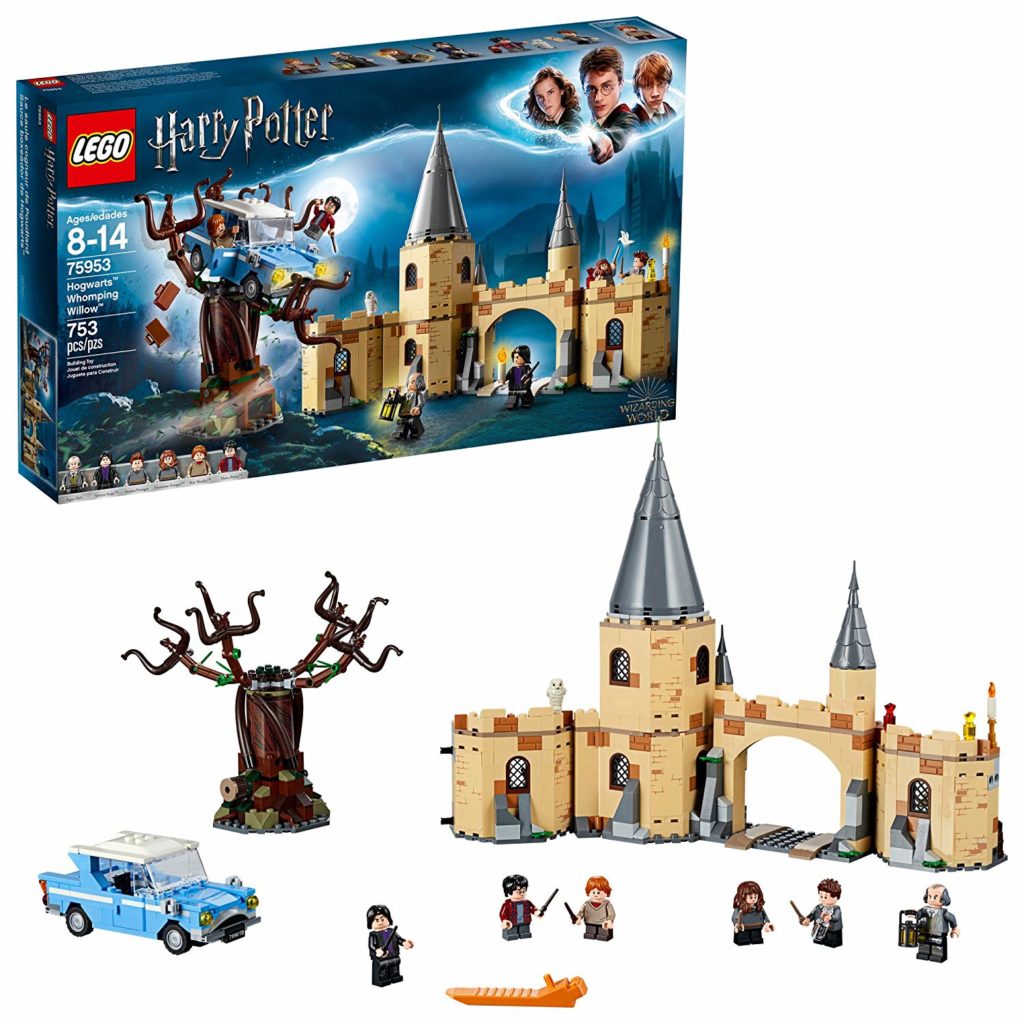 This Whomping Willow kit includes 753 pieces of blocks, which include six Minifigures of Harry Potter, Ron Weasley, Hermione Granger, Severus Snape, Seamus Finnigan, Argus Filch and Hedwig, the owl.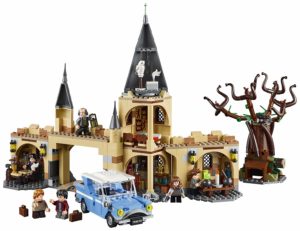 Moreover, this playset is loaded with spinning branches, a three-story castle with a door for life-like fantasy experience. To give your kid a chance to recreate scenes, this building set also features potions, wands, and other magical accessories.
Also Read: Best Electric Toothbrush: Complete Reviews & Buying Guide
LEGO Ideas Ship in a Bottle
Featuring a unique and vintage look, the LEGO Ideas Ship in a Bottle is an exciting brick set that can be proudly exhibited on your shelf. This model boat building can be assembled using 962 pieces, and inserted in a bottle built of visible LEGOs.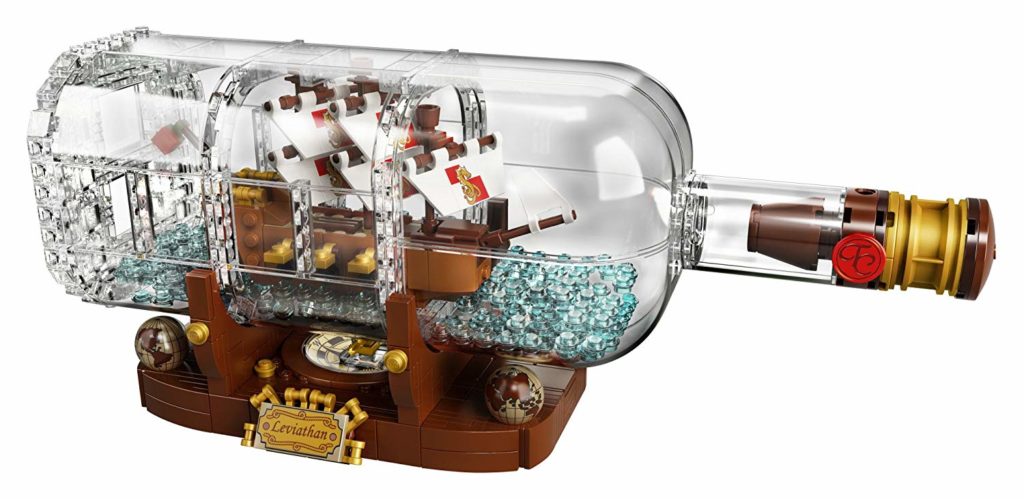 Consisting of a display stand with a Leviathan nameplate, this building set also features a buildable cork and wax seal element. The assembling part is simple and straightforward; you are offered pieces in multiple bags – first two containing the boat parts, while the other two of light blue round plates and bricks for giving this building toy a finishing touch.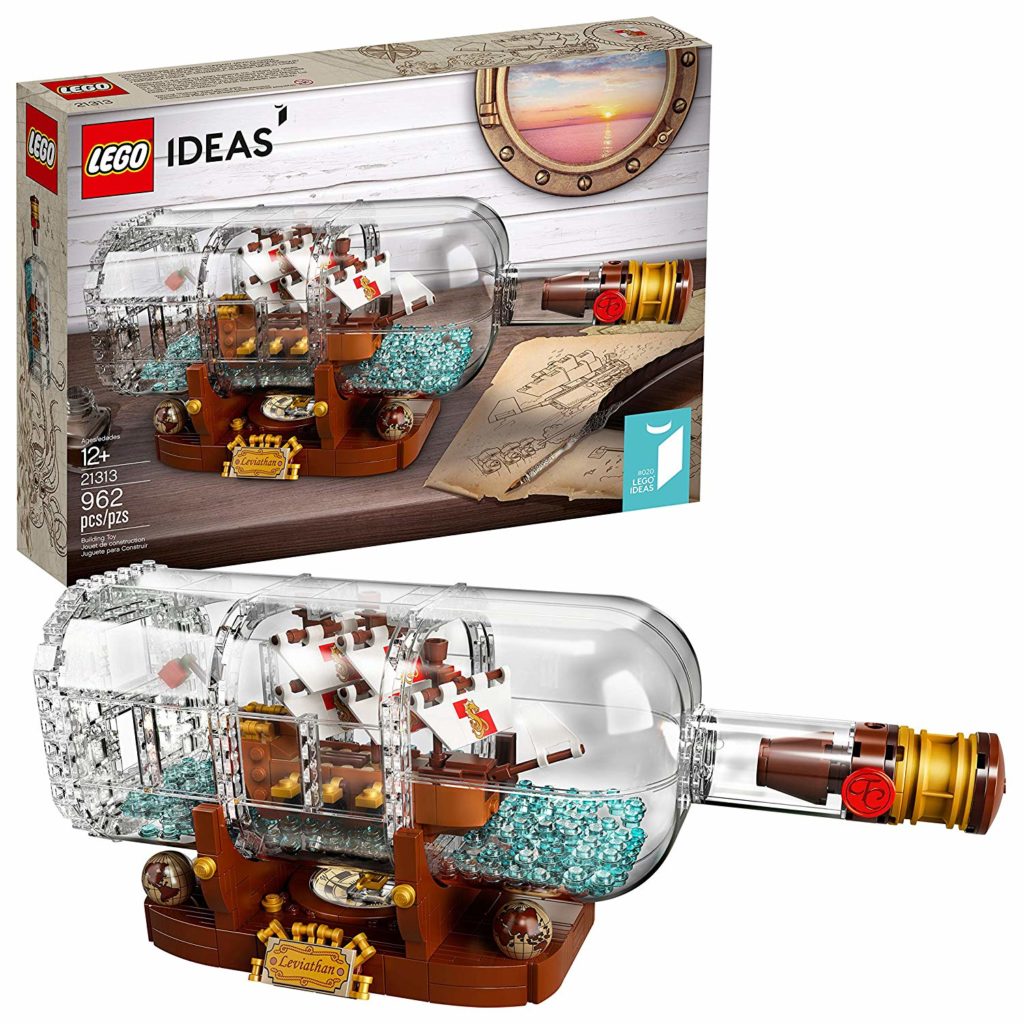 The LEGO Ideas Ship in a Bottle when assembled measures around 3-inches in height, 12-inches wide and 3-inches deep. This miniature ship once built can amuse builders of all ages.
LEGO Architecture New York City
Awaken the architect in your child with the LEGO Architecture New York City, which is a worthy gift for a child aged over 12 years. With a total of 598 pieces, you and your kid can together assemble a miniature replica of New York City.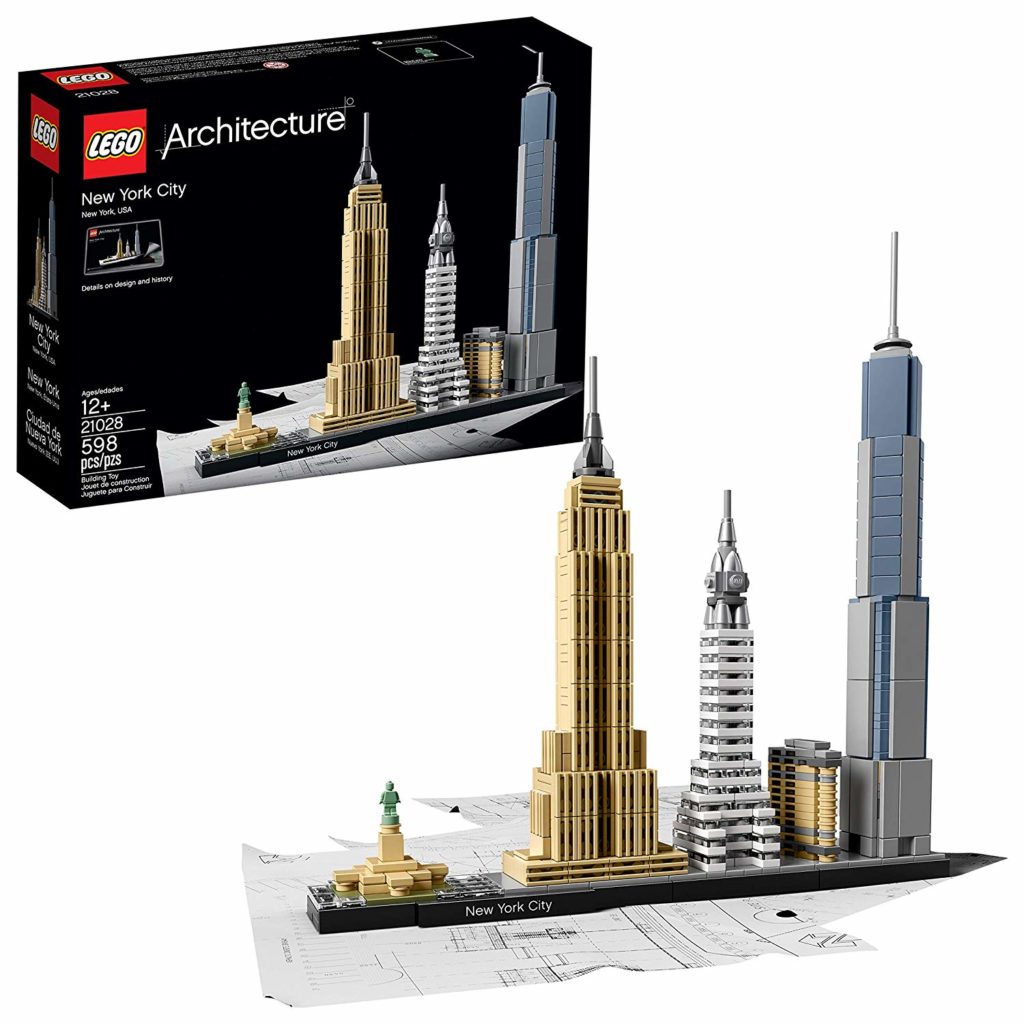 This building kit comprises of five famous structures/buildings – a World Trade Center, Empire State Building, Flatiron Building, The Statue of Building and the Chrysler Building. Furthermore, the kit includes a guide that contains the history and construction of each structure. Once assembled, each set is ready to be displayed either at your office desk or at the shelf of your house.
LEGO Creator Pirate Roller Coaster
Although kids and pirate don't go hand-in-hand, the Creator Pirate Roller Coaster is a beautiful little adventure kit to test your kid's creativity. Consisting of 923 pieces, this building kit is a fantastic sit with cool figures.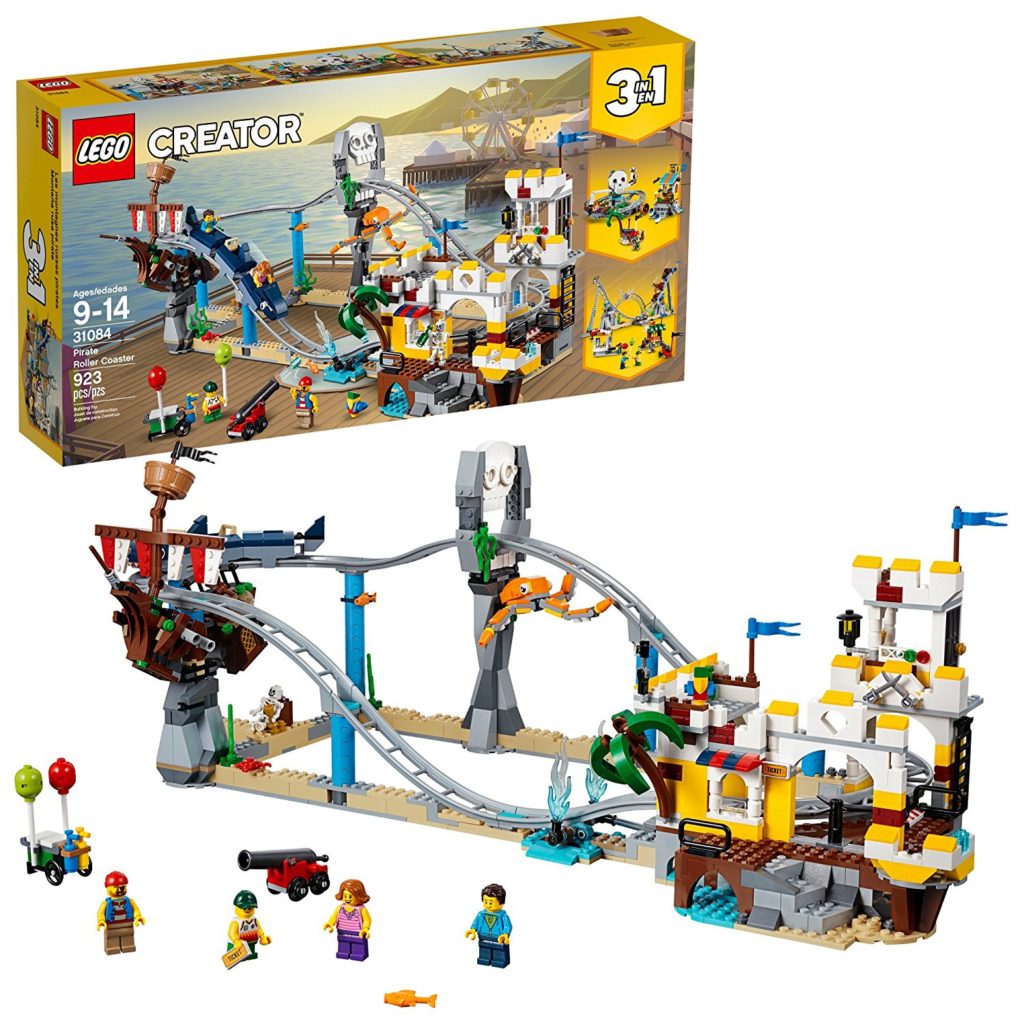 This three-in-one set features rails, cars and exciting props, which can be assembled as The Skull Ride or The Ship Ride. In addition, this kit gives you shark carriage, ticket booth, water drop, and fancy pirate-themed props to create an enticing Pirate Roller Coaster. Coming with four-mini figures, this building kit keeps your kid engaged in creating stories around these characters.
Different versions of the lego Pirate set
LEGO Minecraft – The First Night
Bring the hit video game to life with the First Night Minecraft LEGO building set. The building kit consists of more than 400 assorted LEGO pieces, in company with a Steve with a weapon and the game's infamous monster, Creeper.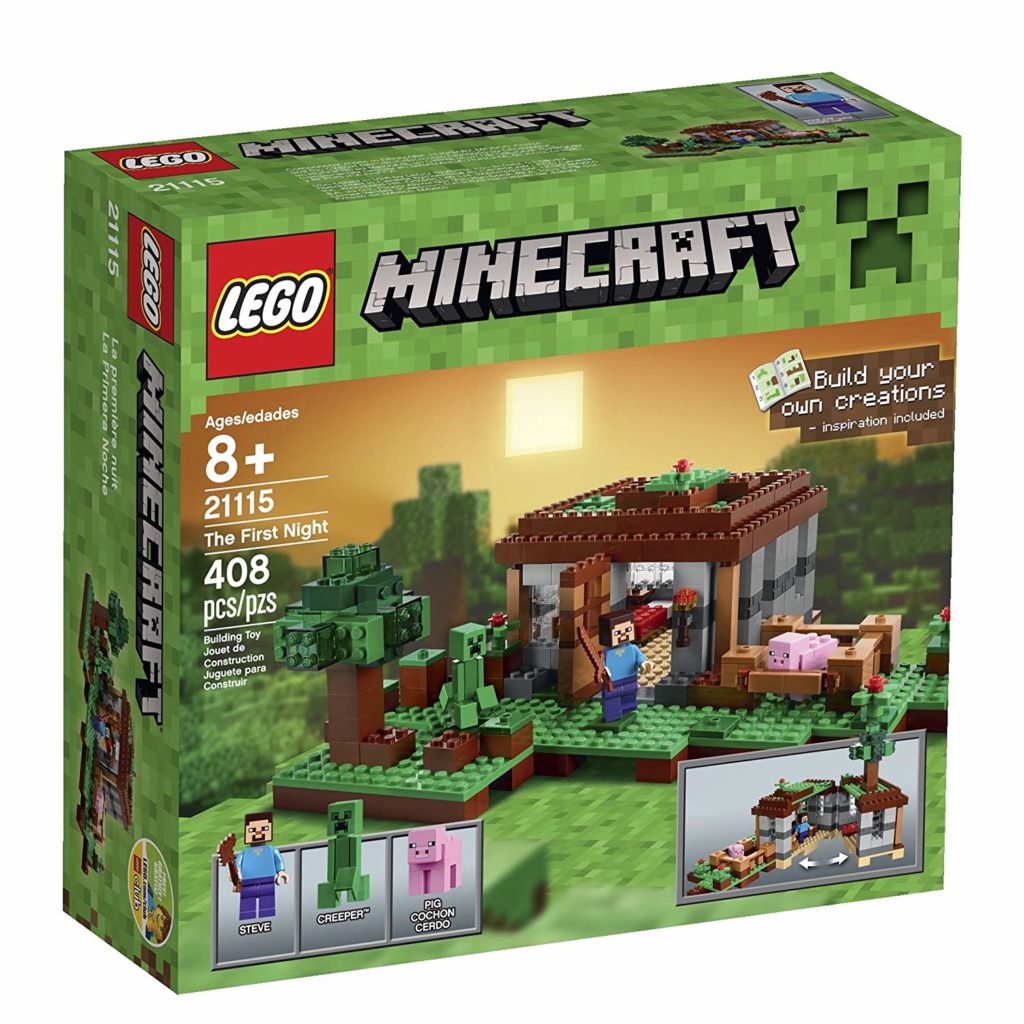 The building set features several accessories, and to name a few, a shelter, fence, bed, crafting table, etc. Equipped with a removable garden-roof, which your kid can use it in extending the exteriors of the play area.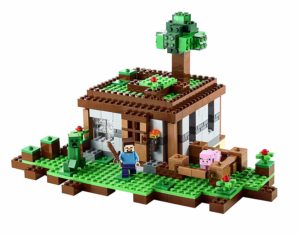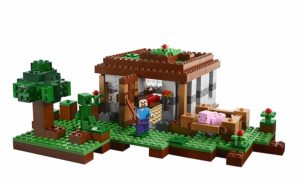 Although smaller than average-sized kits, this kit offers kids aged eight and up to build structures resembling those of video games with colorful legos.
LEGO Friends Heartlake City Resort Building Kit
Finishing last on the list of best LEGO sets under $100 is the Friends Heartlake City Resort building kit. This exciting kit features all of the essentials required for building a vacation set more fun and interesting.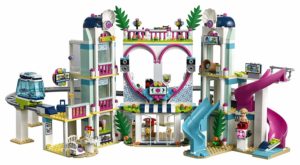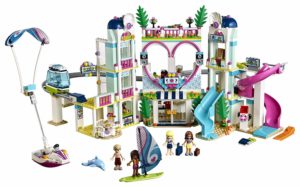 Fused with over 1000 pieces, this resort building kit includes Stephaine, Andrea, Olivia and Mason, and a dolphin as some of its Minifigures. Moreover, this kit comprises of seven different bags, a booklet of instructions along with a few stickers.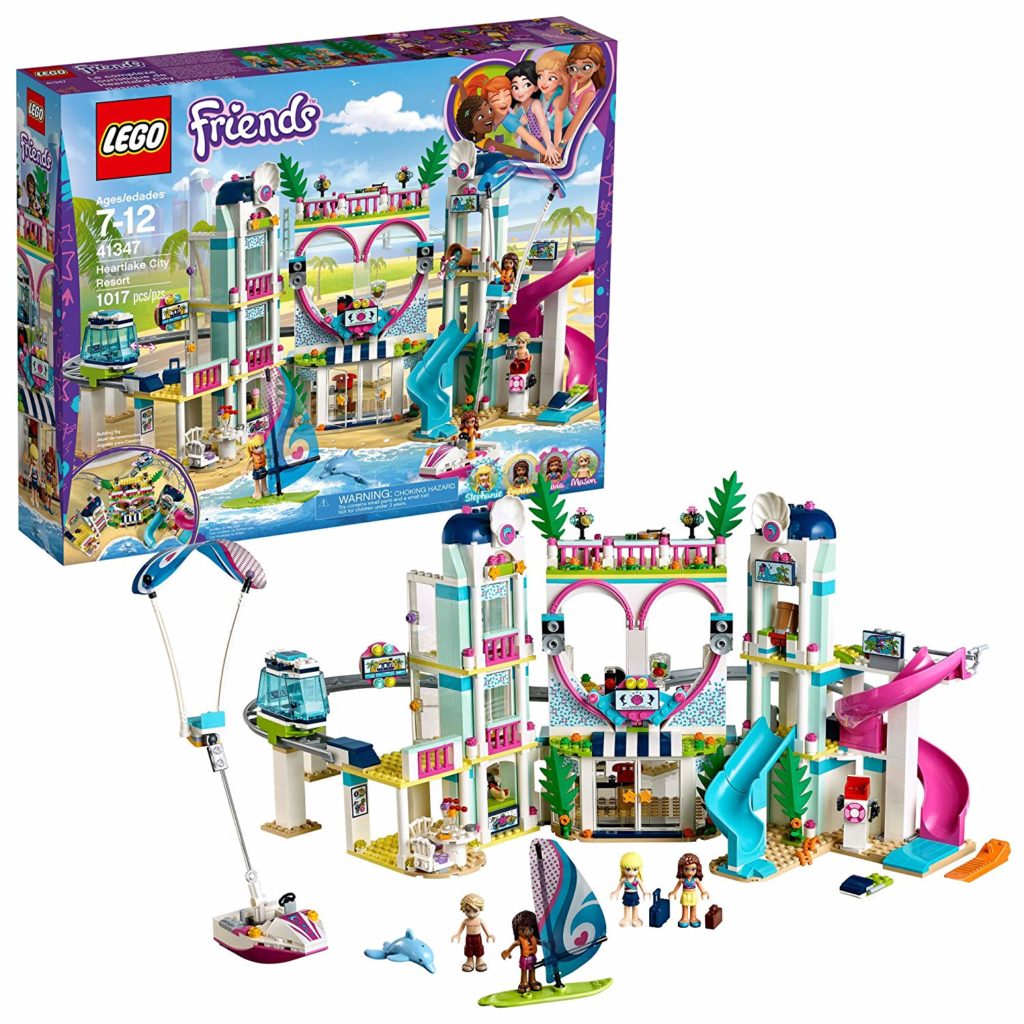 For a more realistic vacation experience, this resort kit includes a moving monorail, slides, amusement park, rooftop terrace and juice bar.
Also Read: 10 BEST BABY FLOATS 2019 Have fun without danger!
---
The Bottom Line
Despite the age, LEGOs are worth cherishing. These building kits tend to nurture young minds. Hope that you found this list helpful.
If there's a building set that deserves a place in this list, mention it in the comments section below, and we'll write back shortly.