To reap the benefits of running, there is one gear that is essential — running shoes. Numerous brands entice us, but the most remarkable one to ever hit the market is — Adidas.
In this article, we share the ten best Adidas women running shoes in 2020. Each of these shoes from this brand is comfortable enough to keep you running for a long. Read on to learn about Adidas' best offering to women of all sizes and shapes.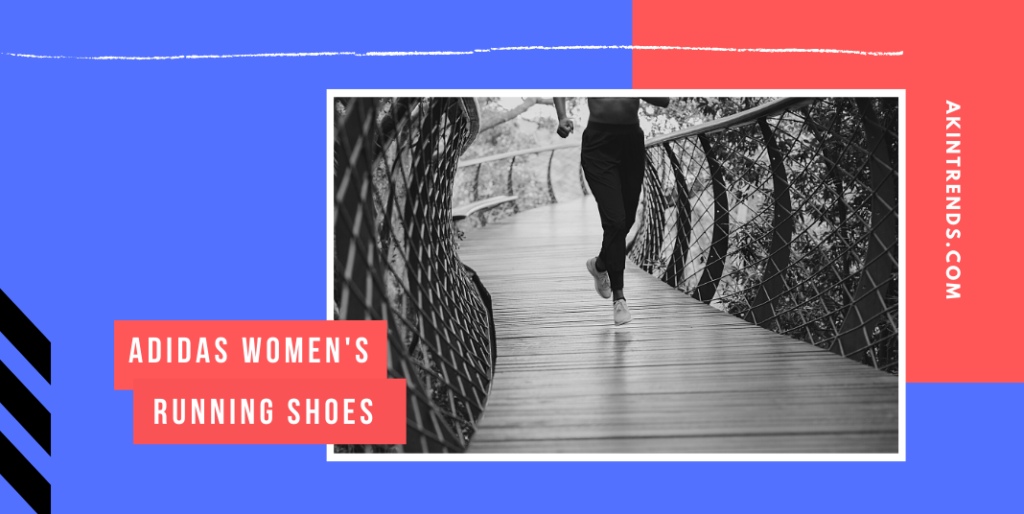 ---
10 Best Adidas Running Shoes for Women
The following are some of the best available shoe variants from this world-renowned brand.
1. Adidas Solar Boost 19
Adidas' Solar Boost 19 is a soft, comfortable running shoe that offers the smoothest of running experience to long and short distance runners. Equipped with a symmetrical energy rail, this shoe provides impeccable stability that specifically caters to a woman's foot and allows her to have a super smooth run.


These shoes feature the Boost midsole, which makes them even bouncier. The Solar Boost 19 is an all-weather shoe paired with the right cushioning and support. These shoes are available in a variety of sizes and three color combinations.
2. Adidas Originals Ultraboost St
Another highly-praised running shoe from Adidas is the Originals Ultraboost St. These are the stability-powered version of Adidas' Ultraboost series. These women running shoes arrive with an 8mm drop, which supports midfoot striking.


Furthermore, the shoes are powered by dual-density Boost foam and Torsion systems that help women with their running performance. Supplied with Primeknit-themed wrapping, these improve movement to make running easier during long durations. The Ultraboost St comes in a wide range of color combinations and sizes.
3. Adidas Adizero Boston 8
The Adidas Adizero Boston 8 is your handy sportswear for all-day running. This is lighter and compatible across all sizes and shapes. These shoes boast of superior heel cushioning, allowing you to run or walk long distances without irritation.


The shoe's improved mesh upper offers more breathability, which provides excellent support during short-run training, up-tempo, and race training workouts. Moreover, the Continental Rubber outsole serves as a shield when training under wet and dry conditions.
4. Adidas Performance Ultraboost X
Adidas' Ultraboost X is a mighty and perfect fit for women that want to make long marathons more relaxed and comfortable. These shoes are supplied with the Continental rubber outsole, meaning you get the incredible traction for a jovial running experience.


These shoes arrive with the upgraded adaptive arch, which conforms to your foot's shape to give you a perfect fit and feel. The Ultraboost X is available in a multitude of different color combinations and sizes that are well under your budget.
5. Adidas Ultimafusion Running Shoe
Coming fifth on the list of best Adidas running shoes for women is the Ultimafusion. Sporting a stretchy, sock-like upper, this shoe's design with a lace system offers a snug and comfort fit. With the Cloudfoam midsole and outsole, you effortlessly slip your feet in and out of the shoe.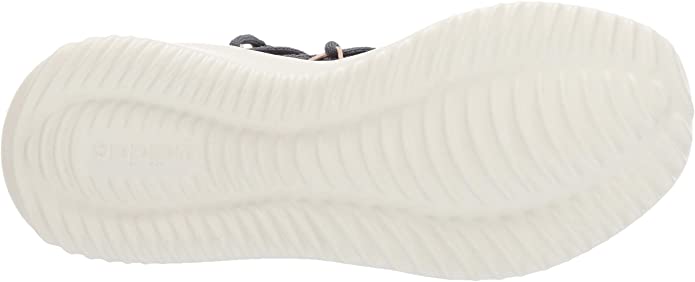 The Ultimafusion running shoe features soft and springy cushioning, making these the perfect options to pick for daily training runs. The Knit textile upper provides breathability without comprising comfortability.
Also Read: A Definitive Guide to Buying the Best Running Shoes for Women Under $100
6. Adidas Ultraboost 20 Running Shoe
The Ultraboost 20 is the finest of all the Adidas' running shoes, specially built for all the women neutral runners. These shoes come with Boost foam studded into the midsole, offering you a smooth and bouncy feel.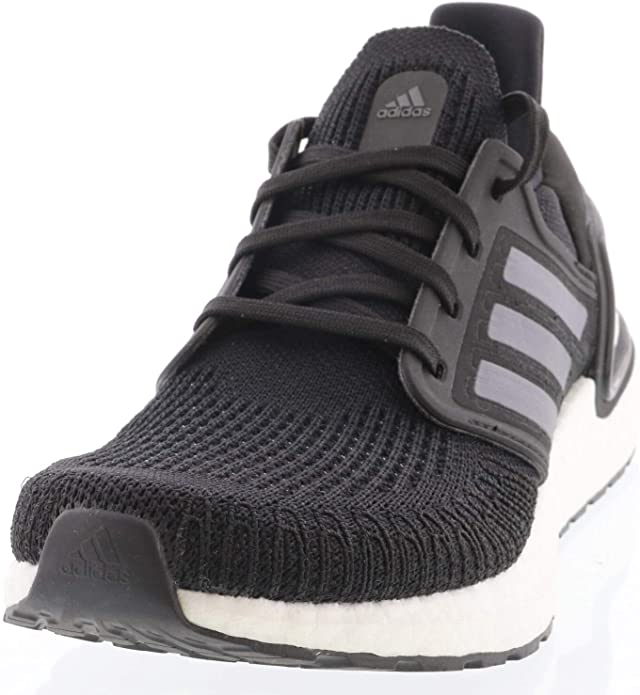 Arriving with the Primeknit upper, these wrap around your foot with a supportive fit that enhances movement. The tailored fit placement sits perfectly to a woman's feet, while it also does offer some incredible return energy technology.
7. Adidas Solar Glide St Running Shoe
Adidas' Solar Glide St is another soft and cozy running shoe with quite a few stability features. Offering flexible forefoot and a thick Boost midsole, these shoes are a notch above other traditional stability shoes.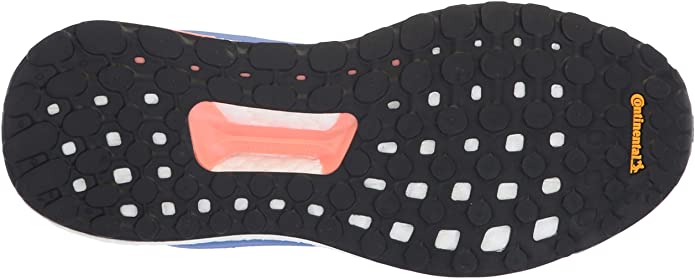 The Solar Glide St. is supplied with a mesh upper that provides some room for breathability. With Solar's Fitwing Tongue, your feet receive the best supportive feel. Furthermore, the shoes are coupled with Torsions System and Continental Rubber to give you the best ride experience.
8. Adidas Adizero Tempo 9 Running Shoes
The Adizero Tempo 9 is lightweight and offers tight snug fit for a better racing experience. These shoes are versatile neutral running shoes, which are ideal for speed and race training. Designed by the famous Japanese shoemaker Omari, these are made to be worn by top marathon runners.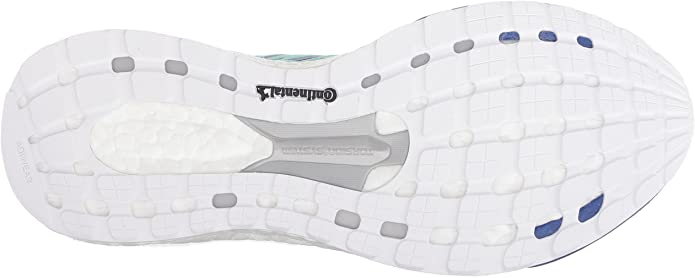 The Adizero Tempo 9 is laden with qualities like — responsive cushioning and breathable mesh for an optimal fit. These shoes are available in eight different stylish color combinations.
9. Adidas Aerobounce 2 Running Shoe
Stylish and nicely-cushioned, the Aerobounce 2 is built to suit all neutral daily runners. With the Bounce cushioning, your foot is provided with the utmost comfort and flexibility. These feature the A-frame lacing system, meaning you get a proper lockdown fit.


These shoes boast of light, breathable mesh, which ensures a comfortable fit when running for long periods. This reasonably-priced running shoe is available in four different color options.
10. Adidas Pureboost Go
Rounding up the list with the Adidas Pureboost Go. These shoes have a durable knit upper, which improves breathability to give a better road running experience. Supplied with the Stretchweb rubber outsole, these help you get better traction.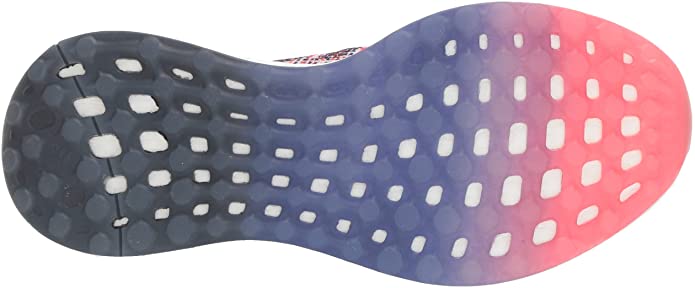 With the power of Boost cushioning, these deliver exceptional energy return. These all-around shoes are compatible with your long marathons and can also be worn alongside your trousers for the rest of the day.
Also Read: 8 Best Running recovery sandals that will soothe your toes
---
CONCLUSION
Adidas has been at the forefront of design and innovation. The shoes listed here are fine examples of the brand's range of exceptional lineup of products. Understanding that choosing one is hard; hope we did save some time of yours.
Comment below and let us know which is your favorite running shoe from the lot and your experience with the brand.
---
FAQs
Which one do I pick —Adidas Originals or Adidas?
Adidas Originals is the subsidiary to Adidas, which releases limited edition products — clothing, footwear, etc. In contrast, Adidas has a lineup of athletic and functional products available in a plethora of styles.
Are there any differences between men's and women's running shoes?
Brands design women running shoes and men running shoes separately. Since the female foot is comparatively smaller and narrower than the male foot, brands focus more on creating gender-specific shoes. Nonetheless, women can do practice/run in men's shoes; but, comfortability is in question.
Do light shoes allow one to run faster?
The running speed mostly depends on your body weight and running form. Lightweight shoes may not be the ideal choice for beginners due to the insufficiency of stability. All in all, lighter shoes are fine, but not the best option to make running more comfortable.