There's no denying that kids are fond of toys, comfy blankets, and cuddly bears. And with innumerable items at our disposal, providing comfort to kids has become more accessible. As you get swamped with work, there is very little you can do to keep your kid amused and entertained.
Since cradling is a troublesome task, baby swings offer some help and come in as handy pieces of essentials to keep newborn babies safe. To keep your baby relaxed and comfy, they can be safely put in a baby swing. Parents worldwide call them as lifesavers when they are busy doing household chores. While you are occupied, swings give your kid a sense of calmness and help them in small naps.
---
Guide to Buying the Best Baby Swing
Baby swings ensure your kid stays calm and jovial. There are plenty of options to consider when buying the best baby swing. In this guidepost, we share a small guide, followed by a list of baby swings under $100.
Swing Seat
First of all, consider the seat that might suit your kid the best.
Seat fabric: As swings are made for the comfort of kids, make sure that cover fabric has to be soft and warm. It adds some relaxation, so your kid doesn't get annoyed when sleeping on the swing.
Cleaning the seat: It is important to understand how easily the seats can be cleaned. With kids and mess going hand in hand, make sure that the seats are easily removable and washable too.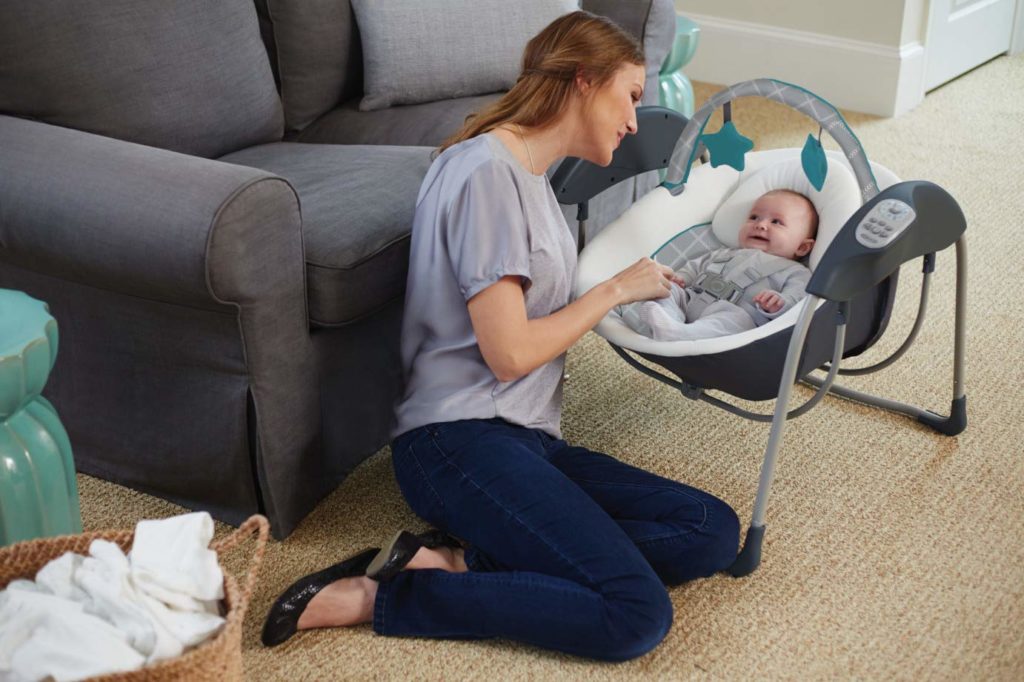 Safety
Safety is a priority and should not be taken for granted when it is about your child's.
Harness system: A strong baby swing should comprise of either a five-point or three-point harness system. The five-point harness system easily fits in any baby, irrespective of their size, while three-point is ideal for older kids.
Holding weight: Each swing comes with a recommended weight limit. It is vital to give your kid the seat according to their weight.
Additional features
Baby swings are a bundle of joy that is fused with music and toys to keep your kid entertained when you are not around them. Consider these items as must-have.
Also, look for other features like speeds, vibration intensity, and the hybrid drive technology that extends a swing's battery life.
Also Read: An Extensive Guide To Ten Best Baby Snowsuits of 2019
---
15 BEST BABY SWINGS UNDER $100
With products aplenty, we've decided to shorten your work by creating a list of best baby swings you can buy for your kid under $100. We've also followed the reviews by sharing the pros and cons of each product.
1. Graco DuetSoothe Baby Swing and Rocker
First on the list of baby swings is the Graco DuetSoothe Swing and Rocker. DuetSoothe is a multi-functional gear that can be used both as a swing and rocker.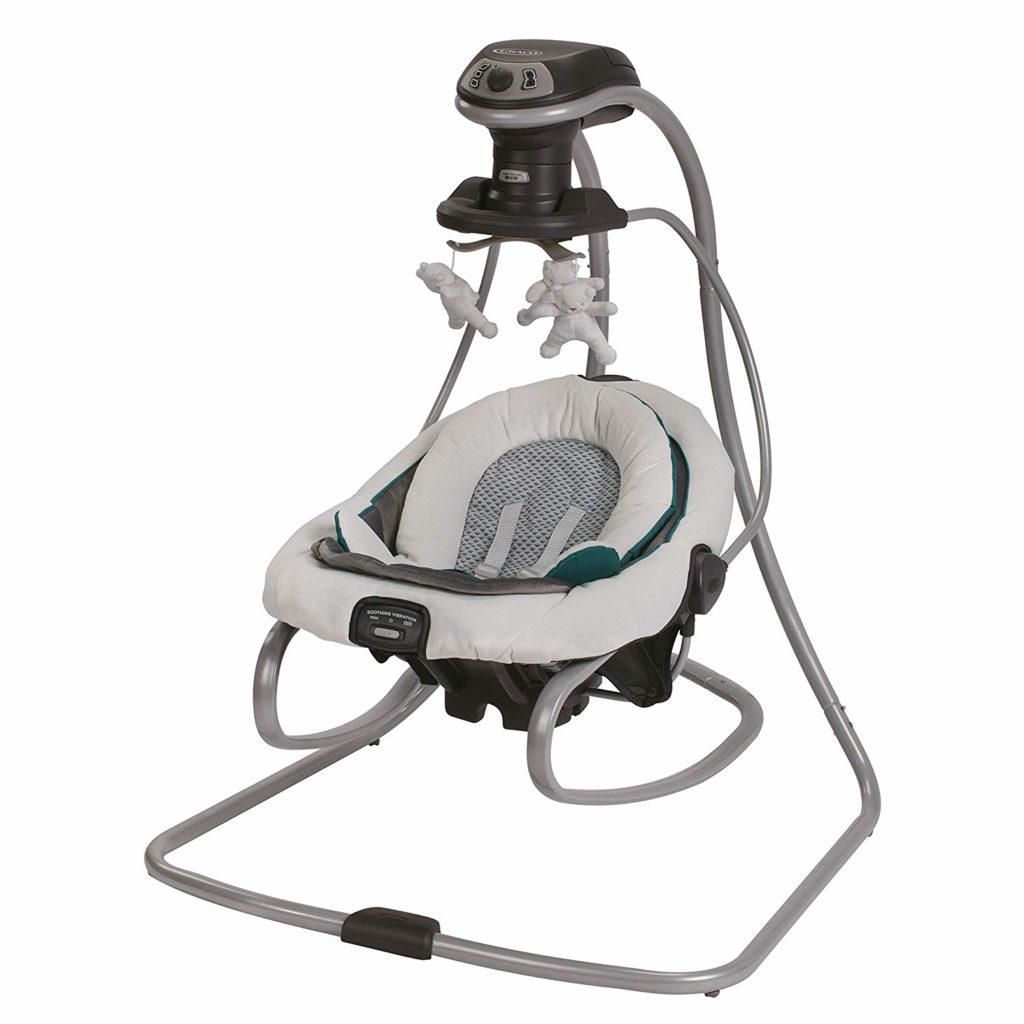 Featuring three different seating positions, Graco DuetSoothe allows you to swing your kid side-to-side or front-to-back. Equipped with a battery, this swing features vibration with two-speed vibration that keeps your child relaxed and jolly.
Weighing around 21 pounds, this baby swing can hold babies up to 30 pounds. Also, this product is available in two different colors – light beige/light green and Sapphire.
2. Ingenuity ConvertME Ridgedale Swing-2-Seat
Second, on the list is the affordable yet quality Ingenuity ConvertME Ridgedale Swing-2-Seat. Offering five swing speed settings and soothing vibrations, this baby swing gives your kid extra comfort when sleeping.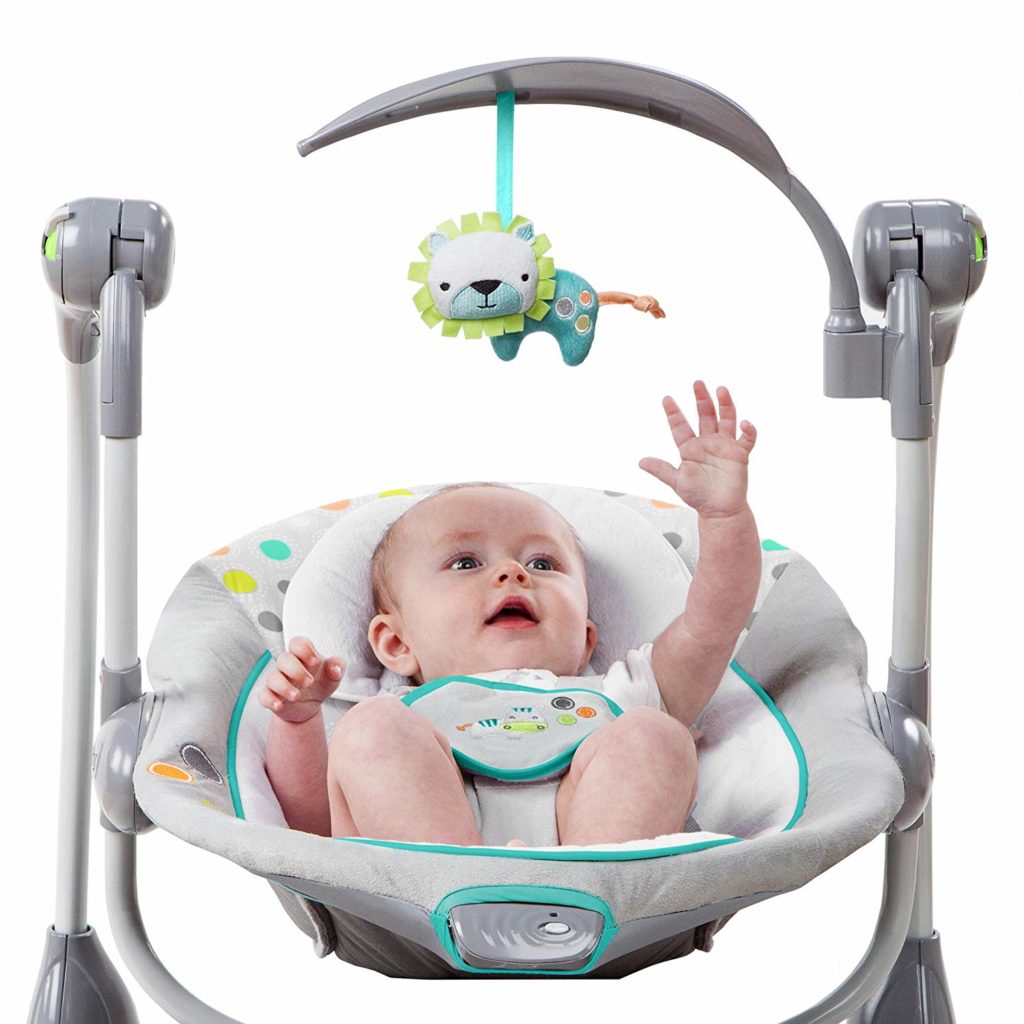 Powered by the HybriDrive technology, this battery on this product lasts up to three times longer than other baby swings available in the market. However, there is one shortcoming: this swing does not offer an option of plugging it to the wall.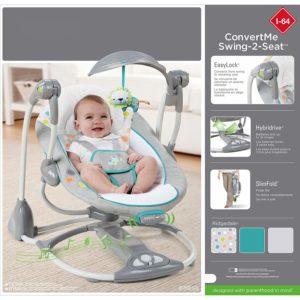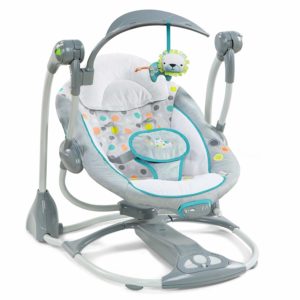 Available in multiple styles, this swing weighs 9 pounds and can hold kids up to 20 pounds. What's more, this product includes a five-harness system and non-slip feet for your kid's safety.
3. Fisher-Price Sweet Snugapuppy Dreams Cradle 'n Swing
Slightly overpriced but useful, Snugapuppy Dreams Cradle 'n Swing comes from a brand known for developing genuine baby products. This product arrives with two swing directions — side-to-side and head-to-toe.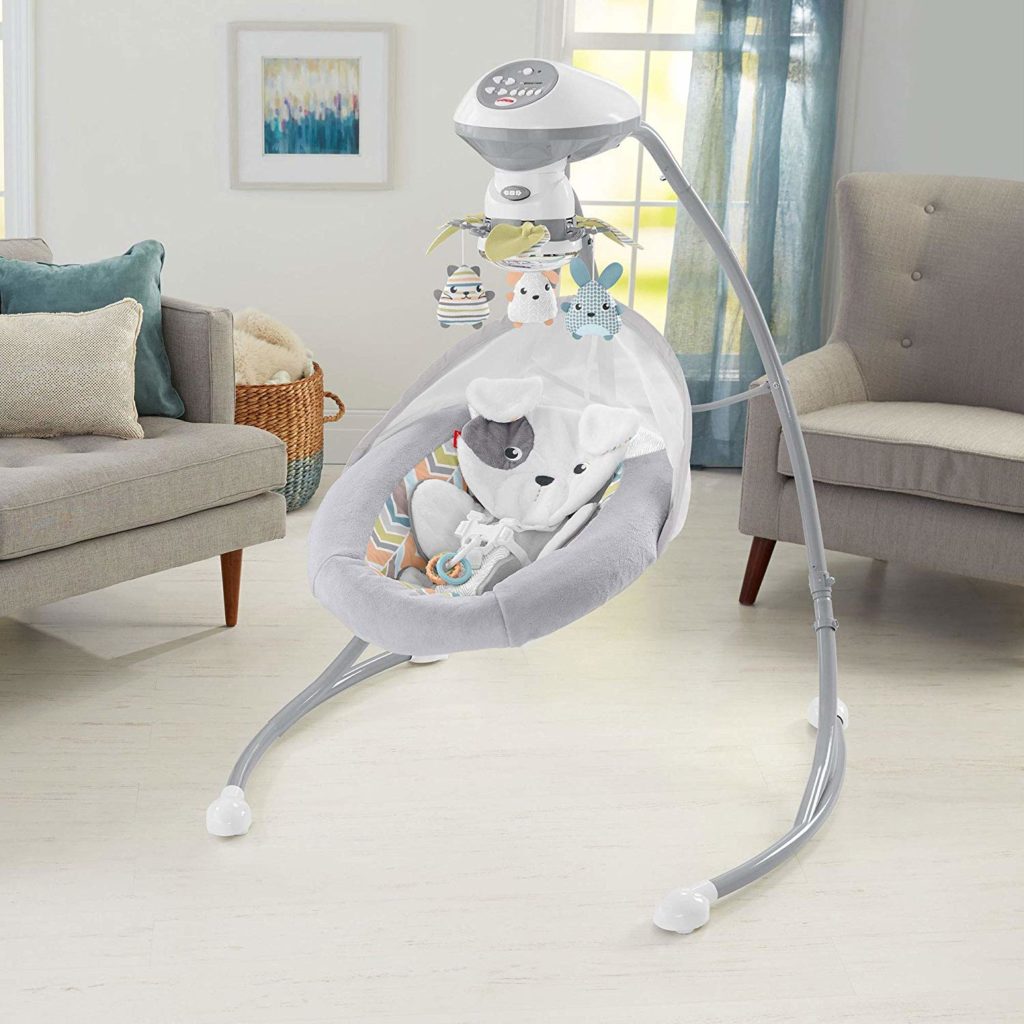 Boasting of six different swinging speeds and 16 soothing sounds, you get to select the track to allow your kid sleep in peace. Furthermore, this swing is equipped with a five-point harness system to buckle up your child with the utmost safety.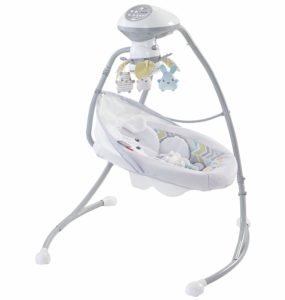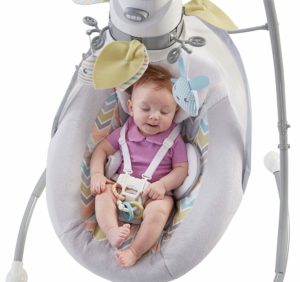 This swing weighs 24.9 pounds and can hold babies up to 25 pounds. With an overhead rotating mobile, this baby swing keeps your kid entertained with some music and soft toys.
4. Graco Glider Lite LX
The Graco Glider LX swing is compact and 40% smaller than other swings listed in this post. Comprising a total of ten classical melodies and five nature sounds, your little one will be left amused and jovial when swinging on this.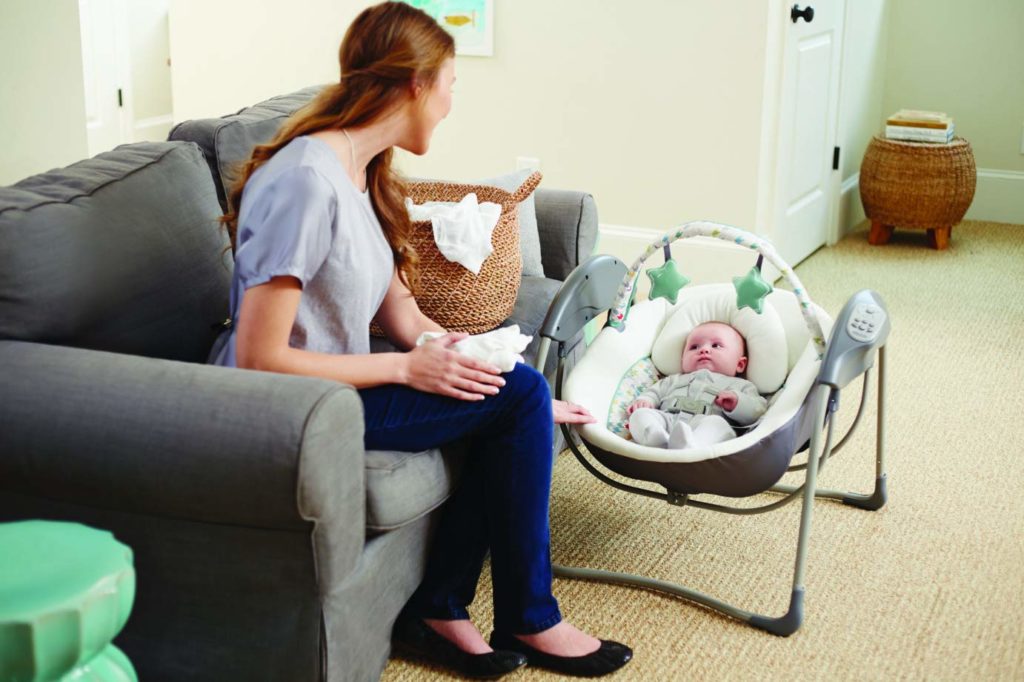 With six different swinging speeds, this product soothes and swings with gentle motions when putting your baby to sleep. Made out of soft material, the Graco Glider Lite LX is spacious enough for your child to relax.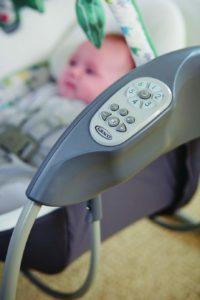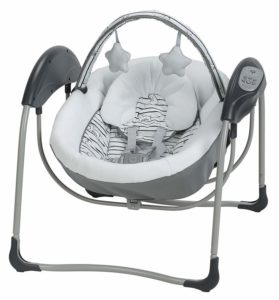 Equipped with the five-point harness system, this product allows you to run errands while your kid is swinging securely. The Glider Lite LX weighs 11.84 pounds and can accommodate babies up to 30 pounds.
Also Read: 10 Best Baby Playards of 2019: Review & Buying Guide
5. Graco Simple Sway Baby Swing
Graco's Simple Sway Baby Swings are the best affordable swings currently available in the market. Sporting a small frame design, these swings fit in easily in any room of your apartment.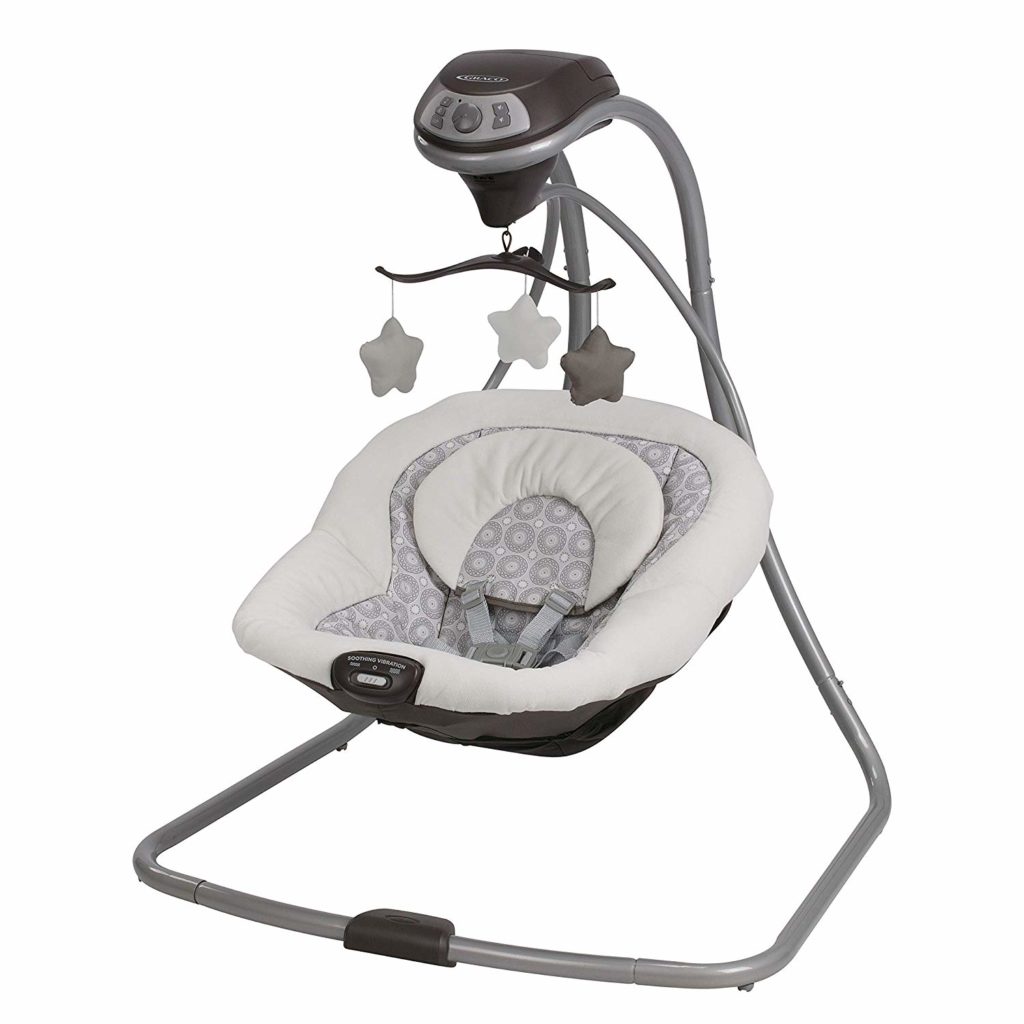 Included with two vibration levels, this product ensures that your kid gets the perfect sleep for long hours. Also, this comes with six swinging speeds that comfort and soothes your baby to sleep.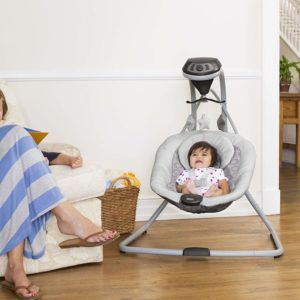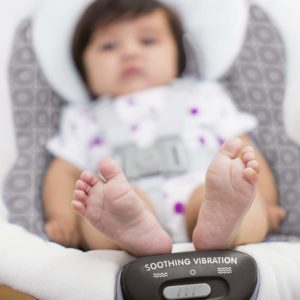 Weighing in around 17 pounds, this swing can make room for babies weighing 30 pounds. This swing is available in four different colors and two different styles – Simple Sway and Simple Sway Lx W/ Multi-Direction.
6. Ingenuity Boutique Collection Swing 'n Go Portable Swing
Another superior foldable baby swing from Ingenuity is the Boutique Collection Swing 'n Go Portable. Carved out of deluxe plush fabrics, this swing is fused with an easily removable headrest.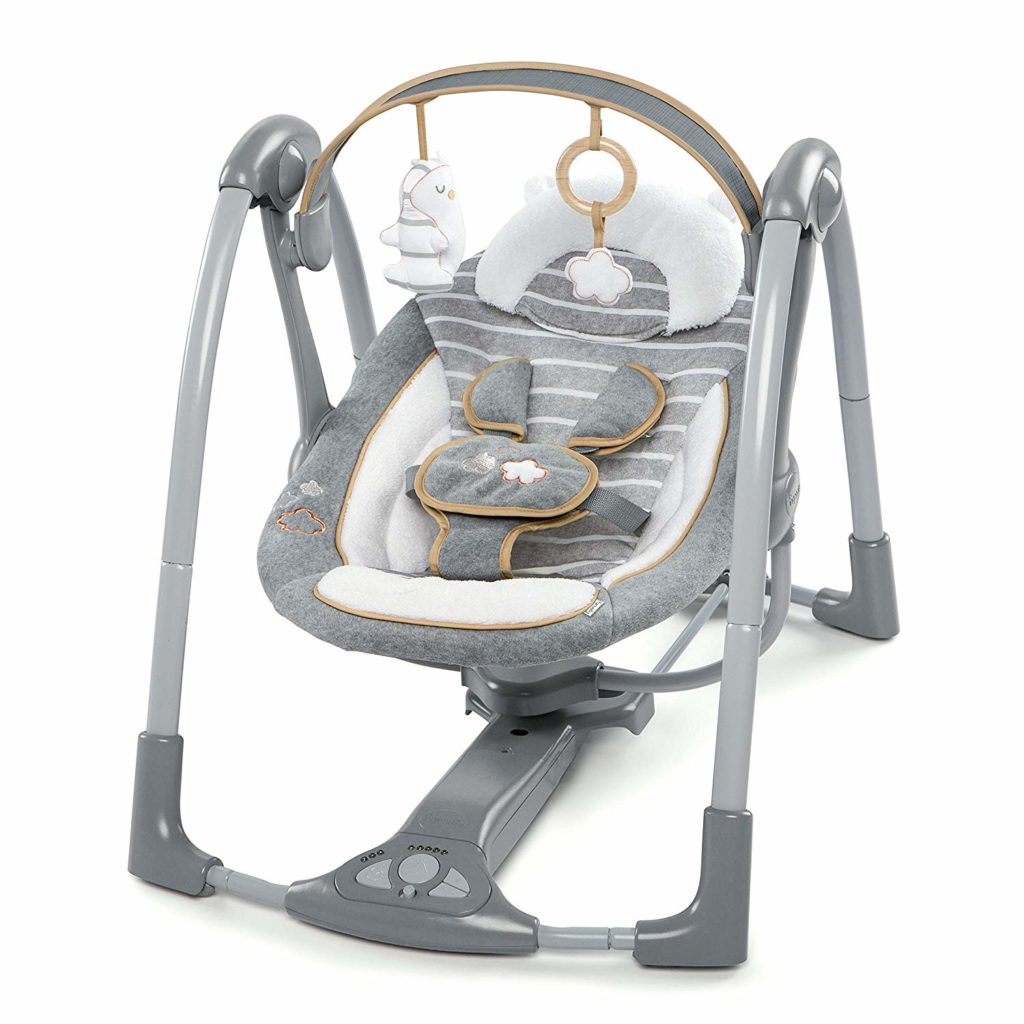 Coupled with five swing speeds, eight melodies, and three nature sounds, this product ensures that your kid sleeps with some captivating music. Backed by True Speed technology, this swing keeps your kid's favorite speed the same irrespective if he/she gets bigger.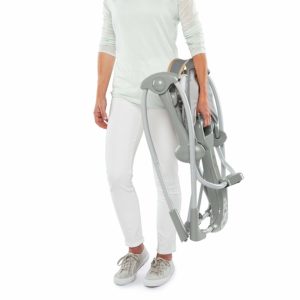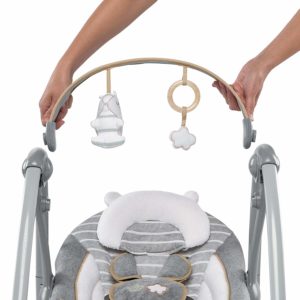 Available in two different styles, Boutique Collection Swing 'n Go Portable Swing weighs 15 pounds and can accommodate kids up to 30 pounds.
7. Fisher-Price Deluxe Take-Along Swing & Seat
Deluxe Take-Along Swing is inexpensive and highly durable. This swing is strongly recommended if you travel a lot with your child.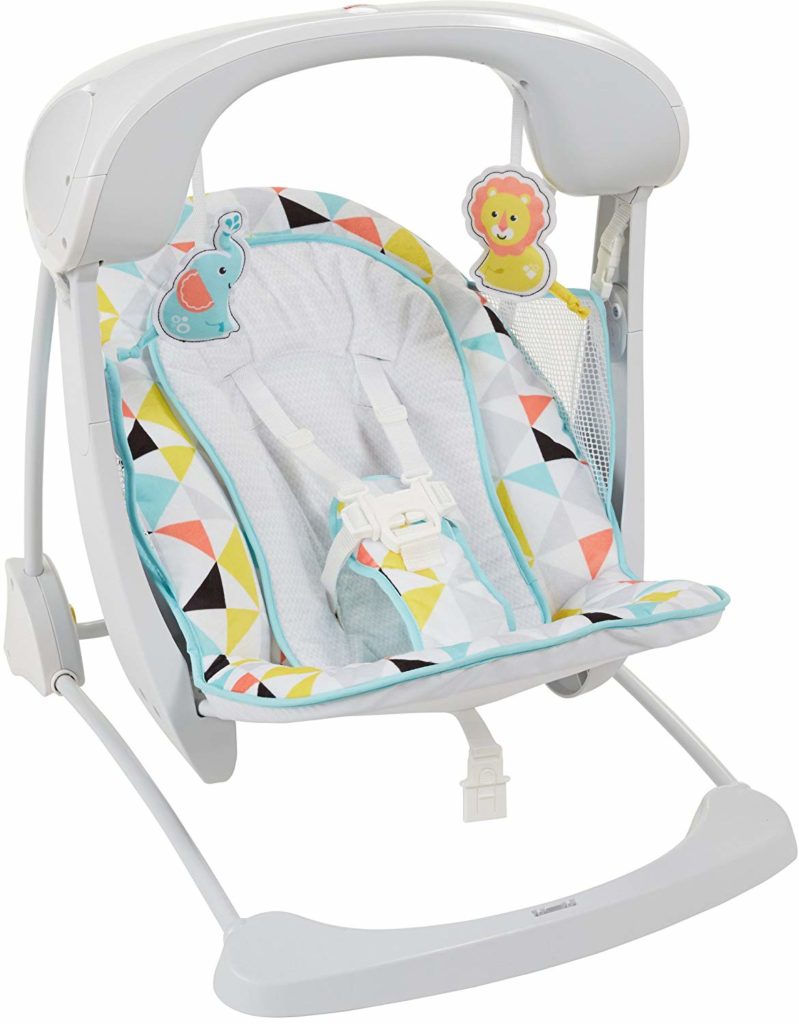 Featuring six swing speeds with Smart Swing technology, this product reads your child's weight and keeps the same speed even as your kid grows. Spacious and comfy seats, these seats also remain still when kids are annoyed with motion.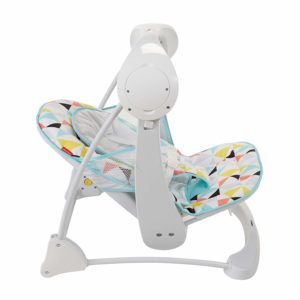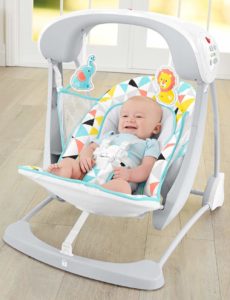 Stocked with ten-different songs and white noise, this swing gets your child to sleep in a jiffy. Also, this swing includes a bar to hold plush animal toys.
8. Graco Slim Spaces Compact Baby Swing
Paired with two soft, cuddly toys, Graco Slim Spaces Swing is an easy to carry baby swing supported with height-adjustable legs. This baby swing is compact and easy-to-store, which becomes handy when you want to save some space in your home. 
This baby swing under $100 is powered with adjustable swing speeds that sit perfectly with your kid's mood. What's more, it is supplied with a 5-point harness with fabric layering to keep your kid secure and cozy. The flipside of this baby swing is — there is no music and does not vibrate to keep the baby in motion.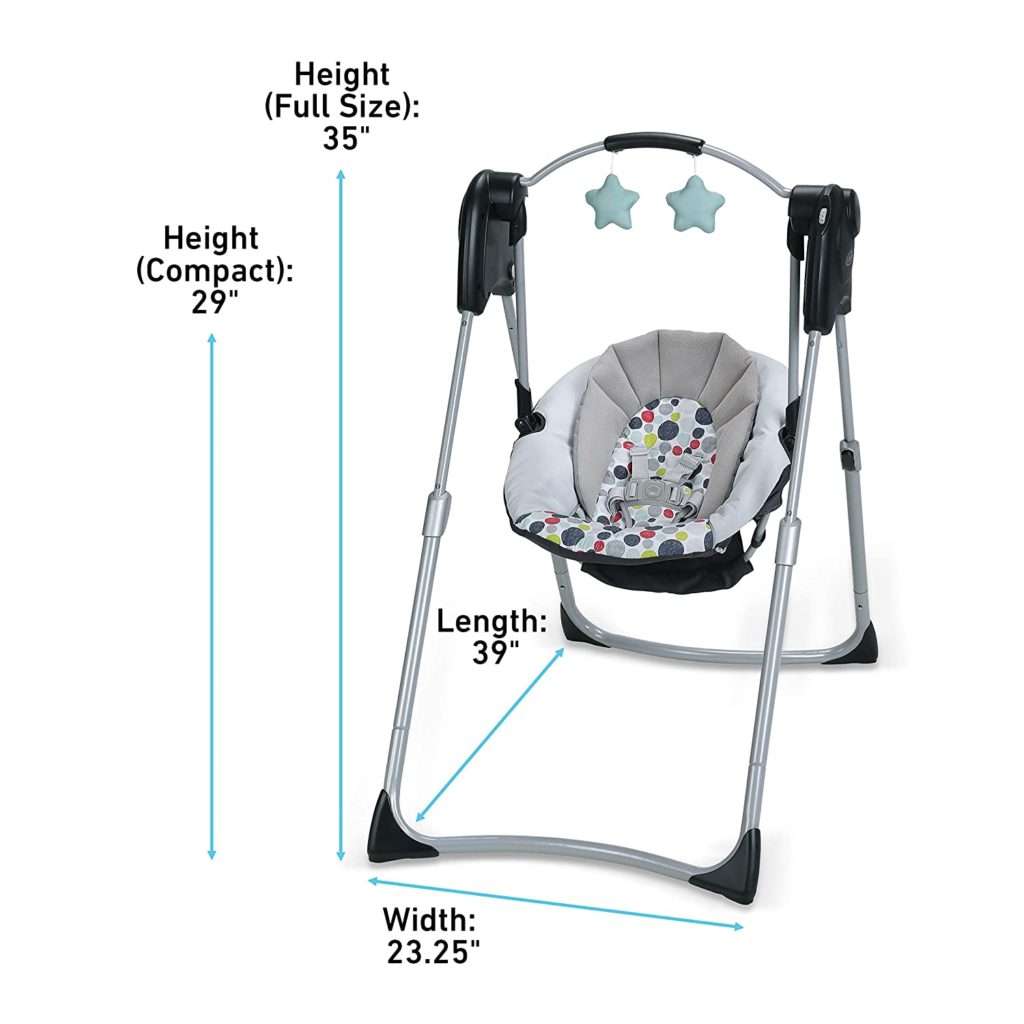 9. Bright Starts Zig Zag Zebra Portable Swing
Multi-colored and brightly designed, Bright Starts Zig Zag Zebra is a battery-based swing that ensures long hours of swinging. To carry it around conveniently, this product can be folded flat.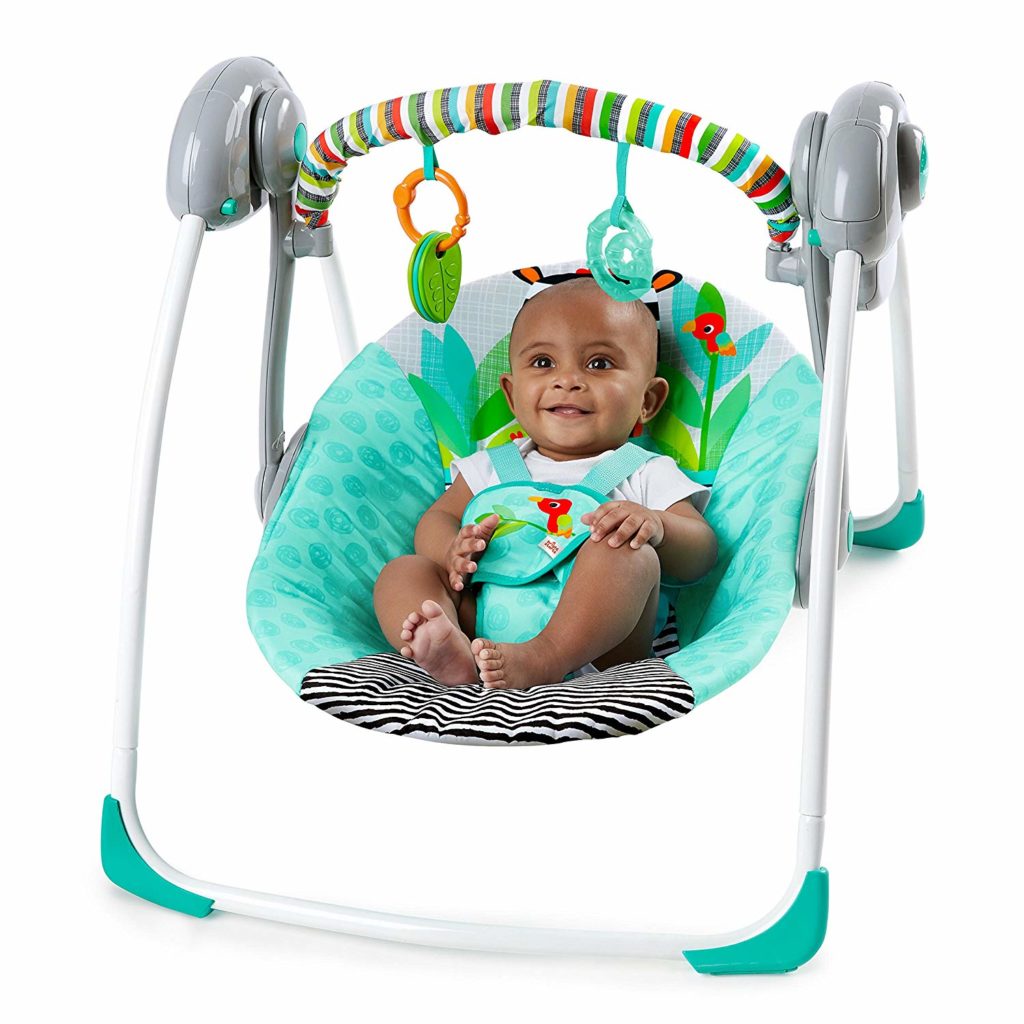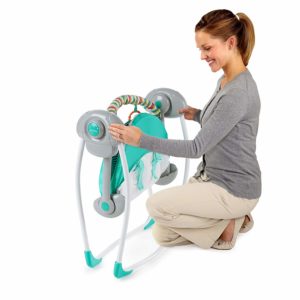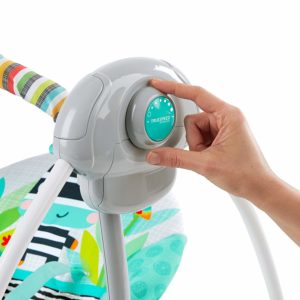 Equipped with a five-point harness and non-slip feet, this product guarantees utmost safety to your kid when you are not around holding the swing. With six different speed levels, the swing moves zig-zag and back and forth.
Arriving with a deep cradling seat and two recline positions, this swing offers your kid a cosy place to rest.
10. Ingenuity Cozy Kingdom Portable Swing
Of all the products listed here, Ingenuity Cozy Kingdom is the cheapest baby swing available in the market. With a height so low, this swing is convenient when you take your kid out for traveling.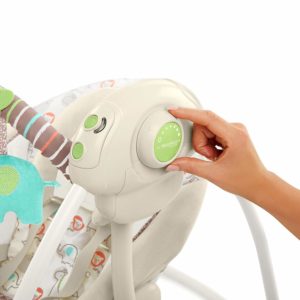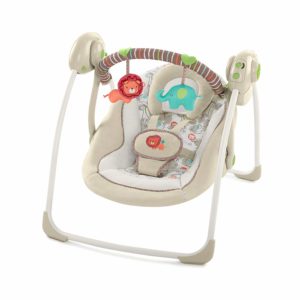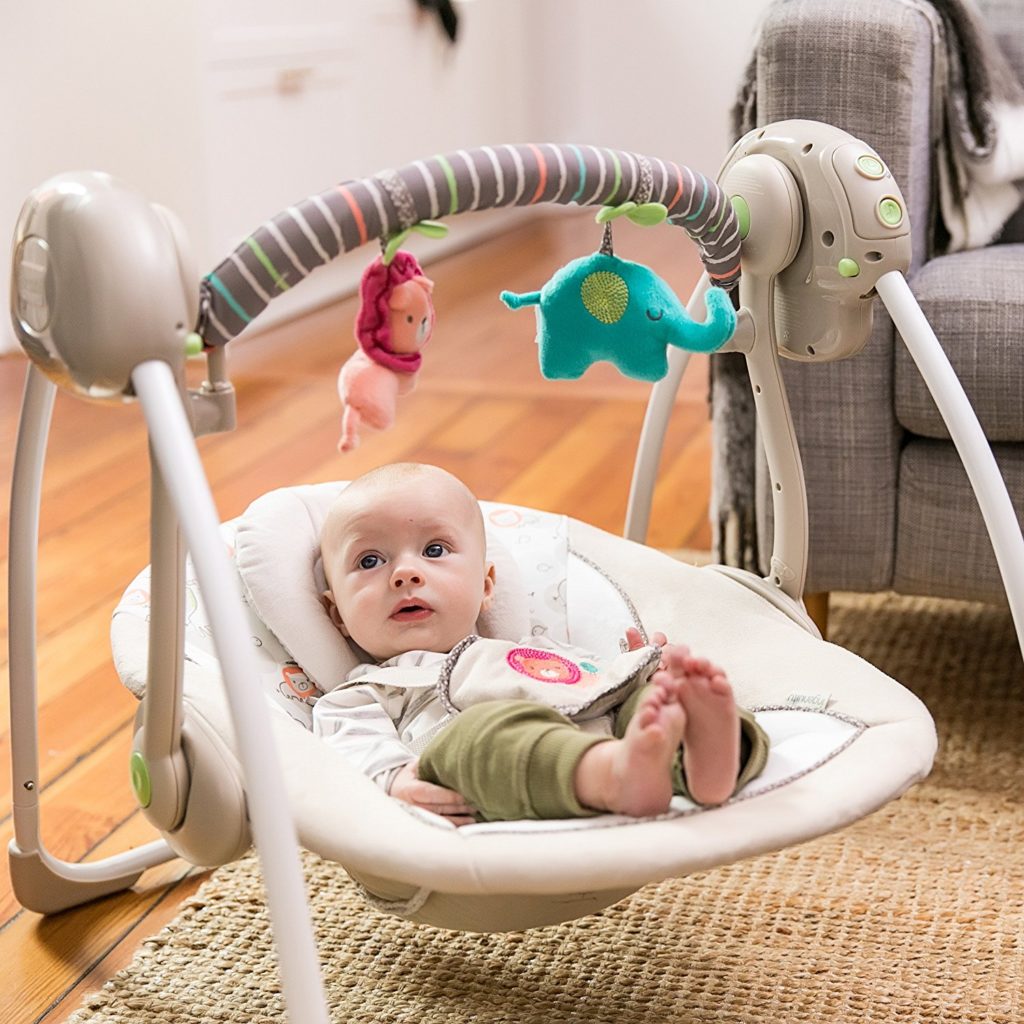 To give your baby the best seat in the house, this swing offers several recline positions to adjust your child's seat. Comprising of six quiet swing speed options, this swing soothes your kid to sleep without your efforts. Also, this swing has a volume control option to adjust the audibility.
The Cozy Kingdom weighs 7.01 pounds and can hold babies up to 20 pounds. With that deluxe seat, this swing also offers removable head support.
Also Read: Best Diaper Bags for Breastfeeding Moms
11. Graco EveryWay Soother Baby Swing 
Graco is one of the most prominent brands manufacturing affordable baby swings. Graco's EveryWay features a multi-direction seat that allows your kid to move side-to-side or front-to-back. Besides, the seat also operates as a removable baby rocker for more soothing options.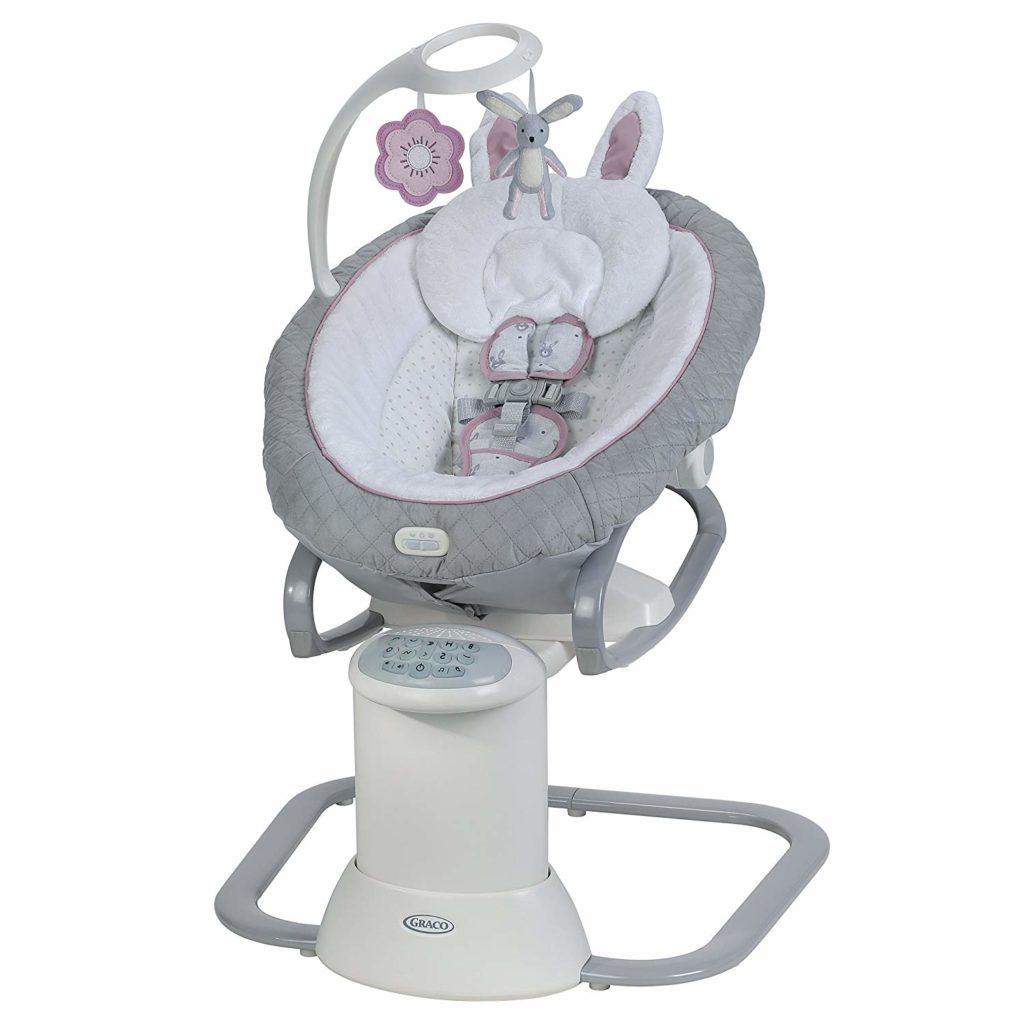 This baby swing holds impressive swinging motions such as the adjustable speed between six different speed settings. However, we recommend keeping the speed settings to a minimum as the higher the settings are, the more annoying it may seem.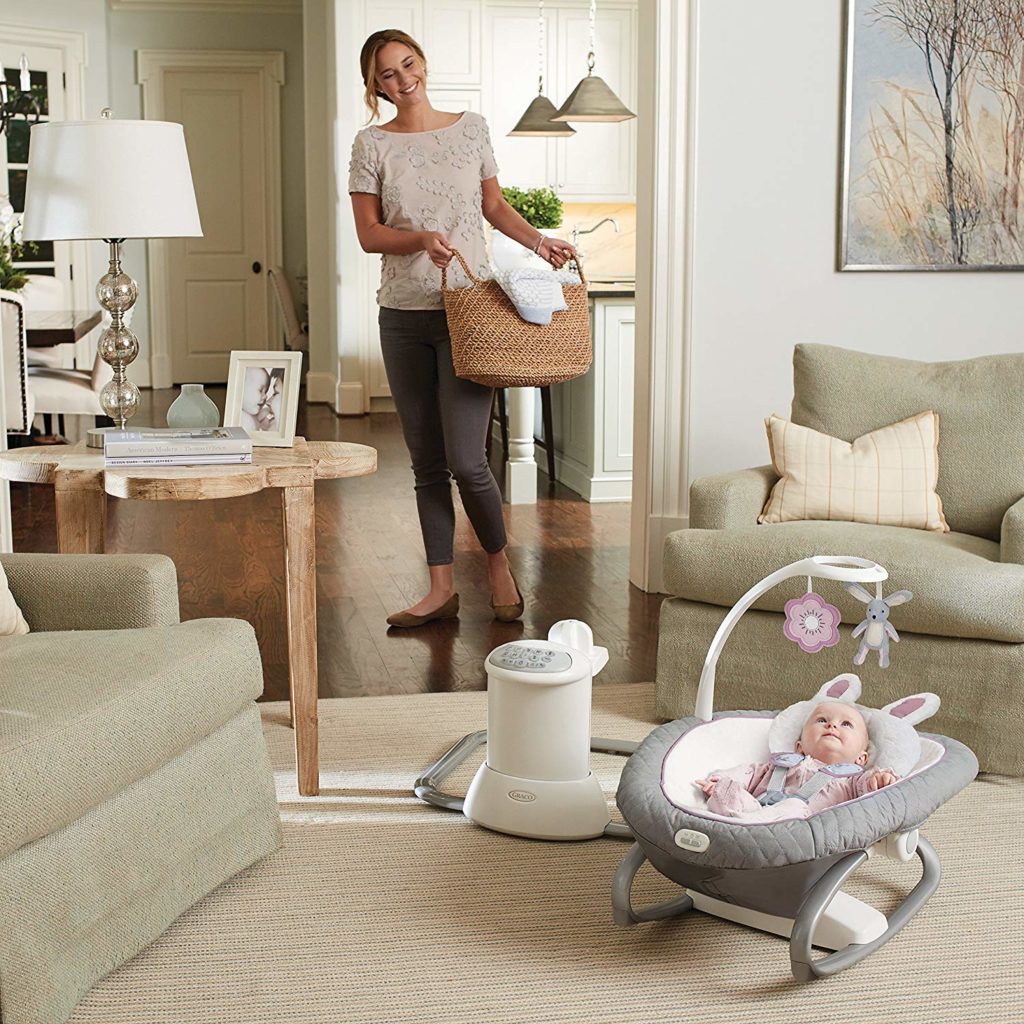 Weighing in about 20 pounds, the Graco EveryWay is designed for babies weighing from about 5.5 pounds to 25 pounds. It allows you to swing in eight ways and two directions, which enable 16 soothing motions to calm the baby.
12. Vastfafa Soothing Portable Swing
Yet another visually-appealing swing equipment on the list is the Vastfafa Soothing Portable Swing. The baby swing has a stationary seat position, including the 5-point harness belt, to hold your kid securely. It is further coupled with a cushion on the head, which is machine washable.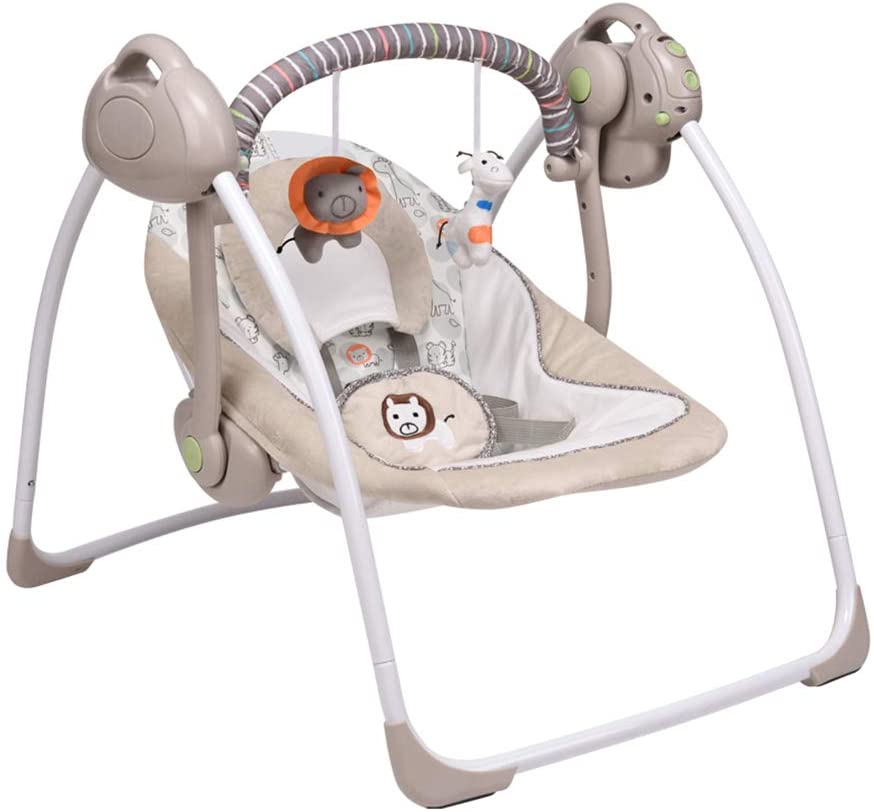 This is packed with great functionality, as it boasts of a six-speed setting to match your baby's mood. While it also includes comfortable, soothing 16 melodies that allow your baby to fall asleep easily. This portable swing comes with multiple swing settings, allowing you to continue chores whilst the swing does the rest. 
13. Ingenuity Inlighten Cradling Swing- Flora The Unicorn
Ingenuity Inlighten Cradling Swing is stashed with advanced features that make it another option to consider while out purchasing the best baby swing under $100. This baby swing is powered by a WhisperQuiet motor that makes swinging calm and peaceful.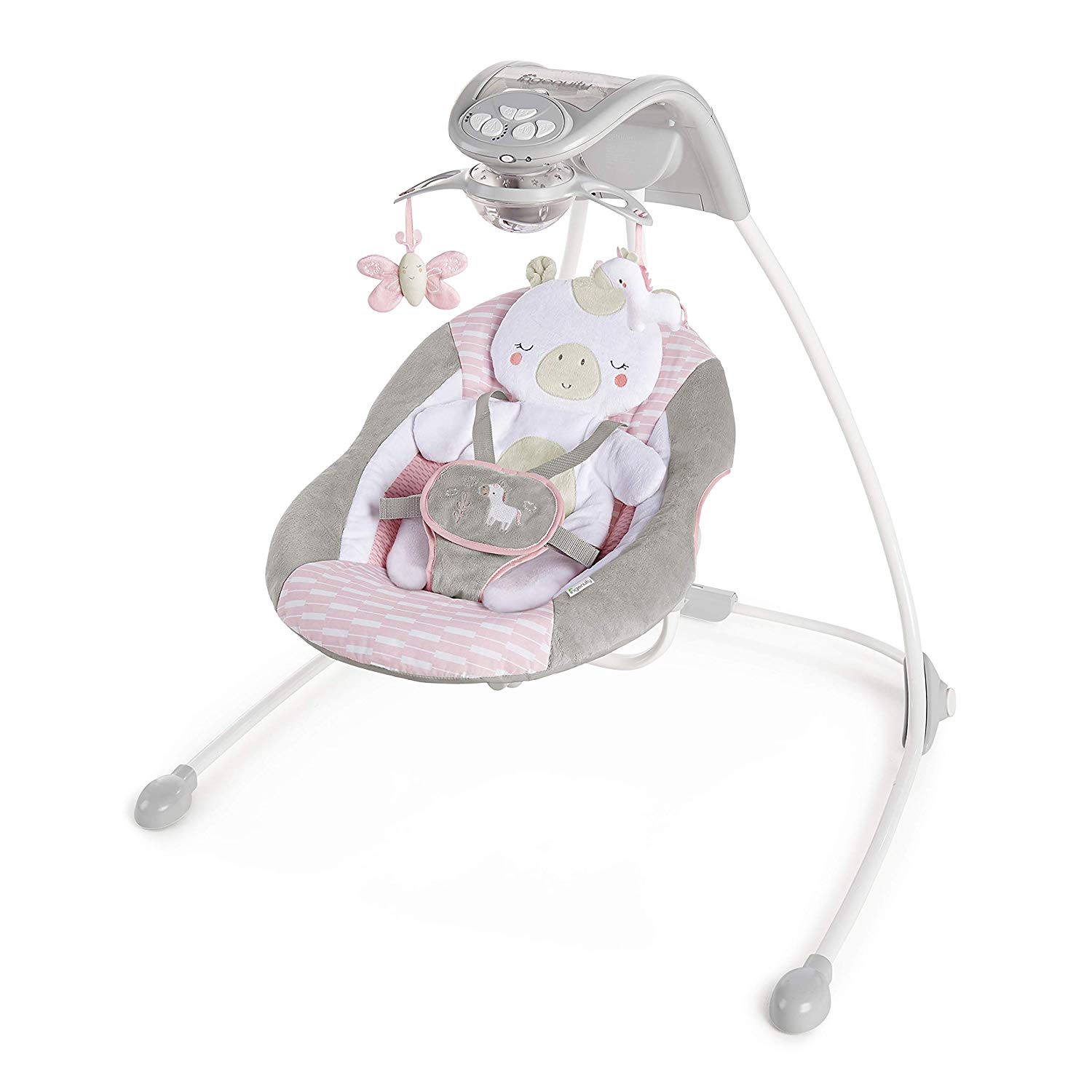 Ingenuity's Inlighten has a bar with animal toys over the kid's head to keep them entertained and jovial. Furthermore, this portable swing is infused with sixteen original melodies that quieten the mood of your crying kid. Also, it is bestowed with TrueSpeed Technology that operates at six speeds as your kid grows.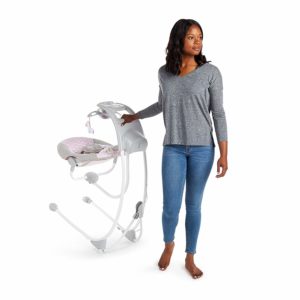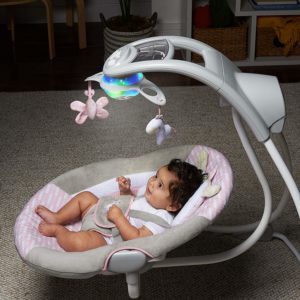 Available in a range of styles, Ingenuity Inlighten is the perfect comfort equipment you can get at an affordable price; also, it brings a multitude of features that is a significant plus.
14. Bright Starts Whimsical Wild Portable Compact Automatic Swing
Compact and space-saver, Bright Starts' Whimsical Wild is a handy companion you can carry along for travel and have your kid seated in it safely.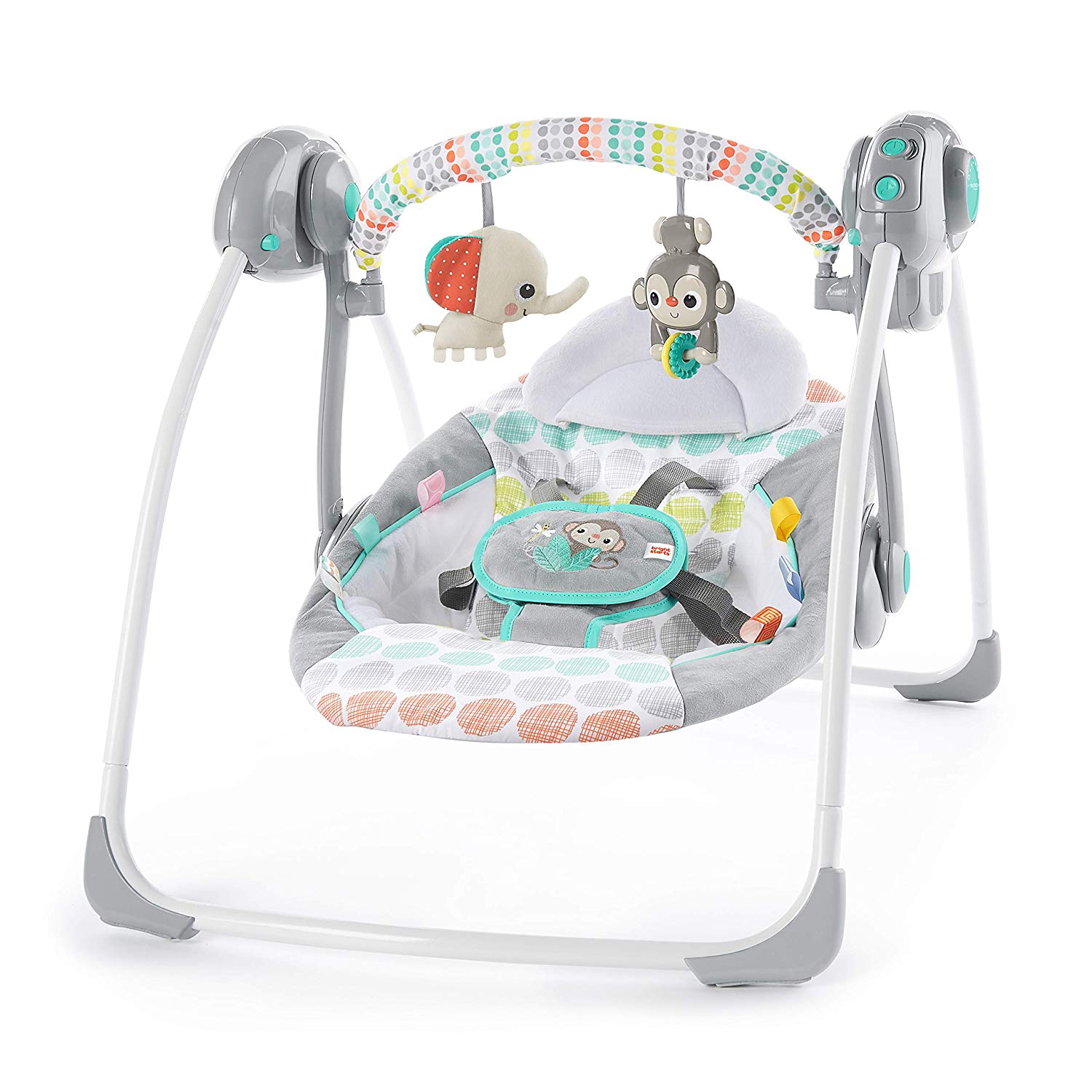 It is built to soothe and relax your baby with a two-position recline. This baby swing includes two take-away toys that can keep your kid delighted while you are busy with housework.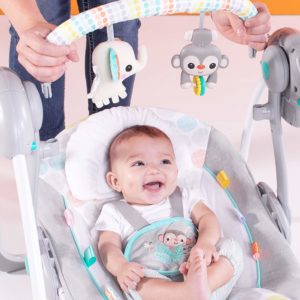 Whimsical Wild is endowed with a WhisperQuiet technology that allows the swing to sway peacefully. Moreover, this baby swing has adequate padding that keeps your kid cozy and comfortable.
15. Bright Starts Disney Baby Mickey Infant to Toddler Rocker
Compact and space-saver, Bright Starts' Disney Baby Mickey Rocker is the best baby swing for small spaces and a handy travel companion to have your kid seated in it safely. With the two-position recline feature, it is built to soothe and relax your baby. This baby swing includes a Mickey Mouse on-the-go toy that can keep your kid delighted while you get busy with housework.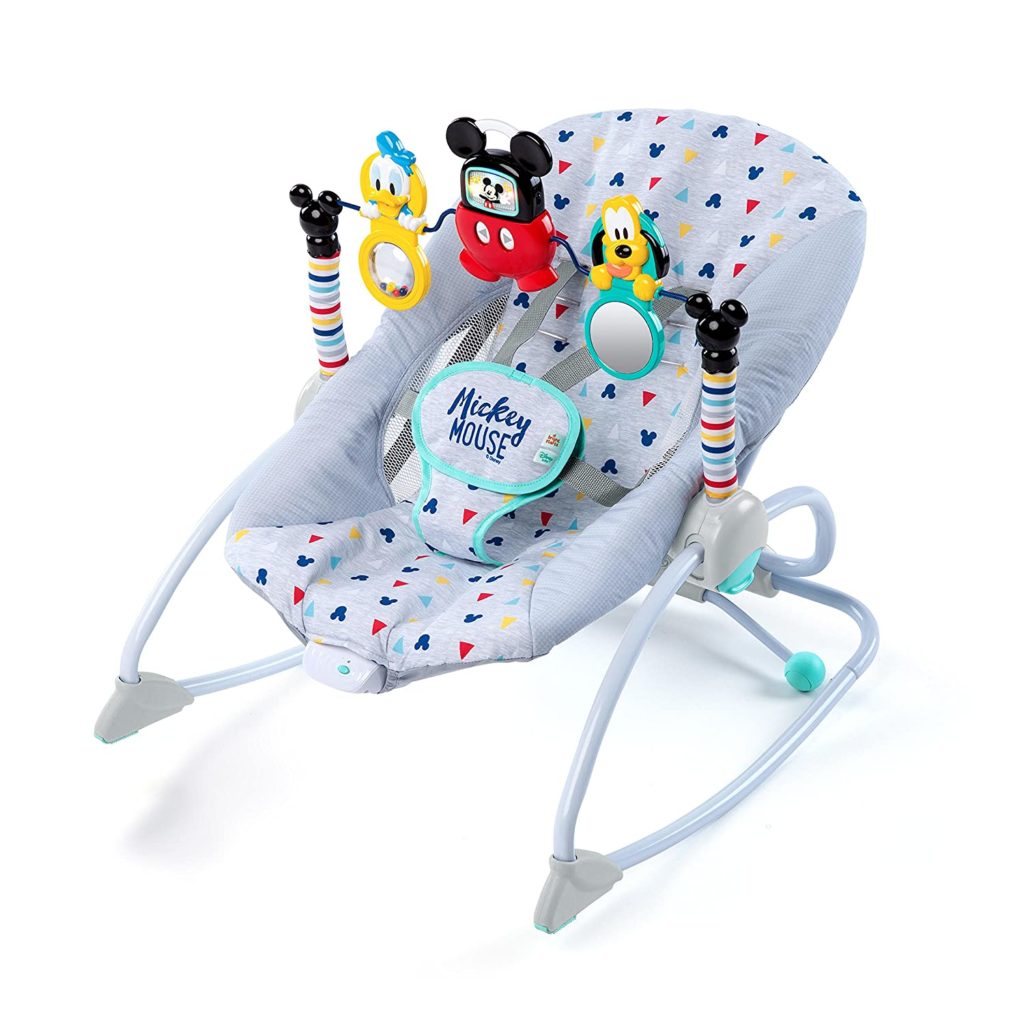 This baby swinger is bestowed with the 5-point harness and slip-resistant feature that allows the swing to sway securely. Moreover, this baby swing has adequate padding that keeps your kid cozy and comfortable.
---
CONCLUSION
With our extensive research, we've collated some of the best available baby swings in the market. If you want to keep your baby as comfy as possible, then picking one from this list might do the job. All of the products mentioned here will give your kid a remarkable interactive experience.
If there's a product we've missed or you have a few suggestions to share, please write to us in the comments section below.
---
FAQs
How long can the baby stay in a swing?
At present, there aren't any rules or studies that define the specific duration a kid can be left in a swing. However, it is safe to say that a swing cannot harm if you leave your kid for an hour or less in an entire day. Once the baby starts to grow, it requires him/her to stretch, yawn, or crawl. By leaving them in a swing, you are limiting them to an area where they cannot do much with their arms/legs.
Do baby swings work for newborns?
Regarded as the knight in shining armor, portable/automatic swing for baby help you in resting your kid and let you complete regular chores. But consider not leaving the newborns for far too long, as it may hamper their flexing abilities and lead to severe damage. We advise you to not leave them alone while they are in the swing.
When should I start/stop using portable baby swings?
It is recommended that you introduce your kid to swings right from their birth to the age they've turned a toddler. This period generally spans between 12 to 36 months. This is to be followed when using all kinds of swings — portable and automatic.