Strolling with a baby in hand isn't the most ideal thing to do in the 21st century. With innumerable options available in the market, options like holding a baby and dragging feet across surfaces don't sound like the most excellent idea. Strollers have come to the rescue, and if you are looking for one — we bring this review of Zoe Tour+X1.
Zoe is a well-known brand in the world of accessories meant for kids. They come at a budget-friendly price tag and compromise nothing on the quality. In this article, we review Zoe's best stroller offering — the Zoe Tour + X1 — a highly-praised stroller that is built for travelers seeking unparalleled compatibility, and maneuverability. Without further ado, let us walk you through some of the most talked-about features, followed by a few alternatives to the Zoe Tour+X1.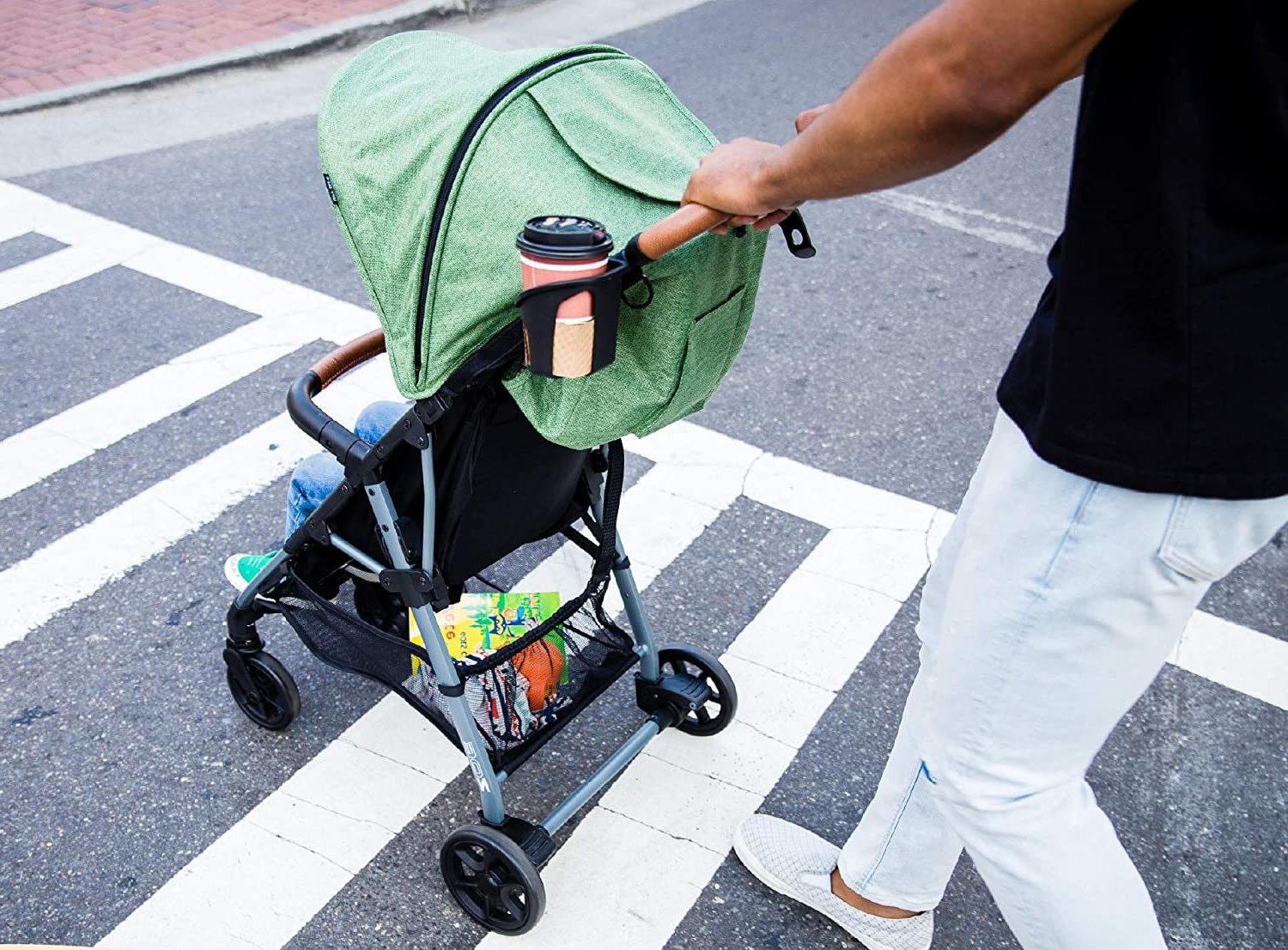 ---
Zoe Tour+X1 Stroller: Review
The Tour+X1 is the most sought-after product from the house of Zoe; it is laden with features that are testimony of the brand's brilliance in this industry. This highly functional travel stroller is the best you can give your child for a bumpy-free ride. In the following sections, we share some of the features that define this stroller.
Design
Of all the aspects that Zoe's Tour+X1 has to sell, the design might be the least talking point. This bundle of joy boasts a unique double stroller design, enabling you to connect a tandem to a seat to accommodate the other kid. In simple terms, a tandem seat refers to the second stroller without the back wheels. This addition means you don't have to break the bank to buy another stroller or a double stroller.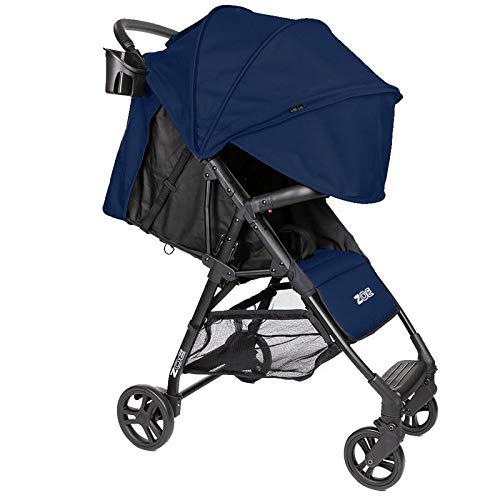 The simple to set up design will hardly take more than five minutes of yours, without using any equipment. The stroller comes with an easy-to-understand setup manual for making things easier.
The low weight of the stroller is another aspect of design that enthralls parents. The stroller weighs just about 11 lbs, making it one of the lightest available options on the market. This stroller automatically becomes your travel-ready option, and also a great fit to stroll up and down the hills. You will also have the benefit of pushing the strolling with your one hand — this is how light it is.
Safety
Safety is of paramount importance for your kids when they are onboard a stroller. The Zoe Tour+ X1 features a 5-point harness system that will keep your toddlers safe at all times. The system prevents the kid from falling or slipping out in case the stroller wobbles or tips down.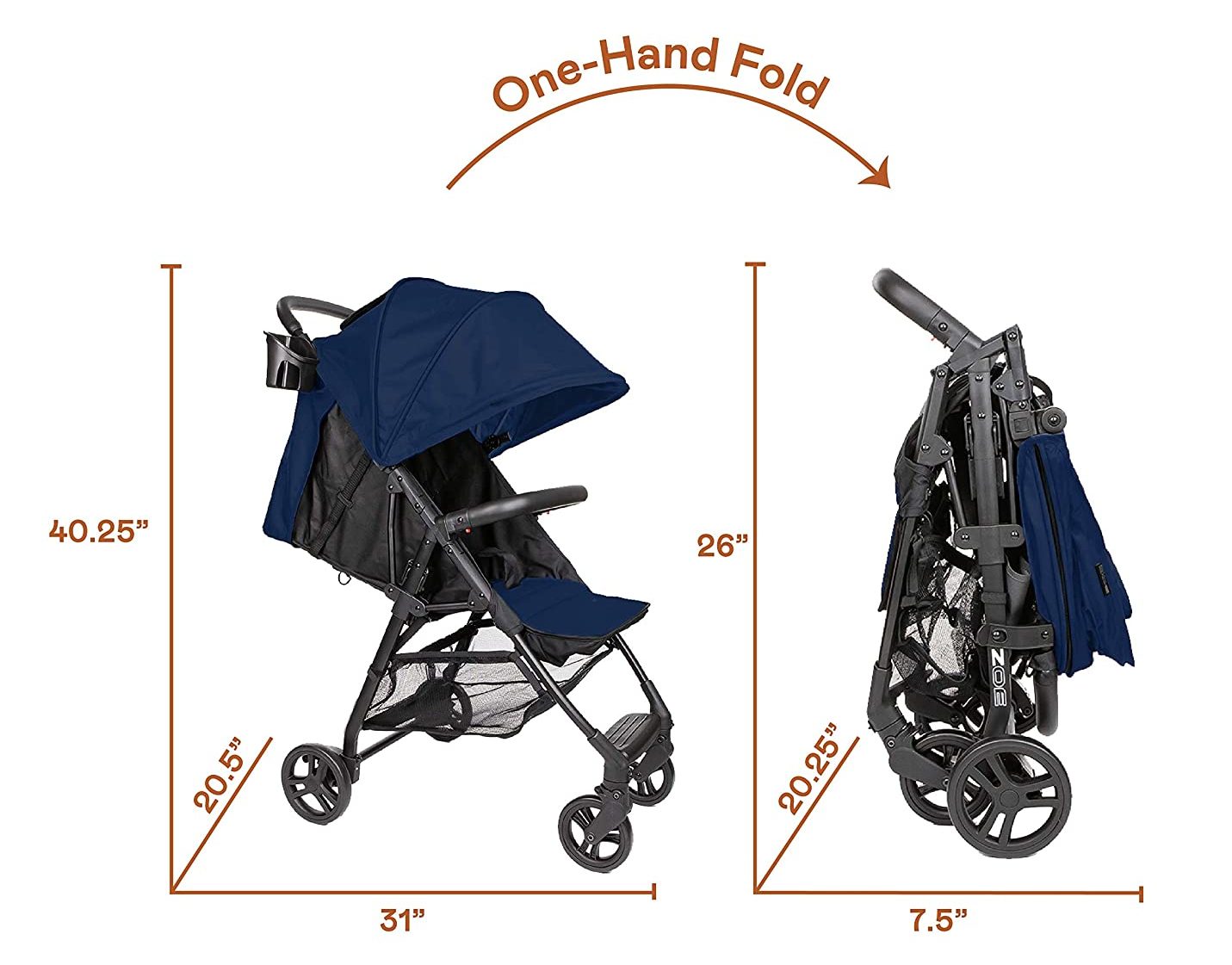 The buckle on the stroller is quite smooth and doesn't require much of an effort to operate. The shoulder straps are nicely padded, while the strap between the legs is quite wide that prevents bruises on your kid.
Seat
Zoe's seat brings great comfort as it can be reclined to 165-degrees, which is ideal for kids' napping sessions. The seat is coupled with a large canopy that can be stretched for the safety of your kid from harmful elements. Furthermore, this houses a peek-a-boo window for you to gaze at your kid while strolling.
Storage Basket
Compartments on strollers are easily the first thing that many parents consider when buying. The Tour+X1 comes with a decent-sized storage basket that can hold up to 10 lbs, which can further be extended to accommodate items. The basket isn't that large, as it comes with some capacity of storing average-sized diaper bags and a blanket.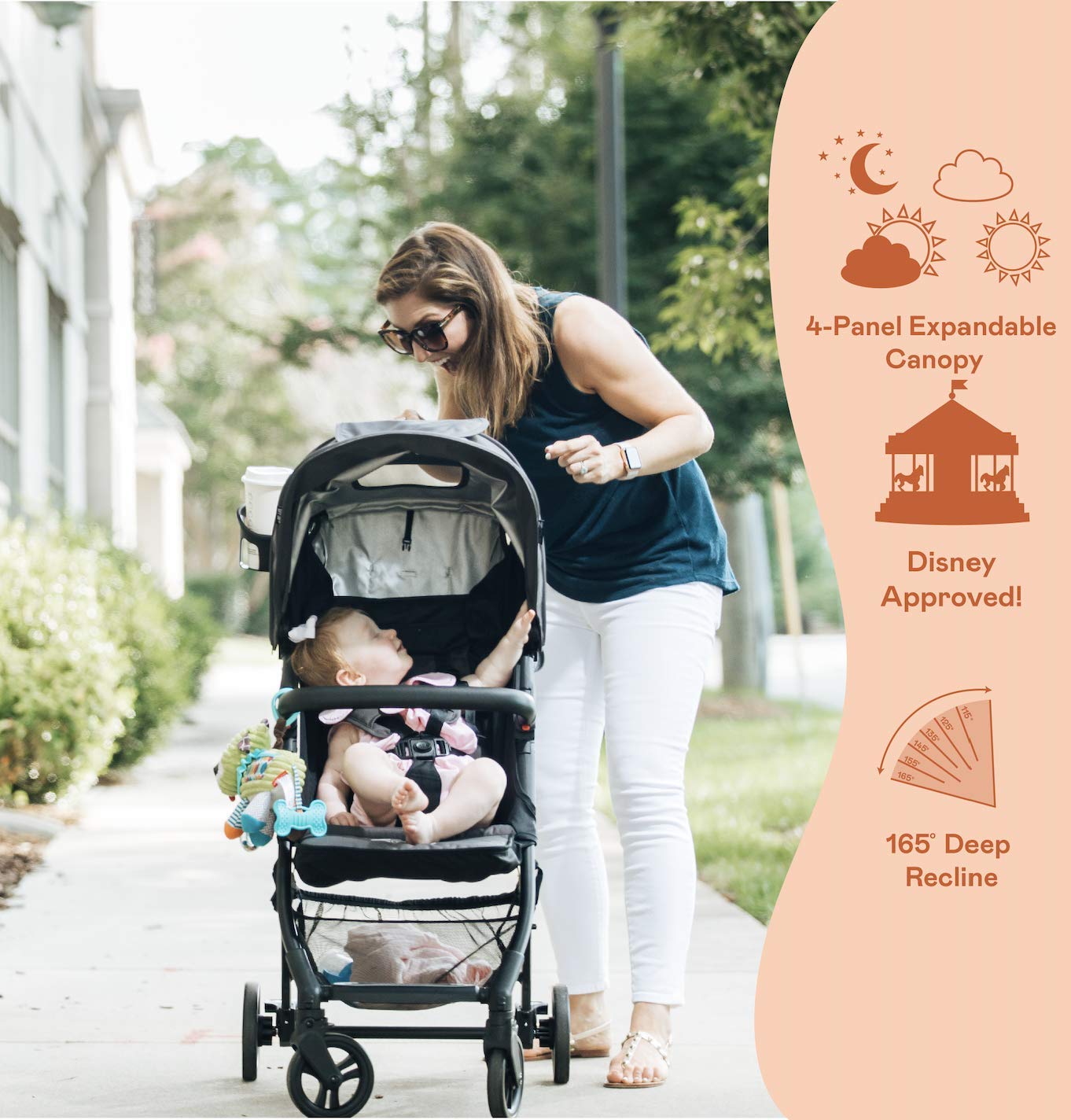 The materials used in the making of the basket are mesh and elastic, allowing convenient access to items underneath even when the seat is in a reclined position. Moreover, it features a pocket on the canopy, and a snack holder and cup for your kids. Additionally, there is also a detachable cup holder that is provided specifically for parents.
Maneuverability
Maneuverability does become a deal-breaker when selecting a stroller. Strolling with this wholesome package is quite easy and straightforward. The stroller is equipped with single front wheels on each leg that become easier to drag on all kinds of surfaces. For safety when strolling on uneven roads, the wheels can be locked using the dural brakes.
The stroller has handlebars measuring 40.25" from the edge. Since these are non-adjustable, parents that are quite short or tall might experience slight wrist fatigue. Overall, maneuverability on this stroller is challenging on most terrains. However, tried and tested experience on grass and gravel shows us impeccable results. So if you are someone who'd take their kid for a stroll in a park or gravel hill, then this is a perfect choice.
---
Pros and Cons of Zoe Tour+ X1
Zoe's Tour+ X1 is a highly recommended stroller from parents worldwide. The stroller boasts features that are hardly found in inexpensive models. This baby stroller does come with its fair share of benefits and downsides. Following is a quick overview of Tour+ X1's pros and cons:
The Zoe Tour+X1 is a no-frills stroller that has become the preferred choice of those parents looking for something inexpensive yet feature-rich. The stroller is suitable for most children and helps them with their comfortable and safe naps. Despite the flaws, this stroller still manages to be the go-to choice of parents.
The popularity of this stroller is sky-high, and with this comes one problem — it may soon run out of stock. We have narrowed down a few alternatives that come close to the Zoe Tour+X1.
---
Alternatives to the Zoe Tour+X1
1. Pockit Lightweight Stroller
The Pockit Lightweight Stroller is the lightest available on the market with features that make it a worthy candidate for replacing the Zoe Tour+X1. This stroller boasts a storage basket underneath the seat, which has a capacity of holding up to 11lbs. The wheels of the stroller can be locked and unlocked for additional safety.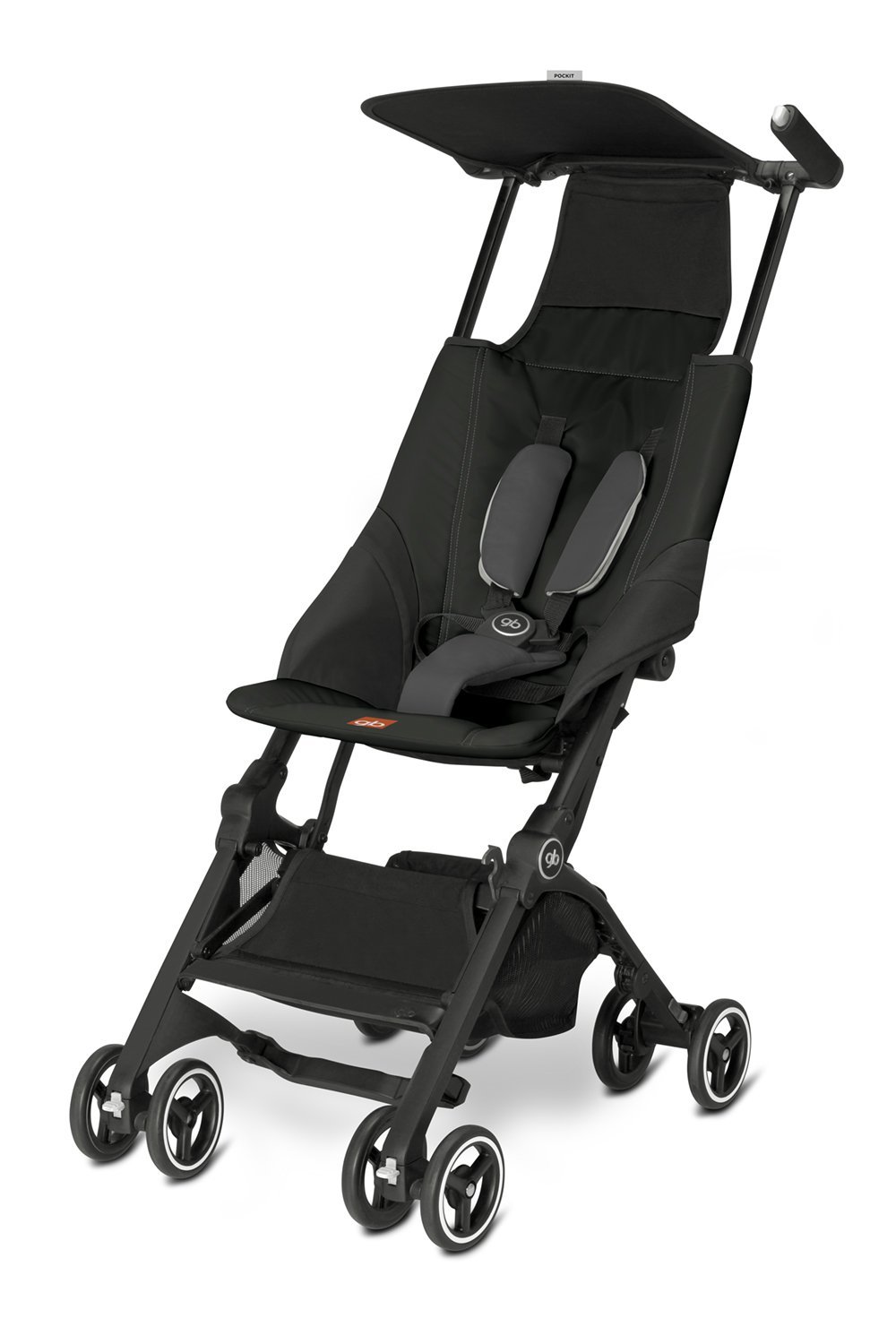 When it comes to maneuverability, the wheels can swivel a full 360-degrees each. Once these wheels are locked, there is more steadiness on bumpy surfaces. Like the Tour+X1, this stroller also has a 5-point harness system that prevents your kid from slipping out. Furthermore, there are also shoulder and scratch pads to keep the toddlers comfortable.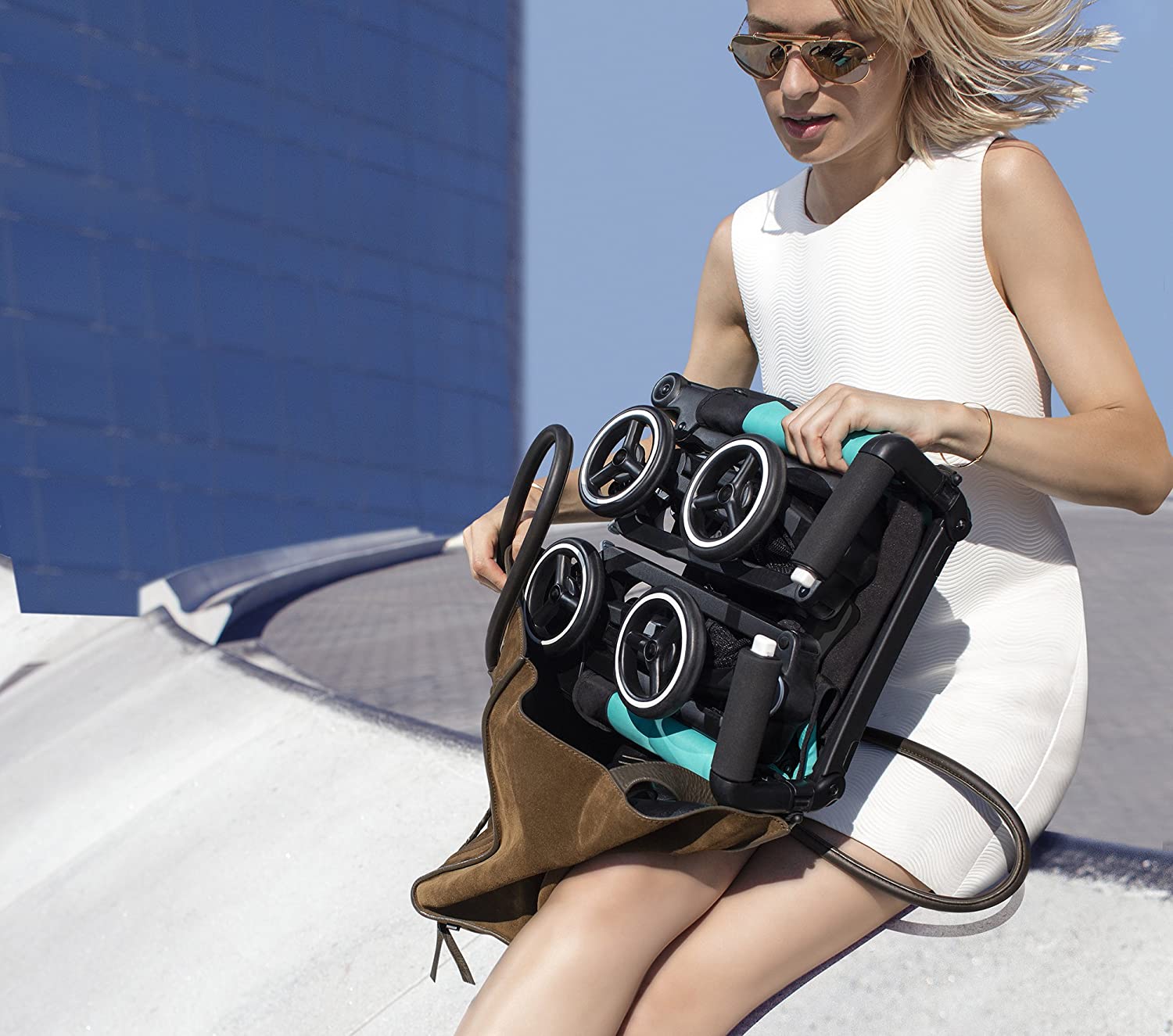 Overall, Pockit's Lightweight Stroller has all the things that can be touted as the best all-around alternative to Zoe's stroller. The downsides of buying this for your kid are: the seat cannot be reclined, and the canopy isn't that large enough.

2. 3Dlite Black Convenience Stroller
Another popular alternative on this list is the 3Dlite Black Convenience Stroller from the house of Summer Infant. This travel-friendly product has garnered heaps of praises from parents, owing to its reliability and unparalleled smoothness on most terrains. Similar to the Tour+X1, the seat on this can also be reclined to a position that suits your kid.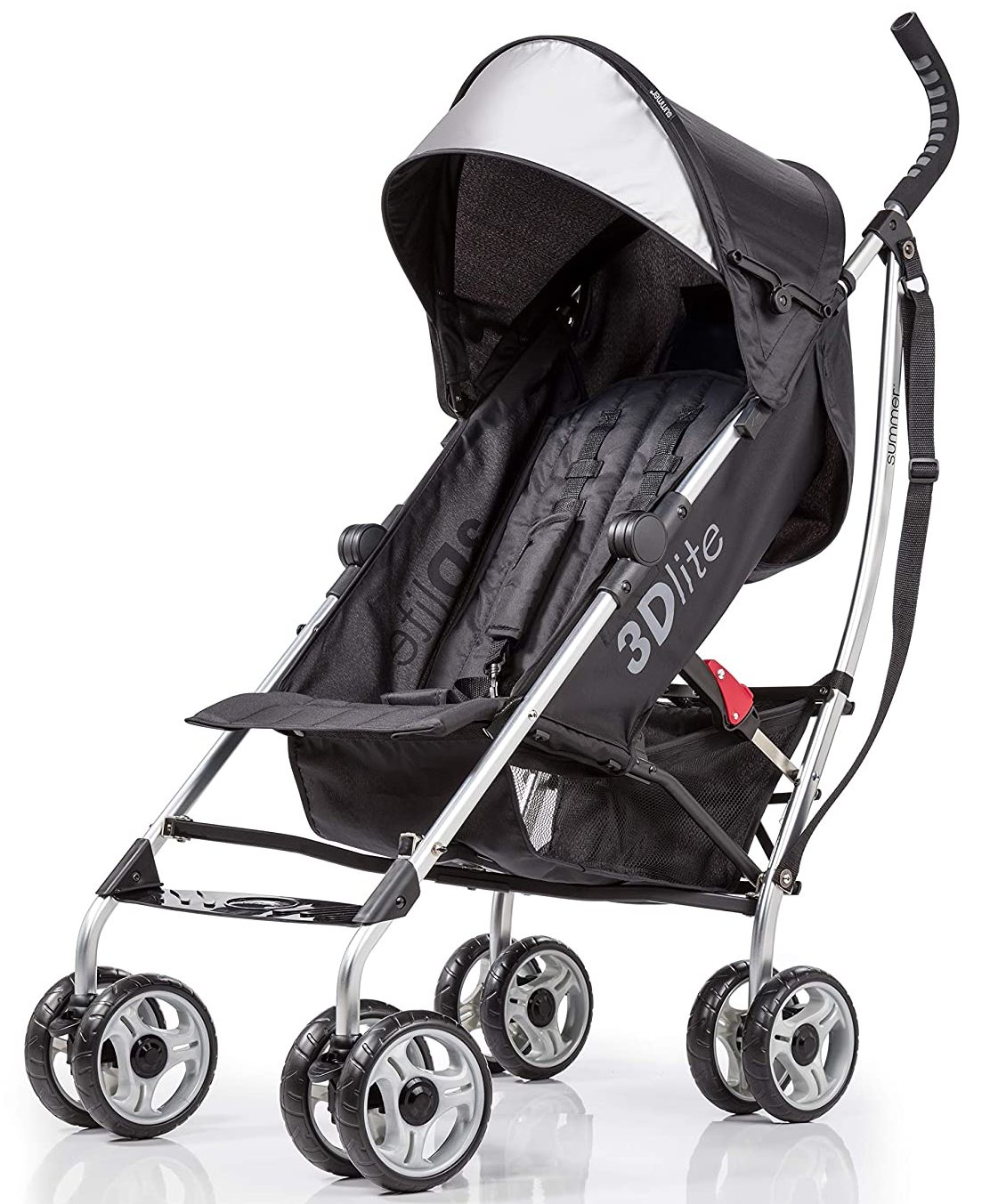 In terms of safety, this stroller comes with a 5-point safety harness system that is adjustable up to multiple heights to accommodate your growing child. There's a large canopy adjustable enough to protect your kid from the harmful rays. You also can find some storage for essentials below the seat.
The 3Dlite Black Convenience Stroller has enough room to accommodate your kid and the other items required while strolling. The major upsets when testing this was — this is heavy compared to the Tour+X1, and doesn't boast of the best quality wheels.

Also Read: Best Baby Strollers to Buy
---
Conclusion
That said, keeping your child safe should be the topmost priority, and with Zoe's Tour+X1 — you don't have to fret about the safety of your kid. The stroller is light and best when dragging on the floor. The large canopy and multiple color options are some great add-ons that may help in choosing the perfect stroller.
We also jotted down a few alternatives that are identical to Tour+X1 in most departments. If you have a few like-to-like replacements for Zoe's stroller, write to us in the comments section.
---
FAQs
Is the Zoe Tour+X1 compatible in an overhead compartment for air traveling?
The Zoe Tour+X1 is likely to be compatible with the airline's overhead capacity. We recommend you to cross-check with your airline for the overhead bin size. The dimensions of the stroll measuring 10" in height, 10" in width, and 10" in depth can be easily fit into the overhead compartment.
How does the Tour+X1 expand and switch into a double stroller?
The process is completely simple and can be done single-handedly. You can turn the Tour+X1 into a tandem with the help of a tandem add-on seat. You can also purchase the tandem stroller and use both options — a single stroller or a double as per your liking.