From smart TVs to fancy doors like retractable ones, we as humans have become the trendsetters in keeping our homes safe and secure. Another such useful tool in watching your home closely while you are gone is — Wireless Home Security Camera.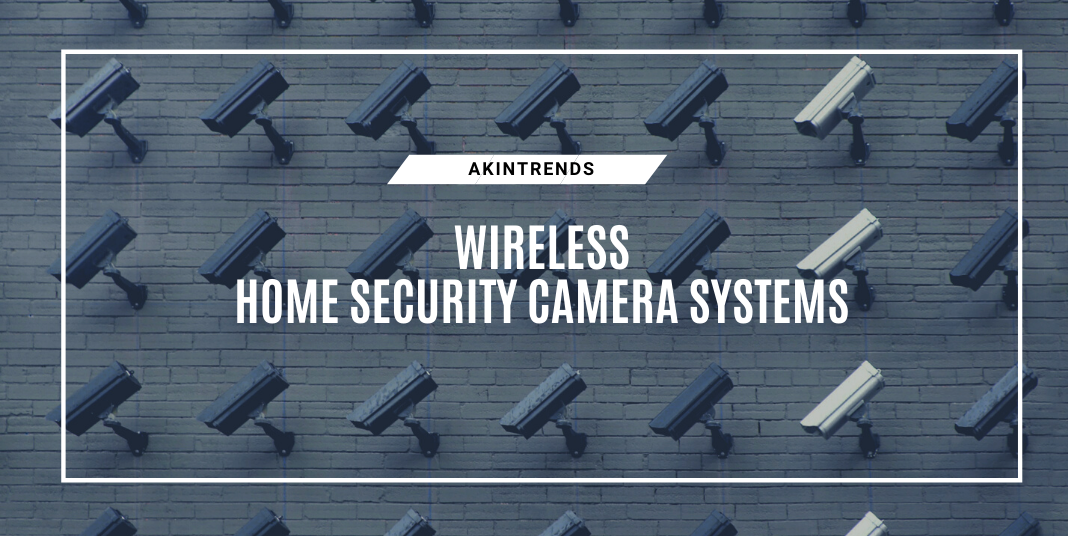 Wire-free cameras are a massive boom in the home improvement sector — they monitor and throw alerts at you when tracking something suspicious. In this full-fledged guide, we discuss all things related to Wi-Fi security camera systems.
---
Benefits of Buying A Camera
Many office-goers and working moms have concerns about their kids' or pets bothering them throughout the day. There are plenty of reasons that propel you to purchase a camera for your home. Following are a few reasons to help you:
Anywhere Access
A point that highly motivates your buying process is the flexibility of accessing media. Wireless security cameras can be placed at any location — be it inside or outside of your house. Besides placing these cameras anywhere, the settings and surveillance can be accessed from anywhere. All you need is a laptop or a mobile phone.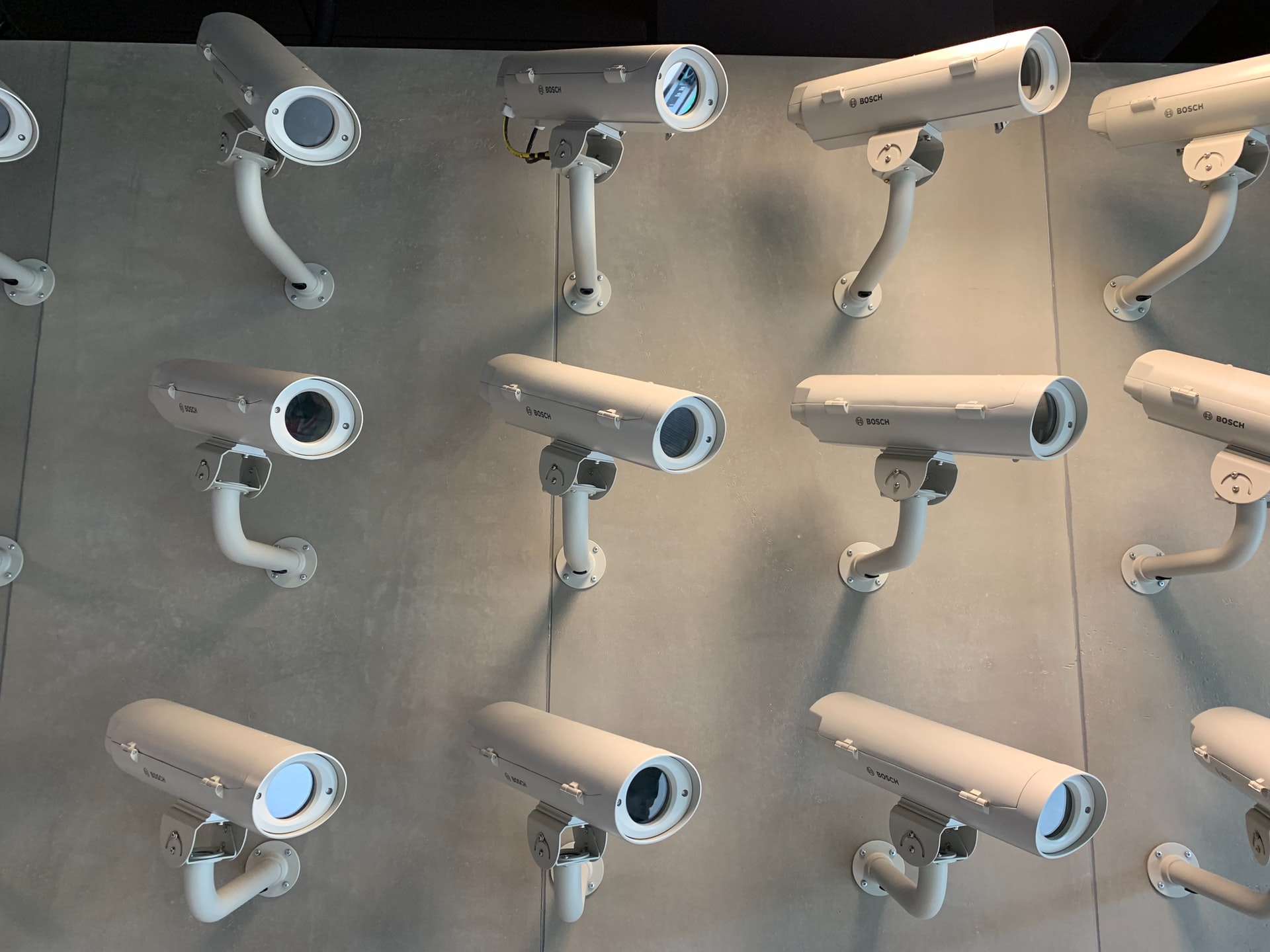 Helping during investigation
The handiness of wireless cameras is imperative during a burglary and other crime scenes. The clips recorded in bright 1080p resolution can serve as evidence when capturing a possible culprit or even prevent crimes from happening soon.
Asking for claims
In cases like robbery, footage of theft or vandalism is required when reaching out for an insurance claim. The crisp video footage will help prove your insurance claim.
Ward off criminals
The sight of cameras is enough to scare off potential crimes like burglary or vandalism. This does not mean that one can install dummy cameras, as experienced burglars might be smart enough to quickly identify the fake ones.
---
Features to Look For in a Wireless Home Security Camera
Some cameras generally come with standard functions like recording, detecting suspicious activities, and sending out alerts. While some cameras have features that are more than the aforementioned standard features. Here are some of the features that are a must-have in your next or new wireless home camera:
Power Source: Home security cameras wireless come in a variety of power sources — battery-powered or solar-powered. Wireless cameras are battery-powered and come in handy during events when there is a power outage. While this is impressive, the cameras may only for a short span of battery power.
Storage: There are two storage options available — cloud and local. Most brands provide innumerable storage plans that can be stored for a predetermined time. These videos will then be deleted after a particular time to make some space for new recordings. Some offer a free one-month trial and then ask for a monthly fee.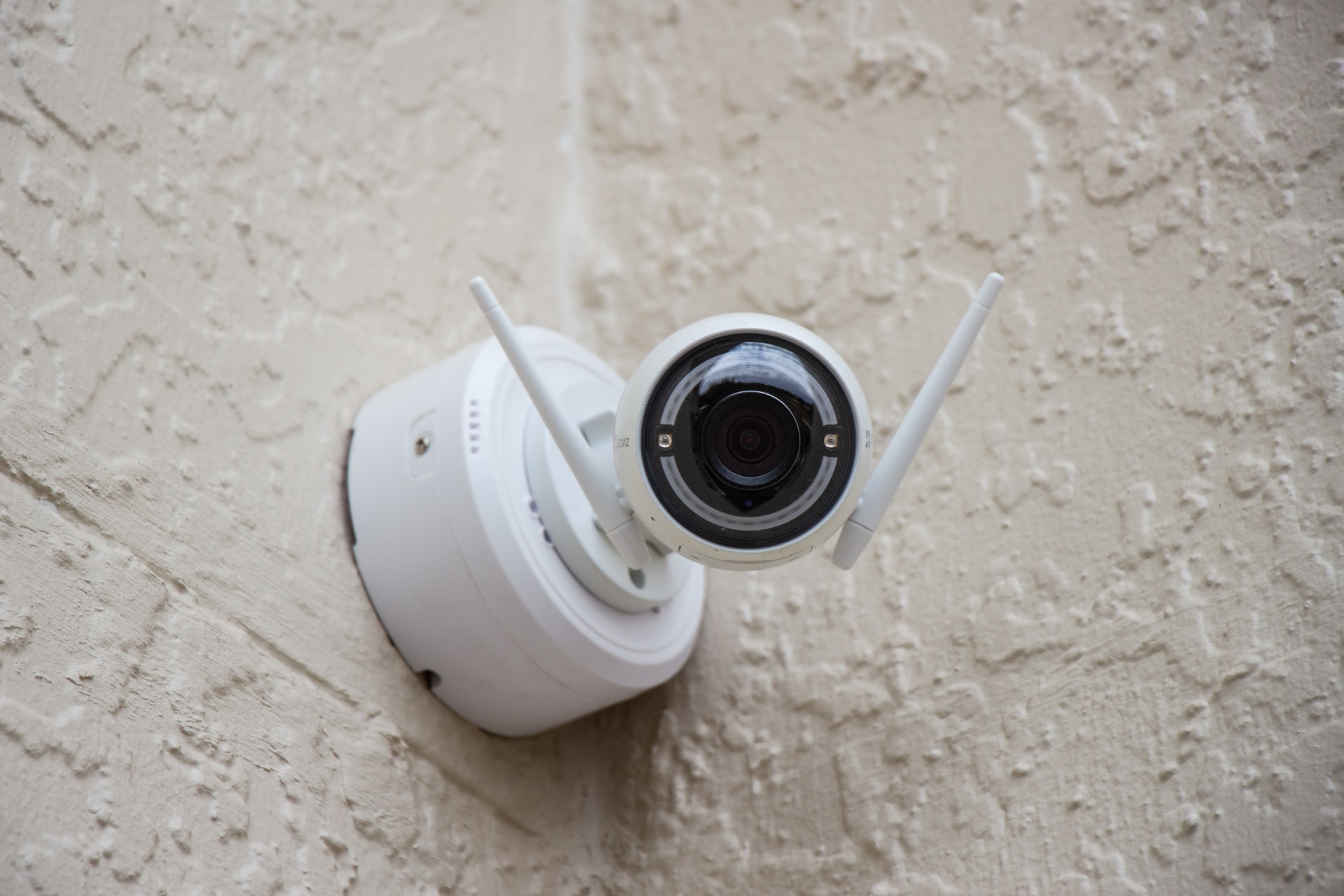 Cameras also come with memory-card slots, allowing you to store videos on the device. This removes the cost of monthly subscription charges. The catch here is — if your camera is stolen, your data will be lost too.
Alerts: The exciting part about installing cameras is the push notifications you receive at the time of suspicious activity. Since most of us are engrossed in work the entire day, the camera sending out alerts is the best way to stay updated. Some cameras send out alerts when detecting new sounds or unfamiliar faces.
Two-way audio: Most cameras allow more than just monitoring or watching the footage. Few come with the ability to hear and talk to people on the other side of the camera. The low-end cameras would require setting up an additional speaker to unlock talking features.
Video Resolution: Denying that the quality of the video doesn't matter is hogwash. If your recorded videos are blurry or distorted, the chances of catching a potential threat are impossible. Camera models supporting 1080p resolution are a real deal. Some high-end models offer an even better resolution of 2K or 4K.
Viewing Angle: The make or break feature that allows the camera to see is known as the field of view (FOV). Normally, cameras these days offer a field view ranging from 110 to 130-degree.
Night Vision: The cleverness of burglars is tested during dark times. A camera with top-notch night vision is invaluable in low-light conditions. Some cameras switch automatically, while some require a nudge manually.
---
Best Wireless Home Security Cameras of 2021
Reducing your effort and to save you from splashing your cash, we have collated down the best wireless home security cameras. Each of the following devices is incredible in delivering sharp and vivid images. Pick one from the list wisely!
1. Wyze Cam Pan Smart Home Camera (Best wireless home security camera System)
Amassing close to half a million ratings on e-commerce site Amazon, the Wyze Cam Pan Smart Home Camera is one to monitor the activities of your room. This budget-friendly camera is super smooth in panning up, down, and sideways.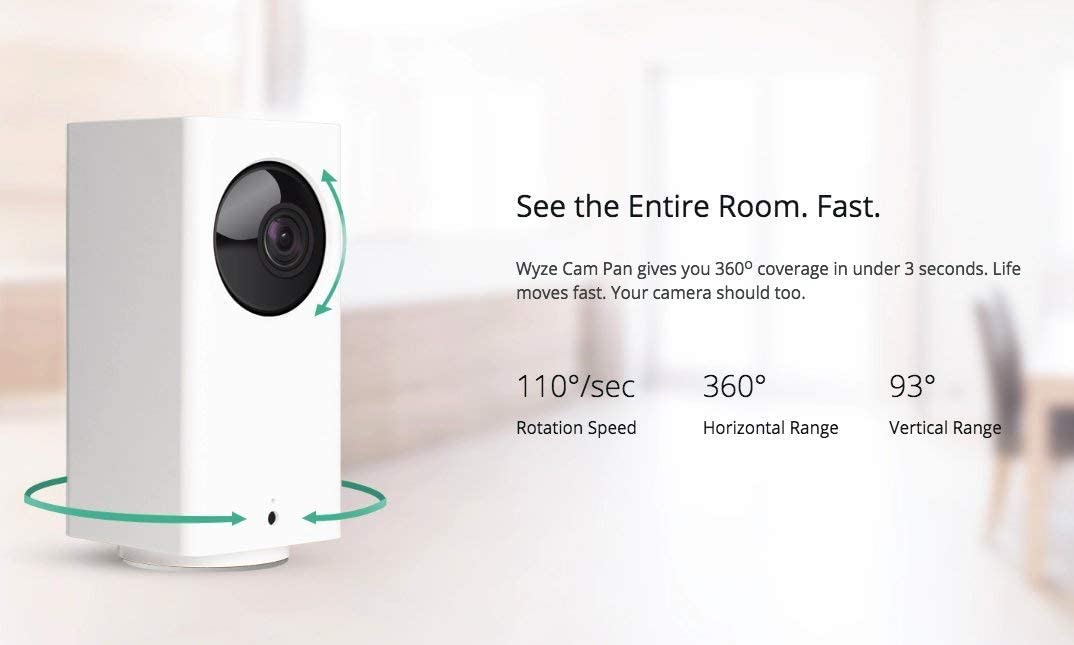 The camera has the ability to panto pan 360-degree left/right and tilting at 93 degrees vertical up/down. This also has an exciting night vision mode that records up to 30-inches in pitch dark areas.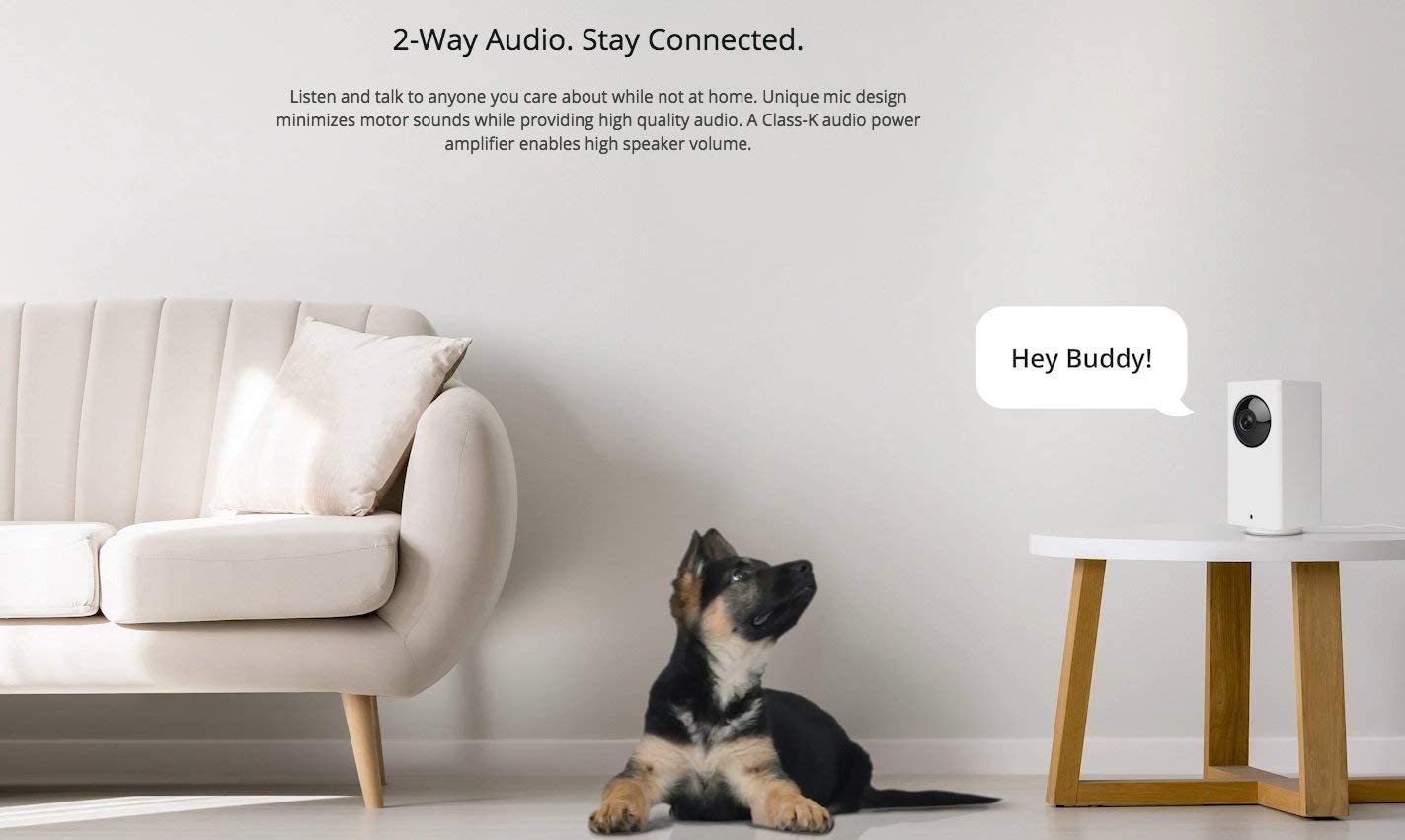 The WYZECP1 is accessible through Alexa and Google Assistant, thus allowing you to check on who's at the door or what your kid is doing. This WiFi-enabled camera can be live-streamed from anywhere using your smartphones — either in 1080p or 1080p Full HD. This home camera automatically records 12-second clips and saves them on the cloud for 14-days.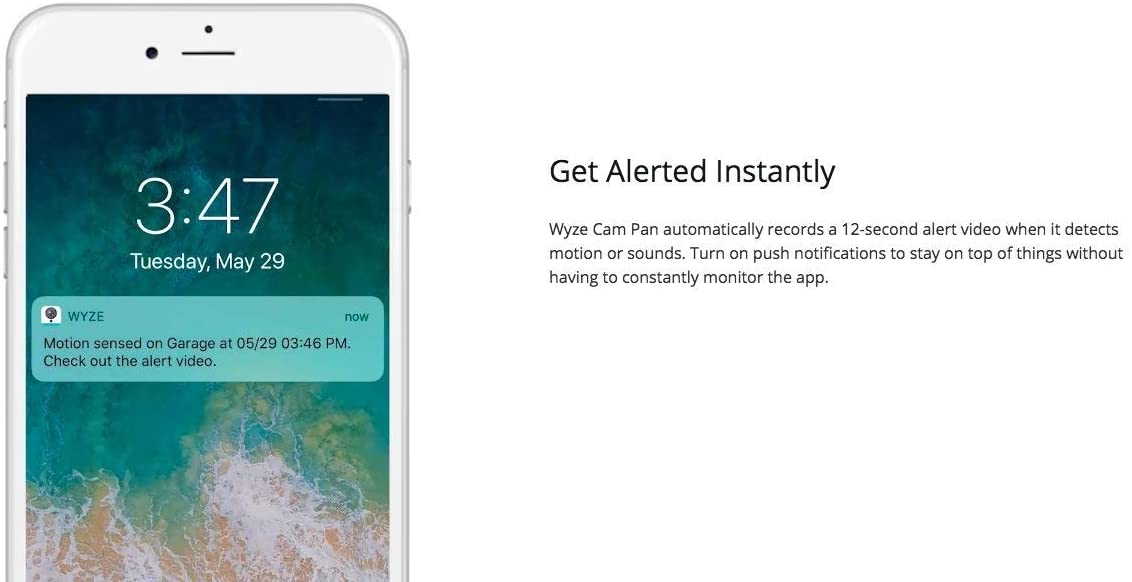 2. Arlo Pro 3 (Best Versatile Outdoor Camera)
The Arlo Pro 3 is a versatile and highly recommended safety gear for both home and outdoor use. This beast of a camera manages to record crystal clear video in 2K, outperforming many cameras offering the same specifications.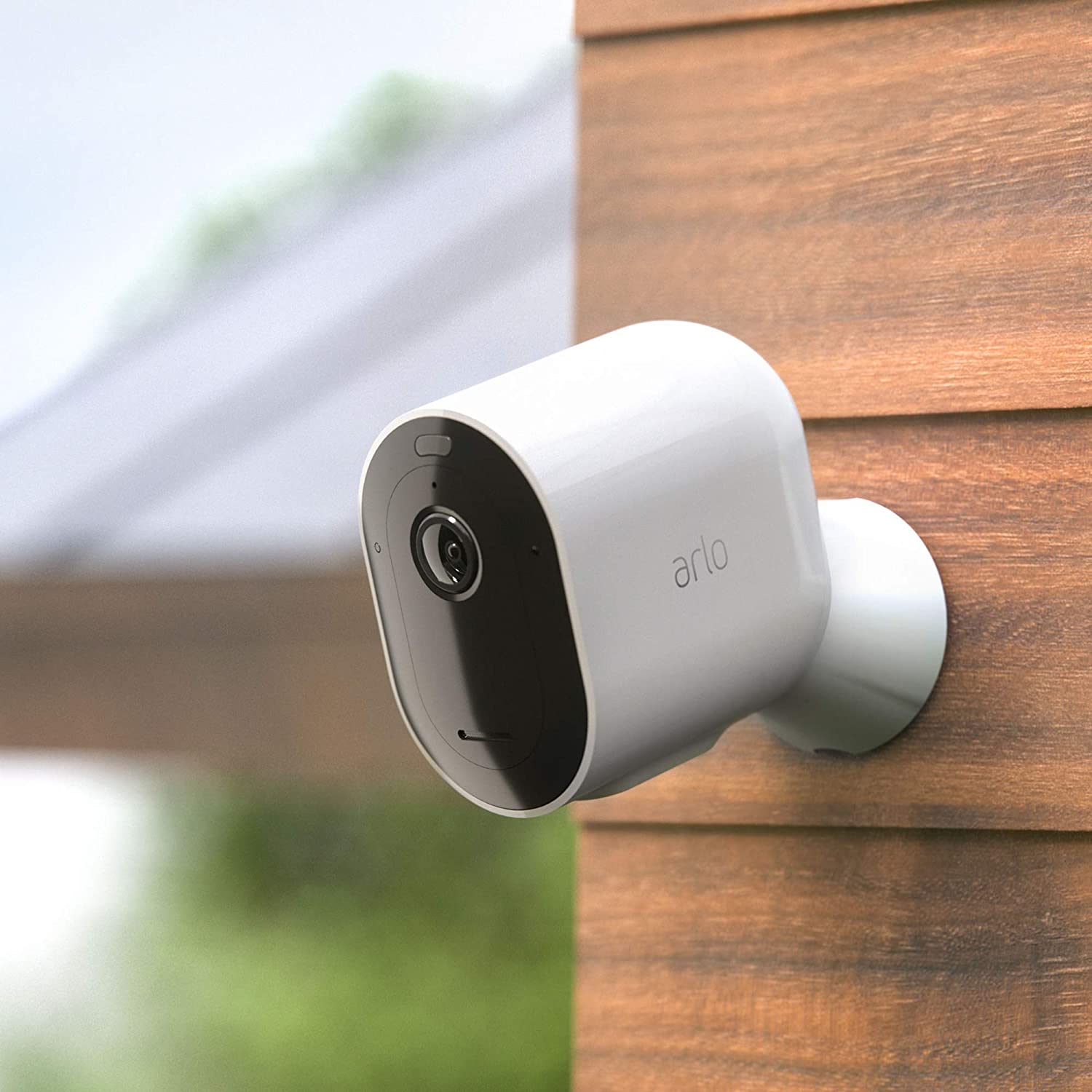 Packing a handy feature like night vision, this security camera provides a shooting range of up to 25 feet. Furthermore, this is compatible with smart home devices such as Alexa, Google Assistant, and IFTTT.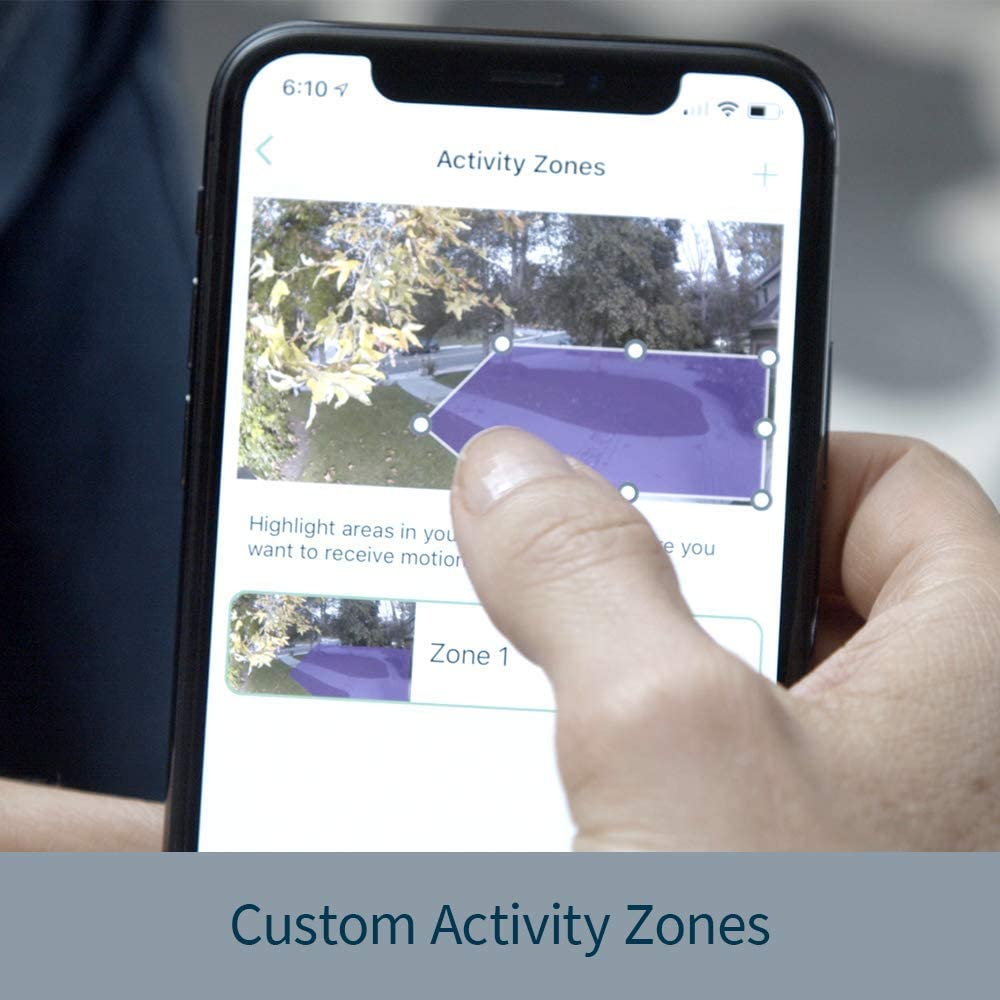 The Arlo Pro 3 supports two-way audio, which allows you to speak while recording videos. The device's smartness is matchless, as it boasts of features like person detection and package detection. You can access the media by merely downloading the Arlo mobile app — a place offering live streaming, integration to different platforms, and check alerts.
3. Blink Indoor (Best Affordable Home Security Camera)
The Blink Indoor Wireless Camera is the most reliable pocket-friendly monitoring device you can have under the $100 mark. This home camera can be paired with Alexa, and Fire TV devices, offering you the option of live streaming from your smartphone.
For glitch-free monitoring in all weather, this camera boasts of a weatherproof case. The 1080p resolution is hard to beat under this price bracket.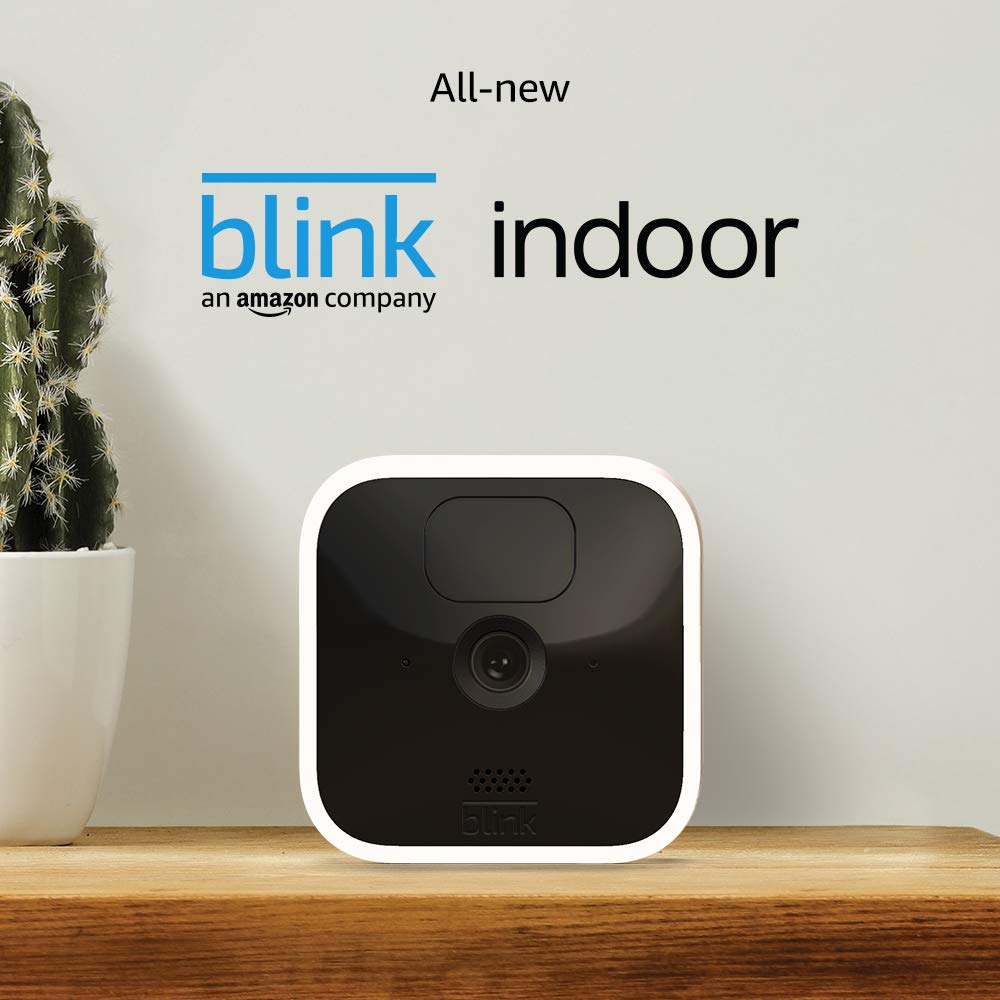 Blink offers interesting yet affordable cloud storage plans, starting from $3 per month. The camera provides the option of sending motion alerts to your phone via the Bling Home Monitor app. Moreover, this indoor-ready camera is supplied with a remarkable two-year battery life that runs on two AA lithium batteries. This has a hassle-free installation setup — place, stand or mount it.
4. Ring Spotlight (Best home and outdoor camera)
Ring Spotlight is an extraordinary piece of security drive with features including motion detection and integrated spotlight. This home and outdoor camera offer a broad field of view at an even impressive 1080p and night vision resolution of up to 30 feet.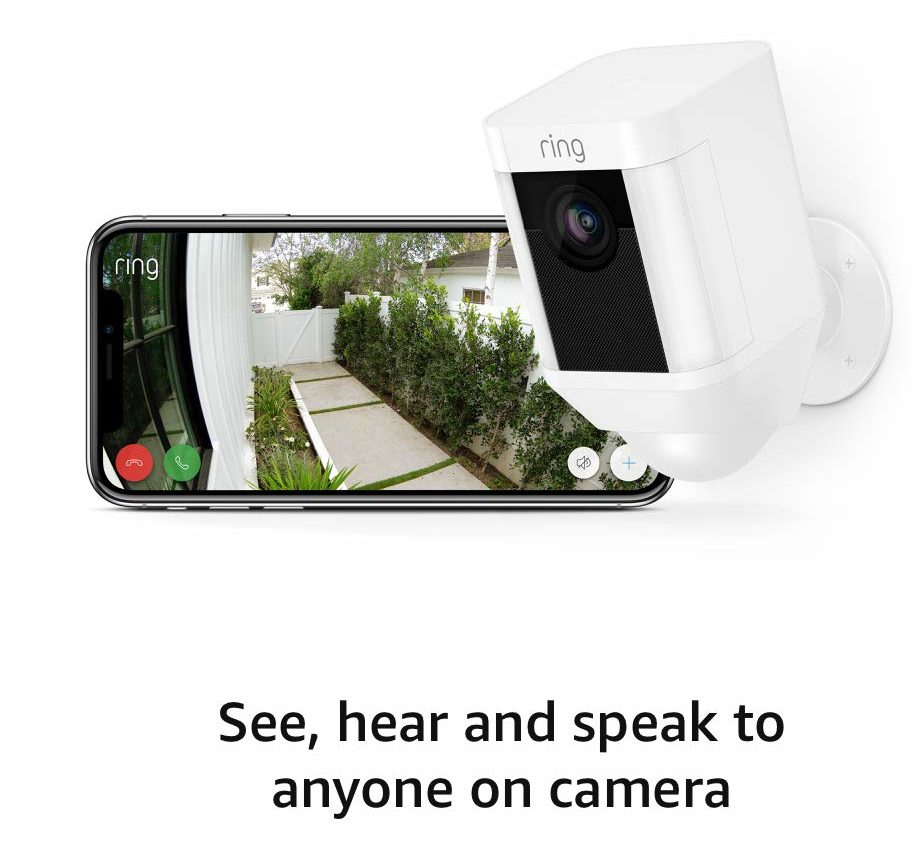 This camera comes with a built-in siren that scares away the intruders. You also have a two-way communication feature, which allows you to watch, listen, and talk to visitors from your phone, tablet, and PC.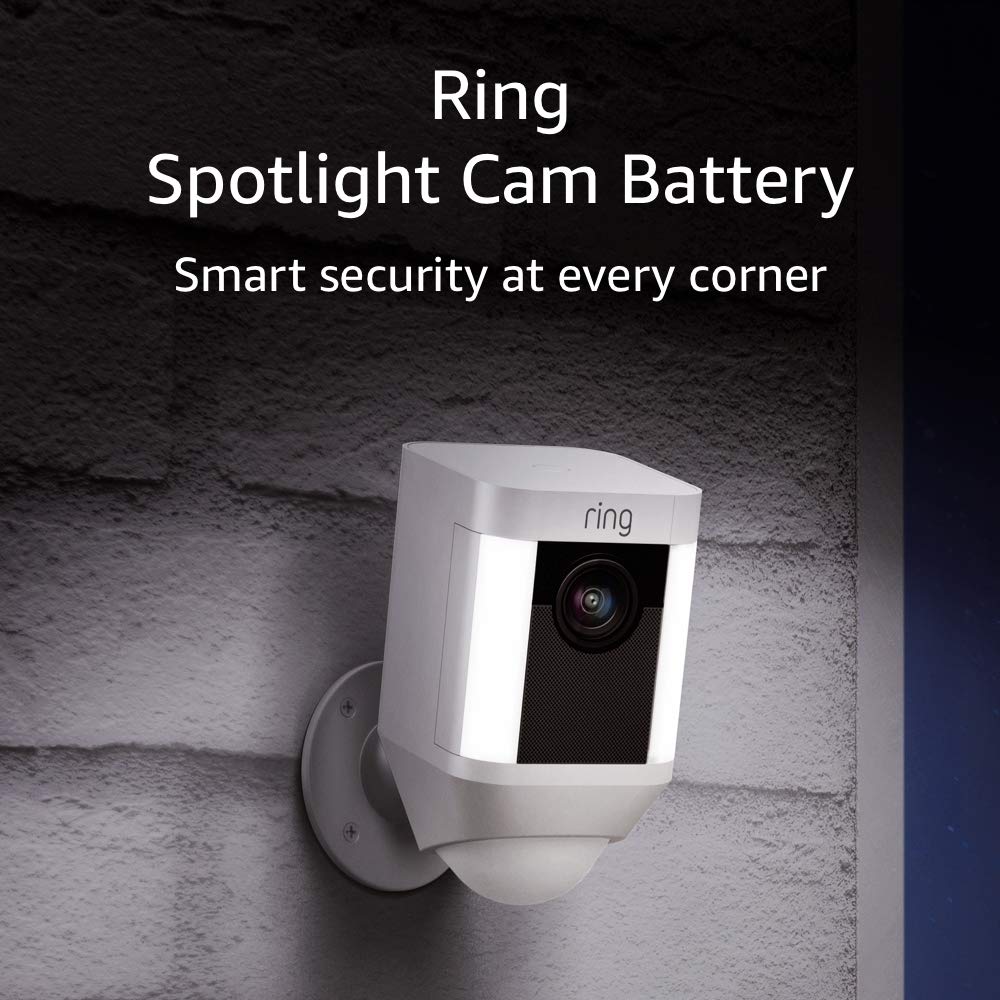 There's also the Ring Protection Plan, allowing you to record and review videos missed for up to 60 days. Apart from the batteries, you can leverage the optional Spotlight Solar Panel to charge the device. What's more, the company assures a free replacement guarantee called the 'Lifetime Theft Protection.'
5. Canary Pro All-in-One CAN100USBK (Best Feature-rich camera)
Taking the fifth spot on this list of best wireless home cameras is the CAN100USBK from Canary. This home security gear records sharp videos at 1080p along with night vision to up to 20 feet in dark regions.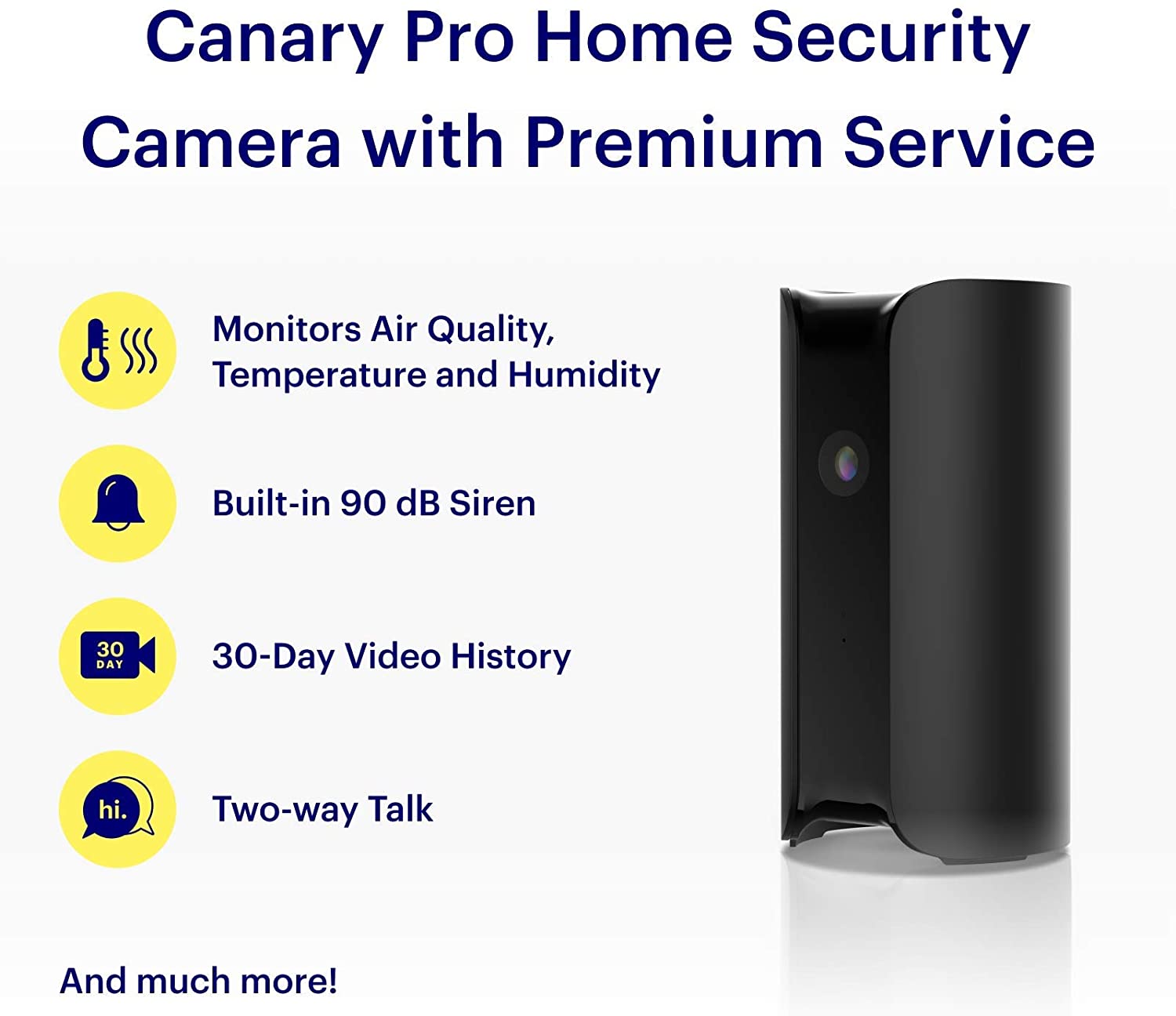 The USP of this camera is the — air quality sensor, which keeps a tab on the air quality. This has a reliable emergency feature — One Touch Emergency Access — to update your local emergency services in case of suspicions.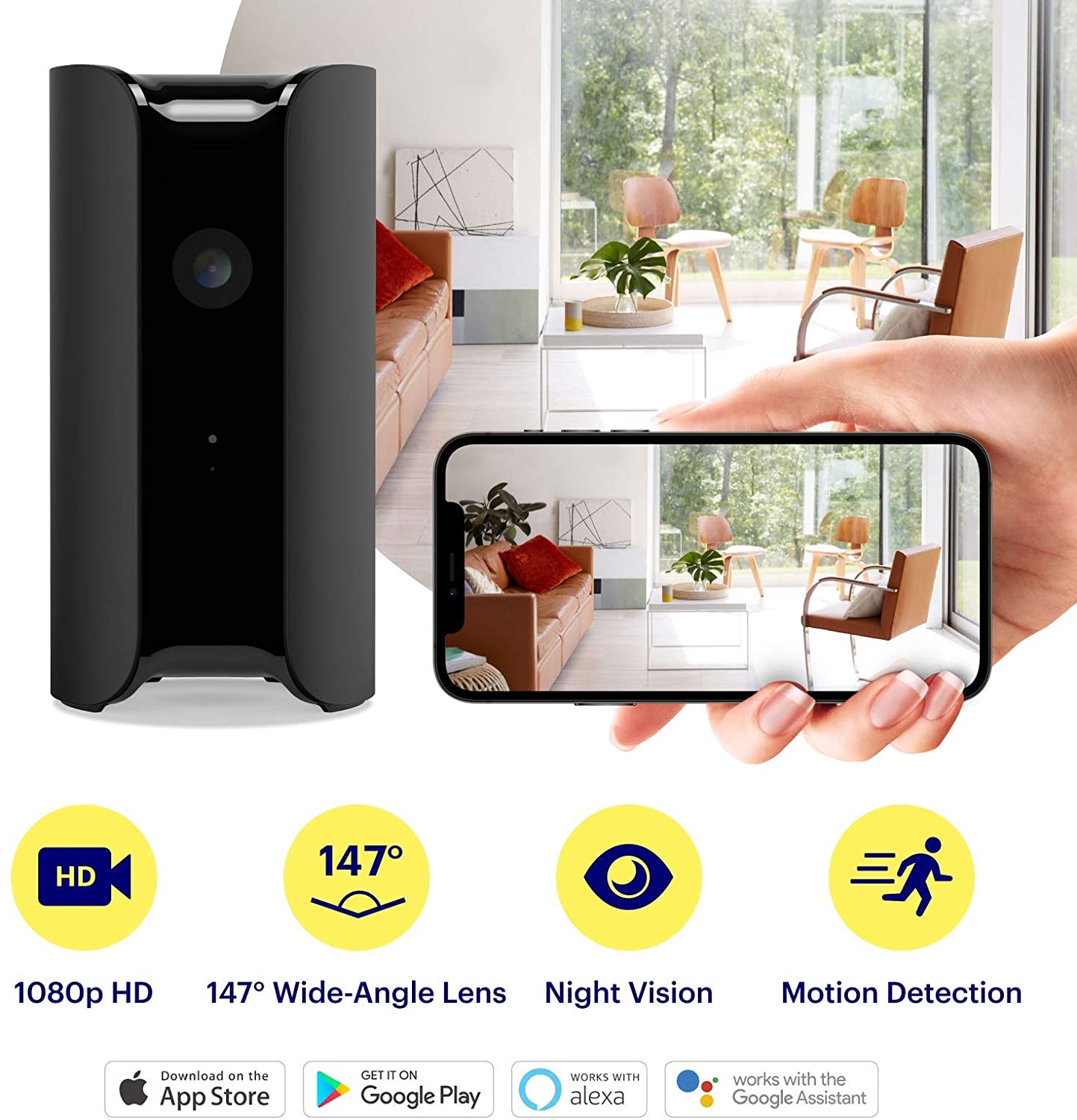 Canary CAN100USBK is also a two-way talk capable, allowing you to hear and speak to your kids playing in the other room. This feature-rich camera comes with a 147° of a wide-angle lens, which is reasonably more significant than most standard cameras. The subscription plans aren't pocket friendly, but many exciting features come included when subscribed.
Also Read: Best Inexpensive Massage Chairs: Top Budget Models
6. Deep Sentinel Starter 3-Cam Kit (Best Live tracking camera)
If you are looking for a comprehensive home camera with a high-level monitoring system — the Deep Sentinel Camera Kit is the safest bet available. The kit comprises three wireless, battery-powered cameras; each offers an exceptional quality of live streaming.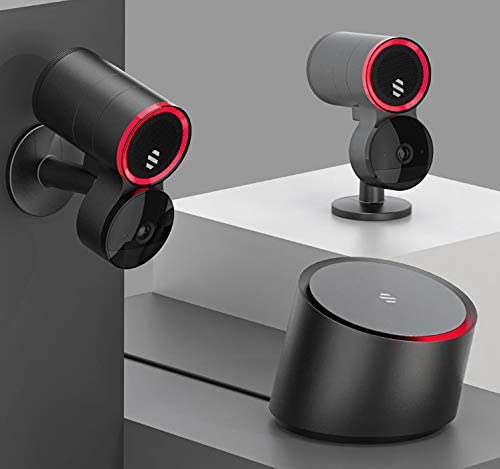 Moreover, the three security cameras provide a 130-degree field of view, night vision, and a two-way communication system. Interestingly, a team of guards monitors your Deep Sentinel, who have access to your feed and alert authorities when found something suspicious or unusual.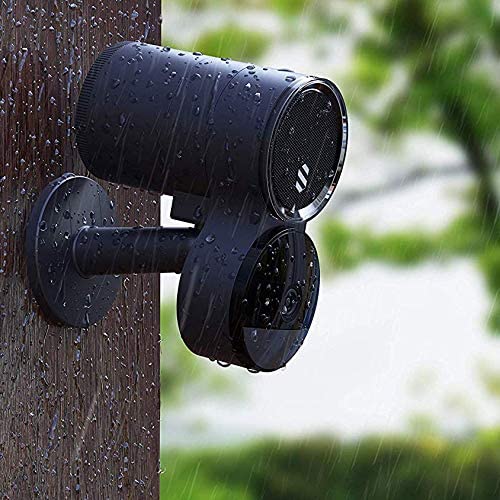 These cameras come with a red ring that spins around to start recording videos at 1080p. The camera's built-in 104-decibel siren is loud enough to keep the intruders at bay. You will receive a 30-day trial at no extra cost. Post the free trial; you can select plans from $100 a month to even $1000 per year.
7. YI Smart Dome Camera (Best Visually-Appealing Camera)
The YI Smart Dome Camera is a very aesthetically-pleasing camera with quite a few exciting features. This smart camera comes with best-in-class motion tracking that is precise and recorded almost accurately.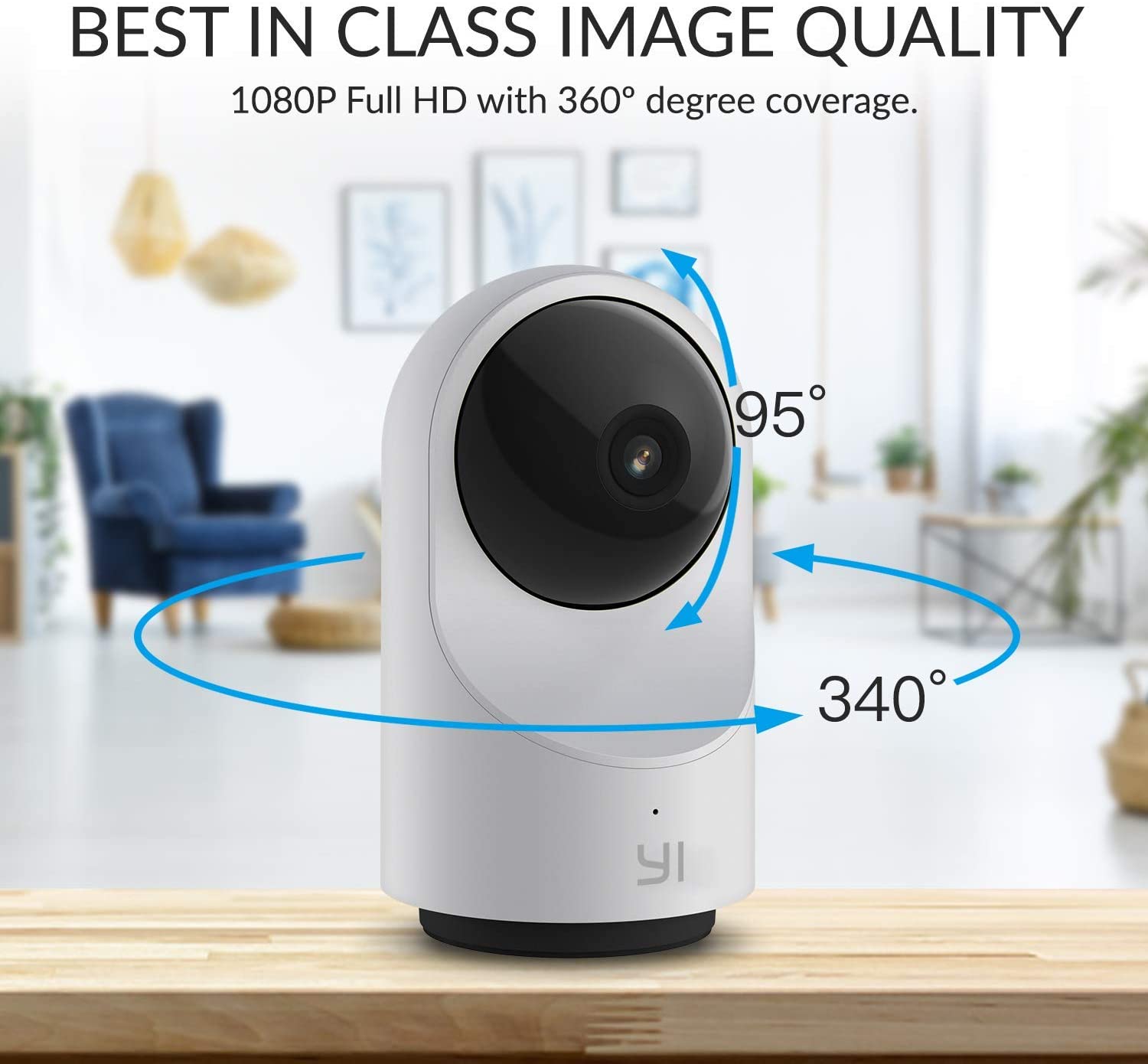 With the Privacy Mode, the camera's eyelid is hidden inside its casing when the device is turned off. The YI Smart Dome Camera utilizes Wide Dynamic Range (WDR) to shoot crisp and vivid night vision clips.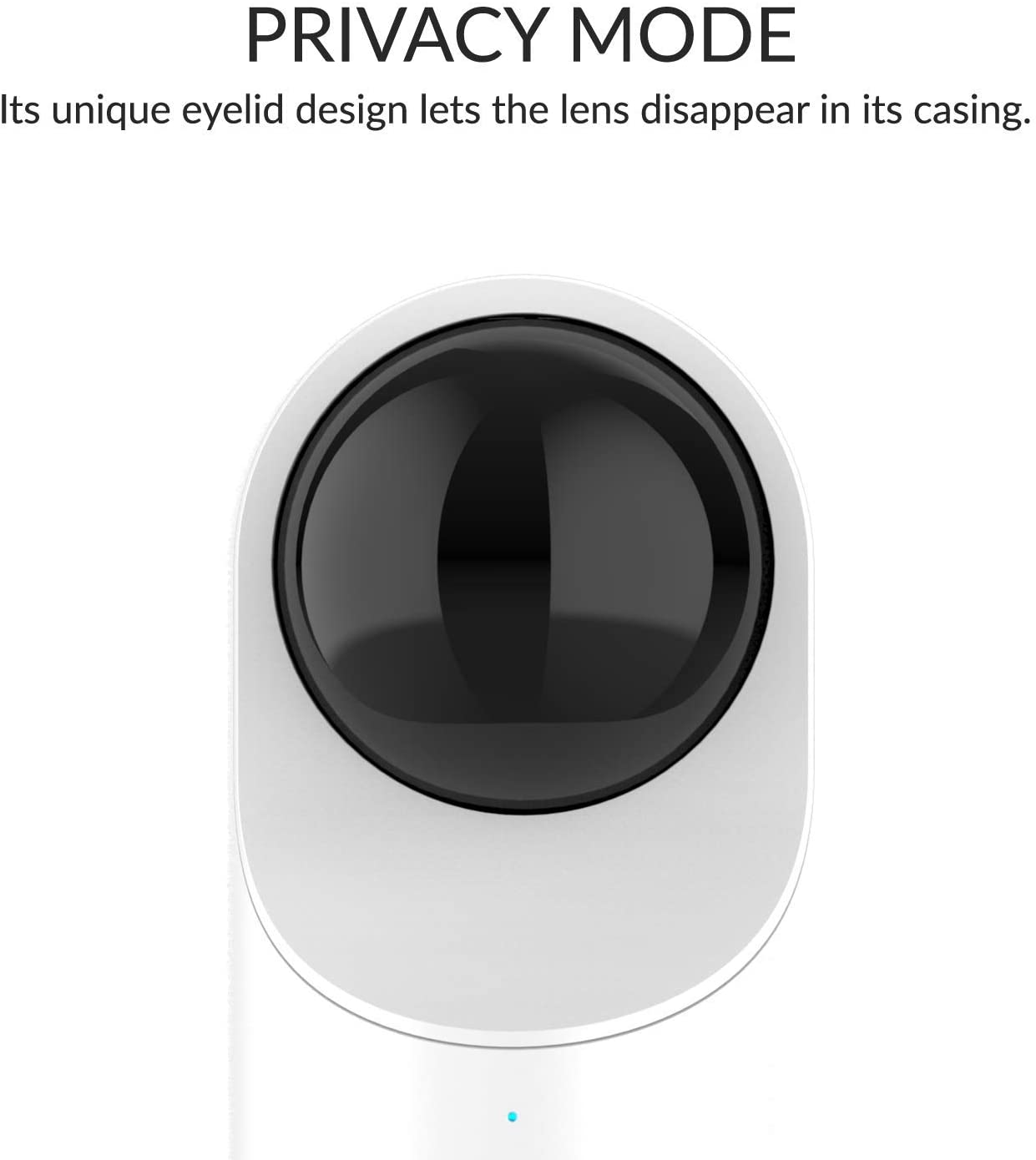 This home gear offers only a single day of free cloud storage, while it also supports micro SD-cards up to 128GB. The camera includes a feature like abnormal sound detection, which alerts when hearing strange noises. Also, this works effortlessly well with smart home devices like Alexa and Google.
8. SimCam 1S AI Home Security Camera (Best in Low-light conditions)
The SimCam 1S is an upgraded version of the original SimCam. This smart camera is laden with outstanding AI features and some out-of-the-box features at a fairly decent price tag.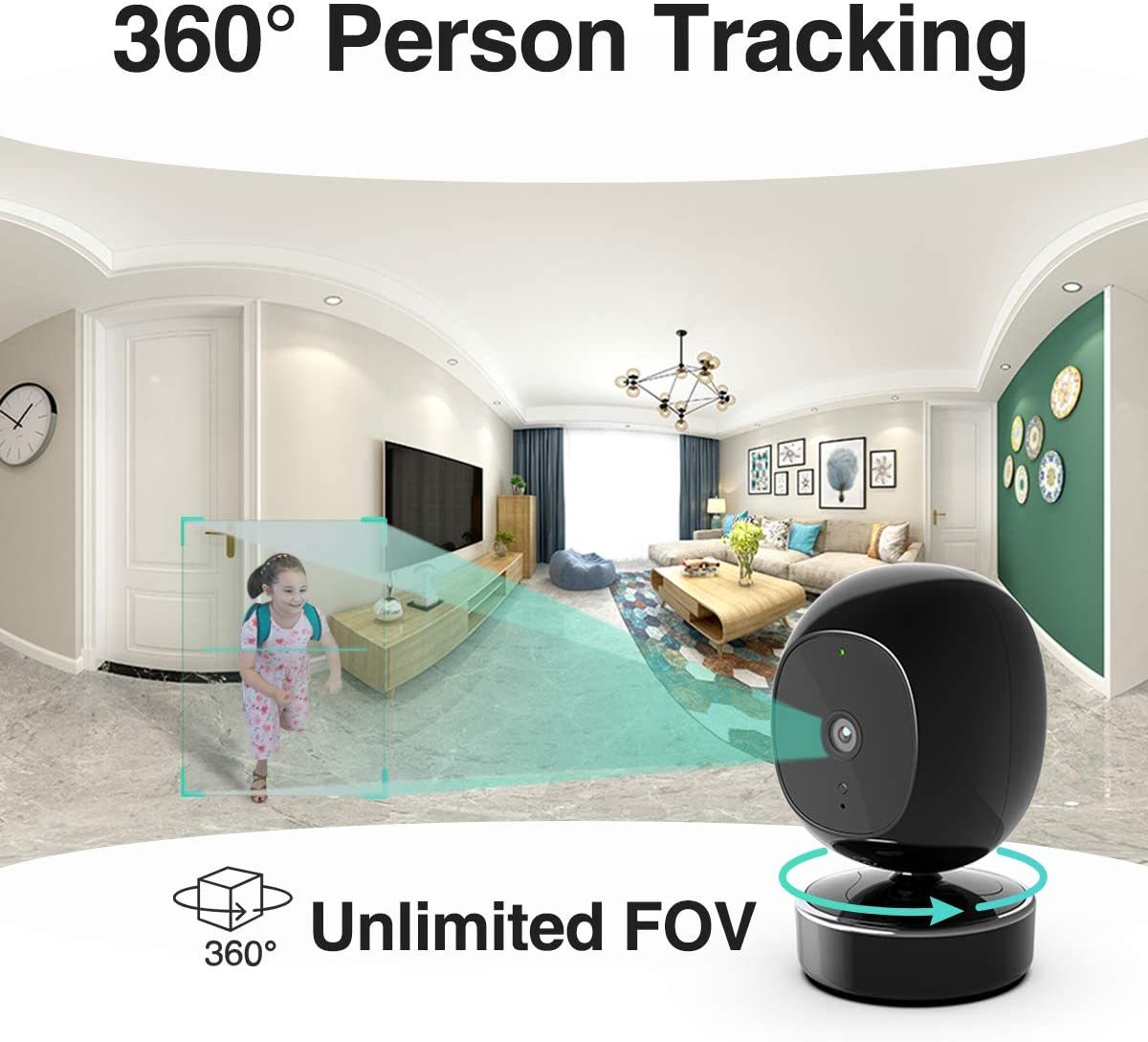 The camera records videos in 1080p with a 120-degree field of view. It boasts of ten infrared LEDs around the lens that offer up to 50 feet of night vision. The AI-powered technology allows the camera to detect people up to 60 feet, animals up to 10 feet, and vehicles up to 20 feet.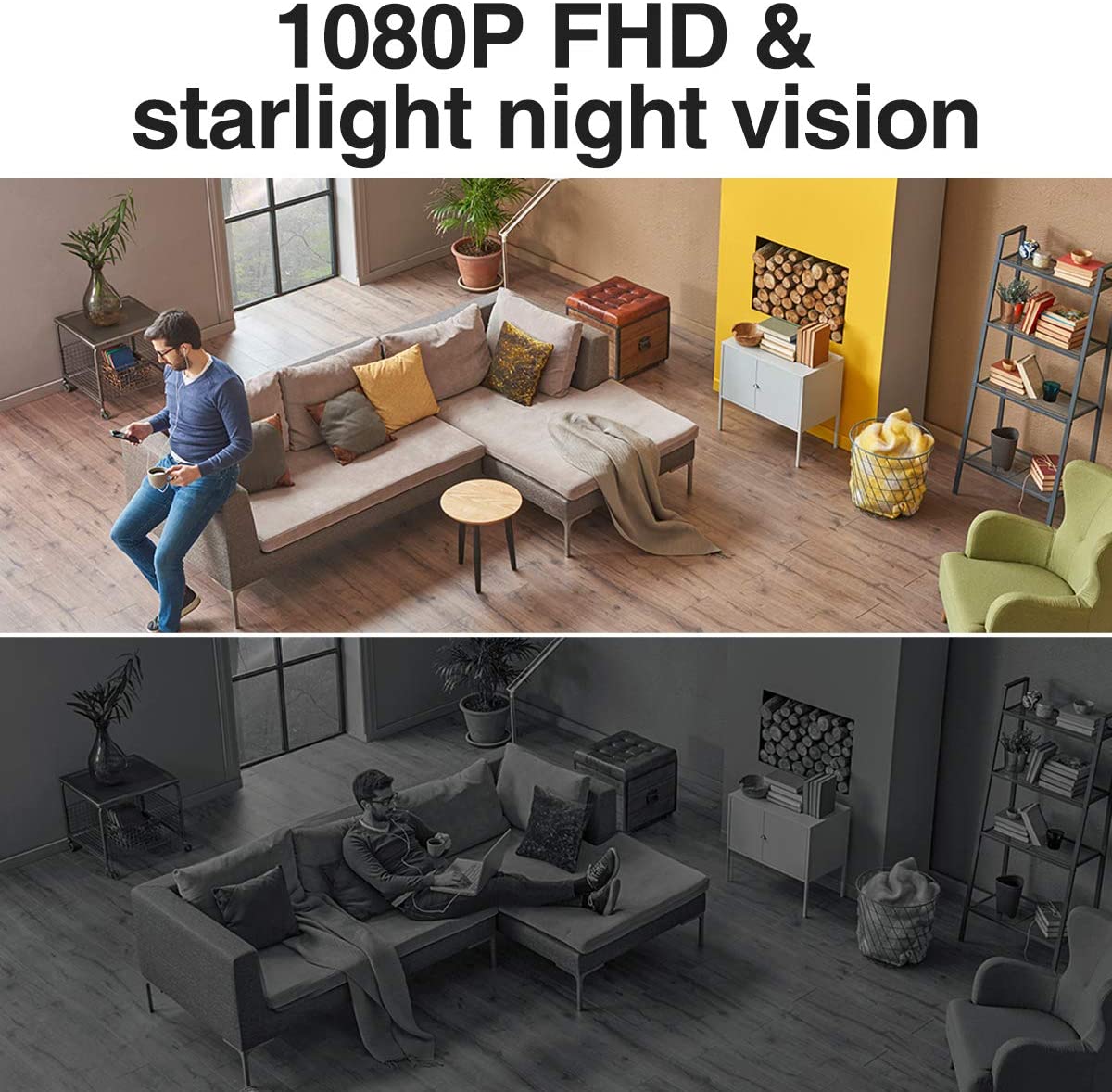 This does not support cloud storage; however, the camera comes pre-loaded with a 16GB microSD card installed, which only supports up to 128GB. The device also is pretty smooth when interacting with Alexa and Google Assistant via the IFTTT applets.
Also Read: 16 Best Power Tool Sets of 2020 To Make Your Life Easy
---
CONCLUSION
Whether it is your own or rented place, you have your belongings to take care of. A smart monitoring device like a security camera is useful on such occasions. We recommend putting your hard-earned money on the best wireless CCTV Wyze Cam Pan Smart Home Camera. If you are looking for something more visually-appealing, YI Smart Dome Camera is a sound choice too.
---
FAQs
Is it necessary to have a camera with cloud storage?
Most of the standard security cameras offer cloud storage services to store and access content remotely from almost anywhere. There are cameras with a microSD slot too. Many cloud services are provided for free; however, only for a limited duration. Cloud services come in handy in situations like burglary or vandalism, where the device might be damaged.
Does an indoor security camera double up as a kid or pet monitor?
If the question of who this product is for? Then it is precisely built to monitor your kids and other belongings. The main motive behind buying a wireless monitoring device is to keep an eye on loved ones. These cameras will help in achieving this goal. Here is how they do it:
Night vision: Capture sharp images in low-light conditions. This feature is vital when monitoring your kid's sleep.
Two-way audio: For pets or kids in the other room, this option allows you to listen and talk to them while you are busy working.
Pan and tilt: This option lets you change angles to get a clear view of your pet or kid.
Is there a possibility of security cameras getting hacked?
Yes, there is. Security cameras are prone to hacking as these are connected through wireless connectivity. Following are a few tips that may help prevent such attacks:
First and foremost, purchase a camera that is from a house of a reputed brand.
Ensure that your home Wi-Fi network is secure.
Create strong passwords for the camera and other apps required when accessing the device.
Keep remote viewing off when not required
Block the camera's lens when not in use.