Locked indoors with no safe place to stroll — but considered that your home is a safe space to breathe? If you are forced to live with allergies behind those closed doors — time you bring home a new machine that saves you from foreign bodies.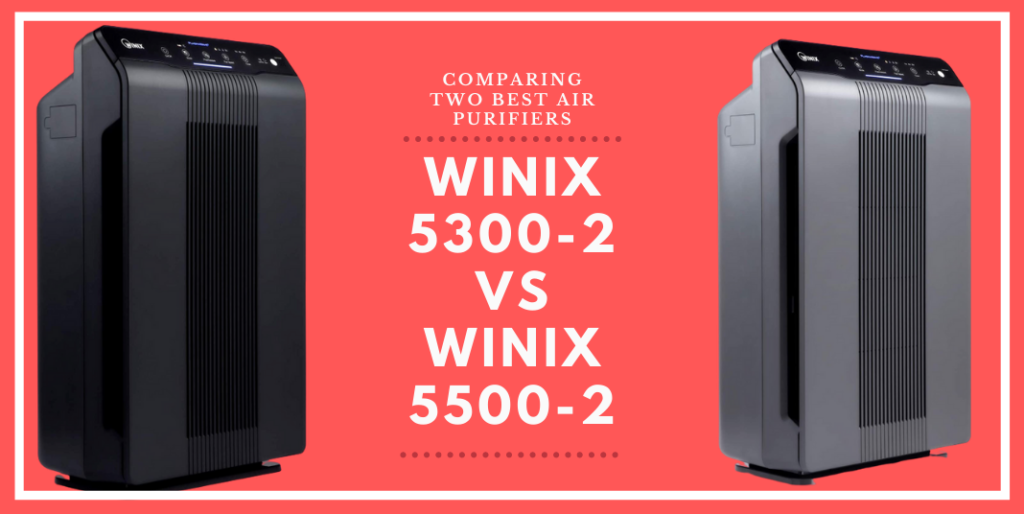 If you're looking for comfortable and cost-effective ways to make your place a safe haven, here's us comparing two of the most excellent air purifying systems available in the market — Winix 5300-2 vs 5500-2.
In this comparison guide, we cover the most notable aspects and differences of Winix 5300-2 and Winix 5500-2. Scroll below to learn about a few alternatives that are promising too.
---
Winix 5300-2 Air Purifier
Amongst the best-selling air purifiers, the Winix 5300-2 has garnered praise for the range of features it holds. Here is our hands-on review of this machine, helping you decide whether to go for it or not.
The Filter
Winix 5300-2 boasts of a high-end three-stage air purifying system, which comes as a pivotal tool in eliminating harmful particles and oozing out quality air. This air purifier features — pre-filter, True HEPA filter, and carbon filter. Following is how each of these aforementioned filters performs to annihilate unnecessary particles effectively: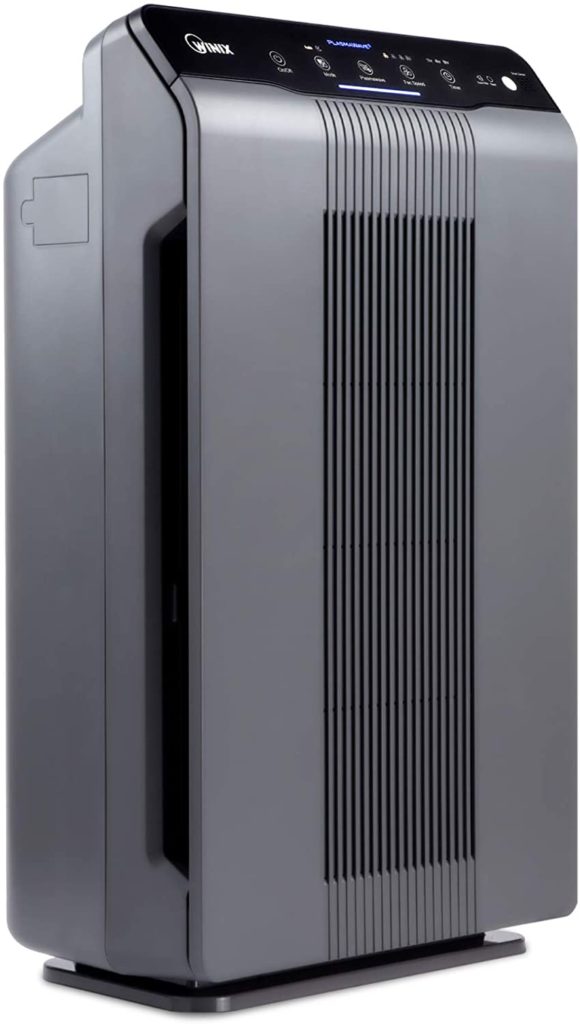 Initially, particles over 0.5 microns such as pet hair, or skin get trapped in the pre-filter. Next, the true-HEPA filter traps 99.97% of pollutants that are larger than 0.3 microns. Lastly, the carbon filter does an impeccable job in eradicating smoke and other common household odor.
Winix's 5300-2 is also supplied with the PlasmaWave technology, which is capable of removing volatile organic compounds floating in the air. This technology makes way for hydroxyls to keep the environment less deleterious and save you from problems like headaches and uneasiness.
The Coverage
The 5300-2 has the efficacy to cover a range of 360 square feet. Based on our hands-on experience, this came to be an excellent piece of purifying machine in medium to large-sized rooms.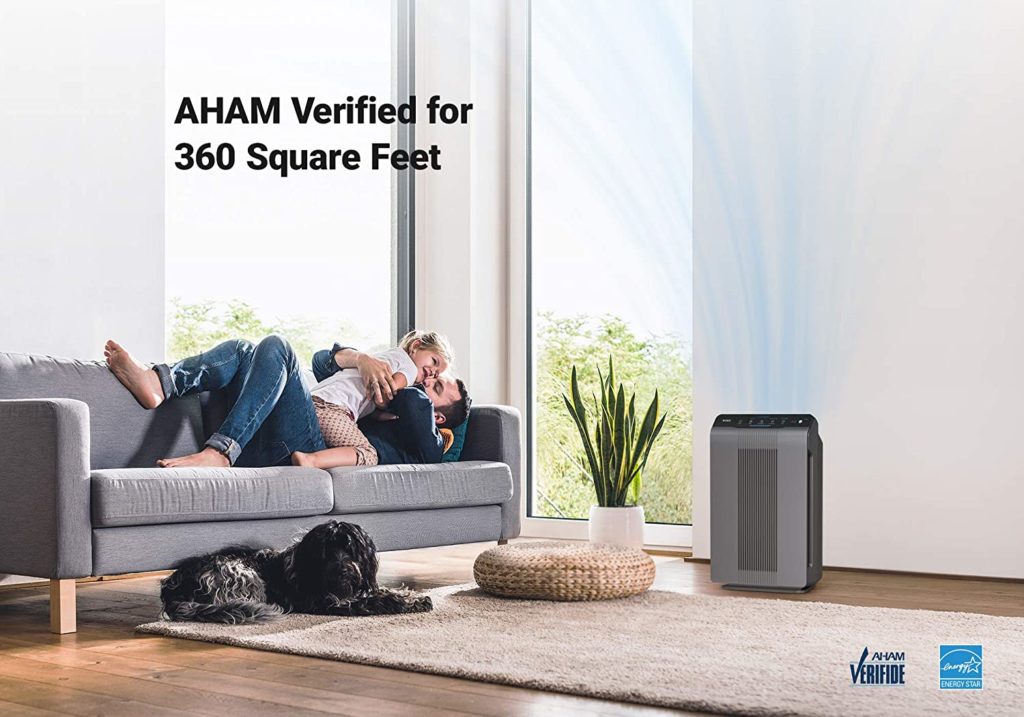 This machine does give a run for the money to some famous brands, which promise coverage of only up to 155 sq. ft. coverage. Moreover, this machine is supplied with an ACH rating of 4X, meaning it filters the air in the space in just 15 minutes.
The 5300-2 comes with a CADR rating of 243 for dust, 246 CFM for Pollen, and 232 CFM for smokes. All of the above numbers denote that it has a better and faster cleaning ability than a few high-end models.
Fan Speeds and Noise Levels
The most enthralling feature this machine is blessed with — four fan speeds. The speed setting can be toggled between manually or automatically from any of the four settings — low, medium, high, and turbo modes.
The Auto Mode adjusts the speed as per the environment and offers you steady airflow. Besides, there is no need for you to operate the machine with a remote control when you switched to Auto mode.
This air purifier can touch 70.63 CFM at low speed, 91.82 CFM at medium speed, and 123.60 CFM at high speed. Interestingly, the noise levels on this machine are tolerable even at the highest speed setting.
Notable Features
Winix's 5300-2 is a top-notch machine that carries few smart features that are hard to find in some of the other purifiers in the market. This is equipped with an intelligent indicator indicating that it is time to replace the HEPA filter or not. With a lightweight and solid construction, which hardly takes any space and can be easily moved.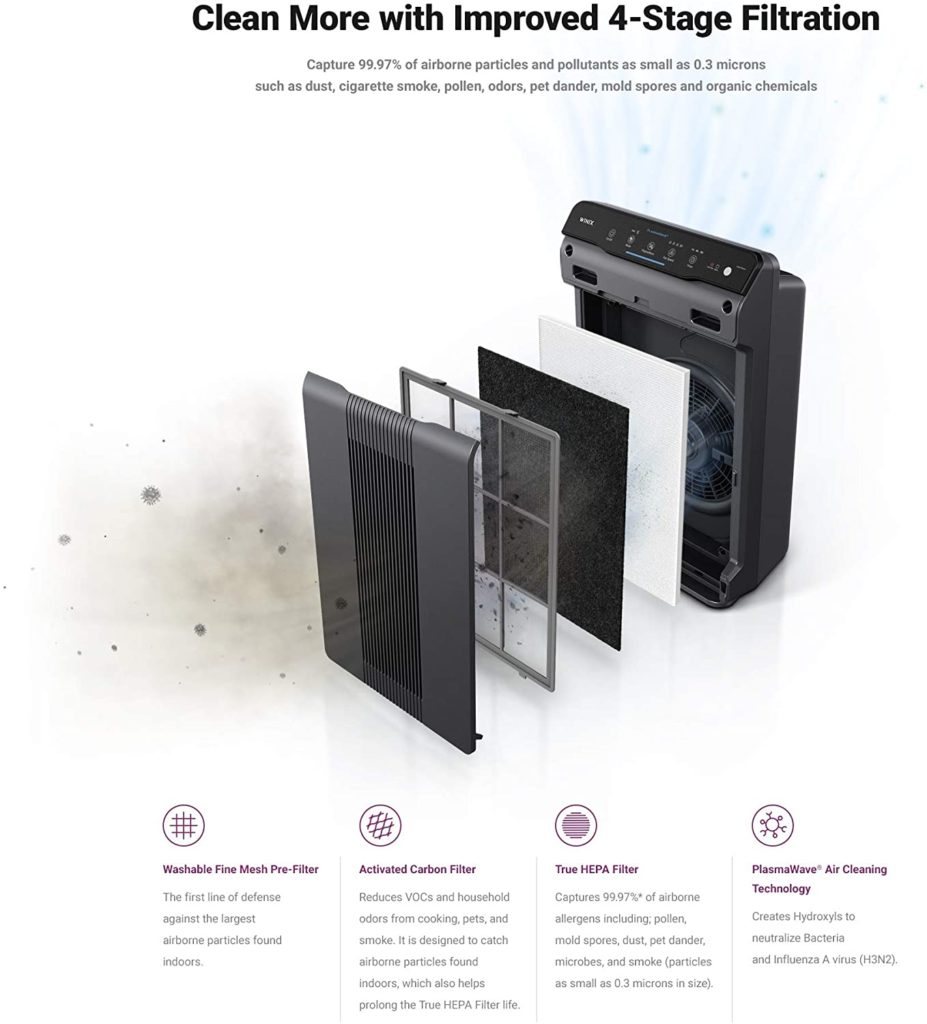 Moreover, the purifier's Smart sensors automatically enter sleep mode by detecting the light of the room. This further reduces the fan speed and disables the LED indicator, allowing you to have a good sleep.
---
Pros and Cons of Winix 5300-2 Air Purifier
The Winix 5300-2 is arguably the finest piece of air purifying system available in the market. However, with hours of research and testing, we also found some features that are a spoilsport. Here's what we liked and disliked about this air purifier:
---
Winix 5500-2 Air Purifier
The Winix 5500-2 is another air purifier that comes close to the benchmarks set by the 5300-2. But how good/bad does the 5500-2 perform? Read on to know more.
The Filter
The Winix 5500-2 air purifier utilizes a three-stage filtration process — two physical filters and Plasmawave technology. Unlike its predecessor —the 5500, the 5500-2 arrives with an enhanced version of the activated carbon layer.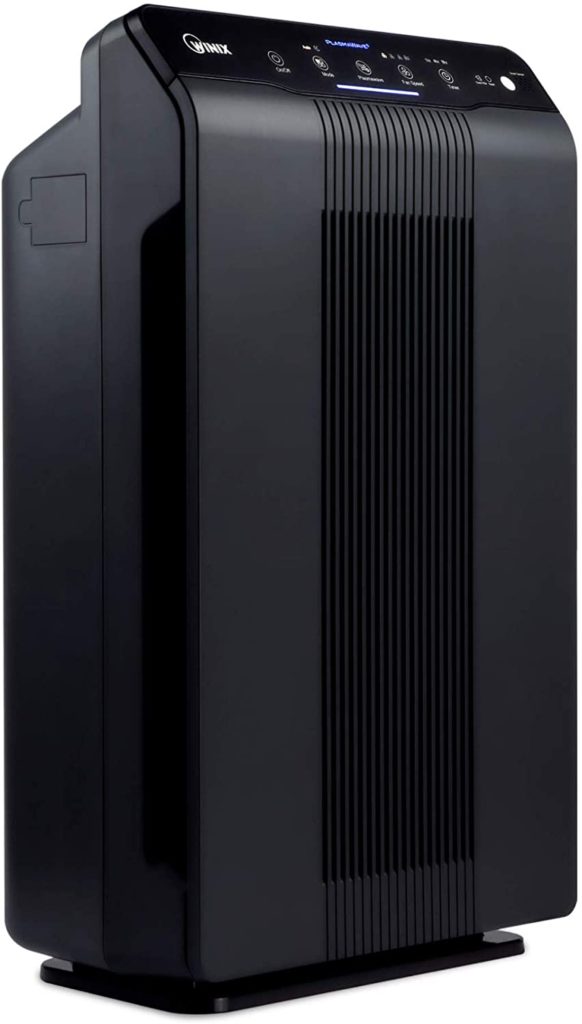 This has the similar filtration system as the 5300-2; however, the addition of the advanced odor control (AOC) carbon filter does the trick here. It has a reusable pre-filter, which is comfortable to remove and clean. This also stands as a wall to guard the other filters against falling apart.
The user manual recommends cleaning the pre-filter once every 14 days, while the AOC carbon filter and HEPA filter can be replaced after 12 months. Quite like the 5300-2, the 5500-2 uses the PlasmaWave technology that wipes out the tiniest of particles.
The Coverage
The Winix 5500-2 matches the same room coverage, covering a range up to 360 square feet (roughly about 19 by 19 feet). We placed this in a larger room, and this did perform well. However, the time taken to purify the air in a larger space is comparatively much more than it takes in medium-sized rooms. 5500-2 boasts the same room CADR ratings — 232 CFM for smokes, 243 CFM for dust, and 246 CFM for Pollen.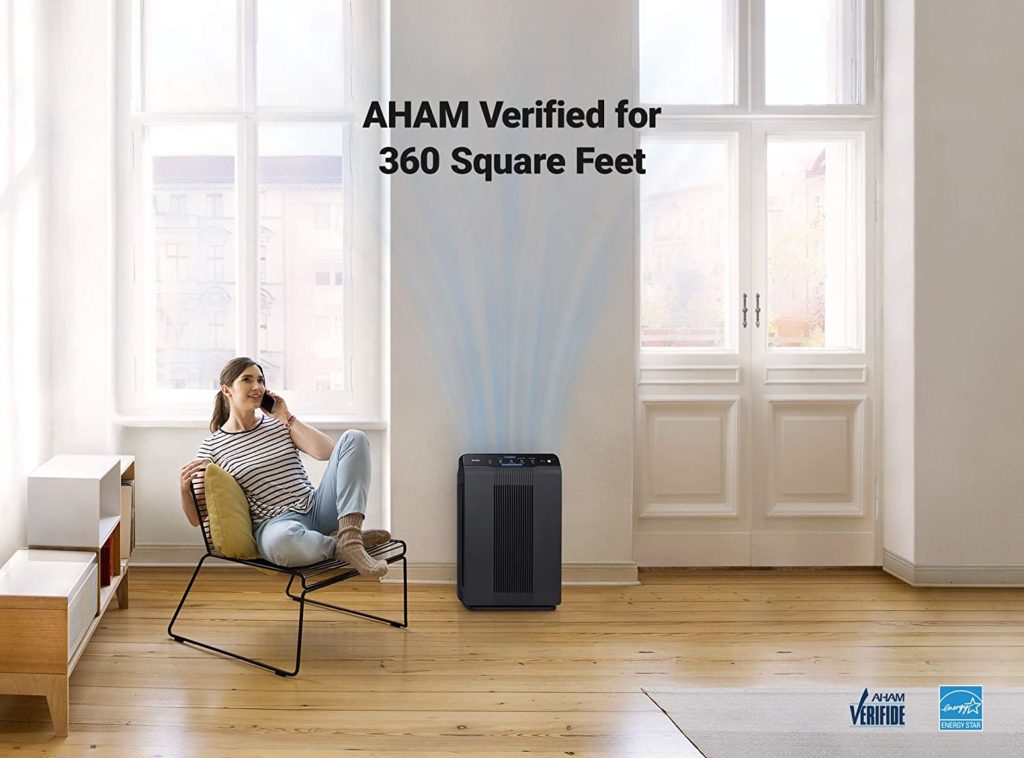 Fan Speeds and Noise Levels
Winix's 5500-2 is powered with four fan speed settings — low, medium, high, and turbo. When the machine was at low and medium speeds, we had a quality time reading books and putting the baby to sleep.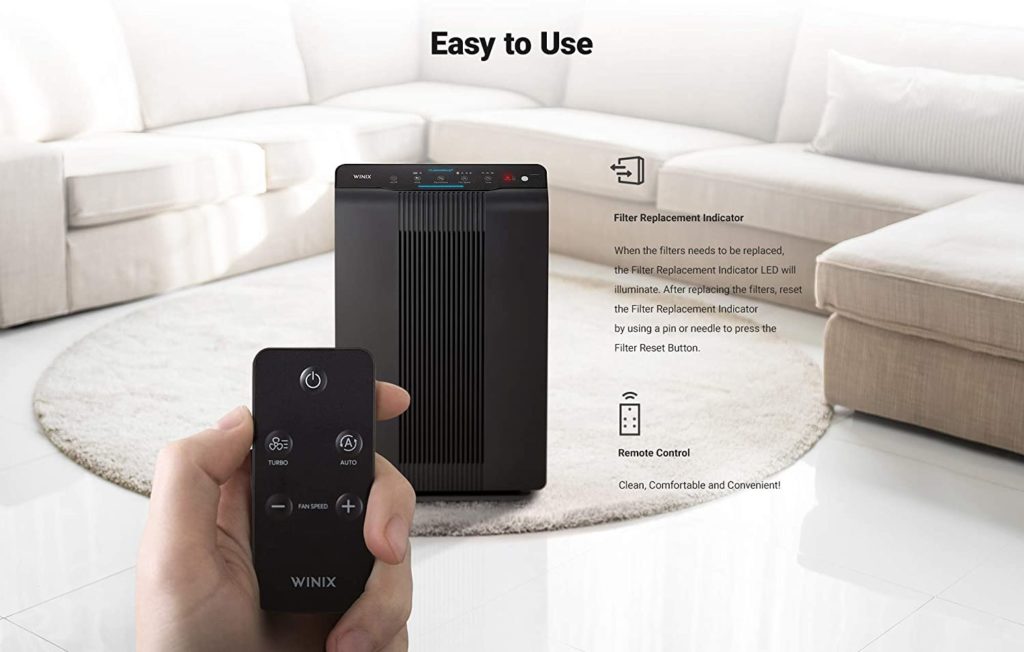 There is also the option of switching modes and fan speeds with the included remote control. Something that 5300-2 lacked. This machine exudes similar noise levels as the 5300-2 — 27.8 decibels, which is bearable under most circumstances.
Notable Features
The 5500-2 is a compelling device that is highly regarded for the features it holds. The air purifying machine houses an air quality sensor with an LED indicator, which sends out reminders to replace the date to replace the air filter.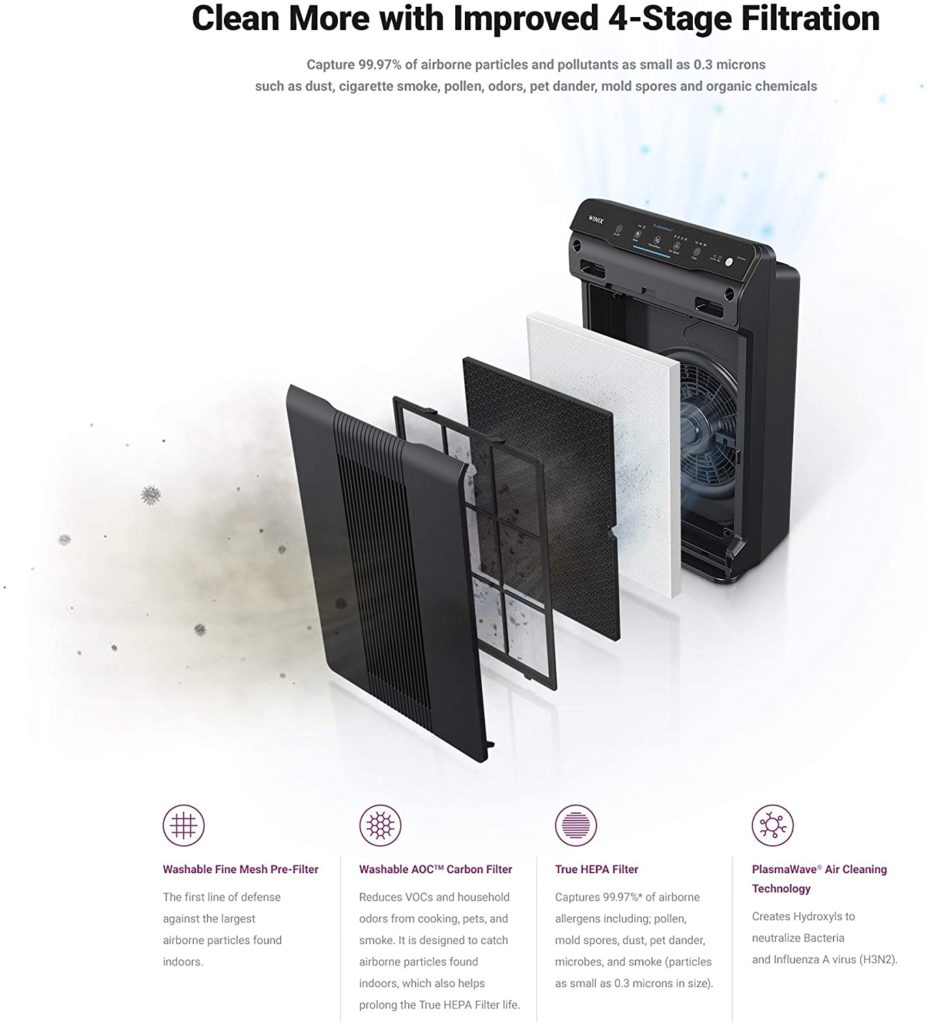 The indicator alerts in three different lights — blue for good, amber for fair, and red for poor air quality. The Smart Sensor reads the air quality of the room and auto-adjusts the fan speed accordingly. Overall, the 5500-2 has similar fancy features that give the same effect as the 5300-2 air purifier.
---
Pros and Cons of Winix 5500-2 Air Purifier
The Winix 5500-2 is a comprehensive machine that shares almost the same features as its counterpart. But, as we got down to the nitty-gritty details, we did find a few shortcomings. Following are the advantages and disadvantages of using this:
---
Few Alternatives
Besides Winix's best-performing models, here are a few alternatives to the 5300-2 and 5500-2 that can also be given a chance when either of the two models run out of stock.
1. Honeywell HPA300 Air Purifier
The Honeywell HPA300 has a spot in every household and most of the best air purifiers list. This air purifier is capable of covering large spaces up to 465 square feet. Boasting of the automatic shut-off timer, this machine allows you to switch between 2, 4, and 8-hour intervals.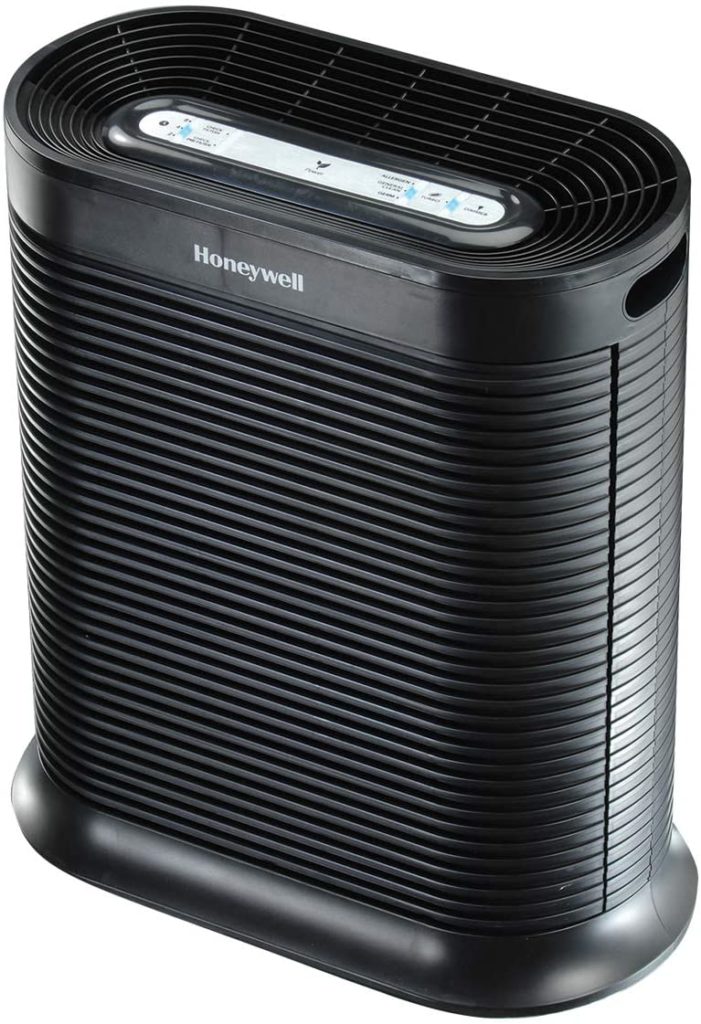 This air purifier features three air cleaning levels, along with a Turbo clean setting that removes pollutants and reduces odors. The turbo mode works quite well with the noise levels kept at a minimum.

2. Coway AP-1512HH Air Purifier
The Coway AP-1512HH is another feature-rich air purifying machine that is rated highly on multiple e-commerce sites. This purifier has a four-stage air purification system — pre-filter, true HEPA filter, activated carbon filter, and ionizer. All of these work together to annihilate bad pollutants and odors.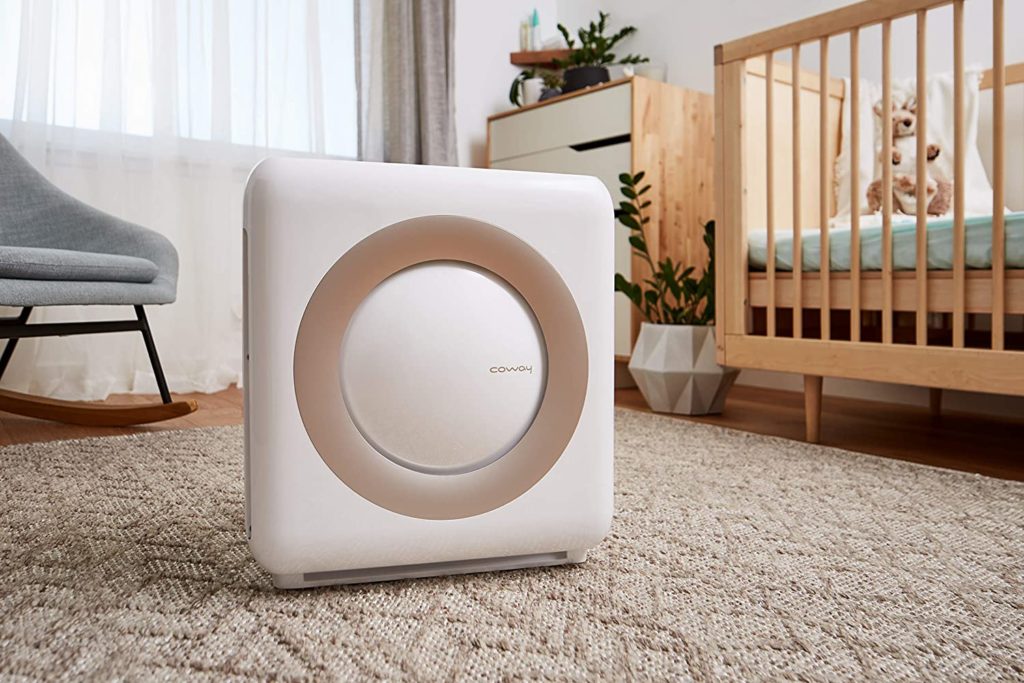 It also features Eco Mode that turns off the machine when it finds the quality of the air is clean and fresh. The AP-1512HH Air Purifier is available in two color options — black and white.

Also Read: 10 Best Air Purifiers for Smoke Under $100
---
Conclusion
In this comparison of Winix 5300-2 vs Winix 5500-2, picking one was the hardest. Both of these boast similar features and identical designs. These purifiers are highly popular and have earned their place in most households. Each comes with a fair share of highs and lows, but we have to draw a conclusion on which one is more impressive than the other.
The 5500-2 is the product we declare as the winner — because of the affordable post-purchase maintenance and quality air purification system. However, the 5300-2 is also not a bad option, considering it is the cheapest model. If there's a question or two in your head about these models, write to us in the comment section, and we'll get back.
---
FAQs
Do air filters need to be changed once the indicator alters?
Yes. Once you are informed through the LED indicators, then it is time to replace those old/dirty air filters. Failing to do so, may hamper the health issues of those in the vicinity of the air filter. Thus to achieve optimal performance, cleaning/replacing old filters is recommended.
How long do I have to keep the air purifier on?
The recommended duration is not known by many. However, it is best advised to keep the purifier running continuously. Nevertheless, keeping them switched on for hours will affect your electricity bills. But you can still use it in a lower setting. This may help you save some money and energy too.
Are air purifiers really loud?
The noise levels of an air purifier differ with the speed settings. Generally, a few machines make a lot of noise while they are set at the highest speed. While at the lower speeds, these air purifiers remain quiet. But, if you're looking to wipe out pollutants effectively, noise-less purifiers may not help. In this 5300-2 vs 5500-2, we found the latter to be less noisy.