With the outbreak of deadly viruses, there are many problems that we have to deal with. Most important of all is the quality of air. Irrespective of the place you live in, clean air is a necessity.
Currently, there is an overabundance of lousy air within our homes and outside. To shun this, we've got air purifiers at our disposal. Yet, many brands have started to grapple over who sells the best at a bargain price.
If you are someone who prefers smoking indoors (smoking anywhere is harmful), this article might be for you. Air purifiers we've listed here do the job in eliminating smoke odors and other harmful particles.
---
Best Air Purifiers for Smoke
With price and performance into consideration, we've collated a list of the 10 best air purifiers for smoke under $100.
1.LEVOIT LV-H132 Air Purifier with HEPA Filter
The LEVOIT LV-H132 is one of the affordable purifiers for smoke available in the market today. Loaded with a 3-stage filtration system, this air purifier provides you with clean air. Coming in a compact, minimalistic design, the LV-H132 weighs around 15 inches and can be easily moved from one room to another.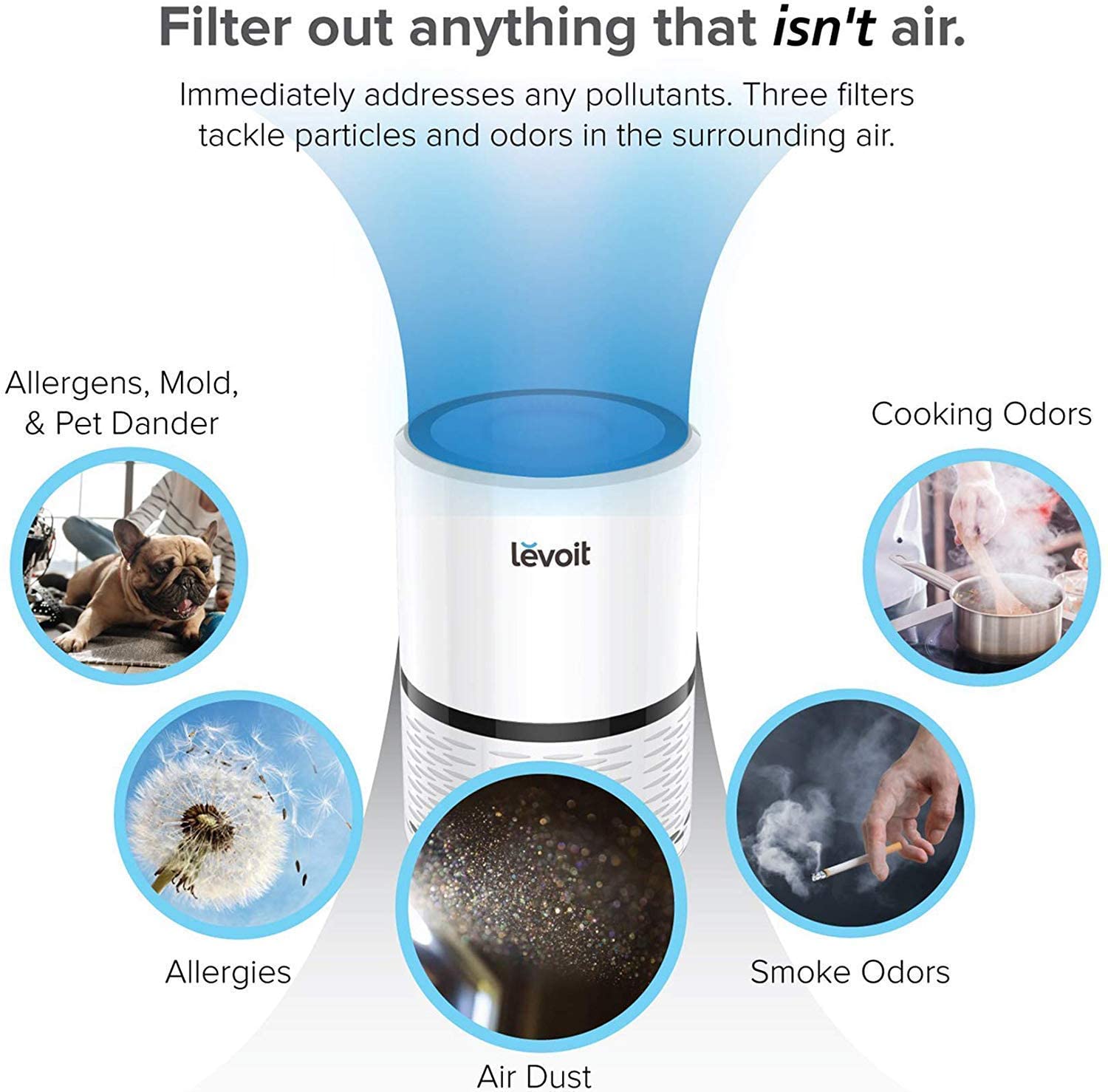 The air purifier boasts of Ultra-Silent function, allowing you to have a calm and soothing environment that will help in a night of better sleep. Equipped with the True HEPA filter, this machine eliminates particles as small as 0.3 microns.
For absorbing smoke, it is powered by an Activated Carbon Filter that takes in smoke and unpleasant odors. Available in black and white color options, the LV-H132 also features a night light that creates an ideal sleep environment.
2. CISNO HEPA 3-in-1 Air Purifier
The CISNO HEPA 3-in-1 is a feature-rich air purifier that performs relatively better compared to some of the high-end products available in the market. Boasting of a True HEPA filter, this air purifying machine annihilates most of the seasonal allergens, pet dander, smoke and filters air pollution of 2.5 pm.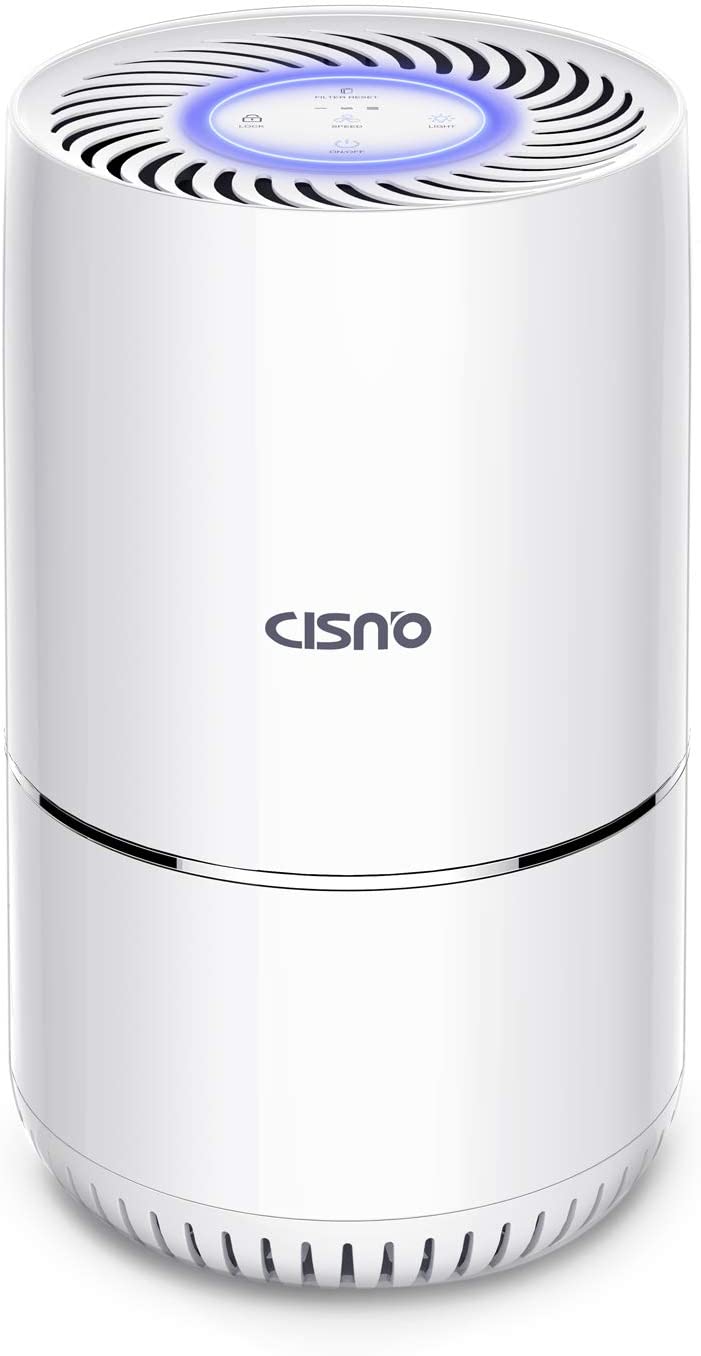 This elegant and user-intuitive air cleaner performs smoothly without hindering the environment at 26.1 decibels. Infused with Activated Carbon Filter, this air purifier seeps in contaminants, impurities, odors, and harmful Volatile Organic Compounds.
The CISNO purifying machine has dimensions measuring 8.7 x 8.7 x 12.8 inches, while it weighs only 5.5 pounds. Coming in a small and portable design, this device is ideal for room, kitchen, living room and office cabins too.
3. GermGuardian AC4825 3-in-1 Air Purifier
Third on the list of the best air purifiers for smoke is the GermGuardian AC4825 3-in-1 Air Purifier. Similar to the aforementioned products, this air purifier also holds the ability to curb the level of harmful germs, dust, pollen and other allergens as tiny as 0.3 microns in size.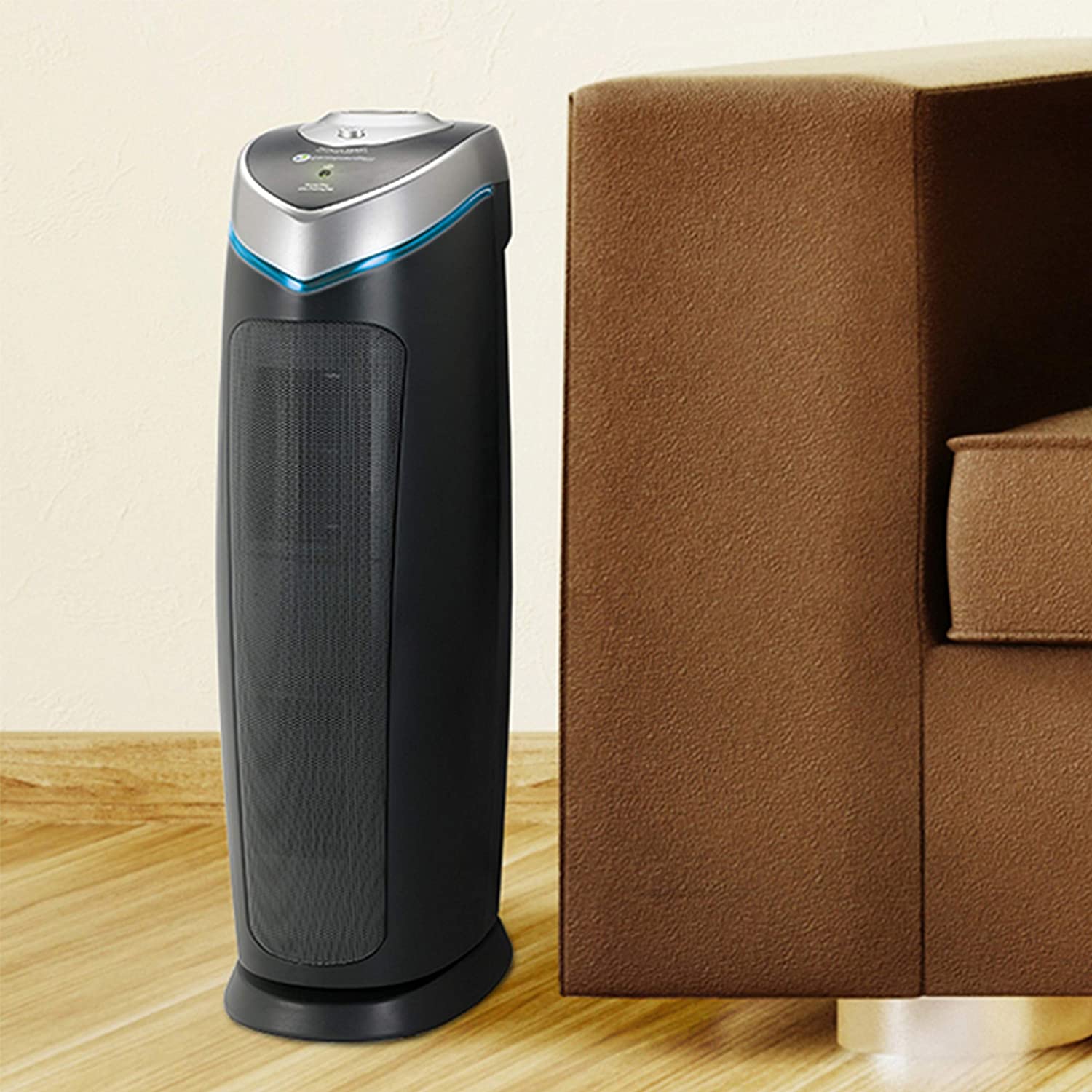 The AC4825 3-in-1 has the UV-C light technology working with Titanium Dioxide to remove airborne viruses like influenza, staph and alleviate volatile organic compounds. Coupled with activated charcoal filter, this machine lowers unpleasant odor coming from pets, cooking fumes and other frowsy places.
Measuring around 22-inches, this air purifying machine is an ideal fit for rooms up to 167 sq. feet. Furthermore, this machine features a filter replacement indicator that informs whether it is time to replace the filter or not.
4. PARTU Air Purifier with True HEPA Filter
PARTU Air Purifier has garnered praises from smokers, considering its ability to capture bad air and exude flavor-based fragrance by simply dropping droplets of oil. The air purifier is operated with the HEPA filter, which quite effortlessly gets hold of particles as small as 0.3 microns.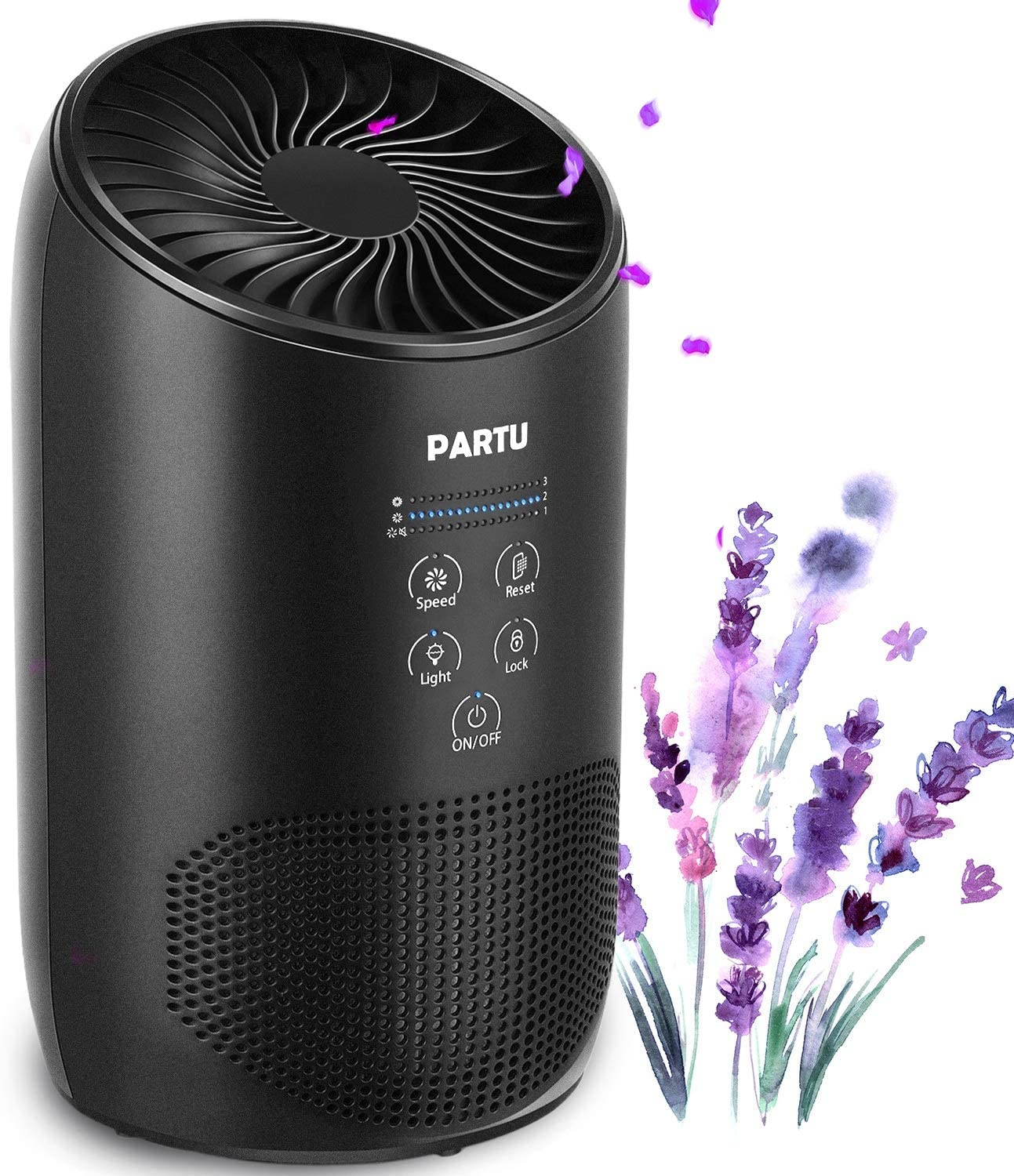 Sporting a compact and sleek design, this machine conveniently gives out fresh air to small rooms than large rooms. It also includes a lockset that prevents kids or pets from hampering the machine.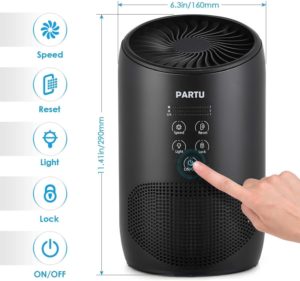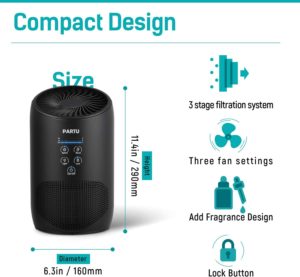 PARTU comes with advisory asking users to replace the replacement filter every three to six months. It also has a higher CADR rating, which promises to enhance indoor air quality.
5. Pure Enrichment PureZone 3-in-1 Air Purifier
PureZone is infused with top-quality materials, making it the quietest among all air purifiers. Loaded with a noise lever, this purifying machine keeps the noise level at 30 decibels. Furthermore, it soothingly sanitizes the air and lets out clean air for healthy sleep.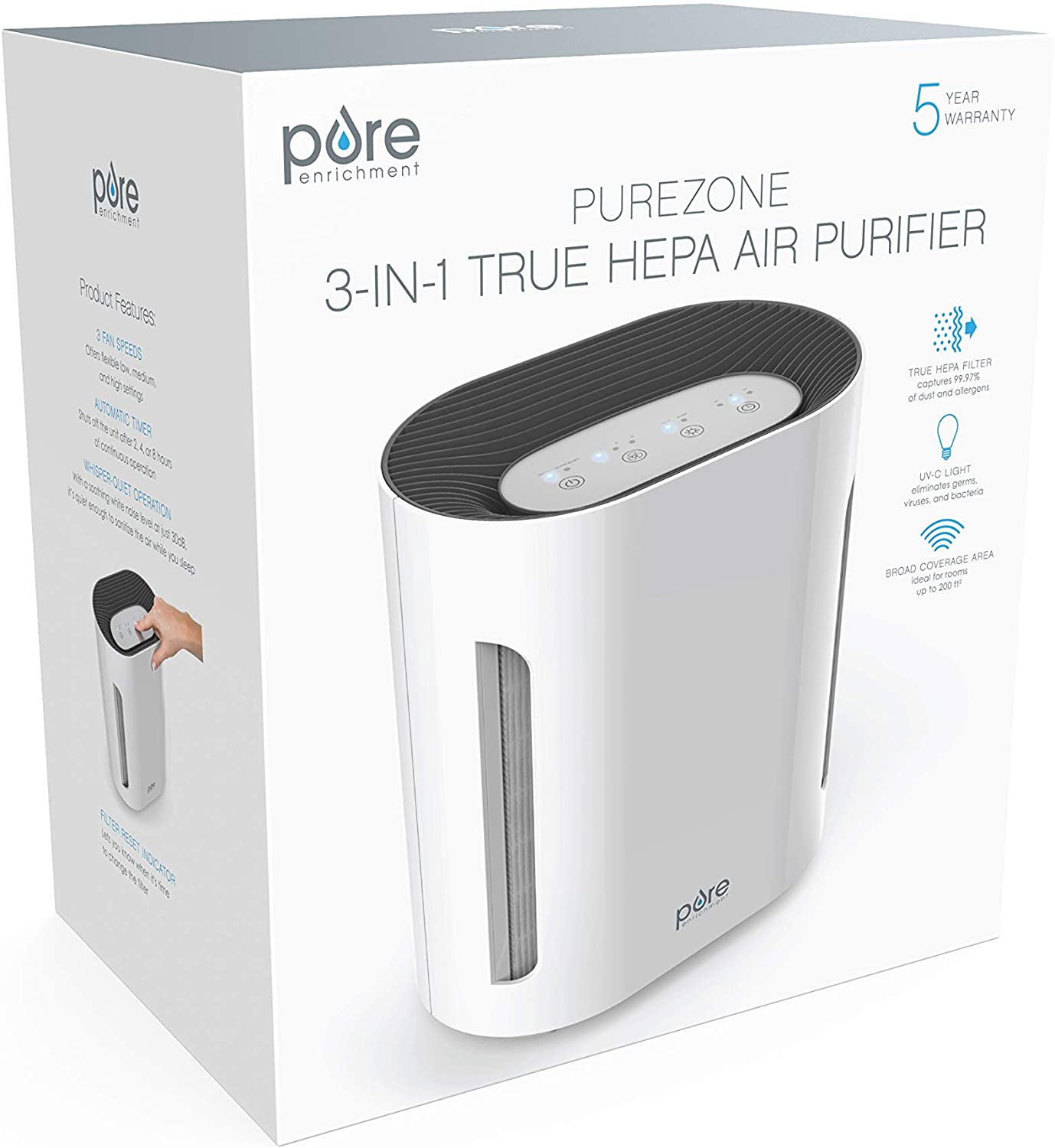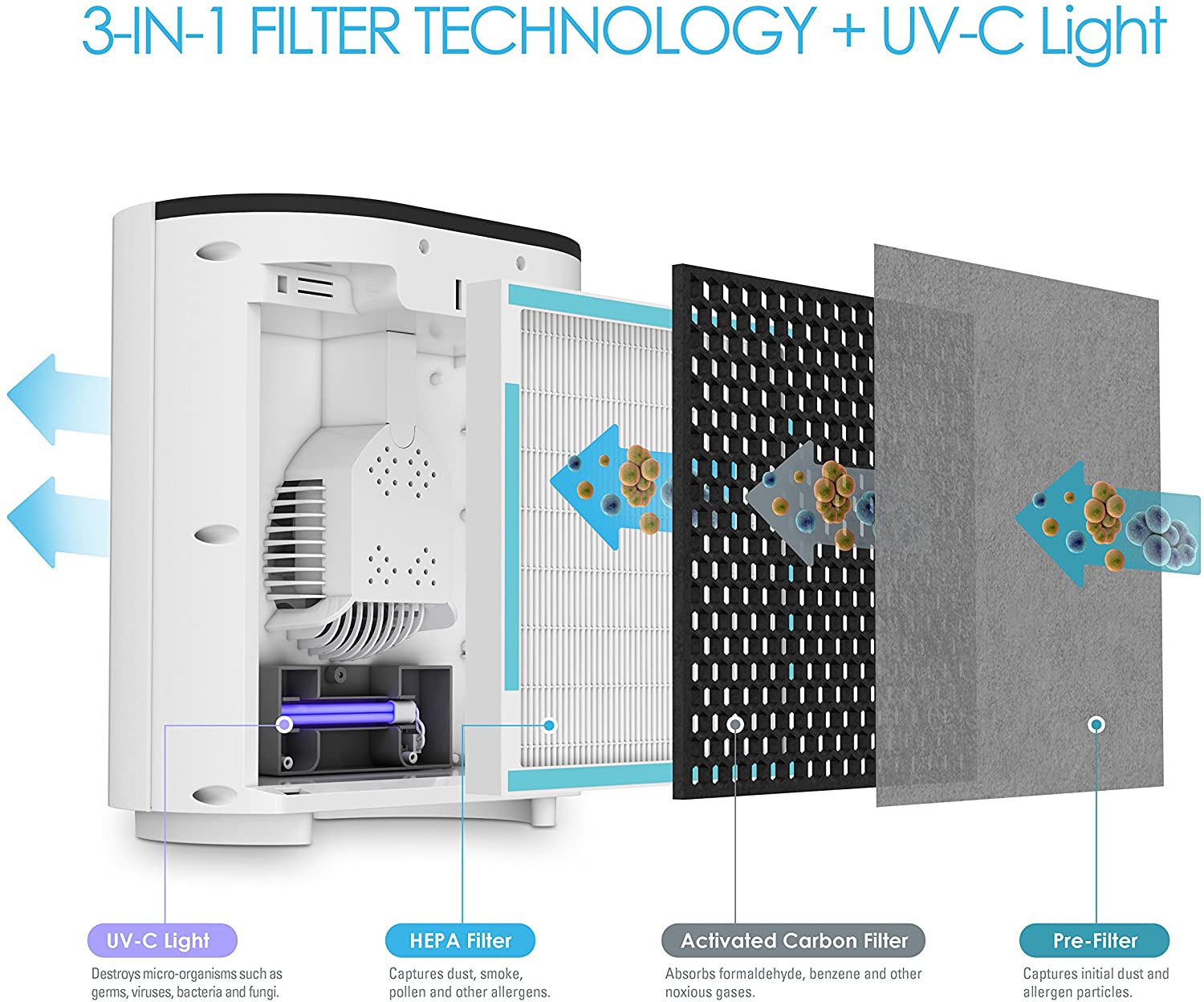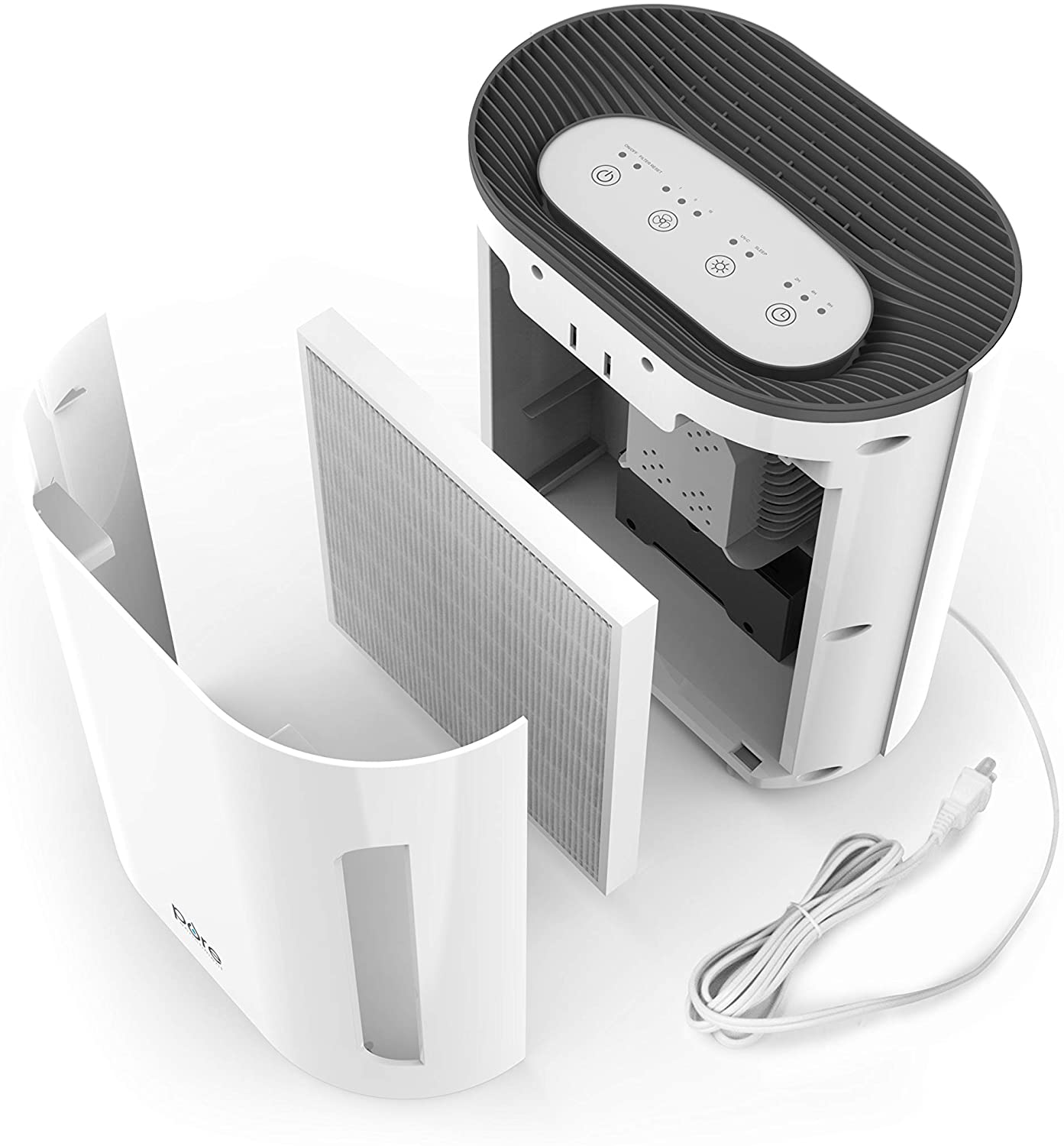 Accompanied by True HEPA filter, PureZone eliminates 99.97% of dust, smoke and harmful odors. The purifier's sleek and elegant design is capable of filtering air up to 200 sq.feet. Moreover, PureZone advises users to get the filter replaced every six months.
The machine also features an optional timer for shutting the unit automatically after 2, 4, or 8 hours. PureZone backs the unit with a five-year manufacturer warranty.
Also Read: Best Vacuum Cleaners Under $100
6. GENIANI Home Air Purifier
The Geniani Home Air Purifier with True HEPA filter works effectively in removing pollutants that impede breathing inside a room. The ARB-certified HEPA air purifier follows multiple stages of purification to keep the environment safe from smoke, allergens, and dust.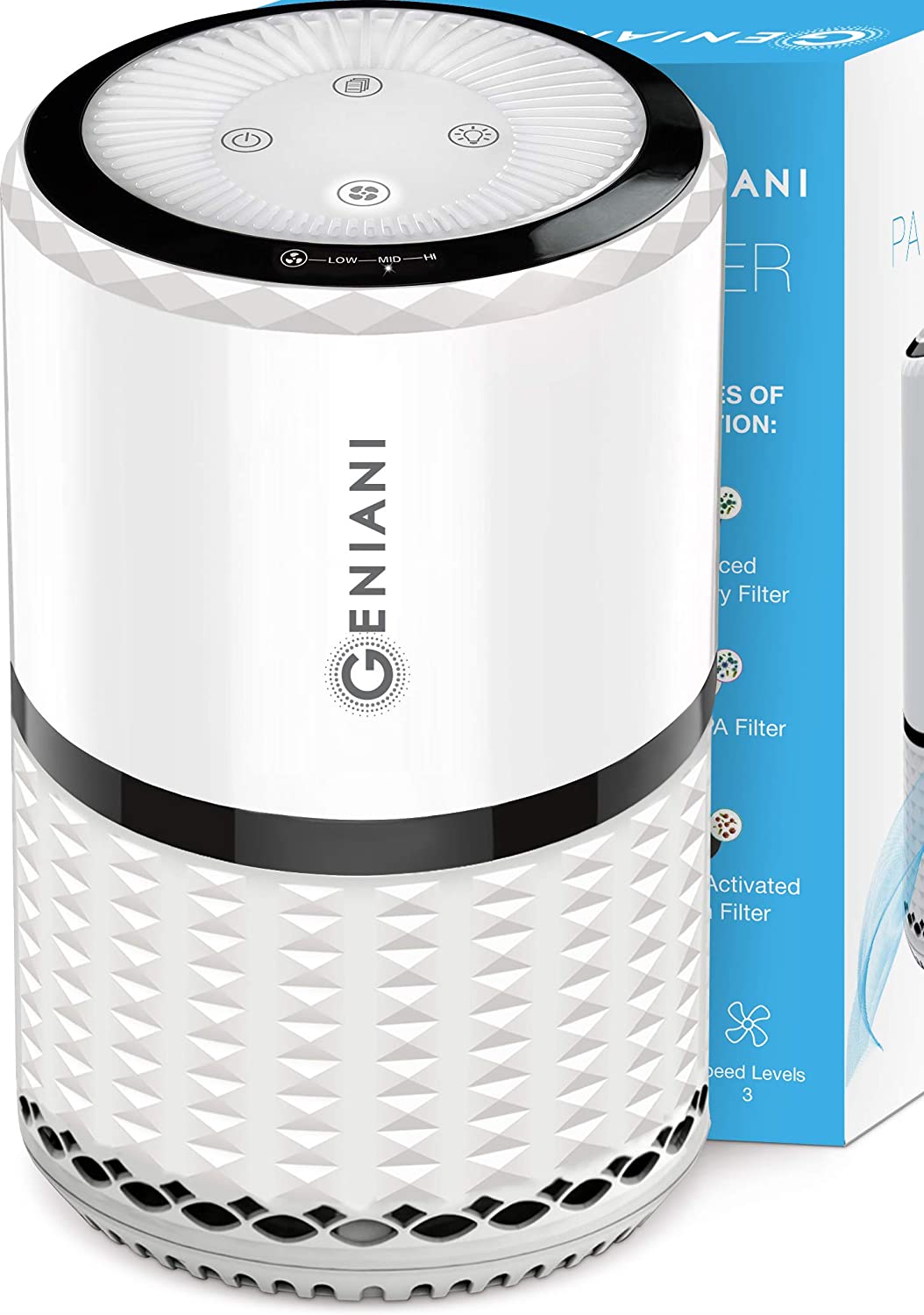 It features a night light that keeps room beaming in soothing lights when the regular lights in small and large rooms are off. Besides, this purifying machine arrives with three speed levels, namely slow, medium and high.
Owing to its compact and stylish design, GENIANI conveniently covers an area up to 160 sq. feet. Also, this machine works quietly even while on the maximum speed level.
7. VEVA 8000 Elite Pro Series Air Purifier
Featuring next on this list of best air purifiers for smoke is the VEVA 800 Elite Pro. Equipped with activated carbon filters, this air purifying machine clears the air and discards odors from smoking, pollen, mold spores and PM2.5 particles.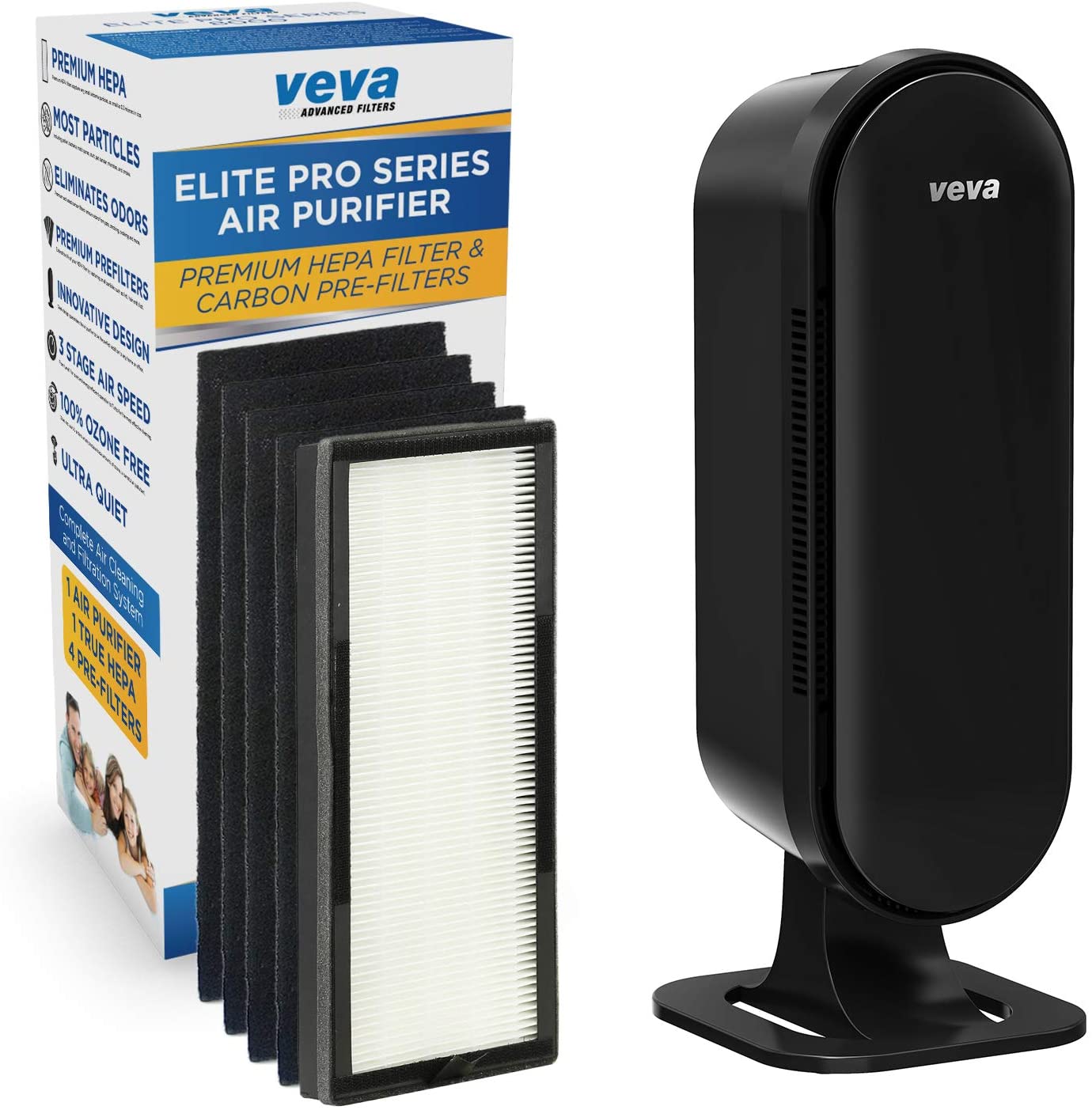 VEVO's sleek and quirky design is ideal for bedrooms, offices and dens. The system has dimensions measuring 9 x 8 x 23 inches while weighing around 6.72 pounds. Since it is 100% ozone-free, this air purifier is free from ions and other harmful air pollutants.
This air purifying machine boasts of long-lasting filters that are to be changed every six to twelve months, entirely based on usage of it.
8. Airthereal APH260 Air Purifier
Airthereal is slightly over the 100$ mark; however, with the features aplenty, it certainly deserves a place here. Backed by a unique filtration system and the UV-C light, this machine ensures that your environment is safe from all the unwanted pollution.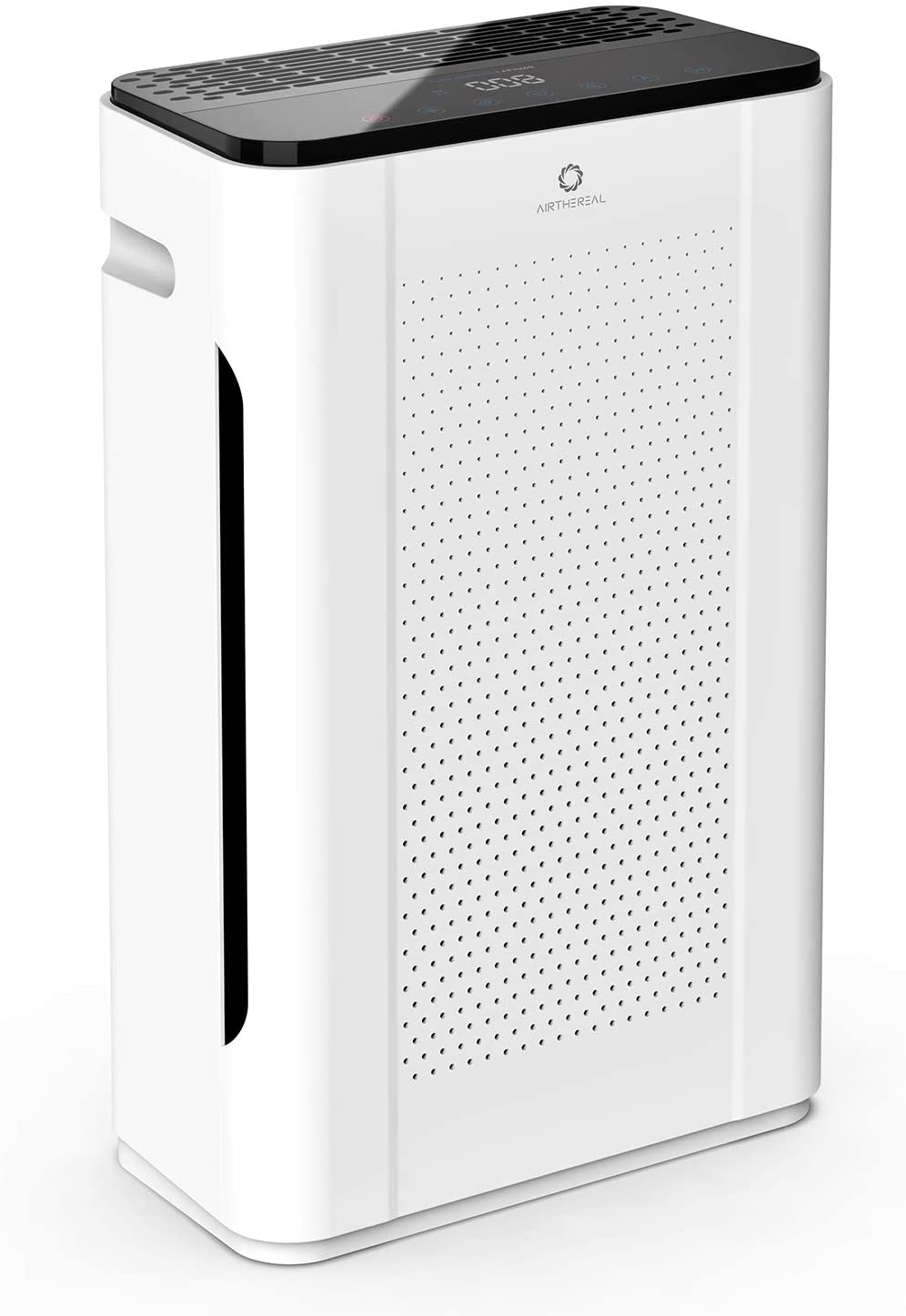 Moreover, the APH260 boasts of a True HEPA filter that eradicates airborne particles as tiny as 0.1 microns. With a higher CADR rating of 152+CFM, this air purifier can clear an area up to 335 square feet.
It also features a smart control feature, which selects the suitable air purification mode according to the environment. Also, it includes a sleep mode for noise-less nights and soothing sleep.
9. Hamilton Beach TrueAir Air Purifier
The Hamilton Beach TrueAir is another budget-friendly device in the list of best air purifiers for smoke under $100. Equipped with two zeolite filters, this air purifying device is efficient enough in eliminating dust, pollen and smoke from indoor air.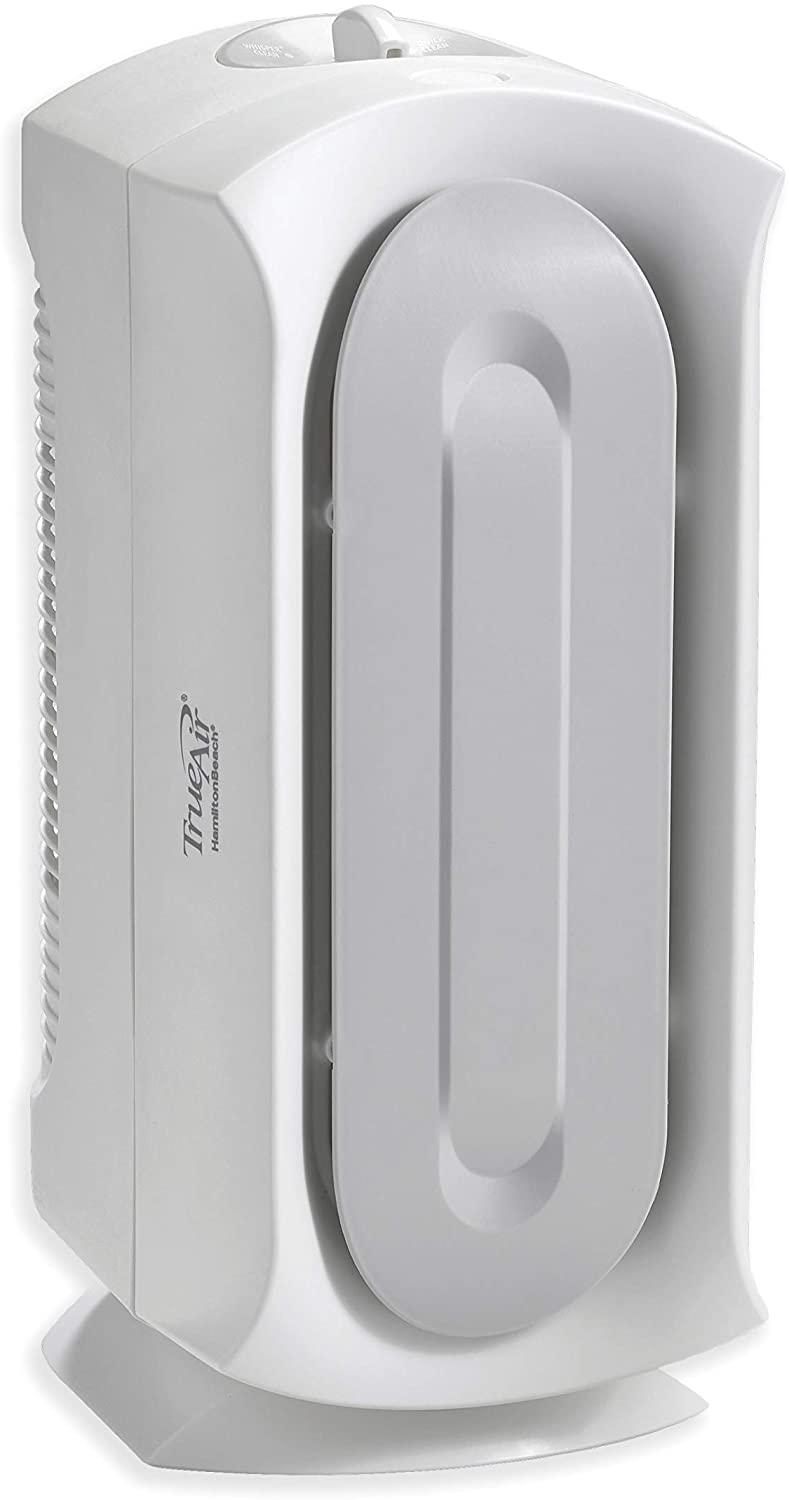 The machine consisting of a permanent HEPA filter has to be cleaned only thrice a year. Furthermore, Hamilton Beach removes airborne particles as small as 0.3 microns, which primarily include dander, mold and smoke.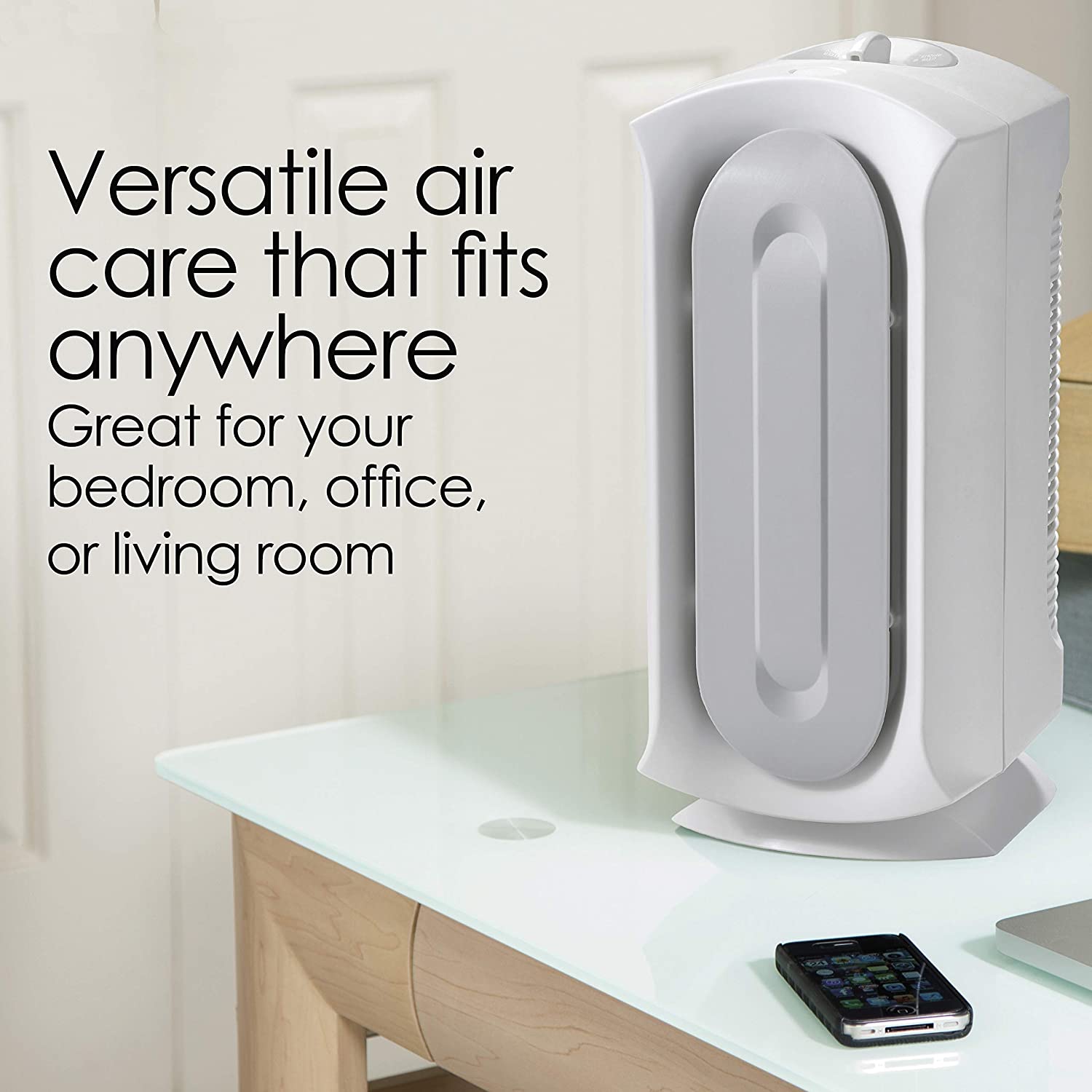 It also ensures clearing an area as large as 160 square feet. Available in three different styles, the device has dimensions measuring 8.1 x 10.8 x 16.4 inches and weighs about six pounds.
10. INTEY HEPA Air Purifier
Taking the last spot in this list of best air purifiers is the INTEY HEPA Air Purifier. It features the efficient three-stage filtration system that proactively annihilates smoke, pet dander and PM 2.5 pollutants.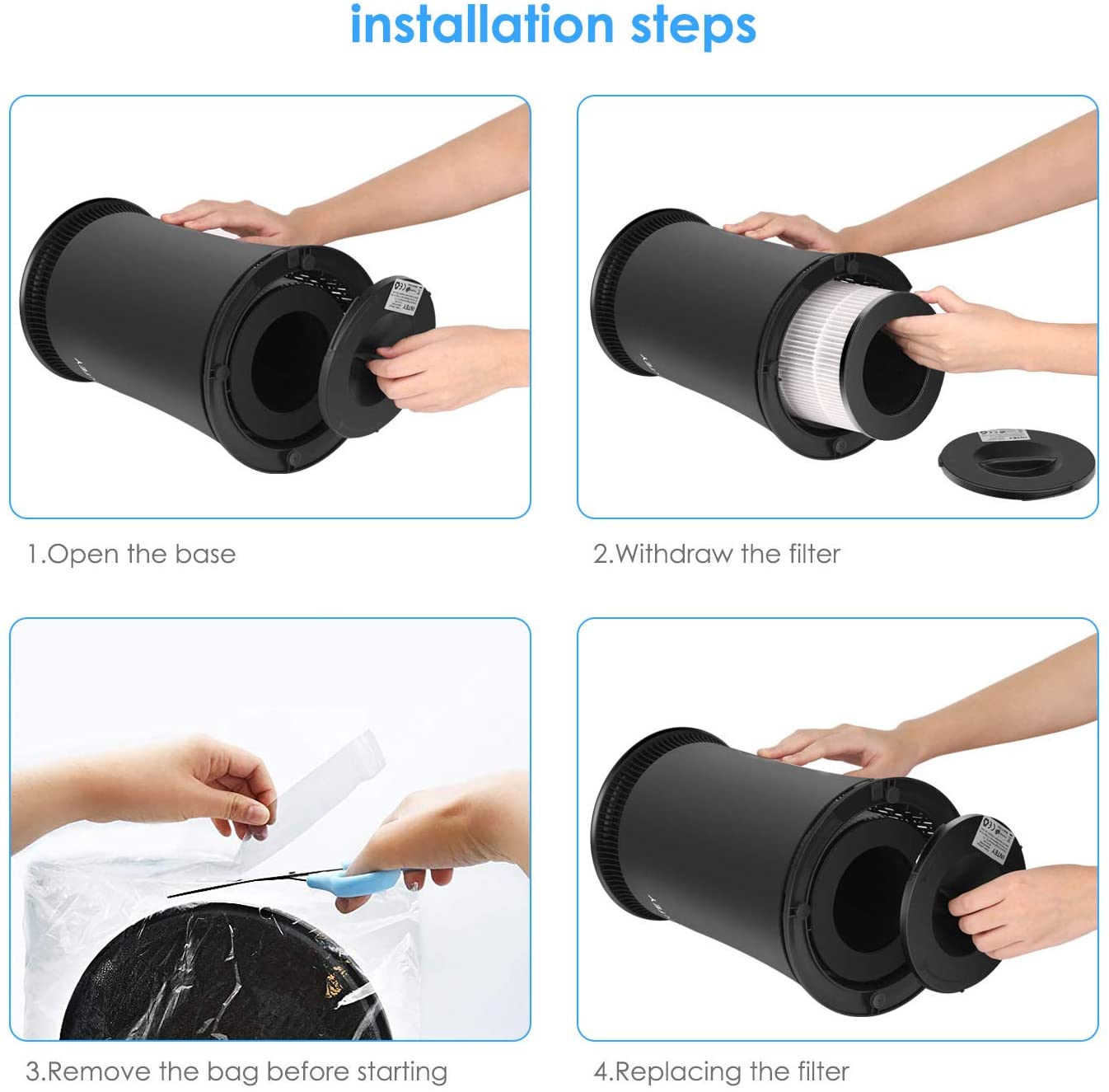 For effectiveness and quality breathing environment, this purifier has a CADR rating of 140 cubic meters per hour. It further offers five-speed settings that allow you to adjust the air cleaning speed.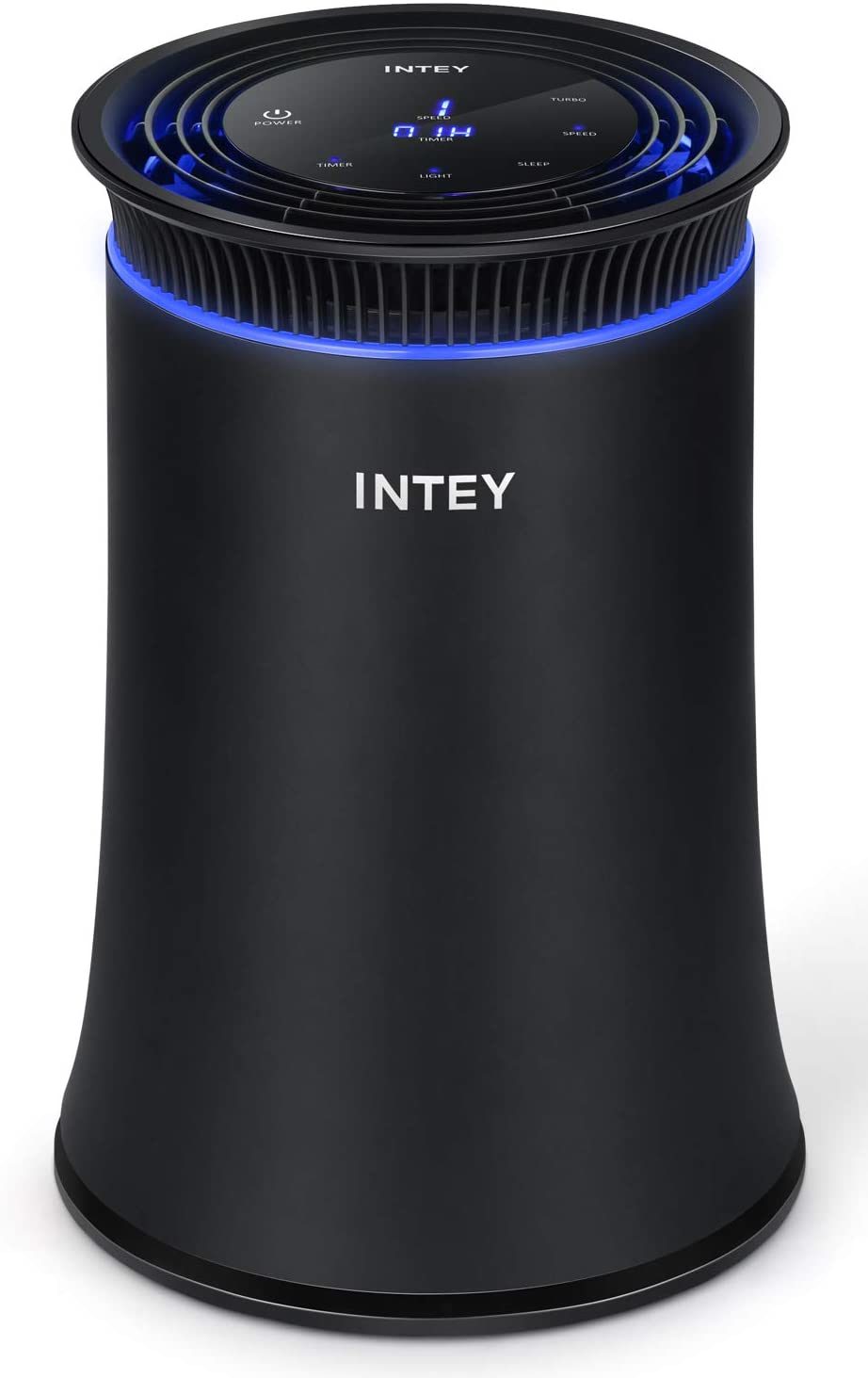 Coupled with a blue night light, INETY is gentle to the eye and does not bother while you are sleeping. The filters are to changed every six months for more effective performance. Since the size of the machine is small and compact, this machine sits perfectly in any part of your room.
Also Read: Best Alkaline water filtration system that you need at your house now!
---
CONCLUSION
Air purifiers are probably the need of the hour. In recent times, their demands have skyrocketed. Hope you found this guide of the best air purifiers for smoke under $100 to be helpful. Also, if there's a purifier you'd like to recommend, go ahead and drop the name in the comments section below.