Having a great piece of grilling machine in the backyard is an excellent investment. Barbecuing under scorching heat may seem tedious, but with the right set of cooking equipment, it is easy, fun, and enjoyable.
The product in focus here is — the Traeger Pro Series 34. This is a versatile and one of the brand's best-selling smokers on the market. As an entry-level model, this pellet grill comes without attractive features — still managing to earn praises worldwide.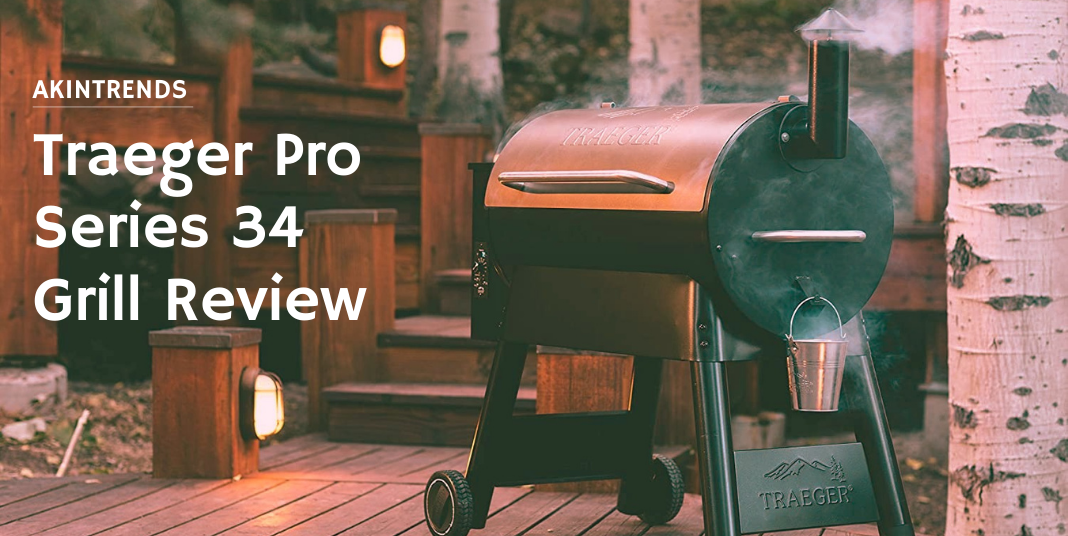 To learn about the product in detail, in the following sections, we discuss — built quality, capacity, features, and a lot more.
---
Traeger Pro Series 34 Grill Review
The Traeger Pro Series 34 is perfect cooking gear for anyone passionate about grilling. This product doesn't come at a huge cost; a $700 price tag is considered decent by many. Before we jot down the USPs of this grill, here are the technical details:
Technical Details
The Traeger Pro Series 34 has the blend of beginner-friendliness and pleasing looks that will enhance your cooking sessions. This is an affordable model without compromising robustness and durability.
Construction
This product boasts a steel construction and is reinforced in the powder-coated finish — vouching for years of cooking without deteriorating grilling and smoking experience. This smoker's interior has porcelain grill grates that enhance durability and ensure little to no rusting chance.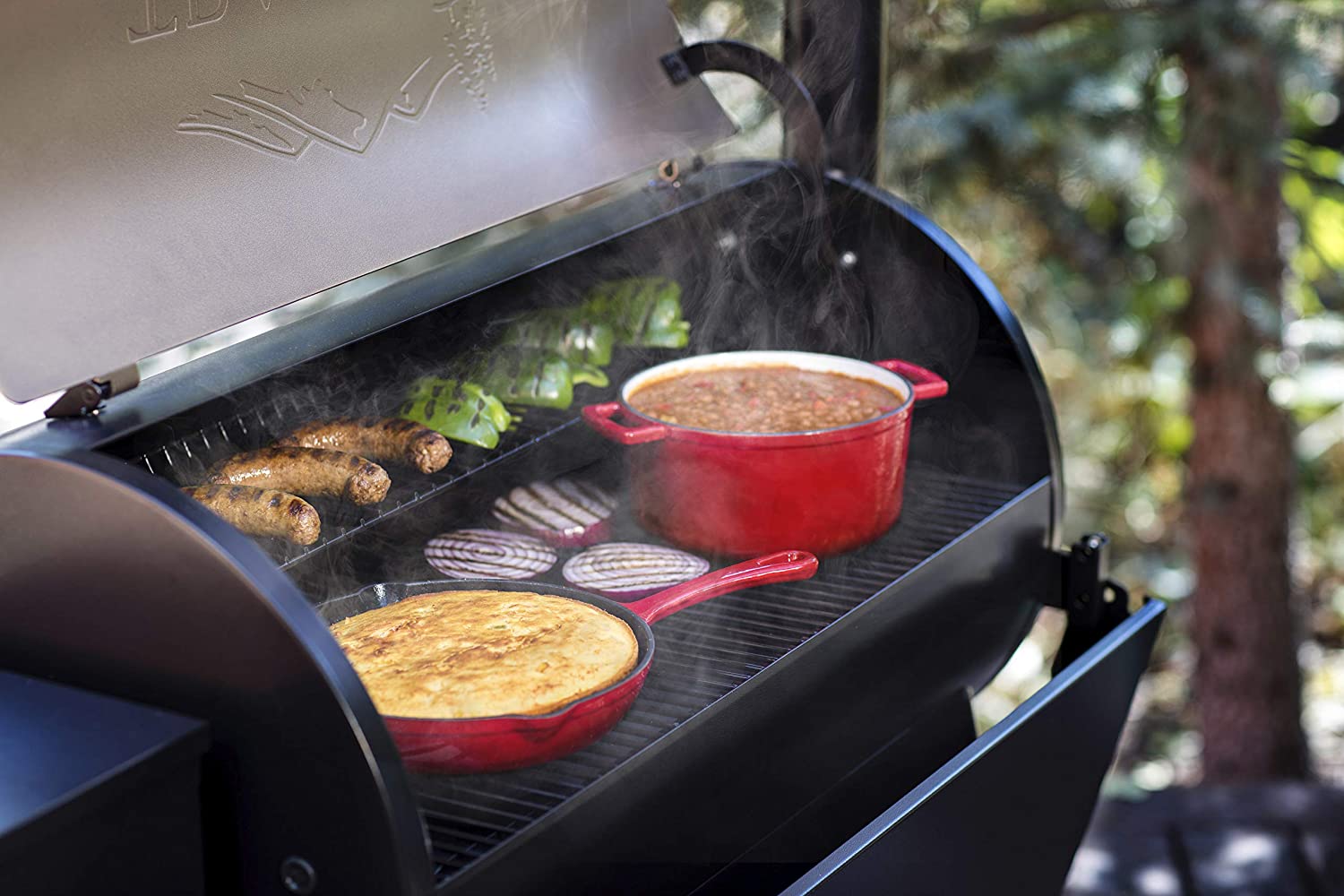 This grilling package is unparalleled in versatility as it is more than what you ask for — smoke, bake, braise, roasts, or barbeque any meat and vegetables. This machine is a lot easier to assemble with the instructions included with the purchase. Overall, the Pro Series 34 has a top-quality body with solid and robustness in every bit of it.
Portability
Portability is a major factor to consider when buying a smoker grill. Despite the size of Pro Series 34, moving this from one point to another isn't a cumbersome job.
This smoker has a sturdy sawhorse chassis base that provides an outstanding balance. Pro 34's base features easy-glide wheels and thick foldable legs, which make transportation less tedious. The wheels of the unit have locking casters to ensure there is no wobbling when barbecuing.
In terms of portability, this smoker grill ranks higher than most mid-range models. The thick legs and all-terrain wheels make portability a less worrying job.
Capacity
The Traeger Pro Series 34 is a mammoth in comparison with other models from the Pro Series Range. This unit has an 884 square-inches area to cook eight chickens, seven racks of ribs, or 40 burgers. The smoker's pellet hopper comes with 18 pounds of pellet capacity, which offers hours of smoking under great weather conditions. The strong legs of the unit can bear weight and keep it steady.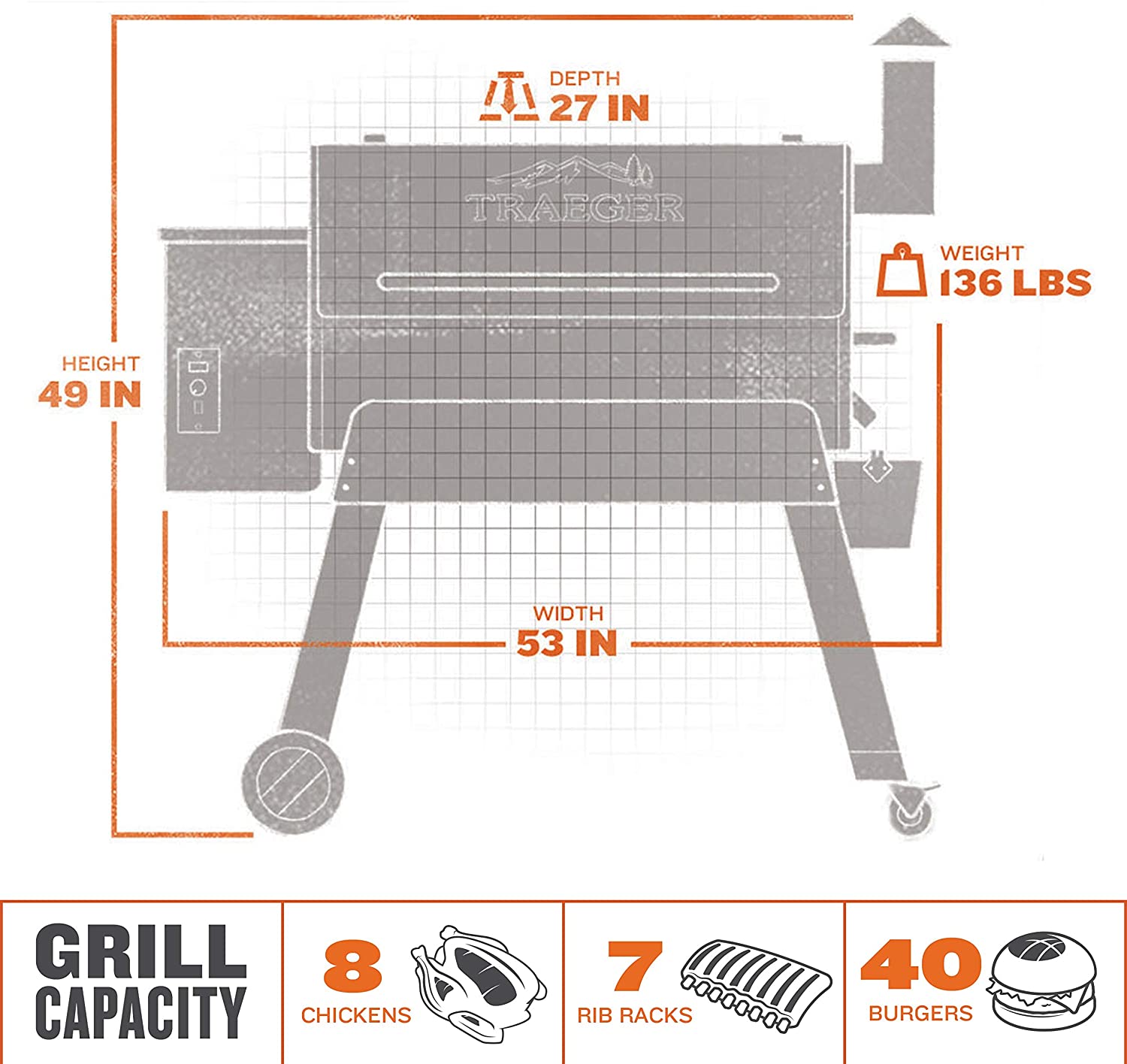 Traeger has products ranging from small to large size. The Pro 34 may be large to accommodate in a few apartments, making alternatives like the Pro Series 22 worthy of consideration.
Warranty
This smoker is from the house of a reliable brand that claims top-quality service for years to come. Traeger does offer incredible customer service with a warranty that is matchless at this price. The Pro Series 34 has a warranty period of up to three years, covering both materials and quality. Moreover, this also covers the replacement of parts.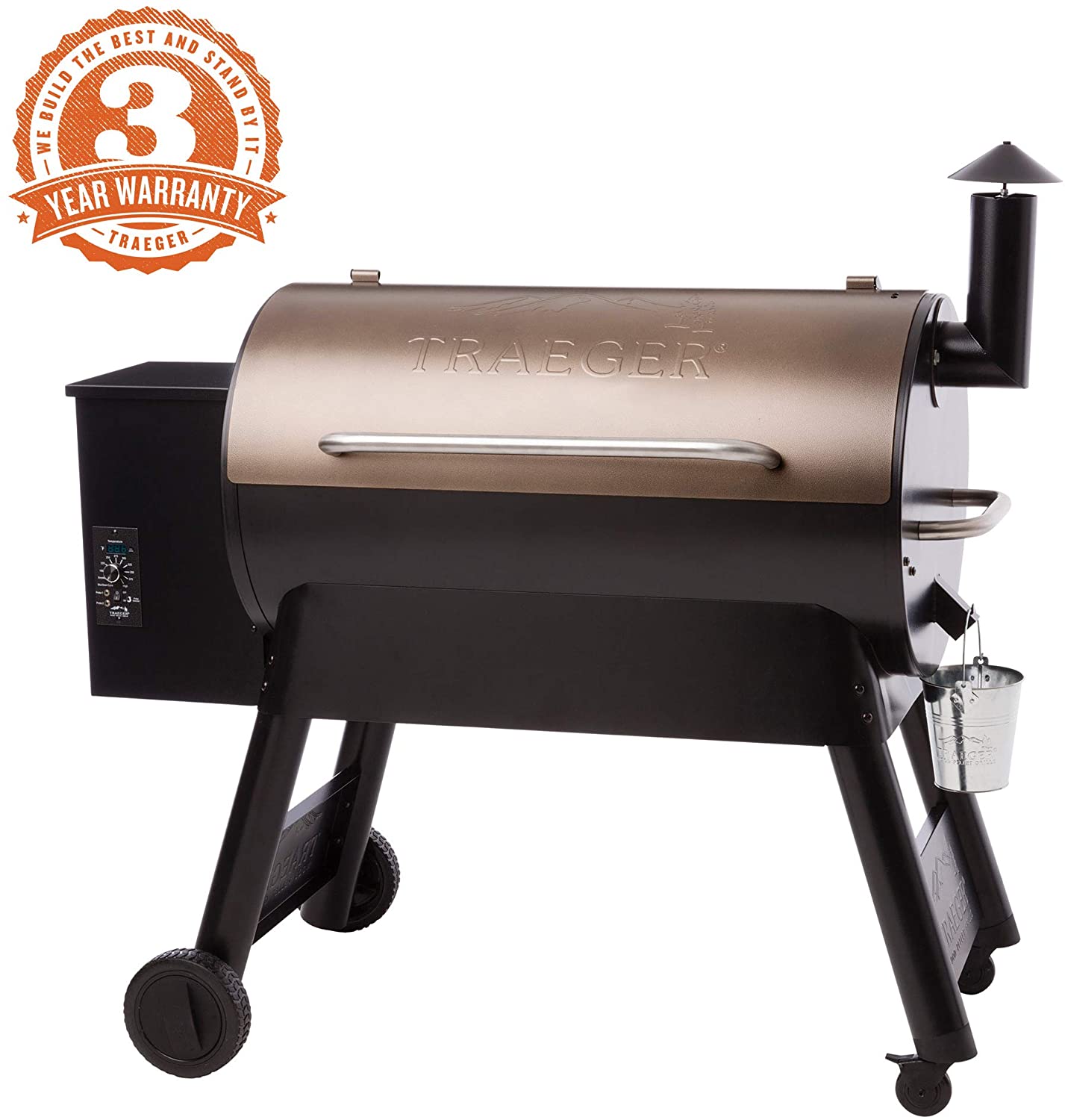 Selling Features
This versatile smoker grill has exciting features that make it the best of the Pro Series lot. The Pro 34 ensures delectable meals every time you plan on throwing a large party.
This unit features a Digital Elite Controller with Advanced Grilling Logic, allowing grill masters to customize temperature at distinct cooking phases. The controller enables customizing of temperature settings from 'Shut Down Cycle' to a maximum of 450-degrees.
The Pro Series 34 allows easy tweaking to temperature settings. Furthermore, the resistance temperature detector or the RTD probe tracks temperature reading every minute to maintain a stable temperature. This will allow you to cook at temperatures falling between 180 and 450 degrees.
Getting Started with Traeger Pro Series 34
Grilling with the Traeger Pro Series 34 is super easy and a whole lot of fun. The smoker operates on the automatic start system, which begins once you turn on the grill.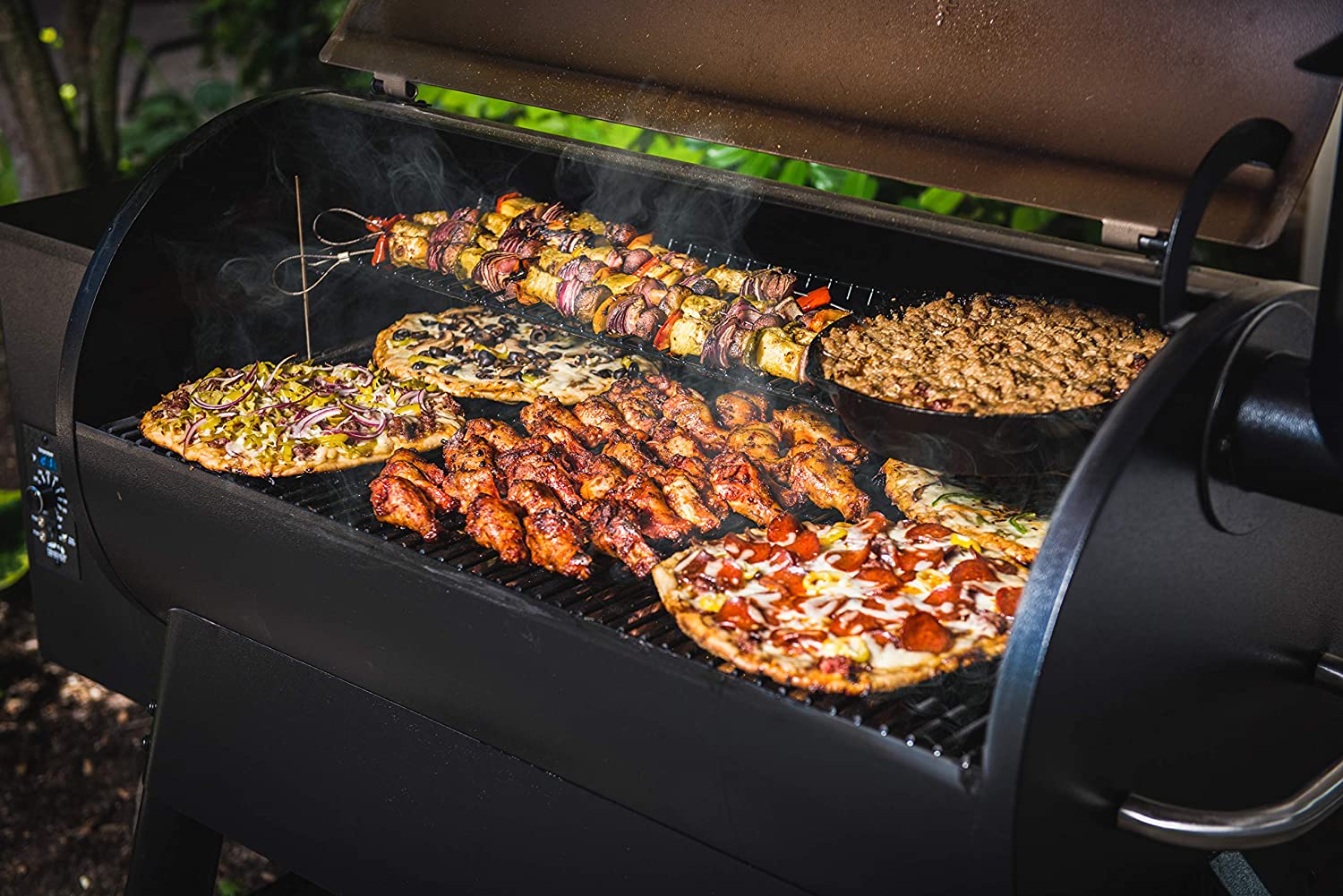 The auger pushes the pellets down to the fire pot as required by collecting oxygen from the draft induction fan. The pellets are ignited with the help of an igniter rod, which begins heating up till the wood pellets start smoldering. In under four minutes, you may begin to hear the sizzle.
Pros and Cons of Traeger Pro Series 34 Grill
The Traeger Pro Series 34 is easy-to-use equipment coupled with crucial features for barbecuing or grilling your favorite meat or vegetable. Like most products, this too has flaws that caught our eyes. Following are the benefits and downsides of using this:
Traeger Grills' products are a blessing to any home chef. The products are well-built, large, and help grill or barbecue all kinds of meats/vegetables. The Traeger Pro Series 34 is a brilliant piece of cooking gear to cook and entice all your guests at the party.
If the Pro 34 exceeds your budget, there are a few other models that you may want to consider. We have listed some affordable alternatives that are also considered great investments.
Also Read: Best Wood Chips For Barbecue Smoking
---
Alternatives to Traeger Pro Series 34
1. Camp Chef PG24MZG SmokePro Slide Pellet Smoker
Quite like the Pro Series 34, Camp Chef SmokePro Pellet Smoker is a versatile cooking piece, offering you the option of grilling, roasting, braising, and baking. The smoker comes with a slide and grill feature that lets you utilize both direct and indirect flame.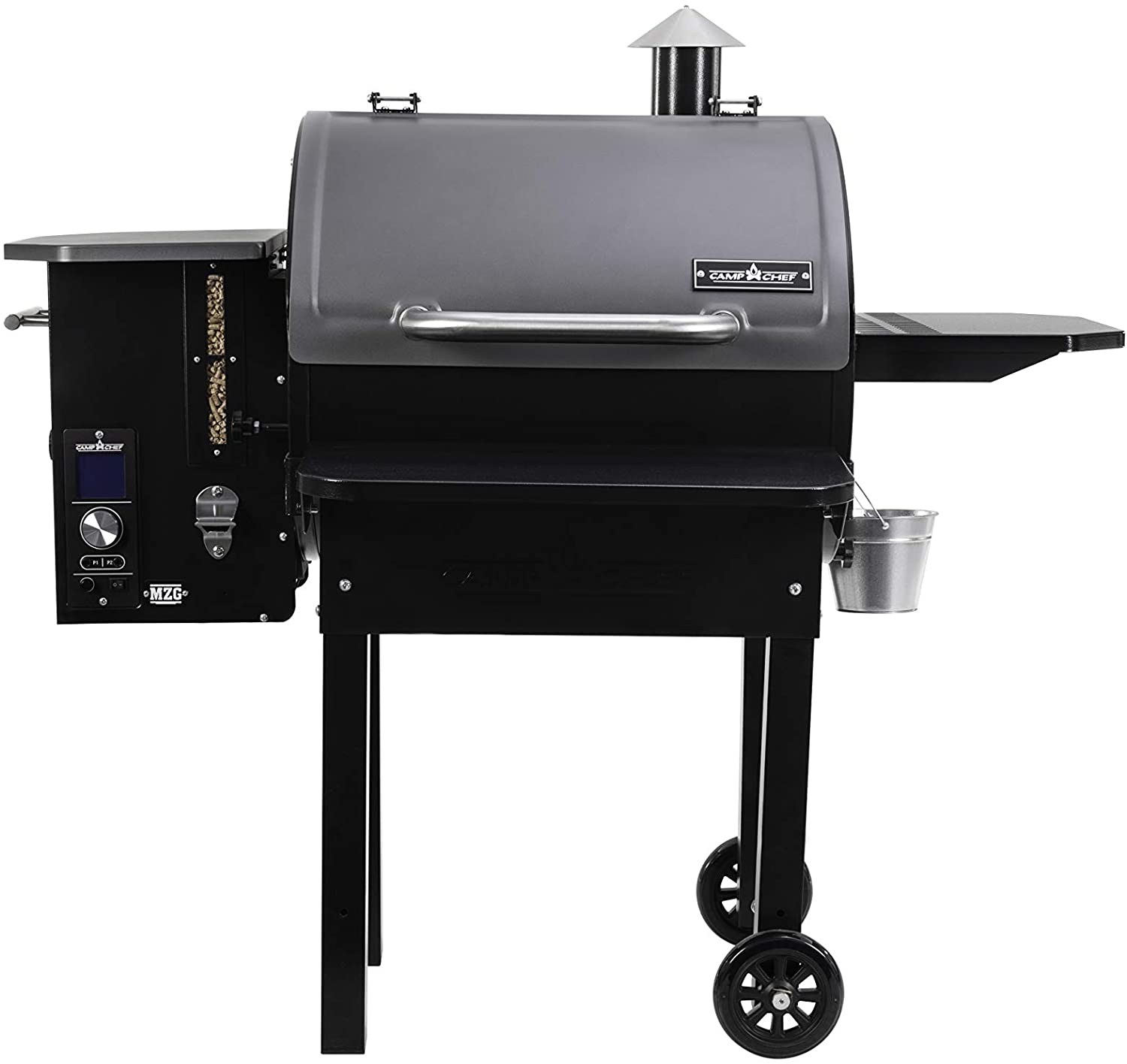 This smoker has an automatic auger feed control system, which automatically customizes and maintains the smoke. In addition, this feature also helps in maintaining a specific temperature.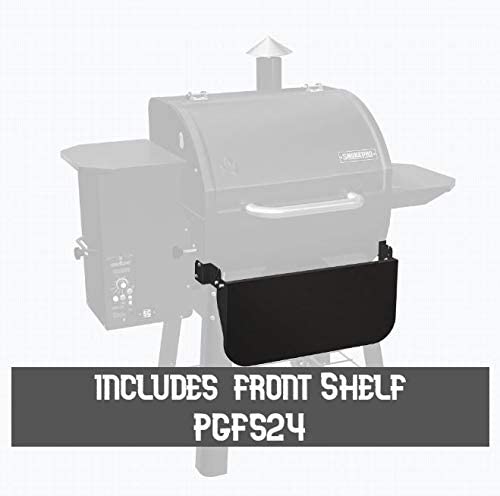 The digital controller working with the stainless temperature probes keeps a tab on the cooking process. Camp Chef's pellet smoker has a cooking space of 811 square inches, further split up into two different racks.

2. PIT BOSS PB1150G Wood Pellet Grill
The PIT BOSS PB1150G Wood Pellet Grill has a few extra features and costs a hundred dollars more than the Pro Series 34. This pellet grill has the advanced dial-in digital control panel, which allows you to set the temperature. You can set the temperature from anywhere between 180F to 500F.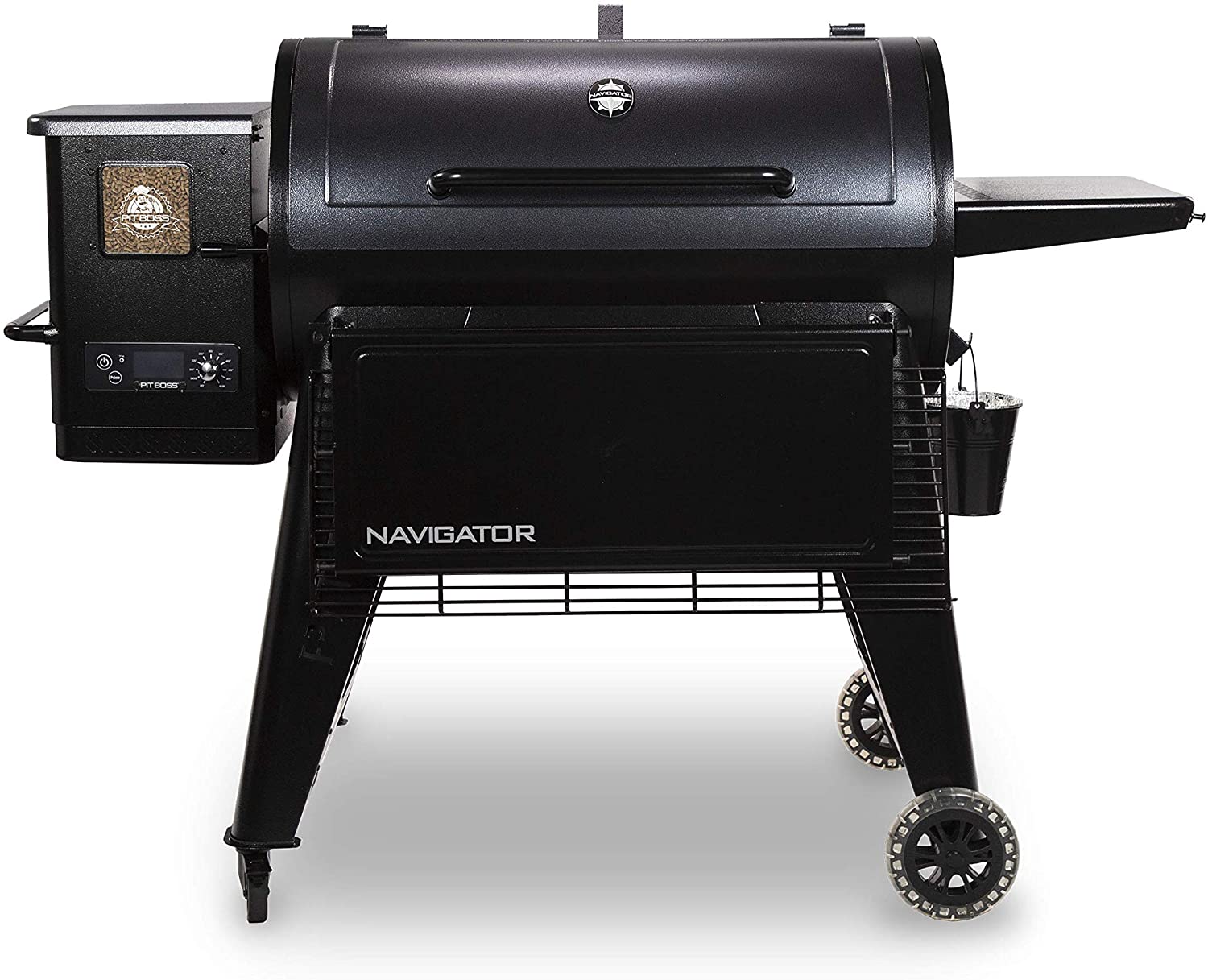 This smoker grill features a LED screen that displays an instruction to make grilling more manageable and comfortable. This unit has a large cooking space of 1,158 square inches and a 32-pound capacity hopper to hold pellets.
Just like the Camp Chef PG24MZG, this grill is also ideal for direct and indirect heat cooking with the help of a slide-plate flame boiler. If you fancy grilling or barbecuing for large families, the PIT BOSS PB1150G Wood Pellet Grill is the ideal choice.

---
VERDICT
There is no denying that delectable food can make or break the hearts of the people at a party. To do so, you need proper, large cooking equipment that produces such results in no time.
The Traeger Pro Series 34 Grill has flaws, but the positives certainly outdo those. For a frequent party-thrower, this model is a great choice. Have questions or recommendations? Please write to us in the comment section.
---
FAQs
Is smoking meat possible on the top rack of Traeger Pro Series 34?
Yes. Since pellet smokers come with a fan to circulate the heat like the conventional ovens, the top rack of the Traeger Pro Series 34 has good exposure to heat and smoke.
Can you sear a steak on this Traeger Pro Series 34 Grill??
Yes. You can change the settings of Traeger Pro Series 34 to high, and it will be ready to sear in a few minutes. Moreover, you can reverse-sear as well, which kind of tastes better.
Is the Traeger Pro Series 34 Grill electric?
Most pellet smokers, and not just Traeger Pro Series 34, require electricity to power the controller and auger. The unit requires a 110v plug for the wood pellets to ignite and burn, which then produces heat and smoke. The instruction manual has a guide on how to do this.