Choosing a television set is a process that requires a lot of thinking. With all the brands releasing pocket-friendly sets in the market, like every other month, it is quite exhausting to come to a conclusion. Each and every model comes with attractive features that may seem overwhelming to you. Don't stress on that thought anymore.
This article is going to guide you through that big decision. We will be discussing the top model/brands of smart TVs and which fall under the budget of $200.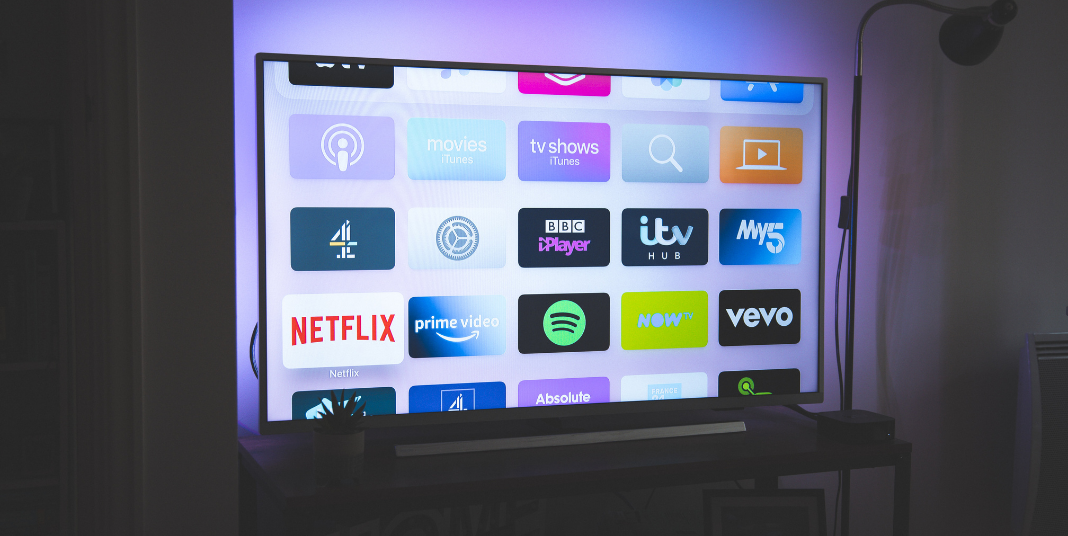 In this digital world, smart TVs have gained massive popularity that is easily become a must-have device. Smart TVs come with the idea of displaying online content directly onto a big screen with an enhanced viewing experience. You can use your TV as you access any of your other smart devices.
Television is a long-term investment. Unlike any other electronics, TV has a longer shelf life. There are some parameters you should consider while buying a smart TV under 100/150/200.
---
PARAMETERS TO CONSIDER WHEN BUYING A SMART TV
Not every set available in the market will give you what you seek under this price range. Nevertheless, this list will guide you on how you can choose an excellent model:
Whatever your TV expectation is, the first thing you should consider is the size of the screen. The screen size and the place where you are going to install the TV should go hand in hand.
Go with the screen that perfectly fits into space. There are not quite a few 50-inch TVs under $200 on the market, however, 55 and 65 inches are the generic size recommendations. The spot where you sit should also be considered.
Choose a size that is appropriate for the distance you sit away from the screen. Make sure you are sitting at least 6 feet away from the television set. Check upon this factor as the very first step.
There are basically three types of television sets in the market — LCD, LED, and OLED.  Now let's discuss what LCD, OLED is:
LCD – Most of the television sets today are LED-LCD. These HD and Ultra HD sets use LED (light-emitting diodes) to illuminate the LCD screen. The set appears to be extremely thin.
One of the features of LCD sets is known as active dimming or local dimming. It is the ability of the screen to dim and light up and some portions of the screen which helps you to experience the light and dark areas of a scene in a more enhanced way.
The advantage of LCD TV sets is that there are a wide array of prices, features, and sizes. You can even find affordable Ultra HD 4K sets. These TVs have bright screens which are visible even in a highly lighted room (or sunny room).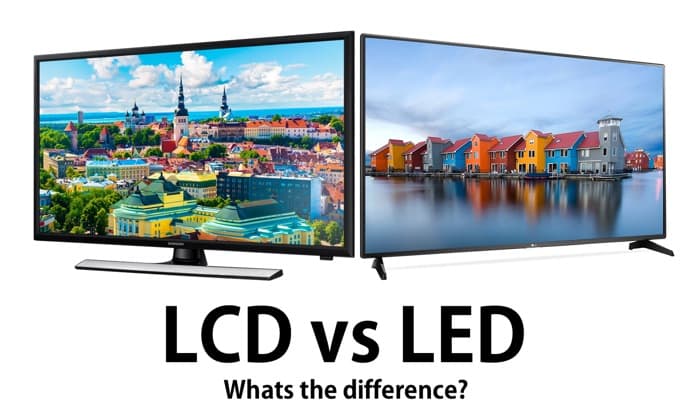 The quality of the pictures improves steadily with quantum dot technology. The disadvantages can be mentioned as that it produces an imperfect display of rapid motion, especially in sports.
It may lose some shadow detail since the pixels can't go completely black. Experiencing faded images when viewed from sides.
OLED TV- These television sets are far better than full-array LED-LCDs with a dozen or more lighting zones. Instead of black light, OLED uses a layer of organic LEDs which is controlled at a pixel level to achieve absolute black and stunning levels of contrast.
To list some of the advantages of this type of television will be that it exhibits the best TV picture without any bar, the color truly pops out, they retain the image quality when viewed from the side and they have deeper black and better shadow detail and contrast than any other LCD television sets.
While they have some disadvantages too. They have a really high cost. They lower the peak brightness than some LCD TVs. There is some uncertainty about the screens will fade over time. Also, there is no guarantee that they will be able to retain the "ghost" images from displaying a static picture for too long.
Screen Resolution (4K or HD)
Resolution is the number of pixels on a display that makes up the picture, which is described in horizontal rows and vertical columns. More the pixel sharper the pictures will be.
So going with a high-resolution is TV is always better. Since for many years, full HD TV is the standard and common television set across the world. But the new trend is the launch of Ultra HD TV which is also known as 4K models.
With these models, even the small object is seen in detail, and the richer the picture appears. 4K comes with 4 times more pixels than the HD sets. Also, the next hot trend will be 8K TVs.
These TVs come with quadruple more resolution than the 4K sets. They are still on the blooming stage and have been launched only by Samsung (Q900 8K TV) till now.
This is another point where you should give attention to. Check for the number of HDMI inputs in a television set. Most of the brands out there come up with fewer ports.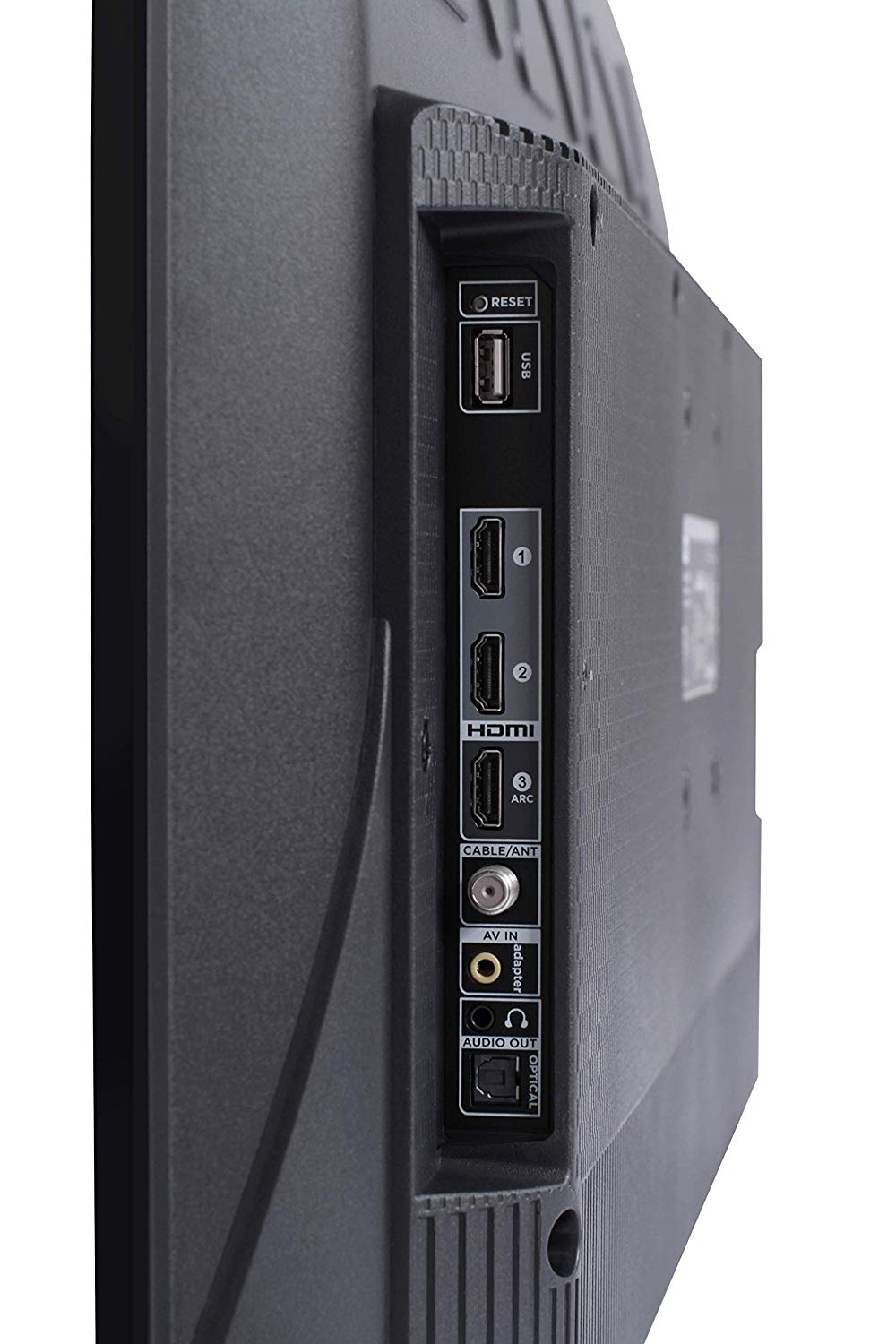 It is always better to have more ports. They can help you with a game console, a soundbar, or even a Roku or Chromecast. You should settle with at least four HDMI ports. If you are going with the 4K TV, make sure the ports support HDMI 2.0. This can help you with future Ultra HD sources. Make sure your 4K set has a copy protection scheme called HDCP 2.2.
The refresh rate is the number of times per second a picture is refreshed on the screen. It is expressed in Hertz (Hz). 60 times per second is the standard refresh rate, but in rapidly moving pictures a 60 Hz can make the pictures look blurry and jittery. This happens especially on LCD HDTV.
So for avoiding such scenarios manufacturers go with the rate of 120 Hz which is double the standard rate. There are new models offering HFR which stands for High-Frame Rate.
It means that they come with both higher refresh rates and also with added support for content with more than 60Hz frame rates. HFR is also a great feature for live sports, TV shows, and action movies. This is one of the main features you should look up to this year.
Now let's get into the real stuff here. Since how you set to go with the purchase, we are listing you the best options of smart TVs out in the market and help you with the decision. Every TV set mentioned here falls under a budget range of $ 200. Let's begin:
---
TOP FIVE SMART TVs UNDER $200
Since the market is inundated with budget-friendly products, our list below might help you land the best smart TV for under 200 dollars.
1. TCL 32S327 32" SMART TV
Based out of China, TCL is the largest TV manufacturer in the world. TCL's 32S327 is the best cheap smart TV under $200 that comes with a 32-inch screen. It offers a 720p HD video and a 60 Hz refresh rate. It also comes with a Roku TV streaming platform inside the package. You can enjoy a plethora of online content from services like HBO Now, Netflix, Hulu, Vudu, YouTube, and more.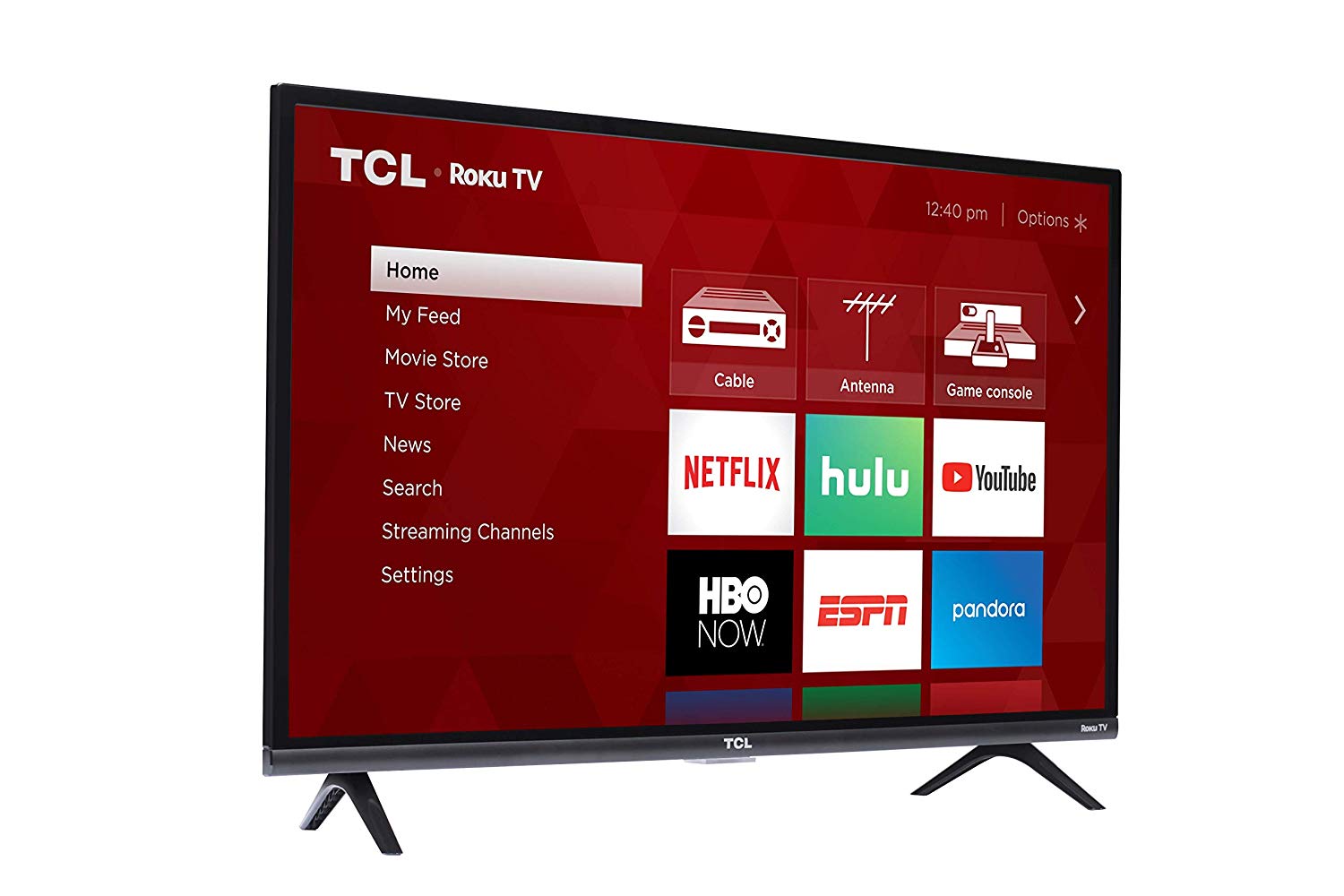 It has three HDMI ports, one RF, a headphone jack, one composite, and an optical audio output. TCL also has models with a 40-inch screen, 43-inch screen, and 49-inch screen TV sets. They all come in a budget range too. These TVs offer 1080p HD video quality. These are good choices if you want to bigger with your purchase.
2. LG 22LJ4540 22" FULL HD 1080p IPS LED TV
The LG 22LJ4540 is another best smart TV for $200 to those searching for small screen televisions. It comes with 22-inch screen size and offers 1080p video quality. LG has launched this product by hitting all the basics of a smart TV. This is arguably the best LED smart TV under $200 with in-plane switch modes which leads to accurate color production. The feature also helps in viewing the TV clearly from any angle.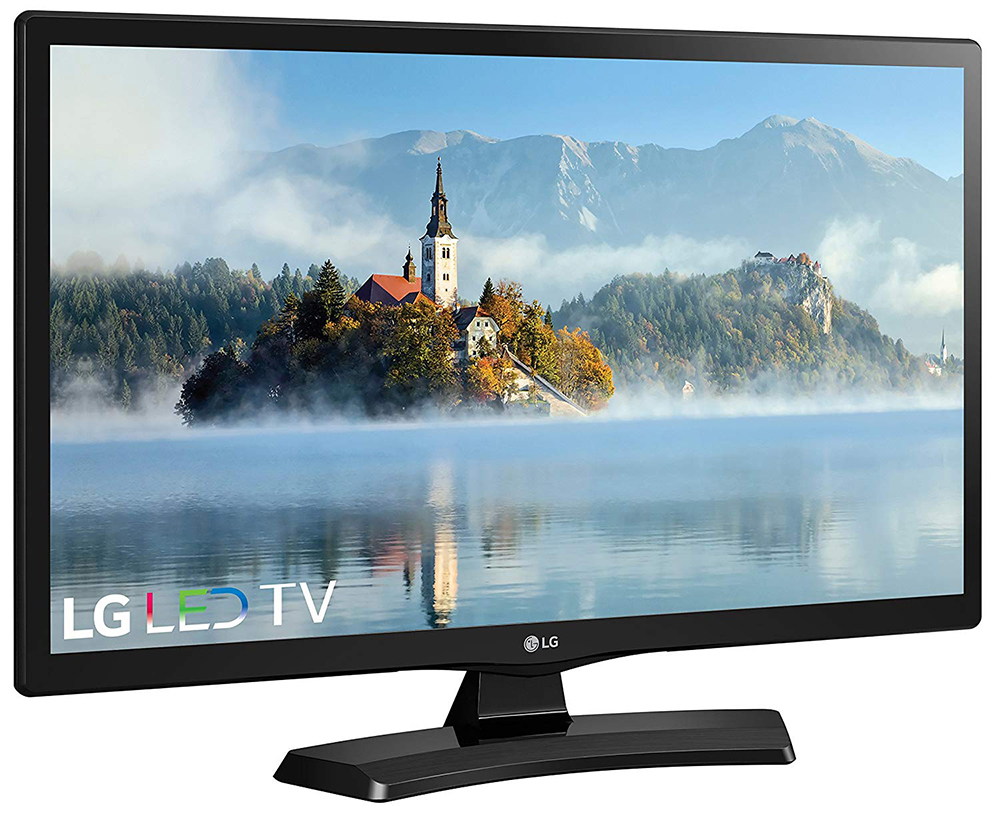 The company has launched this product with the Triple XD The engine delivers life-like images. The LED backlighting helps with richer color production and has good energy efficiency.
Since the TV is small in size, LG had to compromise with some of the features like webOS standard interface and options for inbuilt services for Hulu, Netflix, etc. It comes with one HDMI port that helps you with Roku, Chrome cast, etc.
3. Insignia 24-inch Fire TV
TCL's 32-Inch Roku Smart LED TV offers a crystal-clear high-definition video experience. It comes with a 60Hz refresh rate, which does quite well in reducing motion blur. This television set runs on Alexa, offering you an extensive library of content from around the globe.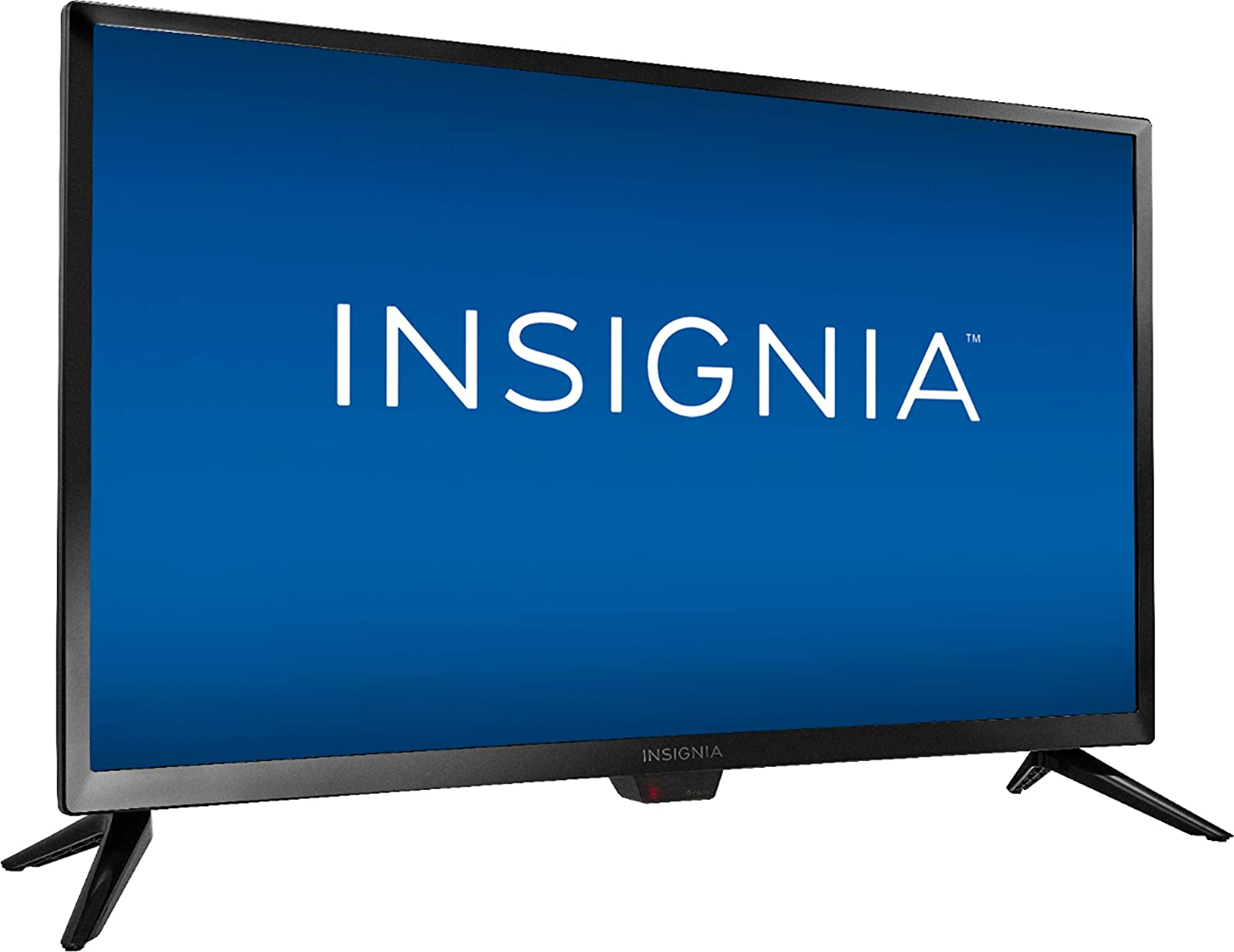 Nevertheless, you also get to view the content of other OTTs like Disney Plus and Netflix, to name a few. When it comes to connectivity, this smart TV boasts of three HDMI ports, a headphone jack, and a USB port. Besides the aforementioned ports, you can also pair smart devices like Alexa smart speakers.
Despite the compact size of the Fire TV, there are no significant changes with resolution and the number of ports. For those who are gaming aficionados, Insignia's Fire TV is a lineup of budget-friendly options that prove to be a great viewing point for playing games and viewing streams.
4. VIZIO 24-INCH  D-SERIES (D24F-F1)
Vizio D24f-F1 sports a 24-inch screen size with an excellent resolution of 1080p. It is supplied with a 60Hz refresh rate, and it comes with full HD resolution. This is the best budget 4K TV set is small enough to fit onto a desk or a table. It is the right choice for those with a small room or apartment. But considering the price and specifications, the TV gives out a great performance.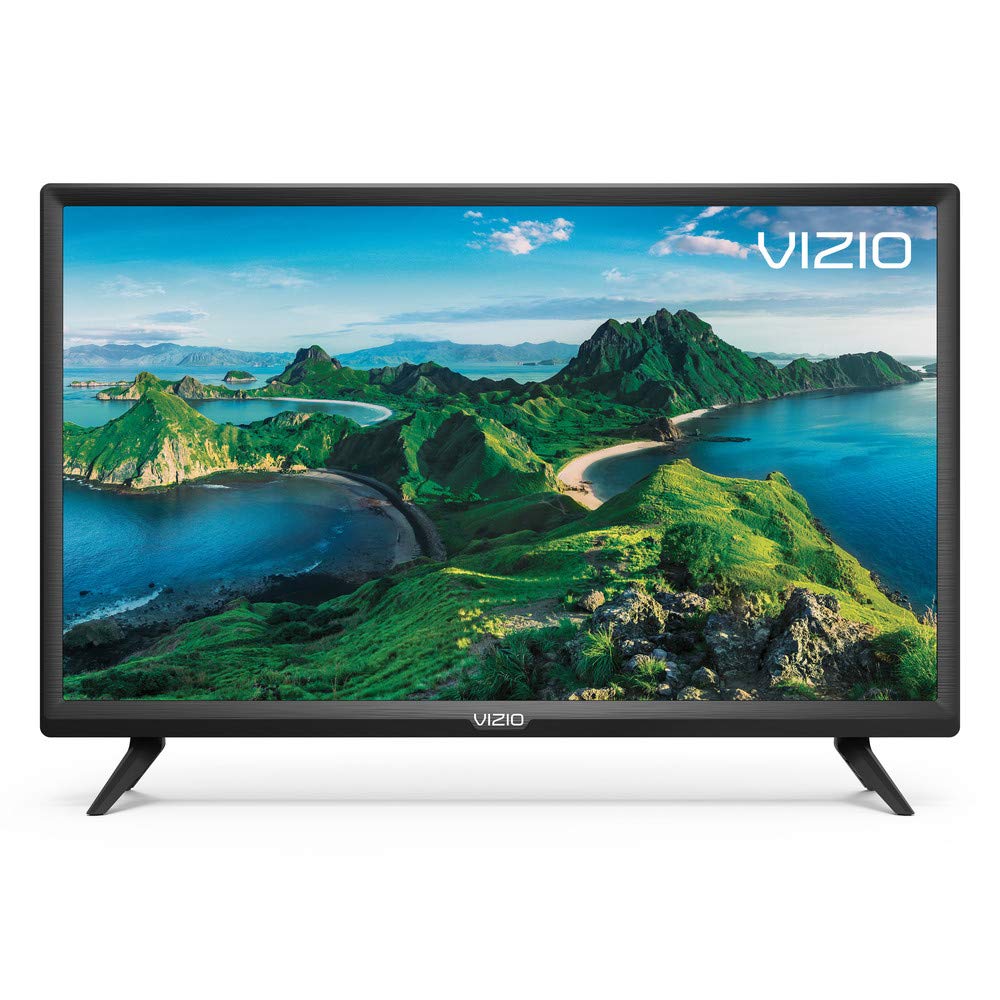 The size does not make Vizio scrimp on the smart features. The company has given the whole D-series a full-featured version of the SmartCast platform which is not commonly seen in advanced television sets.
5. SuperSonic 24" SC-2412 LED HDTV

The SuperSonic comes with a stellar 24" screen that oozes brilliant detail and contrast. The size of this set is best suited for small apartments or rooms. It gives out a great performance with the spectrum of vivid colors. This compact television set comes with a 1368 x 768 resolution — oozing detail in every frame.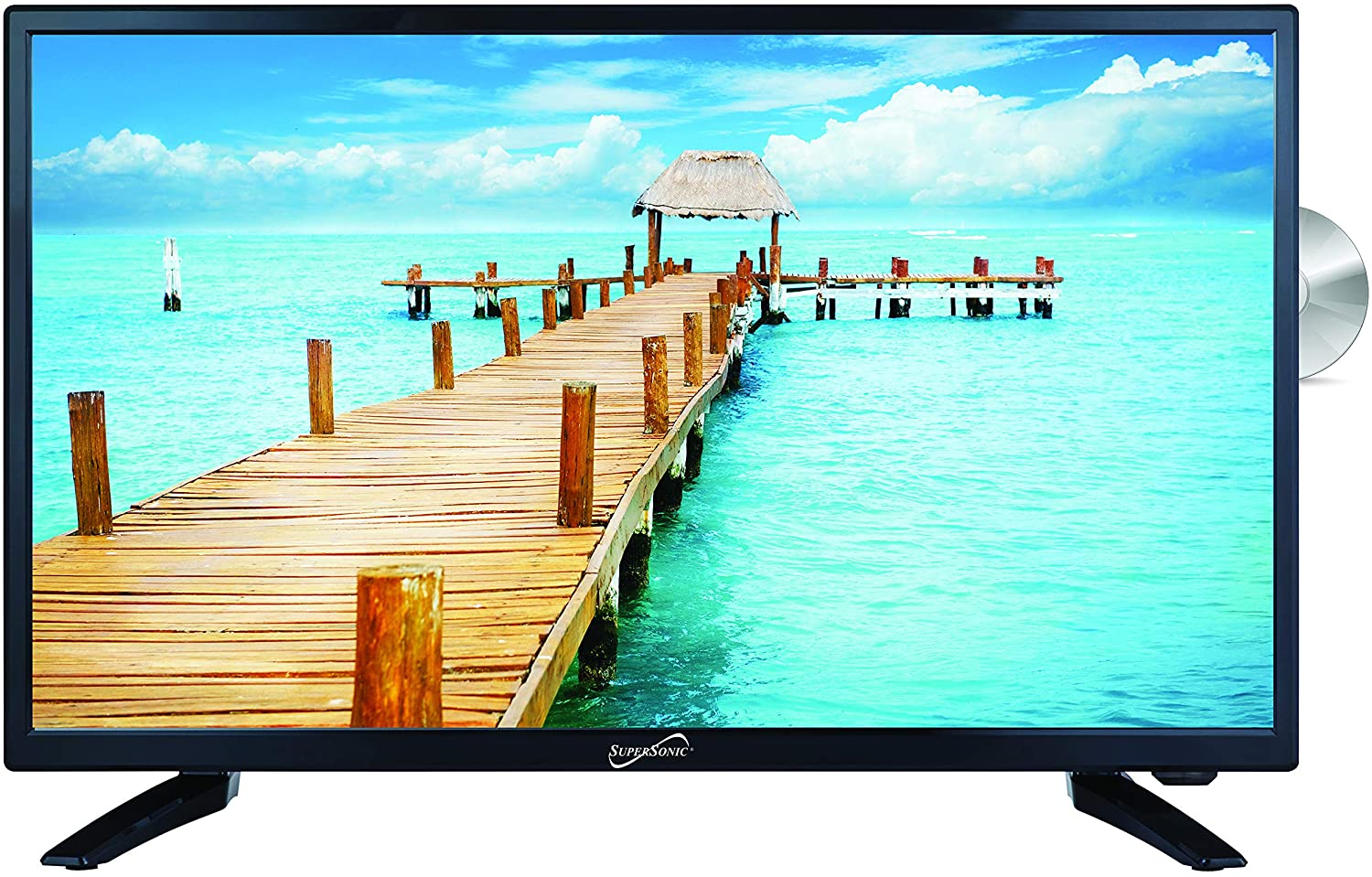 This TV set has a built-in DVD player, which supports a multitude of DVD formats without requiring any other equipment. Coming down to the connectivity of this set, SuperSonic houses HDMI, USB, and AC ports. The audio quality is also incredible.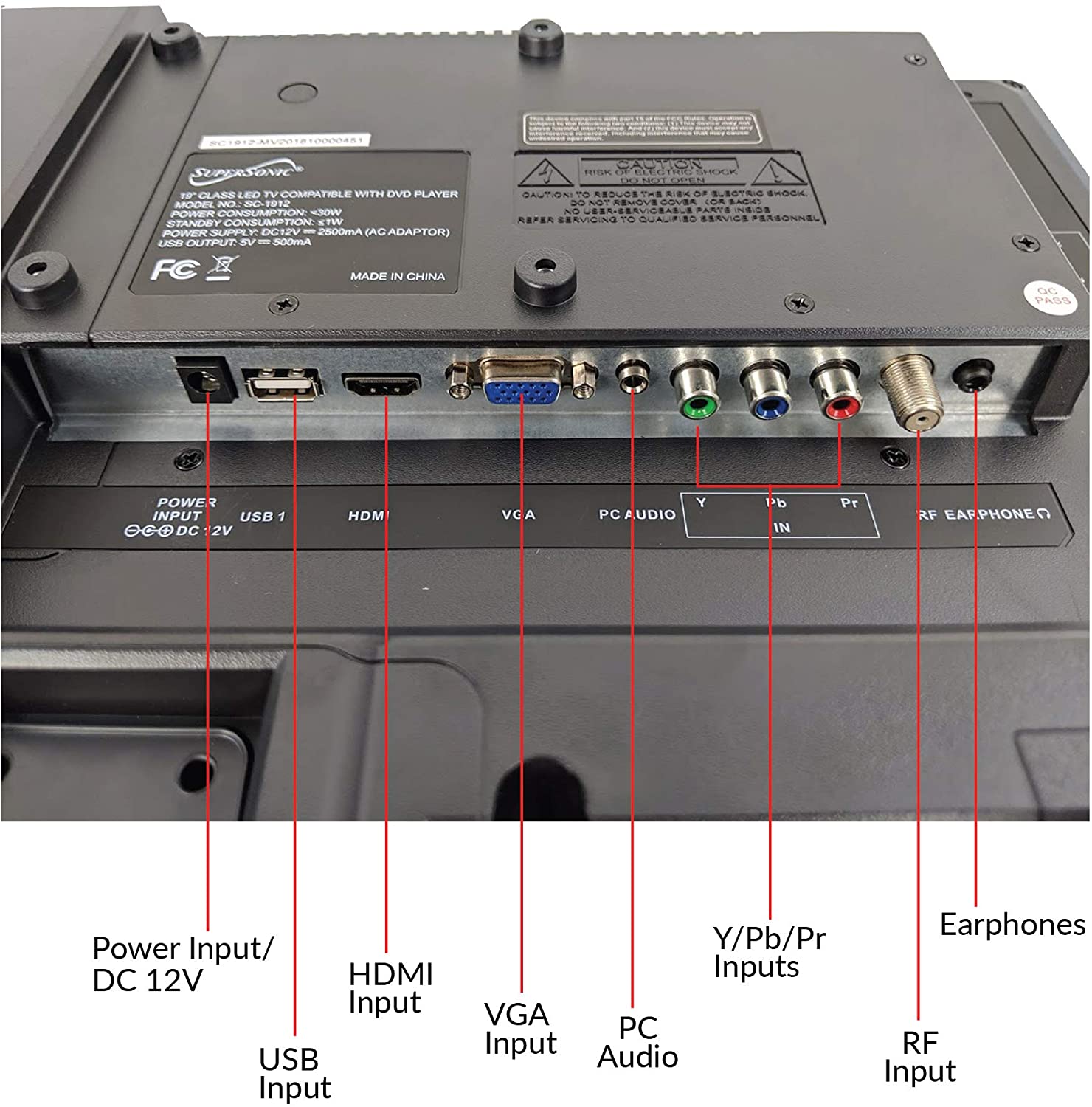 This small yet sleek television set gives you the maximum possibility of fine-tuning video settings without hampering the graphics. Considering all its pros and cons, this model of SuperSonic is definitely worth every penny. This versatile HDTV offers best of the both worlds — it can be used as a TV and also as a PC monitor.
Also Read: Ideal Gifts For The Fitness Freak In Your Life
---
CONCLUSION
The current TV industry is booming with fancy features. Whilst this, the modern world is also on the quest of buying the best TV for an affordable price. Talking about budget-friendly options, we think TCL has a serious lineup of TVs with amazing picture quality. TCL 32S327 32" SMART TV is one to pick as favorites, and the VIZIO 24-INCH  D-SERIES is another entertainment box that has amazing picture quality. 
If you are looking for the best 40-inch TV under 200/250, there are a few, but not the best. But, if you are looking for something inexpensive, double-check on the model as the features should not be taken for granted.
---
 FAQs
How does smart TV connect to the internet?
Smart TVs use a home network to stay connected. They use wired Ethernet or built-in Wi-Fi to provide streaming video and services on your television set.
Does a smart TV crash or hang?
Yes. Smart TVs do hang and crash. They have computer chips, multiple screens, internet connection, additional processing power, and also uses memory for providing you with the services.
This makes them fall into the computer genre. They do crash at some apps and have glitches. But usually turning them off and then on solves the issue and also the developing technology is also promising.
Can someone hack my smart TV?
Yes. Unfortunately, there is a chance for your smart TV to be hacked. Since smart TVs have a variety of interfaces, they run under a version of Linux, which is known to be an OS that hackers can manipulate well.
Another concern is the API that lets you interact with the apps and mobile devices. For safety sake, it is advised not to do sensitive things like online banking or shopping with a credit card on your smart TV.
Can I have local channels on my smart TV?
Yes, you can have local channels on your smart TV. None of the smart features or services of your TV affects the ability to tune in to local channels. If you have a cable connection or satellite service, you can continue receiving local channels.
Which one does a smart TV need, a cable or broadband?
A smart TV needs both cable and broadband. If you want to continue having your favorite station and channels, you should have a cable/satellite box.
Also, if you want to have online content like streaming Amazon Prime Video, Netflix, Spotify, or Pandora, then you are going to need a broadband connection too.