Outdoor cooking is an engaging activity — only when done with reliable pieces of equipment. If you are an ardent fan of outdoor cooking, there are innumerable options at your disposal to help prepare a delicious meal.
One product, in particular, that is worthy of every attention whilst an outdoor session is a smoker grill. In this article, we talk about Oklahoma Joe's Highland Reverse Flow Smoker. This conventional smoker makes barbecuing a neat and more manageable job.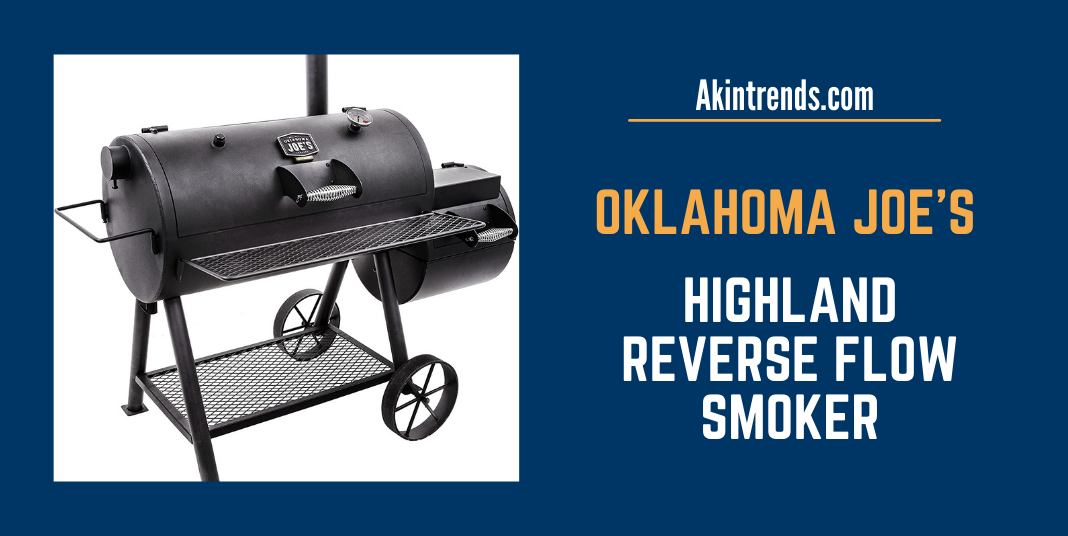 But what exactly is a reverse flow smoker and is better than the standard smokers? Let's find out in the next section.
What is a Reverse Flow Smoker?
Reverse Flow Smoker is a piece of equipment that pushes air deep inside to create additional air temperature. This allows the heat to escape from the firebox and reach the end of the smoker. The air quickly passes from the smoking chamber to the cooking chamber, leaving the air to move in the opposite direction.
As convoluted as it may sound, the reverse flow smoker system enables a balanced distribution of temperature and allows the smoke to flow. In order to ensure flawlessly cooked meat, a product like Oklahoma Joe's Highland Reverse Flow Smoker is up for grabs.
---
Oklahoma Joe's Highland Reverse Flow Smoker Review
The Oklahoma Joe's Highland Reverse Flow Smoker is top-quality cooking equipment. The design, the material; everything is near to perfection. Without eating much of your time (no pun intended), here is our take on this smoker.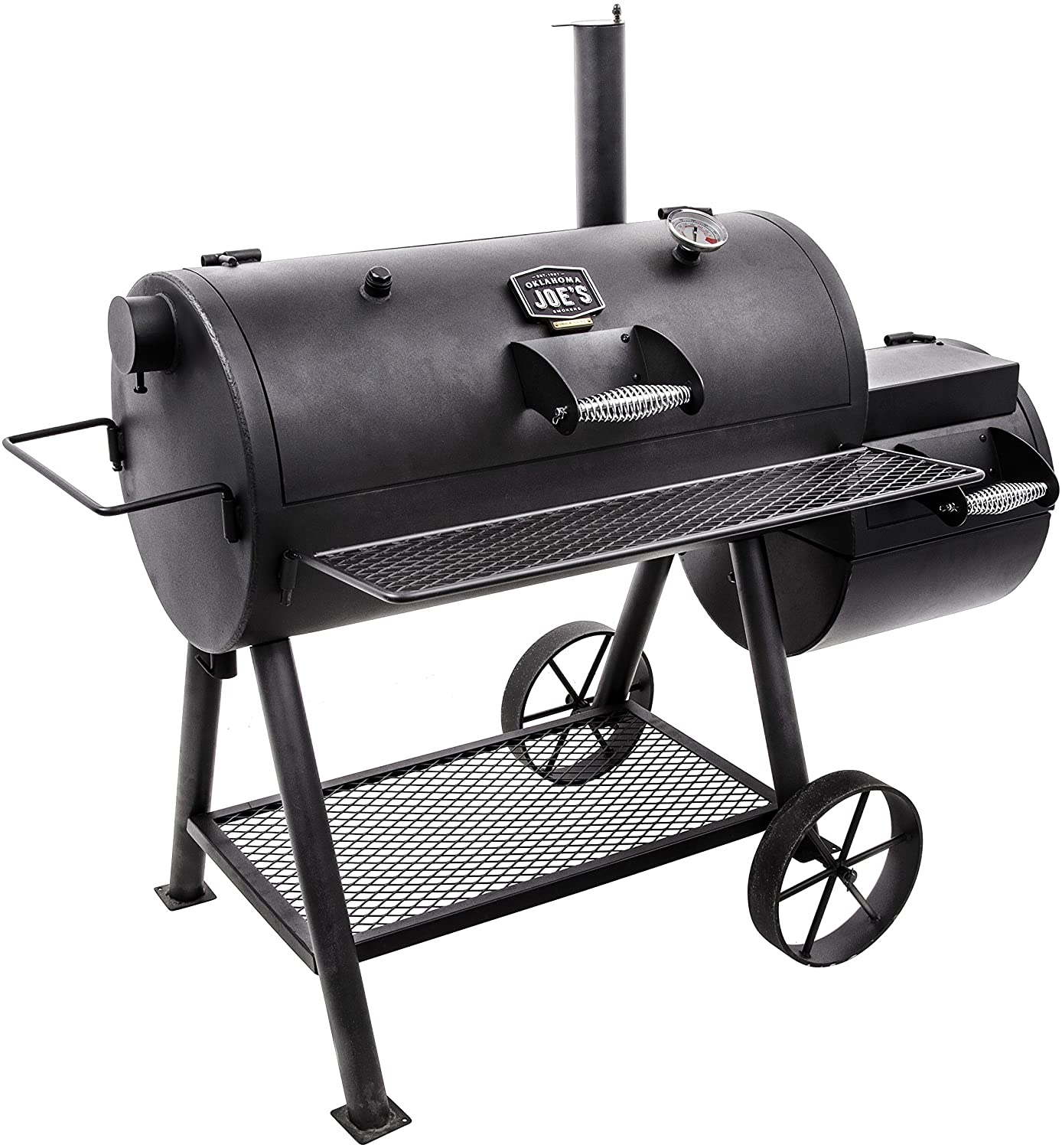 Before sharing the nitty-gritty of this smoker, the technical details of this machine is as follows:
Technical Details
Construction
This product is well-known for its sturdy and durable construction. As a mid-range model, this smoker is a tough nut in standing the heat. This reverse flow smoker features porcelain-coated cooking grates that aren't that hard to clean.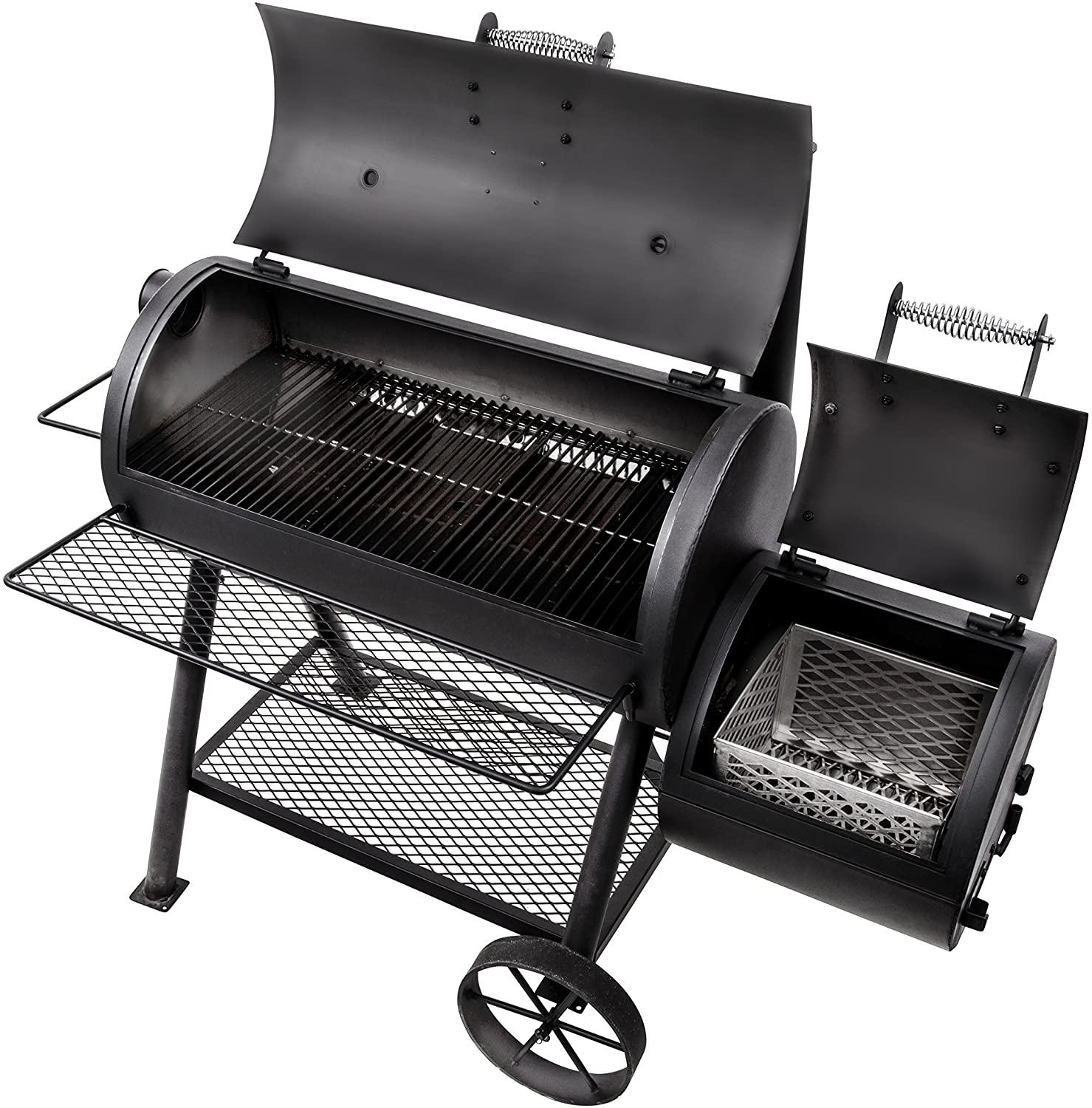 Moreover, the dampers of the smoker work great when it comes to controlling the heat. The smoker's fuel basket is built of stainless steel, which is also easy to clean. The overall build quality of this machine enhances the cooking experience, leaving everyone astounding.
Portability
Owing to the open cart design, this smoker ranks highly on portability. Regardless of the 181-pound weight, it comes in; this smoker can be easily transported with the included ten-inch metal wheels.
This smoker has handles at the main chamber, making it easy to lift and place it on the ground. The metal handle provides excellent grip; however, we recommend you let the smoker cool before lifting or moving it. Overall, the built quality of this product makes it easy to handle and travel with.
Capacity
The Oklahoma Joe's Highland Reverse Flow Smoker comes with a 619-square-inches cooking area — offering space for about three briskets, half a dozen chickens, or three pork shoulder to grill at once.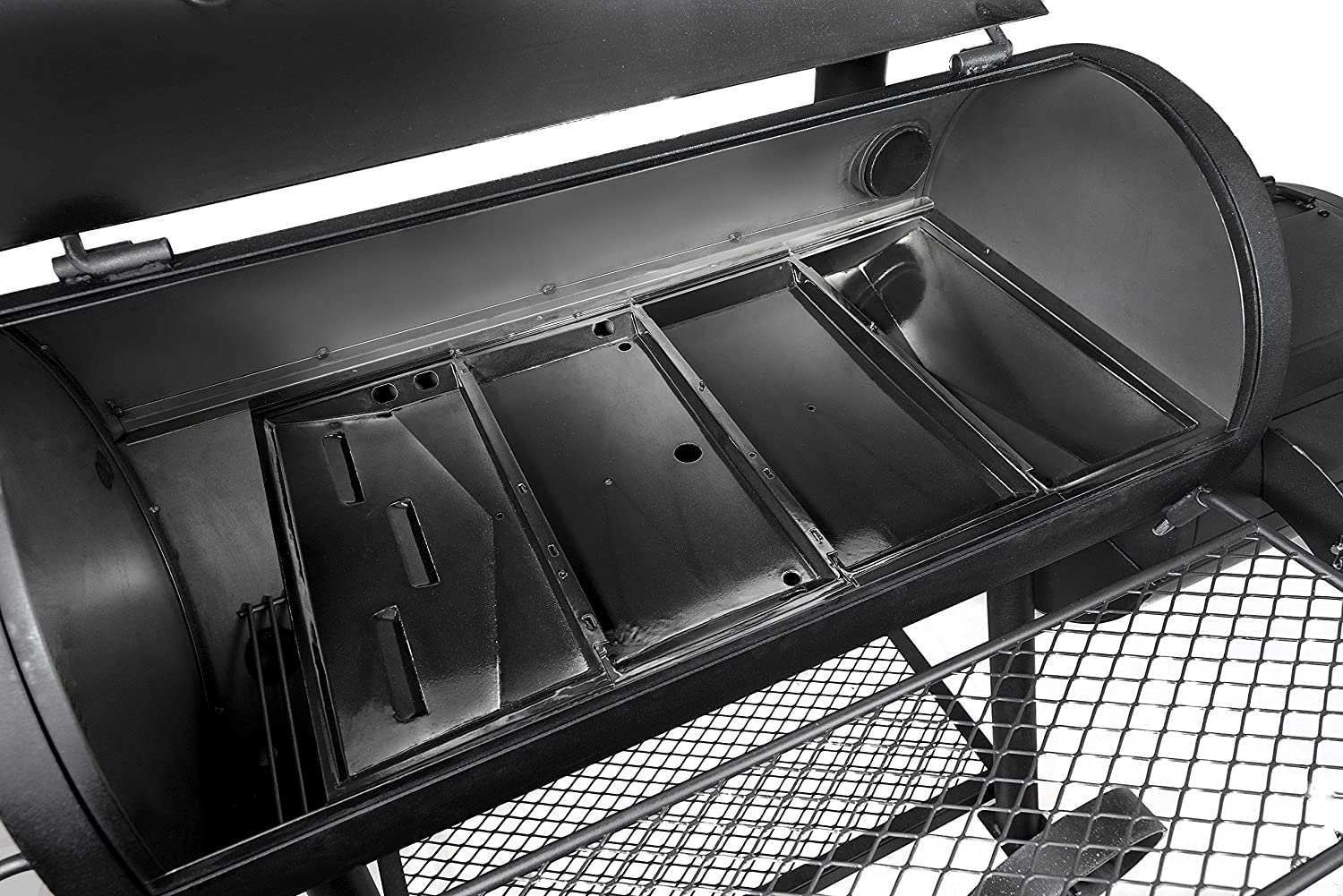 This smoker also boasts a 281-square-inches grilling space for the firebox, which is sufficient to reverse sear steaks or whip up sausages. The grilling rack can also be used as a backup space for charcoal at the firebox's bottom. All in all, this smoker has a moderate capacity that is highly-revered to be used as backyard smokers.
Warranty
From a sturdy and reliable smoker brand, this one is a durable product until the due date arrives. This smoker has an industry-standard warranty of up to two years, as claimed by the manufacturer on their website. The main issue here lies with the defects caused during shipping or manufacturing.
Accessories
Accessories that come along with smokers are imperative during cooking or barbecuing. This smoker includes most smoke materials required to kick-start the session. The accessories that come along are — baffles and firebox baskets.
Other materials are essential whilst cooking but are to be purchased separately: foil trays for water, thermometers, gloves, and utensils. A thermometer is pivotal when using a smoker as it allows you to cook per your preferences.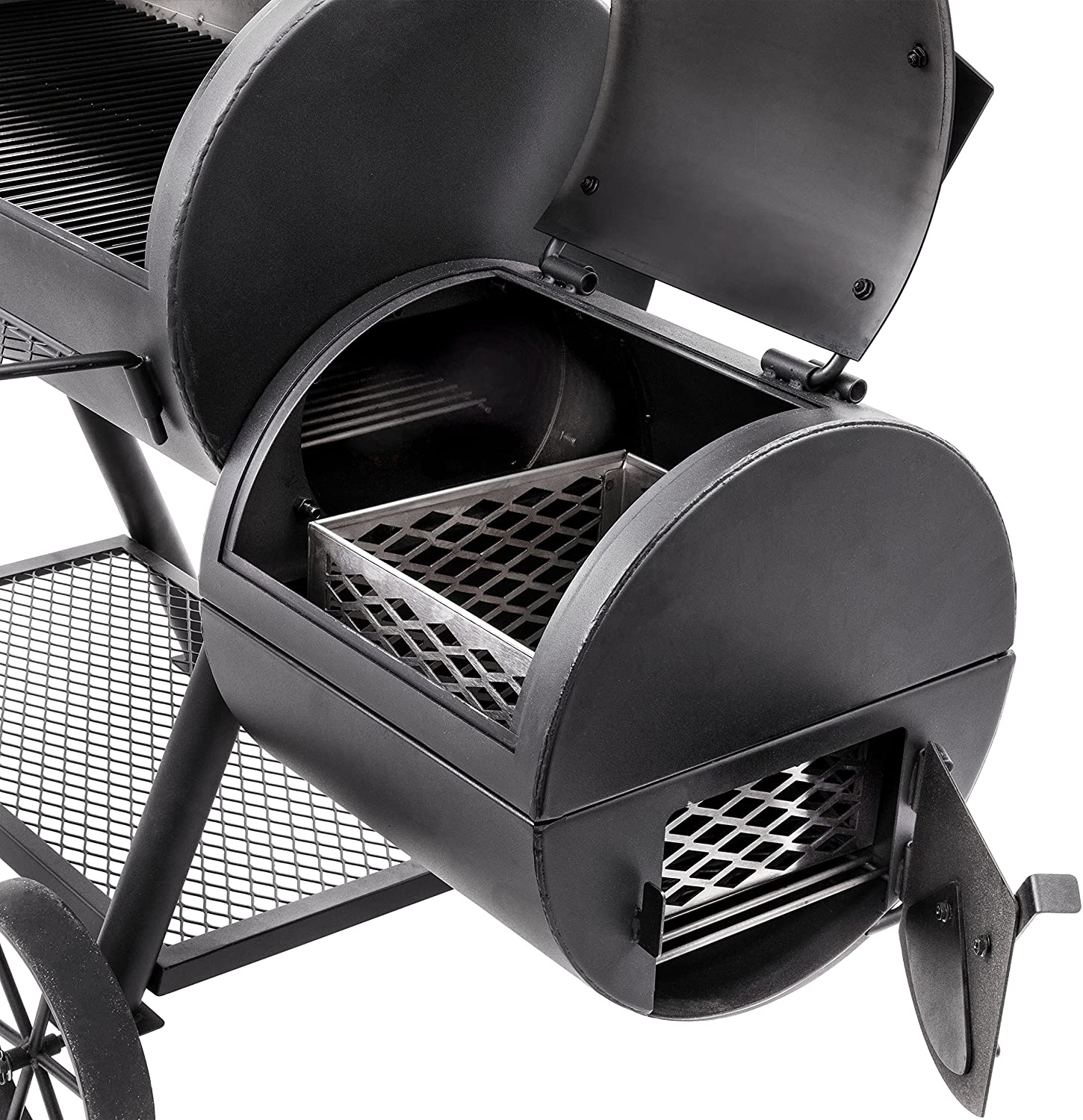 The Oklahoma Joe's Highland Reverse Flow Smoker is built especially for those outdoor cooking fanatics. The reverse flow smoker is all plain-sailing when assembling and requires a bit of tweaking with baffles and dampers.
This is a tool meant for those transitioning from a standard grill to a smoker. This is ideal for homeowners with large and ample space in their apartments.
Pros and Cons of Oklahoma Joe's Highland Reverse Flow Smoker
The Oklahoma Joe's Highland Reverse Flow Smoker is a sturdy piece of equipment that makes cooking and barbecuing look like an easy job. Despite being a flawless machine, it comes with a few shortfalls too. The following are the benefits and drawbacks we found when using this:
The smoker is enough to cook a sumptuous meal for a sizable party. Oklahoma Joe's products are impeccable in most areas ranging from — portability to smoking accessories.
The range of products they manufacture comes in handy to both rookies and seasoned smokers. As the product enjoys the attention it is receiving, here are a few alternatives that shouldn't be overlooked.
Also Read: The Best Pellet Smoker Grill Reviews
---
Alternatives to Oklahoma Joe's Highland Reverse Flow Smoker
1. Char-Griller Competition Pro 8125
The Char-Griller Competition Pro 8125 has ample space for cooking steak or brisket — comes with a 719 square inches of cooking area, while there is a large 293 square-inches firebox that is pretty easy to clean.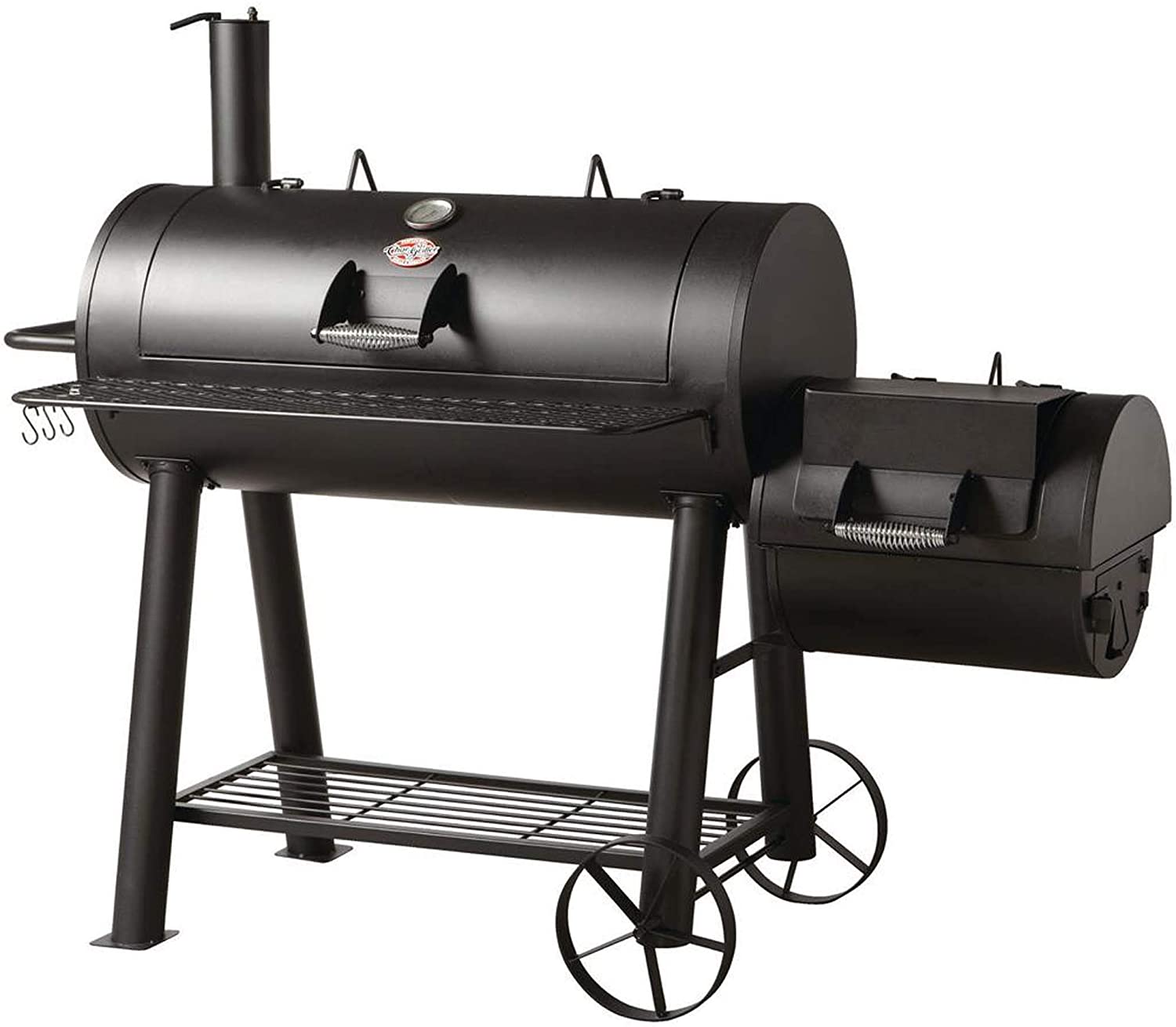 There is a center-mounted thermometer, which does a decent job in temperature reading. This cooking equipment comes with steel wheels placed below the firebox, serving as a good support system.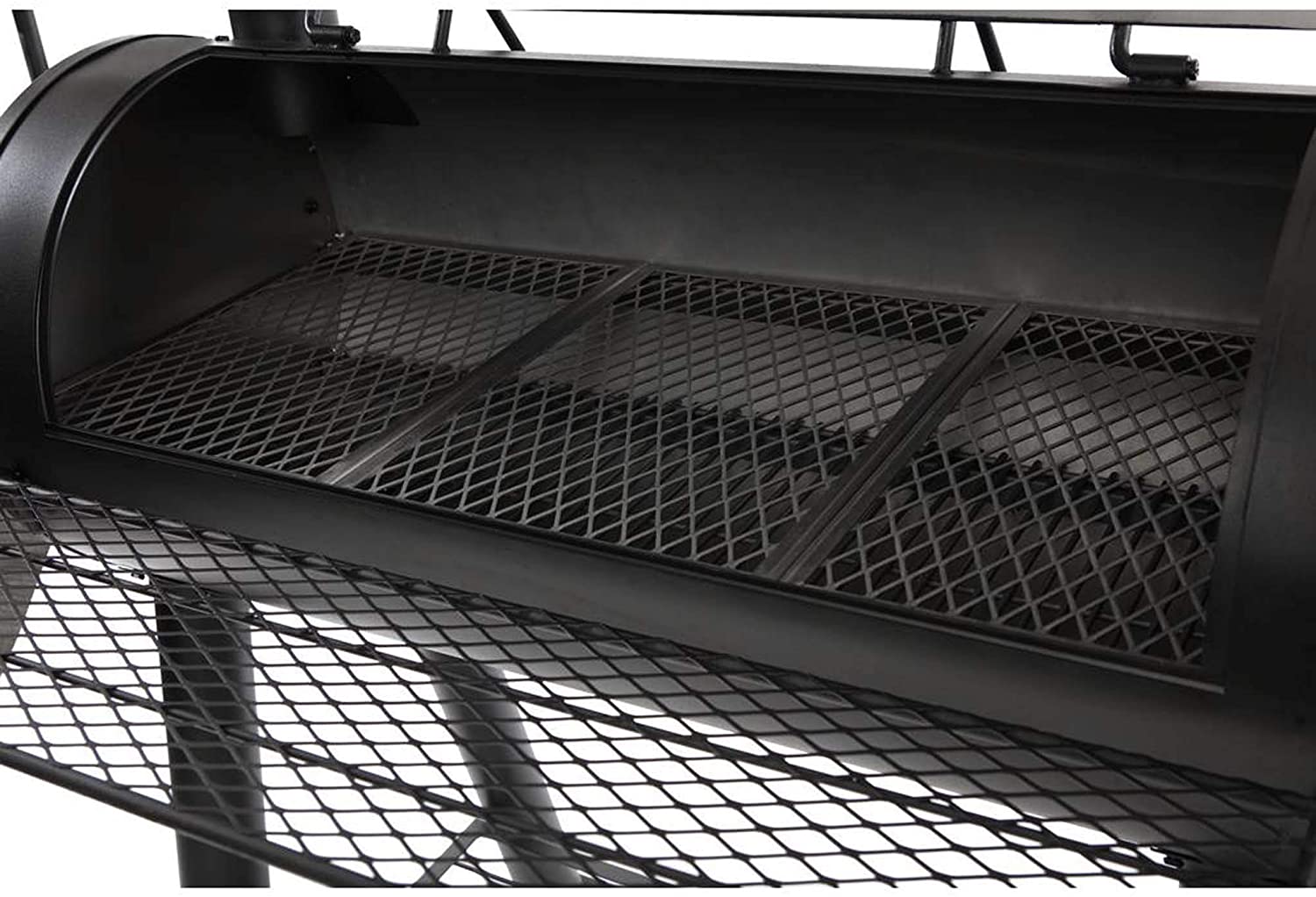 Overall, the Competition Pro 8125 is a well-built alternative to Oklahoma Joe's smoker and comprises features that are hard to find in an inexpensive model.

2. Dyna-Glo Signature DGSS1382VCS-D
Another sturdy piece of equipment is the Dyna-Glo Signature that is ideal for apartments with limited space. The smoker boasts a wide area — 675 square inches in the main barrel, while 287 square inches in the firebox chamber.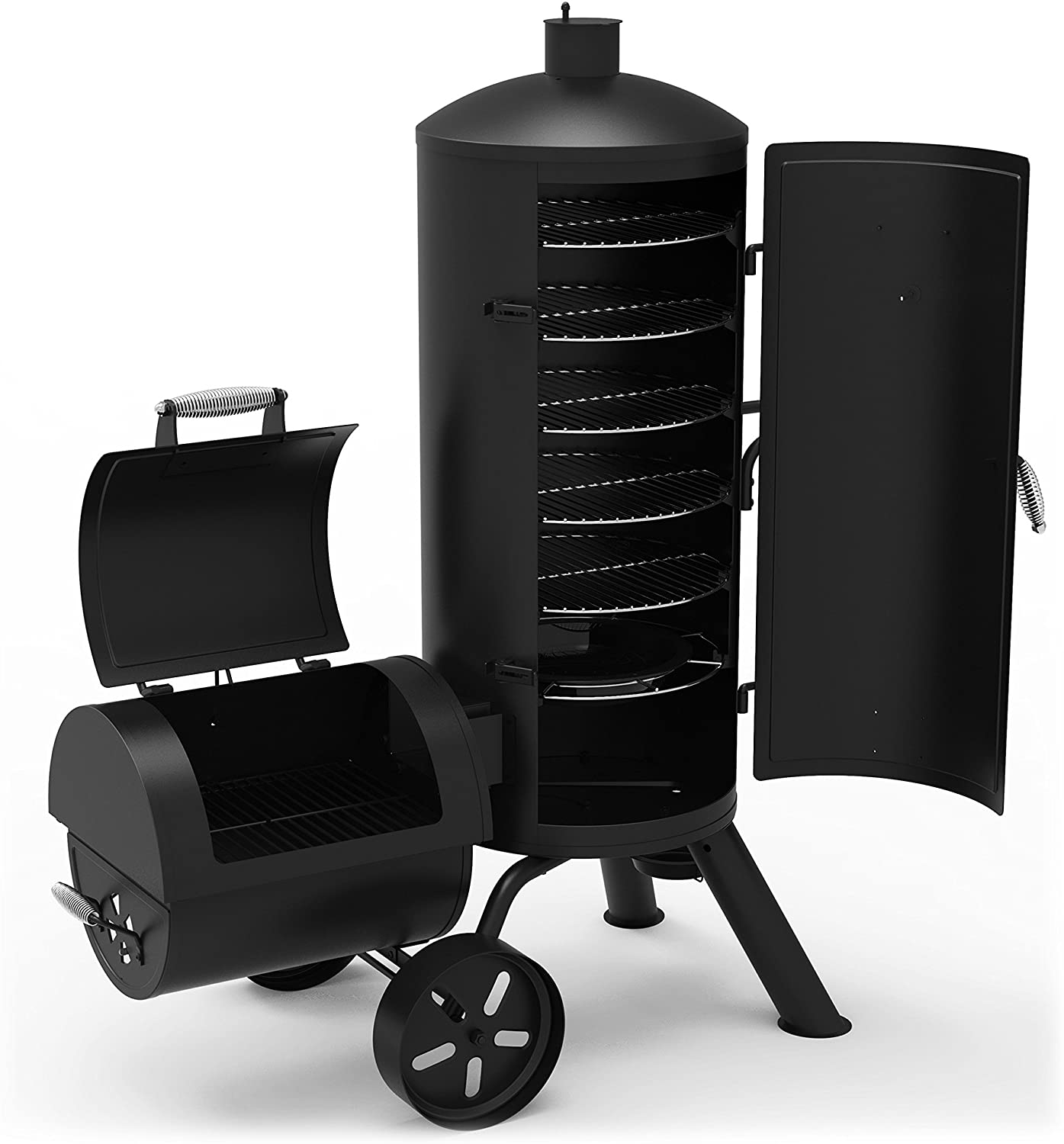 This smoker's firebox features a slide-out ashtray drawer for easy cleaning. The smoker is pretty neat with regards to temperature control. The vertical design of the smoker ensures heat distribution.
This is another tough nut to crack, as it is engrossed in heavy-duty steel — promising stability from high-heat and massive storage space. The oversized wheels of this machine provide excellent mobility before and after use.

---
VERDICT
Pleasing guests with those delicious briskets or ribs is a demanding job. Regardless of your skills in cooking, having the right pieces of equipment also plays an indispensable role.
Be it a beginner or a connoisseur of barbecuing — having the right kind of smoker does enhance the taste of meat. Oklahoma Joe's Highland Reverse Flow Smoker is certainly our mid-range pick, which ones yours? Please write to us in the comment section.
---
FAQs
Can wood be the only source of fuel?
There is nothing wrong with having wood as the only option for fuel. In case of bringing more smoky flavor to the meat, adding more wood is the best option. However, it is better to confirm before using wood as fuel, as people have their own preferences.
What can be cooked in this smoker?
Oklahoma Joe's Highland Reverse Flow Smoker is like most other offset smokers, but with a better heat distribution facility. Using this smoker, you can cook — brisket, ribs, pork butt, large blocks of meat, etc. Besides, any smoker, let alone this one — is excellent for sausages and chicken.
Is there any safety measure to follow when using this smoker?
There is not much to think about safety while cooking with the Oklahoma Joe's Highland Reverse Flow Smoker. Nevertheless, we suggest you seal the joint between the firebox and smoke chamber before use.
This is a cleaner process to include sealant when assembling. Similarly, there are plenty of joints in the smoker that can take advantage of silicone sealant.