Given the gravity of the situation, we are living in, owning a piece of high-intensity training equipment isn't that bad. HITs are generally fun and most wholesome activities when done with the right people and equipment. Quite like HIIT, HIT equipment is more suitable for weight and cardiovascular training.
The only thing that separates HIT from HIIT is —that the former is practiced without intervals, whereas the latter involves intervals. The market has products for both; however, in this article, we'll walk you through some of the best HIT workout machines for your home.
---
Why go for HIT Equipment?
The rewards you reap will help you significantly in shaping yourself the way you want without putting a step out of your home. Following are a few benefits on how having a HIT workout machine indoors will do wonders for you.
Cost-effective
Having a training kit in your home is considered an investment. With the fees of fitness centers escalating and may soon require you to break the bank in the near future —owning HIT gears is a worthwhile investment. You will also be saving on trainers, and work on already available tutorials on YouTube and other relevant sites.
High on motivation
There's always a lack of interest in dragging your body to the gym. This is an omnipresent problem that is prevalent across all age groups and in different parts of the world. With equipment right at our disposal, we feel the urge of working out. Motivation gets things done; nevertheless, we recommend not exaggerating the workout regime. Take time off to recuperate as well.
---
Best HIT Workout Machine For Home
HIT workouts are intense and arduous —their benefits are fruitful too. Here are some of our picks for the best HIT workout machine for home.
1. Concept2 Model D Indoor Rowing Machine
First up on the list is an indoor rowing machine — Concept2 Model D. The presence of a rowing machine in your home has plenty of benefits —stimulates the heart, lungs, and abdominal muscles. About the machine: well, this is arguably the most effective machine out in the market.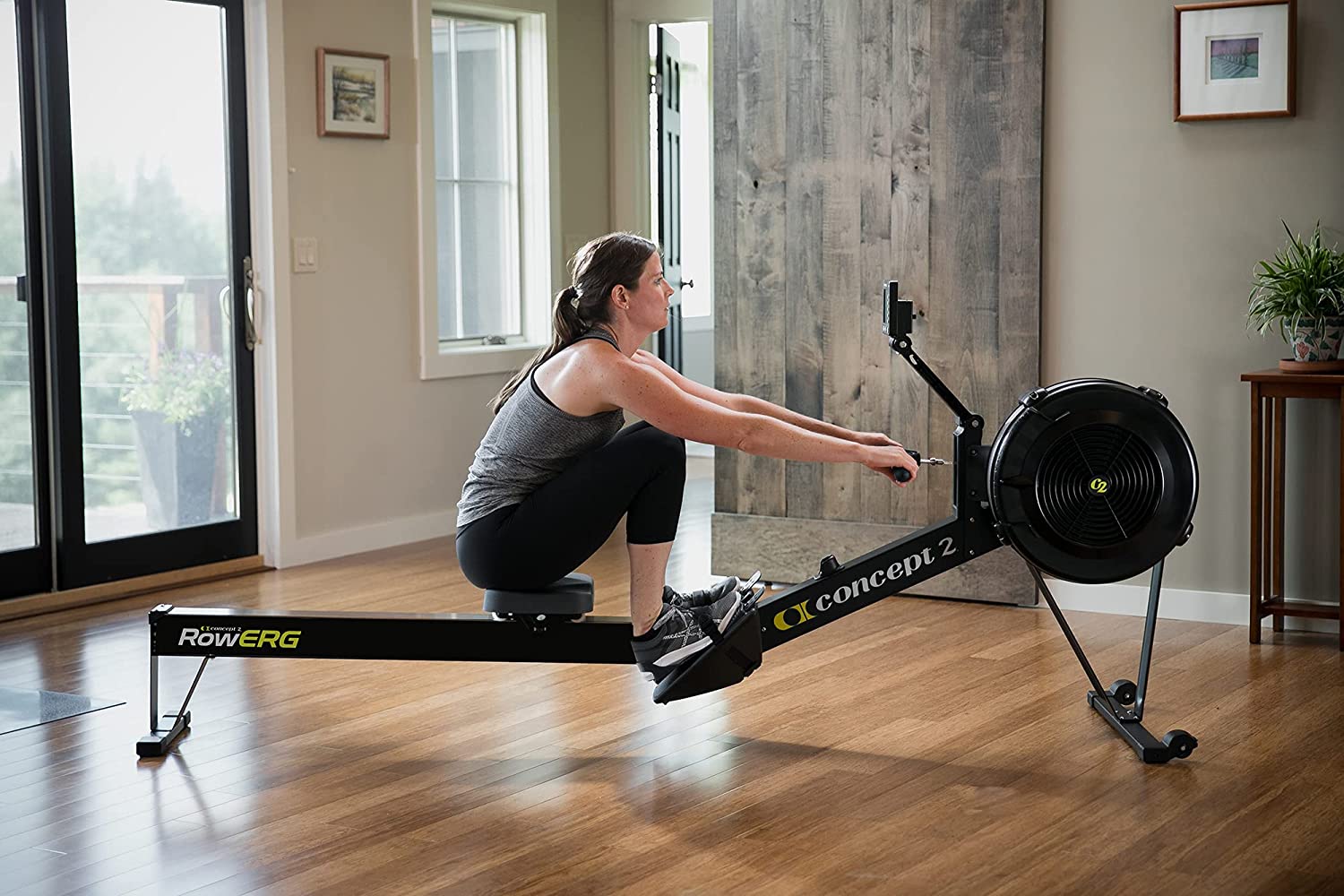 The Concept2 Model D features an improved PM5 monitor, allowing it to track data like distance, speed, calories burned, pace, and watts. The machine also works on Bluetooth and ANT+, letting you share data with heart rate monitors and apps. Furthermore, the machine boasts an adjustable seat that is made of an aluminum monorail.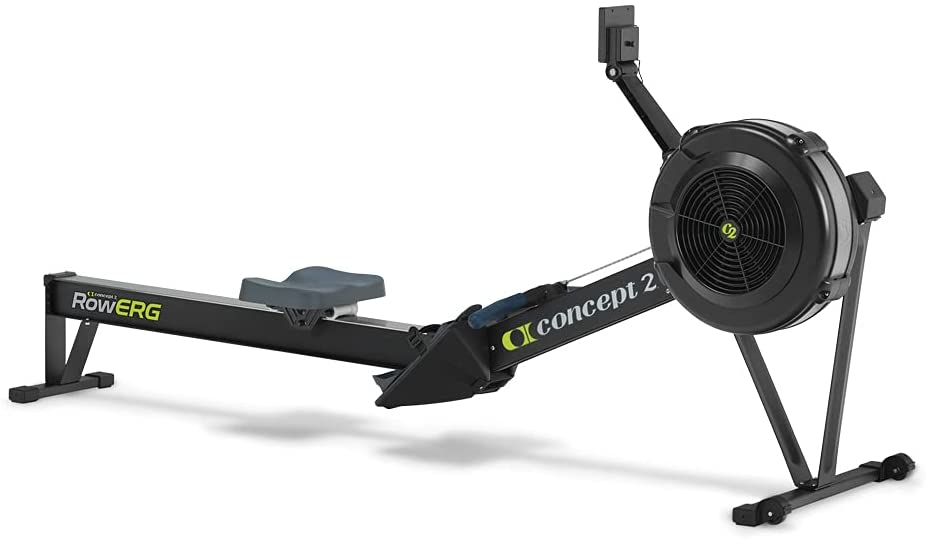 The ergonomic handles add some comfort as you toil for extra hours on the machine. Concept2 is supplied with a five-year warranty on the frame and a two-year warranty on the monitor and parts.
2. Fit Simplify Resistance Loop Exercise Bands
Resistance bands have often been overlooked as the most sought-after equipment that could also be considered as an alternative for weights. Fit Simplify Resistance Loop Exercise Bands comes with five 12-inch by 2-inch bands available in resistance ranging from extra-light to extra-heavy.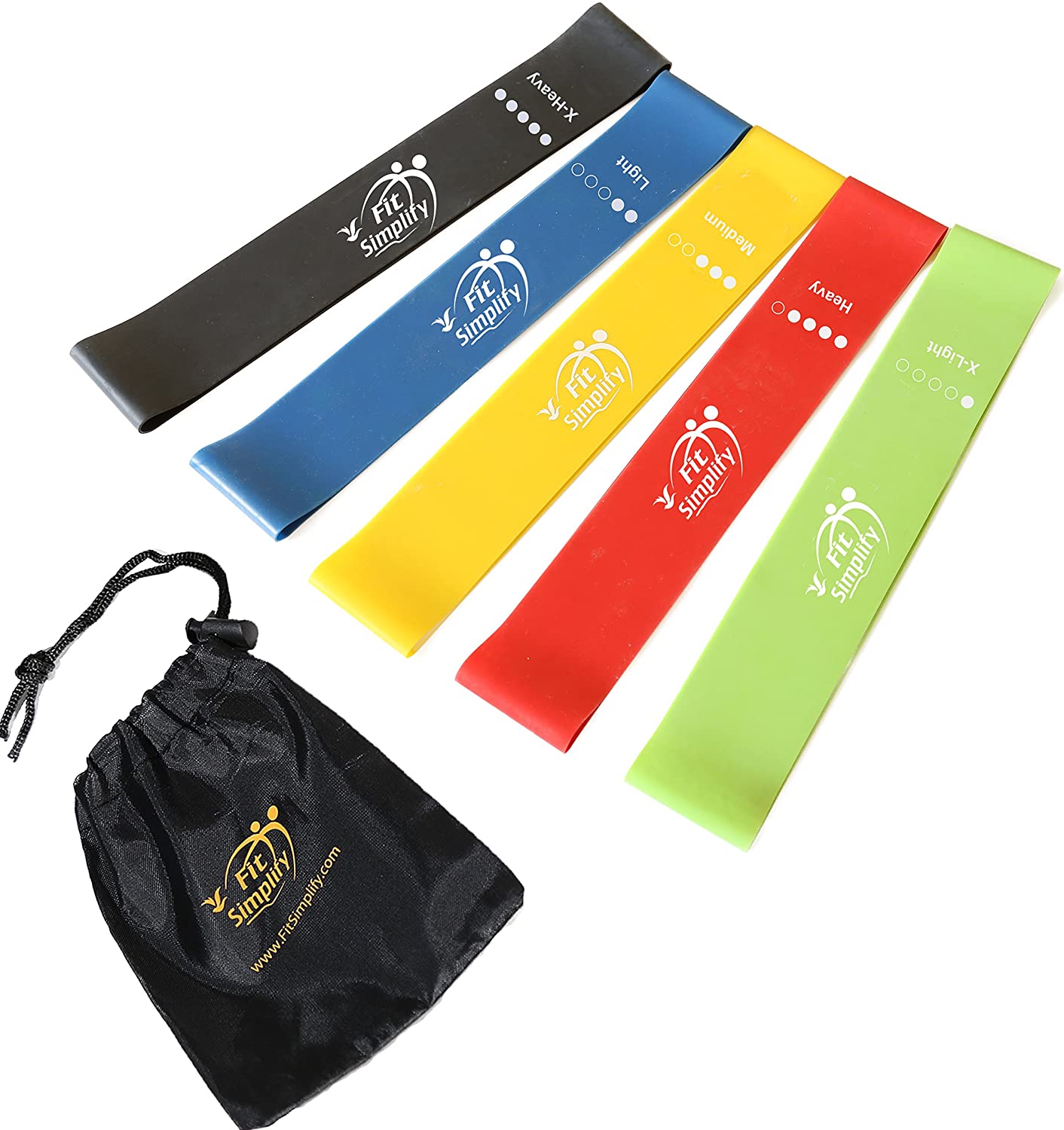 Each of the included five loops are made from heavy-duty, tear-free latex. The bands are much lauded for upper and lower-body movements. These five bands are accompanied by an instruction guide, including a ton of illustrated exercises to simplify everyday workouts.
Fit Simplify's kit of best-selling bands is a pocket-friendly substitute to the machines. These bands are stretchy and have been tried and tested for over a gazillion stretches. The makers also offer a lifetime guarantee on the entire set.
3. Everlast 70-Pound MMA Heavy Bag Kit
For a total-body workout behind closed doors, hitting a punching bag comes with colossal benefits. The mixed martial fanatics can leverage the use of this tough-nut from the house of Everlast. This 70-pound heavy bag kit is a classic beginner's pick that comes clubbed with long-lasting materials including sifted sand.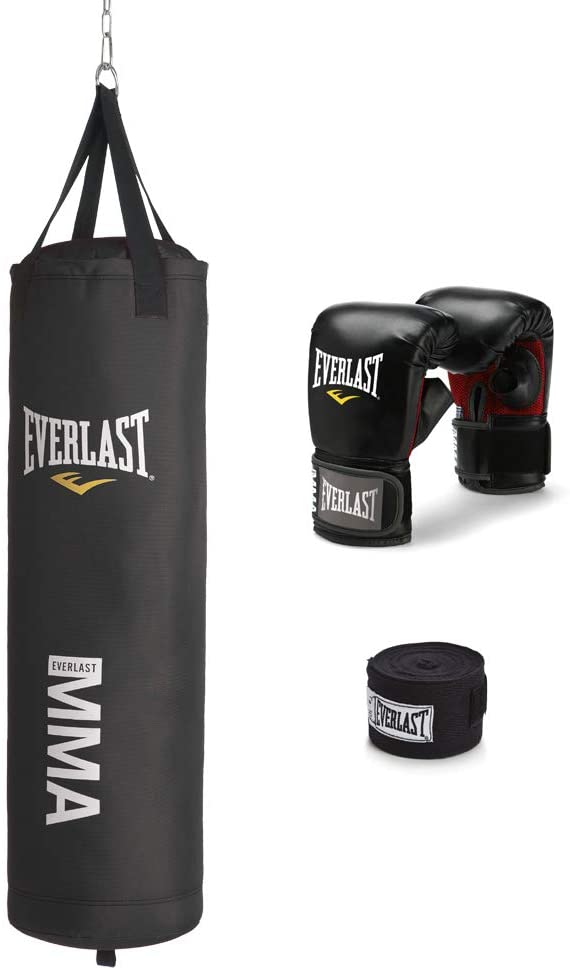 Besides the quality of the bag, you will also get a 108-inch hand wrap to prevent your hands from bruises, a pair of boxing gloves, and a bungee cord for extra resistance. The model is compatible both indoors and outdoors — can either be used on an Everlast stand or hung to a ceiling anchor.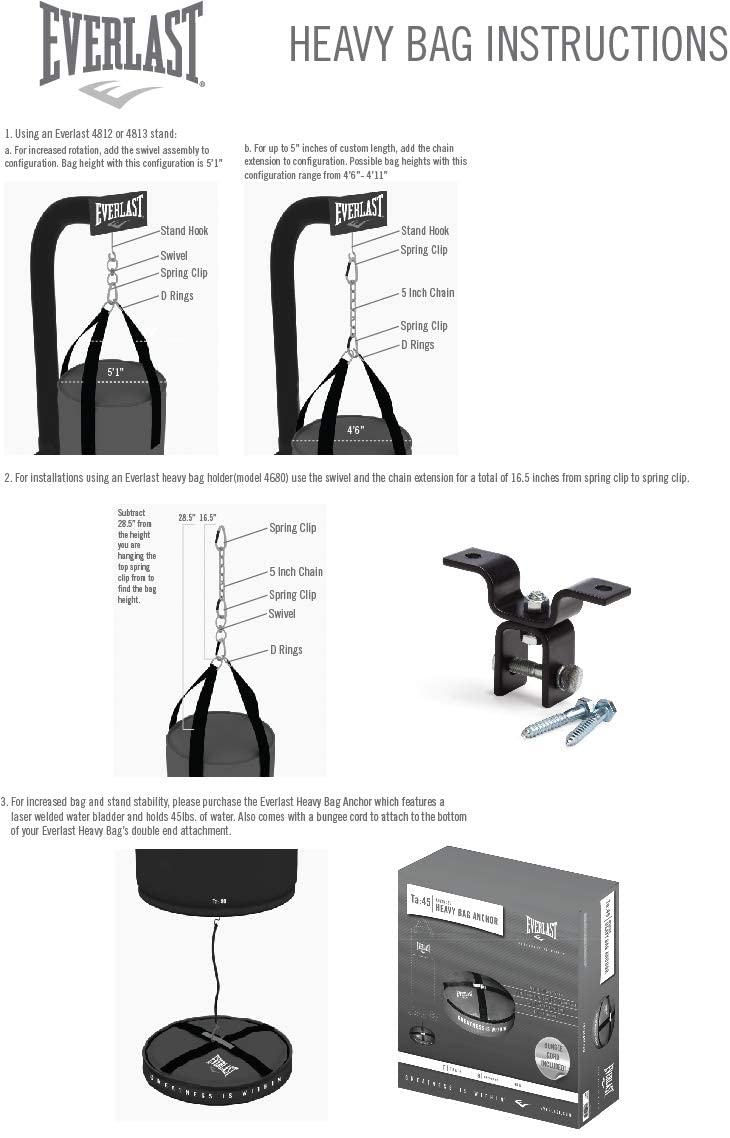 Everlast's MMA Kit has garnered heaps of praises from MMA artists from all around the world. Also, the lifetime warranty that comes with this kit makes it a worthy candidate to have it installed in your home.
Also Read: Best Potting Soil for Tomatoes: Juicy & Healthy Tomatoes Guaranteed
4. XTERRA Fitness TR150 Folding Treadmill
Treadmills are a staple in the households of workout fiends —running, in fact, makes cardio activities fun and rewarding. One treadmill to watch out for is the XTERRA Fitness TR150. This treadmill is a suitable match for small, compact spaces —with the tread belt measuring 16 x 50-inches.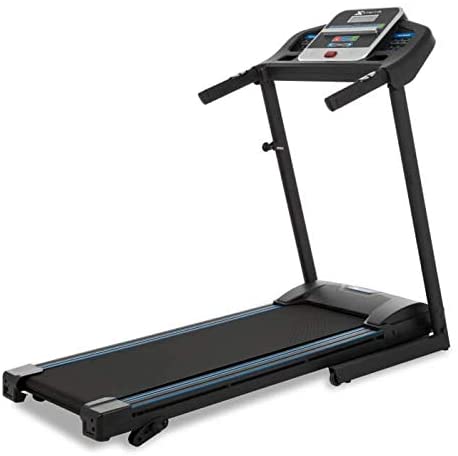 The treadmill's USP lies in its ability to shift speed levels during workouts, ranging from 0.5 to 10 mph. It comes with 12 built-in programs that offer you complete control over your workout regime. There is the 5-inch screen that will feed you all workout-related data.
The TR150 is a cost-effective buy in this market inundated with expensive treadmills. What's more, you also get a lifetime warranty on the frame, while the motor comes with a one-year warranty.
5. Yes4All Adjustable Dumbbells
Last in the list of Best HIT Workout Machine For Home Yes4all Adjustable Dumbbells are affordable HIT equipment made using a gym-quality iron cast. The product is chrome textured clubbed with solid handles that are non-slippery and stay comfy while you are working out. These sets of dumbbells are crafted using an excellent cast press.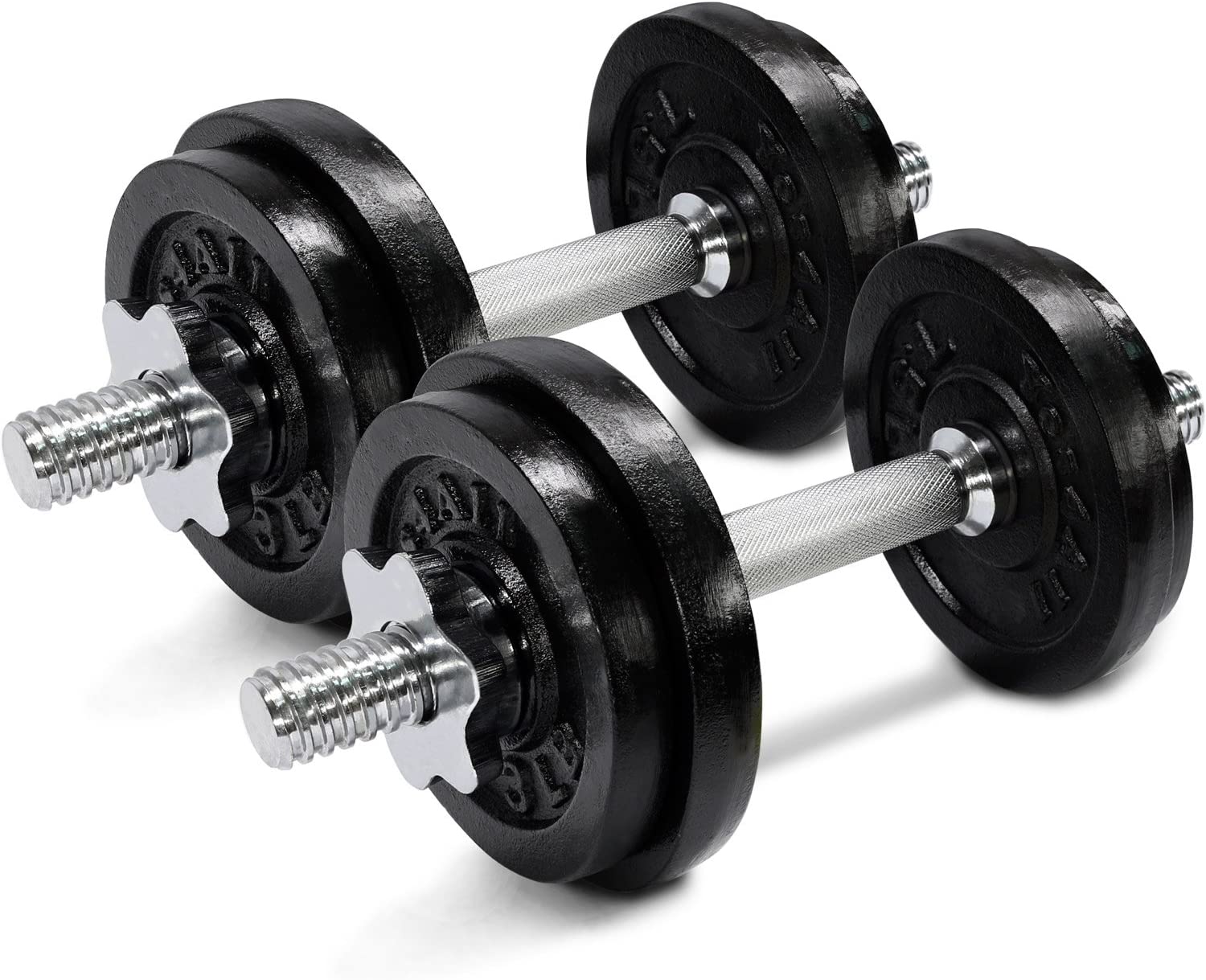 These dumbbells sport a 16-inch chrome-finished handle, ensuring you have a secure and non-slip hold. The string finish of the dumbbells features star bolt collars that enable plate alterations. The dumbbells can be customized up to 105 pounds, which are best for fitness enthusiasts who prefer to tone their muscles.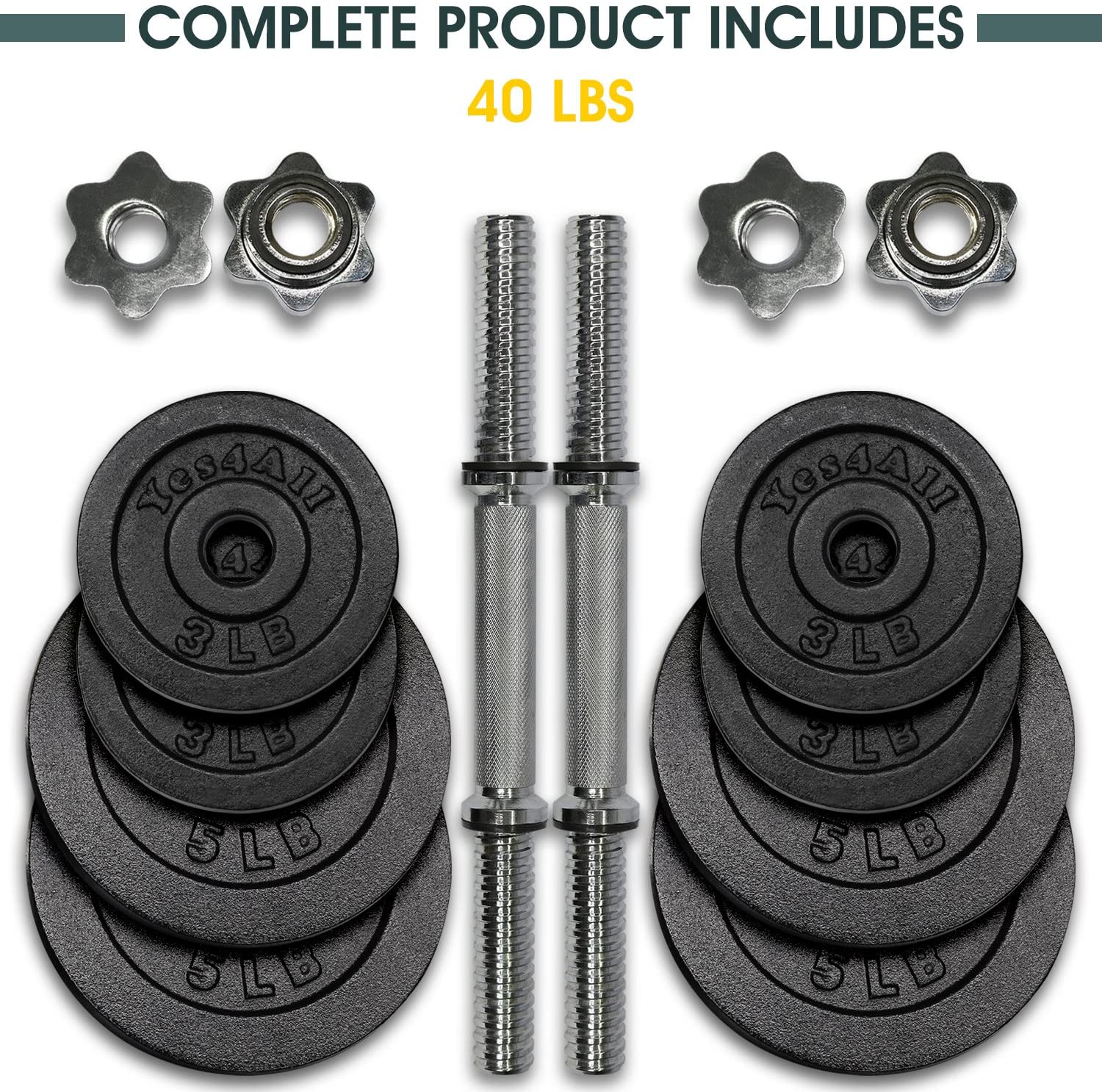 The set includes four 2.5 pound plates, four 1.25 pound plates, sixteen 15 pound plates, 1.25-inch bars, and four 5 pound collars. The openings of these plates tend to fit the bar with a width of 1 inch. These dumbbells also come in red color plates with handles in black.
Also Read: Best Walking Treadmills for Home Use: Tested
---
Wrapping Up
The mentioned products come with a ton of benefits —with an only catch —you need to push yourself to attain your goal. Two highly-praised pieces from this lot that guarantee results would be — Concept2 Model D Indoor Rowing Machine (although slightly expensive but does the job) and XTERRA Fitness TR150 Folding Treadmill.
Get the most of your indoor training with the machines mentioned here. If you've been using one from this list, mention your experience in the comment section and let us and our readers know.
---
FAQs of HIT Workout Machine For Home
How long should each workout last?
Trainers and health experts suggest working out for about 30 to 45 minutes and maintain the same for about three to five times a week. Nevertheless, the length of your workouts completely depends on your goals, and how soon you wish to achieve the same.
What are some benefits of high-intensity training?
The benefits of HIT workout machines are plenty, we've jotted down a few:
They escalate heart rate and help become fit quickly
A simple yet effective way of burning calories
Works effectively on both beginners and skilled athletes