Starting the journey to your ultimate fitness goal can be quite intimidating at first, but not if you have the right gym equipment alongside. A weight bench is a piece of multi-functional gym equipment, which can help kick start your fitness journey with a single investment, that too in your budget.
A weight bench is one of the most critical things in the gym that helps in toning the body but also maintains our weight. Though it is usually believed that having a weight bench requires spending a lot of bucks, which is not true.
There are several budget-friendly best weight benches available out there, which will help you to stay fit. But before that, you need to know the things you need to consider before buying a weight bench. Let us have a look through that.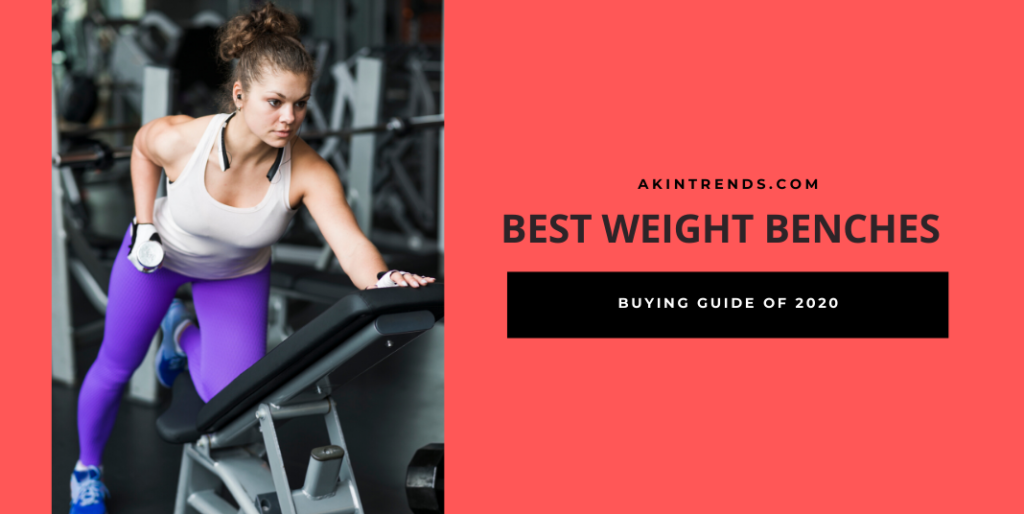 ---
Things to consider before buying a weight bench
The following are some of the key factors you need to keep in mind before purchasing a weight bench.
Weight capacity
The weight capacity of the bench depends on the capacity you can handle. If you are used to handling more weights, then you are required to buy a more well-built and sturdy bench for the same. The weight capacity means the users weight and the amount of weight you can lift.
Stability
Always make sure you buy a stable bench so that it stays in place while you work out. The stability can be best defined by the material used. Based on our experience, we assure you that steel is one of the best stable structures so far.
Comfort and cushioning
Comfort and cushioning are two of the essential factors to be considered. Ensure that the back of your weight bench has a foam padding, as this maximizes safety while bouncing front and back and also having less pressure.
Ease of storage
If you plan on setting up a home gym, then you need to ensure that the equipment is compact and is easy to assemble and store, making sure that you need not compromise your house plans.
Moreover, you also should be ensuring that the assembling features are suited for beginners so that it is easy to assemble and store.
Now that we've discussed the important things to consider before buying a weight bench let us take you through some of the best benches to suit your buying guide.
Also Read: 12 Best Folding Exercise Bikes of 2020
---
Best Weight Benches of 2020
With a plethora of machines available in the market, we ease your buying process with this list of the best weight benches of 2020.
1. Bowflex SelectTech Adjustable Bench
Bowflex SelectTech is one of the best weight benches that offers six different angles for complete versatility, ranging from 30 degrees to -20 degrees. The bench is quite easy to assemble and store, while it also comes with removable leg support for decline position support.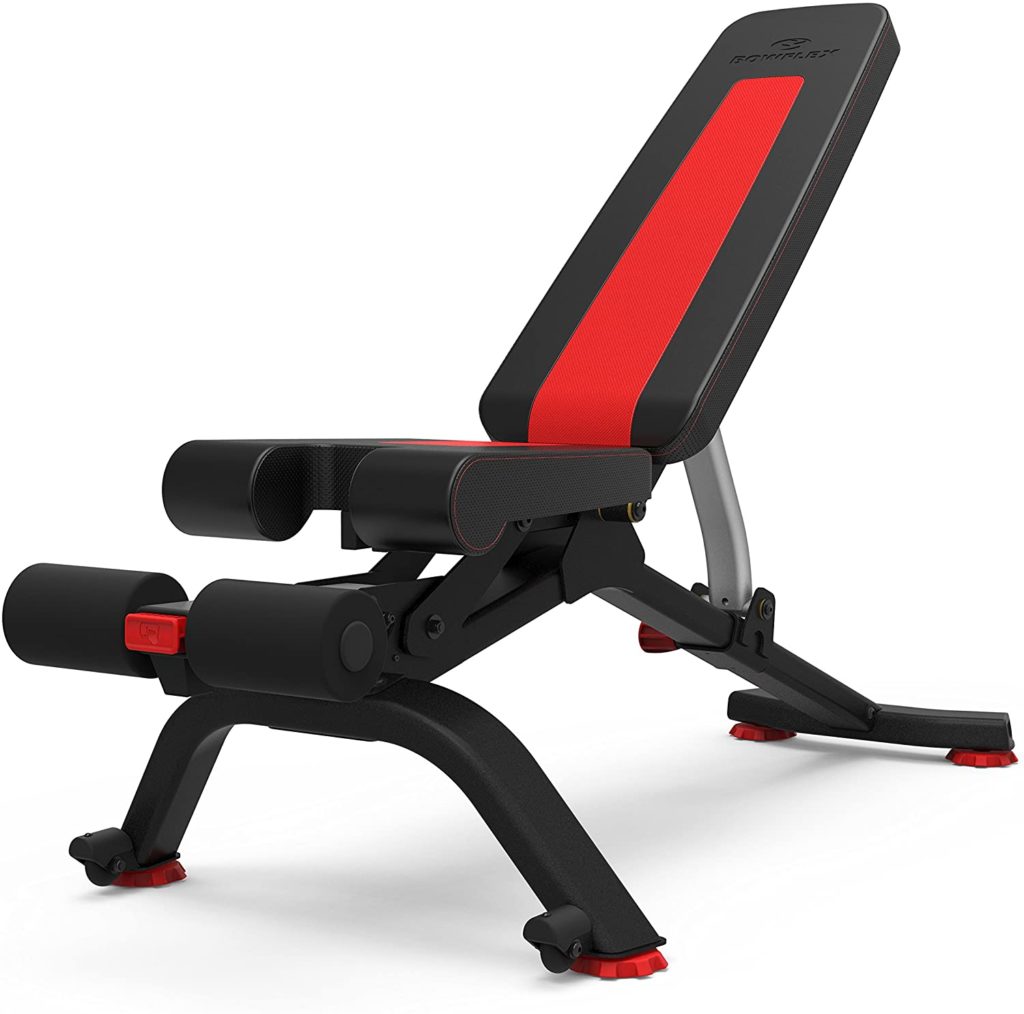 It is a heavy-duty bench that also comes with a few wheels to transport within a space easily. Moreover, the bench can stand a load capacity of 600 pounds, which is huge.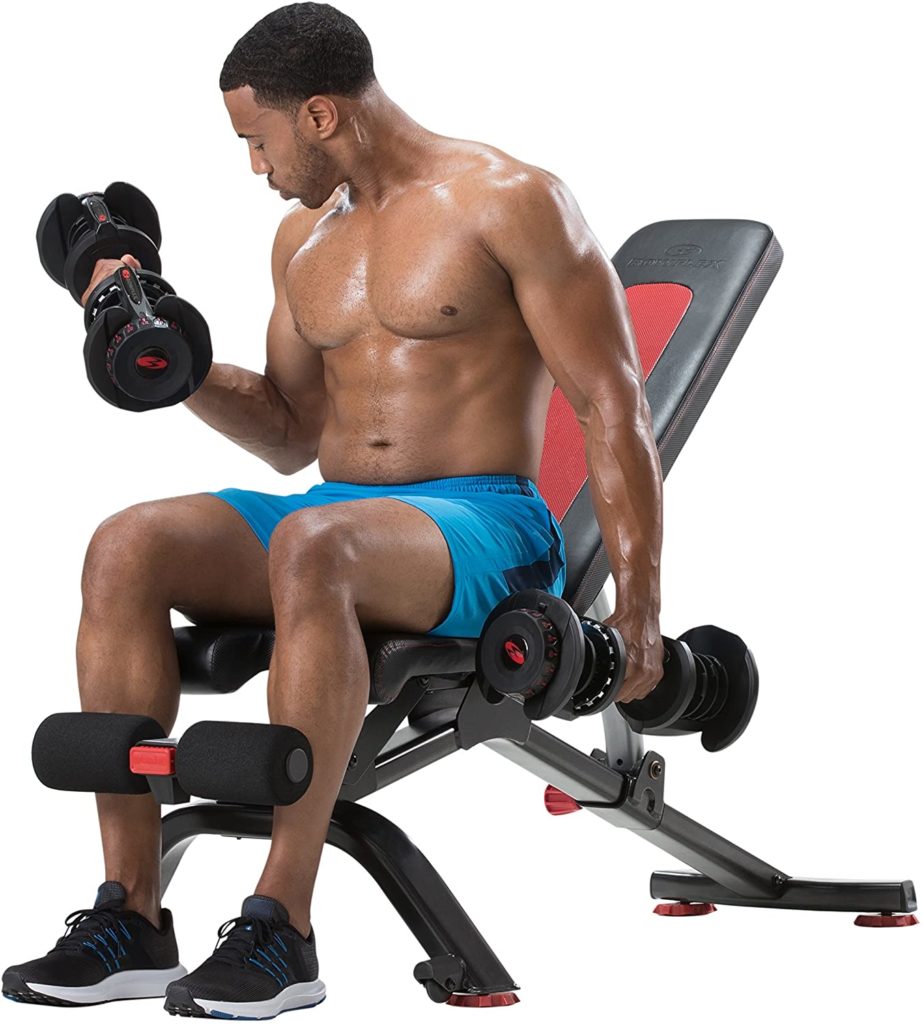 Not only this, but it is also made of quality steel that tends to add stability, sturdiness, and durability so that the bench lasts long.
2. Tianmi Home Gym Adjustable Weight Bench
Tianmi's Adjustable Weight Bench is a compact size adjustable weight bench which is composed out of heavy-duty quality steel. This machine sports an extraordinary triangular support structure that is stable, durable, and sturdy.
The bench is designed such that to provide eight back positions with four-seat positions for a full-body workout session. Besides, you can adjust the position easily by pulling the fast bolt, which then gets locked automatically for extra security.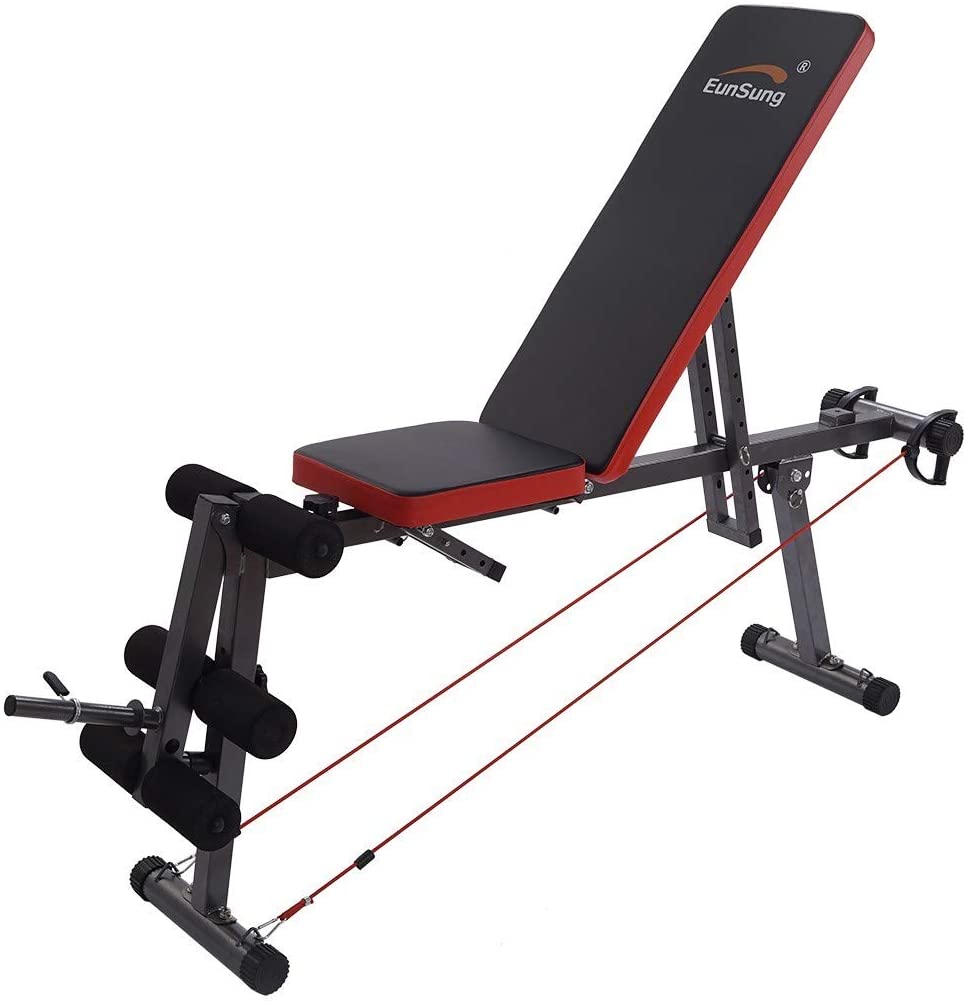 The bench has a very minimal assembly and storage facility. It can be easily folded under the bed or against the wall. Furthermore, the bench can hold a weight capacity of up to 660 pounds.
3. Gold's Gym XR weight bench
Gold's Gym XR is a multi-functional weight bench that can be conveniently adjusted in angles like incline, decline, or flat position. The bench is affordable as well to suit your needs at your budget.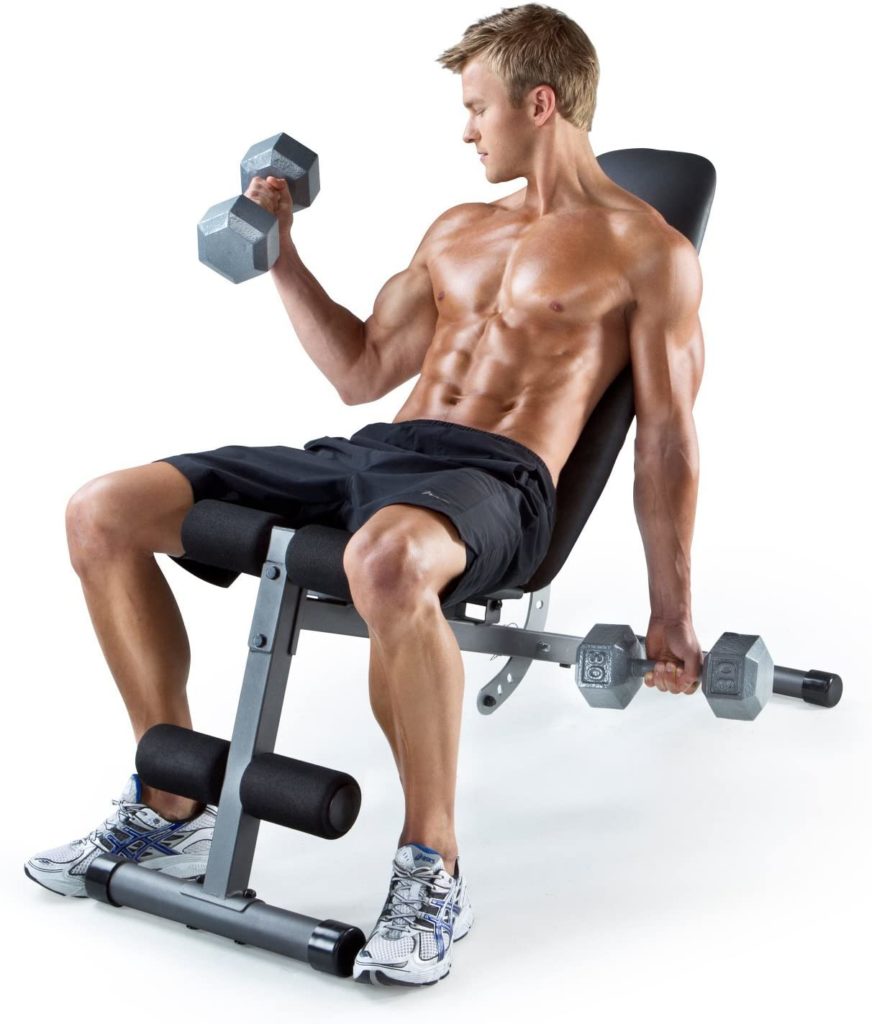 This weight bench features a four-roll leg lockdown that helps in adding definition to your abs, obliques, and hip flexors. The seats of the bench are decent and durable, which lasts for more than conventional vinyl seats.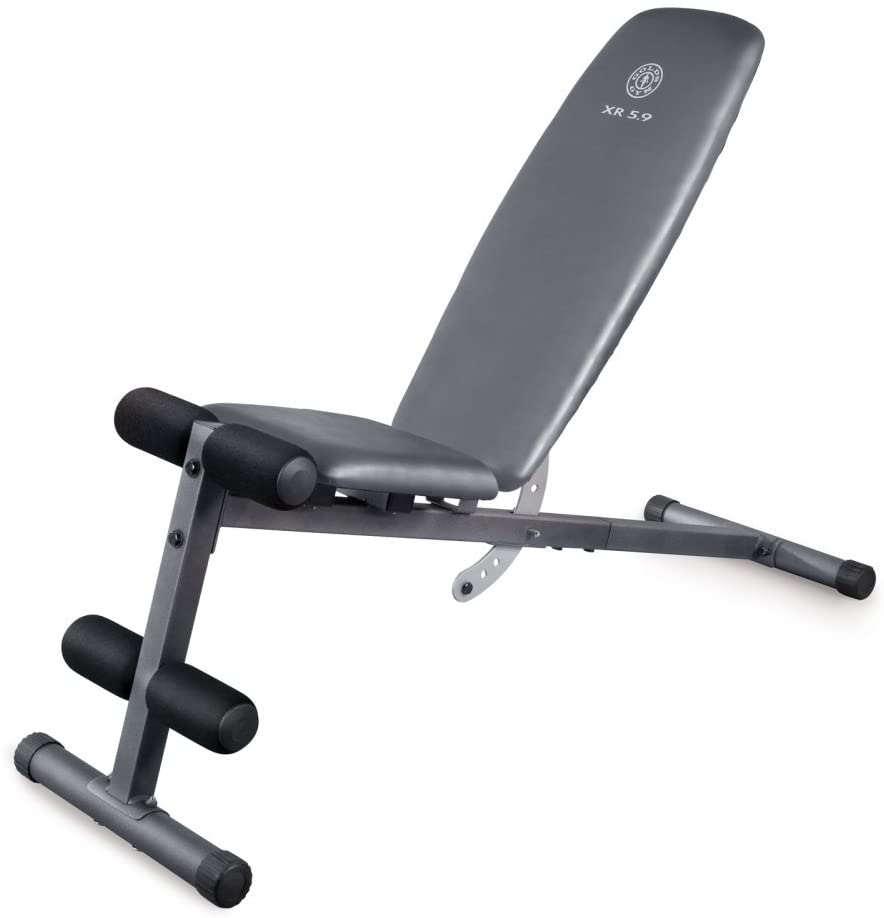 Moreover, an exercise chart comes along the bench from where you can explore and learn different exercises to maintain your weight. This machine can hold a maximum weight capacity of 300 pounds.
4. Ai xin Foldable Dumbbell Weight Bench
Ai xin's Foldable dumbbell is perhaps the best exercising equipment for a full-body workout. This fitness bench guarantees mechanical support, safety, as well as stability.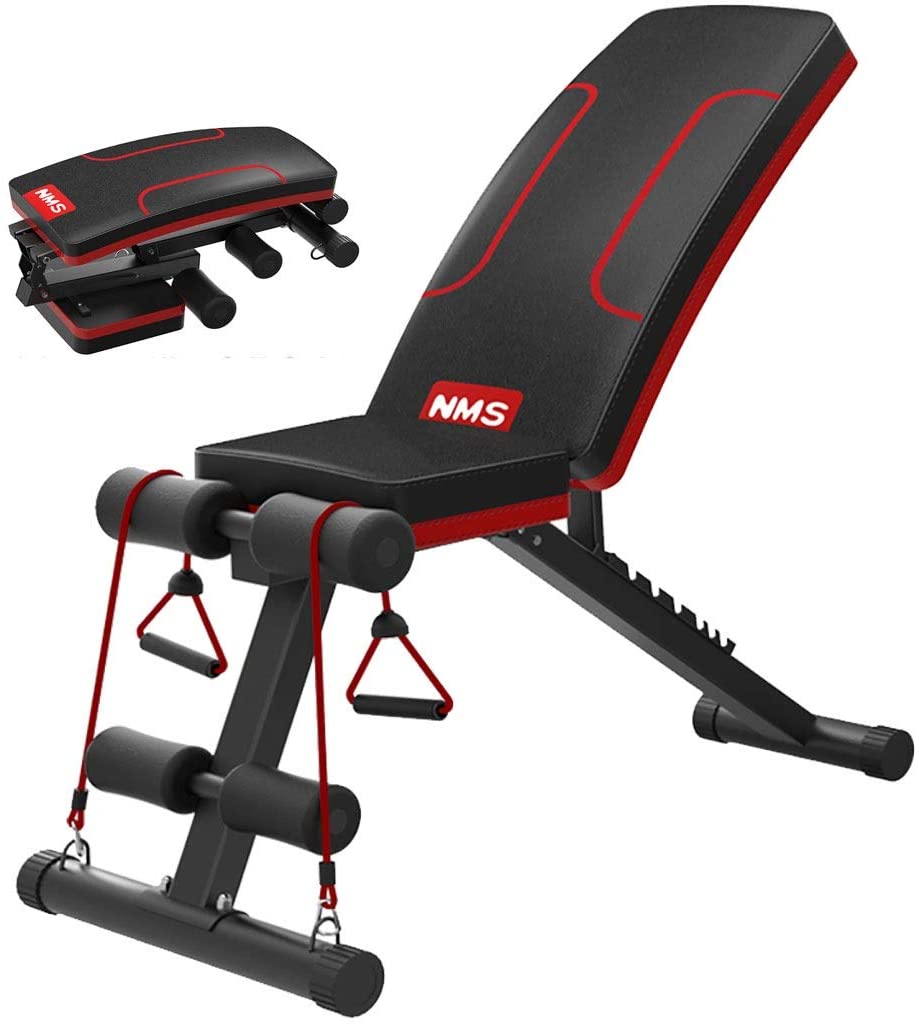 The seats are made of leather that offers extra comfort to users. The bench is designed for full-fledged workout sessions, making it suitable for biceps, legs, abs, shoulder, abdomen, and more.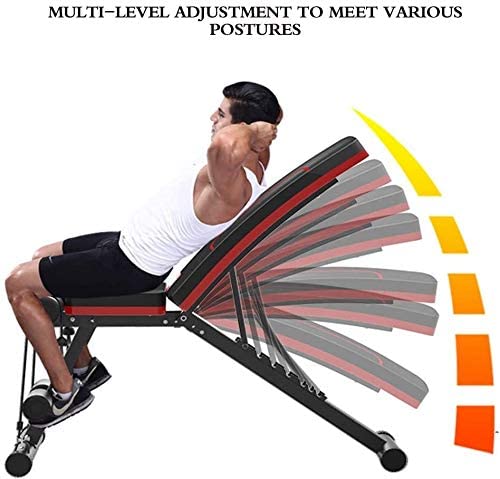 The height of the backrest is adjustable to 6 positions. It can be suitable to sit up and dumbbell exercises, which helps you improve your strength. The maximum weight it can take is up to 300 kgs.
5. Yoleo Adjustable Weight Bench
Yoleo's Adjustable Bench is made of heavy-duty steel that vouches for great balance and durability to the users. For effective bench pressing and shoulder pressing exercises, this machine is supplied with seven adjustable positions. The maximum weight load it can hold is 330 lbs.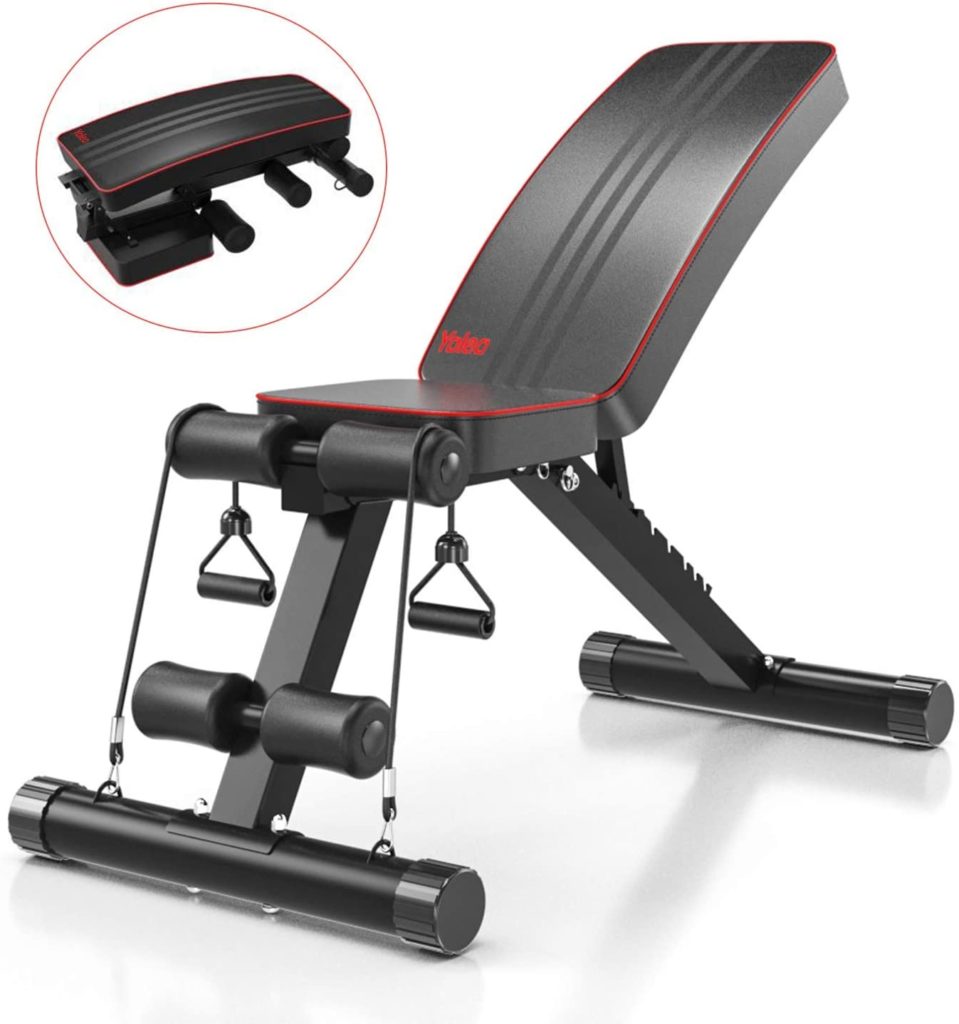 The bench is easy to assemble and store, which saves time and space. It boasts of high-density padding that allows you to work out for long periods. This comes with anti-slip roller pads, which prevent feet from slipping during vigorous workouts. This workout machine comes pre-assembled, saving your efforts of setting up.
Also Read: PowerBlock GF-SPDBLK24 Adjustable SpeedBlock Dumbbell In-Depth Review
6. Marcy Flat Utility Weight Bench
Marcy's Flat Utility Weight Bench is a simple, quality workout bench that doesn't sport any wires. The frame of the bench is made of powder-coated tubular steel, which provides stability, sturdiness, and durability.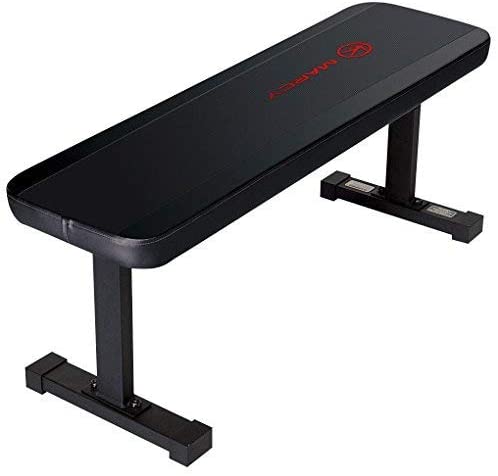 The padding of the seats are durable and made of comfy material, keeping in mind the comfort of the user. The bench allows you to enjoy a full-fledged workout session in order to get the best of dumbbell and bodyweight exercises.
The maximum weight load the bench can take is around 600 lbs. The Marcy Flat Utility bench is safe for every exercise program, offering you the freedom of performing intense gym sessions in your abode.
---
CONCLUSION
Weight benches are one of the best ways to embark on your fitness journey. These benches are easy to use yet very efficient to help you perform various kinds of workouts.
Choosing an appropriate weight bench for your home or gym can be tricky at times, but with the help of this list of best weight benches and the key factors, you will draw a conclusion. These benches with uncomplicated maintenance and excellent workmanship are the best ones to go for.
Now that you know what to look for choose the bench suitable for you and get going!