A Bluetooth speaker is a really handy accessory when it comes to music and smart devices. A portable speaker is nowadays unavoidable during a trip or picnic, or maybe a speaker can make your normal day more enjoyable.
The real pressure comes when you decide to have one of your own. It can be stressful because the market offers a wide variety of products. You can find speakers in all shapes and sizes within a reasonable range of prices.
This article is to help you find the right device for you. We are introducing to you our top suggestions for this year and consider this as a guide for you. Unlike smartphones, you cannot try the speakers beforehand of the purchase.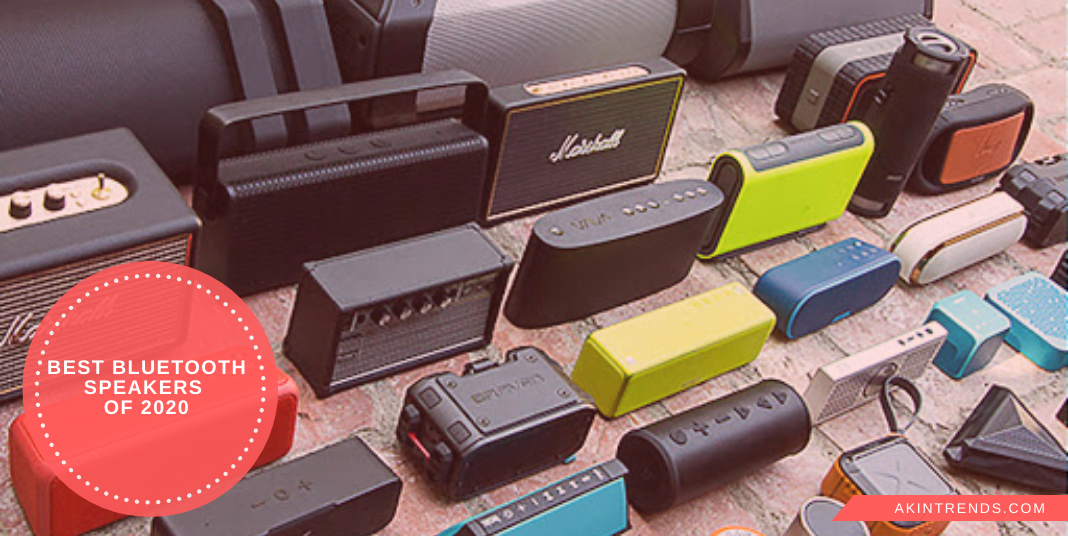 The next thing close is to go with the specifications that meet your demands. So let's talk about the specifications and the features you should be considered before finalizing with a product. The list starts with:
Understand the specifications
The specifications help you in a situation where you are unable to test the speaker for yourself. Even it is not good enough, but getting to know about the specifications and deciding on it is a good start.
The version of the Bluetooth also plays a role in the quality of the audio. It determines the audio precision as well as the distance between the device and the speaker.
Bluetooth 5 is the latest version as it drastically improves the data transmission rate and range. But still, it is not seen in most modern speakers.
But our recommendation will be to go with Bluetooth 4 or better as this version comes with the support for low energy profile, better battery life and it has about 60 meters range.
Apart from wireless connectivity, it is also great to have a wired connection. So check for an auxiliary connector. You can find it marked as 'Aux-In' in the specifications.
Having such a wired connection can be handy when in situations like saving up the battery on the speaker or your phone. It may also help in getting better sound quality too.
Most of the speakers also have NFC which helps in quick pairing with your devices. A microphone is an excellent feature to have. It lets you answer the calls directly through the speaker itself, acting like a speakerphone.
This helps you when getting a call while using since you don't need to go looking for the phone. Interacting with the virtual assistant on your phone can also be done by the connected microphone.
Frequency

The frequency response is measured in Hertz. It is described as the range somewhat between from 100Hz – 20,000Hz. It is said that the wider the range, the better the quality of the audio from the speaker will be.
But the bigger range alone will not guarantee a good sound, and it all depends on how you perceive the sound too. It can vary from person to person.
One more thing to keep in mind is that it depends on the ability of a person to perceive the sound. In other words, the age of the person is a factor, as it reduces with time.
Modern Bluetooth speakers are capable of more than just streaming music. The next big trend is the smart speakers that are making their way into different parts of the world now.
Amazon's Alexa and Google's home series are examples. Check for the feature of companion support. It helps you manage multiple speakers, check battery life, or to update the speaker's firmware.
If you have the habit of listening to a lot of high-resolution audio files, it helps to have aptX HD or LDAC high-resolution audio support file. You will experience a big difference with the right audio profile support and a compatible device.
Another useful feature will be to have the support of pairing multiple speakers. It will provide you the bigger sound. There will be scenarios where one speaker will not be enough to evenly cover an entire room, in which multiple paring speakers come in handy.
You can go with the option of paring two speakers in stereo mode, which will be good with your uses. Also, there are brands that provide the option of connecting your speaker with 100 more speakers.
If the speaker has a standard USB charging port, it will be an added convenience. If you are outdoors or at your friend's place and you find yourself not having the bundles cable with you, this feature comes in handy.
Most speakers also come with a Micro-USB port and making it possible to connect them with power banks.
Drivers can be called as the heart of any speaker. Most speakers come with a 40mm driver if it is of decent size. If you go for bigger drivers, the size of the speaker will be always likely to be big.
The number of drivers present in a speaker and its placements as the ability to make a difference in the speaker's sound. Bluetooth speakers which are small in size comes with single and full-range drivers which are positioned facing upwards or downwards.
This helps them to sound better. Nowadays many speakers come with a twin driver setup which will be noticeably louder. Since there is not enough space for a woofer in Bluetooth speakers, most of the manufacturers install passive radiators.
These radiators vibrate to produce bass. For someone who is a fan of rock or electronic music having speakers with passive radiators really help.
Where the speakers will be used
Keeping the specifications aside, you will also have to think about how and where you will be using the speaker. Because if it is mostly for your home use, you will have to find one that will blend with your home décor.
If the speaker is going to be used in the showers or outdoors mostly, then the ideal speaker for you will be a rugged and waterproof speaker. You can find plenty of options within a reasonable price range.
Battery life is also another important factor if you need to consider. Especially if you can using the speaker outdoors where you have no access to power, let's just say camping of trekking.
If that your case, you have to go with the speakers which promise a day's worth of battery life.
Also Read: 10 BEST MEN'S WATCHES UNDER $100
---
Five Best Bluetooth Speakers of 2020
1. Ultimate Ears BOOM 2 – Phantom Edition
Ultimate Ears Boom 2 is a compact and durable Bluetooth speaker that comes with a louder and original sound that its original model. The speaker comes with a non-removable Lithium-ion battery which lasts for 11 hours.

It can also be paired with another UE speaker for stereo sound. With 30+ feet Bluetooth range this speaker comes with 90Hz frequency response, two 1.75″ drivers and two 1.75″ * 3″ passive radiators and has NFC, Aux-in and USB features. It weighs about 1.2 pounds.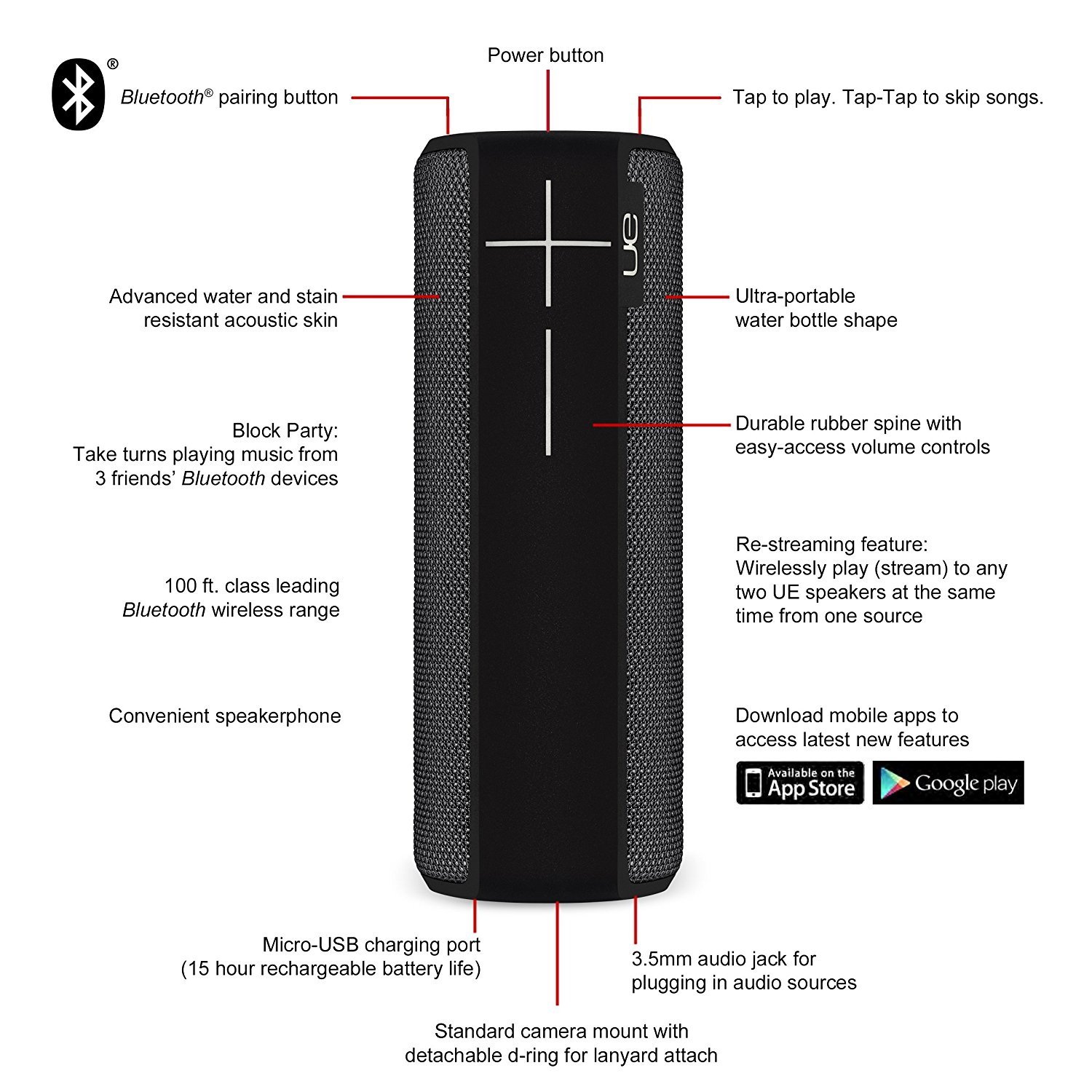 2. FUGOO STYLE S
Fugoo Style S is an extraordinary Bluetooth speaker that offers the class booming sound quality that you can only find in audio speakers above $200.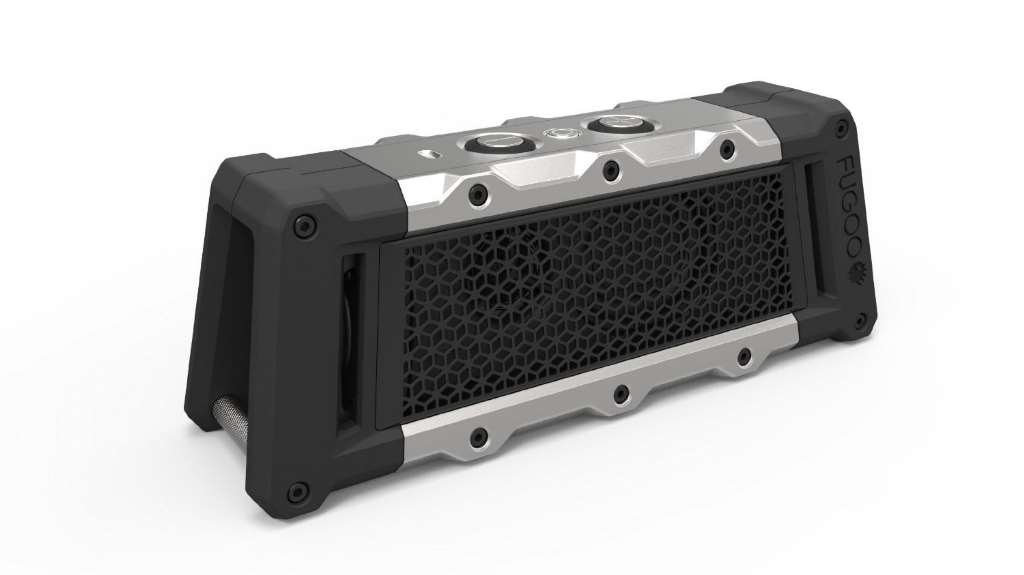 It can be called a versatile performer since they have a well-balanced sound across the spectrum-treble, midrange and bass. It comes with 100 feet wireless range. Has two 28mm neodymium tweeter, two 39mm neodymium aluminum domed mid/woofers and two 43mm*54mm passive radiators.
The attractive design is one of the best features of this product. It is tough enough to bear fall and water, and the rugged design is admired by everyone. With a size of 8.3*2.9*2.5 inches and 27 ounces of weight, this speaker comes with 15 hours of battery life, 60Hz-20Hz frequency response, Aux-in,  and voice controls.
3. JBL Charge 3
JBL Charge 3 is a Bluetooth speaker which has a great balance between features, sound, and price. It is one of the best Bluetooth speakers in the market right now. Has an IPX7 rating which means it is not only splash-proof but completely waterproof. It offers a battery life of 20 hours which is quite impressive.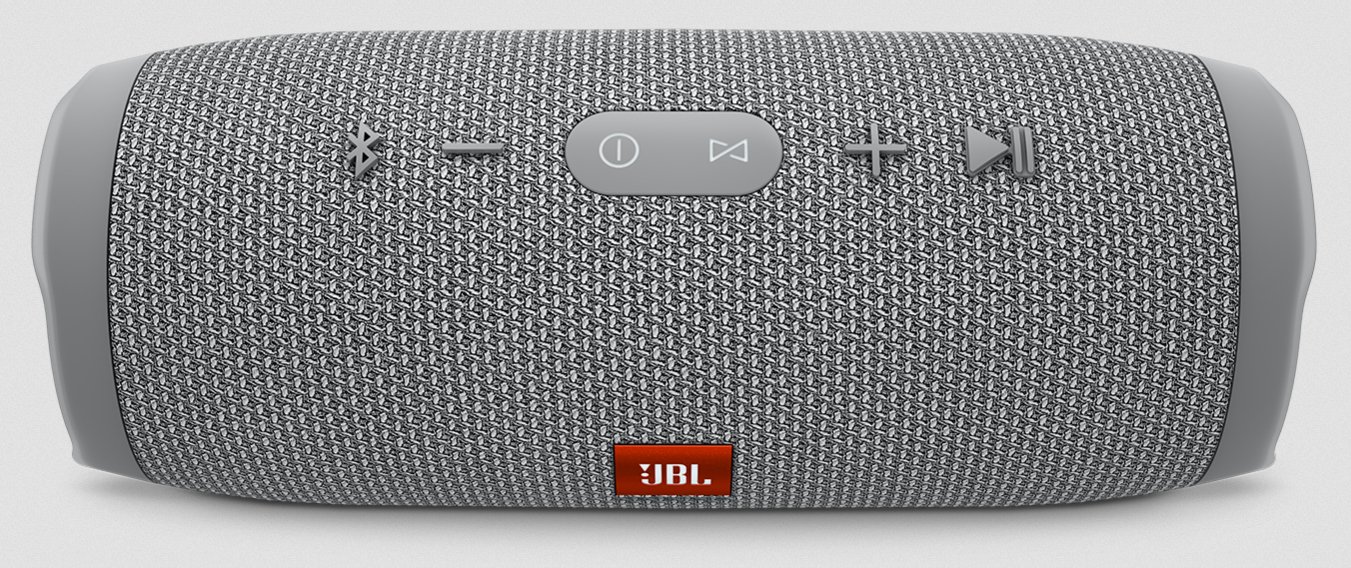 This product can connect with max three smart devices (phones or tablets) and can take turns playing stereo sounds. It comes with a connectivity of 50-60 feet without walls and drops to 30-35 feet with walls.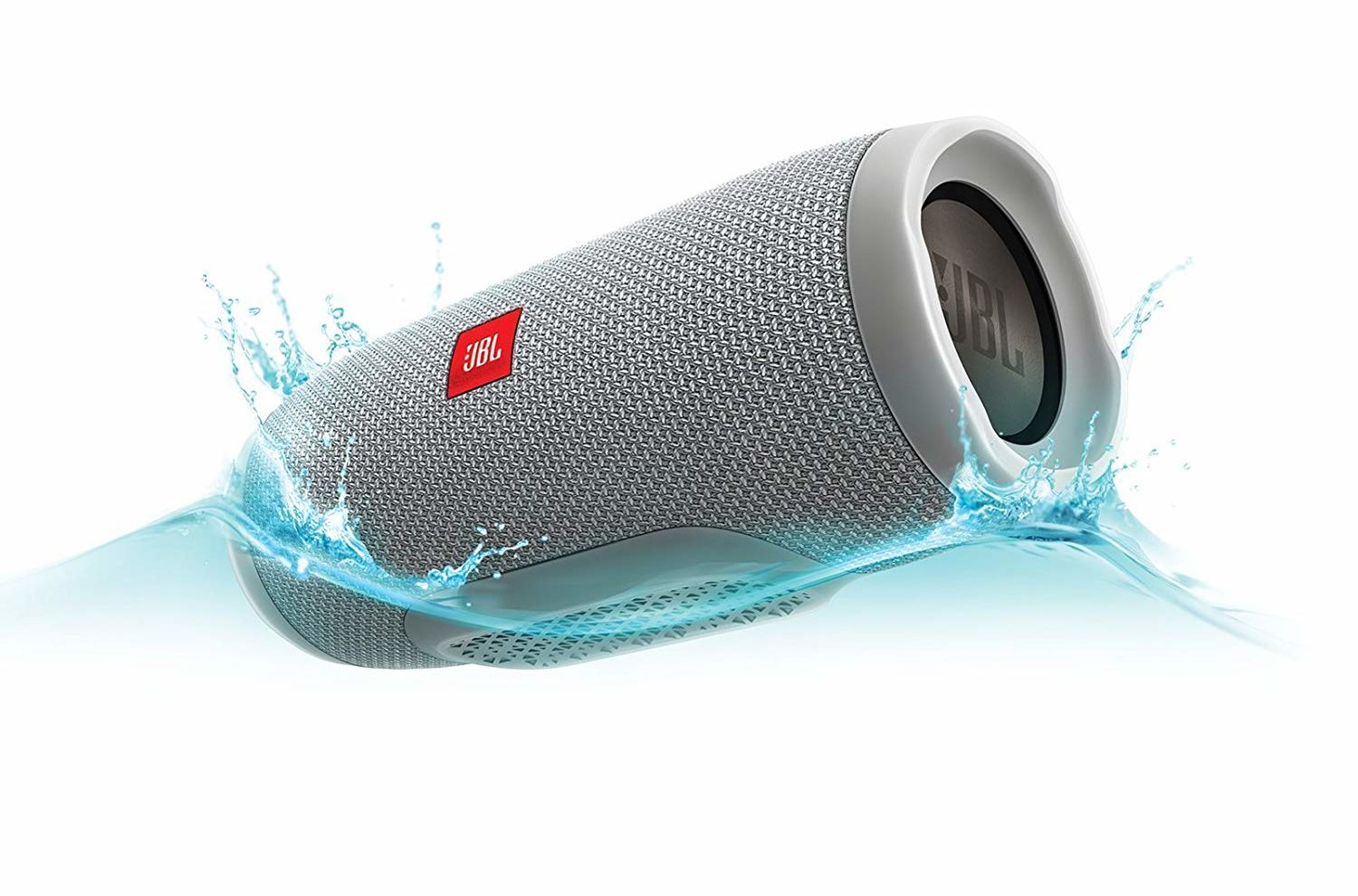 It comes with 65Hz-20 kHz, 3.0 Bluetooth version, Aux-in feature, and USB charging, has two 1.7" drivers and two passive radiators and weighs 1.76 pounds.
4. BOSE SOUNDLINK REVOLVE+
Bose is a household name when it comes to audio devices. And they have done a decent job with Soundlink Revolve+ too. The design of the speaker is stylish enough with a perforated aluminum enclosure that wraps around the speaker, and it has a lantern style handle which comes in handy when you want to move the speaker.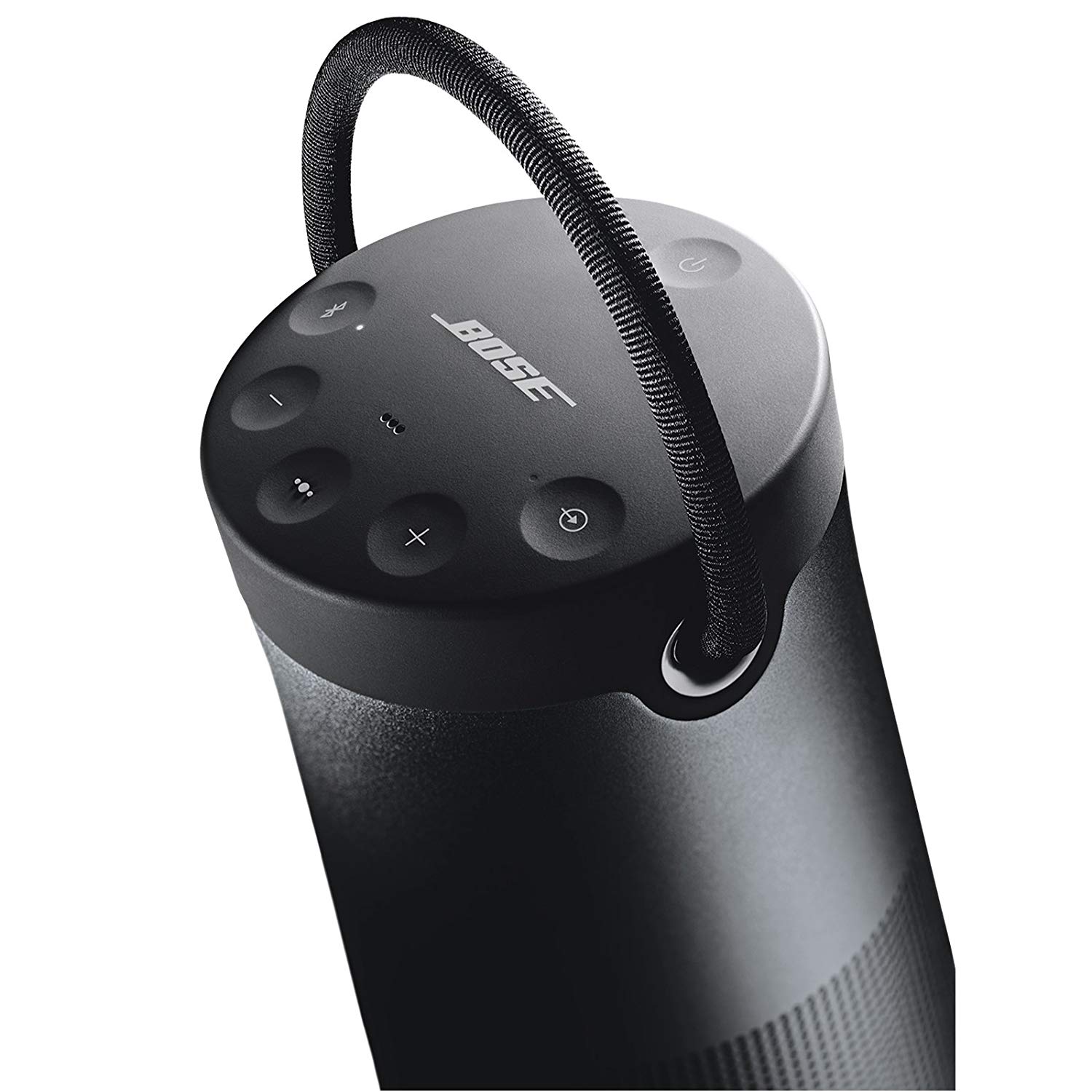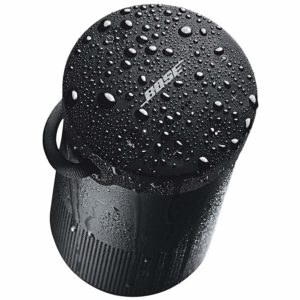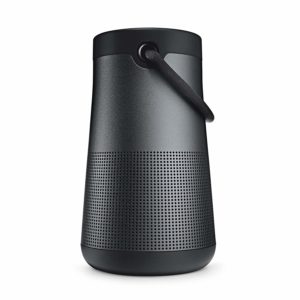 One of the interesting features is that this product has Siri and Google assistant enabled in it and can be activated by the push of a button. This speaker is rated IPX4 and comes with a battery life of 16 hours.
You can connect it with two devices at any time, and it can also remember up to eight last connected devices. The sound from this product is detailed and is expansive with sweet treble and upper mid-range. The 360 degrees sound feature is impressive which has no noticeable dead spots.
5. Ultimate Ears MEGABOOM 3
Ultimate Ears Megaboom 3 offers the extraordinary sound quality, better battery life, and stylish design. Megaboom can be considered as the best speaker by Ultimate Ears.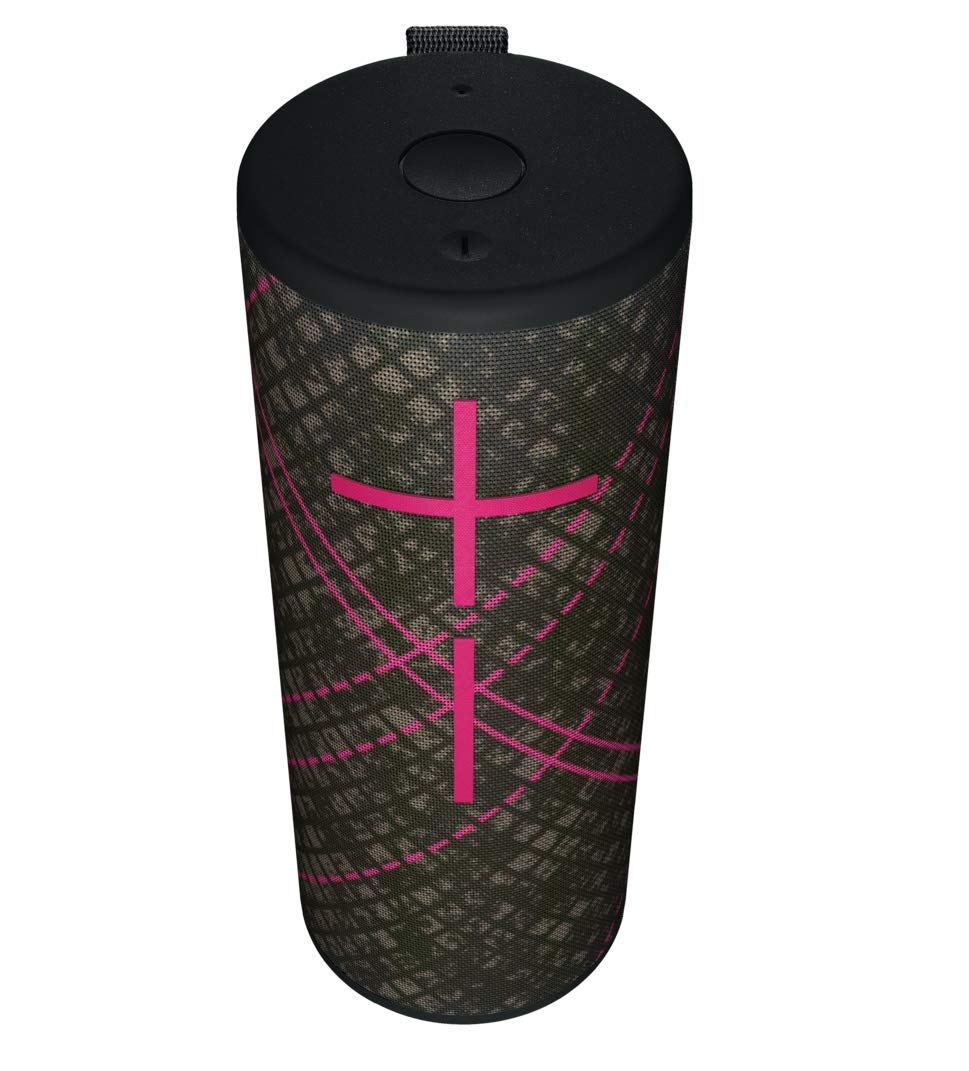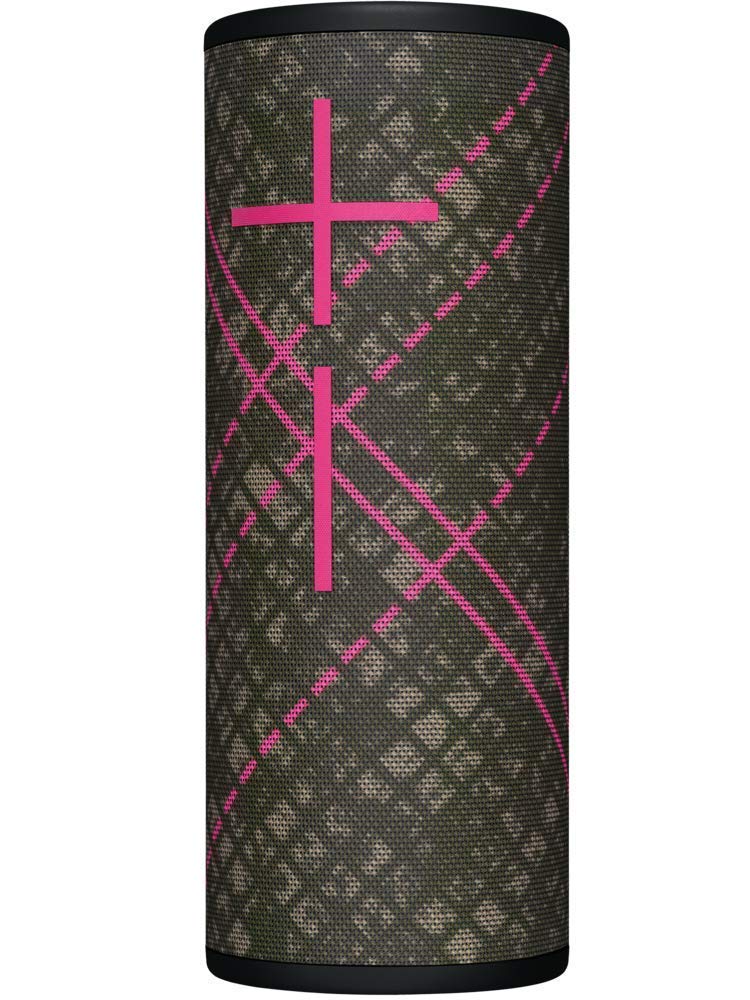 This device not only comes with a stunning design but also it is waterproof and dustproof. It can survive up to three feet underwater. The product features will be 8.9*3.4 inches in size, 2 pounds in weight and of 15 hours battery life which is quite impressive.
This device has no voice controls. It is IPX7 rated, making it waterproof and splashproof. It is also shockproof and tough enough to survive drops. The Party-Up mode of this speaker allows you to connect with up to 8 source devices including Boom, Boom2, and the Megaboom.
Also Read: BLUETOOTH HEADBANDS
---
CONCLUSION
With thousands of options available, finding the right Bluetooth speaker is not the most challenging of jobs to do. However, since the market is swamped with quality products, it gets a bit hard. So if there's a product that finds a spot here, fret not and go for it.
If we've missed out on a product that you think deserves a place here, mention it in the comments section and we'll get back.
---
FAQs
What is a Bluetooth speaker?
Bluetooth speakers are the speakers that don't need a cable linking them to an audio source. It eschews the physical cable limitation by relying on the same Bluetooth protocol and audio system.
It is the next product after those Bluetooth wireless cell phone earpieces and in-car speakerphone systems.
How are Bluetooth speakers different from Wi-Fi speakers?
There are several ways in which Bluetooth speakers differ from Wi-Fi speakers. First, the Bluetooth speakers are highly portable while the Wi-Fi speakers are installed permanently or semi-permanently on fixed locations.
Secondly, Bluetooth speakers link directly to the audio source while in the other case the network has to bridge the source and the device. But, Wi-Fi speakers can broadcast the same music stream to many other devices and even distance speakers.
And finally, Bluetooth speakers have higher audio quality when compared to the other because of the nature of transmission.
What is the range of Bluetooth speakers?
Bluetooth speakers can connect at varying ranges. Most of them will reach from around 30 feet (9 meters) range to all up to 100 feet (30 meters) range. It all depends on the size and style of the speaker you choose.
Why do I need a Bluetooth speaker?
Bluetooth speaker is a convenient way to listen to music away from your computer or home stereo or even car. They are a great way to take your music to the beach or anywhere you would like to have your music.
These speakers are meant to replace your traditional way of listening to music.