Enhancing the taste of your BBQ depends on a few important things — your cooking skills, the equipment you use, and a BBQ sauce with a wholesome blend of ingredients.
The market has sauces for all styles — be it Kansas City or Texas Style barbecuing. The range of sauces available to enhance your barbecue dishes is innumerable. To make your sauce hunting process less cumbersome, we share some important points to consider when buying, followed by a list consisting of the best BBQ sauces.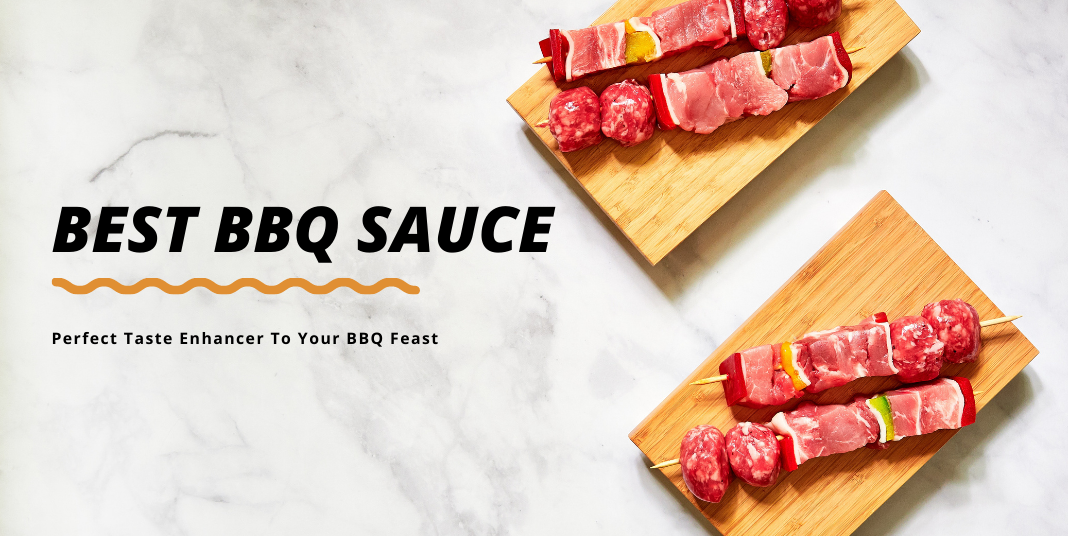 ---
Factors To Consider When Looking For A BBQ Sauce
Your barbecue feast is incomplete without slathering some of the most delicious sauces available in the town. The two important things that become the talking point of a sauce are its ingredients and how well it clings to your food. Besides these, the following also play a huge role when buying:
The aroma of the sauce
The smell of your dish is the first point of attraction. The rich and spicy aroma draws the attention of the guests. There is nothing more tempting than a perfectly aroma-oozing rack of ribs or steaks. Meals that may look appealing but smell ridiculous are a bummer.
Level of spiciness
Barbecue sauces tend to vary on spice levels. Since you will be cooking for your guests and not just yourself, consider asking them their intake on spiciness. Either you check the ingredients to learn the product's spice levels or skim through reviews online.
Texture
Texture influences your style of grilling. The sauces that have a thin texture may slide off from your meats. Whereas, if the sauce is thick, the chances of meat drying are high without bringing enough moisture. Thick sauces work wonders on meat and are a recommended choice for dipping as well.
---
Best BBQ Sauces
The search for the perfect sauce for your barbecue feast ends here. We have compiled a list of the best BBQ sauces that would be a great match for your favorite food.
1. Sweet Baby Ray's Barbecue Sauce
Dark, sweet, and smoky — three qualities of Sweet Baby Ray's BBQ Sauce make it the best of the lot. This delectable smoke sauce comes with a touch of molasses, pineapple juice, tamarind, tomato paste, and vinegar — everything collectively adding sweetness to your dish.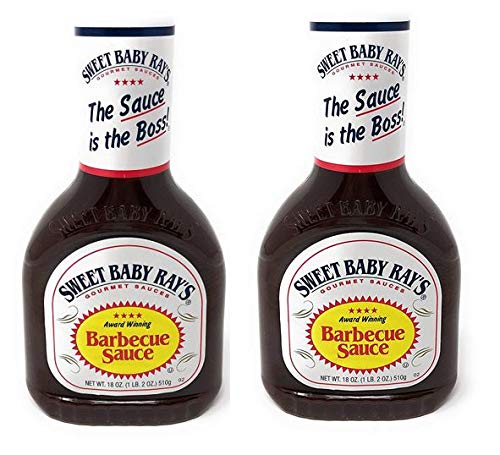 This BBQ sauce is widely used on steak fries, pulled pork, and potatoes. Since the process of applying sauce to food while grilling can be challenging, the thickness of this sauce lets it stick to the food.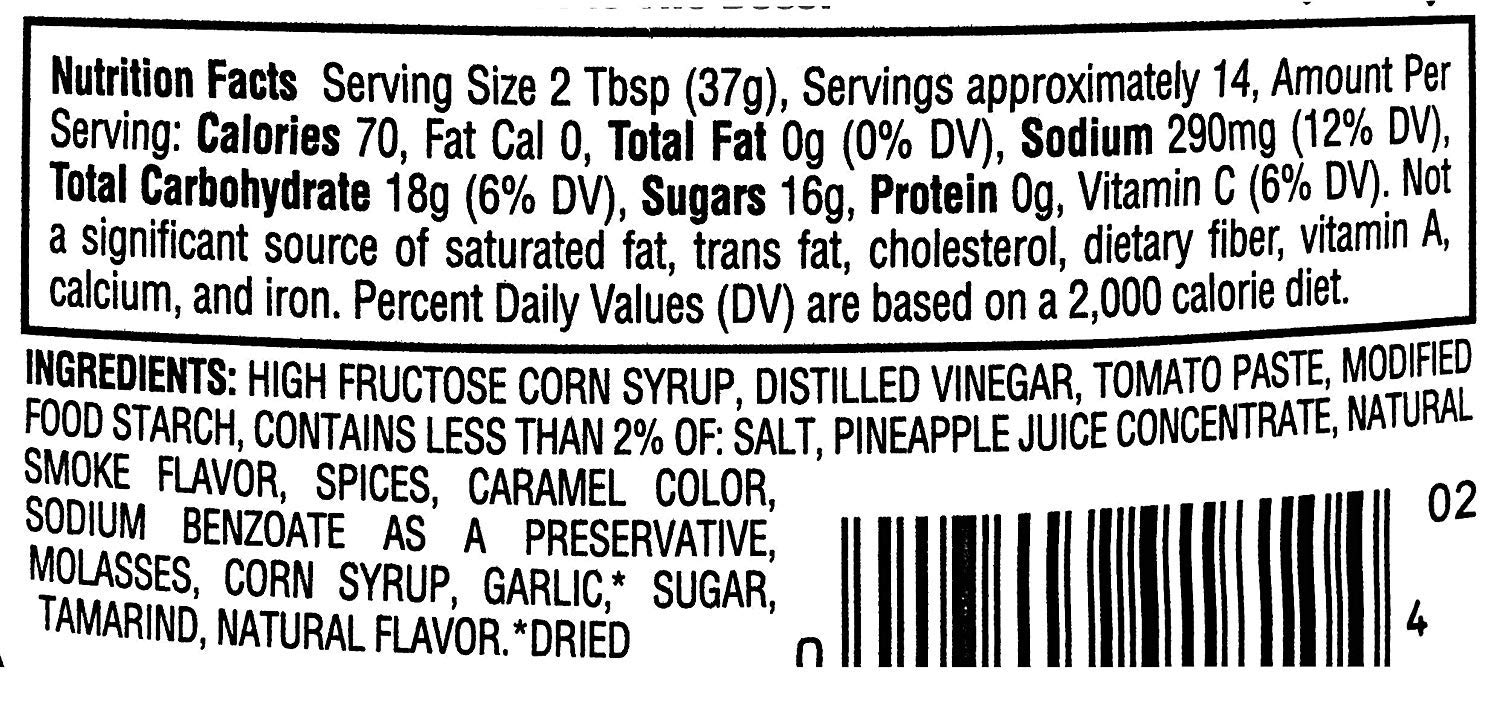 The sauce arrives in a squeezable container, making it way less troublesome to apply or distribute to your food. This award-winning Sweet Baby Ray's Barbecue Sauce doesn't cost much for a pack of two.
2. Primal Kitchen Barbecue & Steak Sauce
Primal Kitchen's Organic and Unsweetened Barbeque & Steak Sauce is fused with all-natural products and steers clear from synthetic or artificial elements. This is a pack of three that includes — Classic BBQ sauce, Golden BBQ sauce, and Steak sauce.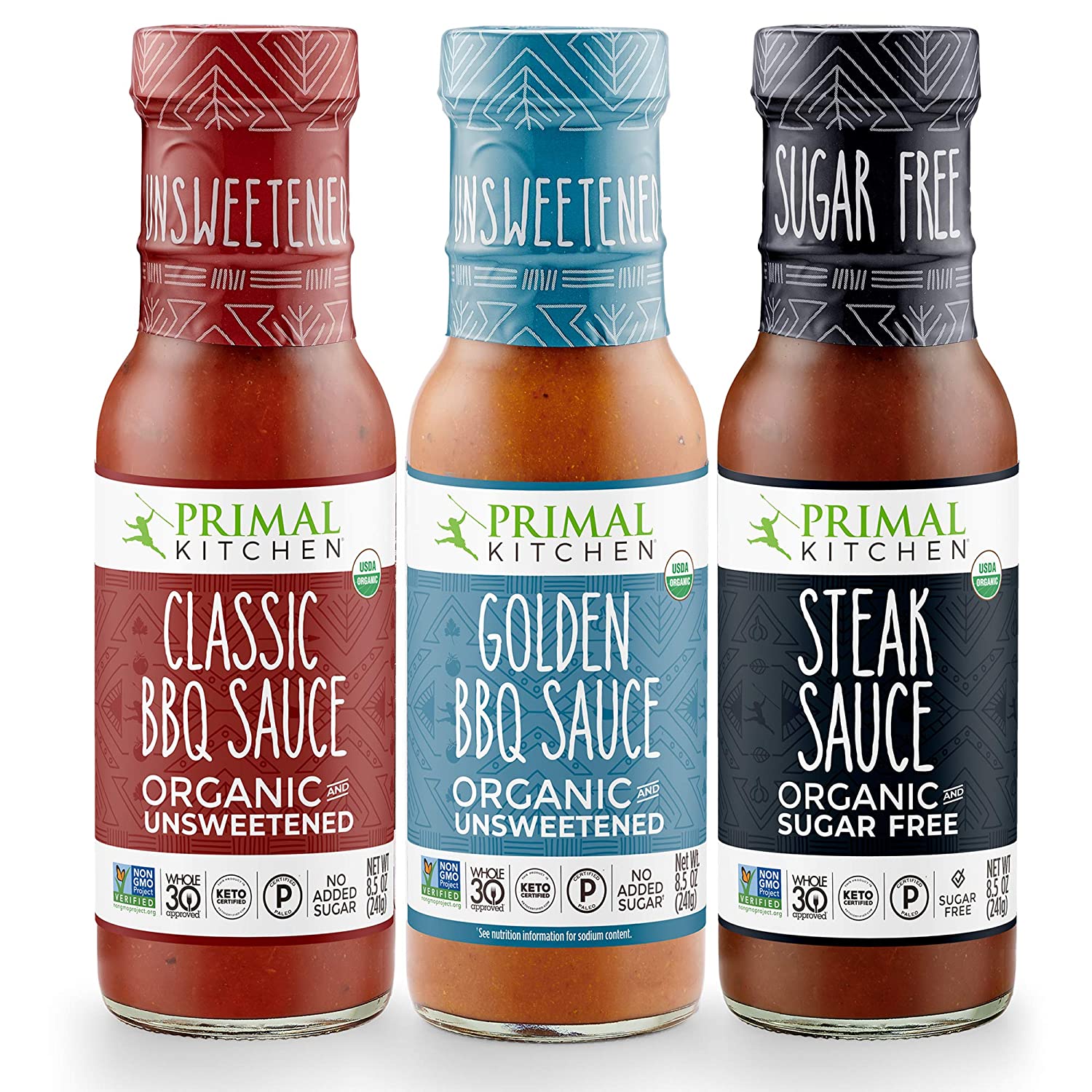 The Classic one has the dark and smoky flavor, while there is also a bit of sweetness that comes with it. This and the Golden BBQ sauce from the bundle is an invaluable addition to most meats and vegetables. Besides these BBQ variants, the bundle includes the Steak Sauce that is vegan and entirely sugar-free.



These sauces are USDA-certified organic and don't consist of dairy, gluten, soy, or grains. What's more, the bundle is Whole30 Approved, paleo, and keto-friendly.
3. Rufus Teague – Variety BBQ Sauce Pack
This combo-pack comprising five distinct varieties of BBQ sauces has the knack of enhancing all kinds of meals. This premium BBQ sauce package includes five 16-ounce bottles of Touch O'Heat, Honey Sweet, Whiskey Maple, Blazin' Hot, and Smoky Apple.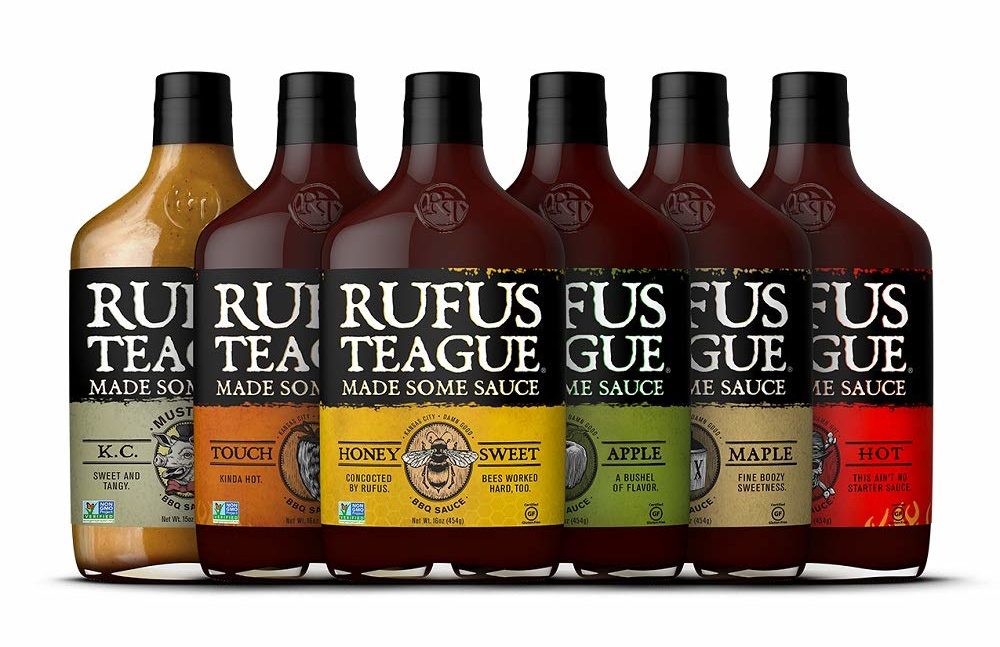 Sauces from Rufus Teague are nothing that is unbeknownst to grill masters. Since the brand's inception in 2005, it has been reaping awards and recognition from across the globe.
These made in USA sauces are free from GMOs and gluten. Additionally, fructose corn syrup is linked to an increased risk of obesity that is not that high.
4. Bull's Eye Original Barbecue Sauce
Feisty and bold, the Bull's Eye Original Barbecue Sauce has the perfect blend of vinegar, molasses, apple cider, honey, and other ingredients that complete a wholesome BBQ feast. The addition of tomato and molasses brings more sweetness, while for some bold and smoky taste — apple cider vinegar, mustard, and spice do their job.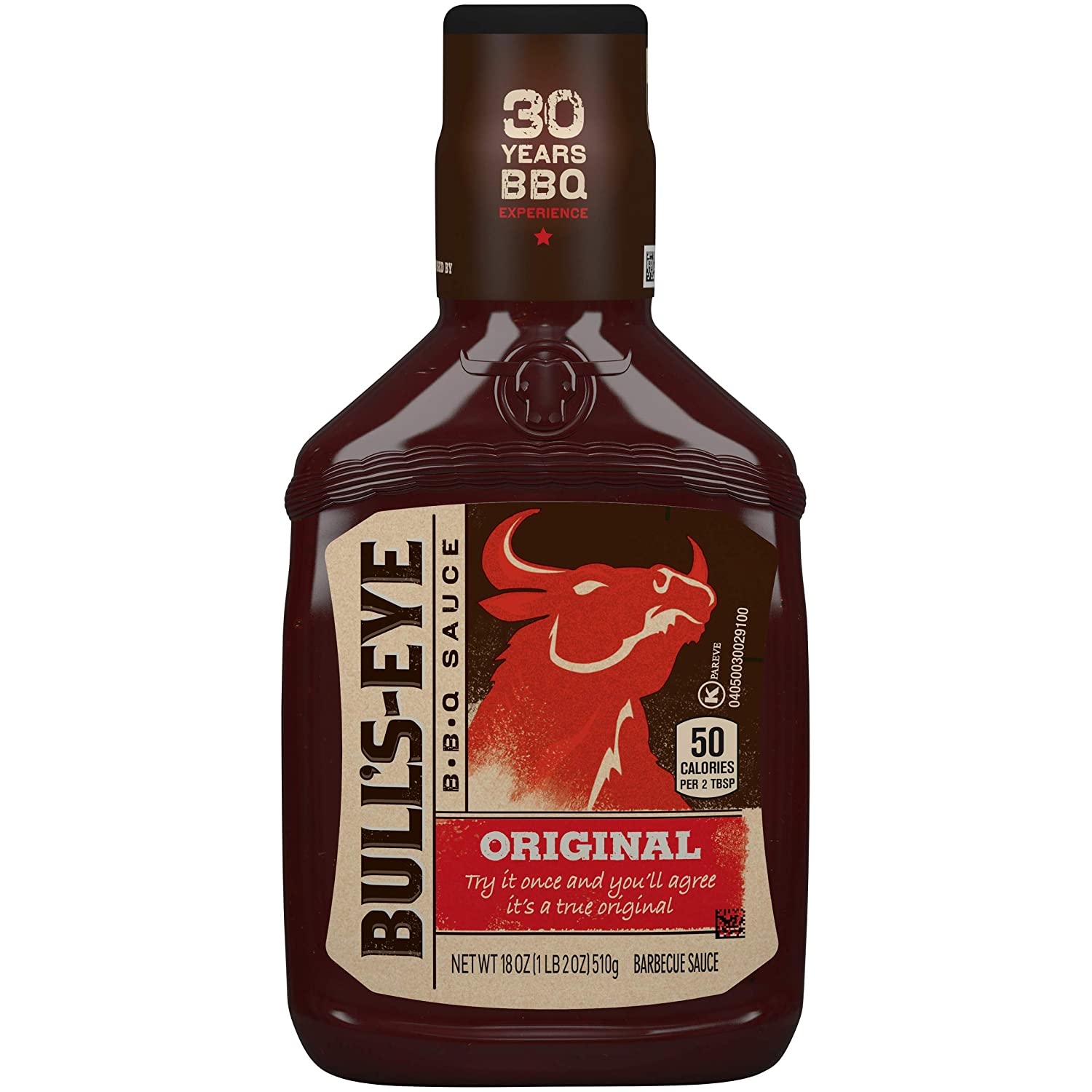 Arriving in a package of six 18-ounce squeezable bottles, this sauce is a pocket-friendly way of enhancing the flavor of your dish. This is the most convenient sauce to slather on meats or veggies, courtesy of the rich and thick texture.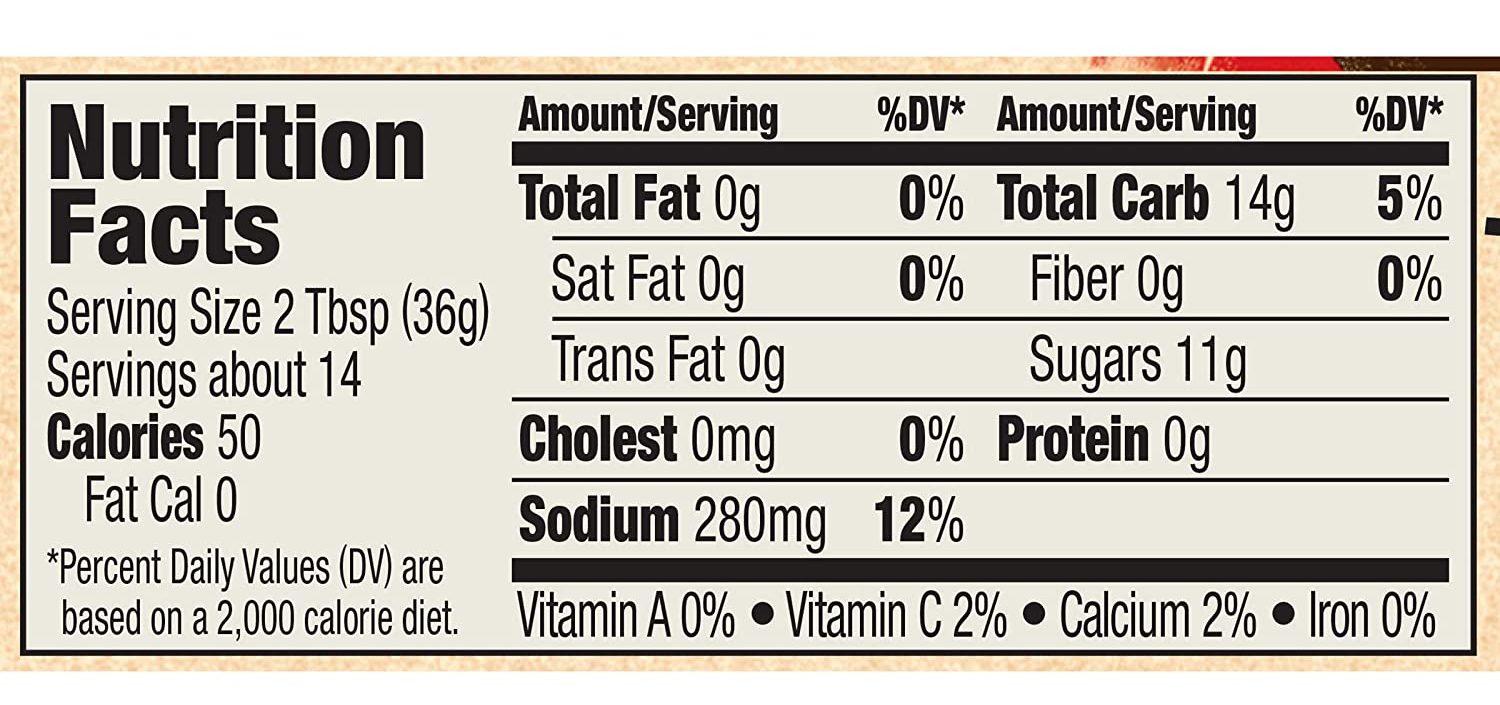 The Bull's Eye Original Barbecue Sauce oozes mouthwatering flavor in every bite when had alongside — (mostly) chicken wings and nuggets.
5. Lillie's Q – Barbecue Sauce
This flavorsome package from the house of Lillie's Q is every masterchefs preferred Memphis-style combo-pack. This delectable sauce kit is made with all-natural ingredients and is free from gluten, MSG, and chemical preservatives.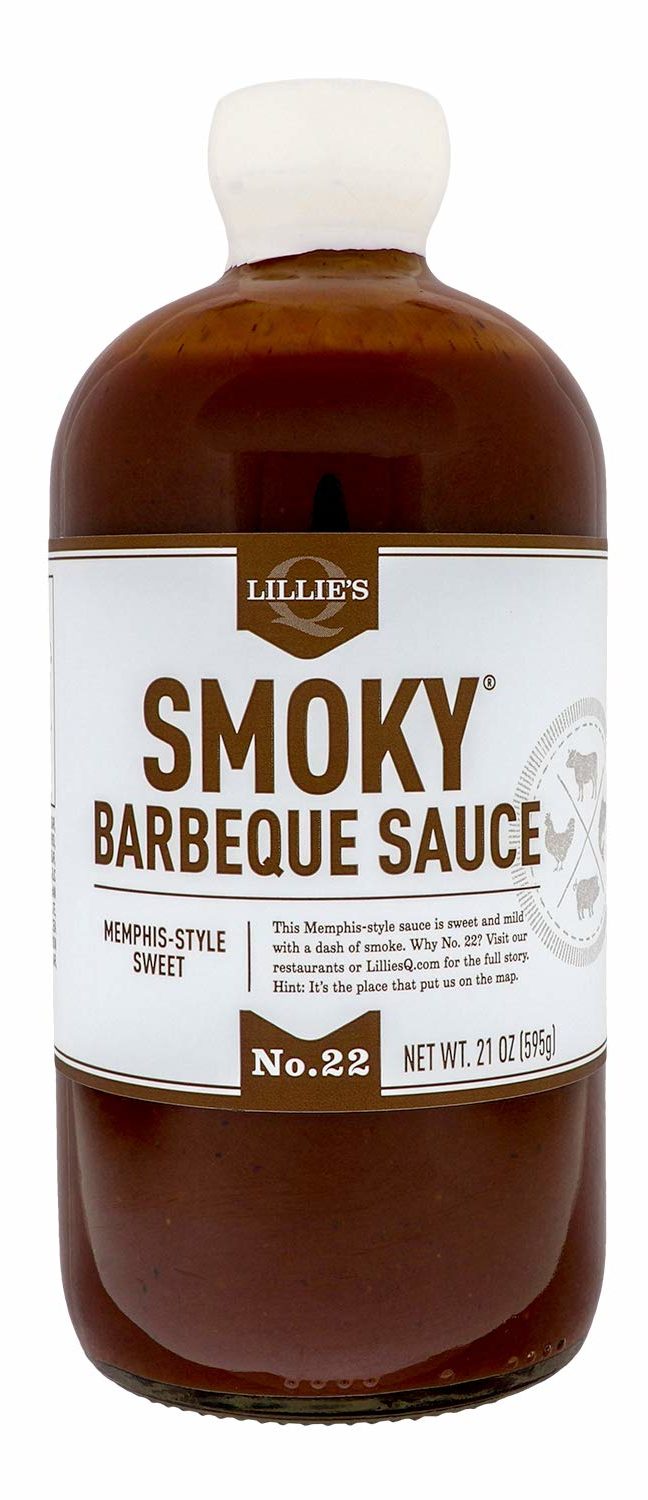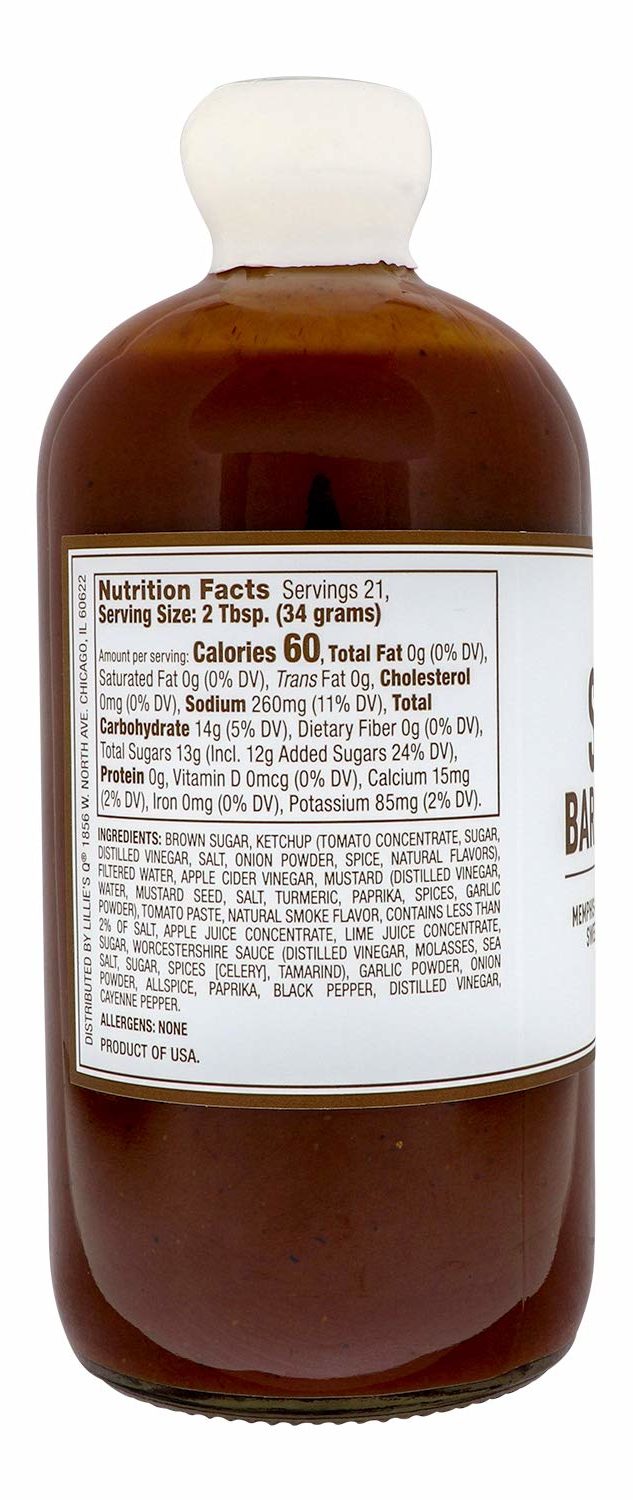 This BBQ sauce comes with a dash of smoky, mild, and sweet taste. The blend of apple juice, brown sugar, cayenne, and more — gives this the edge over other sauces for slow-cooked ribs and smoked chicken.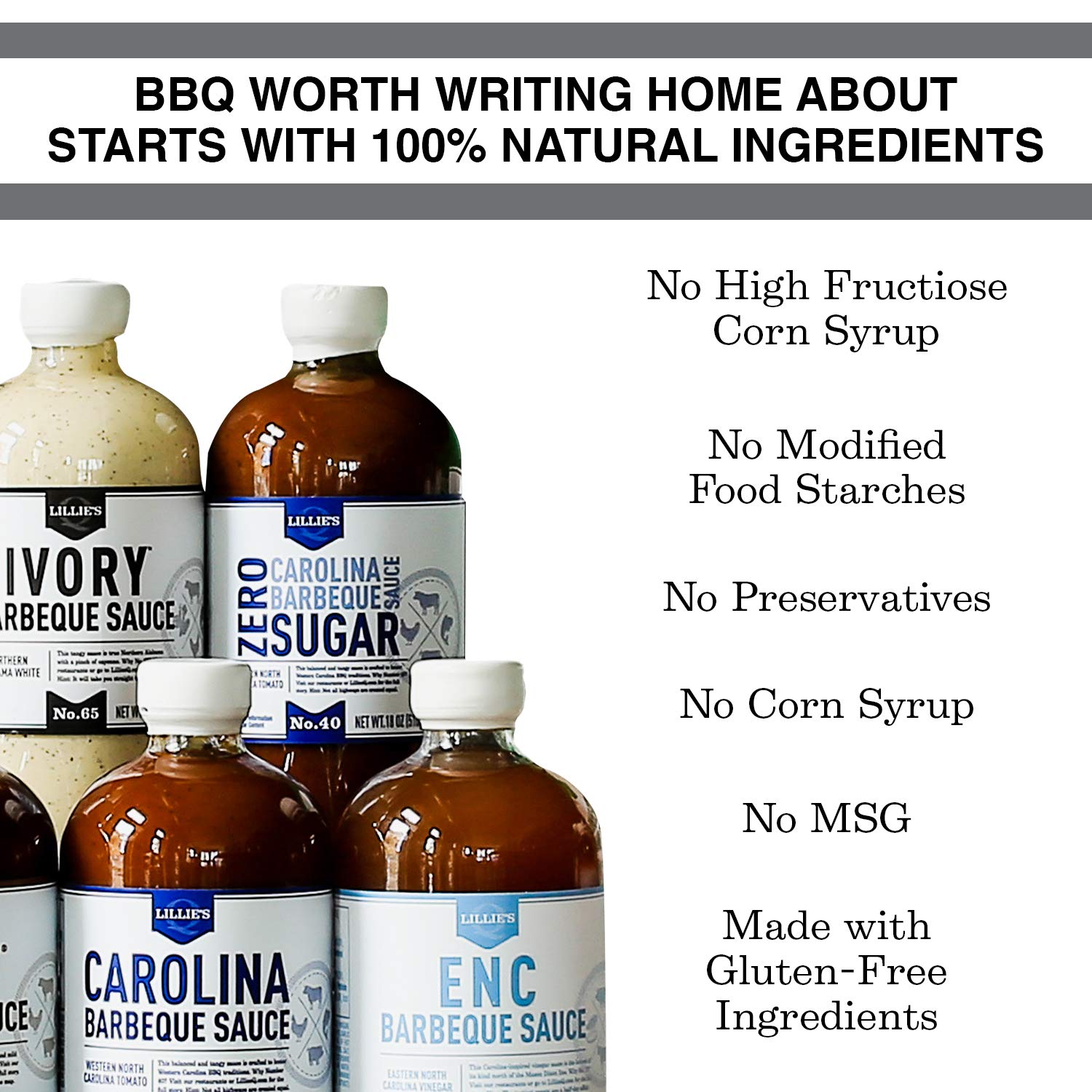 This Memphis-style BBQ sauce is a mild and perfect grilling sauce for those steering away from gluten and fructose corn syrup.
6. Stubb's Original BBQ Sauce
Stubb's has been the favorite of many — chefs, first-timers, and many others. This likable barbecue sauce has a dash of molasses, hickory smoke, brown sugar, and cane sugar — blending perfectly to bring sweetness and tanginess to your favorite food.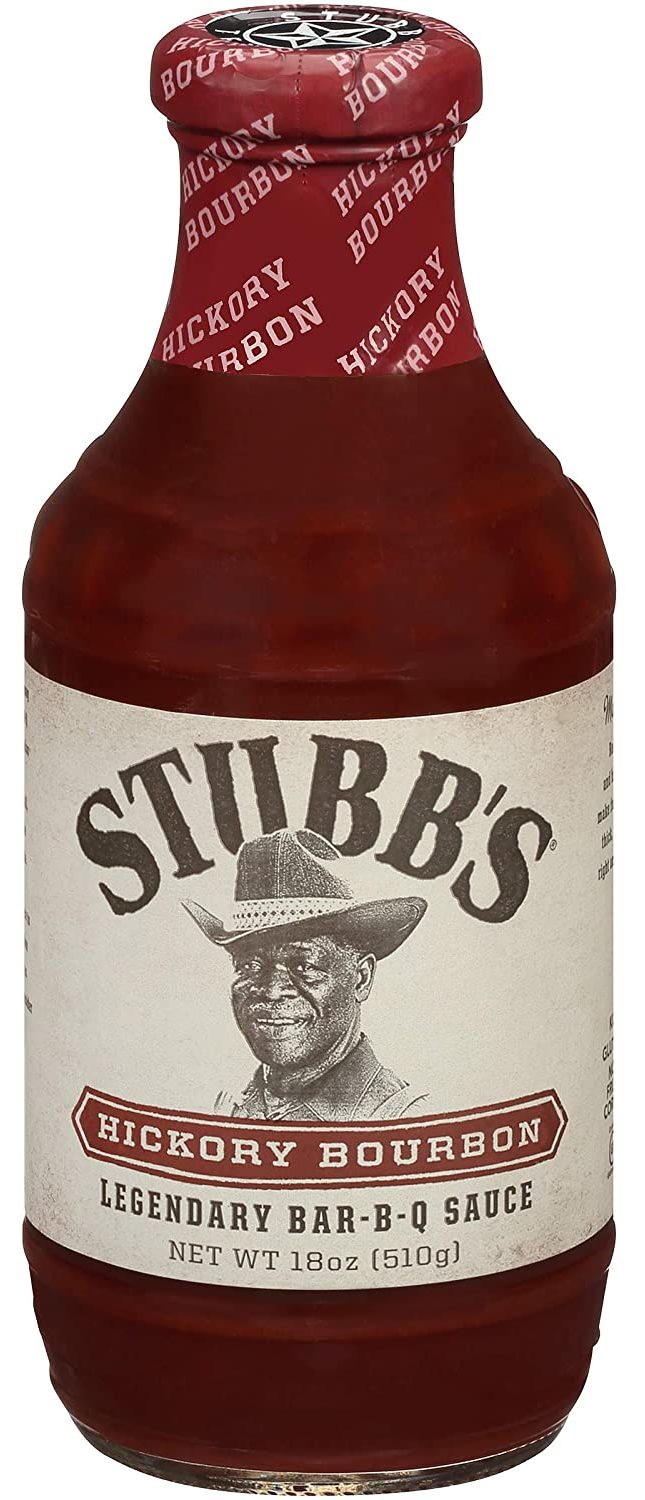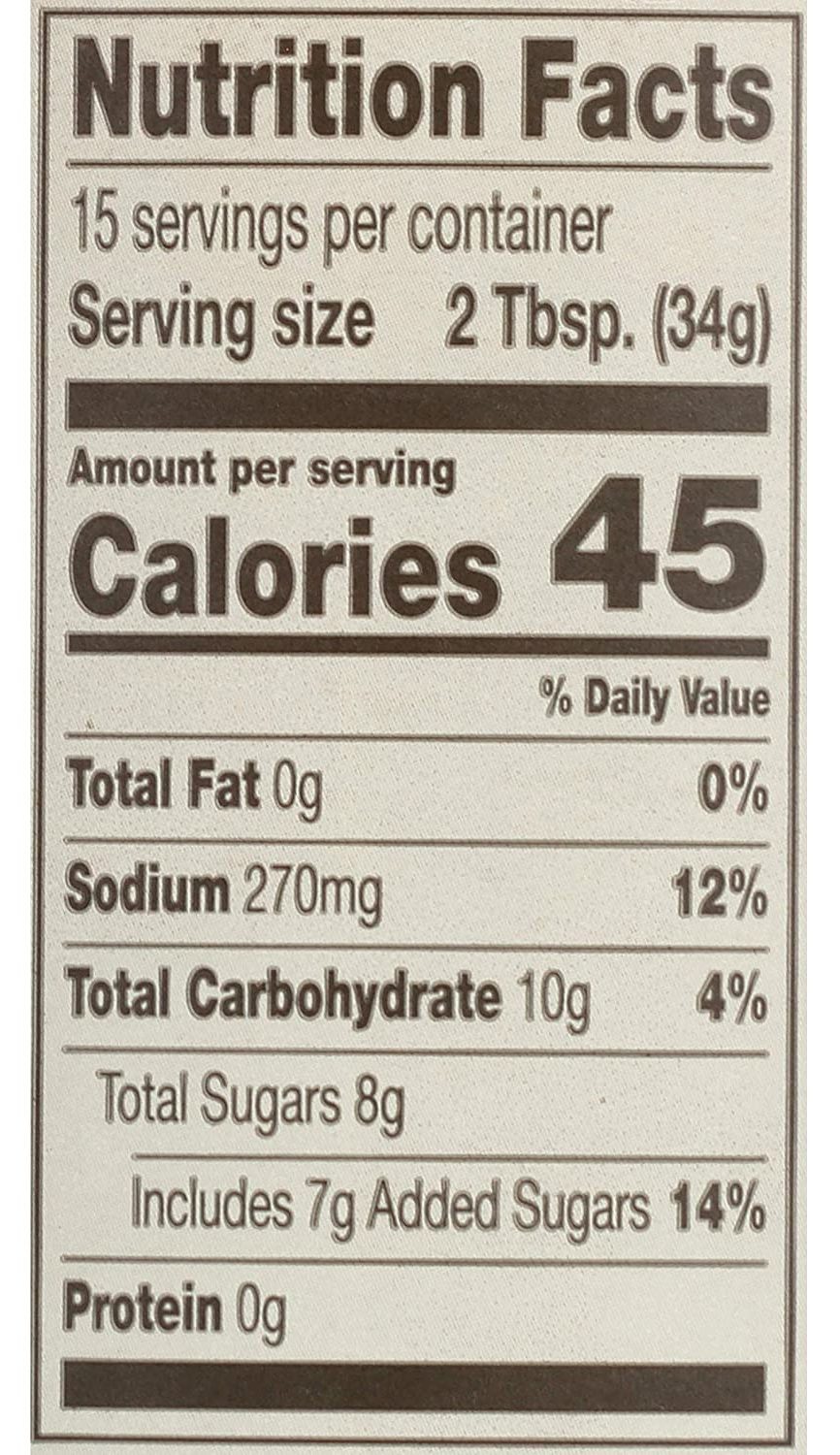 The package includes four 18-ounces of glass bottles, all of which are Original flavors. This sauce, quite like many on this list, is gluten-free and non-GMO. Moreover, the sauce also comes without any artificial colors or high-fructose corn syrup.
If the Original BBQ Sauce isn't that pleasing to your liking, Stubb's has a variety of BBQ sauces — Hickory Bourbon. Simply Sweet Reduced Sugar, Smokey Brown Sugar, Smokey Mesquite, Spicy, Sticky Sweet, Sweet Heat, and Sweet Honey & Spice.
7. Sonny's Authentic Sweet Bar-B-Q Sauce
The brainchild of popular barbecue restaurant owner Floyd "Sonny" Tillman, Sonny's Authentic Sweet Bar-B-Q Sauce comes with a rich, smoky flavor. The large 84-ounce bottle is made to cater to large gatherings and big house parties.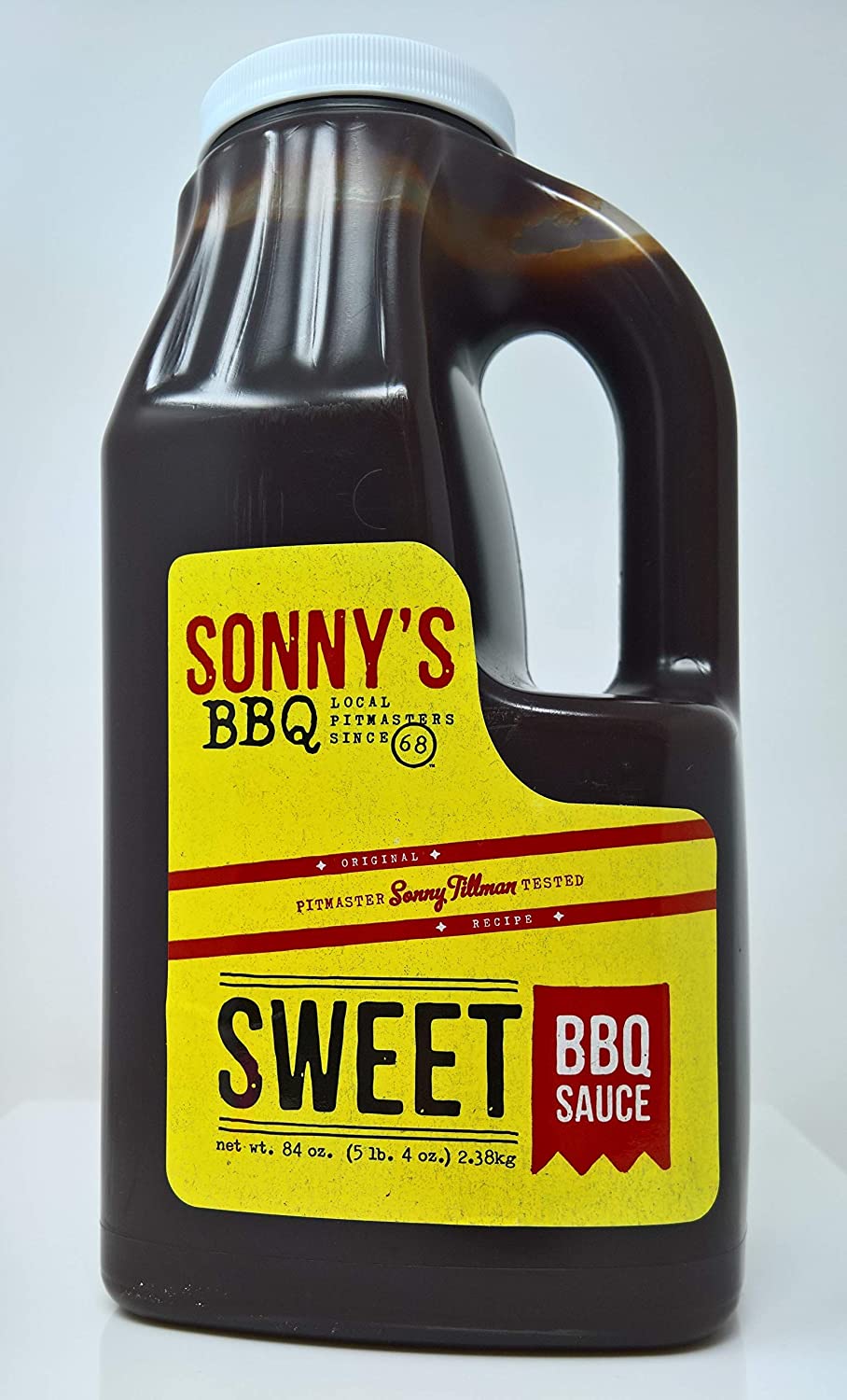 The package does not bring to the table any natural ingredients, while there is also the presence of preservatives, corn syrup, and artificial colors. For someone on dietary restrictions, Sonny's sauce can be given a miss.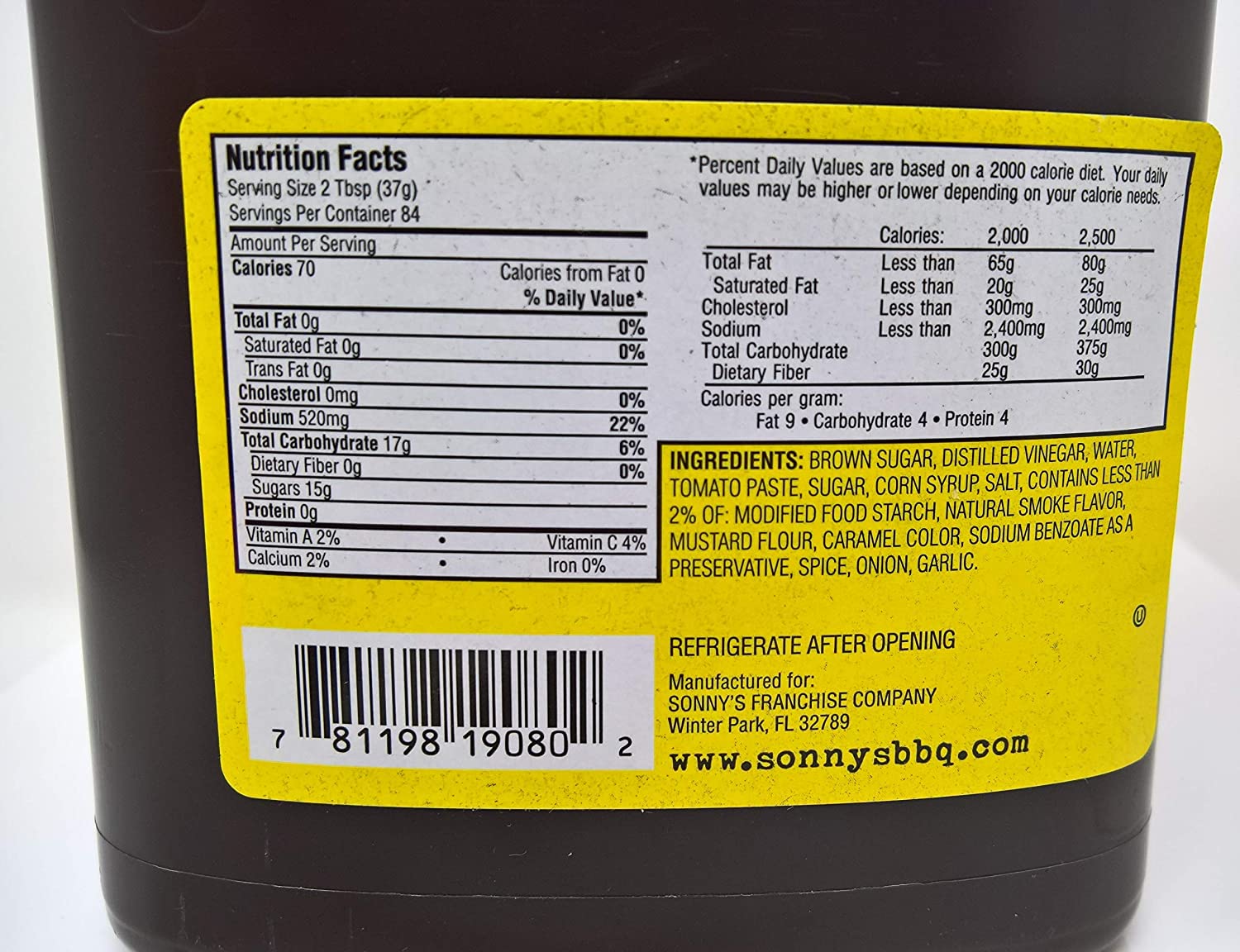 The Florida residents rank this Southern-style sauce higher than most, as it blends in with many items at Sonny's — pork, beef, ribs, beans, and chicken.
8. Blues Hog BBQ Tennessee Red Sauce
The final product on the best BBQ sauce list is the Blues Hog Tennessee Red. The sauce contains vinegar, pepper, and spice, which collectively contribute to a strong tangy taste. This blend works incredibly well as a dipping sauce on a multitude of foods.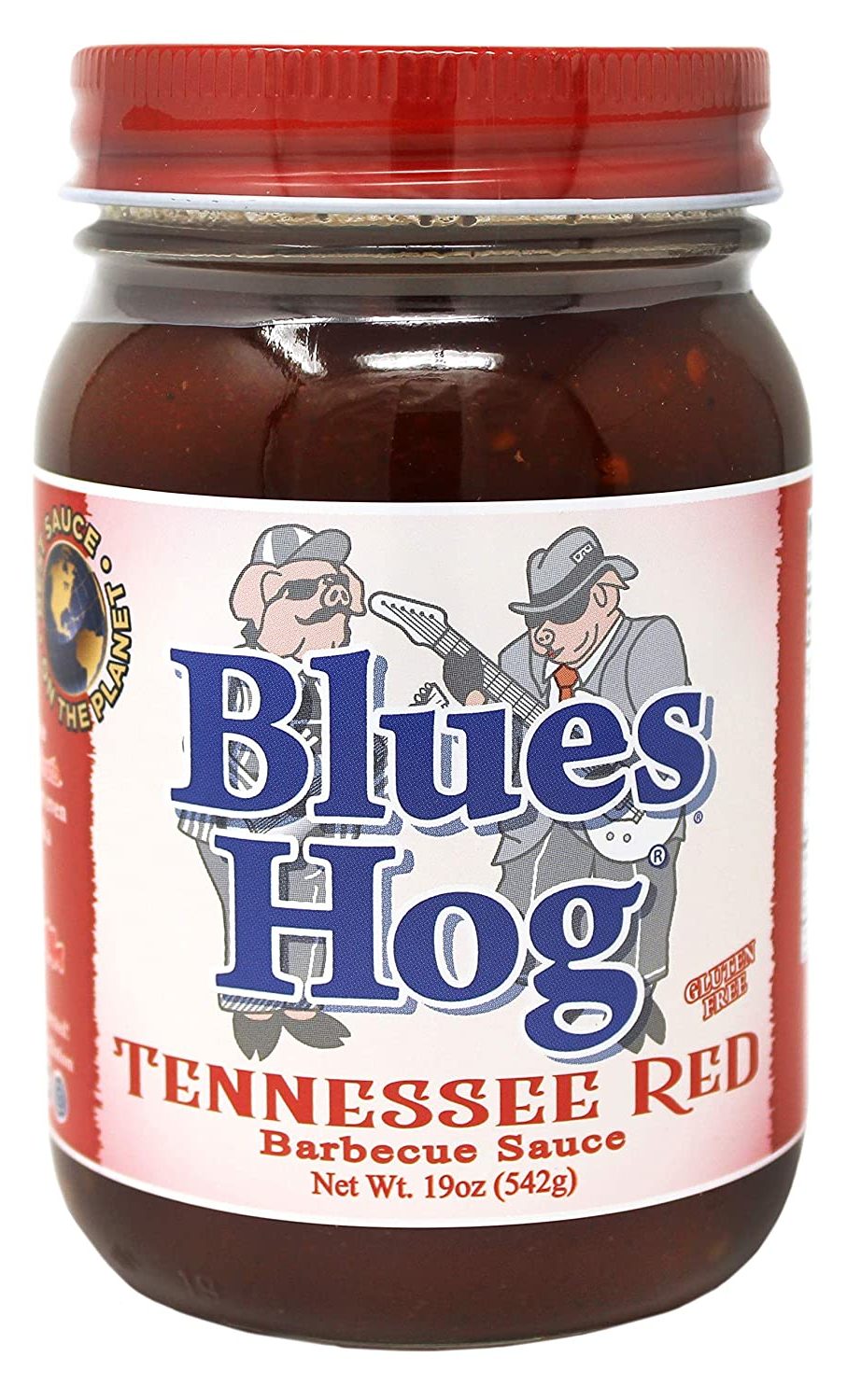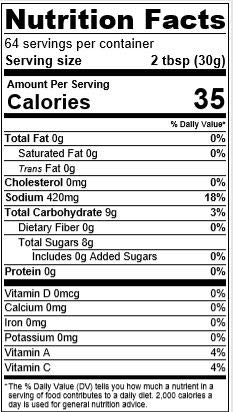 The BBQ sauce is available in a single 19-ounce glass jar. This economical and affordable sauce can be slathered on your pork and beef sandwiches for some extra smoky flavor. The sauce comes with all-natural ingredients and is gluten-free.
The Blues Hog BBQ Tennessee Red Sauce is a long-time favorite, and with the options of buying it in large sizes — 1.18 Pound, 4 Pound, 23 Ounce, and 128 Fl Oz.
Also Read: Best Wireless Home Security Camera Systems: Best & Safe Eyes
---
CONCLUSION
Sauces ticking all the boxes are always hard to find. This comprehensive list brought you some tasty, bold, and smoky products that give your food the right balance.
Still in a daze on which one matches all your needs? We recommend going for the Sweet Baby Ray's Barbecue Sauce or the Bull's Eye Original Barbecue Sauce. Two of the most well-known players in the market.
---
FAQs
Are there any recommended ways of storing a barbecue sauce?
There are quite a few ways of safeguarding the sauce from deteriorating. If you have opened the bottle, refrigerate it when not being used. In most cases, open jars or bottles of sauces last well for about seven or nine months when stored in the fridge. And last for only about when stored at room temperature.
What is the right time to apply a BBQ sauce?
Ensure the sugar content in the barbecue sauce — this will tell how quickly your meat may burn. In order to prevent your meat from burning quickly, slather the sauce at the end of cooking. The ideal time of applying sauce is about 30 minutes prior to the meat is ready to be lifted off the heat.